Course Highlights and Why Learn Artificial Intelligence Course in Madurai at FITA Academy?
We have precisely designed this Artificial Intelligence course modules to meet the needs of the global industry.
This courseware, which is curated by experts, will provide you with a greater understanding about Artificial Intelligence and the many ways that Artificial Intelligence can be utilized under expert advice from industry professionals.
A highly skilled artificial intelligence trainer with more than a decade of experience within the field of artificial intelligence offer you effective training.
A thorough AI Training In Madurai which teaches you the basics in Artificial Neural Networks, TensorFlow and Deep Learning.
Interactive instructor-led Artificial Intelligence Training session in Madurai at FITA Academy.
Regular Recap sessions of prior classes are scheduled to help you improve your skills.
Within the Smart classrooms of FITA Academy, you'll be taught Artificial Intelligence with Blended Learning Methods.
Get certified upon the successful completion of the course with professional AI training for an affordable price.
The FITA Academy provides a broad selection of batch timings, including weekdays, weekends, and fast-track AI courses in Madurai.
After you have completed the training course, we offer complete assistance with placement for the next phase in your professional career.
There is a active placement cell at FITA Academy that aids students in getting their dream jobs and reaching their goals.
Upcoming Batches
| | | | |
| --- | --- | --- | --- |
| 05-10-2023 | Weekdays | Thursday (Monday - Friday) | |
| 07-10-2023 | Weekend | Saturday (Saturday - Sunday) | |
| 09-10-2023 | Weekdays | Monday (Monday - Friday) | |
| 14-10-2023 | Weekend | Saturday (Saturday - Sunday) | |

Classroom Training
Get trained by Industry Experts via Classroom Training at any of the FITA Academy branches near you
Why Wait? Jump Start your Career by taking Artificial Intelligence Training in Madurai!
Instructor-Led Live Online Training
Take-up Instructor-led Live Online Training. Get the Recorded Videos of each session.
Travelling is a Constraint? Jump Start your Career by taking the Artificial Intelligence Online Course!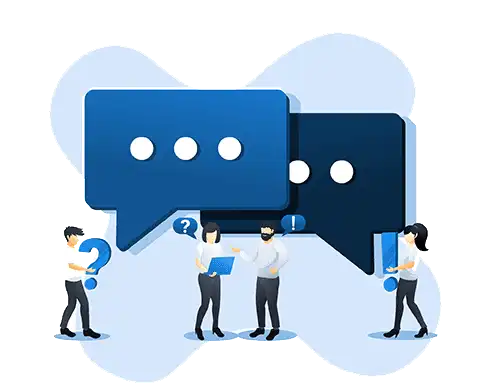 Have Queries? Talk to our Career Counselor
for more Guidance on picking the right Career for you!
Trainer Profile
With FITA Academy, trainers provide students with the perfect mix of knowledge and experience regarding Artificial Intelligence concepts.

Artificial Intelligence Instructors at AI Classes in Madurai are thought to teach students vital industry capabilities.

The AI Trainers have plenty of expertise in the area of Artificial Intelligence and are highly competent.

Expert trainers who are current experts provide students with hands-on training in Artificial Intelligence methodologies.

Our instructors at FITA Academy train our students in the latest industry approaches to help them become skilled professionals.

At FITA Academy, our Artificial Intelligence trainers offer extensive instruction and hands-on training to ensure every student gets the best learning experience.

AI Trainers help students create professional resumes and gain confidence through interview questions and mock interviews.
Features
Real-Time Experts as Trainers
At FITA Academy, You will Learn from the Experts from industry who are Passionate in sharing their Knowledge with Learners. Get Personally Mentored by the Experts.
LIVE Project
Get an Opportunity to work in Real-time Projects that will give you a Deep Experience. Showcase your Project Experience & Increase your chance of getting Hired!
Certification
Get Certified by FITA Academy. Also, get Equipped to Clear Global Certifications. 72% FITA Academy Students appear for Global Certifications and 100% of them Clear it.
Affordable Fees
At FITA Academy, Course Fee is not only Affordable, but you have the option to pay it in Installments. Quality Training at an Affordable Price is our Motto.
Flexibility
At FITA Academy, you get Ultimate Flexibility. Classroom or Online Training? Early morning or Late evenings? Weekdays or Weekends? Regular Pace or Fast Track? - Pick whatever suits you the Best.
Placement Support
Tie-up & MOU with more than 1500+ Small & Medium Companies to Support you with Opportunities to Kick-Start & Step-up your Career.
Artificial Intelligence Certification Training in Madurai
About Artificial Intelligence Certification Training in Madurai at FITA Academy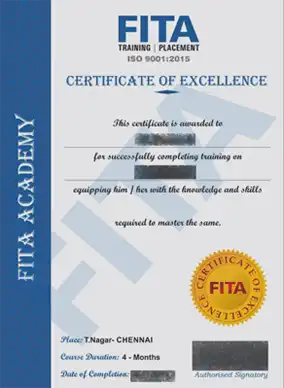 Artificial Intelligence Certification Training in Madurai
Certification in Artificial Intelligence (AI) is one of the most prestigious credentials, which indicates that the candidate has an understanding of the fundamentals of AI and the ways in which AI can be utilized in our everyday life. Through real-time experience in a project, the certification recognizes candidates to be Artificial Intelligence Developer who has acquired the required capabilities. With your resume, you'll be able to highlight your resume with this certification when you are going to an interview and let you in on various job roles that allow you to look into opportunities for career advancement.
You will be able to acquire the various skills needed to become an expert in AI development through our Artificial Intelligence Course in Madurai. In the course, students receive instruction from real-world experts with years of experience in the field of AI. Students learn how to utilize AI from experts who have more than 10+years of expertise in the field at FITA Academy. With the assistance of our AI trainer, you'll discover the latest developments on the subject.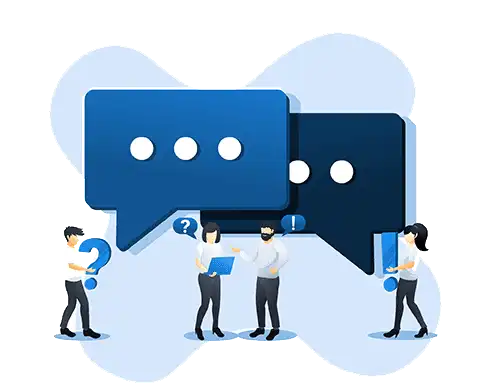 Have Queries? Talk to our Career Counselor
for more Guidance on picking the right Career for you!
Job Opportunities After Completing Artificial Intelligence Course in Madurai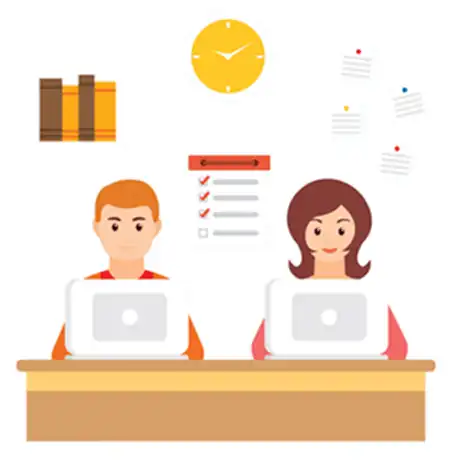 The job opportunities in artificial intelligence have risen in recent times. Every employer is looking for an expert AI engineer to meet the technical needs of their company. After completing the artificial intelligence course at Madurai in the FITA Academy, our students are able to compete to get the best AI jobs such as big data engineer. The students will be able to take on the task of creating an environment that is efficient in its interaction with different business systems as well as managing sensitive data of the organization. Another important job that one could try to get is that of business intelligence developers who have the task of looking at the business perspective along with artificial intelligence. They recognize different business trends by looking at complex data sets.
Artificial intelligence also provides a pathway to the job of data scientists. They assist in the collection of relevant data from various sources in order to make the validity of inferences. The work of machine learning is also in high demand in the area that is artificial intelligence. Their responsibility is to design and maintain self-running software that performs machine learning programs.
The applications to Artificial Intelligence in IT goes beyond automation. Science, agriculture, Cyber Security, Process Automobiles and gaming and Entertainment, Education, and medicine are only a few instances of how it is now gaining importance. In these fields the most frequently employed occupations after we've completed the AI courses we offer in Madurai are
Data Architect

Data Scientist

Machine Learning Engineer
Alongside the previously jobs, students will also get exposed to different job descriptions like researcher scientist AI products manager, data analyst Artificial Intelligence Engineer robot scientist.
The most reputable companies that employ AI experts are IBM, Amazon, TCS, Accenture, Intel, Facebook, Lenovo, Adobe, Apple, Oracle, Infosys, and Microsoft. The median AI Engineer Salary For Freshers ranges from Rs. 60,00000 to Rs.8,00,000 per year. With years of expertise and experience, an AI Engineer could earn between Rs.10,00,000 to 18,00,000 annually. On a global scale an Artificial Engineer could earn about $ 165,000 per year. These are the reports on salaries provided by PayScale.com and could rise based on demands and experiences.
Also read: Artificial Intelligence Interview Questions and Answers
Student Testimonials
I can honestly say that FITA Academy provides the best Artificial Intelligence Training in Madurai after completing my course here. The classes have been really interesting and informative. The training I got here has been really good. Thanks to my trainers and staff at FITA Academy, I have been able to move ahead in my dream career.
There was no doubt in my mind that the Artificial Intelligence course I took in Madurai was extremely useful for me in my career. The trainers were all experts in their field and I learned a lot of useful information. Our regular assignments and projects made it possible for me to understand the concepts better. The training program I invested my time in over the course of the month was one of the best things I could have imagined.
After looking at various jobs in the field of artificial intelligence, most of them required me to have a few certifications related to it. After reading all the positive reviews, I immediately joined the Artificial Intelligence Training in Madurai. It was very helpful for me to be guided and trained by the experts here, and I got accepted to an MNC after completing my course. Thanks, FITA Academy.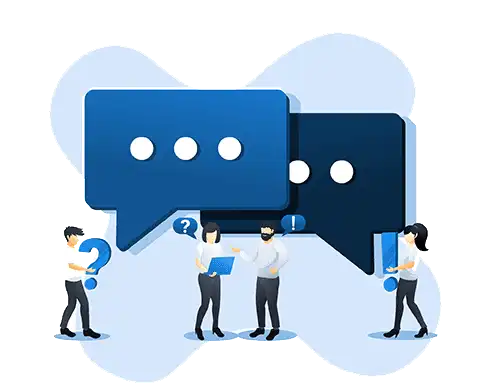 Have Queries? Talk to our Career Counselor
for more Guidance on picking the right Career for you!
Additional Information
Artificial Intelligence is an actively expanding field all over the world. This Artificial Intelligence Course in Madurai at FITA Academy will cover the fundamentals of the subject, as well as examples of applications related to the field, such as Machine Learning, Deep Learning, Analytics, Artificial Neural Networks and many more. There are many other. The multitude of applications and vast possibilities of AI are constantly exciting and will allow us to extend human capabilities to levels that are beyond our imagination.
There are many RPA Tools such as BluePrism, Automation Anywhere, and Work Fusion. UiPath is at the forefront of the future of intelligent automation. UiPath has a simple user interface, yet it comes with powerful cognitive capabilities that serve as an advantage over other RPA automation tools. This course is intended for students to gain a grasp of the basics and use AI to create intelligent computing models and systems.
What Is Artificial Intelligence?
AI is the art of making machines that operate in a similar way to humans by using intelligent programs. This is done by studying the brain to discover what humans' brains think and behave when trying to solve the problem. In the future, intelligent systems and software can be created using the results of this research.
AI is based upon a wide range of areas like biology, computer science, engineering, mathematics, linguistics and psychology, among others.
Where Is AI Applied?
AI is used today in various applications, including applications of strategic games like chess and poker. The computer here is capable of thinking of the possible outcome by using the heuristic information. It is used for natural language processing, when computers should be able to understand the natural language spoken by humans. Expert systems that utilize applications that combine hardware software, software, and particular information that can give reasoning capabilities depend on AI. Vision systems that use AI are able to comprehend and interpret visual inputs on computers. Speech recognition systems make use of AI to detect speech and recognize their distinct meanings when they are spoken by humans. There are many other programs being developed to make use of AI to make life easier for humans.
Reasons to learn Artificial Intelligence Course in Madurai at FITA Academy
This course we've created in it will allow you to be able to create AI applications, as well as additional AI connected applications. In addition, the course has the following features:
In the course, concepts are presented in a manner that's simple to understand.

In this AI Training in Madurai, students will be working on real-world situations and assignments.

The course focuses on practical application.

We have trained trainers certified by the Institute who are experts.

We will provide you with the assistance and guidance you need to ensure that you understand the subject conceptually.

The fundamental components of the discipline are explained via seminars by experts along with discussions and exercises that are pertinent to the subject.

We have experienced AI instructors who have many years of experience in building AI software for multinational corporations.

The educational material we offer at the FITA Academy is extensive and abounds.

We provide cutting-edge AI training programs.

We provide industry-based projects that are suitable to help prepare portfolios for students.

In addition to our job guidance We also help students to look for jobs.
Learning outcome of Artificial Intelligence training in Madurai at FITA Academy
A deep understanding of Machine learning systems.

Knowledge of the framework like TensorFlow Operations, Functions as well as Execution pipeline.

Learn more about Artificial Neural Networks.

A thorough knowledge of the difference between Supervised and Unsupervised learning.

Know how Neural networks are utilized to analyze and utilize the data.

Learn about your Applications of Deep learning in the fields of NLP or Image recognition.

A thorough understanding of the practical in addition to the theoretical aspect of Machine Learning.

Learn to implement AI methods for problem solving and overcoming its limitations.
Eligibility Criteria and Prerequisites to learn Artificial Intelligence Course in Madurai
Eligibility Criteria: Anyone who is a new graduate looking to begin their career in the Artificial Intelligence field can choose this program as their initial step. But this AI Courses in Madurai is more suitable for professionals, such as Data Scientists Analysts as well as Search Engineer professionals, E-commerce specialists, and Software Developers who want to change their career paths to AI.
Prerequisites: In order to take an Artificial Intelligence Course, you don't require any prerequisites. However, having a prior understanding or experience with any of the programming languages will, nevertheless, help you master the course in a short time. We offer an Artificial Intelligence Training in Madurai at FITA Academy that gives you a complete knowledge of Artificial Intelligence concepts under the supervision of real-time experts with accreditation.
Skills You Need to Become an AI Expert
The primary skill needed to be an AI expert is programming. The ability to learn computer-related languages such as Python, R, Java as well as C++ to design and implement models is crucial to become skilled in AI.

The capacity to implement machine learning algorithms will improve when you are more familiar with how they function. It is also important to be conversant with deep learning techniques and be able to use frameworks that allow you to construct AI models using large amounts of data. Theano, TensorFlow, Caffe and PyTorch are just a few of the most well-known artificial intelligence frameworks that an AI specialist should be knowledgeable in.

AI engineers are working with massive quantities of real-time data. To comprehend this data, AI engineers have to be proficient with Spark as well as other technologies for big data. Also, one should be acquainted with other tools for big data such as Apache Spark, Hadoop, Cassandra and MongoDB.

To complete the tasks and provide the correct outcomes in order to complete tasks and deliver results that are satisfactory, an AI specialist must be able to comprehend mathematics and statistics. To have a solid foundation in Artificial Intelligence, it's essential to have a solid understanding of math, probability and statistics.

If you are looking to be a part of the AI industry business intelligence is a crucial requirement. A majority of organizational management concerns can be addressed through effective AI projects. You can transform your technology ideas into effective business ventures with the help of business intelligence. Whatever your industry endeavors to gain a solid understanding of how businesses function as well as the market they serve, and their competitive landscape.

The most innovative AI models and solutions may be able to provide many solutions to a particular issue. In order to draw a solid conclusion that are based on the data provided in a quick manner. A majority of these abilities can be mastered and honed as you go through the AI Training in Madurai by which you can seek out more opportunities and experiences to enhance your knowledge in this area.

Functioning of Artificial Intelligence
The majority of the time, AI functions by merging massive amounts of data using sophisticated algorithms and iterative processes, which allows the software to comprehend the features or patterns that are present in data. It's a vast area of the study comprised of theories, methods and technology in the subfields below:
Machine Learning: It allows you to automate analysis modeling. It makes use of techniques from physics, statistics, operations research and neural networks to discover the hidden meanings of data without having to be programmed explicitly.
Deep Learning: This makes use of enormous Neural Networks that have different layers of processing units and uses the benefits of advancements in computing power as well as enhanced methods of training to understand the speech or image of a person.
Neural network: It's the type that is part of Machine Learning that is developed by interconnected units that channel information through reciprocation to all inputs from outside and relays information shared to all units. The process typically requires various passes and data needed to detect the connections to derive meaning from the data that is not defined.
Other technologies that are supported by AI are
IoT: It is a great tool for producing a large amount of data directly from connected devices. Most of them need to be analyzed. It is possible to automate these models using AI and let you use these models and modify them.
Graphical Processing Units (GPUs): These are the main ingredient in AI because they provide heavy computation and the power required to perform iterative processing. It is the process of training that is required for neural networks and requires massive data as well as additional computing power.
API or Applications Programming Interfaces: This is an open-source set of code that allows you to add AI capabilities to software programs and other products currently available. It could add more capabilities for image recognition to the security of your home and systems that provide headlines, information and captions, making interesting patterns to gain insights into the information.
Advanced Algorithms: It is created and mixed in a variety of methods to analyze the data more efficiently at various levels. The algorithm is an advanced processing tool for anticipating events that are unique complex systems, as well as unpredictable situations.
Overall, AI aims to offer software that is able to comprehend the input and provide the needed output. AI can provide human-like interaction, as well as software that can assist with specific tasks. Its Artificial Intelligence Course in Madurai at FITA Academy assists students become acquainted with AI concepts, methods and provides students with the necessary guidance for placement.