Course Highlights & Why RPA Training in Pondicherry at FITA Academy?
FITA Academy's RPA Training in Pondicherry is led by automation specialists with a decade or more of experience in the field.
Trainee's skills are frequently evaluated on their proficiency and development at the completion of each session.
FITA Academy encourages practical training. Students collaborate with IT industry professionals on real-world projects in our courses.
We guarantee placement assistance for all of our students because FITA Academy has over 1,500 relationships with small to large IT firms.
FITA Academy offers only professional courses both weekday, weekends and fast track batches.
Our RPA Course in Pondicherry equips you for various job roles in the sector and pushes you to pursue international certifications.
FITA Academy's accredited RPA training in Pondicherry includes both fundamental and advanced RPA topics.
Trainees can choose between offline and online classes, allowing them to better fit their training into their hectic schedules.
Upcoming Batches
| | | | |
| --- | --- | --- | --- |
| 01-06-2023 | Weekdays | Thursday (Monday - Friday) | |
| 03-06-2023 | Weekend | Saturday (Saturday - Sunday) | |
| 05-06-2023 | Weekdays | Monday (Monday - Friday) | |
| 10-06-2023 | Weekend | Saturday (Saturday - Sunday) | |

Classroom Training
Get trained by Industry Experts via Classroom Training at any of the FITA Academy branches near you
Why Wait? Jump Start your Career by taking RPA Training in Pondicherry!
Instructor-Led Live Online Training
Take-up Instructor-led Live Online Training. Get the Recorded Videos of each session.
Travelling is a Constraint? Jump Start your Career by taking the RPA Course Online!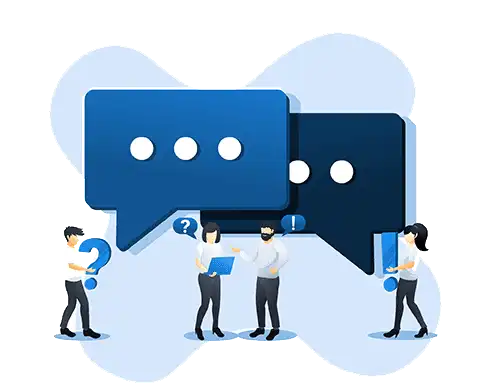 Have Queries? Talk to our Career Counselor
for more Guidance on picking the right Career for you! .
Trainer Profile
Our mentors have worked in RPA or similar jobs for 8 years or more at well-known companies.

In the course modules, our instructors include the most recent updates and improvements to the RPA tools and methods.

Our instructors have inspired 100% of their students to pursue industry-relevant certifications.

Mentors at FITA Academy enrich the learning process through hands-on evaluations and student-centered training.

To maximise student connection and rapport, classes are held in small groups.

FITA Academy provides trained personnel, comprehensive educational methodologies, and applicable practical exercises.

At the RPA Training Institute in Pondicherry, you will have the opportunity to interact with knowledgeable instructors.
Features
Real-Time Experts as Trainers
At FITA Academy, You will Learn from the Experts from industry who are Passionate in sharing their Knowledge with Learners. Get Personally Mentored by the Experts.
LIVE Project
Get an Opportunity to work in Real-time Projects that will give you a Deep Experience. Showcase your Project Experience & Increase your chance of getting Hired!
Certification
Get Certified by FITA Academy. Also, get Equipped to Clear Global Certifications. 72% FITA Academy Students appear for Global Certifications and 100% of them Clear it.
Affordable Fees
At FITA Academy, Course Fee is not only Affordable, but you have the option to pay it in Installments. Quality Training at an Affordable Price is our Motto.
Flexibility
At FITA Academy, you get Ultimate Flexibility. Classroom or Online Training? Early morning or Late evenings? Weekdays or Weekends? Regular Pace or Fast Track? - Pick whatever suits you the Best.
Placement Support
Tie-up & MOU with more than 1500+ Small & Medium Companies to Support you with Opportunities to Kick-Start & Step-up your Career.
RPA Certification Course in Pondicherry
About RPA Certification Course in Pondicherry
at FITA Academy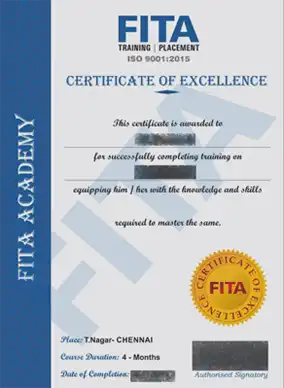 RPA Certification Course in Pondicherry at FITA Academy
RPA certification will show that you have finished a course that gives you a lot of knowledge and industry-specific skills that can be used in the real world. It is hoped that the certification will give the trainee professional recognition for the skills and training they have gained and give recruiters the chance to use their information as a reference. The RPA course at FITA Academy in Pondicherry is very helpful because it covers a lot of information and has detailed steps that are based on industry standards.
How important it is to get RPA Certification
Getting an RPA Certification from one of the main RPA Course in Pondicherry will help you advance in your career. Most companies would see getting RPA training at FITA Academy in Pondicherry as a plus. What RPA software you learn at FITA Academy will tell you which RPA certification you should go for. If you want to learn Blue Prism, the best thing to do would be to get certified in it. If you would rather learn UIPath, a Certification in UiPath and an UiPath lesson would be the best choice.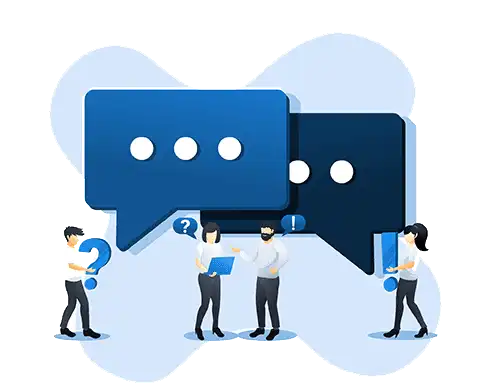 Have Queries? Talk to our Career Counselor
for more Guidance on picking the right Career for you! .
Job Opportunities After Completing RPA Training in Pondicherry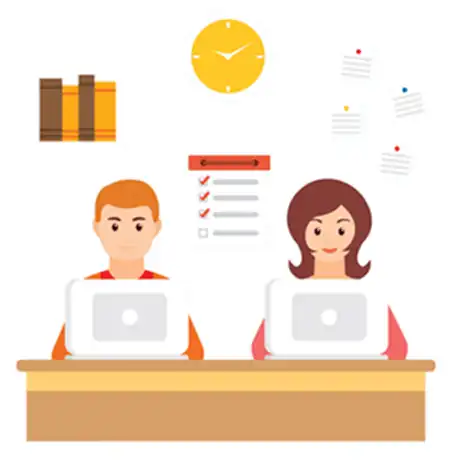 RPA is the new standard for IT automation because it can be used in so many ways and meets so many needs. RPA is a great opportunity in many fields, like artificial intelligence, because it allows for creative decision-making and has implications for jobs. The banking and finance industry is another important part of RPA. Robots will be used to do all the math calculations and transactions. RPA is also being used more and more in other cutting-edge industries, like making cars and airplanes. A lot of RPA tools, like Blue Prism and UIPath, are used a lot in every IT-related business and organisation.
The companies are aware of what RPA can do and how important it is right now. Since there is a big need for RPA, people with the right skills can choose from a number of jobs. One job that our students can go after is that of a project manager. A project manager makes sure that every step of production is done on time and well, and also handles any problems that come up. 
Another important job is that of a solution architect. This person is in charge of making an RPA project work well by making the most of RPA tools. Consultant, Business Analyst, and Associate People think that a career in RPA is very productive. Graduating students can expect to find the most job opportunities and the best RPA Developer Salary For Freshers in this field. In the role of RPA development, one's technical responsibilities include being able to use business process automation in line with accepted RPA rules and conventions, designing products for international customers and delivering them with the help of an international team, and being able to understand the full extent, design, and development of the business processes. This RPA Course at Pondicherry with FITA Academy will give our students the most effective and technically demanding skills to make them skilled RPA developers and get them the job they want in a reputable IT sector.
Along with technical knowledge and skills, the FITA Academy certificate can be used as proof of non-technical skills like presentation, communication, and interviewing skills that were learned during RPA training. If you put this certification on your resume, it will improve your professional profile and open up more doors for you. Freshmen with no more than three years of work experience can make between Rs. 4 LPA and Rs. 5 LPA. As you learn more and get better at certain skills, your remittances will go up until they reach Rs. 7LPA and then Rs. 9LPA. The goal of the RPA curriculum is to give our students a deep understanding of key RPA concepts, how to use them, and how they can be used in a variety of RPA tools, like Blue Prism, automation, and UIPath. The market for automation is going to grow at an incredible rate, and it will be a key part of building a huge network of jobs. Conceptual and in-depth training at FITA Academy will give our students the skills and knowledge they need to be an important part of this job network.
Also Read: RPA Interview Questions and Answers
Student Testimonials
FITA Academy provided RPA training in Pondicherry to me. Although I'm a beginner, I was able to grasp the concepts very well due to the trainer's explanation. As a result of the trainers at FITA Academy, I have been given a conceptual understanding of various RPA tools first-hand. My Skill and confidence in this training truly developed. Thanks
Taking the RPA course in Pondicherry has had a positive impact on my career. I was looking for new and unique skills to start my learning experience, which FITA Academy provided. It was easy to understand what the instructor was explaining, which anyone could relate to. As a result of the individualized guidance, I have gained better job opportunities and I look forward to obtaining them as soon as possible.
With two years' experience in the RPA field, I joined the Pondicherry RPA Training Institute at FITA Academy. I developed my skill with my trainers guidance and support They provided me with a lot of placement opportunities that enabled me to get a job at a global MNC. The trainer was friendly and available to answer any questions we had.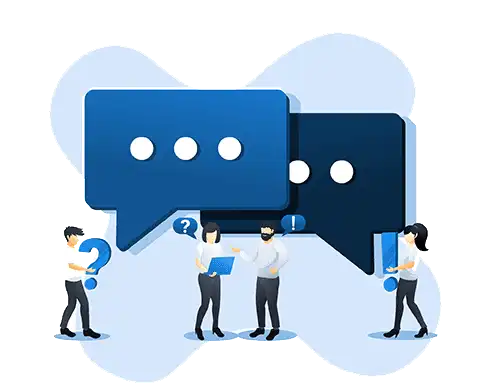 Have Queries? Talk to our Career Counselor
for more Guidance on picking the right Career for you! .
Additional Information
Robotic Process Automation (RPA) Automation, which is also called Software Robotics, uses Automation technology to do tasks that humans used to do in the back office, such as filling out forms, moving files, verifying processes, and extracting data. In general, the RPA needs the User Interface and APIs to connect to the workspace and interact with repetitive tasks. In the fast-paced world of today, businesses of all kinds are adopting RPA for a number of good reasons. We can also separate the reasons into two different groups: technical and business.
First, let's talk about technology. Automation technologies like RPA can get information from old systems and quickly add it to new applications by integrating the front ends of both. It lets the Automation platform work like a person, doing everyday tasks like logging in, sending files, and copying and pasting information between systems. Also, the Robotic Process doesn't need a separate developer to set up. The drag-and-drop feature of the User Interface makes it easier for workers who aren't tech-savvy to do their jobs (queue).
Since RPA bots can work 24 hours a day, 7 days a week, companies that use them can get better accuracy and more work done. Humans tend to get tired, which makes them less productive at work. Robots, on the other hand, don't get tired. Also, adding RPA procedures to your workflow won't have much of an effect on the system underneath, since these bots mostly work on the display layer of the existing application. So, it's easier for you to set up these bots in places where you don't have the resources to build deep integrations and APIs.
On the business side, processes are more productive and customers are happier. Since the bots can work around the clock, any questions from clients can be answered quickly. With the help of RPA bots, businesses will easily be able to meet their goals and stay within their time limits. The companies can cut costs and make more money at the same time. RPA technology has been used by a lot of different businesses because of these reasons.
Robotic Process Automation is here to stay, and the sooner companies start to use it, the sooner they can stay competitive in the market. Robotic Process Automation technology can increase the direct profitability of businesses while keeping things like accuracy and higher productivity the same across all businesses. This means that it can increase the direct profitability of businesses. Software Robots are also easier to train and add to the workforce, which makes it easier for companies to make more money.
FITA Academy's RPA Course in Pondicherry euips trainees with RPA development process and how it works in the real world. RPA Trainers in Pondicherry at FITA Academy guides students in-demand automation skills that are in high demand in the business world.
Why do we need RPA?
Even though most IT processes are well-developed, there are still a lot of apps that don't talk to each other. Customers pay millions of dollars to have a large number of repetitive tasks done by hand. Most of these boring tasks that are currently done by hand can be done automatically with RPA. Because RPA is so good at integrating with other systems and automating tasks, it can simulate how a person would use websites and desktop apps like Microsoft Excel. Software Engineers can use their time and energy on jobs that need emotional intelligence, logical reasoning, and creative thinking when they don't have to do routine tasks.
A Few Key Benefits of RPA
It can do the work of thousands of software engineers, which means that more can be done.

100% accuracy, which is something that people can't do when they do jobs by hand.

Huge cuts in costs.

Because of the following things, there are a lot of new job opportunities in Artificial Intelligence and Robotic Process Automation.

Scalability: More robots can be added and put to work in less time, which helps meet seasonal worker needs.

RPA bots can do a huge number of things at once, including automating desktop apps like Excel and cloud-based services.

Rapid ROI: Most customers who have used RPA have started to see a return on investment (ROI) within one year.

RPA is used in many industries, such as Banking & Finance, Telecom, Healthcare, Insurance, Life Sciences, Retail, Manufacturing, and many more.

Effective Insights: RPA gives good insights into how a business process works. Every action an RPA bot takes can be tracked, evaluated, and measured with the help of reporting tools. Rule logic in automation makes it easy to set requirements for better governance and compliance.
Objectives of RPA Training in Pondicherry
After you successfully complete FITA Academy's RPA Course in Pondicherry, you will be able to:
Make a Strategic RPA Bot based on what the client asks for.

Find out about Robotic Process Automation (RPA) and how RPA bots are made.

Make an RPA bot by writing code.

Find and weigh the most important things to think about when making an RPA solution for your client.

Use one of the best RPA solutions, like UiPath, Blue Prism, or Automation Anywhere, in a smart way.

Data Manipulation is done by using variables and arguments.

Make RPA bots for an application that runs in Virtual Environments.

Utilize Web Automation.

Web data taken from a website for online shopping.

Do things that have to do with Workflow.

Fixing bugs and dealing with exceptions in workflow automation.
Prerequisites for RPA Courses at FITA Academy in Pondicherry
FITA Academy's RPA Training in Pondicherry does not require any prerequisites. Programming in RPA would be useful if you have experience programming in languages such as Java, .Net, or Python. Learn RPA at the FITA Academy in Pondicherry and Launch Your Robotics Career!