Course Highlights & Why RPA Training in Chennai at FITA Academy?
Trainers at FITA Academy come with more than 10 to 15 years of experience in the IT industry and deep hands-on experience in the RPA Industry.
With the growing number of RPA Automation tools in the market, FITA Academy offers RPA Training options in all the leading RPA products like UiPath, Blue Prism, Automation Anywhere, WorkFusion, and Openspan with certification.
Real-time projects in Robotic process automation to enhance your knowledge in the latest updates in the RPA software.
Dedicated Placement cell to place FITA Academy students in their dream career in IT.
Support with mock interviews to get through RPA job openings.
Whether you are new to Automation or familiar with programming and automation, we have customized RPA sessions to meet your learning objectives.
Upcoming Batches
| | | | |
| --- | --- | --- | --- |
| 05-10-2023 | Weekdays | Thursday (Monday - Friday) | |
| 07-10-2023 | Weekend | Saturday (Saturday - Sunday) | |
| 09-10-2023 | Weekdays | Monday (Monday - Friday) | |
| 14-10-2023 | Weekend | Saturday (Saturday - Sunday) | |

Classroom Training
Get trained by Industry Experts via Classroom Training at any of the FITA Academy branches near you
Why Wait? Jump Start your Career by taking RPA Training in Chennai!
Instructor-Led Live Online Training
Take-up Instructor-led Live Online Training. Get the Recorded Videos of each session.
Travelling is a Constraint? Jump Start your Career by taking the RPA Training Online!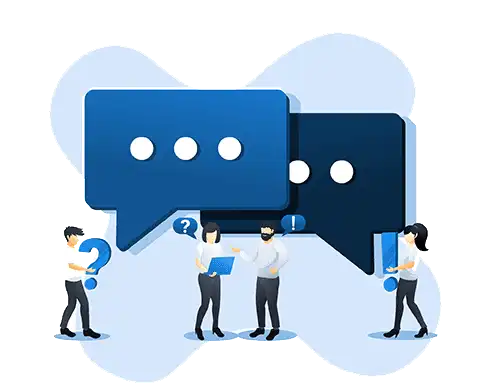 Have Queries? Talk to our Career Counselor
for more Guidance on picking the right Career for you! .
Trainer Profile
Trainers at FITA Academy are Working Professionals in the RPA field.
RPA Trainers at FITA Academy explain the concepts of RPA to the students in the blended method.
RPA Trainers have Hands-On Experience in RPA tools and they train the students efficiently with the RPA tools.
Enriches the knowledge of RPA Concepts and its applications with tools proficiently to the students.
RPA Trainers in Chennai at FITA Academy provides the maximum attention to each student to clarify their doubts.
RPA Trainers guide the students in Resume building and boost their confidence by conducting mock interviews.
Tutors train the students with Industry Relevant Skills and thus widen the knowledge of the students.
Features
Real-Time Experts as Trainers
At FITA Academy, You will Learn from the Experts from industry who are Passionate in sharing their Knowledge with Learners. Get Personally Mentored by the Experts.
LIVE Project
Get an Opportunity to work in Real-time Projects that will give you a Deep Experience. Showcase your Project Experience & Increase your chance of getting Hired!
Certification
Get Certified by FITA Academy. Also, get Equipped to Clear Global Certifications. 72% FITA Academy Students appear for Global Certifications and 100% of them Clear it.
Affordable Fees
At FITA Academy, Course Fee is not only Affordable, but you have the option to pay it in Installments. Quality Training at an Affordable Price is our Motto.
Flexibility
At FITA Academy, you get Ultimate Flexibility. Classroom or Online Training? Early morning or Late evenings? Weekdays or Weekends? Regular Pace or Fast Track? - Pick whatever suits you the Best.
Placement Support
Tie-up & MOU with more than 1500+ Small & Medium Companies to Support you with Opportunities to Kick-Start & Step-up your Career.
RPA Certification Training
About RPA Certification Training in Chennai
at FITA Academy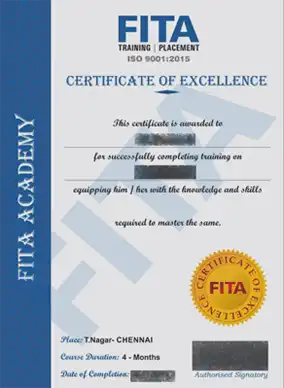 RPA Certification Training in Chennai at FITA Academy
Importance Of Taking RPA Certification:
Having an RPA Certification from leading RPA vendors will certainly empower you to grow in your professional career. Taking up RPA training in Chennai at FITA Academy and having a Global RPA certification would be an added asset which most of the employers prefer. If you are wondering which RPA certification you should take up, it depends on which RPA software you learn at FITA Academy. If you learn Blue prism, then taking up Blue Prism certification would be an ideal choice. On the other hand, if you learn UIPath then a Certification in UiPath would be the ideal choice and learn uipath by referring uipath tutorial also. Below are the various certification options available from each of the leading RPA companies:
Blue Prism Certification:
Blue Prism leads the RPA race and offers certifications in different career paths. Though Blue Prism offers certifications in 6 different tracks, the common certifications that are suitable for most of the professionals who start with Blue Prism are to take up Blue Prism Certified developer. Blue Prism Developer certification costs about $70 (INR 5000). FITA Academy is an authorized Pearson Vue Testing Center, Blue prism Certification in Chennai can be taken at FITA Academy itself.
Blue Prism Certified Developer
Certified Blue Prism Professional Developer
Certified Blue Prism Solution Designer
Certified Blue Prism Installation Engineer
UI Path Certifications:
UI Path is another leading RPA software and their certification is currently free of charge. Below are the career tracks offered in UI Path.
RPA Developer Certification
RPA Developer Advanced Certification
RPA Business Analyst Training Certification
RPA Infrastructure Training Certification
Orchestrator 2016.2 Training Certification
Besides, we provide training for other RPA tools such as Automation Anywhere, WorkFusion and Openspan. To add more feathers to your cap one can get enrolled into any of this training offered by our institute and get certified under Industry experts.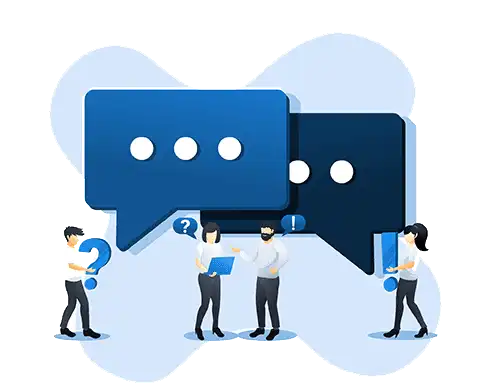 Have Queries? Talk to our Career Counselor
for more Guidance on picking the right Career for you! .
Job Opportunities After Completing RPA Training in Chennai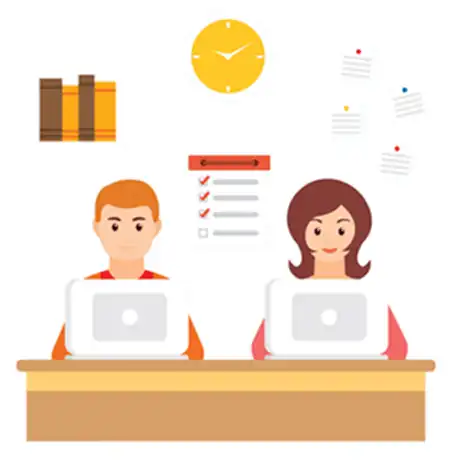 The Scope of RPA is enormous in the coming days as many organizations have begun to adopt RPA technology to increase their profits and revenue of their business. Also, numerous job positions are offered to employees on completion of the RPA course. Listed below are the common job profile that is offered in an organization on the completion of RPA Course in Chennai.
RPA Developer
Project Manager
Business Analyst
Automation Architect
Solution Consultant
Process Designer
Production Manager
Interesting Facts About RPA
The Average Salary of an RPA consultant is $126,094 according to indeed.com data. What are you waiting for? Start your RPA training in Chennai at FITA Academy today!
Also, the packages and perks vary upon the roles and organization you step in. But, RPA at present is one of the emerging and reliable careers to choose from.
Job Responsibilities Of RPA Consultant
As an RPA Consultant, you will be responsible for analysis, design, development, testing, and orchestration of Robotic Process Automation bots that interact with external applications like SAP.
Analyze and Identify areas of improvement in the existing process and provide solutions to automate the current process using RPA bots.
Performance tuning of RPA bots for operational efficiency.
Perform changes in the existing RPA bots based on the business requirement and provide ongoing support for defects that may be present in the RPA bots.
Train the team members in RPA bots and process.
Expected Qualifications For A RPA Consultant By Most Of The Recruiters In The Industry
1+ years of relevant experience in RPA bot development using any of the leading RPA tools like Automation Anywhere, Blue Prism or UiPath
2+ years of experience in programming languages like .NET, Java, etc
Preferably experience in leading small teams
Demonstrated expertise with at least 1 full lifecycle Analytics or Systems integration engagement across strategy, design, and implementation
Any Bachelor's Degree or Master Degree
Ability to work independently
Good problem solving and logical reasoning skills
RPA Training in Chennai at FITA Academy will give the required confidence to students and help them in clearing the authorized global RPA certification with ease. RPA is suitable for beginners as well as seasoned programmers. At FITA Academy, we understand every student is different. That's why our career counselors recommend the course that is suitable for your career objectives and learning goals. To understand the different types of topics within automation, we provide real-time training and numerous case studies during the course which will help the students to hone their practical knowledge in Automation Industry.
Few companies who have partnered with leading RPA company Blue Prism are Auro, Ascension, AVO Consulting, Capgemini, Cognizant, DigiBlu, Genpact, HCL Technologies, Hewlett Packard Enterprise, KPMG, NTT DATA, Prodapt, PwC, Tata Consultancy Services, and Virtusa. There are huge opportunities for Blue prism trained and certified candidates to work in some of these companies as they have a large number of RPA projects. Wondering what would be the RPA course fee in Chennai? Call us or submit the contact form to speak to our career counselor!
Enroll RPA Training in Chennai to enhance your skills and Learn at Top-Rated RPA Training Institute in Chennai! Start your Career in RPA today.
Student Testimonials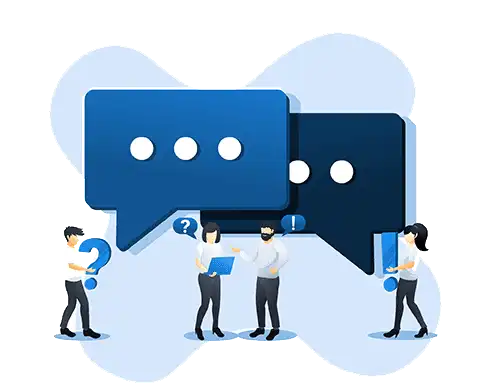 Have Queries? Talk to our Career Counselor
for more Guidance on picking the right Career for you! .
Additional Information
RPA is a new technology that has disrupted the technology industry and according to recent research, the RPA market will hit $2.5 billion USD in 2022. The major reason cited for this rapid growth of RPA bots is mainly attributed to the easing of doing business using RPA. Learn RPA Training in Chennai at FITA Academy professionally with certification and enhance your career opportunities in the rapidly growing world.
Why RPA Is Needed?
Though most of the process in the IT industry is matured, there are still many applications that do not talk to each other. A lot of repetitive tasks are manually performed for which millions of dollars are spent by customers. RPA has the ability to automate most of these mundane tasks that are manually performed today. RPA has powerful integrations and automation abilities that can mimic human interactions with web applications and other desktop applications like Microsoft Excel. Eliminating Software Engineers to perform mundane tasks helps them to shift their time and energy on important things where emotional intelligence, logical reasoning and out of the box thinking are required.
Key Benefits Of RPA
Increased Productivity as it can perform the work of thousands of software engineers.
100% Accuracy which is not possible when tasks are performed manually by humans.
Huge Cost Savings.
New job opportunities in the field of Artificial Intelligence and Robotic Process Automation are high because of the following features.
Scalability: Additional Robots can be added and deployed in a shorter time span and handling the seasonal requirement in workforce needs.
Flexibility: RPA bots can perform a large number of operations in parallel handling automation of desktop applications like Excel to applications running on the Cloud.
Faster ROI: Most of the customers who have adopted RPA have started seeing positive ROI within 12 months.
Wide Range Automation: RPA is widely used in a wide variety of industries like Banking and Finance, Telecom, Healthcare, Insurance, Life Sciences, Retail, Manufacturing and many more.
Powerful Insights: RPA provides powerful insights into the business process. Every RPA bot's activity can be logged, interpreted and measured through reporting tools. Improved governance and compliance can be easily achieved as requirements are set in the automation rule logic.
RPA Training Course Objective
After completing the RPA Course in Chennai at FITA Academy, you will be able to:
Create a Strategic RPA Bot based on client requirements.
Know about Robotic Process Automation and learn how to design RPA bots.
Develop RPA bot using Coding.
Identify and Assess the key considerations when designing an RPA solution for your customer.
Work proficiently with one of the leading RPA tools like UiPath or Blue Prism or Automation Anywhere.
Perform Data Manipulation using variables and arguments.
Create RPA bots for an application running in Virtual Environments.
Perform Web Automation.
Scrape Web data from an eCommerce website.
Perform Workflow related activities.
Debug and handle exceptions in workflow automation.
Prerequisites For Taking RPA Courses In Chennai At FITA Academy
There are no prerequisites to take up this RPA Training in Chennai at FITA Academy. But if you have programming experience in any programming languages like .Net, Java or Python, it would be an added advantage to program in RPA. Learn RPA Course in Chennai at FITA Academy and Start a Career in Robotic Industry!
Who Can Attend RPA Training In Chennai?
Anyone who is looking to empower their career with a new age technology that has disrupted the industry should consider RPA Training in Chennai offered at FITA Academy. There is incredible scope for every IT enthusiastic to look in the newly growing field.
Business Process Employees
Programmers who are into other programming language development
Testers
Business Analysts
Project Managers
Architects
Administrators
Job Seekers
Industries Where RPA Is Used
Financial Services
A lot of mundane tasks performed in the Finance industry like account opening and closing, credit card fraud detection can be powerfully automated using RPA bots. If you already work in the Finance domain, consider taking up this RPA Training in Chennai offered at FITA Academy and automate the processes in your project using powerful RPA bots.
Accounting
RPA bots can be used in automating tasks involved in Account Planning, Auditing and Transaction Reporting.
Human Resource
RPA bots can be helpful in monitoring employee timesheet process and leave management processes where a lot of HR man-hours are wasted. If you are already an HR, you can apply RPA in your practice after taking up the RPA Training in Chennai at FITA Academy and enjoy great growth in your Career.
Healthcare
RPA bots can be used in the healthcare industry for maintaining patient records and their claims.
Supply Chain Management:
RPA bots can be used in procuring, order management and shipment tracking.
Customer Service
RPA bots can be used for automating contact center tasks like uploading the customer documents, scanning the documents, verifying and approving the customer documents.
RPA Tools That Are In Demand:
Blue Prism Tool:
Blue Prism Tool is one of the top RPA software used by various sectors (Manufacturing, Banking, Communication, Healthcare, Bourse, Education, etc.). Blue Prism provides digital solutions, flexible tools, and business-oriented automation with an excellent self-learning Digital Workforce that evolves and improves continuously thereby augmenting productivity and greater return on investment for businesses.
Blue Prism is developed on the Microsoft .NET Framework and can automate any application while supporting various platforms (Windows, Java, web, mainframe, etc.). Almost every process coding is automated on the backend thus supporting even a non-technical user to automate a process by simply dragging components into the user interface. If you are interested in Blue Prism and want to master Blue Prism, you can take up Blue Prism Training in Chennai at FITA Academy.
Blue Prism's AI engine builds connectors to advanced Artificial Intelligence tools from Google, IBM, Amazon and many more. Reputed companies like Coca-Cola, Prudential, Pfizer, and Sony have purchased Blue Prism's RPA software to increase the efficiency and effectiveness of their business. Blue Prism supports several languages which aid non-native speakers of English to work with the application hassle-free.
UI Path Tool:
UiPath tool is another leading RPA software available in the market. UiPath has an intuitive and feature-rich RPA software enabling business analysts and administrators to automate their businesses. UiPath tool is packed with user-friendly features like point and click, drag and drop and MS workflow technology which enables speedy automation. UiPath stands out with unparalleled Citrix capability for delivering precise automation and extended integration. If you are interested in UIPath and want to master UIPath, you can take up UIPath Training in Chennai at FITA Academy.
Automation Anywhere Tool:
Automation Anywhere is an RPA software which aids enterprises to install software bots for complete business processes end-to-end. The important aspect of Automation Anywhere lies in its ability to combine traditional RPA solutions with natural language processing and processing unstructured data. Automation Anywhere does not require coding, allowing the user to create automated tasks with ease. For beginners who are enthusiastic to learn RPA, Automation Anywhere provides a comprehensive experience in the functioning of bots in businesses and its impact on improving the profitability of businesses. Looking for Automation Anywhere Training in Chennai & transform your career in Automation Anywhere? Call or Walk into any of the FITA Academy branches in Chennai.
Open Span:
Open Span is an exceptional tool for RPA and runs within the Microsoft Visual Studio Isolated Shell design environment. Open Span Studio provides a distinctive and swift visual development environment that allows the user to create runtime solutions for efficient task completion. Open Span automates manual repetitive processes and provides the user with a single interface to interact with multiple applications, assist users by displaying guidance tips for the completion of workflow tasks. Open Span works in innovative ways to obtain process analytics and optimize to provide automation solutions.
Future of Business with RPA
RPA is going to rule the business due to its robustness, efficiency and cost benefits. Companies that are equipped with Robotic Process Automation engineers today will dominate the industry in the future. Robotics and Artificial Intelligence has always been an amazement to humans. According to a recent study conducted by Grand View Research, Robotic Process Automation's growth is increasing drastically which is projected to reach $8.75 billion by 2024.
Internet of Things (IoT) devices that are common in electrical appliances, mobile phones, tablets and wearable, generates huge data which can be analysed using RPA bots. Another research by Gartner says about 82% of the companies around the world will adapt Machine Learning, RPA and Artificial Intelligence in their business for better efficiency.
Whether you are a fresher or an experienced IT professional looking for a career transformation, RPA Training in Chennai at FITA Academy will empower you to get a career in RPA industry.
There is a huge demand in the IT industry for the RPA skills and to acquire the RPA skills, you can take up RPA training in Chennai at FITA Academy. We are presenting some of the frequently asked questions on RPA:
What are some of the benefits of using RPA?
Some of the benefits of RPA are huge cost savings, intelligent human manpower can be deployed in more productive tasks than dealing with mundane tasks, better compliance, improved productivity and improved operational efficiency.
What are the industries in which use RPA tools are used?
RPA tools are used in Banking, Insurance, Healthcare, Telecom, Retail, Media, Education and Manufacturing domains. Irrespective of the industry, RPA course in Chennai at FITA Academy will give you the deep knowledge that is required to excel in any of the domains that you will be deployed in your job.
What are some of the popular RPA Tools?
Blue Prism, Automation Anywhere, UI Path, Contextor, Pega, Workfusion, Verint, Blackline, OpenSpan, Datamatics, Kofax, Edgeverve and Help system are some of the vendors in the RPA industry.
How many RPA tools are there in the market?
As of today, there are more than 30+ RPA tools available in the market. However, there are only few tools that are extensively used by companies.
What are the crucial phases of the RPA Life Cycle?
Analysis
Development of bots
Testing
Deployment
Maintenance
100% Placement Support after Completing RPA Training in Chennai
FITA Academy provides 100% Placement Support to our students.
Our Placement Cell assists our students even after the completion of the course.
More than 1500+ Small to Large scale companies have a tie-up with FITA Academy.
Besides, we provide Corporate training to our students with certification.
Access the link given below to know about the placed student's detail.
To know more about the placed student's detail. Refer to the link given below.
How exactly do these bots work
Robotic Process Automation Training in Chennai helps you with software robots or bots that automate tasks usually performed by humans. These bots can perform repetitive tasks, monitor processes, and even interact with other systems. They're designed to make work more efficient and improve accuracy levels.
Robots Take on Tasks Performed By Humans– First of all, for RPA to be truly effective, the tasks performed by human workers need to be automated. It can't automate everything, but only those things that require high quality or speed. It will still have limitations as a stand-alone platform since it lacks human Intelligence while using its algorithms to control machines.
Real-Time Analytics: While RPA isn't new, there has been an increase in interest in real-time analytics targeting RPA bots. This allows your bot to self-learn from the data it collects to adapt to changes in business operations.
RPA Training in Chennai at FITA Academy is the best way to learn about Robotic Process Automation. RPA is used to automate business processes, including rule-based tasks and repetitive tasks. The training will help you understand how to use RPA software to manage and streamline business processes.
Self-Service Experience: One of the biggest benefits of RPA, especially if done right, is the end-user experience. No more waiting on customer service representatives who don't know your product or brand. There needs to be a seamless interaction between customers and their products: something that creates the best possible customer experience. A good example of this is AmazonFresh. You get orders delivered directly to your doorstep based on your schedule and specifications. So not only do you get food delivered, but you get a better one through RPA technology due to the improvement of its accuracy level and overall efficiency, resulting in lower prices.
AI Technology Integration: Artificial Intelligence or AI technology plays an integral part in RPA strategy projects. The two most common ways of implementing AI within the process automation space include: 1) Machine Learning 2) Deep Neural Networks.
Machine Learning generally uses the past performance of data sets and analyzes them to determine patterns and predict future results among thousands of variables. On the other hand, Deep Learning programs are models that aim to mimic the functional structure of neurons within our brain, and they can recognize patterns in images, audio, text, and more. Machine learning is required if you want your bot to be highly accurate, intelligent, and relevant. RPA Training in Chennai is the process of teaching a computer to carry out repetitive tasks or processes that humans usually do.
Mobile Bot Platforms: More and more companies are adopting mobile platforms because of apps' ease of integration, easy deployment, and greater flexibility in terms of communication. Using mobile apps instead of desktop versions makes bots suitable for different devices and operating systems. However, a great number of people in industries like retail, hospitality, healthcare, finance, insurance, etc., prefer working with desktop bots as they feel they offer easier and faster services when compared to their counterparts that operate on mobile devices. RPA Training in Chennai at FITA Academy is the best way to learn about Robotic Process Automation.
Key trends of RPA this year
As automation becomes an increasingly important part of the business landscape, organizations are looking for ways to automate their processes. Robotic process automation (RPA) is one such solution that can help businesses achieve efficiency and effectiveness in their operations. Generally, RPA involves the use of software bots that mimic human actions to automate processes. RPA course in Chennai is the city's most popular and demanded course. With the help of RPA, you can easily automate task which is done by humans, such as data entry, creating reports, customer service, and so on.
Several key trends are expected to impact RPA this year. One such trend is the increasing demand for RPA training and certification courses. As more businesses adopt RPA, there is a growing need for professionals who are skilled in using these technologies.
RPA will continue to grow, with a focus on the following areas:
1. More efficient and more accurate automation of manual processes
As AI becomes better at automating non-routine tasks, more companies are adopting it to save time and money. In an interview with IT Business Edge, RPA expert Mark Weise said that "The key is going from just moving documents around and doing what you're used to doing, to more complex scenarios where you have to combine data, look up information or perform calculations to complete tasks." He added: "AI gives us access to massive amounts of training data which we can use to create intelligent solutions for these types of problems. The result is more efficient operations."
Finally, RPA is becoming more popular because it is cost-effective. Automating tasks with RPA can save companies money because it reduces the need for human labor.
2. Automation of business processes involving sales, marketing, sales management, and human resources (HR)
It seems evident that HR departments often play a vital role in an organization's success. This is largely true since it has been shown that about 50% of revenue growth comes from hiring and retaining successful employees. Yet, many companies struggle with recruiting, onboarding, employee management, talent acquisition, and retention, all of which involve large numbers of employees. There is no doubt that software robots will soon become essential tools in boosting productivity levels within HR divisions when looking towards the future. It has already begun with various organizations adopting AI applications to improve the recruitment industry by streamlining job searches and making the hiring process much easier. The demand for RPA Training in Chennai will increase. As more businesses adopt RPA software, the demand for trained professionals will also increase.
3. Self-service offerings
One trend that is likely to gain momentum in the coming years is self-service offerings and the rise of customer service agents who take care of day-to-day interactions. There are now countless examples of companies that provide excellent customer support but only on weekends to accommodate customers who do not need to call during office hours. In this scenario, bots might come in handy as they could interact with clients 24/7, making customer experiences seamless and effortless. Similarly, chatbots built using artificial intelligence technology could easily communicate with prospective buyers, providing customized buying recommendations based on consumer preferences. Moreover, chatbots can also help service providers automate repetitive and time-consuming tasks such as scheduling appointments, managing payments, and even responding to customer queries. Thus, one thing is clear – machines will eventually replace humans in some aspects of customer service.
4. Advanced reporting and analytics capabilities
In recent years, we have seen an explosion of new technologies that can be applied to increase efficiency. The advent of big data, artificial intelligence, machine learning, IoT, and other innovations allowed businesses to generate meaningful insights. There are more advanced ways to analyze vast quantities of data and report important company statistics. Artificial intelligence algorithms can extract data patterns and correlations from historical datasets. Machine learning algorithms allow computers to teach themselves through exposure to millions of records. Companies are starting to use them to learn how they should best adapt to changing circumstances and predict upcoming trends. They are becoming increasingly sophisticated and robust, providing valuable reports for decision-makers. As a result, these systems can generate unprecedented accuracy levels when used correctly. RPA is expected to grow in popularity this year as businesses seek to automate their processes and improve efficiency. FITA Academy is now offering RPA course in Chennai, so students can learn how to use the software and implement it in businesses.
5. Big data and AI: transforming business operations
The fifth key trend involves integrating big data and artificial intelligence into the existing structure of most industries to transform their operations. Today, businesses collect massive amounts of data at every stage of their operation – from purchase orders to invoices. However, this information is difficult to analyze and interpret because it usually lacks context and relevance. Consequently, it requires significant manpower to find meaning out of these scattered clues. On the other hand, artificial intelligence algorithms offer a different approach to solving problems since they conclude relevant data points instead of manual inputting. These systems will soon become indispensable tools that no organization can afford to forsake.
The world is moving towards automation, and robotics plays a key role in it. If you want to be a part of this revolution, then you need to join RPA training in Chennai at FITA Academy. We offer the best training in the industry and our trainers are experts in the field. They will help you learn everything you need to know about robotics and how to use them for automation. We also provide placement assistance so that you can get a job in the industry once you complete your training. So if you are looking for an exciting career in automation, then join us today and start your journey towards success. We offer an industry-leading RPA course in Chennai to help you develop the skills to succeed in this growing field. Our trainers are experienced professionals who will help you learn everything you need to know to start your career in RPA.
6. Virtual reality: creating an engaging user experience
Artificial Intelligence and virtual reality can work together to create unique digital experiences that enhance users' enjoyment. Several startups offering VR headsets are already pioneering various applications, including education, marketing, gaming, design, and healthcare. Some experts believe that we will see the emergence of virtual reality by 2027. Many people have expressed interest in virtual reality because it can immerse individuals within 3D worlds. This is very helpful if you want to promote a specific brand or product.
7. Augmented Reality
Augmented reality (AR) incorporates elements like graphics, sound, video, animation, GPS, etc., making the real world appear to include additional dimensions. AR has been around for a long but is gaining popularity among business owners and marketers as a useful tool to interact with customers digitally. It is often associated with smartphone apps like Pokemon GO! and Google Glass. AR helps solve many problems ranging from inventory management to sales promotions. There are several different types of augmented reality devices available today. Some examples are Microsoft HoloLens, Magic Leap, and Samsung GearVR.
8. Robot Process Automation
Robot process automation refers to leveraging software programs and robotics technology to automate repetitive tasks performed by humans. Robots can perform monotonous tasks while employees focus on customer engagement activities. This trend has the potential to change the way we do business in the future. Some examples of robotic process automation include industrial robots that pick items off the shelves or perform assembly line processes; driverless vehicles; smart vending machines that deliver hot drinks and snacks when your friends send a text message about an upcoming meeting; automated cash registers; and kiosks where you can order food via delivery services.
9. Blockchain technology
Blockchain technology enables secure transactions without a central authority overseeing all aspects of payments. This creates an encrypted blockchain ledger that automatically updates and records each step of a payment transaction involving two parties. Because the decentralized nature of the system means there is no single point of failure, it removes financial risk better than traditional methods. As more consumers begin adopting technologies that allow them to buy products online, merchants look forward to using distributed ledgers to improve security, speed up processing times, reduce costs and minimize errors.
10. Internet Of Things
More companies are now embracing IoT that connects physical objects to the internet. They would track assets and monitor operational status and provide real-time access to accurate information. These connections allow businesses to manage their operations more efficiently and securely connect customers and partners instantly. Combining these two trends – AI, Virtual Reality, and Robotics – opens new possibilities for how they are applied in the near future. When combined, IoT, VR & Robotics will take human experience into an entirely new dimension. Here are three promising use cases:
Retail industry: In retailing, brands could leverage interactive VR to show their products before customers, giving the impression to be closer to the actual product experience. Customers may feel more comfortable purchasing something they cannot physically touch yet. Moreover, this will help store staffs to maintain a proper working environment because customers won't disturb them.
Manufacturing Industry: Weaving together a 3D model of the plant workspace, sensors, workers' location, and equipment condition, factories can generate real-time alerts when required maintenance. By taking advantage of virtual reality headsets, manufacturers can enhance safety awareness by providing workers with visual instructions directly at the site. If required, they can then communicate directly to operators and ensure timely responses to situations.
Care industries: As healthcare becomes more technologically advanced, care providers will rely increasingly on patient monitoring systems, especially wearable technology. With advances in cloud computing, these devices will have greater connectivity allowing patients to get remote assistance whenever needed. Medical professionals will have easy access to data captured on these devices and view them through VR headsets. Imagine the benefits of offering continuous mental health services while away from the hospital.
11. Augmented Intelligence: Augmented Intelligence makes machines think like humans by connecting them to information and knowledge we already have stored somewhere inside our brains. It works by incorporating artificial intelligence capabilities into mobile applications that run on smartphones, tablets, or PCs. The integration between hardware and software allows the machine to process digital data into useful information. This includes speech recognition, natural language translation, handwriting recognition, face recognition, and the ability to interact naturally with users. More importantly, augmented Intelligence gives the machine the capability to learn and adapt better over time.
FITA Academy RPA Training Institute in Chennai is the best training institute for learning robotic process automation. The trainers are experienced professionals and provide practical knowledge to the students. The course modules are designed in a way that helps students to get hands-on experience on RPA tools. After completing the course, students can easily work on different automation projects.
Related Blog
Benefits of Robotic Process Automation, Role of RPA in the Education Sector, How Much Does An RPA Developer Earn?, What Is The Future Of RPA Developers?, How is Robotic Process Automation (RPA) used in Banking Industry?