Course Highlights and Why RPA Training in Bangalore at FITA Academy?
The RPA Course modules in Bangalore at FITA Academy are compiled in adherence to global standards of the Automation industry.
The RPA Coursewares are compiled by Expert professional who has more than 10+ years of Experience in the Robotic Process Automation field.
The RPA Course in Bangalore explains learners from the Emergence and Evolution of RPA.
The Participants of the RPA Course will obtain a holistic understanding of the RPA Workflow right from scratch.
Demonstrable knowledge of the Popular RPA tools namely - Blue Prism, UiPath, and Automation Anywhere.
A distinct understanding of What Automation and What is an RPA.
Comprehensive knowledge of how to build different kinds of bots and how to deploy them in different areas.
Know-how to Perform and Control the different tasking using the RPA bots.
In-depth understanding of the Risks and Challenges involved while deploying the RPA bots.
The RPA Course in Bangalore at FITA Academy supports the learners in taking the Global Certification exam such as Blue Prism, Open Span, Automation Anywhere, and UiPath.
Upcoming Batches
| | | | |
| --- | --- | --- | --- |
| 05-10-2023 | Weekdays | Thursday (Monday - Friday) | |
| 07-10-2023 | Weekend | Saturday (Saturday - Sunday) | |
| 09-10-2023 | Weekdays | Monday (Monday - Friday) | |
| 14-10-2023 | Weekend | Saturday (Saturday - Sunday) | |

Classroom Training
Get trained by Industry Experts via Classroom Training at any of the FITA Academy branches near you
Why Wait? Jump Start your Career by taking the RPA Training in Bangalore!
Instructor-Led Live Online Training
Take-up Instructor-led Live Online Training. Get the Recorded Videos of each session.
Travelling is a Constraint? Jump Start your Career by taking the RPA Online Training!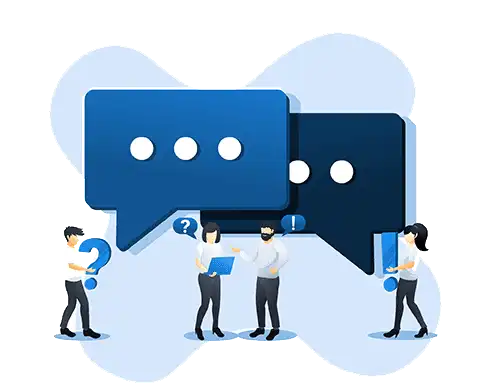 Have Queries? Talk to our Career Counselor
for more Guidance on picking the right Career for you!
Trainer Profile
The RPA Trainers in Bangalore at FITA Academy make the students proficient with the RPA technology by providing equal weightage on the practical and conceptual learning
The RPA Tutors in Bangalore at FITA Academy are highly experienced professionals who have worked on more than 25+ Robotics Process Automation Projects
The RPA Instructors at FITA Academy provides exhaustive training on popular RPA tools such as – Blue Prism, Automation Anywhere, and UiPath
The RPA Mentors in Bangalore at FITA Academy upskills the technical knowledge of the learners by training them immersively in the Citrix Automation and Virtual environment in real-time practices.
The RPA Trainers in Bangalore at FITA Academy provide equal individual focus to all the students of the RPA Course and guide them wherever needed
The RPA Tutors in Bangalore at FITA Academy supports the learners in the Interview Prep process and Portfolio building process
The RPA Instructors in Bangalore at FITA Academy assist and prepare the students to take the global certifications exams to enhance their career scope
Features
Real-Time Experts as Trainers
At FITA Academy, You will Learn from the Experts from industry who are Passionate in sharing their Knowledge with Learners. Get Personally Mentored by the Experts.
LIVE Project
Get an Opportunity to work in Real-time Projects that will give you a Deep Experience. Showcase your Project Experience & Increase your chance of getting Hired!
Certification
Get Certified by FITA Academy. Also, get Equipped to Clear Global Certifications. 72% FITA Academy Students appear for Global Certifications and 100% of them Clear it.
Affordable Fees
At FITA Academy, Course Fee is not only Affordable, but you have the option to pay it in Installments. Quality Training at an Affordable Price is our Motto.
Flexibility
At FITA Academy, you get Ultimate Flexibility. Classroom or Online Training? Early morning or Late evenings? Weekdays or Weekends? Regular Pace or Fast Track? - Pick whatever suits you the Best.
Placement Support
Tie-up & MOU with more than 1500+ Small & Medium Companies to Support you with Opportunities to Kick-Start & Step-up your Career.
RPA Certification Course in Bangalore
About RPA Certification Course in Bangalore at FITA Academy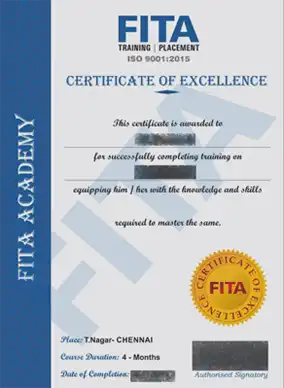 RPA Certification Course in Bangalore
The Participants of the RPA Course in Bangalore at FITA Academy are bestowed with a course completion certificate on the successful accomplishment of the RPA Course. This Certificate acts as authentic proof in accrediting your automation skills gained during the training. Mentioning this accomplishment on your resume aids in boosting your profile immensely among your peers and it opens the gateway for wider career opportunities. The RPA Training in Bangalore at FITA Academy is provided by Expert Robotica Automation Professionals who hold 10+ years of experience in this field RPA Training in Bangalore at FITA Academy equips the learners proficiently on the Robotic Process Process Automation and Tools that are used in it. By the end of the RPA Training in Bangalore at FITA Academy you will be trained efficiently on the Robotic Automation techniques and skills that are required for a Workspace environment under the coaching of Real-time RPA Developers.
The main reason for RPA is that people have realized the need for automation all over the industry. They are looking for a solution or platform to help them automate various tasks without any human intervention. They want software that would do the job like humans but with minimal cost. Robotic Process Automation was created as an answer to meet the above requirement. What it does? It automates data entry, customer service, sales, marketing & many more processes. Through this RPA Training in Marathahalli, we will get you ready to find a job in the field of robotics. A career in RPA can be very rewarding, and there are many benefits associated with it.
If you are looking for RPA Training in Bangalore, India, you should join today. We provide the best robotic process automation training in Bangalore with real-time project implementation experience. Our certified instructors provide the training who will guide you until your certification becomes successful. Also, we provide placement assistance after the completion of our course. So make yourself ready to learn about RPA and get placed in reputed companies. If you are interested in getting into the robotics field. Enroll in our RPA course in Bangalore today.
10 Benefits of RPA Certification Course in Bangalore at FITA Academy
1) Best Paying Technology Jobs- There are lots of opportunities available in this technology sector, from small businesses to big organizations. Many leading tech giants hire fresh graduates every year. There are lots of different careers available in the market. For example, you could work as a developer or product manager.
2) Get a Good Salary Package- So many opportunities are available in this technology field. With the increasing number of vacancies, there are high chances that you'll get a good salary package while working in these jobs.
3) Career Growth Opportunities- This technology is growing rapidly day by day. That means more career growth opportunities are coming up. You will be able to get promoted to higher leadership positions if you prove your skills by applying for these roles. Not only that, but this technology also allows you to explore different industries such as finance, healthcare, insurance, education, law, engineering, etc.
4) Better Job Satisfaction Level- Another benefit of taking up a robot process automation course in Bangalore is that you will enjoy a better job satisfaction level. As stated earlier, this is one of the most demanding fields when it comes to technology. Hence, if you have decided to make a career in this field, you must know the importance of hard work.
5) No More Human Error- Another major advantage of RPA is its ability to reduce human errors. It can perform repetitive actions quickly and accurately with almost no human interference. The other way round, it helps the employees to focus on their core business.
6) Reduce Operating Costs-  A company that uses a robotic process automation system will notice significant savings in operating costs. When compared to conventional methods, using a computerized workflow reduces the employee expenses considerably. Thus, it creates a huge economic impact for a firm. Getting this RPA training in bangalore will have you a edge over your competition when it comes to handling repetitive tasks efficiently and effectively.
7) Increase Business Efficiency- An automated system works fast and saves time. Hence, it improves the overall efficiency of a business. It takes less time to complete a task and ensure that nothing goes wrong in between. Since this type of technology eliminates human error, it increases productivity significantly.
8 ) Learn How to Use Robots- A lot of robots are designed specifically to assist a person for specific purposes. However, some machines are used to handle general-purpose activities. These robots allow people to use them to carry out multiple tasks efficiently and easily. That's why this is considered to be one of the biggest advantages of this kind of technology.
9) Easy to Understand- One of the reasons why students take up the RPA course in bangalore with certification is because they find it easy to understand. Some experts believe that even those individuals with little knowledge about computers can learn how to operate them within just a few hours. Hence, it is not difficult at all to master this kind of technology.
10) Enhance Skills- If you want to stay ahead of other candidates, then you need to enhance your skillset. Having the right skills sets is essential for getting through the tough competition and achieving success in any industry. So, why wait? Take today's RPA Training in Bangalore & boost your career by learning how to automate processes effectively.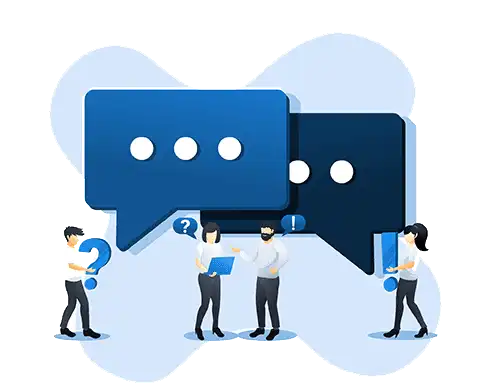 Have Queries? Talk to our Career Counselor
for more Guidance on picking the right Career for you!
Job Opportunities After Completing RPA Training in Bangalore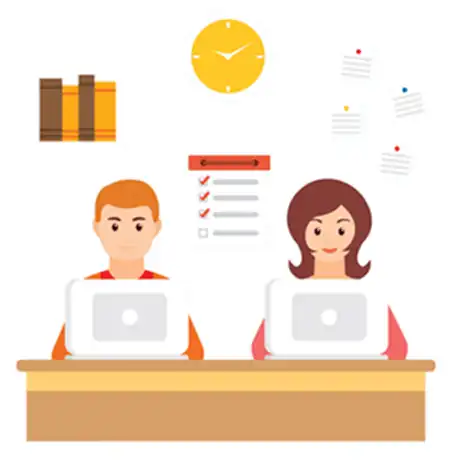 The Software & the IT domain seeks to advance to the next level with every passing second. One such advancement that has taken place in the IT Industry has just created quite a revolution in terms of workforce and usage and it is Robotic Process Automation. Businesses of a wider range are focusing on the automation and computing processes of the business activities that are handled by humans with the help of RPA technology. Numerous industries are leveraging the RPA technology for streamlining their business operations – Insurance, Banking Sector, Retail Sector, Energy & Utilities, Hi-tech & Telecoms, Manufacturing, and Healthcare sectors. According to the Report submitted by the Forrester estimates, it is stated that there will be around 4 million Robots that perform administrative and office work by 2021. 5Furthermore, based on the recent survey reports published by McKinsey & Company, it is anticipated the RPA would impact the economy with a significant surge of nearly $5.2 to $6.7 trillion by the end of 2025. The Forresters also predicted that the RPA bots will almost replace all the repetitive and mundane tasks that are performed by humans across different domains.
So, this is the perfect time for the aspirants who are planning to accelerate their career in the Robotics and Automation field. The common job profiles that are offered in the industries upon the completion of the RPA Course are RPA Developer, Process Designer, Solution Architect, Automation Process Associate, RPA Process Consultant, Business Process Analysts, and Production Manager. On average, an entry-level RPA Developer is paid around Rs. 3,70,000 to Rs. 4,80,000 yearly. The packages may differ according to the tools and knowledge you have obtained. The Robotic Process Automation Training in Bangalore at FITA Academy guides and assists the learners to obtain the in-demand technical and professional skill sets that are mandatory for an RPA Developer under the guidance of Real-time Automation Experts. The Best RPA Training in Bangalore makes the students proficient with all the important tools of the RPA process namely BluePrims, UiPath, and Automation Anywhere in-depth and helps them understand how these tools are applied and used in real-time.
After completing the RPA Course in Bangalore at FITA Academy, there are many opportunities available for you. Below mentioned are some of the popular job opportunities which you can opt after successfully completing the RPA Certification:
RPA Developer- A developer is responsible for creating an application or software solution that automates certain functions of a business. They also write scripts (code) that instruct a machine to execute the desired action. Developers design solutions to solve problems and make changes to existing systems. They work closely with IT professionals, businesses, and end-users in this role. They use programming languages like C, HTML, Java, etc.
RPA Solution Architect- This person has specialized knowledge about designing, maintaining, and troubleshooting automated programs. Usually, these professionals are involved in building a complex custom-designed solution that aims to automate different parts of a business. They have the deep technical expertise to identify areas where machines may be useful, but insufficient data exists to support manual operations. They ensure that every aspect of the program meets safety standards, performs according to specifications, and produces reliable results. You can also become a professional from our RPA training in Bangalore which will help you to achieve your goals.
Automation Process Associate – This position includes both physical and non-physical jobs. If someone takes on this role, they will learn how to perform repetitive tasks using automation tools. The main responsibility is to monitor equipment and maintain its performance while taking into consideration human error factors. The role requires working with the team members as well as supervising new hires. In addition, the individual needs to be able to troubleshoot issues when they occur. It is also important to note that this job is highly visible and can involve interaction with customers directly.
RPA Process Consultant – An RPA consultant knows the potential benefits arising from having an advanced technology like RPA in place within an organization. They help companies develop strategies and implement best practices based on their business requirements. They are involved in improving efficiency and productivity. There are two types of consultants – one is a process architect who ensures that the whole process has been planned thoroughly before starting it; the second type of consultant is the project manager. This person oversees all the activities related to implementation. Get upskilled for a consultant from our Best RPA training in Bangalore to make a successful career. Consultants will lead the team, ensuring that the work is efficient, effective, and aligned. All the things are being documented properly, and the required documentation is provided to the client. Sometimes, they are called automation architects, automation experts, or automation evangelists.
Business Analyst / Data Scientist – The primary purpose of this position is to explore business data using analytical tools. Their work involves analyzing data sets, preparing reports, presenting findings, and developing recommendations based on them. The role also entails helping organizations to extract and gain insights from data using appropriate analytical techniques and visualization tools. Some people call themselves as data scientists. As part of the role, they need to understand the concepts used by businesses, such as analytics, business intelligence, predictive modelling, and big data integration.
Student Testimonials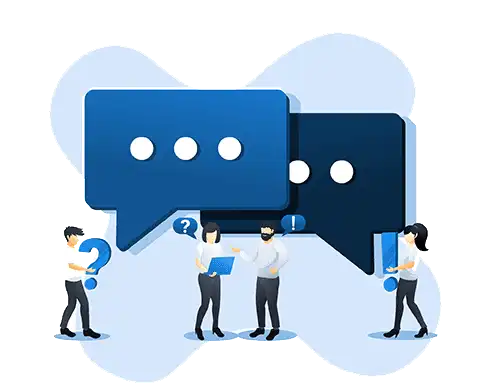 Have Queries? Talk to our Career Counselor
for more Guidance on picking the right Career for you!
Additional Information
RPA – Robotic Process Automation is also commonly known as Software Robotics that makes use of Automation technology to emulate the back-office tasks of the human workforce namely – Filling in Forms, Moving files, Verification processes, and Extracting data. Generally, the RPA needs the User Interface and APIs for interaction and to integrate mundane tasks that take place in Workspace. In this fast-paced world, organizations of a wider range are adopting the RPA tool for enormous reasons. We can also classify the reasons into two different aspects and they are the technical and business aspects.
Firstly, let us begin with the technical aspects, the Automation technology such as RPA is capable of accessing information via the legacy systems and integrate them efficiently with the other applications via the front-end integrations. It permits the Automation platform to behave just like the humans who perform their day-to-day tasks like logging in, moving the files, copy-pasting the details from one system to the other seamlessly. Also, the Robotic Process does not need a separate developer for configuring, just a drag-and-drop feature that is available in the User Interface makes it simpler for the functioning of the non-technical staff who is on the line(queue).
On deploying the RPA bots the businesses can gain better accuracy and enhanced performance as the bots are capable of working 24/7 the clock. Unlike a human who tends to get tired and does it affects the productivity of the work. Further, implementing the RPA processes into your workflow won't have any major disruption to the underlying system as these bots primarily function on the existing application in the presentation layer. So, this is easier for you to implement these bots in a place where there are no resources for building deep integrations and APIs.
On the Business aspect, you can see enhanced productivity of the processes and increased customer satisfaction. As the bots are capable of working round the clock, any queries that are put forth by the customers are resolved quickly. Also, the businesses will be able to comply with the time limits and achieve the set targets easily with the help of the RPA bots. The businesses can have a significant cost-reduction and see better profits. These are the factors that have ameliorated the adoption of the RPA technology among a scale of organizations.
Robotic Process Automation is here to stay, the faster the businesses begin to deploy it the faster they can survive the competitive-edge in the market. As the Robotic Process Automation technology is capable of enhancing the direct profitability aspect of the Businesses and in the meanwhile keep the factor such as accuracy and increased productivity across different organizations. Also, it is easier to train Software Robots and deploy them into the workforce to multiply the earning potential of the businesses.
The RPA Programming Course in Bangalore at FITA Academy guides the learners of this course proficiently on the RPA development process and its workflow in real-time practices. The RPA Trainers in Bangalore at FITA Academy incorporates the learners with the in-demand automation skillsets that are highly sought in the industry with certification.