Course Highlights and Why Should I Learn the CCNA Course in Chennai at FITA Academy?
Expertly designed CCNA course modules to satisfy the industry's global requirements for Certification as a Network Associate.
Our aim is to provide our students with industry-specific training that will help them to understand the environment of networking and how to configure it correctly.
Professional CCNA Trainers with more than a decade of experience as Network Engineers who are ready to help you succeed.
A comprehensive CCNA training program contains the essential concepts that will equip you with the ability to operate routers, switches, modems, and with TCP/IP as well as LAN and WAN.
At FITA Academy, we are offering interactive instructor-led CCNA training sessions to students in Chennai.
A regular recap session of the previous classes is provided on a regular basis so you can strengthen the skills that you have acquired.
With the help of Smart Classrooms with blended learning at FITA Academy, we offer CCNA Training in Chennai.
The course is designed to provide professional CCNA training at an affordable cost, with Certification after the course has been successfully completed.
With FITA Academy, you can have the flexibility of attending CCNA training in Chennai over the weekend, on weekdays, or in fast-track batches.
Upon successful completion of the training, FITA Academy offers 100% placement assistance to all eligible students.
We have tie-ups with more than 1500+ companies ranging from small to large-scale companies.
We have an active placement cell at FITA Academy that works with students to help them find their dream job once they are enrolled.
Upcoming Batches
| | | | |
| --- | --- | --- | --- |
| 23-09-2023 | Weekend | Saturday (Saturday - Sunday) | |
| 25-09-2023 | Weekdays | Monday (Monday - Friday) | |
| 28-09-2023 | Weekdays | Thursday (Monday - Friday) | |
| 30-09-2023 | Weekend | Saturday (Saturday - Sunday) | |

Classroom Training
Get trained by Industry Experts via Classroom Training at any of the FITA Academy branches near you
Why Wait? Jump Start your Career by taking the CCNA Course in Chennai!
Instructor-Led Live Online Training
Take-up Instructor-led Live Online Training. Get the Recorded Videos of each session.
Travelling is a Constraint? Jump Start your Career by taking the CCNA Course Online!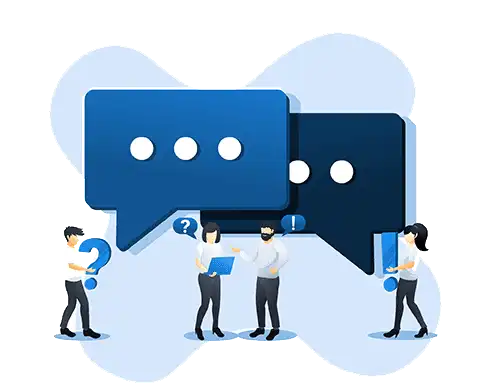 Have Queries? Talk to our Career Counselor
for more Guidance on picking the right Career for you! .
Trainer Profile
Trainers at FITA Academy provide students with the right blend of theoretical and practical knowledge of networking concepts and operations.

In FITA Academy, all of our CCNA instructors are industry-relevant professionals who train our students with the latest technologies.

It is a fact that our CCNA Trainers at FITA Academy are Cisco Certified Professionals with extensive knowledge of networking.

The Cisco Certification trainers at FITA Academy are real-time professionals, and they provide hands-on training.

In-depth training on the latest industry practices is provided by the trainers at FITA Academy.

Each student receives individualised attention and hands-on training from CCNA Trainers at FITA Academy.

Students receive valuable guidance from our CCNA Trainers on building a professional resume and handling interviews by participating in mock interview sessions.
Features
Real-Time Experts as Trainers
At FITA Academy, You will Learn from the Experts from industry who are Passionate in sharing their Knowledge with Learners. Get Personally Mentored by the Experts.
LIVE Project
Get an Opportunity to work in Real-time Projects that will give you a Deep Experience. Showcase your Project Experience & Increase your chance of getting Hired!
Certification
Get Certified by FITA Academy. Also, get Equipped to Clear Global Certifications. 72% FITA Academy Students appear for Global Certifications and 100% of them Clear it.
Affordable Fees
At FITA Academy, Course Fee is not only Affordable, but you have the option to pay it in Installments. Quality Training at an Affordable Price is our Motto.
Flexibility
At FITA Academy, you get Ultimate Flexibility. Classroom or Online Training? Early morning or Late evenings? Weekdays or Weekends? Regular Pace or Fast Track? - Pick whatever suits you the Best.
Placement Support
Tie-up & MOU with more than 1500+ Small & Medium Companies to Support you with Opportunities to Kick-Start & Step-up your Career.
CCNA Certification Course in Chennai
About CCNA Certification Course in Chennai
at FITA Academy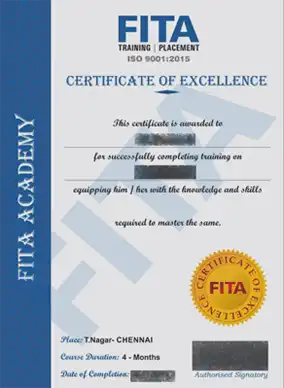 CCNA Certification Course in Chennai
This CCNA Course Certification can be considered one of the professional credentials demonstrating an understanding of CCNA concepts and their applications. Through real-time experience provided at the end of the course, this Certification verifies that the candidate has acquired the necessary skills for working as a Network Engineer. Your resume will be prioritized at the time of the interview, as well as open the door to a wide range of career opportunities if you acquire this certificate.
Under the guidance of our Real-time professionals, the course on CCNA Certification in Chennai at FITA Academy equips everyone with the skills that are necessary to become a professional Networking professional in today's world. With FITA Academy, you will find CCNA Training in Chennai that is provided by professionals who have more than 8+ years of experience in the network platform. Through our CCNA trainer, you will be able to upgrade your knowledge in order to clear Cisco's CCNA global certification exam. You will also be able to broaden your career horizons in the networking field.
Benefits of CCNA Certification training in Chennai at FITA Academy
Career growth- The CCNA certification makes you eligible for many job openings in the IT industry. There are many companies looking out for candidates with these certifications.
Salary hike- The salary offered to those who hold this Certification is much higher compared to others.
Job security- Having such a certification shows that you have the ability to take up jobs that are highly technical in nature. It proves that you are capable of handling complex technology systems. Hence, it gives you the assurance that you will not face any issues while getting employed.
Better communication skills- A certified network engineer is usually aware about all aspects related to networks. They know how to troubleshoot problems, and they make sure that there is no downtime or disruption of services. As a result, they develop good communication skills which help them effectively communicate with other people.
Technical competence- Network engineers are very knowledgeable when it comes to networking. They understand the functions of routers and switches. Moreover, they know how to configure various devices and set them up according to requirements.
High demand- According to recent research, the number of job openings in the networking sector is high. Therefore, having this Certification gives you an edge over others.
Increased professional value- When your employer finds out that you hold the CCNA certification, he/she will automatically think that you have better abilities compared to others. As a result, your credibility increases and you gain respect from peers.
Flexibility- If you want to switch careers, then this Certification is ideal for you since it helps you do so easily. For instance, if you get bored with certain work, you just need to change your field and start again.
Ability to manage large networks- A certified network engineer knows how to handle networks that are bigger than yours. He/she is familiar with different types of protocols used in different devices connected to the network.
Job satisfaction- One of the main reasons why most people opt to get a CCNA certification is because it provides them with immense job satisfaction.
FITA Academy offers CCNA Certification Courses in Chennai as per the needs of students. We have trained thousands of individuals till date. Our trainers keep themselves updated with all the latest technologies and train students accordingly. So, before enrolling yourself into one of our courses, please check our training modules and curriculum.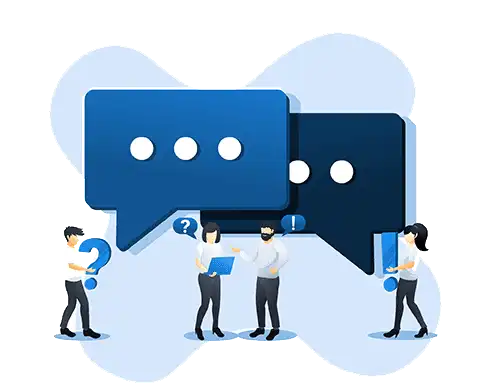 Have Queries? Talk to our Career Counselor
for more Guidance on picking the right Career for you! .
Job Opportunities After Completing CCNA Course in Chennai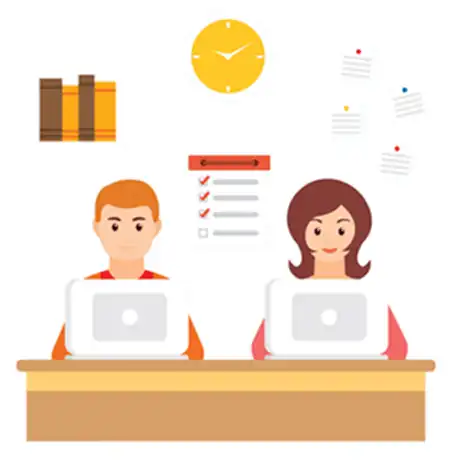 Networking is one of the booming careers in the IT industry. Anyone who opts for this career path can explore the path of wider career opportunities along with a secure future. Because more and more businesses are transforming themselves into digital platforms, they need a proper network that will enable them to function efficiently without any interruption. So, to have a network and security system that is completely protected, they require networking professionals who have in-depth knowledge of the networking systems and protocols.
This mandated the growth of recruiting networking professionals in organisations. One can assuredly say that this industry will continue to grow despite any changes in the IT industry. Inasmuch as no other technology can function without proper networks and connection systems, we could say this is the foundation for all technologies to function efficiently.
Some of the popular companies that hire CCNA Certified professionals are Cisco Systems, Bharti Airtel, HCL Technologies, CSS Corporations, AT&T Communications, TCS, Reliance Communications, Jio Communications, Vodafone, Orient Technologies, Dimension Data, Tech Mahindra, Erricson, Wipro, IBM, Cognizant, Infosys, Red hat and much more. The common job titles that are offered in these companies are 
Network Engineer

Network Administrator

Network Security Support Engineer

Network Analyst

Network Solutions Architect

Network Technician

Network Security Support Engineer

VoIP Engineers
On average, in India, a networking professional earns around Rs. 3,50,000 to Rs. 4,50,000 per annum. Network Engineers with 3-5 years of experience can earn around Rs. 4,70,000 to Rs. 5,30,000 per annum. A network professional can earn around $97,859 a year globally.
The salary package may vary according to the experience gained and certification role you have completed. CCNA Training in Chennai at FITA Academy imparts the necessary professional skill sets that are required for a professional networking engineer under the guidance of real-time professionals.
Also Read Important Networking Interview Questions and Answers.
Employers are always looking for talented individuals who can fill various jobs in their company. After taking this CCNA training, you will be able to learn about the common job descriptions that are offered by different companies. The role of a CCNA-certified professional is to help organisations solve their problems by providing expert expertise and knowledge. A CCNA certification can open many doors for a professional when they decide to move up the ladder in their company. Here are some of the common job descriptions with their roles and responsibilities you will get after completing your CCNA course in Chennai at FITA Academy.
Network Engineer
Network engineers are responsible for designing, installing, maintaining and operating computer networks. Their responsibilities include configuring computers, setting up equipment, providing technical support, and planning future upgrades. In addition, they may be involved in creating new systems and establishing standards for information technology (IT).
They also ensure that system security is maintained by monitoring activity on the network and responding to any threats. This includes identifying unauthorised access attempts and reporting suspicious activities to IT administrators or law enforcement agencies.
They must be able to install, configure, maintain and troubleshoot hardware and software related to networking. It requires knowledge about TCP/IP protocol suite, IP addressing, subnetting, routing, switching and other similar topics.
It also involves understanding of OSI layers, packet-switching techniques, firewall configurations and VPN connections.
The scope of their duties can vary from small home networks to large corporate networks. They may work for ISPs or telecommunications providers, internet service providers (ISPs), web hosting services, cable television operators, wireless carriers, government organisations, educational institutions, businesses and many others. 
A network engineer with knowledge of networking technologies is an essential asset in any company. In order to become a successful network engineer, it is important to have an understanding of TCP/IP, routing, and security. When you complete our training with CCNA Institute In Chennai, you would be able to become network engineers who are in a better position to work in companies. Among the diverse responsibilities they have, a few of which are listed below.
Roles and Responsibilities of Network Engineer
Installation and configuration of network devices such as routers, switches, firewalls, servers, etc.

Troubleshooting network problems such as slow Internet connection, dropped calls, intermittent connectivity, etc.

Monitoring network traffic for suspicious activity and reporting it to appropriate authorities.

Identifying and resolving security issues such as viruses, spyware, malware, phishing attacks, spamming, hacking, denial of service attacks, etc.

Ensuring compliance with local, state and federal laws regarding privacy and data protection.

Maintaining network infrastructure, including physical security, power supply, cooling, ventilation, humidity control, etc.

Providing customer support via phone, email, chat, social media, etc.

Performing routine maintenance tasks such as cleaning, repairing, upgrading, replacing, testing, etc.

Upgrading and modifying existing network infrastructure.

Planning and implementing network expansion projects.
There are many different types of networks and engineer roles that a network professional could be offered in an organisation. After completing our CCNA course in Chennai, you will be ready to take on this responsibility as a network engineer. The skills and responsibilities offered by a network engineer are important for any company. A good network engineer would be able to work independently and be able to develop and manage a network because networks are a vital part of any organisation, providing the links between different parts of the business.
Network Administrator
A network administrator is a person who manages the day-to-day operations of an organisation's network. He or she has overall responsibility for the network infrastructure and its operation. The role of a network administrator varies depending on the size of the company, but generally includes overseeing all aspects of the network.
Network administrators typically have a background in computer science, engineering, or another field that allows them to understand how computers function and communicate. They are responsible for ensuring that the network runs smoothly and efficiently, and they often oversee the development of new technologies.
Network administrators are usually employed by companies that provide information technology services, which include computer systems design, installation, repair, and maintenance. They are someone who plays an important role in a company by maintaining and managing the network infrastructure. In order to become a successful network administrator, it is necessary to have CCNA Training in Chennai to obtain the necessary knowledge and skills for a successful career as a network administrator. Network administrators have a variety of responsibilities, some of which are listed below.
Roles and Responsibilities of Network Administrator 
Manage network infrastructure – This involves planning, designing, installing, configuring, maintaining, and troubleshooting the network. It also consists in monitoring the security of the network.
Maintain network documentation – This means keeping track of all changes made to the network, including any updates, upgrades, and changes to hardware and software.
Implement network policies – These are guidelines set up by management about what should be done when working on the network. Policies may include things like not using certain types of equipment or staying within specific bandwidth limits.
Monitor network performance – This involves checking if there are problems with the network, such as slow speeds or dropped connections. If something does go wrong, the network administrator will make sure the problem is fixed quickly.
Ensure network availability – This means making sure that the network always works and is available at all times.
Provide technical support – This involves answering questions from users and helping them fix their own issues.
Troubleshoot network problems – This means finding out why a particular issue occurred and fixing it so it doesn't happen again.
Create and maintain network maps – This involves creating diagrams showing where each device is located and where the devices connect to one another.
Make decisions about network configuration – This involves deciding whether to change settings or add features to the network, based on what's best for the business.
Oversee network security – This involves protecting the network against unauthorised access and preventing hackers from accessing sensitive data.
Conduct audits – This involves reviewing the work performed by other people in order to ensure that everything is being done correctly.
Plan future network improvements – This involves determining what needs to be changed in the network in order to keep it running well.
Keep records of network activities – This involves documenting every activity related to the network, including user accounts, passwords, and IP addresses.
Perform routine maintenance – This includes changing light bulbs, cleaning keyboards, replacing power supplies, and performing other basic tasks that need to be done regularly.
This course will teach you the ins and outs of network administration, which will give you the skills and knowledge that you need to take on various roles in your company. By completing this course at the best CCNA Training Institute In Chennai, you will be able to handle any network issue that comes up,whether it's a new connection or an old one.
Network Security Support Engineer 
Network Security Support Engineer (NSS) is responsible for providing technical expertise in areas of computer networking and telecommunications. NSS engineers provide expert advice and assistance to help solve problems and resolve customer concerns regarding the operation of networks and telecommunication systems. They assist customers in implementing new technologies, resolving existing problems, and improving overall system reliability. You must also be able to understand the complex networking protocols and technologies involved in networked systems. After completing your CCNA course in Chennai at FITA Academy, you will have the knowledge and skills needed to become a network security support engineer. The following are a few of the many roles and responsibilities that are involved.
Roles and Responsibilities of Network Security Support Engineer
Analyse and troubleshoot network infrastructure components, including routers, switches, firewalls, hubs, servers, and more
Answer network-related questions and offer suggestions for how they might be resolved.

Resolve network equipment and software errors, including hardware failures and installation and operating errors.

Recommend appropriate solutions to meet business requirements and enhance operational efficiency.

Maintain network documentation and reports to monitor the health of the entire network.

Identify potential threats to the network and recommend measures to prevent them from occurring.

Ensure compliance with organisational policies and procedures.

Participate in the design and implementation of secure network architectures.

Understand the impact of network changes on operations and implement those changes appropriately.

Help plan for upgrading and maintaining a robust IT environment.
Network Security Support Engineer (NSSE) is an essential role in any company. In order to fill this role effectively, it is important to have a strong understanding of networking security concepts and technologies. This CCNA training in Chennai can help you fulfil this need to a high standard. You will also get hands-on experience with various networking security technologies and procedures, which can help you in the long run when dealing with real-world scenarios.
Student Testimonials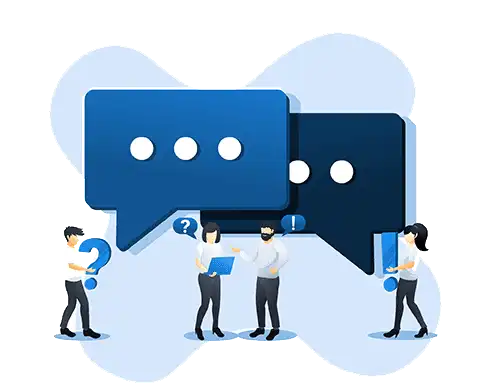 Have Queries? Talk to our Career Counselor
for more Guidance on picking the right Career for you! .
Additional Information
CCNA Certification is one of the most evergreen IT certifications in the hardware and networking fields around the world. More than a million certified CCNA professionals are in the market and working in the hardware and networking fields. The most important job of a certified networking professional is to install and configure networking infrastructure to keep pace with ever-changing business requirements. Students who take the CCNA Course in Chennai at FITA Academy will learn how to set up, run, configure, and test an IPv4 and IPv6 network. This includes setting up a LAN switch, configuring an IP router, connecting to a WAN, and recognising basic security threats in the network.
CCNA (Cisco Certified Network Associate) is the entry-level Certification offered by Cisco. This certificate demonstrates that a professional has the skill to understand, install, configure, operate, and troubleshoot network routers and switches. It also includes testing and setting up network connections between remote sites via WAN.
Cisco CCNA Certification is expected by most employers if you are working in the network industry. Now, networks are evolving into more complex environments where advanced devices, systems, and Cisco technologies are used to streamline and safeguard the hardware and networking infrastructure. As a leading CCNA Training Center in Chennai, FITA Academy's Cisco training will assist you to sharpen your skills in hardware and networking concepts. Individuals can benefit from our CCNA Training by receiving professional training on installing, configuring, and maintaining Cisco device-based networks in order to increase productivity, reduce network errors, and improve technical skills. Improve the speed and quality of the networking components and get the expertise required to build an effective infrastructure through optimal network utilisation.
Why Attend CCNA Course in Chennai At FITA Academy?
Get practical training from Cisco-certified experts with extensive knowledge of Cisco products and other popular networks, including Cloud computing.
In-depth Course Curriculum aligned with CCNA Certification.
FITA Academy students have a record of a 100% success rate on the CCNA Certification Exam.
Complete Guidance to Clear CCNA Certification with High Scores
Learn to manage Cisco networks and technologies through practical lab sessions.
100% placement support on completing the Networking course.
It has also helped many professionals to build their careers in networking.
Fewer batches to provide attention to every student.
Learn CCNA Training in Chennai from Velachery, T Nagar, Anna Nagar, Tambaram, or Thoraipakkam OMR.
Who Should Attend The Cisco CCNA Training in Chennai At FITA Academy?
Anyone who is looking to start their career in the networking industry can go through the Networking Course in Chennai at FITA Academy. If you are already working in the networking industry, then the CCNA Training Institute in Chennai at FITA Academy will significantly benefit you in clearing the CCNA Certification and give you the expert knowledge that is required to excel in your profession.
What Is The Prerequisite For Taking The CCNA Course in Chennai at FITA Academy?
There is no prerequisite for taking up the CCNA Training in Chennai at FITA Academy. However, a fundamental knowledge of computers and networks would be an added advantage. Our highly experienced trainers start the session with the basics of networking, and as the classes progress, they dive deep into advanced networking concepts supported by practical sessions.
Key Objectives Of CCNA Course In Chennai at FITA Academy
After completing the CCNA Training In Chennai, the participants will be able to,
Build and troubleshoot professional-grade Cisco Networks
Understand the operations of IPv6
Troubleshoot IPv6 network connectivity
Implement basic security features
Work comfortably in Switches
Configure, Operate and Troubleshoot Routers
Configure Ethernet
Manage LAN & WAN
Why CCNA Certification In Chennai?
Cisco certification in Chennai is a process that creates more benefits for employers and employees in the IT industry. Many candidates have faced positive changes in their career graphs after acquiring the CCNA Certification in Chennai. This certification process helps them achieve some real benefits and valuable skills. There are numerous benefits wherein IT professionals have felt the necessity of having a CCNA certificate – even after having more years of experience in the IT field. So candidates join the FITA Academy for Cisco Certification Courses in Chennai.
Reasons Why You Should Get CISCO CCNA Routing And Switching Certification?
Getting a CCNA Routing and Switching Certification has a lot of advantages:
Cisco CCNA R&S certification validates your ability to design, implement, operate, troubleshoot, and maintain network infrastructure devices.
It's one of the most popular certifications among employers because it shows that you possess strong technical skills.
This Certification helps you enter the job market faster.
Certification From CISCO Itself
The majority of the network and internet traffic in the world runs on Cisco networks, and getting certified directly by Cisco certainly adds a great reputation to your profile. When you get certified in CCNA Routing and Switching, you are directly certified and recognised for your skills by Cisco.
Foundation For All Networking Careers
Whether you are starting your career as a basic Network Engineer or you would like to move into an advanced network-based industry like the Internet of Things, the Cisco CCNA Routing and Switching Certification provides you with the knowledge and expertise to succeed in networking, no matter how rapidly the technologies evolve.
Better Career Prospects
Let us shed light on the topic of career options and understand the wide usage of networking professionals in the job industry. Networking professionals are grouped as associate level, professional level, and expert level. The differentiation in knowledge is termed and tagged as the CCNA, CCNP, and CCIE by Cisco. The legendary technologies are explored further and take on a new form to serve the technological world. According to one survey report on high-paying jobs, professionals with Cisco Certifications are well-paid in the networking field.
With a Cisco Certification, you have limitless job opportunities. Though the CCNA Routing and Switching Certification is the entry-level Certification, you can progress either through Professional and Expert level certifications, or you can take up Cloud, Collaboration, Data Centre, Network Programmability, Wireless, and Security Related Certifications to progress further in your career.
Enhance your networking knowledge, which improves the awareness of your employer's profile. Holding the CCNA Course Certification proves your ability to operate, install, and troubleshoot medium-sized network switches and routers. It has more job aspects than the salary you expect in the industry. Learn about the CCNA Course in Chennai, which is a strong foundation for high-level networking professionals. It is sorted as organisations stick to networking, which is in high demand in the tech industry.
Network system engineer, Network administrator, field services network engineer, Network Engineer, and Network Support Engineer are the different job roles of networking professionals. The interviewers will probably trip up the candidates with tricky questions to check whether they are eligible to face the challenges in the job role. So, join the CCNA course in Chennai at FITA Academy and equip yourself for the questions that are topped with practical knowledge.
The networking professional's job model is to handle the network, whereas the cloud engineer's job is more concerned with the network as well as data access from anywhere. The cloud is operating on a 24X7 basis, and obviously, networking professionals are on-demand to handle the big cloud networks like AWS, Azure, Salesforce, and VMware, etc. The career options open to the CCNA candidates are that they can lead up to the expert level and then switch over to the relevant cloud architecture. There are so many types of courses available for CCNA professionals on the cloud platform. Depending upon the interest and the nature of networking skills, one chooses the course to grow in their career. CCNA Training in Chennai is designed for beginners and those who are passionate about networking functions.
Transformation For Digital Era
Technology changes rapidly, and businesses are rapidly embracing digitisation. Manual network-based activities are taken over by software-controlled networks with high dependencies on virtualisation, automation, analytics, and cloud service management. IT Network professionals who want to advance their careers with advanced certifications such as Cisco Digital Network Architecture must first obtain a foundation level certification such as the Cisco CCNA Routing and Switching Certification.
Certification To Keep Yourself Up-To-Date With All Technological Changes
The Cisco research team relentlessly researches and monitors the myriad developments in technology and adapts to the radical changes in the curriculum and Certification. Cisco's recent revision to the Certification has incorporated an understanding of quality of service (QoS) elements and their applicability, management of firewalls and wireless controllers and access points, along with an emphasis on IPv6 and basic network security. We are the best CCNA Training Institute In Chennai and aim to provide the world's best IT professionals with the right qualifications so that they can handle the challenges and opportunities of the IT sector.
Standout From The Crowd
For identifying the candidates, many HRs use search terms like "Cisco CCNA Routing and Switching Certification" in job portals. A recent survey conducted by IT Managers in the top 200 companies revealed that Cisco Certifications are valued above all the other well-known certifications. Pursuing and clearing a Cisco certification proves a point that you want to excel in your career—which is an initiative all managers like.
The top companies using Cisco products must employ a CCNA candidate to get discounts on the purchase of the software. This is supposedly the golden rule of the Cisco Company. The companies who want to reduce the cost and use the manpower efficiently will definitely go for the certified candidates.
The CCNA candidate's job entails not only routine network activities but also attempting to resolve network issues. Handling problems independently without the help of others is the work culture in corporate companies, which is where the CCNA Course in Chennai at FITA Academy is conducted by industry experts.
In the software industry, developers are needed to create the software, testers are needed to test the software, but networking professionals are needed to maintain the software and troubleshoot the issues in the networks. So, in the business scenario, administrators are widely needed in terms of numbers in the different phases of the business.
Increase In Salary
Having a Cisco CCNA Routing and Switching Certification helps you get a higher salary than your peers. Surveys reveal that candidates who have Cisco certifications with them get about 9–10% higher salaries than their peers without Cisco certifications.
Join the CCNA Training in Chennai at FITA Academy to hold a high position in a reputed company with intense knowledge and constant support from the experts. "Knowledge is like an ocean" so start to learn and accumulate practical skills.
CCNA Industry Updates
Networking has a new trend called SD-WAN, which stands for Software-defined WAN. This is applied to the WAN connections in order to connect enterprise networks inclusive of various branches with data centres that are spread over a large geographic area. FITA Academy is among the top institutes for CCNA Training in Chennai.
SD-WAN is becoming more popular than WAN because it doesn't need any special hardware to control the networks. Instead, everything is stored in the cloud.
SD-WAN, which was an emerging technology in the year 2017, has now become a well-known technology. It is reported that the revenue generated by SD-WAN may hit $2.3 billion by the end of this year. According to the research done by IDC, it is estimated to fetch around $8 billion in the coming years.
SD-WAN is the greatest evolution in the IT sector with respect to security in the networks. Its use in the financial sector is rapidly increasing. Capital One Bank, one of the top 10 banks in the US, is the best example of this. They use SD-WAN to make sure their customers always have service, which makes the whole network secure.
The next big thing in SD-WAN is considering its usage in mobile backup. It aids the cellular provider companies in data pooling and backup for broadband connections during a failure.
These days, the leading companies opt for software-based technologies rather than technology that requires installation and maintenance of hardware, which is more cost-efficient and less complex. Thus, there are a lot of opportunities for students to choose this CCNA Training Institute In Chennai.
What Are The New Topics With The New Version Of CCNA R And S V3?
The term network has different perceptions in the recent past, and the cloud technology demand for the advancement in networking, which resulted in the release of the CCNA R and S V3. The career opportunity for the CCNA engineers can be networking engineer, network support engineer, system engineer, and network administrator. To enter into these professions, there is a demand for learning the latest trends in the industry. Let us dive deep into the topic about the new topics added to the CCNA R and S V3. Virtualisation, analysis, and automation are the three topics in CCNA. CCNA Training in Chennai at FITA Academy will help the learners gain knowledge and know about the different certifications suitable for them.
Virtualisation deals with the decoupling process of the hardware and software. This is done to use any platform to run the services and to use the network for third-party applications. Automation and abstraction are used to simplify the network with the controllers. This aids in reducing the risk and improving the service. The analytics also comes as a part of the preparation as it is highly needed to get the insights into the users, devices, applications and threats. The Cloud is the broad partner platform which provides the services at scale and support. The CCNA Course in Chennai is the best course for beginners to learn the basics, and it is helpful for programming jobs and also to get the basic knowledge.
Influence Of New Version Of CCNA For The Digital Age
As the business policies are dominating the network space the control over the network is essential. SDN programmers will aid in the separation of the data plane and the control plane.
The connectivity among the devices like mobile workers and the enterprise devices demands the VPN technologies. CCNA Training Institute in Chennai will train the candidates to understand the networking concepts and prepare them for the digital age.
The focus of the recent version is also with the IPV6 as it is used for the configuration, IOT systems, IPV6 routing protocols, and knowledge.
To achieve the targets in the business the concepts of QOS are essential. It enhances the critical traffic to the network.
Which CCIE Certification Is Suitable For Different Job Roles?
The IT industry has demand for CCIE with high numbers like 3, 00,000 but the availability is 35,000. The wide range of job roles for CCNA R and S certification are Network Engineer, network administrator, IT manager, principal network architect, network specialist, and senior network engineer. For the CCIE security certification the demand is actually 2,00,000, whereas the availability is 6,000. The wide range of job profiles in which the CCIE security candidates work are Network Engineer, Network security administration, network administration and network security specialist. This CCNA course in Chennai will help you make the career switch from a traditional IT career to a networking career with ease.
The desired candidate for the CCNA wireless job should have the global enterprise design, configuration, integration, and implementation of wireless environments. CCIE data centre professionals will take care of the design, planning, management and implementation of the infrastructure of the data centre. These engineers will take care of the SAN and LAN connectivity. CCIE service providers will take care of the architecture of the network, positioning and delivering the networking products. Thus depending upon the skills and the job description one should choose the networking course. Join the best training institute like FITA Academy to gain comprehensive knowledge in the technology. As one of the best CCNA Training Institutes in Chennai, FITA Academy can assist you with your CCNA training in a variety of ways.
CCNA Tutorial
When looking for a career in computer networking, it is important to have a strong understanding of the concepts behind the system. For those who are interested in taking this Certification, we are the best CCNA Training Institute In Chennai offering this course that is perfect for those looking to fill in some of the gaps between their current knowledge and the CCNA certification. This CCNA tutorial can help you get the knowledge and skills necessary for a successful career.
What do you infer from CCNA?
CCNA has always been a popular course among Software engineers who are not interested in neither developing any software nor testing it. There is a wide range of career options available in it such as entry-level, network administrators, support engineers, along with network specialists.
CCNA certification will be covering overall concepts under networking, which in turn aids the students to get updated knowledge in the prevailing networking technologies.
As of now over 2 million certificates for CCNA professionals have been awarded from the date of its launch in the year 1998. CCNA Training in Chennai will be of great use for you.
Below are the basic topics that are covered under CCNA certification include:
Available Open System Interconnection (OSI) models
Internet Protocol (IP) address
WLAN, MLAN and VLAN
Troubleshooting of WLAN
Troubleshooting in VLAN
Routers and routing protocols
IP Routing
Network security and management
ND Security
Why is it necessary to get CCNA Certification?
For every technology learned by students on their own, a company's demand for a valid certificate as proof to believe that they are well versed with all the concepts concerned with the specific course. If you join FITA Academy you are going to learn everything you need to know about the CCNA Course in Chennai and what it entails.
As this is the validation for the person's capability in operation along with configuration and troubleshooting of the various networks.
It makes the student understand direct network generation.
Students acquire knowledge on the construction of network addresses.
It communicates on the various routing protocols for establishing the connection among networks.
Explains the connection establishment with various remote networks.
The certified candidates will be able to install along with the various configuration and operations over both LAN along with WAN networks.
It is also considered as an essential certificate for various other Cisco certifications such as CCNA Voice, CCNA Security and CCNA wireless.
Internet LAN
This contains a network, which is to be interconnected with other computers within the available area and is widely made use in office, laboratory and also in residence, which includes LAN, WLAN, WAN, and many others.
What do you mean by network?
Network is nothing but independent devices which are linked in order to share the resources along with an exchange of files. For instance, computers that are present on a network can be linked with the help of satellites, cables or even IR light beams. FITA Academy is well known for CCNA Training in Chennai to impart proper knowledge of network administration.
The types of network present are:
Internetworking devices that are deployed in a network
As part of the internetworking process, certain devices are necessary in order to connect to the internet, which include the following:
Hubs: It aids in extending the length of any cabling system in a network by just amplifying a signal followed by re-sending the signal that are in common multiport repeaters that are not related to data. The hub establishes connection between workstations followed by sending a signal to the workstations that are connected.
NIC: It stands for Network Interface Card, which is nothing but a printed circuit board that is installed in various workstations. This works on the physical layer but is also considered in the data link layer. It helps in controlling the data transmission over the wire.
Bridges: It is difficult to handle as the network keeps on widening. Thus, it is necessary to break down them into tinier LANs, which aids in monitoring the packets along with reducing the traffic. This also maintains a track of MAC addresses.
Switches: Switches were designed to replace the bridges and are embellished for connecting multiple networks because of its swiftness. They are responsible for the transmission of information on independent networks.
Routers: Router's employed for directing data in the cost-effective route to destination, which operate at the third layer in order to communicate with the help of IP address instead of MAC address. They are capable of connecting different types of network like Ethernet, Token ring and FDDI.
Brouters: They are nothing but a blend of bridge and routers and work as filters, which allows required data into the local network along with redirecting the unidentified data to others.
MODEMs: This device enables the conversion of digital signals to analog signals through phone lines.
You will be able to benefit from the expertise of industry professionals by enrolling in the CCNA course in Chennai offered by FITA Academy.
TCP/IP layers
Transmission control protocol/Internet Protocol decides on the establishment of connection of computers with the internet. In this TCP breaks down the data into small bundles whereas Internet Protocol addresses send along with receiving the bundles of data on the Internet.
TCP/Internet Protocol Internet layer
The overall communication over the Internet happens with the help of this protocol in small bundles. This layer consists of two activities:
Transmission of data to layers present in Network Interface.
Routing of data to appropriate destinations.
The important protocols that are present in the transport layer are Transmission Control Protocol and User Datagram Protocol. Moreover, it is the reason for sequencing, along with acknowledgment of the already sent packet. These are also accountable for the process of recovery of data packets that are lost during the process of transmission.
Network Segmentation
This involves the splitting up of networks into various smaller networks, which improves the rate of the Internet. This can be accomplished by the following ways:
It is implemented by Demilitarised zone and gateway amidst various security requirements.
It can also be implemented by using domain isolation and server by deploying IP security.
By the implementation of storage-based filtering along with segmentation by LUN.
Why is Network Segmentation Essential
Boost up Security- In order to protect against malicious cyber-attack, which can compromise the network usability. Moreover, for the detection and response to unknown intrusion prevailing in the specific network.
Isolation of the network issues- It provides a faster pace in order to isolate the compromised device.
Reduction in congestion- By fragmenting the LAN, count of hosts present in every network can be minimised to a large extent.
Extension of network– Addition of routers is done in order to broaden the network.
Segmentation in VLAN
This enables the administrator to fragment the overall network. Moreover, this segmentation is done after considering several factors like function, project team, or even application. A cluster of various devices that are related in VLAN serve on their network that is independent, even though they claim a typical infrastructure with the other VLANs that are used for data-link whereas the subnet is deployed for Network or IP layer.
Subnetting
This process is to be considered as a base for hardware that is concerned about the address. Hence, it is different from VLAN as they are based on software. Moreover, the subnet is nothing but a cluster of Internet Protocol addresses. Points to be remembered during network segmentation are:
Appropriate authentication of users in order to access network segments in a secured manner.
ACL should be configured in an appropriate way.
Overall audit logs are accessed.
Regular checking of devices, applications and packets should be done in order to make sure there is nothing, which interferes with security of the network.
There must always be a watch, always keeping an eye on outgoing and incoming traffic.
Packet delivery process
The process of packet delivery can be done in two different ways:
Packet bound for remote system on some other network.
Packet destined for the system on the very same network.
Switch or MAC address can be deployed for the exchange of data when both sending and receiving devices are on the same network.
CCNA Interview Questions and Answers
The devices and the internet are used to complete the simple business processes and complex business functions. Coding is used to communicate with the devices with the required logic for the functions whereas the network is used to connect the devices before the communication. Front end of the application deals with the data interaction, content and design, whereas the back end of the application deals with the server, database storage and the application functions. When dealing with the back end the knowledge about the programming language, network connection, and database system are the essential parts. Coding, networking, database management and data analysis are all inter-related terms in the big arena of the software industry.
So, networking is part of coding also and programmers need to know about the networking basics. Hence the knowledge of the network and the support of technology are needed in our day to day activities. Here we provide the basic level and advance level interview questions for the CCNA students to win over in the race of the interviews by the employers. You will be able to handle the complex and challenging tasks when undertaking a job when you join the CCNA Course in Chennai at FITA Academy.
What do you infer by the word "Link"?
The network used to connect two devices is called the link. Cables and protocols are the links used to connect two devices for the communication or connection.
List out the layers in the reference model of the OSI?
Physical layer, network layer, session layer, transport layer, application layer, data link layer and the presentation layer are the 7 broad types of layers in the reference model.
Inscribe the term "Protocol"?
Protocol is the set of rules to be followed to transfer the data of quantity from one system to another through network communication. A vast majority of students who attend CCNA courses in Chennai get placed in large corporate companies as a result of the training they receive.
Why is infrastructure called the backbone of the Network?
Infrastructure of the network takes care of the routes and also handles the bandwidth with various channels for distribution of data. Hence the centralised infrastructure is referred to as the backbone for the networks.
What do you inscribe by the term switch in networking?
In the OSI model, to produce a frame the switch is required. It shares the packets among the segments of the LAN. In the OSI model during the data transfer to the layer of the network or layer of the link the switch takes care of the packet control. The packets consist of the signal with the access to the destination address and share one frame to the desired frame with the help of the switches.
What is the meaning of 'LAN' in networking?
LAN is the network connection used for a small area and it connects the computers and devices.
List out the differences among Hub, Routers and the switch?
Switch is used to produce frames, share packets, control the packet, and supports the single and multiple broadcast and collision domains. The router is used to handle two broadcast domains, it shares the data packets to the networks, the connection of the router is through the single LAN with IP address and with LAN or WAN. Hub is used to send things in the port to other places, it is used along with a single domain for collision and a single domain for broadcasting, and it is easy to use and available with less cost also. CCNA Course in Chennai gives the professional knowledge with an insight into the different job roles in the job market.
Related Blog
Top Networking job profiles offered after CCNA Certification, Benefits Of CCNA Certification And Career In CCNA, Top five Jobs in the Software Industry, How helpful is CCNA cloud certification for cloud jobs?