Course Highlights and Why CCNA Course in Chennai at FITA Academy?

FITA Academy provides a blend of theoretical and practical understanding of Networking and Security.

Expertly designed CCNA Course to meet the CISCO (Commercial and Industrial Security Corporation) standards and clear the CCNA Certification Exam on First attempt.

We offer regular recap sessions of each concept to gain intensive knowledge in all the networking concepts.

FITA Academy provides flexible course batches to accommodate students and working professionals with weekdays, weekends, and fast-track sessions.

Upon completing the course, the students will receive a valuable CCNA course certification, making their profile solid and professional.

We have established partnerships with over 1,500 companies, from small to large-scale enterprises, offering many career opportunities in the Networking domain.

FITA Academy operates a proactive placement cell committed to helping students land their dream networking jobs with higher salary packages.
Upcoming Batches
11-12-2023
Weekdays
Monday (Monday - Friday)
14-12-2023
Weekdays
Thursday (Monday - Friday)
16-12-2023
Weekend
Saturday (Saturday - Sunday)
23-12-2023
Weekend
Saturday (Saturday - Sunday)

Classroom Training
Get trained by Industry Experts via Classroom Training at any of the FITA Academy branches near you
Why Wait? Jump Start your Career by taking the CCNA Course in Chennai!
Instructor-Led Live Online Training
Take-up Instructor-led Live Online Training. Get the Recorded Videos of each session.
Travelling is a Constraint? Jump Start your Career by taking the CCNA Course Online!
CCNA Course Objectives
Understanding of Network components like Routers, Switches, Firewalls and IPS, Access Points, Controllers, End Points, and servers.
Learn about Network Topology Architecture, Physical Interface and Cabling Types, TCP, UDP, IPV4 Addressing and subnetting, Wireless Principles, and Switching Concepts.
Learn about Network Access, which includes configuring and verifying multiple switches, Interswitch connectivity, Layer 2/Layer 3 protocols, CISCO wireless architectures and AP modes.
Learn how to interpret the routing tables in IP connectivity and how to configure and verify IPV4 and IPV6 static routing and redundancy protocol.
Understanding IP Services like NAT, NTP in Client and Server mode, DHCP and DNS within the network, SNMP in Networking Operations, and maintaining Syslog.
Learn about security concepts like threats, vulnerabilities, exploits, and mitigation.
Techniques and security program elements like user awareness, training, and physical access control.
CCNA Course Syllabus
Network Components and their Functions
Routers
L2 and L3 switches
Next-generation Firewalls and IPS
Access points
Controllers (Cisco DNA Center and WLC)
Endpoints
Servers
Characteristics of Network Topology architectures
2 tier vs 3 tier
Spine-leaf
WAN
Small Office/Home Office (SOHO)
What is On-premises and Cloud
Physical Interfaces
Connections (Ethernet shared media and point-to-point)
Concepts of PoE
Cable Types
Single-mode Fiber
Multimode Fiber
Copper
Identifying Physical Interface and Cable Issues
Collisions
Errors
Mismatch duplex
Speed
Configuring and verifying IPv4 Addressing and Subnetting
Need for Private IPv4 Addressing
Configuring and verifying IPv6 Addressing and Prefix
Comparing IPv6 Address Types
Global unicast
Unique local
Link-local
Anycast
Multicast
Modified EUI 64
Verifying IP Parameters for Client OS like Windows, MAC OS, and Linux
Wireless Principles, including WiFi channels (Non-overlapping)
Switching Concepts
MAC Learning and Ageing
Frame Switching
Frame Flooding
MAC Address Table
Configuring and verifying VLANs (Multiple switches)
Access Ports (data and voice)
Default VLAN
Connectivity
Configuring and verifing Inter-Switch Connectivity
Trunk Ports
802.1Q
Native VLAN
LLDP and CISCO Discovery Protocols
Configuring and verifying Ether Channel (LACP) and Layer 2/3
Basic operations of Rapid PVST+ Spanning Tree Protocol
Identifying Basic Operations
Port states, Root port, root bridge (Primary/Secondary), and other port names
The need for Port states (Forwarding/Blocking)
Port Fast benefits
Comparing Cisco Wireless Architectures and AP modes
Connections of WLAN Components
AP
WLC
Access/Trunk ports
LAG
AP and WLC Management Access Connections
HTTP
HTTPS
Telnet
SSH
Console
TACACS+/RADIUS
Configuring the WLAN access for client connectivity
WLAN creation
QoS Profiles
Security Settings
Advanced WLAN settings
Interpreting the components of the Routing Table
Routing protocol code
Prefix
Network mask
Next hop
Administrative distance
Metric
Gateway of last resort
Forwarding decision of a Router
Longest match
Administrative distance
Routing protocol metric
Configuring and verifying IPv4 and IPv6 Static Routing
Default route
Network route
Host route
Floating static
Configuring and verifying single area OSPFv2
Neighbour adjacencies
Point-to-point
Broadcast (DR/BDR selection)
Router ID
First Hop Redundancy Protocol
Configuring and verifying NAT using Static and Pools
Configuring and verifying NTP in a Client and Server mode
Roles of DNS and DHCP within the Network
Purpose of Syslog features such as facilities and levels
Configuring and verifying the DHCP client and relay
Configuring Network Devices for remote access using SSH
Functions of TFTP/FTP through SSH
Security Program Elements
User Awareness
Training
Physical Access Control
Configuring Device Access Control using Local Passwords
Security Password Policy Elements
Management
Complexity
Password alternatives (Multifactor authentication, Certificates, and Biometrics)
Remote Access and site-to-site VPNs
Configuring and verifying access control lists
Layer 2 Security Features
DHCP snooping
Dynamic ARP Inspection
Port Security
Authentication, Authorization, and Accounting Concepts
Wireless Security Protocols
Configuring WLAN using WPA2 PSK using the GUI
Automation and Programmability
Automation in Network Management
Traditional networks vs Controller-based Networking
Controller-based and Software-defined Architectures
Separation of control Plane and Data Plane
North-Bound and South-Bound APIs
Traditional Campus Device Management with Cisco DNA Center-enabled Device Management
Characteristics of REST-based APIs
CRUD
HTTP verbs
Data encoding
Recognizing the capabilities of configuration management mechanisms
Interpreting JSON-Encoded data
CCNA Course Trainer Profile
Trainers provide students with the right blend of theoretical and practical knowledge of networking operations and Security.
Trainers of the CCNA Course are Cisco Certified professionals with more than a decade of experience as Network Architects and Senior Network Analysts.
Our Trainers are Interview panel members in reputed companies, they equip the students with the necessary skills to pass the interviews and get hired
The CCNA Course Trainers guide the students in working on real-time projects, imparting practical experience to the students.
The Trainers support the students during the job interviews through resume-building and mock interview sessions.
Learn at FITA Academy & Get Your
Dream IT Job in 60 Days
like these Successful Students!

Student Success Story of CCNA Course in Chennai
Madhumitha, a B.E. graduate from Medavakkam, is an aspiring student from a middle-class family. After completing the degree she started her career as a Management consultant in different non-IT sectors for 5 years. But, to become an IT professional is her dream. She faced rejections during her job interviews with IT companies. As the eldest among her siblings, she encountered numerous challenges, and to support her family, she had to take on employment. She was to work with any company in which she got an offer.
Meanwhile, she was looking for the right path to switch her career. When she chose to enhance her skill set through a new networking course, she discovered the Training and Placement Services provided by FITA Academy.
She contacted our support team and enquired about the course details. Our coordinator provided her with complete information regarding the courses, advantages, fee structure, course schedule, and placement training. She finally decided to join the CCNA Training in Chennai as she had been interested in Networking since college.
She had opted for weekend classes since she was working. She successfully completed all the scheduled classes and actively participated in real-time capstone projects, thus elevating her expertise in networking technology. Subsequently, she obtained a course certification for completing the CCNA Course in Chennai at FITA Academy and received support from our placement cell. She had registered for the CCNA Exam conducted by CISCO and Cleared the exam by scoring 859 out of 1000.
With the help of placement training, she built a strong profile and attended mock interview sessions conducted by FITA Academy. She appeared for the job interviews and got NTT Data, and Polaris placement offers. Finally, she decided to join NTT Data as a Network Administrator with a 3.5 LPA salary package. She landed in her dream IT job. Now, She can afford education for her siblings and make their parents proud.
Features of CCNA Course in Chennai at FITA Academy
Real-Time Experts as Trainers
At FITA Academy, You will Learn from the Experts from industry who are Passionate in sharing their Knowledge with Learners. Get Personally Mentored by the Experts.
LIVE Project
Get an Opportunity to work in Real-time Projects that will give you a Deep Experience. Showcase your Project Experience & Increase your chance of getting Hired!
Certification
Get Certified by FITA Academy. Also, get Equipped to Clear Global Certifications. 72% FITA Academy Students appear for Global Certifications and 100% of them Clear it.
Affordable Fees
At FITA Academy, Course Fee is not only Affordable, but you have the option to pay it in Installments. Quality Training at an Affordable Price is our Motto.
Flexibility
At FITA Academy, you get Ultimate Flexibility. Classroom or Online Training? Early morning or Late evenings? Weekdays or Weekends? Regular Pace or Fast Track? - Pick whatever suits you the Best.
Placement Support
Tie-up & MOU with more than 1500+ Small & Medium Companies to Support you with Opportunities to Kick-Start & Step-up your Career.
Why Learn CCNA Course in Chennai at FITA Academy?
Live Capstone Projects
Real time Industry Experts as Trainers
Placement Support till you get your Dream Job offer!
Free Interview Clearing Workshops
Free Resume Preparation & Aptitude Workshops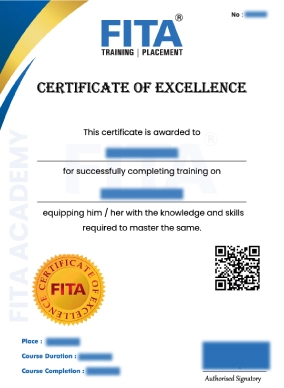 CCNA Certification Course in Chennai
CCNA stands for Cisco Certified Network Associate, a certification provided by Cisco to authorize the knowledge and skills in the Network Fundamentals, Network Access, IP connectivity, IP services, Security Fundamentals, Automation and Programmability.
A list of Cisco Certifications offered by Cisco Systems has different levels (path to network designers). CCNA/CCDA (Associate level), CCNP/CCDP (Professional level), CCAr/CCDP (Architect level) and also nine different paths for the specific technical fields such as Routing and Switching, Design, Industrial Network, Network Security, Service Provider, Service Provider Operations, Storage Networking, Voice, Datacenter and Wireless.
The most renowned and beginner-level certification is the Cisco Certified Network Associate (CCNA) Certification, designed specifically for individuals looking to kickstart their careers in the IT and Networking field. Each certification exam has distinct areas of specialization, addressing diverse requirements and purposes, all aimed at helping beginners become experts in specific domains within the IT sector.
CCNA certification equips professionals with a profound comprehension of networking principles, enabling them to stay current with their existing skills and expertise. This credential significantly enhances job prospects within the networking domain, nurturing career advancement, promotions, and access to new employment opportunities featuring higher salary packages.
The CCNA Course in Chennai offerd by FITA Academy is designed and conducted by experienced Network Acrchitects and Senior Network Analysts. After completing the course, students will receive a certification, boosting their resume when added. Seize this exceptional opportunity through our CCNA Course for the foundation for a successful career in the dynamic world of Networking. Whether you're a student or a working professional, our program is designed to equip you with the skills that matter most in today's IT industry. To embark on a journey towards a rewarding career in IT networking, FITA Academy offers a CCNA Certification course in Chennai to crack the CCNA Certification Exam conducted by CISCO. We take pride in being a premier destination for CCNA Certification in Chennai.
Benefits of CCNA Certification Training in Chennai at FITA Academy
Career Growth: The CCNA certification will make you eligible for many job openings in the IT industry. Many companies are looking for candidates with these certifications.
Salary Hike: Candidate with this certification has an advantage of getting higher salary packages.
Job Security: Having such a certification shows that you can take up highly technical jobs, proving that you are capable of handling complex networking systems. Thus, provides job security in your organisation.
High demand: A recent research stated that the there is a wide range of job openings in the networking. This Certification enables you to stand out in todays competetive market.
Increased professional value: Adding this certificate to your profile with make your resume stand out during job interviews, giving you a high chance of getting hired.
Flexibility: If you want to switch careers, this Certification is ideal since it helps you do so quickly. For instance, if you get bored with specific work, you can switch your career with this cetification.
Ability to work with Large Networks: A certified network engineer knows how to handle networks and use different types of protocols.
FITA Academy is a reputed CCNA Institute in Chennai which has been providing thousands of individuals to date. The trainers keep themselves updated with all the latest technologies and train students accordingly. Make use of this Excellent opportunity be become a Networking Professional.
Have Queries? Talk to our Career Counselor for more Guidance on picking the
right Career for you!
Placement Session & Job Opportunities after completing CCNA Course in Chennai

Networking within the information technology industry presents swift and promising job opportunities for individuals. A secure and efficient network has become paramount, with businesses increasingly adopting digital platforms. As a result, there is a growing demand for networking professionals with comprehensive expertise in networking protocols and systems.
Renowned companies like HCL Technologies, Cisco Systems, CSS Corporations, TCS, Tech Mahindra Reliance Communications, Wipro, IBM, Cognizant, Infosys, Red Hat, and many others actively seek out CCNA certified professionals. These companies offer a range of sought-after job titles, including Network Administrator, Network Engineer, Network Security Support Engineer, Network Analyst, Network Solutions Architect, Network Technician, and Network Security Support Engineer.
"Students will receive 100% placement training upon completion of the CCNA Course in Chennai, so students are guaranteed to land jobs after the course."
In India, the starting salary for Network Engineers typically falls between Rs. 3.5 LPA and Rs. 4.5 LPA, while those with 3 to 5+ years of experience can earn between Rs. 4.47 LPA to Rs. 5.52 LPA. In various regions across the globe, networking professionals can command an annual income of up to $97,859, depending on their experience level and certifications. At FITA Academy, the CCNA course is designed and conducted by expert CCNA trainers, enabling them to acquire the necessary skill set to excel in Networking and Security.
Network Administrator
Network Administrator is an entry-level role in Networking. Their role includes installing network hardware, user training, and maintaining system stability and Security during operation. Network administrators also diagnose and resolve network problems encountered by employees, software developers, and end-users. Enrol in the CCNA Course in Chennai to become proficient in Networking and Security skills and start your career as a Network Administrator.
System Engineer
Systems engineers are responsible for managing the operational aspects of networking systems within an organisation. Their role involves designing systems that operate reliably, securely, and consistently. They conduct ongoing monitoring of network systems, including hardware and equipment. After completing the CCNA Training in Chennai at FITA Academy, the students will gain essential knowledge to start their careers as System Engineer.
Network Security Engineer
Network security engineers are pivotal in safeguarding global networks against cybersecurity threats. They perform routine risk assessments, establish firewalls, and develop and implement advanced security measures to counter potential threats. They also actively record security vulnerabilities, technical challenges, and corresponding solutions. FITA Academy offers the CCNA Course to enable students to become proficient in Networking and Security and start their careers in the networking domain as Network Security Engineer.
Network Specialist
A network specialist is a proficient expert with a diverse skill set encompassing various facets of network management and administration. Their capabilities extend to installing and configuring new network systems, and they bring valuable experience in delivering end-user support and handling network administration tasks. After taking the CCNA Training in Chennai at FITA Academy, you will start your career in Networking. Then, having experience of more than 3 years can be promoted to Network Specialist.
Network Architect
A Network Architect is responsible for the planning and constructing of data communication networks, which may encompass anything from smaller local area networks (LANs) to expansive wide area networks (WANs) and intranet systems. They also oversee the maintenance of the entire computer network infrastructure, ensuring its efficient operation. This encompasses managing routers, cables, modems, and the essential hardware and software components. Typically, this role holds a senior position in an organisation's IT hierarchy, often collaborating with IT specialists and liaising with management personnel. FITA Academy has Alumni who are currently working as Network Architect. They started their careers as an entry-level networking professional after completing the CCNA Course in Chennai.
Senior Network Analyst
A senior network analyst is prominent in a company's IT department. This role is deeply technical, and these experts are tasked with strategising, creating, and evaluating the IT networks within the organisation. They manage daily operations and collaborate with network security engineers to ensure network security. Their responsibilities also involve continuous monitoring and documentation of the performance of vital elements within the organisation's network. At FITA Academy, some of our CCNA trainers are Senior Network Analysts. Enrol in the CCNA Course and grab the chance to learn with the expert trainers.
Success Story of CCNA Course in Chennai
CCNA Training in Chennai at FITA Academy was very good and I liked it a lot. All the modules of the CCNA course were covered under the scheduled time and also they had a regular assessment session as well. My Trainer after every session gave a brief brush up of the concepts and conducted a questionnaire session to test our understanding level. And this is what I liked the most in this training session. This made my learning process interesting and easier. Thanks to him!
My experience in learning the CCNA Course at FITA Academy was excellent. My Trainer was a Real-time professional who provided very good training of the Networking devices and its operations. I am so glad that I chose the right platform. I will surely suggest this platform to my friends. Keep it up FITA Academy! You are really doing a good job
My overall Experience in CCNA Training at FITA Academy was really good. Updated course curriculums with interactive classroom sessions helped me gain a lot of valuable insights. A heartfelt thanks to my trainer. Great work FITA Academy!. Now I am planning to do my Cisco Certification under the guidance of FITA Academy's CCNA Trainers. For Freshers, this is a very good platform to learn about CCNA concepts
I enrolled for CCNA Training in Chennai at FITA Academy on my senior's suggestions. They earlier enrolled for the same course here. Upon their reviews, I came here. I am really satisfied and happy about enrolling at FITA Academy for the CCNA course. Excellent Trainer with vast knowledge on the subject. He was very polite to clear all my doubts. Also, the Support Team helped me a lot in scheduling the classes to my flexibility. Thanks, FITA Academy! Very nice work.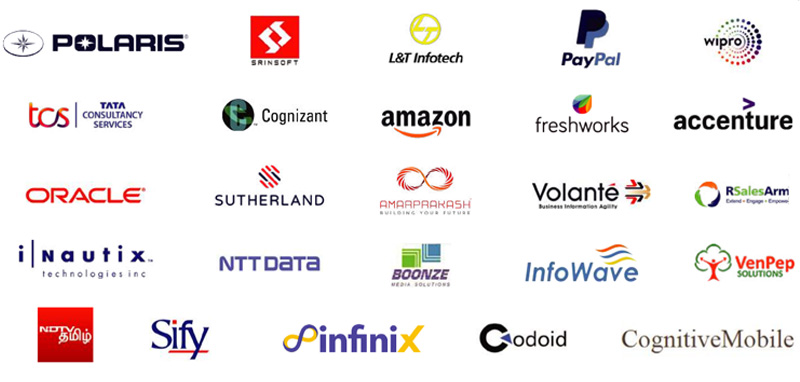 Frequently Asked Question (FAQ) about CCNA Course in Chennai
General Q & A about CCNA Course in Chennai
How much does CCNA certification cost in Chennai?
The Course fee for CCNA Certification may vary depending on every institution. On average, the CCNA course fee ranges from Rs.15,000 to 30,000.
What is the Course duration for CCNA?
Every institution has its own course curriculum to cover the essential topics of CCNA. The Approximate course duration for the CCNA course is 30 to 60 Hrs.
How many years is CCNA valid?
The validity period of CCNA Certification is three years. We must renew the CCNA certification by passing the Same or higher-level Cisco certification Exams every three years.
Is CCNA still in demand?
Plenty of job opportunities are available in Networking after passing the CCNA certificate. These numbers will increase in future. So, there is definitely a high demand in the present and future.
What is the purpose of CCNA Certification?
CCNA is a certification from Cisco helps you to learn about various topics in Networking concepts such as:


LAN/WAN


TCP/IP model


Switches and routers


Network utilities (ping, tracert, arp)


IP addressing and subnetting


VLANs and trunking


Routing protocols such as OSPF


WLAN


NAT and ACLs


Automation and programmability


Is CCNA challenging to pass?
To successfully pass the CCNA exam, achieving a minimum score of 800 out of 1000 is necessary. The exam includes various question formats, such as multiple-choice questions, drag-and-drop exercises, and simulations. Many candidates find the simulation questions particularly challenging due to their complex nature.
How many attempts are there for the CCNA Exam?
You are allowed only one attempt, and each time you wish to take the exam, you'll be required to make a payment.
Is the CCNA exam free?
No, You have to pay a fee for the exam. The examination fee for the CCNA is approximately ₹22,500 (or $300) without taxes. While there are no specific prerequisites for the exam, it is advisable to undergo training and gain some experience in computer networks before attempting it.
Who is eligible for CCNA?
Requirements for CCNA (Cisco Certified Network Associate) Eligibility:


You should have passed the 10 +2 classes in school studies, with a minimum overall score of 55%.


You must be at least 13 years of age.


The CCNA exam is open to students from any academic background and with any subject combination.


Can I complete CCNA in 3 months?
Aspiring IT professionals who are new to the field and lack work experience may typically require over five months to adequately prepare for the CCNA 200-301 exam. On the other hand, network administrators who have accrued a few years of work experience are likely to pass the 200-301 exam in under three months.
Is CCNA complicated for beginners?
Overall, the updated CCNA is evolving to become more challenging than the previous one. The modifications demand a broader knowledge foundation. Previously, you had the option of taking a step-by-step approach to CCNA Routing and switching, commencing with a CCENT (retired as of February 24, 2020) as an entry point towards CCNA Routing and switching.
What is the highest salary after CCNA?
Professionals who have obtained CCNA certification receive an average annual salary of ₹20.2 lakhs, with figures predominantly falling between ₹16.0 lakhs and ₹48.5 lakhs, as indicated by 678 profiles. The highest-earning 10% of these professionals command an annual income exceeding ₹30.0 lakhs.
How many parts are in the CCNA Exam?
The CCNA 200-301 exam has only one part that comprises approximately 120 questions. It encompasses various subjects, including routing and switching, Security, Wireless Networking, and even introductory programming concepts. One can attend this exam at any Pearson VUE certification centre like other Cisco certifications.
Is CCNA suitable for a career in cybersecurity?
The Cisco CCNA certification is a valuable credential for those at the entry-level of IT, computer networking, and the field of cybersecurity.
Is CCNA an online exam?
CCNA Exam is conducted online by CISCO. You can attend the exam if you have registered for the exam. The only thing you need is a good internet connection.
Is CCNA alone enough to get a job?
You can get an entry-level job in the networking domain if you have passed only CCNA.
What is the pass mark of CCNA?
The CCNA Exam has 120 questions to be answered in 120 minutes. Getting 82.5% or 825 marks out of 1000 and above are considered pass marks.
Does CCNA require coding?
The CCNA training does not include any programming language or has no prerequisites. Having basic computer knowledge is enough to learn CCNA.
What is higher than CCNA?
The CCNP certification holds a more senior status when compared to the CCNA Cisco certification because it is significantly deeper and covers a broader spectrum of networking intricacies, including areas such as Security and wireless options, compared to the CCNA.
Is CCNA good for the future?
The CCNA certification offers a gateway to many career opportunities, including network administrator, network engineer, system administrator, and more network-related roles. These roles are in demand across a wide range of industries.