Course Highlights and Why Should I Learn the CCNA Course in Pondicherry at FITA Academy?
Professionally made CCNA course modules that meet the global needs of the industry for Certification as a Network Associate.
Our objective is to provide our students with industry-specific training that will enable them to comprehend the networking environment and effectively configure it.
Professional CCNA Trainers with over a decade of experience as Network Engineers who are eager to assist you in achieving your goals.
You will be able to operate routers, switches, modems, TCP/IP, LAN, and WAN after completing a comprehensive CCNA training curriculum that teaches you the basic principles.
At FITA Academy, aspirers in Pondicherry can take part in instructor-led, interactive CCNA training sessions.
Regular review sessions of previous classes are provided so that you can maintain and improve your acquired abilities.
FITA Academy provides CCNA Training in Pondicherry with the use of Smart Classrooms with integrated learning.
The goal of the course is to give professional CCNA training at an affordable price, along with Certification after the course has been finished successfully.
You can take CCNA training in Pondicherry at FITA Academy on the weekends, weekdays, or in fast-track batches.
FITA Academy provides 100% placement aid to all skilled trainees upon completion of their course.
We have partnerships with more than 1,500 companies, ranging from small businesses to multinational corporations.
At FITA Academy, we have a placement cell that assists students in finding their desired jobs.
Upcoming Batches
| | | | |
| --- | --- | --- | --- |
| 23-09-2023 | Weekend | Saturday (Saturday - Sunday) | |
| 25-09-2023 | Weekdays | Monday (Monday - Friday) | |
| 28-09-2023 | Weekdays | Thursday (Monday - Friday) | |
| 30-09-2023 | Weekend | Saturday (Saturday - Sunday) | |

Classroom Training
Get trained by Industry Experts via Classroom Training at any of the FITA Academy branches near you
Why Wait? Jump Start your Career by taking the CCNA Training in Pondicherry!
Instructor-Led Live Online Training
Take-up Instructor-led Live Online Training. Get the Recorded Videos of each session.
Travelling is a Constraint? Jump Start your Career by taking the CCNA Course Online!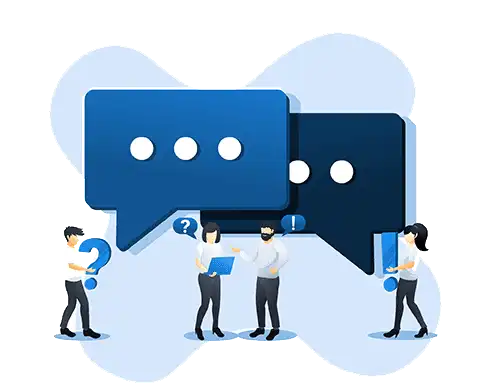 Have Queries? Talk to our Career Counselor
for more Guidance on picking the right Career for you! .
Trainer Profile
Trainers at FITA Academy equip students with a blend of academic and practical networking principles and operations skills.

Our CCNA instructors at FITA Academy are all industry-relevant professionals that train our students on the newest technology.

FITA Academy's Cisco Certification instructors are working professionals that provide hands-on instruction.

Trainers at FITA Academy provide in-depth instruction on the most recent industry practises.

FITA Academy's CCNA Trainers provide individualised attention and hands-on training to each student.

Our CCNA Instructors at FITA Academy are Cisco-certified professionals with considerable networking knowledge.

By participating in mock interviews, students obtain essential tips from our CCNA Trainers on creating a professional resume and handling interviews.
Features
Real-Time Experts as Trainers
At FITA Academy, You will Learn from the Experts from industry who are Passionate in sharing their Knowledge with Learners. Get Personally Mentored by the Experts.
LIVE Project
Get an Opportunity to work in Real-time Projects that will give you a Deep Experience. Showcase your Project Experience & Increase your chance of getting Hired!
Certification
Get Certified by FITA Academy. Also, get Equipped to Clear Global Certifications. 72% FITA Academy Students appear for Global Certifications and 100% of them Clear it.
Affordable Fees
At FITA Academy, Course Fee is not only Affordable, but you have the option to pay it in Installments. Quality Training at an Affordable Price is our Motto.
Flexibility
At FITA Academy, you get Ultimate Flexibility. Classroom or Online Training? Early morning or Late evenings? Weekdays or Weekends? Regular Pace or Fast Track? - Pick whatever suits you the Best.
Placement Support
Tie-up & MOU with more than 1500+ Small & Medium Companies to Support you with Opportunities to Kick-Start & Step-up your Career.
CCNA Certification Training in Pondicherry
About CCNA Certification Training in Pondicherry
at FITA Academy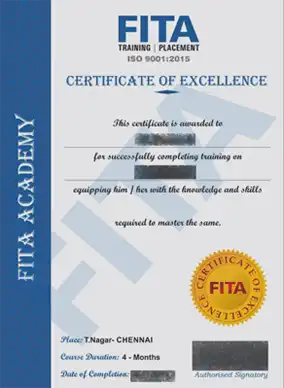 CCNA Certification Training in Pondicherry
The CCNA Course Certification is one of the professional qualifications that demonstrates an understanding of CCNA ideas and how to use them in real-world scenarios. This Certification shows that the applicant has the skills to work as a Network Engineer based on the real-world experiences they got at the end of the training. In addition to increasing your chances of getting hired, getting this certification will also help your resume rank higher when it comes time for you to interview for jobs.
The CCNA Training course in Pondicherry, which is taught by FITA Academy and geared toward real-world experts, gives everyone the skills they need to be a successful networking professional in the modern world. At FITA Academy, you can get CCNA Training in Pondicherry from professionals who have been working with networks for more than 8+ years. With the help of our CCNA trainer, you will be able to learn more and pass the Cisco CCNA global certification test. You will also be able to get more job opportunities in the field of networking.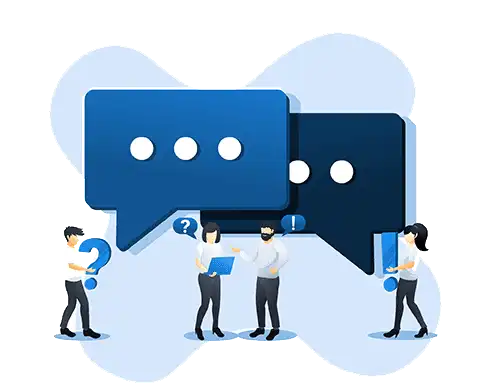 Have Queries? Talk to our Career Counselor
for more Guidance on picking the right Career for you! .
Job Opportunities After Completing CCNA Course in Pondicherry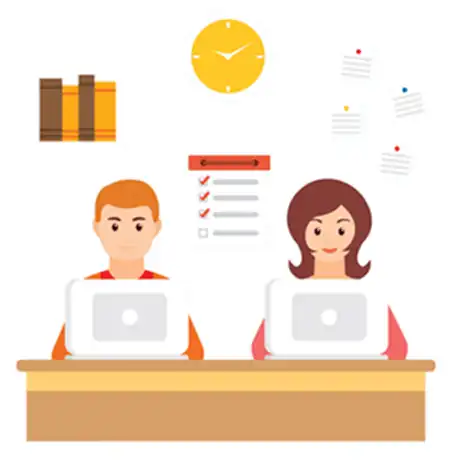 Career opportunities in networking are some of the most rapidly expanding in the information technology industry. Anyone who chooses this career path can look forward to opportunities for advancement and a secure future. As more and more companies turn into digital platforms, they need a safe system that keeps things running smoothly and doesn't stop. In order to have a fully secure network and system, they need network experts who know a lot about networking protocols and systems.
This led to an increase in firms hiring networking professionals. Even if the IT field changes, there is no doubt that this field will continue to grow. Since other technologies can't work without the right networks and connection systems, it's possible to say that this is the foundation for all other technologies to work.
A few of the well-known firms that employ CCNA Certified professionals are Cisco Systems, HCL Technologies, CSS Corporations, TCS, Reliance Communications, Jio Communications, Vodafone, Dimension Data, Tech Mahindra, Wipro, IBM, Cognizant, Infosys, Red hat and many more. The most popular job titles which are provided by these firms include.
Network Engineer

Network Administrator

Network Security Support Engineer

Network Analyst

Network Solutions Architect

Network Technician

Network Security Support Engineer
In India, a professional in the field of networking makes between Rs. 3,50,000 and Rs. 4,50,000 per year. Network engineers who have worked for 3 to 5 years could make anywhere from Rs. 4,70,000 to Rs. 5,30,000 per year. Network professionals can make up to $97,859 a year around the world.
The base salary can change based on how much work experience you have and how many certifications you have earned. Under the watchful eye of real-world experts, FITA Academy's CCNA Training in Pondicherry teaches the most important skills needed to be a successful Networking Engineer.
Also Read: Important Networking Interview Questions and Answers.
Employers are always looking for skilled people to fill a wide range of jobs in their companies. When you finish this CCNA course, you will be able to understand how most companies describe their jobs. A CCNA-certified professional's job is to help companies solve their problems by giving them the best knowledge and skills. A CCNA certification gives professionals who want to move up in their business a lot of options.
Student Testimonials
I joined to FITA Academy in Pondicherry to get my CCNA certification. I have no prior experience with networking. However, since enrolling here, I've been able to work on different security programmes with confidence. FITA Academy simplified the process of obtaining the professional CCNA certification for me.
I work for an IT-related company. I enrolled in this course to obtain my CCNA certification, which will help me in my job. After hearing that FITA Academy is the top CCNA Training Institute in Pondicherry, I enrolled. The lecturers were quite knowledgeable about the subject and taught using the most up-to-date approaches and ideas. The personnel were really pleasant and promptly addressed all of my problems.
My friend's recommendations led to my enrollment to FITA Academy. It was a truly life-altering experience. I also have numerous possibilities to deal with various security software. I passed the CCNA certification exam on my first try with flying colors. I would recommend FITA Academy to anyone who is trying to excel in the CCNA.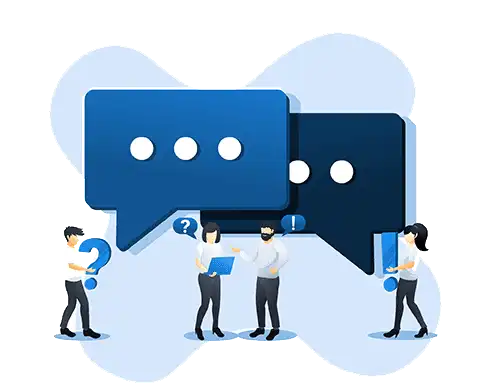 Have Queries? Talk to our Career Counselor
for more Guidance on picking the right Career for you! .
Additional Information
The CCNA Certification is one of the longest-standing IT certifications in the networking and technology fields worldwide. More than one million certified CCNA professionals are currently employed in the networking and hardware industries. A certified network professional's major responsibility is to configure and build network infrastructure in order to meet the ever-changing corporate needs. Students enrolled in FITA Academy's CCNA Course in Pondicherry will learn how to construct, operate, configure, and test the operation of an IPv4 or IPv6 network. This includes installing a LAN switch, configuring an IP router, connecting to a WAN, and identifying the most fundamental network security threats.
Cisco offers CCNA (Cisco Certified Network Associate) as its entry-level certification. The CCNA certification demonstrates a thorough understanding of network switch and router installation, configuration, and operation. It also addresses the testing and configuration of WAN network connections between remote locations.
Employers typically require the Cisco CCNA certification for those who work in the field of network technology. Today's networks are more complicated environments in which the newest hardware, software, and Cisco technologies are deployed to enhance and secure the networking and physical infrastructure. As a leading CCNA Training Center in Pondicherry, FITA Academy's Cisco training can enhance your networking and hardware knowledge. Participants will benefit from the CCNA Training by receiving professional instruction in installing, setting, and maintaining Cisco devices in order to increase productivity, reduce network mistakes, and enhance technical skills. Increase the speed and quality of network components and get the knowledge required to build a successful infrastructure by maximising network utilisation.
Why Attend CCNA Course in Pondicherry At FITA Academy?
Learn from Cisco-certified professionals with comprehensive knowledge of Cisco products and other popular networks, such as Cloud computing.

Intensive Course Curriculum compatible with The CCNA Certification.

Students at FITA Academy have a 100% success rate on the CCNA Certification Exam.

Complete guidelines on how to get CCNA certification with the highest score

Study sessions designed to teach students how to manage Cisco technologies and networks.

After successfully completing the Networking programme, placement assistance will be offered at 100 %.

It has also helped a lot of networking professionals build their careers.

Smaller batch sizes provide for individual attention to each participant.
Who Should Attend FITA Academy's Cisco CCNA Training in Pondicherry?
FITA Academy's Networking course in Pondicherry should be taken by anyone wishing to enter the world of networking. If you are already employed in the network business and are looking to expand your network, this CCNA Training Institute in Pondicherry at FITA Academy will assist you in obtaining your CCNA Certification and provide you with the skills you need to flourish in your position.
What are the prerequisites for taking the CCNA course at FITA Academy in Pondicherry?
FITA Academy's CCNA Training in Pondicherry is completely voluntary. Having a thorough understanding of networks and computers, however, would be an asset. Our professional instructors begin the course by explaining fundamental networking ideas, and as the course proceeds, they delve into more advanced networking concepts accompanied by hands-on activities.
Why Is CCNA Certification Important In Pondicherry?
Increased benefits for both employees and employers can be gained through Cisco accreditation in Pondicherry. Following certification in CCNA at Pondicherry, a large number of candidates' professional trajectories have improved. This certification process might assist individuals in gaining advantages and valuable abilities. Even after years of expertise in the IT business, IT workers have recognised the need for the CCNA certification due to its numerous benefits. Candidates can enrol in Cisco Certification Courses in Pondicherry through the FITA Academy.
Why getting CCNA Certification so important?
For each independently-learned technology, the employer will want an official certificate demonstrating that the student has mastered all relevant course theories. If you join FITA Academy, you'll be able to find out everything you need to know about the CCNA Course in Pondicherry and what it covers.
This involves verifying the participant's competence in areas like operating systems and network configuration and troubleshooting.

It helps them understand how direct network generation works.

Students learn about how networks are put together and how network addresses work.

It makes connections between networks by using the different routing protocols.

Describes how to make connections by utilising a variety of various remote networks.

Those who get certified are able to set up and run the different configurations and operations on both WAN and LAN networks.

It's also a requirement for getting other Cisco certifications, like CCNA Voice, CCNA Security, and CCNA wireless.
What do you infer from CCNA?
Software engineers who want to make their own software or test it often take the CCNA course. There are a lot of different jobs to choose from, such as starting out as a network administrator, a support engineer, or a network expert.
The CCNA certification will cover fundamental networking topics. This helps students learn more about the most recent network technologies.
Over 2 million CCNA certificates have been awarded since 1998 working in IT. You will benefit a lot from CCNA Training in Pondicherry.
Here are the main topics that are covered in CCNA certification
Available Open System Interconnection (OSI) models

Internet Protocol (IP) address

WLAN, MLAN and VLAN

Troubleshooting of WLAN

Troubleshooting in VLAN

Routers and routing protocols

IP Routing

Network security and management

ND Security
Internet LAN
This is a network that connects to other computers in the area and is used a lot in labs, offices, and even homes. It includes LAN, WLAN, WAN, and a lot of other networks.
What does network mean?
Networks are just a bunch of separate devices that are linked together so they can share resources and send and receive data. For example, a network's computers could be linked by cables, satellites, or IR light beams. FITA Academy is known for its CCNA Training in Pondicherry, which teaches people how to manage networks the right way.
There are many different kinds of networks, such as:
Internetworking devices are placed within the network
In order to connect to the internet, certain devices are needed for internetworking. Among these are the following:
Hubs:

They help extend any cable system that is part of the network by amplifying the signal and sending it again. These are often found on multiport repeaters that don't have a data connection. The hub makes connections between workstations and then tells the workstations that are connected to it what to do.

NIC:

It is an abbreviation for "Network Interface Card," which is a piece of electronic circuitry used in many workstations. It works on the physical layer, but it is also a Data Link Layer. It helps control how information is sent over the wire.

Bridges:

Since the network keeps growing, it's hard to keep track of them. So, it's important to split LANs into smaller pieces that make it easier to keep track of packets and cut down on traffic. This keeps a list of MAC addresses in a database.

Switches:

Switches were made to replace bridges, and because they work quickly, they are often used to connect more than one network. They are responsible for sending information across different networks that are not connected to each other.

Routers:

Routers are used to send data to its destination in the most cost-effective way. They work at the third layer and use IP addresses instead of MAC addresses to talk to each other. They can connect Ethernet, Token ring, and FDDI networks, among others.

Brouters:

They are just routers and bridges put together. They act as filters that let only the needed data into the local network and send the data that can't be used to find someone to the other network.

MODEMs:

This  let digital signals be changed into analogue signals over phone lines.
By signing up for this CCNA training  in Pondicherry, which is offered by FITA Academy, you can learn from experts in the field.
TCP/IP layers
 Internet Protocol or Transmission Control Protocol, tells computers how to connect to the internet. In this case, TCP breaks the data into smaller packages that Internet Protocol addresses pass along when they receive the packages on the Internet.
TCP/Internet Protocol Internet layer
All communication on the Internet is done through these small packets of this protocol. There are two parts to the layer::
Sending data to the layers that make up Network Interface.

The routing of data to the right destinations.
Transmission Control Protocol and User Datagram Protocol are two of the most important protocols at the transport layer. It is also the main reason for the sequencing process and the acknowledgment of the packet that was sent before. This is also in charge of getting back data packets that got lost while being sent.