Course Highlights and Why Should I Learn the CCNA Course in Hyderabad at FITA Academy?
Comprehensive CCNA course at FITA Academy in Hyderabad follows Cisco standards and includes real-life projects and case studies for better understanding.
Advanced CCNA training equips you to identify and resolve network issues and handle critical IT problems.
Covers basic and intricate topics such as Broadcasting, Switching Collision, and Domains CAM Table.
Provides comprehensive knowledge of CCNA Routing, Switching, basic Security, wireless networking concepts, and practical applications.
Hands-on training in various security tools like VPN, IPS, DLP, MLP, Firewall, and more.
Flexible class options - weekday, weekend, fast-track, or online classes to suit your schedule.
Upon completion, receive CCNA certification to enhance your expertise and job prospects.
FITA Academy has partnered with 1500+ organisations for job placement support.
Experienced trainers with industry expertise to provide practical insights and guidance.
Established track record of successful placements and career growth for students completing CCNA course at FITA Academy.
Upcoming Batches
| | | | |
| --- | --- | --- | --- |
| 23-09-2023 | Weekend | Saturday (Saturday - Sunday) | |
| 25-09-2023 | Weekdays | Monday (Monday - Friday) | |
| 28-09-2023 | Weekdays | Thursday (Monday - Friday) | |
| 30-09-2023 | Weekend | Saturday (Saturday - Sunday) | |

Classroom Training
Get trained by Industry Experts via Classroom Training at any of the FITA Academy branches near you
Why Wait? Jump Start your Career by taking the CCNA Course in Hyderabad!
Instructor-Led Live Online Training
Take-up Instructor-led Live Online Training. Get the Recorded Videos of each session.
Travelling is a Constraint? Jump Start your Career by taking the CCNA Course Online!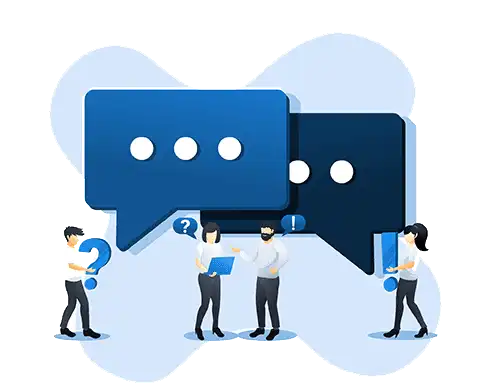 Have Queries? Talk to our Career Counselor
for more Guidance on picking the right Career for you! .
Trainer Profile
Experienced trainers at FITA Academy with 8+ years of industry experience.
Well-versed in Cisco systems and use their expertise to help students advance in their careers.
Provide practical training on operating Cisco routers, switches, wireless network devices, and security protocols.
Prepare students for real-world scenarios with hands-on training on hardware and practical applications.
Offer individual focus and attention to beginners to build their confidence in understanding the subject matter.
Provide timely feedback to address any learning difficulties and ensure effective learning.
Support and guidance in acing interviews and building resumes for career success.
Stay updated with the latest industry trends and technologies to provide relevant and up-to-date training.
Have a strong understanding of the job market and industry demands to tailor the training accordingly.
Dedicated to helping students achieve their career goals and excel in the field of networking with their rich experience and guidance.
Features
Real-Time Experts as Trainers
At FITA Academy, You will Learn from the Experts from industry who are Passionate in sharing their Knowledge with Learners. Get Personally Mentored by the Experts.
LIVE Project
Get an Opportunity to work in Real-time Projects that will give you a Deep Experience. Showcase your Project Experience & Increase your chance of getting Hired!
Certification
Get Certified by FITA Academy. Also, get Equipped to Clear Global Certifications. 72% FITA Academy Students appear for Global Certifications and 100% of them Clear it.
Affordable Fees
At FITA Academy, Course Fee is not only Affordable, but you have the option to pay it in Installments. Quality Training at an Affordable Price is our Motto.
Flexibility
At FITA Academy, you get Ultimate Flexibility. Classroom or Online Training? Early morning or Late evenings? Weekdays or Weekends? Regular Pace or Fast Track? - Pick whatever suits you the Best.
Placement Support
Tie-up & MOU with more than 1500+ Small & Medium Companies to Support you with Opportunities to Kick-Start & Step-up your Career.
CCNA Certification Training in Hyderabad
About CCNA Certification Training in Hyderabad
at FITA Academy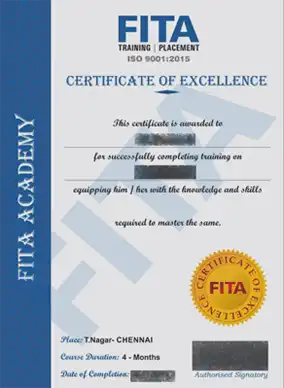 CCNA Certification Training in Hyderabad
The CCNA certification is globally recognized and highly respected in the IT and Networking field. FITA Academy's certification validates an individual's expertise in networking basics, network access, IP connectivity, IP services, security fundamentals, and automation and programmability. Obtaining this certification is often a requirement for many networking job positions, especially those involving Cisco products and technologies.in
FITA Academy is a reputable educational institute that offers comprehensive CCNA Training in Hyderabad. The curriculum is designed to provide students with the required skillset needed to excel in the realm of Cisco network administration. By obtaining the CCNA certification, individuals can demonstrate their proficiency in networking technologies and their ability to work with Cisco products.
Acquiring CCNA certification can serve as a stepping stone for individuals looking to advance their careers. It lays a solid foundation for pursuing more specialized and advanced certifications such as CCNP and CCIE offered by Cisco. Completing CCNA certification at FITA Academy can open doors to opportunities as network support technicians, network administrators, or network engineers.
FITA Academy regularly updates its ccurriculum to incorporate the latest advancements in networking technology. This ensures that individuals holding CCNA certification are up-to-date with the latest trends and technologies in the field. As the demand for network professionals continues to grow, obtaining CCNA certification has become increasingly important for those aiming to excel in the industry. It validates an individual's skills and commitment to the field, making them more attractive to potential employers.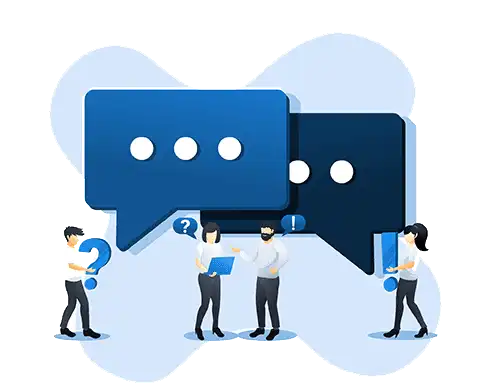 Have Queries? Talk to our Career Counselor
for more Guidance on picking the right Career for you! .
Job Opportunities After Completing CCNA Course in Hyderabad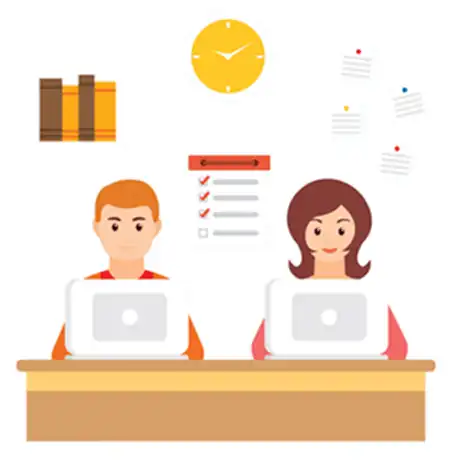 The future of CCNA certification is promising due to the rapid growth in networking technologies and the increasing demand for competent network professionals. In today's interconnected world, a strong and secure networking infrastructure is crucial for the smooth functioning of businesses and organizations. FITA Academy provides hands-on experience to equip students with the skills needed to design, deploy, and manage such networks. Upon earning CCNA certification, individuals can explore entry-level positions such as network support technicians, network administrators, and junior network engineers.
While these roles typically offer lower salaries initially, individuals can progress to higher-paying positions such as network engineers, network architects, or network managers as they gain more experience. CCNA-certified professionals can find job opportunities in various industries, including IT, telecommunications, finance, healthcare, and more.
According to several job portals, the average annual salary for CCNA-certified professionals in the United States ranges from $46k to $117k, with an average salary of approximately $79k. In India, Network Engineer Salary For Freshers can earn an average annual salary ranging from Rs 2.4 lakhs to Rs 9.8 lakhs, with an average salary of around Rs. 4.5 lakhs.
Several factors, such as job type, industry, location, and experience level, can influence the salary package for CCNA-certified professionals. However, this career option is highly lucrative and offers opportunities for professional growth and advancement. CCNA certification in Hyderabad can provide individuals with practical knowledge and networking skills that can enhance their employability in the networking field and enable them to make informed career decisions.
Furthermore, companies are constantly seeking skilled candidates to fill various positions within their organizations. With CCNA certification, individuals can understand how most companies describe their job roles and can contribute to resolving businesses' networking issues with their advanced knowledge and skills. Possessing CCNA certification opens up numerous opportunities for individuals seeking career advancement in the networking field.
Also Read: Networking Interview Questions and Answers.
Student Testimonials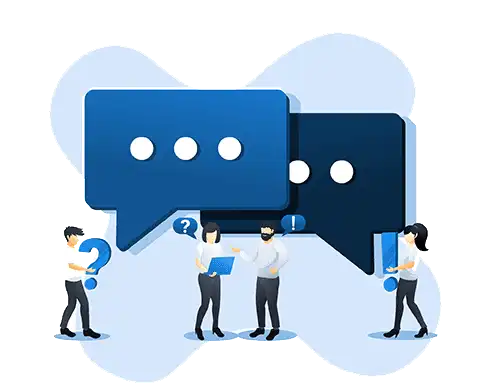 Have Queries? Talk to our Career Counselor
for more Guidance on picking the right Career for you! .
Additional Information
The CCNA, known as Cisco Certified Network Associate, is a globally recognized certification program provided by Cisco Systems. This certification equips individuals with a comprehensive understanding of designing, deploying, and managing Cisco networking infrastructure, making them highly valuable to organizations in need of robust and secure networking solutions.
The CCNA Certification course covers a wide range of networking topics, including fundamental networking concepts, TCP/IP protocols, LAN and WAN technologies, routing and switching concepts, network security, wireless networking, and network troubleshooting. By obtaining certification from a reputable CCNA Institute in Hyderabad, individuals can demonstrate their expertise and skills in these areas, opening up greater career opportunities in the IT and related industries.
Cisco is a prominent provider of networking technology, software, and services worldwide. Their networking products, such as network management software, wireless access points, firewalls, routers, and switches, are widely utilized by individuals, businesses, and organizations to establish reliable and secure networking infrastructures.
Why Enrol in a CCNA Course in Hyderabad with FITA Academy?
Enrolling in a CCNA Institute In Hyderabad provides the opportunity to learn from Cisco-certified trainers who have extensive knowledge of Cisco products and other popular networks like cloud computing.
The course curriculum at FITA Academy is specifically designed to align with the CCNA certification, offering a focused and comprehensive learning experience.
FITA Academy students can achieve a high level of proficiency in the CCNA certification through their well-structured program.
The course at FITA Academy includes detailed instructions on how to obtain the CCNA certification with the highest possible performance.
FITA Academy offers practical sessions that teach students how to effectively manage Cisco technologies and networks.
Upon successful completion of the Networking program, FITA Academy provides 100% placement assistance to students, helping them kickstart their careers in the networking field.
FITA Academy has a proven track record of helping other networking professionals advance their careers through their specialized training programs.
With smaller batch sizes, FITA Academy ensures personalized attention to each participant, ensuring a high-quality learning experience.
FITA Academy's trainers are experienced and certified professionals who are well-equipped to provide in-depth knowledge and guidance throughout the course.
Choosing FITA Academy for CCNA training in Hyderabad provides a conducive learning environment with state-of-the-art facilities and resources to enhance the learning experience.
Prerequisites to join the CCNA course in Hyderabad offered by FITA Academy
To enroll in FITA Academy's CCNA Training Institute in Hyderabad, there are no specific prerequisites as the course is designed to accommodate students with varying levels of experience. However, having a solid understanding of networks and computers would be advantageous in effectively grasping the course material. FITA Academy's CCNA course is comprehensive, covering various networking topics such as network installation, configuration, and troubleshooting.
Various Job Roles and Responsibilities
Network Administrator
A network administrator is responsible for maintaining the computer network of an organization. Their responsibilities include installing and configuring network hardware and software, monitoring network performance, and troubleshooting network issues. A professional with CCNA certification possesses the necessary skills to efficiently perform these tasks. They have a strong understanding of network fundamentals, routing and switching protocols, and network security concepts. Moreover, CCNA certified professionals are capable of identifying and resolving network problems using various tools and techniques.
Network Engineer
A network engineer designs and implements computer networks for organizations. Their role involves analyzing network requirements, selecting appropriate hardware and software, and configuring the network to meet business needs. CCNA certified professionals have an in-depth understanding of network architecture, routing protocols, LAN and WAN technologies, and network security. They are capable of designing and implementing networks that are reliable, secure, and efficient.
Network Security Specialist
A Network Security Specialist is responsible for safeguarding an organization's network infrastructure. They implement security policies and procedures to protect the network from unauthorized access, hacking, and data breaches. Network Security Specialists monitor the network for potential threats and vulnerabilities and take necessary action to prevent or mitigate them. They collaborate with fellow IT professionals to strategize and implement cutting-edge network security solutions, including firewalls, virtual private networks (VPNs) and intrusion detection systems. With a CCNA certification in Hyderabad, individuals can showcase their expertise in network security protocols, security technologies, and risk management.
Technical Support Engineer
A Technical Support Engineer provides technical support to end-users of an organization's products or services. They troubleshoot issues and resolve technical problems, providing solutions to customers via phone, email, or chat. Technical Support Engineers must have a good understanding of the organization's products or services and be able to communicate effectively with customers. With CCNA certification, Technical Support Engineers can demonstrate their knowledge of networking protocols, routing and switching, and network troubleshooting.
FITA Academy in Hyderabad provides advanced training programs and courses for CCNA certification, which are globally recognized. Acquiring a CCNA certification can enhance individuals' understanding of future programming languages such as Java, C#, Hadoop, and Python. Our goal is to deliver high-quality education and training that prepares individuals to become highly skilled professionals capable of contributing to the success of global enterprises, organizations, and individuals. Our course covers both fundamental and advanced principles, enabling students to gain a comprehensive understanding of the subject matter. By completing FITA Academy's training, you can enhance your career prospects in various IT and related industries.