Course Highlights and Why CCNA Course in Gurgaon at FITA Academy?

Professionally designed curriculum to meet global industry demands

In-depth training on networking environment configuration and management

Experienced CCNA trainers with over a decade of industry experience as Network Engineers

Comprehensive coverage of fundamentals including routers, switches, modems, TCP/IP, LAN, and WAN

Interactive, instructor-led training sessions for effective learning

Regular review sessions to reinforce and enhance skills

Smart Classrooms and integrated learning for high-quality education

Affordable training with certification upon successful completion

Flexible training options on weekends, weekdays, and fast-track groups

100% placement assistance to skilled students

Collaboration with over 1,500 organizations for diverse job opportunities

Dedicated placement cell for career development and job placement support
Upcoming Batches
| | | | |
| --- | --- | --- | --- |
| 09-12-2023 | Weekend | Saturday (Saturday - Sunday) | |
| 11-12-2023 | Weekdays | Monday (Monday - Friday) | |
| 14-12-2023 | Weekdays | Thursday (Monday - Friday) | |
| 16-12-2023 | Weekend | Saturday (Saturday - Sunday) | |

Classroom Training
Get trained by Industry Experts via Classroom Training at any of the FITA Academy branches near you
Why Wait? Jump Start your Career by taking the CCNA Course in Gurgaon!
Instructor-Led Live Online Training
Take-up Instructor-led Live Online Training. Get the Recorded Videos of each session.
Travelling is a Constraint? Jump Start your Career by taking the CCNA Course Online!
Trainer Profile
Comprehensive training program covering theoretical and practical aspects
Trainers updated with the latest advancements in the industry
Hands-on training from professionals with practical experience in the field
In-depth training on latest industry practices from CCNA experts
Individualized attention and practical training for each student
Trainers certified by Cisco as networking experts with extensive field experience
Preparation for professional interviews with mock interviews and resume advice
Comprehensive training on both practical and professional skills
Well-rounded education in networking with coverage of both practical and theoretical aspects
Keeping students updated with the latest industry practices for career success
Learn at FITA Academy & Get Your
Dream IT Job in 60 Days
like these Successful Students!

Features of CCNA Course in Gurgaon at FITA Academy
Real-Time Experts as Trainers
At FITA Academy, You will Learn from the Experts from industry who are Passionate in sharing their Knowledge with Learners. Get Personally Mentored by the Experts.
LIVE Project
Get an Opportunity to work in Real-time Projects that will give you a Deep Experience. Showcase your Project Experience & Increase your chance of getting Hired!
Certification
Get Certified by FITA Academy. Also, get Equipped to Clear Global Certifications. 72% FITA Academy Students appear for Global Certifications and 100% of them Clear it.
Affordable Fees
At FITA Academy, Course Fee is not only Affordable, but you have the option to pay it in Installments. Quality Training at an Affordable Price is our Motto.
Flexibility
At FITA Academy, you get Ultimate Flexibility. Classroom or Online Training? Early morning or Late evenings? Weekdays or Weekends? Regular Pace or Fast Track? - Pick whatever suits you the Best.
Placement Support
Tie-up & MOU with more than 1500+ Small & Medium Companies to Support you with Opportunities to Kick-Start & Step-up your Career.
Why Learn CCNA Course in Gurgaon at FITA Academy?
Live Capstone Projects
Real time Industry Experts as Trainers
Placement Support till you get your Dream Job offer!
Free Interview Clearing Workshops
Free Resume Preparation & Aptitude Workshops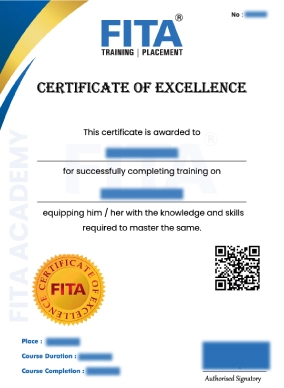 CCNA Certification Course in Gurgaon
The CCNA Course Certification is a valuable document that confirms your understanding of CCNA concepts and their practical application in real-world scenarios. It serves as evidence of your skills and expertise as a Network Engineer, based on your training and practical experience. Acquiring this certification not only enhances your job prospects but also elevates the status of your resume when applying for networking positions. Obtaining a CCNA certification can give you a competitive edge over other job applicants, showcasing your proficiency in the field and proving to potential employers that you possess the essential skills required to excel in the industry. FITA Academy's CCNA Training in Gurgaon is designed to equip students with the essential knowledge and skills required to become proficient networking professionals in the current industry. Our CCNA training program is taught by experienced professionals with over eight years of practical network experience, providing you with expert guidance and in-depth understanding of networking concepts. The comprehensive training curriculum covers fundamentals such as managing routers, switches, modems, TCP/IP, LAN, and WAN, preparing you for the Cisco CCNA global certification exam.
Completing the CCNA training at FITA Academy will not only help you gain the necessary skills for networking roles but also enhance your career opportunities in the highly competitive networking industry. Our trainers provide practical training and real-world scenarios to ensure you are well-prepared for the demands of the industry. The CCNA certification from FITA Academy will give you the confidence to take on various networking roles and opportunities with ease. Join FITA Academy's CCNA Training in Gurgaon and take your networking career to new heights with the valuable CCNA certification, opening doors to exciting career prospects and opportunities in the field of networking.
Have Queries? Talk to our Career Counselor for more Guidance on picking the
right Career for you!
Placement Session & Job Opportunities after completing CCNA Course in Gurgaon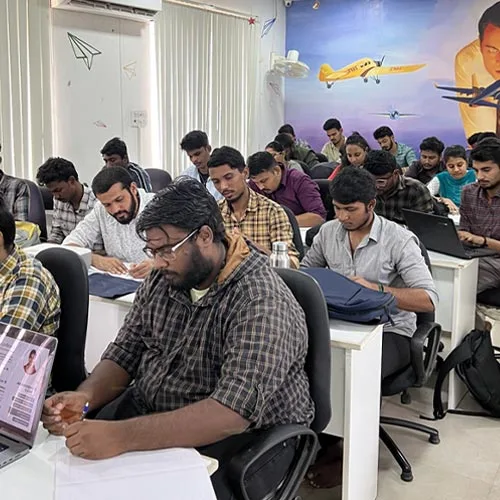 Networking is a rapidly growing career field in the information technology industry, and completing a CCNA (Cisco Certified Network Associate) course in Gurgaon can open up a world of job opportunities. In today's digital age, businesses rely heavily on secure and efficient networking systems to operate smoothly, making skilled network professionals in high demand.
With the increasing adoption of digital platforms by businesses, the need for secure and reliable networks has become paramount. This has led to a rising demand for network experts who possess in-depth knowledge of networking protocols and systems. By completing a CCNA course in Gurgaon, individuals can acquire the necessary skills and expertise to design, implement, and maintain secure networks, making them valuable assets to renowned organizations such as HCL Technologies, Cisco Systems, Tech Mahindra, Wipro, TCS, IBM, Cognizant, Infosys, Red Hat, and Reliance Communications, among others.
These organizations offer various job titles, including Network Administrator, Network Security Support Engineer, Network Analyst, Network Solutions Architect, Network Technician, and Network Engineer, among others. Obtaining CCNA certification is a significant accomplishment that showcases an individual's expertise and knowledge in networking concepts and applications. It can greatly enhance their chances of being hired for networking positions in Gurgaon and beyond. The demand for skilled network professionals is expected to continue growing as more companies adopt digital technologies, and networking remains the foundation for all other technologies.
In terms of salary, networking professionals in Gurgaon can expect a typical Network Engineer Salary For Freshers ranging of Rs. 2 LPA to Rs. 4.5 LPA, with potential for higher earnings based on years of experience and certifications. Those with 3 to 5+ years of experience in network engineering can earn an annual salary of Rs. 4.67 LPA to Rs. 5.2 LPA. Moreover, globally, network professionals can earn up to $96,859 USD per year, depending on their experience and certifications.
Completing a CCNA course in Gurgaon also equips individuals with the vital proficiencies and expertise required to excel in networking job interviews. They can confidently answer important networking interview questions and demonstrate their skills and knowledge, increasing their likelihood of being selected for networking positions.
Overall completing a CCNA course can lead to promising job opportunities in the field of networking. With the increasing demand for skilled network professionals in today's digital world, individuals who possess CCNA certification can expect a stable future with opportunities for growth in Gurgaon and beyond. The networking industry is constantly evolving, and obtaining CCNA certification with Important Networking Interview Questions and Answers can position individuals for success in this dynamic field.
Success Story of CCNA Course in Gurgaon
FITA Academy's CCNA program provided me with the knowledge and skills to excel in my networking career. The trainers were patient and always available to help. The collaborative learning environment and challenging coursework prepared me well for the CCNA exam. I'm proud to say that I secured a Network Administrator role after completing the program, and I owe it all to FITA Academy.
I can't thank FITA Academy enough for their exceptional CCNA program. The trainers were supportive and created a positive learning environment. The practical hands-on experience and comprehensive curriculum helped me gain the confidence to take the CCNA exam. I successfully passed the exam and landed a rewarding job in networking. I highly recommend FITA Academy to anyone looking to enhance their networking skills.
The CCNA program at FITA Academy was a game-changer for my career. The trainers were knowledgeable and made the coursework easy to understand. The practical approach to learning and the real-world scenarios helped me gain the skills needed for my job as a Network Engineer. I'm grateful for the quality of training I received and the opportunities it has brought my way. I highly endorse FITA Academy for CCNA training.
The CCNA program at FITA Academy exceeded my expectations. The trainers were exceptional, and the curriculum was comprehensive and engaging. I learned valuable networking skills and was able to apply them in my job immediately. The support and guidance from FITA Academy helped me clear the CCNA certification on my first attempt.
Enrolling in the CCNA program at FITA Academy was the best decision I have made for my career. The trainers were experienced and approachable, and the coursework was easy to understand. I gained practical knowledge and hands-on experience that I can use every day as a Network Engineer. I highly recommend FITA Academy to anyone looking to excel in networking.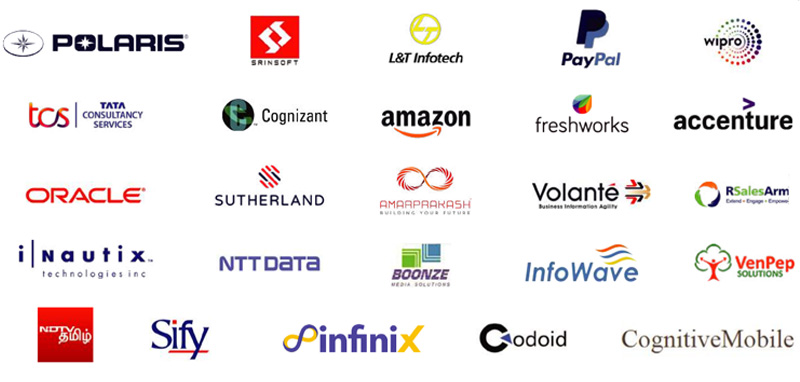 Frequently Asked Question (FAQ) about CCNA Course in Gurgaon
Additional Information of CCNA Course in Gurgaon
The CCNA certification is a highly regarded qualification within the networking field, with over a million professionals worldwide having earned this certification. These certified individuals are entrusted with the responsibility of designing and implementing network infrastructure that can effectively meet the demands of businesses in today's rapidly evolving technological landscape.
To acquire the skills and knowledge necessary for success in the networking field, students at FITA Academy in Gurgaon undergo comprehensive training that covers various aspects of network configuration, including IPv4 and IPv6, LAN switch installation, WAN connectivity, and network security. This training equips students with critical skills and expertise that are essential for excelling in their careers.
In today's competitive job market, employers often require network professionals to hold the Cisco CCNA certification. This is because contemporary networks require advanced hardware, software, and Cisco technologies to ensure optimal performance and secure network and physical infrastructures. FITA Academy in Gurgaon stands out as a leading CCNA training institute, providing top-quality Cisco training that enhances students' understanding of networking and hardware concepts. The CCNA program at FITA Academy covers an extensive array of topics that are vital in the field of networking and hardware. This includes hands-on training on installing, configuring, and maintaining Cisco devices, as well as optimizing network utilization for improved speed and quality.
By enrolling in the CCNA program at FITA Academy in Gurgaon, students gain the necessary skills and knowledge to excel in the dynamic field of networking. The institute's comprehensive training, experienced faculty, and state-of-the-art infrastructure make it the best CCNA institute in Gurgaon, ensuring that students receive the best possible education and preparation for a successful career in the networking industry.
Top Reasons to Enroll in CCNA Training Institute in Gurgaon 
Experienced and Certified Trainers: FITA Academy in Gurgaon provides CCNA training with experienced and certified trainers who possess expertise in Cisco products and other popular networks like cloud computing.
Comprehensive Curriculum: The course curriculum at FITA Academy is aligned with the CCNA certification, offering a comprehensive learning experience for students.
High Level of Proficiency: Students at FITA Academy can attain a high level of proficiency in the CCNA certification, thanks to the rigorous training provided by expert trainers.
Optimal Performance: The program offers detailed instructions on how to achieve optimal performance in the CCNA certification, ensuring that students are well-prepared for the exam.
Effective Management of Cisco Technologies: FITA Academy provides sessions on effectively managing Cisco technologies and networks, giving students practical skills that are valuable in real-world networking scenarios.
100% Placement Assistance: Upon completion of the Networking program, FITA Academy offers 100% placement assistance to students, helping them kickstart their careers in the networking industry.
Career Advancement: FITA Academy has a proven track record of helping networking professionals advance their careers, making it an ideal choice for individuals looking to progress in the field of networking and hardware.
Personalized Attention: With smaller batch sizes, FITA Academy ensures personalized attention to each student, allowing for a quality learning experience and better understanding of the course material.
Essential Skills and Knowledge: The CCNA course at FITA Academy equips students with the essential skills and knowledge required to thrive in the networking industry, making them well-prepared for real-world networking challenges.
Excellent Career Enhancement Choice: Choosing to enroll in the CCNA course at FITA Academy in Gurgaon is a strategic decision for those looking to elevate their careers in the networking and hardware domains. The program offers comprehensive training, seasoned instructors, and valuable placement assistance, ensuring that students are equipped with the skills required for a successful career in the industry.
Prerequisites for Enrolling in CCNA Course at FITA Academy in Gurgaon
FITA Academy's CCNA Training Institute in Gurgaon welcomes individuals at all levels of experience to enroll in their course, without any specific prerequisites. The course is designed to accommodate beginners as well as those with prior knowledge in networks and computers.
However, having a solid foundation in networks and computers can be beneficial in understanding the course material more effectively. FITA Academy's CCNA program is a comprehensive curriculum that covers a wide range of networking topics, including network installation, configuration, and troubleshooting.
During the course, experienced instructors at FITA Academy guide students through hands-on exercises that provide practical exposure to various networking scenarios. These exercises allow students to apply the theoretical concepts they have learned to real-world situations, enhancing their understanding of managing and maintaining complex networks.
FITA Academy's CCNA course aims to equip students with the essential knowledge and skills needed for a successful career in the networking industry. The course is tailored to suit individuals with different educational backgrounds and varying levels of experience, making it the top option for those who wish to augment their understanding of networking and advance their career growth.