Course Highlights and Why Should I Learn the CCNA Course in Kochi at FITA Academy?
Highly experienced trainers deliver industry-specific networking training, focusing on proper configuration techniques aligned with industry standards.
Our comprehensive CCNA training covers fundamental concepts for operating routers, switches, modems, TCP/IP, LAN, and WAN.
Interactive instructor-led sessions create an engaging learning environment where you can actively participate, ask questions, and clarify doubts.
Regular recap sessions reinforce skills and knowledge from previous classes and building a strong foundation.
Smart Classrooms with blended learning enhance understanding of complex CCNA concepts.
Our program offers high-quality training at an affordable cost, ensuring accessibility for diverse backgrounds.
Flexible batch options include weekends and weekdays to accommodate your convenience.
Successful completion of the course grants a recognised CCNA certification, boosting employability in the networking industry.
Our dedicated placement cell provides 100% assistance, connecting you with over 1500 partnership for rewarding career opportunities.
On Completion of our CCNA training, you will possess the skills, knowledge, and confidence to pursue your dream job in the dynamic networking field.
Upcoming Batches
| | | | |
| --- | --- | --- | --- |
| 12-06-2023 | Weekdays | Monday (Monday - Friday) | |
| 15-06-2023 | Weekdays | Thursday (Monday - Friday) | |
| 17-06-2023 | Weekend | Saturday (Saturday - Sunday) | |
| 24-06-2023 | Weekend | Saturday (Saturday - Sunday) | |

Classroom Training
Get trained by Industry Experts via Classroom Training at any of the FITA Academy branches near you
Why Wait? Jump Start your Career by taking the CCNA Course in Kochi!
Instructor-Led Live Online Training
Take-up Instructor-led Live Online Training. Get the Recorded Videos of each session.
Travelling is a Constraint? Jump Start your Career by taking the CCNA Course Online!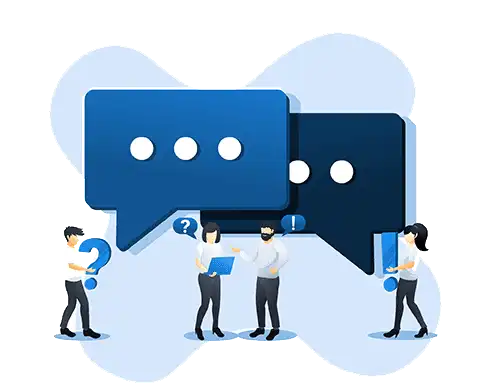 Have Queries? Talk to our Career Counselor
for more Guidance on picking the right Career for you! .
Trainer Profile
Our CCNA training program meets global standards for Network Associate Certification, preparing you for a successful career in the industry.
Experienced trainers with over a decade of Network Engineering experience deliver industry-specific training for proper configuration.
FITA Academy Covers essential concepts like routers, switches, TCP/IP, LAN, and WAN, our program equips you with the skills needed to operate network components.
Interactive instructor-led sessions provide opportunities to ask questions and clear doubts, ensuring a comprehensive understanding.
Regular recap sessions reinforce acquired skills, enhancing your grasp of the course material.
Smart Classrooms with blended learning offer a modern approach to effective CCNA training.
Our CCNA certification is affordable for freshers and working professionals alike.
Flexibility in training timing with weekend and weekday batches available to suit both students and working professionals.
Our placement cell ensures 100% placement assistance with tie-ups to over 1500 companies, ranging from small to large-scale businesses.
On Successfully completing the CCNA training program that equips you with the necessary skills for pursuing your dream job in the networking industry, with additional interview tips provided by our trainers.
Features
Real-Time Experts as Trainers
At FITA Academy, You will Learn from the Experts from industry who are Passionate in sharing their Knowledge with Learners. Get Personally Mentored by the Experts.
LIVE Project
Get an Opportunity to work in Real-time Projects that will give you a Deep Experience. Showcase your Project Experience & Increase your chance of getting Hired!
Certification
Get Certified by FITA Academy. Also, get Equipped to Clear Global Certifications. 72% FITA Academy Students appear for Global Certifications and 100% of them Clear it.
Affordable Fees
At FITA Academy, Course Fee is not only Affordable, but you have the option to pay it in Installments. Quality Training at an Affordable Price is our Motto.
Flexibility
At FITA Academy, you get Ultimate Flexibility. Classroom or Online Training? Early morning or Late evenings? Weekdays or Weekends? Regular Pace or Fast Track? - Pick whatever suits you the Best.
Placement Support
Tie-up & MOU with more than 1500+ Small & Medium Companies to Support you with Opportunities to Kick-Start & Step-up your Career.
CCNA Certification Course in Kochi
About CCNA Certification Course in Kochi
at FITA Academy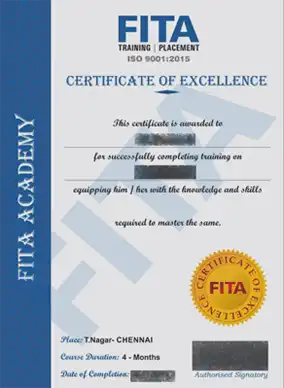 CCNA Certification Course in Kochi
In today's competitive job market, acquiring professional credentials is crucial to stand out from the crowd. One such highly sought-after certification is the CCNA (Cisco Certified Network Associate), which validates a comprehensive understanding of Cisco networking concepts and their practical applications. This esteemed certification opens doors to a diverse range of career opportunities, as it demonstrates that the candidates possesses the necessary skills to work as a proficient network engineer.
FITA Academy, a reputable training institute located in Kochi, offers an exceptional CCNA certification course designed to make you with the essential skills required to thrive as a networking professional. CCNA Training In Cochin is taught by seasonedindustry experts with over 8+ years of real-world experience in network platforms. This ensures that you receive top-quality training backed by practical insights. Your training will be guided by our knowledgeable instructors. Enabling you to upgrade your knowledge and prepare effectively for the globally recognised CCNA certification exam conducted by Cisco. Rest assured, with their guidance, you will acquire the in-depth skills and knowledge needed to excel in the dynamic field of networking.
Enrolling in our CCNA certification course will significantly expand your career prospects within the networking domain. This certification not only demonstrates your expertise in networking but also distinguishes you from other candidates in the job market. Your resume will garner priority during the selection process, granting you a competitive advantage over other applicants. Furthermore, achieving CCNA certification unlocks a wide array of employment opportunities, including positions such as Network Engineer, Network Administrator, and Network Analyst.
The CCNA certification serves as a vital credential for those aspiring to forge a successful career in networking. FITA Academy's CCNA certification course is the ideal choice for individuals seeking to acquire the necessary skills and knowledge to become proficient networking professionals. With our experienced trainers and exceptional training methodologies, You may be assured that you are ready to succeed in the networking industry.
Make FITA Academy your partner in achieving your CCNA certification and embark on a transformative journey towards a rewarding and successful networking career.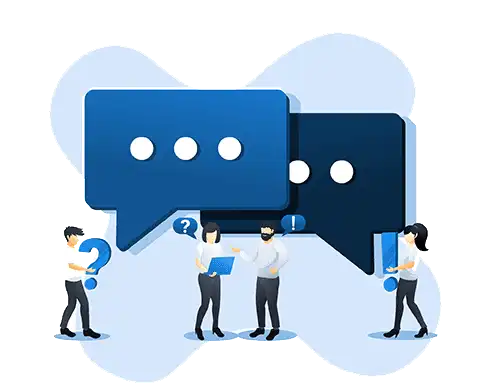 Have Queries? Talk to our Career Counselor
for more Guidance on picking the right Career for you! .
Job Opportunities After Completing CCNA Course in Kochi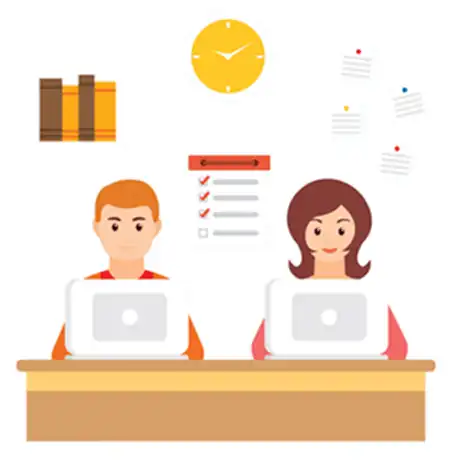 With the rate of speed of technological advancement and the expanding demand for dependable network infrastructure, the demand for skilled IT professionals has soared to new heights. In this ever-evolving world, the CCNA certification course emerges as an exceptional opportunity for individuals wishing to establish a lucrative career in networking. Offering a comprehensive curriculum that encompasses software development and network administration, the CCNA certification paves the way for a promising future, particularly for new graduates.
As IT organisations shift their focus towards networking automation and programming, the CCNA course is poised to gain even greater prominence. Those who have a passion are best suited for this course for network simulations, cloud computing, system operations, administration, and development. By acquiring the CCNA certification, professionals can put oneself at the forefront of the industry and arm themselves with the skills and knowledge necessary to succeed in this fast-paced sector.
In India, the CCNA certification course is witnessing tremendous demand, with a multitude of job openings available for CCNA-certified professionals. This certification opens doors to various job profiles, including Network Engineer, Network Support Engineer, System Engineer, Technical Support, Network Security Specialist, Technical Faculty, Senior Technical Analyst, Senior Technical Support Associate, and System and Network Administrator, among others. Renowned companies such as IBM India, Wipro BPS, Casting Networks, Accenture, and Mphasis actively seek CCNA-certified professionals to join their teams.
To ensure career growth and advancement in the industry, professionals can rely on the expertise of CCNA training institutes like the one in Kochi. These institutes provide comprehensive training programs that equip individuals with the requisite skills to excel in their careers. By enrolling in a reputable CCNA training institute, professionals can rest assured that they are receiving top-notch education and guidance, setting themselves up for success in the competitive IT job market.
According to recent surveys, CCNA-certified experts earn an average annual income of approximately $79,000 globally, with the figure amounting to around Rs 3.5 lakhs in India. Anyways, it is compulsory to note that these values can vary significantly based on factors such as experience, location, proficiency level, enterprise, and job position. As professionals gain more experience and expertise in the field, their earning potential increases substantially, making the CCNA certification an investment in long-term financial security.
CCNA Training In Cochin provides an excellent opportunity for individuals seeking to start a career in networking, system operations, cloud computing, administration, and development. Given the ongoing increase in demand for competent IT experts, the future potential of the CCNA course appears exceptionally promising. By enrolling in a reputable CCNA training institute, individuals can acquire the necessary skills and knowledge to excel in their careers. With top-tier companies actively recruiting CCNA-certified professionals, investing in the CCNA certification course is a strategic move that promises a fulfilling and prosperous future in the ever-evolving IT industry. Find more about Networking Interview Questions and Answers from our FITA.in website
Following course completion, students typically select one of the following careers:
Network Engineer
Network Support Engineer
System Engineer
Technical Support
Network Security Specialist
Technical Faculty
Senior Technical Support Associate
System and Network Administrator
Student Testimonials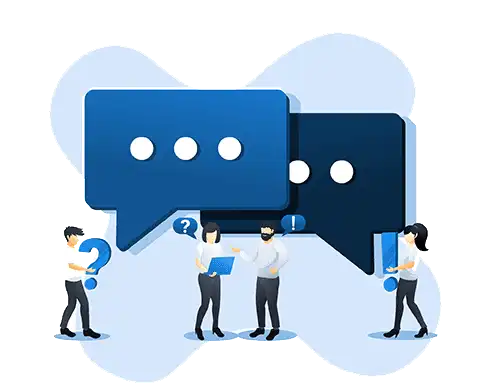 Have Queries? Talk to our Career Counselor
for more Guidance on picking the right Career for you! .
Additional Information
The CCNA certification is recognised globally as one of the most prestigious and enduring credentials in the hardware and networking fields. With a vast number of CCNA-certified professionals making significant contributions to the industry, this certification holds immense value. CCNA Training Institute In Cochin offers a comprehensive CCNA course that equips students with practical knowledge and skills to configure, troubleshoot, and secure networking infrastructure to meet evolving business requirements.
Mastering Networking Infrastructure
The primary responsibility of a certified networking professional is to design, set up, and configure network infrastructure that aligns with the dynamic needs of businesses. Through the CCNA course at FITA Academy, students gain hands-on experience in setting up, configuring, and testing both IPv4 and IPv6 networks. They learn to configure IP routers, establish LAN switches, connect to wide area networks (WANs), and identify and mitigate basic security threats within networks.
The Significance of CCNA Certification
Employers in the network industry highly value the Cisco CCNA certification. As networks become increasingly complex, organisations rely on skilled professionals who can effectively handle advanced devices, systems, and Cisco technologies to optimise and secure their hardware and networking infrastructure. The CCNA certification validates a professional's ability to understand, install, configure, operate, and troubleshoot network routers and switches. With this certification, individuals demonstrate their expertise in establishing network connections across remote sites via WAN.
Benefits of CCNA Training at FITA Academy, Kochi
As a leading CCNA training centre, FITA Academy is dedicated to enhancing students' hardware and networking skills. The CCNA training program focuses on strengthening conceptual understanding while providing practical expertise in installing, configuring, and maintaining Cisco device-based networks. Students acquire the knowledge required to increase productivity, reduce network errors, and enhance technical proficiency. Through optimal network utilisation, they learn to improve the speed and quality of networking components, enabling the construction of effective infrastructures.
Experienced Trainers and Industry-Relevant Curriculum
FITA Academy's CCNA course in Kochi is facilitated by experienced trainers who possess in-depth knowledge and industry expertise. They provide personalised guidance and mentorship, ensuring that students grasp complex networking concepts and technologies effectively. The curriculum is thoughtfully designed to cover all essential topics, incorporating the latest industry trends and advancements. Practical lab sessions and real-world scenarios allow students to apply their learning, reinforcing their skills and boosting their confidence.
Launch Your Networking Career
By enrolling in the CCNA certification course at FITA Academy, students position themselves for a rewarding networking career. The certification opens doors to a wide range of opportunities, including network engineering, system administration, and technical support roles. Graduates are equipped with the skills and information necessary to thrive in the competitive job market.
CCNA Training Institute In Cochin, is a pathway to success in the dynamic world of networking. Through comprehensive training, hands-on experience, and industry-relevant curriculum, students gain the expertise to configure and troubleshoot network infrastructure effectively. By earning the CCNA certification, individuals establish their credibility and increase their employability in a variety of roles within the networking field. Enrol at FITA Academy today and unlock the door to a rewarding and promising networking career.