Course Highlights and Why Should I Learn the CCNA Course in Pune at FITA Academy?
Industry-reflective curriculum for global networking demands.
Industry-specific training to understand and configure networks effectively.
Experienced trainers with over a decade of Network Engineering expertise.
Comprehensive course covering routers, switches, TCP/IP, LAN, and WAN.
Instructor-led interactive sessions for engaging learning experience.
Regular review sessions to reinforce skills and enhance understanding.
Smart Classrooms and integrated learning tools for modern training.
Affordable fees with certification upon course completion.
Flexible timings with weekend, weekday, and fast-track options.
100% placement assistance with collaborations with 1,500+ organizations.
Upcoming Batches
| | | | |
| --- | --- | --- | --- |
| 12-06-2023 | Weekdays | Monday (Monday - Friday) | |
| 15-06-2023 | Weekdays | Thursday (Monday - Friday) | |
| 17-06-2023 | Weekend | Saturday (Saturday - Sunday) | |
| 24-06-2023 | Weekend | Saturday (Saturday - Sunday) | |

Classroom Training
Get trained by Industry Experts via Classroom Training at any of the FITA Academy branches near you
Why Wait? Jump Start your Career by taking the CCNA Course in Pune!
Instructor-Led Live Online Training
Take-up Instructor-led Live Online Training. Get the Recorded Videos of each session.
Travelling is a Constraint? Jump Start your Career by taking the CCNA Course Online!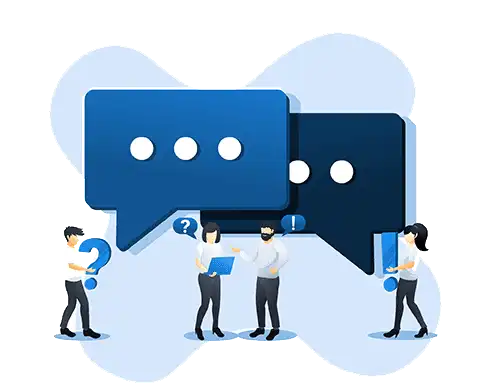 Have Queries? Talk to our Career Counselor
for more Guidance on picking the right Career for you! .
Trainer Profile
Instructors at FITA Academy cover both theoretical and practical aspects of networking.
CCNA trainers are working professionals with expertise in the latest advancements in the field.
Hands-on training provided by Cisco-certified instructors at FITA Academy.
In-depth training on industry practices from CCNA experts.
Individualized attention and practical training for each student.
Cisco-certified networking experts with extensive experience as CCNA instructors.
Mock interviews to provide crucial advice on resume building and interview skills.
Real-world examples and scenarios used for practical understanding.
Regular updates on latest trends and technologies in networking.
Professional guidance and mentorship from experienced CCNA trainers at FITA Academy.
Features
Real-Time Experts as Trainers
At FITA Academy, You will Learn from the Experts from industry who are Passionate in sharing their Knowledge with Learners. Get Personally Mentored by the Experts.
LIVE Project
Get an Opportunity to work in Real-time Projects that will give you a Deep Experience. Showcase your Project Experience & Increase your chance of getting Hired!
Certification
Get Certified by FITA Academy. Also, get Equipped to Clear Global Certifications. 72% FITA Academy Students appear for Global Certifications and 100% of them Clear it.
Affordable Fees
At FITA Academy, Course Fee is not only Affordable, but you have the option to pay it in Installments. Quality Training at an Affordable Price is our Motto.
Flexibility
At FITA Academy, you get Ultimate Flexibility. Classroom or Online Training? Early morning or Late evenings? Weekdays or Weekends? Regular Pace or Fast Track? - Pick whatever suits you the Best.
Placement Support
Tie-up & MOU with more than 1500+ Small & Medium Companies to Support you with Opportunities to Kick-Start & Step-up your Career.
CCNA Certification Course in Pune
About CCNA Certification Course in Pune
at FITA Academy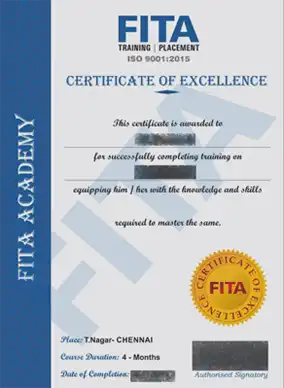 CCNA Certification Course in Pune
The CCNA Certification is a professional credential that validates the knowledge of CCNA concepts and their practical application in real-world scenarios. This certification signifies that the holder possesses the necessary skills to work as a competent Network Engineer, backed by their training and real-world experiences. Obtaining the CCNA Certification not only increases the chances of employability but also enhances the resume ranking during job interviews.
At FITA Academy, our CCNA Training in Pune is designed to equip students with the knowledge and abilities required to excel as networking professionals in the current industry landscape. Our experienced trainers, with over 8+ years of experience working with networks, provide comprehensive CCNA training. With their guidance, you can learn more and successfully clear the Cisco CCNA global certification exam, opening up more networking-related job opportunities. Investing in CCNA Certification training at FITA Academy can significantly boost your career prospects, giving you a competitive edge in the job market. Don't miss out on the opportunity to enhance your networking skills and increase your employability with our top-notch CCNA Training in Pune.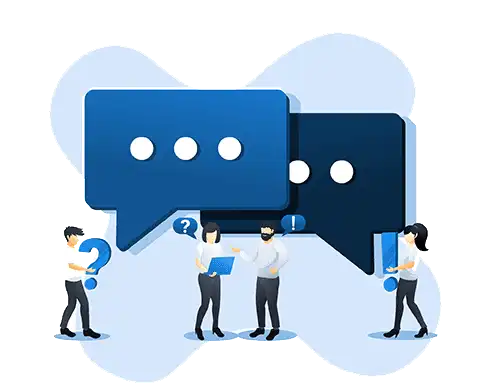 Have Queries? Talk to our Career Counselor
for more Guidance on picking the right Career for you! .
Job Opportunities After Completing CCNA Course in Pune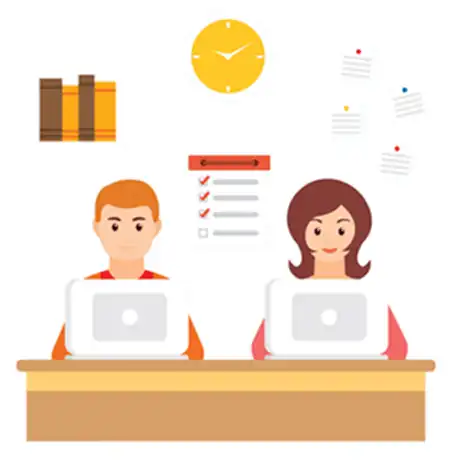 The field of networking in the information technology industry offers rapid job opportunities, making it a promising career path for individuals. As businesses increasingly adopt digital platforms, the need for a secure and efficient network becomes crucial. Consequently, there is a growing demand for networking professionals who possess comprehensive knowledge and proficiency in networking protocols and systems.
Cisco Systems, HCL Technologies, CSS Corporations, Tech Mahindra, TCS, Reliance Communications, Wipro, IBM, Cognizant, Infosys, Red Hat, and many other reputable companies actively hire CCNA certified employees. Some of the popular job titles offered by these companies include Network Engineer, Network Administrator, Network Security Support Engineer, Network Analyst, Network Solutions Architect, Network Technician, and Network Security Support Engineer.
In India, Network Engineer Salary For Freshers ranges from Rs. 3.5 million to Rs. 4.5 million, with network engineers with 3 to 5+ years of experience earning between Rs. 467,000 to Rs. 520,000 per year. In various regions across the globe, networking professionals can earn an annual income of up to $97,859 USD, contingent upon their level of experience and certifications.
Also Read: Networking Interview questions and Answers
FITA Academy's CCNA Training in Pune covers the essential skills required to excel as a Networking Engineer under the guidance of real-world professionals. The course upskills students with the knowledge and skills necessary to resolve complex networking issues, making them valuable assets to businesses.
Employers are constantly on the lookout for qualified candidates to fill various networking positions in their organizations. With a CCNA certification in Pune, individuals gain a competitive edge and open up numerous career advancement opportunities. CCNA certified professionals play a critical role in assisting businesses in resolving networking challenges and providing superior knowledge and skills.
Overall completing the CCNA Classes In Pune can lead to exciting job opportunities in the networking field, with the potential for career growth and lucrative salaries. With the right skills and certification, you can embark on a rewarding career path as a networking professional.
Student Testimonials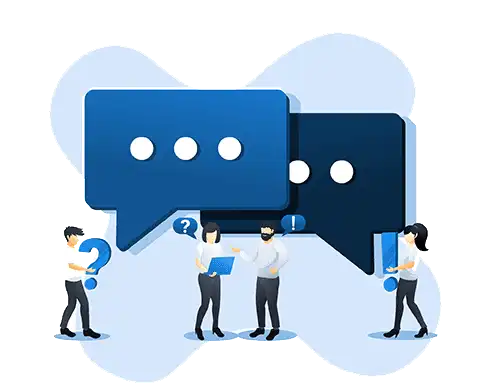 Have Queries? Talk to our Career Counselor
for more Guidance on picking the right Career for you! .
Additional Information
The CCNA Certification is a widely recognized benchmark for networking professionals worldwide, with over one million CCNA-certified individuals employed in the networking and hardware industries. Certified network experts play a crucial role in building and managing network infrastructure to meet evolving business requirements.
Enrolling in the best CCNA Training Institute In Pune will equip trainees with the skills to build, configure, and test IPv4 and IPv6 networks. This includes installing LAN switches, setting up IP routers, connecting to WANs, and addressing basic network security concerns.
In today's complex network settings, employers often require the Cisco CCNA certification for network technology professionals. FITA Academy, as a premier CCNA Training Institute in Pune, provides comprehensive Cisco training that enhances networking and hardware knowledge. The CCNA Training covers installation, configuration, and maintenance of Cisco devices, helping participants improve productivity, reduce network errors, and enhance technical skills. The training also emphasizes maximizing network utilization to improve network component speed and quality, and acquiring the necessary knowledge to construct a successful network infrastructure.
Why Enrol in the best CCNA Training Institute In Pune with FITA Academy?
Learn from Cisco-certified experts who have in-depth knowledge of Cisco products and other popular networks, such as Cloud computing.
The course curriculum is tailored to align with the CCNA Certification, ensuring a concentrated and relevant learning experience.
FITA Academy students achieve a high level of mastery in the CCNA Certification through comprehensive training.
Detailed instructions and guidance on how to achieve CCNA certification with top performance.
Sessions are designed to educate students on the management of Cisco technologies and networks.
100% placement assistance is provided to students who successfully complete the Networking program.
FITA Academy has a proven track record of assisting networking professionals in advancing their careers.
Smaller batch sizes ensure individualized attention and care for each participant.
Access to industry-standard networking equipment and practical hands-on training for real-world scenarios.
Regular assessments and practice tests to gauge progress and prepare for the CCNA Certification exam.
Interactive and engaging training sessions with a focus on practical skills development.
Up-to-date course content that aligns with the latest industry trends and technologies.
Flexible class timings and weekend batches to accommodate busy schedules.
State-of-the-art infrastructure and modern training facilities for an optimal learning experience.
Post-training support and assistance in job interviews and career guidance to kickstart your networking career.
Who can Take Advantage of FITA Academy's Cisco Certified Network Associate Course in Pune?
FITA Academy's Cisco Certified Network Associate (CCNA) course in Pune is suitable for anyone who is interested in entering the field of networking. Whether you are a novice seeking to begin a networking career or a seasoned practitioner aiming to augment your networking skills, this course can be advantageous for you. If you are currently working in the networking industry and wish to upgrade your skills and obtain CCNA Certification in Pune, FITA Academy can provide you with the necessary training to excel in your role.
With a focus on practical skills development and industry-standard networking equipment, this CCNA Training Institute in Pune offers comprehensive training to help you succeed in your networking career. FITA Academy's CCNA course in Pune is well-suited for recent graduates, working professionals, and individuals with a keen interest in networking. The course is designed to cater to diverse learning needs and prepare learners for the challenges of the networking industry.
What prerequisites are necessary to enrol in the CCNA course at FITA Academy in Pune?
To enroll in the CCNA course at FITA Academy in Pune, there are no specific prerequisites. However, having a basic understanding of networks and computers would be beneficial. The course curriculum is designed to cover fundamental to advanced networking topics, and the experienced instructors at FITA Academy will guide you through the course with hands-on exercises. Even if you are new to networking, the course is structured to provide you with a comprehensive understanding of the subject matter. The instructors will cover the necessary foundational concepts and progressively introduce more advanced topics, making it accessible for learners of all levels. Rest assured, you will receive the guidance and support needed to successfully complete the CCNA course at FITA Academy in Pune.