Course Highlights & Why DevOps Training in Jaipur at FITA Academy?
FITA Academy offers the best Devops Training in Jaipur, providing students with certification-specific lessons and industry credibility.
The course covers all DevOps topics from scratch and provides blended learning for both beginners and experts.
Students will gain practical experience with popular DevOps tools such as GIT, Maven, Jenkins, Ansible, Puppet, Docker, Nagios, Kubernetes and more.
FITA Academy's expert trainers are highly qualified DevOps specialists with extensive industry experience.
The course offers flexible scheduling options, with weekday and weekend classes available to accommodate student's busy schedules.
Students can choose between attending offline classes, live online classes, or access recorded sessions of the classes.
The Devops Training in Jaipur is designed to provide extensive learning through real-time projects and case studies.
FITA Academy has partnerships with over 1,500 organizations, ensuring that students have access to plenty of career opportunities.
Students will learn how to use DevOps methodologies to improve software delivery, quality, and efficiency.
After completing the course, students will get a certificate that is highly valued by big IT companies.
Upcoming Batches
| | | | |
| --- | --- | --- | --- |
| 05-10-2023 | Weekdays | Thursday (Monday - Friday) | |
| 07-10-2023 | Weekend | Saturday (Saturday - Sunday) | |
| 09-10-2023 | Weekdays | Monday (Monday - Friday) | |
| 14-10-2023 | Weekend | Saturday (Saturday - Sunday) | |

Classroom Training
Get trained by Industry Experts via Classroom Training at any of the FITA Academy branches near you
Why Wait? Jump Start your Career by taking DevOps Training in Jaipur!
Instructor-Led Live Online Training
Take-up Instructor-led Live Online Training. Get the Recorded Videos of each session.
Travelling is a Constraint? Jump Start your Career by taking the DevOps Online training!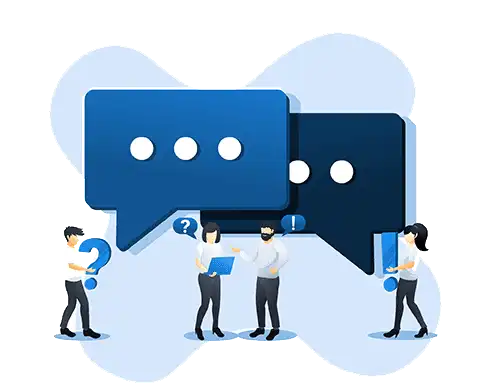 Have Queries? Talk to our Career Counselor
for more Guidance on picking the right Career for you! .
Trainer Profile
The DevOps trainers at FITA Academy in Jaipur have over 10 years of work experience, which means that students can learn from very experienced experts.
The training program uses the latest methods, technology, and techniques to provide a hands-on learning experience.
FITA Academy's DevOps curriculum is comprehensive and project-based, providing students with practical experience.
The DevOps trainers have a proven track record of managing complex and real-world Agile DevOps projects, giving students valuable insight into industry practices.
The trainers focus on providing results-driven and industry-relevant training of the highest quality.
Students can receive personalized attention and support from the instructors, who are available to answer any questions.
The DevOps Training in Jaipur equips students with skills not only for their resumes but also for performing well in job interviews.
The course covers all relevant DevOps tools and their applications, giving students a comprehensive understanding of the field.
The trainers are passionate about sharing their knowledge and experience with students, helping them to excel in their careers.
FITA Academy provides a supportive and collaborative learning environment that encourages student success.
Features
Real-Time Experts as Trainers
At FITA Academy, You will Learn from the Experts from industry who are Passionate in sharing their Knowledge with Learners. Get Personally Mentored by the Experts.
LIVE Project
Get an Opportunity to work in Real-time Projects that will give you a Deep Experience. Showcase your Project Experience & Increase your chance of getting Hired!
Certification
Get Certified by FITA Academy. Also, get Equipped to Clear Global Certifications. 72% FITA Academy Students appear for Global Certifications and 100% of them Clear it.
Affordable Fees
At FITA Academy, Course Fee is not only Affordable, but you have the option to pay it in Installments. Quality Training at an Affordable Price is our Motto.
Flexibility
At FITA Academy, you get Ultimate Flexibility. Classroom or Online Training? Early morning or Late evenings? Weekdays or Weekends? Regular Pace or Fast Track? - Pick whatever suits you the Best.
Placement Support
Tie-up & MOU with more than 1500+ Small & Medium Companies to Support you with Opportunities to Kick-Start & Step-up your Career.
DevOps Certification Training in Jaipur
About DevOps Certification Training in Jaipur at FITA Academy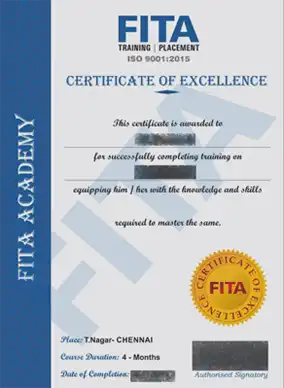 DevOps Certification Training in Jaipur
Getting a DevOps certification in Jaipur from FITA Academy can greatly improve your chances of getting a job in the DevOps field. As a job seeker, it's essential to showcase your technical proficiency and ability to meet the job requirements. Possessing a DevOps certification demonstrates your commitment to staying updated with the latest industry-specific tools and methodologies. FITA Academy's DevOps Certification course in Jaipur provides comprehensive training on Continuous Integration and Continuous Testing (CI/CD) principles. This course equips you with practical knowledge and skills to implement these techniques in real-world scenarios. Our renowned training program uses the latest technologies and up-to-date methodologies, giving you the deep dive into efficient tools necessary to quickly and effectively integrate new technology for clients.
The best Devops Training in Jaipur not only imparts industry-specific knowledge but also helps students navigate challenging topics. Our program provides a thorough and comprehensive approach to DevOps, making our students highly competitive candidates in the job market. After completing the course, you will have the chance to improve your skills and knowledge even more.
Adding a DevOps certification from FITA Academy to your resume will distinguish you from other applicants in the job market. Employers will take notice of your qualifications and proficiency in the field. Our DevOps certification in Jaipur holds a great deal of market value, and you will have a significant advantage in the highly competitive job market. With the skills and competencies imparted by FITA Academy, you will be well-equipped to excel in your DevOps career.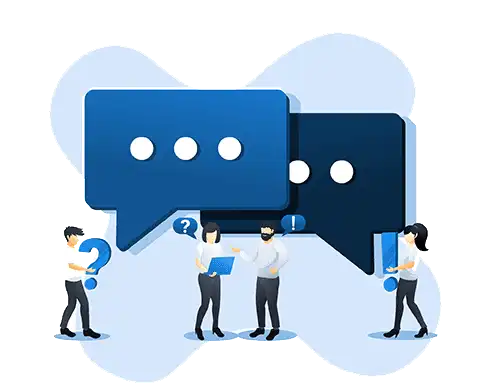 Have Queries? Talk to our Career Counselor
for more Guidance on picking the right Career for you! .
Job Opportunities After Completing DevOps Training in Jaipur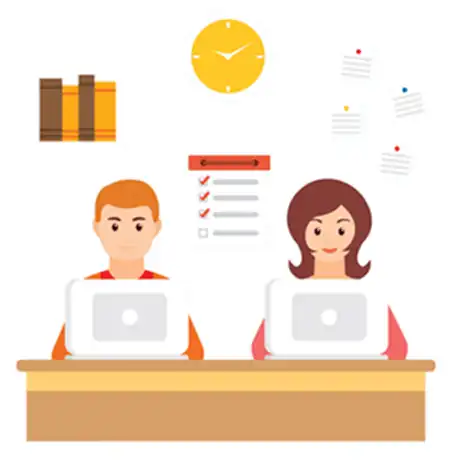 With the widespread use of digital and online services, there is a growing need for uninterrupted and seamless delivery of these services. To achieve this, it is essential to streamline and automate critical components of the software development cycle to ensure efficient software utilization. DevOps methodologies facilitate IT operations teams in bridging the gap between software development and operation, enabling the creation, development, and design of software and computer systems to be efficiently managed and maintained for seamless and error-free delivery and implementation.
The principles and practices of DevOps are rooted in agile development processes and techniques, and strive to unite these two domains to accelerate and refine the delivery of software and systems to IT and web-based applications. There are many software and service providers that offer DevOps methodologies and tools. These tools are designed to meet the needs of different people, including programmers, system engineers, and IT experts.
They improve the accessibility and integration of services, and provide assistance with managing digital infrastructure and services. FITA Academy in Jaipur provides DevOps Training that endeavors to empower students with the essential proficiencies to efficiently utilize DevOps tools and services for smooth incorporation and distribution of web-based applications. The training is led by experts in cloud computing and DevOps who strive to provide an in-depth understanding of industry practices and effective DevOps methods. This program is designed to give students a competitive edge in the fast-paced industry and enable them to apply new solutions such as the best DevOps Engineer Salary for freshers and secure employment. The hands-on exercises and real-world case studies included in the curriculum provide students with a unique learning experience that emphasizes the importance and benefits of DevOps.
The DevOps industry encompasses job roles such as DevOps Engineer, DevOps Administrator, Senior Cloud Engineer in DevOps, and DevOps Systems and Network Engineer. Those starting in this field can earn anywhere from INR 4.8 LPA to INR 6 LPA annually, while those with greater experience and knowledge can earn more than INR 1,2 LPA. FITA Academy has forged collaborations with more than 1500 firms that can aid in placement support and connect you with suitable job prospects that match your professional objectives.
Key Skills Required for a DevOps Engineer
Here are some important skills that a DevOps Engineer should possess:
Proficiency in scripting languages such as Java, Perl, Python, and Ruby for operating systems.
Ability to configure and administer databases, such as MySQL and Mongo.
Strong problem-solving skills.
Practical knowledge of various open-source technologies, cloud computing, and tools.
Understanding of key principles of DevOps and Agile methodologies.
Capability to create and maintain CI/CD processes for SaaS applications using tools like Maven, Jenkins, etc.
Expertise in configuration management tools such as SaltStack, Ansible, and Puppet.
Skill in designing, building, and executing cloud-based applications using platforms like AWS, Azure, etc.
Experience in working closely with integration and deployment teams and following industry standards and best practices.
Strong leadership, cross-functional leadership, and communication skills are essential for a DevOps Engineer.
Basic knowledge of the Linux operating system and scripting languages like Shell or Python is an added advantage.
A DevOps Certified individual has the expertise to efficiently manage a variety of organizational operations. Those who can effectively handle both business operations and software development can expect to find growth prospects in various organizations. If you're preparing for a DevOps role, be prepared to demonstrate your knowledge and skills in areas such as continuous integration and delivery, containerization, cloud computing, and infrastructure automation, among others. DevOps Interview Questions and Answers can help you better prepare for these types of questions and showcase your expertise during the interview process.
Student Testimonials
FITA Academy's Python Training in Jaipur helped me gain a solid understanding of Python programming concepts and techniques. The practical assignments and projects were challenging but rewarding, and the instructors were always willing to provide guidance and feedback. I now feel confident in my Python skills and am using them daily in my job.
I had a fantastic experience with FITA Academy's Python Training in Jaipur. The curriculum was well-structured, and the instructors were knowledgeable and supportive. The hands-on exercises and real-world projects helped me develop practical skills that I can apply in my job. I highly recommend FITA Academy to anyone looking for comprehensive and high-quality Python training.
I had an exceptional learning experience at FITA Academy's Python Training in Jaipur. The instructors were supportive, engaging, and always available to help. The course content was thorough and provided me with a strong foundation in Python programming. Now I feel confident in my ability to work with Python and am excited to apply my skills in the workplace. Thanks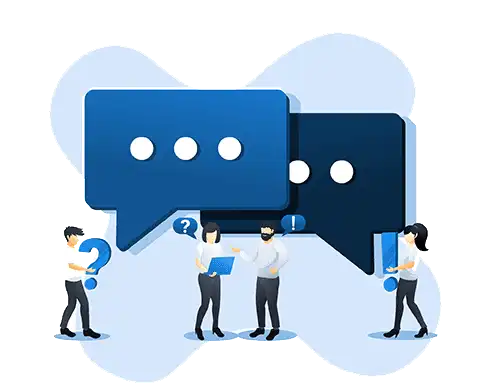 Have Queries? Talk to our Career Counselor
for more Guidance on picking the right Career for you! .
Additional Information
The DevOps Training Institute in Jaipur provides a comprehensive curriculum that covers the essential principles of DevOps. The program is divided into two sections, focusing on both theoretical and practical aspects of DevOps. The training begins with an overview of DevOps fundamentals, including agile and waterfall methodologies.
Moreover, students will acquire a thorough understanding of continuous integration and deployment, along with the management of configurations using popular tools such as Ansible, Chef, and Puppet. The second half of the program emphasizes cloud computing, Linux administration, and foundational concepts. This includes the exploration of cloud computing development and its various public cloud types such as AWS, Google, and Microsoft.
Within the Linux administration section, students will learn about vital Linux commands and administration. The third component of the course covers shell programming and integration, including flow control, variable loops, functions, string manipulation, file reading and writing. The course also highlights continuous integration, with a particular focus on Jenkins, encompassing installation, administration, master and slave mode configurations, and security aspects, such as authorization, confidentiality, authentication, and user creation.
What is the significance of DevOps?
DevOps has become crucial for developers as it enables them to establish a stable approach, enhance security measures, and exercise control over applications, reducing the possibility of errors and providing several other benefits that make it a widely adopted practice. Join the DevOps training program at FITA Academy in Jaipur to obtain certification.
Who can take advantage of DevOps Training Programme?
Students or professionals interested in development, testing, security engineering, administration, management, operations, solution architecture, integration, and AWS can benefit from this program. The course is ideal for computer science enthusiasts, graduates, and students seeking to advance their IT careers.
What prior knowledge is necessary to join a DevOps course?
No prior experience is necessary to enrol in FITA Academy's Devops Training in Jaipur. Our instructors will begin with the fundamentals and cover all aspects of DevOps strategies and processes, intending to assist you in commencing your DevOps journey and become a proficient developer.
Learning outcomes of DevOps Training in Jaipur at FITA Academy
Acquire a thorough understanding of basic and advanced principles of DevOps practices.
Gain hands-on experience by setting up a virtual environment for DevOps processes.
Learn how to implement a software version control system.
Get familiar with Jenkins and how it can be used for continuous integration through CI/CD pipelines.
Explore the configuration and synchronization of multiple machines using Vagrant.
Acquire knowledge of device configuration management using Ansible and Puppet.
Get experience creating test scenarios using Selenium WebDriver and Maven.
Study container orchestration and containerization using Docker and Kubernetes.
Utilize Nagios for performance monitoring and optimization.
Learn about cloud computing through training on Amazon Web Services.
FITA Academy offers an all-inclusive DevOps training course in Jaipur, which is available to individuals of diverse backgrounds and proficiency levels. The program covers both fundamental and advanced DevOps concepts, which facilitates easy understanding and comprehension for students. Additionally, FITA Academy's DevOps certification program enables students to discover various career paths across different sectors. DevOps Tutorial is an excellent resource for individuals seeking to expand their knowledge of DevOps practices and principles.