Course Highlights & Why DevOps Training in Pondicherry at FITA Academy?
Real-time, instructor-led, interactive DevOps training programmes offered by working experts.
Modules of the DevOps Course that are professionally crafted to meet the needs of worldwide industries.
Learn DevOps practises from the fundamentals to more advanced topics under the direction of knowledgeable educators.
On the performance KPIs that form the basis of DevOps, a heightened level of concentration and care will be put.
Students will receive lessons on configuration and version management best practises that support DevOps.
Students will be armed with an in-depth understanding of the fundamentals and procedures that guarantee continual implementation and delivery.
Kubernetes automates the deployment of applications and containers for scale.
Utilize Ansible and Puppet to execute Configuration Management with efficiency.
Students will have a comprehensive understanding of Agile and Scrum methodologies.
The Devops Course in Pondicherry is offered on weekdays, weekends, and in accelerated batches, based on your preferences.
Upcoming Batches
| | | | |
| --- | --- | --- | --- |
| 05-10-2023 | Weekdays | Thursday (Monday - Friday) | |
| 07-10-2023 | Weekend | Saturday (Saturday - Sunday) | |
| 09-10-2023 | Weekdays | Monday (Monday - Friday) | |
| 14-10-2023 | Weekend | Saturday (Saturday - Sunday) | |

Classroom Training
Get trained by Industry Experts via Classroom Training at any of the FITA Academy branches near you
Why Wait? Jump Start your Career by taking DevOps Training in Pondicherry!
Instructor-Led Live Online Training
Take-up Instructor-led Live Online Training. Get the Recorded Videos of each session.
Travelling is a Constraint? Jump Start your Career by taking the DevOps Online Course!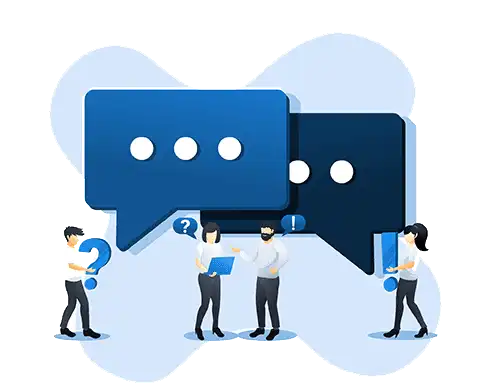 Have Queries? Talk to our Career Counselor
for more Guidance on picking the right Career for you! .
Trainer Profile
The professionals at FITA Academy in Pondicherry have a minimum of 10 years of experience as DevOps specialists in a wide range of IT companies.

The experts at FITA Academy continually enhance their abilities by utilising the most recent methodologies, technologies, and approaches to provide the best education in a realistic work setting.

Our mentors help to deliver a complete training curriculum that encompasses a thorough understanding of DevOps and its application to various projects.

In addition to assisting with placement, our skilled staff also provides separate interview training courses to help students prepare for future job interviews.

Our instructors prioritise results-driven training and ensure that students receive industry-relevant, high-quality instruction.

The instructors provide the necessary individual attention to help students resolve any questions.

OurInstructors in the best Devops Training In Pondicherry will help students with both their CV and interview preparation.

Students are provided with an understanding of all DevOps tools and their respective applications.
Features
Real-Time Experts as Trainers
At FITA Academy, You will Learn from the Experts from industry who are Passionate in sharing their Knowledge with Learners. Get Personally Mentored by the Experts.
LIVE Project
Get an Opportunity to work in Real-time Projects that will give you a Deep Experience. Showcase your Project Experience & Increase your chance of getting Hired!
Certification
Get Certified by FITA Academy. Also, get Equipped to Clear Global Certifications. 72% FITA Academy Students appear for Global Certifications and 100% of them Clear it.
Affordable Fees
At FITA Academy, Course Fee is not only Affordable, but you have the option to pay it in Installments. Quality Training at an Affordable Price is our Motto.
Flexibility
At FITA Academy, you get Ultimate Flexibility. Classroom or Online Training? Early morning or Late evenings? Weekdays or Weekends? Regular Pace or Fast Track? - Pick whatever suits you the Best.
Placement Support
Tie-up & MOU with more than 1500+ Small & Medium Companies to Support you with Opportunities to Kick-Start & Step-up your Career.
DevOps Certification Course in Pondicherry
About DevOps Certification Course in Pondicherry at FITA Academy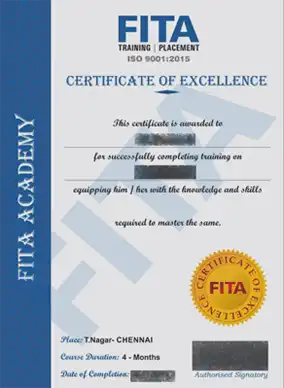 DevOps Certification Course in Pondicherry
DevOps Certification is one of the professional qualifications you can provide to a potential employer with your CV and during an interview. Certification in the DevOps course offered by FITA Academy validates the technical capabilities attained during the course. FITA Academy's Devops Certification In Pondicherry will provide you with a thorough understanding of Continuous Integration, Continuous Testing, and the continuous application of the process.
In terms of market value, DevOps certification is extremely useful. Adding this qualification to your resume will also considerably improve your employment prospects. Our DevOps training is renowned for its comprehensive and in-depth instruction utilising cutting-edge technologies, modified processes, and industry-specific tools. Students will be able to quickly and effectively integrate new technologies for their clients as a result of their in-depth study of efficient tools. In addition, these technologies can aid our trainees in navigating complex settings and scenarios on the job.
Moreover, after completing the course, our students have the opportunity to constantly develop their abilities and skills. Including this certification on your resume will enhance your professional profile, hence enhancing your employment possibilities. This Devops Course In Pondicherry at FITA Academy has built its training sessions to prepare participants with industry-specific knowledge and abilities, allowing them to stand out in highly competitive marketplaces.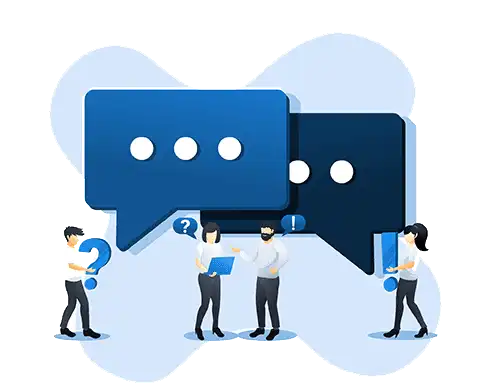 Have Queries? Talk to our Career Counselor
for more Guidance on picking the right Career for you! .
Job Opportunities After Completing DevOps Training in Pondicherry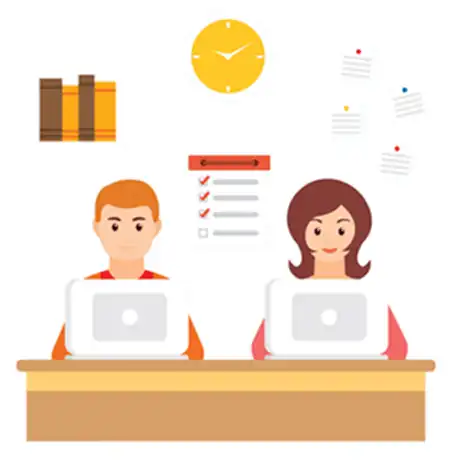 Due to the various digital and online services, there are more and more requests for services to be delivered continuously. And for key parts of the development cycle to be streamlined and automated to speed up the process to make it easier to use the software effectively. The DevOps methods help the team of IT operational managers connect the two fields and make an effective system for creating, developing, and designing software and computer systems, as well as for managing and maintaining them to make sure that delivery and execution happen continuously and without problems. The ideas and methods of DevOps come from agile development methods and methodologies. DevOps tries to bring these two fields together to improve the speed and accuracy of delivering software and systems to IT and web-based applications.
In the last couple of years, the DevOps industry has grown quickly. This has made it possible for organisations, companies, and service providers to offer a wide range of IT and web-based software programmes and applications that use the latest techniques and strategies.
DevOps methods are used at different stages of software development and for IT operations management. For example, automation of testing (the automated testing of test programmes to test the software), orchestration (the integration of automation and coordination of complex operations within SDLC), software measurements (the evaluation of the software's different features), software deployment (the final distribution of software to users), and software measurements (the evaluation of the software's different features) are all examples of DevOps methods.
DevOps techniques and strategies are now available from a number of software and service providers. These tools and services have many customizable features that appeal to a wide range of customers, including programmers, system builders, and IT experts. They help make services easier to use and more integrated. They also help manage digital infrastructure and services.
FITA Academy's DevOps training in Pondicherry is designed to give students the skills and knowledge they need to make the best use of DevOps tools, such as services, capabilities, and tools, to make sure that web-based software is always delivered and always integrated (CI and CD). The programme was made and taught by skilled professionals who know a lot about cloud computing and the DevOps business. They teach our students about the specifics of their industry and the best ways to use DevOps. Our Devops course in Pondicherry will help students get the competitive edge they need to succeed and stay alive in this fast-paced field by implementing innovative solutions like the best DevOps Engineer Salary For Freshers to get hired and make a lasting impression in the field of career. Our programme gives students a unique chance to learn about the importance and benefits of DevOps through hands-on training that includes practical exercises and case studies.
Most DevOps professionals work as DevOps Engineers, DevOps Administrators, senior Cloud Engineers in DevOps, Systems and Network Engineers in DevOps. The average salary a fresher can expect to make could be anywhere from INR 480,000 to INR 600,000.00 per year. If you have more work experience and know more about your job, you could make more than INR 1,200,000 per year. There are over 1500 partner businesses at FITA Academy that can help you with your job-related placement support and help you find the perfect job you're looking for.
Skills required to be a DevOps Engineer
Extensive experience with operating system scripting languages such as Java, Perl, Python, and Ruby. Configuring and managing databases like MySQL and Mongo.

Excellent problem-solving ability.

Must have hands-on expertise with many tools, open-source technologies, and cloud computing.

Comprehending key DevOps and Agile concepts.

Create and maintain CI/CD procedures for SaaS applications using Maven, Jenkins, and other tools.

Expertise in configuration management tools such as SaltStack, Ansible, and Puppet.

Expertise in creating and managing virtual machines (VMs) and containers utilising Kubernetes, Docker, etc.

Ability to create, build, and manage cloud-based applications utilising AWS, Azure, etc.

Working closely with the integration and deployment team and following industry standards and best practices.

DevOps engineers must possess effective leadership, cross-functional leadership, and communication abilities.

Knowledge of the Linux operating system and command of any scripting language, including Shell and Python.
A DevOps-Certified professional holds all the knowledge and skills required to handle diverse business operations. People that efficiently handle business operations and software development functions are able to advance in a variety of firms.
Also Read: DevOps Interview Questions and Answers
Student Testimonials
I took a course in Devops in Pondicherry, and I finished it here. FITA is the best place to get better at what you do and advance in your career. My trainers here were very nice and made me feel easy to understand concepts. I had many chances to work on different projects with the help of my trainer. Thanks FITA Academy.
I gained more knowledge from the FITA Academy's DevOps Certification course in Pondicherry, which I found to be really helpful. After I got my certificate in order, I was able to go straight through a number of interviews. I have just started working as a DevOps Engineer for a multinational IT firm. I appreciate my instructor for helping me work through challenges and develop my abilities.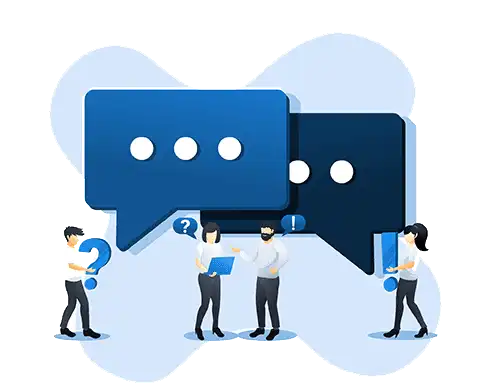 Have Queries? Talk to our Career Counselor
for more Guidance on picking the right Career for you! .
Additional Information
The curriculum at Devops Training Institute in Pondicherry is well-organised and meticulously crafted, with different sections covering the most fundamental DevOps principles. The course is divided into two sections that emphasise practical and theoretical application, respectively. The course begins with an introduction to the fundamentals of DevOps. Students will gain knowledge about DevOps methods. 
This Devops Curriculum The specialists will provide a comprehensive insight of the agile and waterfall models in Pondicherry. In addition, a thorough grasp of continuous integration and deployment, as well as an introduction to the tools needed for managing configurations, such as Ansible Chef and puppet, will be presented. The second section of the course focuses on cloud computing as well as Linux administration and essential ideas. Students will study the evolution and application of cloud computing. IAAS, SAAS, PAAS An examination of three unique types of public cloud, or cloud computing. These include the AWS cloud service, the Google cloud service, and the Microsoft Azure cloud service.
Students will be instructed on Linux administration and key commands as part of the Linux fundamentals curriculum. The third component of the course will emphasise teaching shell programming and integration. Students will learn about flow control, including variables loops, function lists, and string manipulation, as well as reading and writing files and position parameters. Continuous integration will emphasise the installation of Jenkins, Jenkins administration, Jenkins master and slave mode setups, and the comprehension of Jenkins security, which will include the study of authorization and confidentiality, authentication security, and the creation of users.
Learning outcomes of Devops Training in Pondicherry at FITA Academy
Learn the fundamental and advanced DevOps methodology ideas.

Install a virtual environment for DevOps processes as an example.

Learn how to construct a version control system for software.

Continuous integration allows you to create C1/CD pipelines using Jenkins.

Describe how Vagrant is used to configure and synchronise numerous computers.

Utilising Ansible and Puppet for device configuration management knowledge.

Using Selenium WebDriver and Maven, construct test scenarios.

Docker and Kubernetes can be used to investigate container orchestration or containerisation.

Utilise Nagios for performance tuning and continuous monitoring.

Utilise Amazon Web Services to educate yourself on cloud computing.
FITA Academy provides DevOps Training in Pondicherry, where this course examines all tools and concepts from scratch, making it simple for students of all ability levels to comprehend. With the assistance of FITA Academy, candidates can also investigate employment options in a variety of industries.
Also Read: DevOps Tutorial