Course Highlights & Why DevOps Training in Madurai at FITA Academy?
Live interactive instructor-led DevOps training sessions delivered by real-time professionals.
Professionally designed DevOps Course modules to cater to the needs of global industries.
Learn DevOps techniques from the basics to more complex subjects under expert guidance from experienced instructors.
A special emphasis and attention will be placed on the performance indicators that are the foundation of DevOps.
Students will receive instruction on the best practices in the management of configurations and versions which support DevOps.
Students will be equipped with a thorough knowledge of the fundamentals and methods that ensure continuous implementation and delivery.
Automated deployment of apps and containers for scaling with Kubernetes.
Effectively perform Configuration Management by using Ansible and Puppet.
Students will have a thorough and in-depth knowledge about Agile and Scrum methods.
The Devops Course In Madurai is available on a weekday, during weekends or in a fast-track batch, depending on your convenience.
Upcoming Batches
| | | | |
| --- | --- | --- | --- |
| 05-10-2023 | Weekdays | Thursday (Monday - Friday) | |
| 07-10-2023 | Weekend | Saturday (Saturday - Sunday) | |
| 09-10-2023 | Weekdays | Monday (Monday - Friday) | |
| 14-10-2023 | Weekend | Saturday (Saturday - Sunday) | |

Classroom Training
Get trained by Industry Experts via Classroom Training at any of the FITA Academy branches near you
Why Wait? Jump Start your Career by taking DevOps Training in Madurai!
Instructor-Led Live Online Training
Take-up Instructor-led Live Online Training. Get the Recorded Videos of each session.
Travelling is a Constraint? Jump Start your Career by taking the DevOps Online training!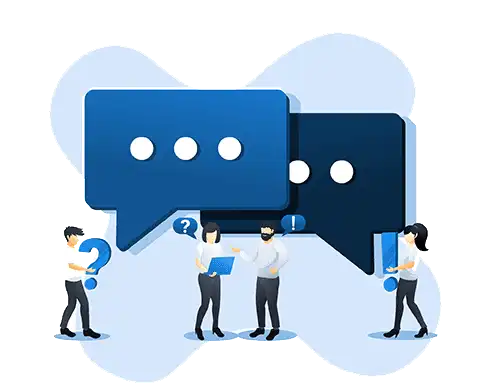 Have Queries? Talk to our Career Counselor
for more Guidance on picking the right Career for you! .
Trainer Profile
The experts from FITA Academy in Madurai have at minimum 10-years of expertise as an DevOps specialist across a broad variety of IT industries.

The best experts at FITA Academy constantly improve their skills by using the latest techniques, tools and skills to give the best education in a real work environment.

Our mentors strive to provide an entire training program that includes a comprehensive understanding of DevOps and the practical application for different projects.

Our skilled faculty also offer assistance with placement and separate interview training sessions to help our students prepare for job interviews in the future. 

Our instructors focus on results driven training and make sure that our students receive industry relevant and quality training.

The instructors give students the required personal attention to help them clear any doubts.

In the best Devops Training In Madurai, instructors provide information for interviewing and also assist with preparing resumes.

An understanding of all DevOps tools and the uses of these tools is taught to students.
Features
Real-Time Experts as Trainers
At FITA Academy, You will Learn from the Experts from industry who are Passionate in sharing their Knowledge with Learners. Get Personally Mentored by the Experts.
LIVE Project
Get an Opportunity to work in Real-time Projects that will give you a Deep Experience. Showcase your Project Experience & Increase your chance of getting Hired!
Certification
Get Certified by FITA Academy. Also, get Equipped to Clear Global Certifications. 72% FITA Academy Students appear for Global Certifications and 100% of them Clear it.
Affordable Fees
At FITA Academy, Course Fee is not only Affordable, but you have the option to pay it in Installments. Quality Training at an Affordable Price is our Motto.
Flexibility
At FITA Academy, you get Ultimate Flexibility. Classroom or Online Training? Early morning or Late evenings? Weekdays or Weekends? Regular Pace or Fast Track? - Pick whatever suits you the Best.
Placement Support
Tie-up & MOU with more than 1500+ Small & Medium Companies to Support you with Opportunities to Kick-Start & Step-up your Career.
DevOps Certification Course in Madurai
About DevOps Certification Course in Madurai at FITA Academy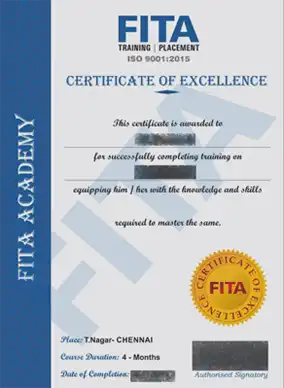 DevOps Certification Course in Madurai
DevOps Certification is among the professional certifications you can provide to your employer in meeting with your resume during the time of interview. FITA Academy's Certification in the DevOps course in Madurai will demonstrate the technical skills you've acquired during the course. When you have completed the Devops Certification In Madurai with FITA Academy, you will have a comprehensive understanding of Continuous Integration, Continuous Testing and the continuous implementation of the process.
The certification of DevOps is highly valuable in the marketplace. Additionally, including this qualification to your resume will significantly boost the prospects of your job. Our DevOps training is well-known for its comprehensive and thorough instruction that makes use of modern technology, altered methods and industrial-oriented tools. The deep study of effective tools will enable the students to rapidly and efficiently implement new technologies for their customers. Additionally these tools can help our trainees in managing complicated conditions and scenarios in the field.
Additionally, after completing the training, our students can further develop their abilities and improve their skills. Incorporating this certificate into your CV will improve your professional profile, ensuring expansion of your career prospects. This Devops Course In Madurai at  FITA Academy has carefully designed the training sessions with the principal goal of equipping participants with a deep understanding and skills that are industry-specific, enabling them to stand out in extremely competitive markets.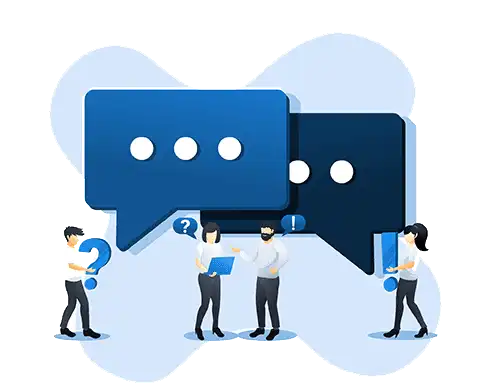 Have Queries? Talk to our Career Counselor
for more Guidance on picking the right Career for you! .
Job Opportunities After Completing DevOps Training in Madurai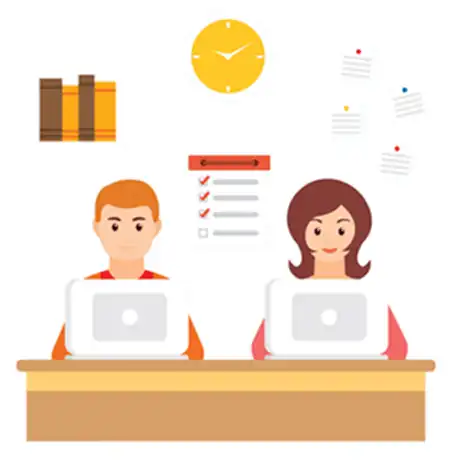 With the magnitude, size and scope of online and digital services, there are increasing demands in the continuous provision of service, as well as the streamlining and automation of key parts of the system development cycle in order to speed up and ensure efficient deployment of computers and software packages.
The DevOps methods assist the group of IT operation managers to connect both fields to create an efficient process for the creation, development and design of software and computer systems as well as their maintenance and management to ensure seamless and continuous execution and transfer.
The DevOps principles and practices are derived principally from agile development techniques and methods and attempts to combine the two fields in order to ensure speed and accuracy, as well as precision for the supply of IT and web-based services as well as software and systems.
The DevOps sector has experienced a rapid growth over the last few years and has allowed companies, organizations, and service providers to offer a wide and broad variety of IT and web software-based applications and programs using the latest techniques and methods. DevOps methods are employed in various phases of the development of systems as well as for IT operations management such as e.g. testing automatization (the automation of test programs during testing software) orchestration ( integration with automation and coordination of complex processes within the SDLC) software measurement (the measurement of various attributes of software) software deployment (the final release of software by consumers) as well as. 
At present, DevOps techniques and strategies are offered by many service and software companies with a variety of customized features for large segments of the market composed of developers and system builders and IT professionals. They help simplify and integrate services, as well as managing services and digital infrastructure.
FITA Academy's DevOps training in Madurai is designed specifically to equip the students with the skills and understanding required for best use of DevOps tools, services, and capabilities to enable constant delivery as well as continuous integration (CIand CD) of web-based applications. The training program is developed and presented by experienced experts with a wide and extensive knowledge of being in the cloud computing as well as DevOps business, and provide our students industry-specific insights and the most efficient techniques and strategies of DevOps. Our Devops Course In Madurai aid learners in gaining the competitive edge necessary to survive and prosper in the fast-paced industry through the development of creative solutions with the best DevOps Engineer Salary For Freshers to be hired and to make an impression in the career field. Our course is a unique opportunity for students to learn the importance and benefits of DevOps through hands-on training that includes practical exercises, case studies.
The most frequently used job titles for DevOps professionals include DevOps Engineer DevOps Administration, Senior Cloud Engineers in DevOps Systems and Network Engineers working with DevOps, DevOps Lead Manager and Lead Analyst in DevOps as well as DevOps Systems Manager. The typical expected earnings for a new employee can be between INR 480,000 and 600,000 per year. With more experience and experience in the workplace it is possible to make more than INR 1,200,000 annually. FITA Academy has more than 1500+ partnership companies who can assist with all of your job recruitment requirements and make sure you locate the ideal job that you want.
Also Read: DevOps Interview Questions and Answers
Student Testimonials
The course content quality and the method of delivery that the instructors gave me is efficient and beneficial. Additionally, the faculty offered me practical interactive sessions to help me prepare for interviews. I will highly suggest to my friends to take the DevOps course in Madurai at FITA Academy to get an excellent career in this field.
It is because of FITA Academy's support that I have been able to grow in my career. I am thankful to my mentor who shared their expertise in the field and I am grateful to the theme for sharing their knowledge with me. My DevOps Training at Madurai really helps clear my doubts and I never felt bored as my classes have practical sessions. I am really happy with my skills I got in this course.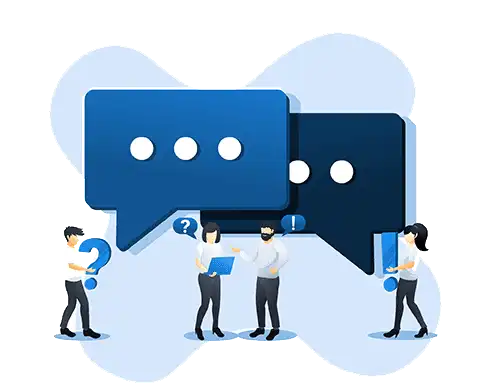 Have Queries? Talk to our Career Counselor
for more Guidance on picking the right Career for you! .
Additional Information
The Devops Training Institute In Madurai is a well-planned, precisely created curriculum that includes distinct sections of the most important ideas of DevOps. The course is broken down into two sections that cover theoretical and practical application. The first section of the course provides the basic understanding of DevOps. Students will become acquainted with DevOps and the process. 
In this Devops Course In Madurai, the experts will provide an in-depth overview of both the waterfall and agile models. Additionally, a thorough knowledge of deployment and continuous integration will be taught in conjunction with a practical introduction to tools for managing configurations such as Ansible Chef, puppet, and. The second component of the course focuses on studying cloud computing as well as Linux basic concepts, and administration. In this course, students will gain an understanding of the development of cloud computing. IAAS, SAAS, PAAS, an analysis of three different types of public cloud three types of cloud computing namely AWS cloud services Google cloud service, as well as Microsoft Azure.
The subject of Linux basics, students are taught with Linux administration and its essential commands. The third component in the program will concentrate on teaching the shell and continuing integration, in which the students will gain knowledge of flow control, variables loops, functions lists, manipulating strings, writing and reading files and the positional parameters. Continuous integration topics will cover setting up Jenkins, Jenkins management, Jenkins master and slave mode configurations and understanding the idea of security for Jenkins that will include the investigation of authorization, authentication security, confidentiality, and the creation of users.
Devops Tutorial
DevOps is becoming increasingly important because it helps companies streamline their processes and get better results. In addition, it allows them to scale faster and adapt to changing demands. From this Devops Course In Madurai, you will get expert support to explore these topics and enhance your professional skills.
What is DevOps?
DevOps is a combination of software Development and Operations. With DevOps, a single team handles everything from developing the product to deploying it into production. As opposed to having separate teams handling each part of the process, DevOps enables everyone involved in building and maintaining the app to work together. By doing this, DevOps reduces the disconnection between software development and operations teams, allowing them to collaborate effectively.
Why DevOps?
DevOps is one of the most talked about topics among software developers today. Many companies now adopt it to speed up the release cycle process. But what does DevOps really mean? What are the benefits? Why do you need it? And how can you implement it successfully? Let me answer those questions in detail.
Before going further, let us know what DevOps actually is. In short, DevOps is a set of practices used to integrate application development and operations teams. This integration helps to reduce the time spent on developing and operating applications.
The operation and development team worked independently without sharing information. They did not work together to develop the product. Instead, each member worked separately. For example, the designer designed the UI, the developer developed the backend functionality, and the tester tested the app. These three people worked in complete isolation from each other.
After the design-build, testing and deployment are performed, respectively. Then, the developer deploys the changes to live servers. So, they had to manually copy files from his local machine to the server. They had to upload the source code to the repository and wait for approval from the QA department. When everything goes fine, they pushes the changes to the master branch. Finally, they checks whether there are any issues during the deployment. If yes, the developer fixes the issue and redeploys the code again. Once the deployment is completed, the developer receives feedback from the testers. Based on the feedback, they makes necessary changes and repeats the whole process again.
That's why they consumed more time because manual deployments lead to human errors in production environment.
Without the use of DevOps tools, the team members spend a lot of time to perform the same tasks. Developers must go through the same steps mentioned above every single time they make a change to the application. Even though they are working on different parts of the system, they still need to follow the same procedure to check whether the changes are successful or not. Learning from the best Devops Training Institute In Madurai can be a big help for developers to become experts in the field of DevOps.
Manual code deployment leads to human error in production. Because the developers are performing the task manually, they might miss a step somewhere along the way. As a result, the app fails to launch properly. Moreover, the developer needs to repeat the same process again.
DevOps Architecture Features
DevOps architecture is a set of practices, tools, and methodologies used to improve collaboration among software developers and operations teams. This includes automating processes, improving communication, and adopting best practices.
Here are some key features of the DevOps architecture:
Automation – Automation can reduce time consumption. Especially, during the testing and deployment phases. In fact, some companies claim that they save up to 80% of development time. Some even say that they spend less than 20% of their time coding.
The productivity increases, and releases become much faster because of automation. And, it allows us to catch bugs quickly so that we can fix them easily. For continuous delivery, each code is developed through automated tests, cloud based services, and builds. This leads to production using automated deploys, which helps us promote our products faster.
Collaboration – The development and operations teams collaborate as a DevOps team. This practice helps improve the cultural model as the DevOps teams become more productive with increased trust and transparency. Additionally, it strengthens accountability and ownership because there are fewer silos within the organization. Finally, working together allows the teams to deploy code faster to production.
Integration – Applications need to be integrated with the rest of the system. This includes integrating applications with each other, as well as integrating applications with the external world. The integration phase is where we combine existing code with new functionality and test it. We do this continuously, as part of our release cycle. In addition, we use continuous integration and deployment to ensure rapid delivery and minimize risk.
Continuous integration and testing enables continuous development. As software evolves, we can rapidly integrate new features into the application while ensuring quality.
The frequency in the releases and Micro-Services leads to significant operational challenges in managing the infrastructure. To overcome such problems, we implement continuous integration and delivery solutions to deliver in a faster, safer, and more reliable manner.
Configuration Management– Configuration management is one of the most important parts of software development. In fact, many developers consider it to be the most important part. If you don't know how to configure your applications, you won't be able to deploy them correctly. You might even end up deploying them incorrectly. This could lead to serious problems down the road.
The best way to ensure that your applications work properly is to use configuration management tools. These tools make sure that every version of your application is configured exactly the same way. They do this by making sure that there is no duplication of configuration information. Duplication leads to errors. When you find out about these errors, you must fix them immediately. Otherwise, you risk having to re-deploy your application again.
In DevOps, architecture features are important in order to maintain the effectiveness of a DevOps culture.This architecture allows developers to build and manage multiple services within a single container. These architectures are great for controlling costs and maintaining maintainability. In this DevOps Course In Madurai, you will learn about the features that are used in DevOps architecture. You will also be able to apply these features in your own projects. Thus our DevOps Tutorial can give you a step-by-step instruction on how to build an architecture in your DevOps training program.