Course Highlights & Why DevOps Training in Chennai at FITA Academy?
Highly qualified DevOps Experts as Trainers with many years of Experience in IT.
Curriculum that meets the Global DevOps Industry Standards.
Convenient Locations in Chennai – Choose the DevOps Training in Velachery or Devops Training Anna Nagar or OMR or Tambaram or T Nagar.
100% Hands on DevOps Training.
Real-time projects & numerous Case Studies.
Interactive instructor-led DevOps training.
Proof of Concept involving all the DevOps tools like GIT, Maven, Jenkins, Ansible, Puppet, Docker, Nagios, Kubernetes & many more.
Weekday, Weekend & Fast track DevOps Courses.
Get an opportunity to Interact with co-participants from diverse background.
FITA Academy teach students through Industry-based syllabus to make them aware of the current DevOps practices and to help them gain vast industry knowledge to be competent and skilled candidates.
Upcoming Batches
| | | | |
| --- | --- | --- | --- |
| 04-12-2021 | Weekend | Saturday (Saturday - Sunday) | |
| 06-12-2021 | Weekdays | Monday (Monday - Friday) | |
| 09-12-2021 | Weekdays | Thursday (Monday - Friday) | |
| 11-12-2021 | Weekend | Saturday (Saturday - Sunday) | |

Classroom Training
Get trained by Industry Experts via Classroom Training at any of the FITA Academy branches near you
Why Wait? Jump Start your Career by taking DevOps Training in Chennai!
Instructor-Led Live Online Training
Take-up Instructor-led Live Online Training. Get the Recorded Videos of each session.
Travelling is a Constraint? Jump Start your Career by taking the DevOps Online training!
Syllabus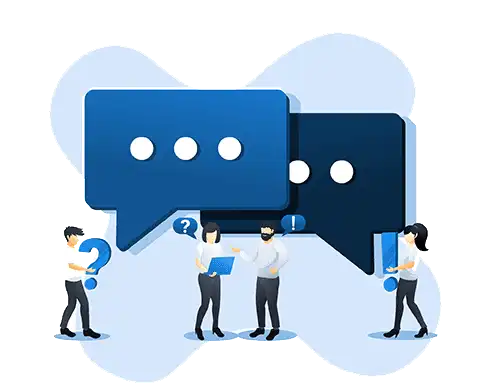 Have Queries? Talk to our Career Counselor
for more Guidance on picking the right Career for you! .
Trainer Profile
Trainers at FITA Academy have 12+ years of experience in the DevOps Software and Information Technology sector.
Tutors are working professionals in leading MNC companies.
Trainers train the students with real-time scenarios and hands-on projects and thus makes the students to get industry exposure.
Students gain knowledge with relevant industry skills in DevOps.
Students gain complete knowledge about the DevOps tools and their application.
Trainers regularly conduct interactive sessions to clear the doubts and support them on how to develop their DevOps skills.
Tutors provide necessary interview tips and help in resume building.
Features
Real-Time Experts as Trainers
At FITA Academy, You will Learn from the Experts from industry who are Passionate in sharing their Knowledge with Learners. Get Personally Mentored by the Experts.
LIVE Project
Get an Opportunity to work in Real-time Projects that will give you a Deep Experience. Showcase your Project Experience & Increase your chance of getting Hired!
Certification
Get Certified by FITA Academy. Also, get Equipped to Clear Global Certifications. 72% FITA Academy Students appear for Global Certifications and 100% of them Clear it.
Affordable Fees
At FITA Academy, Course Fee is not only Affordable, but you have the option to pay it in Installments. Quality Training at an Affordable Price is our Motto.
Flexibility
At FITA Academy, you get Ultimate Flexibility. Classroom or Online Training? Early morning or Late evenings? Weekdays or Weekends? Regular Pace or Fast Track? - Pick whatever suits you the Best.
Placement Support
Tie-up & MOU with more than 1200+ Small & Medium Companies to Support you with Opportunities to Kick-Start & Step-up your Career.
DevOps Certification Training in Chennai
About DevOps Certification Training in Chennai at FITA Academy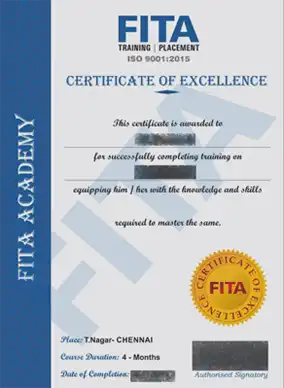 DevOps Certification Training in Chennai
DevOps course certification will be provided upon the completion of course with Real-time projects. This certification will help you to get the leading job in the MNC companies. Certification shows the candidate has a professional qualification to enter in the field. Through this course, you will gain the essential major services involved it the DevOps concepts. DevOps Trainers at FITA Academy are highly experienced in the IT domain and have in-depth industry knowledge.
DevOps Course Certification makes the candidate as a certified DevOps expert who has core knowledge in DevOps applications. The candidates who are wishing to start their journey as a DevOps can take up this DevOps Course in Chennai at FITA Academy which leads to a successful path to their career.
To know about the DevOps Training fees in Chennai at FITA Academy? Call us today or submit the contact form.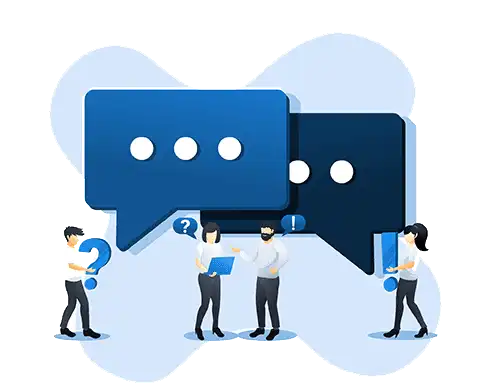 Have Queries? Talk to our Career Counselor
for more Guidance on picking the right Career for you! .
Job Opportunities After Completing DevOps Training in Chennai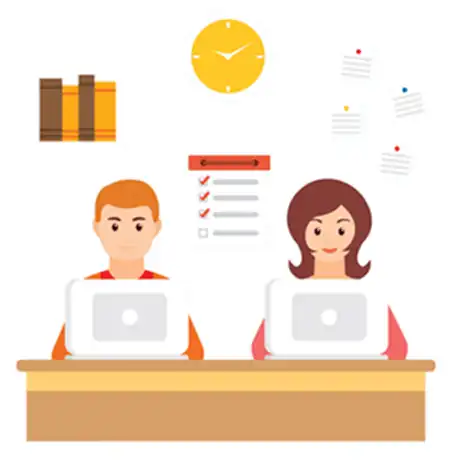 DevOps career is one of the evolving fields in the IT industry. DevOps has turned out to be the new standard norms of functioning in most of the IT sectors. The increased deployment of DevOps technology in the IT industry is because of the rising demand for the faster delivery of the products. Before the deployment of the DevOps technology, the IT industry followed the siloed method of software development such as the Waterfall and Agile method which not only occupied the maximum time but also caused numerous chaos and product failure.
But, on deploying the DevOps methodology the organizations were able to develop products at a rapid pace and produce them as a fault-tolerant. These were some of the prime reasons why organizations began to adopt DevOps technology. Based on the reports submitted by the Market stand Markets, it is anticipated that the overall market size of the DevOps is expected to rise to $10 billion by the end of 2023 because of the growing demand to produce the software at a faster pace. This in a way mandated the growth of increased DevOps professionals in the IT Sector.
It is stated according to the job portals sites of India there are around 2, 53,103 DevOps job openings. The companies that hire DevOps professionals are Infosys, HCL, Cognizant, TCS, Accenture, HP, IBM, Amdocs Inc, and Amazon. And the common job titles that are offered in these companies are DevOps Automation Engineer, DevOps Testing Professional, Application Developers, Integration Specialist, Security Engineer, Release Manager, DevOps Architect, Software Tester, System Admin, and DevOps Lead.
The average salary offered for an entrant DevOps professional is Rs. 3,80,000 to Rs. 4,90,000 per annum. DevOps professional with 3-5 years of experience earns around Rs 5,20,000 to Rs. 7,20,000 per annum. And DevOps professional with 5-8 years of experience gains around Rs.7,50,000 to Rs. 9,00,000 per annum. Globally, a DevOps professional gets paid around $ 94,000 yearly. If you are looking for a lucrative career opportunity in the IT domain then you can definitely go with DevOps to have a secured career. DevOps Training in Chennai at FITA Academy trains the students with the necessary professional skills and tools that are required for a DevOps professional under the guidance of expert mentors.
Student Testimonials
I completed DevOps Training in Chennai at FITA Academy. This course is very helpful for my placement and to enhance my knowledge. My trainers motivated me to finish my course and also interview point of questions was taught to me. I got a good experience in this training. Thank you so much for your quality coaching.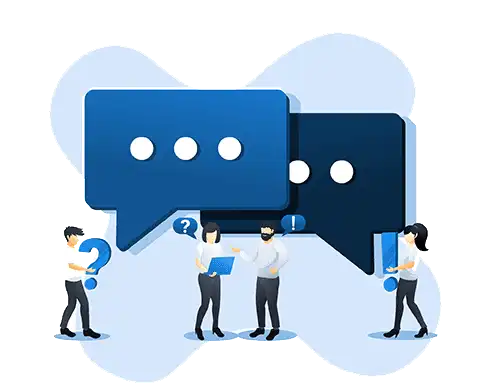 Have Queries? Talk to our Career Counselor
for more Guidance on picking the right Career for you! .
Additional Information
DevOps Engineer ranks #2 on Glassdoor's 50 Best Jobs!
DevOps is a relatively new role unlike Developer or Tester. It's challenging to demonstrate your experience in DevOps. DevOps Training in Chennai at FITA Academy with certification helps you to gain the hands on Experience DevOps tools and Methodologies
DevOps as a culture is disrupting the entire IT industry. As of 2018, about 40% of the Global top 2000 companies have already adopted to DevOps as their approach. This has created Myriad opportunities for professionals who are skilled in DevOps. Developers and testers who are not familiar with production or Ops and Ops who are not familiar with coding and testing are becoming less valuable to organizations and they are slowly becoming obsolete. As DevOps is not limited to any particular technology, professionals working in DevOps will work in the different technology stack. DevOps will transform a professional with single skill like Coding or testing or Ops into a professional with multi-disciplinary skills which include Coding, Testing and automating Infrastructure, Build, Release management.
Are you ready for the DevOps Transformation?
Professionals working in DevOps are one of the highest paid IT professionals and the demand for DevOps surges every year due to the rapid incorporation of this culture by leading companies across the globe. According to a recent research report published by Gartner, organizations using DevOps approach deploy code 30-35 times more frequently than others and less than 50% of their deployments fail. No wonder another research claims, 90% of their survey respondents have mentioned their companies are looking for incorporating DevOps in their Organization.
Average Salary of DevOps Engineer in Chennai is INR 16 to 18 Lakhs. 30-40% higher than a Developer with similar experience.
DevOps Training in Chennai at FITA Academy will make you an expert in Configuration Management, Continuous Integration, Continuous Deployment, Continuous Delivery, Continuous Monitoring using powerful DevOps tools – Git, Chef, Docker, Jenkins, Puppet, Ansible and Nagios to automate various activities. At the end of the DevOps Course, you will get FITA Academy DevOps certification as well. Join the DevOps Training in Chennai and get an in-depth knowledge in DevOps.
Key Objectives Of DevOps:
Improve collaboration between Development, Testing and Ops team in an IT environment
Improve deployment frequency
Achieve faster go to market time
Minimize the failure rate of new software releases
Reduce the lead time between fixes
Improve recovery time
DevOps Training in Chennai at FITA Academy is delivered by highly qualified DevOps professionals with many years of expertise in DevOps Tools & methodologies. DevOps Course in Chennai at FITA Academy is one of the most industry recognized Course Globally. AWS Devops Training in Chennai offered at FITA Academy is ideal for anyone who is looking for a lucrative career in the DevOps industry. After completing the DevOps Course, participants will be able to implement the DevOps concepts in your day to day work. DevOps Course in Chennai at FITA Academy is offered on Weekdays, Weekends and Customized FastTrack modes.
Prerequisites For Taking Up DevOps Certification in Chennai At FITA Academy
While anyone who is interested to learn and master DevOps can take up the DevOps foundation certificate at FITA Academy, a fundamental coding and Linux knowledge would be an added advantage. Even if you are not familiar with Linux, our DevOps professionals will master you in these areas. Master your skills in DevOps field via DevOps Training in Chennai at FITA Academy. Wondering What the DevOps Training fees in Chennai? Talk to our career Consultant today!
Who Should Take-Up DevOps Course In Chennai At FITA Academy?
Though there is no limit in who can take-up the DevOps Certification Course, below are some of the job roles who can take-up DevOps Training and benefit from it:
System Administrators, Network Administrators, Project Managers, Project Leads, Business Managers, Automation Architects, Application Developer, Software Developer, Software Tester, QA Engineers, Business Analyst
High Level DevOps Course Objectives:
Learn the fundamental concepts of DevOps
Learn to install Common Servers
Learn to Configure Servers
Learn Linux Commands and working in Linux Environment
Learn to Monitor the performance metrics and other success factors in DevOps
Learn to Deploy and Manage software version control in DevOps
Learn to Manage Software builds in DevOps
Learn to Automate Backups
Learn the Best Practices in data storage
Kubernetes for managing containerized applications
Learn how to use key DevOps tool Docker
Learn how to use key DevOps tool Puppet
Learn how to use key DevOps tool Chef
Learn how to use key DevOps tool Ansible
Learn to setup the right security for the infrastructure
Learn to use Git
Learn to use Nagios
Learn to Optimize communications, workflow & feedback loops
Learn to Virtualize and performance tuning
Do not wait anymore! Call Us @ 93450 45466 to know more about DevOps Training in Chennai. You can also contact us by submitting the Quick Enquiry form on the right side of this page to know more about the AWS DevOps Training in Chennai.
DevOps Interview Questions
DevOps has gained popularity among aspirants who wish to make a career in the software industry. This section will help you in cracking the technical rounds in any interview. Hence, it will be a great opportunity for you to get in-depth knowledge in this by joining DevOps Training in Chennai and Certification Course.
What do you mean by Continuous integration?
It is considered to be a very important feature as this defines the process of auto-generation. In this, every individual will be integrating the software code at least once a day followed by the verification process.
What do you infer from Canary Release?
It is an arrangement, which cuts down the possibility of prefacing the latest version of the available software in production. This process is accomplished by composing it accessible to the user in a composed way.
In this, the team gives access to a particular set alone among the complete subsets of infrastructure. Also, the user's request is not routed. Now, after this when the entire team is satisfied with the test performance, the process of routing is initiated among the selected group. Our trainers will give you complete information related to DevOps Training in Chennai at FITA Academy.
Benefits of Canary release:
It either ramp-up or ramp-down the process of monitoring.
Capacity testing is done
The rollback strategy is considered to be very safe.
Drawbacks:
Management of multiple software simultaneously is not possible.
The processing over a distributed network is difficult.
List some of the advantages of Continuous Integration.
There are many benefits of continuous integration, such as:
Software is movable at any point in time. If the developer can get feedback immediately then the count of issues arising will be reduced to a great extent.
The quality of software gets boosts up as the defects present in the software are eradicated.
The responsibility of the code is recorded.
As the whole process of testing and inspection is done in an automated manner. Hence, it is easy to track easily.
What do you mean by the Design Pattern?
It acts as a solution for numerous problems experienced by the software developers. This is considered the best tradition that is followed by the developers. Also, they aid the unaccustomed developer is swiftly learning the process as they have some sort of standard terminologies.
The various types of design patterns available are:
Structural – it helps in the simplification of a relationship amidst objects.
Creational– this addresses almost all the problems related to design.
Behavioral– it aids in the simplification of the process of interaction of objects.
Define blue or green deployment pattern.
It is considered to be one of the challenging issues experienced during the deployment in an automatic manner. In this, the team makes sure the presence of two production environments that are identical and one among the two is made LIVE.
The environment, which was made LIVE is treated as a Blue environment the team conducts the finalized testing while preparing for the next release that is treated as a Green environment. Now, some sort of tool is deployed for directly sending the user's request to the environment that is Green whereas Blue is kept idle. The user will be able to switch between the two environments. Thus, DevOps Training in Velachery will be of good scope for you.
Benefits:
It consists of a standby node for production that is under running condition.
The availability of rollback is an added advantage.
Rollback testing is done for every new release.
Drawback:
The maintenance cost of the two environments for production is a bit high.
Refactoring of the database is difficult to be handled.
Explain two-factor authentication.
It is a type of security process that enables the user to have two-way authentication. In this one end has a token or card and the other end needs to be some sort of code that has to be memorized by the user to authenticate. Hence, DevOps Course in Chennai will get you the information in abundance related to it.
Is it possible for sharing any single instance of Memcache amidst multiple projects?
Sharing of single Memcache among various projects is certainly possible. Moreover, it acts as a storage space along with the execution of it over multiple servers.
The user can enable a person to speak any particular instance. Thus, making it be executed over the multi-process of Memcache on any particular host and making sure that both are independent of each other.
How should Memcache not be used?
It should be used as a cache rather than a data store.
Users should make use of various sources to gather the information and not dependent on Memcache alone for the execution of the application.
There is no security present in Memcache for both encryption and authentication.
Moreover, this acts just as key whereas the performance of the query cannot be done over data.
How is it possible to minimize server outage in Memcache?
Coding helps in reducing the server outage along with giving the liberty for changing the server list in Memcache.
Setting up of timeout, value is a great option to keep in control server outage.
During the failure of any instance, coding can be deployed for the minimizing of this cache stampedes.
Why make use of DevOps?
Companies are making use of numerous strategies to satisfy their customers on a whole. To attain these companies need to adopt:
Rise the frequency of deployment
Reduced rate of failure
Swift recovery in the recent release
DevOps is something that fulfills all the above-mentioned requirements for the flawless delivery of software. Numerous companies can be witnessed with its deployments such as Google, Etsy, and Amazon.
What makes DevOps contrasting from Agile?
Agile is considered a collection of values along with principles for the production that is developing software. The overall process needs DevOps tools for the accomplishment of the development process.
In other words, Agile is the method for software development whereas DevOps secures along with aiding the process of software development.
Technical innovations in DevOps
To know whether this article is useful for you or not, you must get some idea over DevOps Training Cost in Chennai. DevOps is neither a tool nor software but it is the platform, which enables developers and testers to work on the same page. Some of the latest tools in the market in the year 2018 are listed below:
ANSIBLE
JENKINS
PUPPET
NAGIOS
ELK STACK
ANSIBLE
An open-source management tool administers the automation of apps along with infrastructures in IT like the configuration of network and deployment of clouds. It works on master-slave architecture, which is agent-free with the usage of simple syntax in YAML.
JENKINS
A continuous integration, which is written in the Java language. It can be used for the testing purpose in real-time, which aids in finding a solution for bugs. Jenkins provides multiple ways of communication. The scripts can be pipelined into a single workflow. The integration of your DevOps stages can be done with around 1000 plugins.
PUPPET
An open-source tool used for configuration, also used in the inspection and deliver the software across the lifecycle that is independent of the platform. Puppet is working over master-slave architecture, which maintains a long record of accomplishment.
NAGIOS
It has a powerful monitoring system that provides an identity to the organization along with resolving the issues of infrastructure. Monitoring of server performance issues and planned infrastructure upgrades before outdated systems.
ELK STACK
It is a combination of Elasticsearch, Logstash, and Kibana, which is used in the collection of insights of logs or data. It is lightweight and simple for deployment along with the search for performance in real-time.
For More DevOps Interview Questions
What do you infer from DevOps?
It is a refinement that promotes the combination of the teams of Development along with Operations to deploy code for increasing the production in an automated way.
DevOps aids in the increase of any organization's overall speed for delivering various applications along with various services on time. It enables organizations to dish out the applications to customers in a better and satisfactory manner in the market. The word 'DevOps' is a blend of two words that are 'development' and 'operations.'
In other words, DevOps is an arrangement of both developments along with IT operations along with improved communication and combination. FITA Academy is a great place to get DevOps Training in Chennai.
Why is there a need for DevOps?
Before the innovation of DevOps, both the teams of development together with the operation were working in a completely isolated environment.
Both Deployment and Testing were isolated activities that are done after the process of designing, which consumes a lot of time than the real build cycles.
Without deploying DevOps, the members of the team are allocating a lot of time in the process of testing, setting up, and designing which is an alternative to building the project.
Deployment of code manually leads to various human mistakes during production.
Both the teams of operation along with the team of coding have their timelines to be met and are not always in sync which causes further delays.
Why is DevOps used?
The demand for DevOps is considered to increase the estimated time of software delivery by business shareholders. DevOps acknowledges the Agile Development team for the implementation of Continuous Integration along with Continuous Delivery. It also aids them to send off products in a swift manner into the market. Some of the important reasons for the use of DevOps are:
Standardization: This offers a necessarily lower amount of failure rate for the new releases.
Recreation: It is very simple to restore the earlier version at any point in time.
Maintainability: The recovery process is easy in the process of any new release that disables the prevailing system.
Minimal Risk: DevOps includes various security aspects in the software delivery life cycle. This also helps in the reduction of defects over the life cycle.
Dish out to market: DevOps saves time to market over 50% through the streamlined software delivery. In particular the case of both mobile and digital applications.
Good Quality: It aids the team to provide enhanced quality of various application development as this incorporates all the infrastructure issues.
Resiliency: The software system is extra stable in the operational state with more secure, and auditable changes.
Cost Efficient: DevOps is cost-efficient in the field of software development that is always a goal of the IT company's management.
Future of DevOps
There are numerous technology developing daily for making our life simple and easy to live. DevOps is making the same process in the development of software, as this brings together both development and operation. Thus, it has a great scope in the future. FITA Academy is ranked as the best institute for DevOps Course in Chennai.
As the process of evolution is keeping itself updated, organizations are making their targets to be accomplished within weeks and months instead of extending it to years. The access of DevOps engineer will extend in the controlling of the end-user soon.
When to use DevOps?
DevOps can be made use of when large allocated applications like eCommerce sites are hosted on a cloud platform.
Lifecycle of DevOps
DevOps has a deep integration amidst the process of development and operations. Learning DevOps is impossible without having in-depth knowledge of DevOps lifecycle.
DevelopmentThe occurrence of the development of software is consistent. In this stage, the complete process of development is fragmented into miniature development cycles, which acts as a perk to the DevOps team to quicken the software development process along with delivery.
TestingThe quality team makes use of various tools such as Selenium to identify along with fixing the bugs in the new piece of code.
Integration In this phase, new functionalities are unified with the current code, followed by testing. Continuous development is possible only due to the continuous integration along with the process of testing.
Line up The deployment process is a continuous process that is performed so that any changes made at any point of time in code, will not affect the functioning of the website.
MonitoringThe team handling operation will be held responsible for any inappropriate system behavior that occurs in the production.For further information on DevOps join our DevOps Training in Chennai at FITA Academy.
Workflow in DevOps
It provides a visual analysis of the sequence where input is provided. This also tells about the actions that are performed, along with the output generated for any operations process.
Workflow enables the fragmentation along with arranging various jobs that are top-requested by users and also gives the ability to replicate their optimal process in the configuration of jobs.
Principles of DevOps
6 principles are considered as essential while selecting DevOps:
Customer-Centric: The team of DevOps must consider customer's action more important as they are the consistent investors in the products and various services.
End-To-End Responsibility: It is necessary to provide performance aid until they evolve into the end-of-life, which enhances the level of responsibility along with the quality of the various products engineered.
Continuous Improvement: DevOps culture target on the continuous improvement for minimizing the waste and speeds up the improvement of services offered consistently.
Automate everything: It is the most important principle of the process in DevOps, which is not only for the process of software development but also for the complete infrastructure landscape.
Single team: In DevOps role of the tester, developer, and designer are already specified. All they need to do is work as a single team with a total blend.
Monitoring and testing: The DevOps team must have strong monitoring along with all the procedures required for testing.
Who is a DevOps engineer?
They are IT professionals and work as software developers, operators, along with the various production IT staff for administering the code releases. They must have both hard and soft skills to communicate and blend with testing, development, and operations teams.
DevOps technique requires frequent changes for code versions that mean frequent development and testing procedure. Even though DevOps engineers are expected to code occasionally from scratch and are important that they should have the basics of software development languages.
They will be working with the development team staff to tackle coding and scripting for connecting the elements of code. AWS DevOps Certification Training in Chennai will enhance your skills in DevOps.
Roles and responsibilities of a DevOps Engineer
DevOps engineers are responsible for both the production and ongoing maintenance of a software application.
Few of the expected roles and responsibilities expected from DevOps engineer are:
 They can perform troubleshooting and various problem-solving for a system across the various application domains.
 These are the people who manage all the projects effectively through open and standards-based platforms.
 They increase the visibility of project thought traceability.
 DevOps Engineer improves the quality and reduces the cost of development with collaboration.
 They analyze, design along with the evaluation of the automation scripts & systems
 These engineers ensure the critical resolution of every system issues by making use of the best cloud security solutions for all the services.
 They are considered to have the soft skills of a problem-solver along with being a quick learner.
DevOps Automation Tools
It is very crucial to automate all the testing processes and also configure them to achieve both speed and agility, which is called as DevOps automation.
There are certain difficulties faced by large DevOps Team that maintain huge IT infrastructure which can be categorized into six categories:
Infrastructure Automation
This process of scripting environments begins from installing an operating system to installing along with configuring servers, and establishing software communicate with one another. In this, the user can apply the same configuration to a single node or multiple nodes.
It is also known as IT management, scripting infrastructures, configuration management, provisioning, and system configuration management. The overall matter is similar here a description of infrastructure along with its configuration as the script is replicated with minimal error. This also adds agility for both the development and operations process as this can be modified by any team in the future.
In the past few years, the emergence of several open source and commercial tools has been consistent to support infrastructure automation. Some of the open-source tools are Puppet, Bcfg2, Chef, and CFEngine, which can be used in both virtual and physical environments along with the cloud.
The infrastructure automation tools Chef and Puppet makes use of Ruby domain-specific language (DSL) for scripting environments. In this, Chef is expressed as internal Ruby DSL, whereas Puppet users use external DSL. These are more often made use in Linux system automation but also support Windows. With the help of Puppet, the user can set dependencies on various tasks. Azure Devops Certification will lend you a helping hand in this technique.
The Chef tool supports various platforms such as Ubuntu, RHEL/CentOS, Debian, Mac OS X, Fedora, Windows 7, and Windows Server. Many leading organizations make use of Puppet namely, Google, Rackspace, Twitter, and Oracle for managing their infrastructure.
Configuration Management
Configuration management serves as the true source of configuration items, which can be configured and is important for the success of any project. When considering both software development and management, the term configuration management implies the item that is to be configured along with management for the success of the project.
This can have many connotations that depend on the person who's discussing it. In the software development industry, it is referred to as source code management. But, there is much more to configuration rather than managing source codes in DevOps.
This process considers the following set of activities:
Configuration identification
Configuration control
Configuration audit
Configuration management plays a very crucial role as this enables the ability to sequence both infrastructure and software systems beyond having to scale administrative staff to manage the system. Configuration management in DevOps consists of the following elements:
Source Code Repository — Used during the development phase.
Artifact Repository — Used for both development and operations stage.
Configuration Management Database — Used in both the process of development and operations.
Log Management
Generally, many consider log management as a tiresome work as each instance of the new server requires to run any search command beyond logs local to the specific server. With the reduction of the cost spent and an increase in the prevalence of containers along with virtual systems, several systems executed within any typical organization raises exponentially along with the prosperity in the business. There are three pillars present for the observability:
Metrics and Distributed Tracing
External Monitoring
Events and Log
There are numerous tools deployed in the DevOps techniques for the ease of the accomplishment of the process. Some of them are enlisted below:
Ansible
Bugzilla
Chef
Consul
Docker
Gerrit
Git
GitLab
Scrapy
Unix
Linux Admin
SVN
Ansible
It is an open-source IT engine for the automation of application deployment along with intra service, and cloud provisioning. It makes use of playbook to describe the various automation jobs, where playbook uses simple language such as YAML.
Working of Ansible
It is designed for the multi-tier deployment but does not manage one single system at a time. Ansible is free from the agent that means this works by connecting nodes through SSH followed by the execution of the modules, and finishes by the removal of them.
The advantage of Ansible is it removes the modules after the installation and also connects to the host machine followed by the execution of the instructions. Once it's successfully installed the code is removed that was copied on a host machine.
Common words associated with Ansible
Service
Machine
Target machine
Task
Playbook
Bugzilla
Bugzilla is an open-source tool deployed to track down the bugs and various issues of the project. It aids developers and stakeholders in keeping track of the outstanding problems associated with the product. This tool can be used as a Management tool for testing purposes as it can be linked with ease with the other test case management tools such as Quality Centre, ALM and many more.
There are many advantageous sides of deploying Bugzilla, some of them are listed below:
It is considered as a very powerful tool with latest searching capabilities.
It also supports the user in configuring email notifications during the occurrence of any changes in the bug status.
Bugzilla helps the user to get the overall history of bug.
Bugzilla brings an inter bug reliance track along with graphic representation.
This allows the users to adhere to Bug supportive files along with its management.
It consists of a product-based, integrated, granular security schema, which makes it further secure.
Bugzilla supports Web, E-Mail, XML along with various console interfaces.
And it also supports localized web user interface.
Hardware requirements
It is expected to have 4 GB RAM or above.
It should consist of a Fast Processor, at least 3GHz or above.
Software Requirements
Bugzilla needs a web server, database server, along with Perl.
Perl − Bugzilla 4.4 and older requires Perl 5.8.1 or above, but Bugzilla 5.0 and newer will require Perl 5.10.1 or newer. It is not advised to install Perl 5.8.x at this stage. You can try to install Perl 5.12 or newer, as both of them are newer versions and consist of some useful improvements.
Database Server – This supports MySQL, PostgreSQL, Oracle along with SQLite. MySQL and PostgreSQL are highly advised, as they have the best support from Bugzilla and are used regularly by Bugzilla developers.
Web Server − Bugzilla has no minimum requirements for its web server. It is recommended to install Apache 2.2, although Bugzilla works fine with IIS. To improve performance in Apache, recommend enabling its mod_perl module.
Related Blog
Skills that every DevOps Engineer Should know, Benefits of DevOps Training and Certification, Top Four DevOps Tools, Implementation of DevOps culture in the organization