Course Highlights & Why Selenium Training In Chennai At FITA Academy?
FITA Academy's Selenium Training course in Jaipur is developed and delivered by industry specialists with professional experience in automation.
The course features small class sizes that enable personalized learning and interaction with instructors.
FITA Academy offers flexible scheduling options, including weekday, weekend, and fast-track batches, to accommodate students and working professionals.
This course offers in-demand practical knowledge and skills by partnering with 1,500+ companies for placement assistance.
The course curriculum covers the fundamental concepts of Selenium, including its role in the DevOps lifecycle.
Trainees will learn the fundamentals of framework development and integration from seasoned professionals with expertise in the field.
The training program adopts a hands-on approach and incorporates real-world projects to ensure that trainees acquire a thorough understanding of the Selenium Testing Suite.
Master Selenium with FITA Academy to equip you with the essential knowledge and skills to excel in this field.
Gain the skills to become experts in Selenium testing, with an emphasis on practical learning, flexible scheduling, and industry collaboration.
Upcoming Batches
| | | | |
| --- | --- | --- | --- |
| 05-10-2023 | Weekdays | Thursday (Monday - Friday) | |
| 07-10-2023 | Weekend | Saturday (Saturday - Sunday) | |
| 09-10-2023 | Weekdays | Monday (Monday - Friday) | |
| 14-10-2023 | Weekend | Saturday (Saturday - Sunday) | |

Classroom Training
Get trained by Industry Experts via Classroom Training at any of the FITA Academy branches near you
Why Wait? Jump Start your Career by taking the Selenium Training in Jaipur!
Instructor-Led Live Online Training
Take-up Instructor-led Live Online Training. Get the Recorded Videos of each session.
Travelling is a Constraint? Jump Start your Career by taking the Selenium Online training!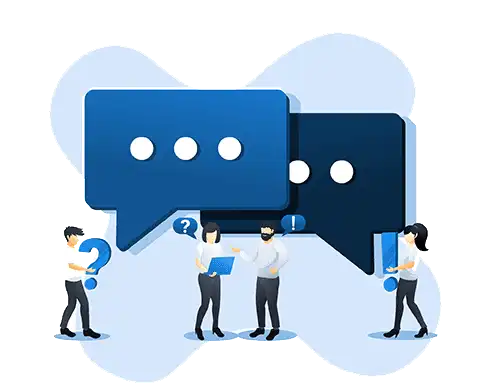 Have Queries? Talk to our Career Counselor
for more Guidance on picking the right Career for you! .
Trainer Profile
The best Selenium Training Institute in Jaipur has specialists with 10+ years of expertise in software testing and development.
Our mentors have extensive experience testing software applications with Selenium and other frameworks.
Our instructors use case studies, live groups, intelligent masterclasses, and practical homework for effective learning.
Our professionals will help you understand automation in various software applications, with a focus on Selenium.
We teach best practices in software testing to ensure a comprehensive understanding of market requirements.
Our mentors provide guidance and assistance to enhance your skills and confidence.
We encourage collaborative learning environments that encourage discussion and knowledge sharing.
Our training emphasizes hands-on learning for real-world applications.
We cover topics related to Selenium, including IDE, WebDriver, and Grid.
Our Selenium training prepares you for a career in software testing with a deep understanding of automated testing, particularly with Selenium.
Features
Real-Time Experts as Trainers
At FITA Academy, You will Learn from the Experts from industry who are Passionate in sharing their Knowledge with Learners. Get Personally Mentored by the Experts.
LIVE Project
Get an Opportunity to work in Real-time Projects that will give you a Deep Experience. Showcase your Project Experience & Increase your chance of getting Hired!
Certification
Get Certified by FITA Academy. Also, get Equipped to Clear Global Certifications. 72% FITA Academy Students appear for Global Certifications and 100% of them Clear it.
Affordable Fees
At FITA Academy, Course Fee is not only Affordable, but you have the option to pay it in Installments. Quality Training at an Affordable Price is our Motto.
Flexibility
At FITA Academy, you get Ultimate Flexibility. Classroom or Online Training? Early morning or Late evenings? Weekdays or Weekends? Regular Pace or Fast Track? - Pick whatever suits you the Best.
Placement Support
Tie-up & MOU with more than 1500+ Small & Medium Companies to Support you with Opportunities to Kick-Start & Step-up your Career.
Selenium Certification Training in Jaipur
About Selenium Certification Training in Jaipur
at FITA Academy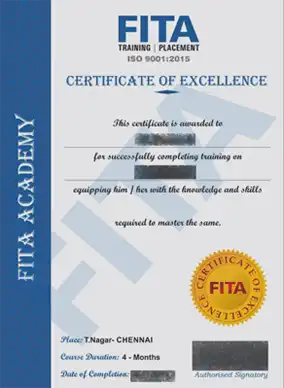 Selenium Certification Training in Jaipur
FITA Academy's Selenium certification program is the ideal option for those seeking to advance their careers to the next level. The program provides extensive instruction on the top test automation technology in the industry, empowering you with the expertise and aptitude necessary to thrive in this dynamic field. Once you successfully complete the program, you'll receive a highly sought-after certification from FITA Academy, which will demonstrate your expertise in tackling even the most challenging web testing issues. With the growing use of web components and the blocking of APIs by popular browsers like Chrome, Mozilla, and Microsoft Edge, the demand for Selenium certification is at an all-time high.
Earning this certification will not only confer a competitive edge in the job market, but also present novel avenues for professional growth and recognition. Take the first step towards unlocking your full potential as a tech professional by enrolling in FITA Academy's Selenium Course in Jaipur. So, take the first step towards a brighter, more fulfilling future by enrolling in FITA Academy's Selenium certification program today. Embark on your journey towards realizing your full potential as a technology professional by registering for FITA Academy's Selenium Course in Jaipur.
Through this rigorous training experience, you'll learn the latest technologies, cutting-edge principles, and proven techniques that will equip you with the skills to independently create and run Selenium WebDriver tests. With a Selenium training program certification, you can enhance your competencies, distinguish yourself from the competition, and increase your market value. Showcase your exceptional talents during professional interviews and open up a world of new job opportunities. Position yourself as a top candidate for any tech job by elevating your professional profile with FITA Academy's Selenium training program.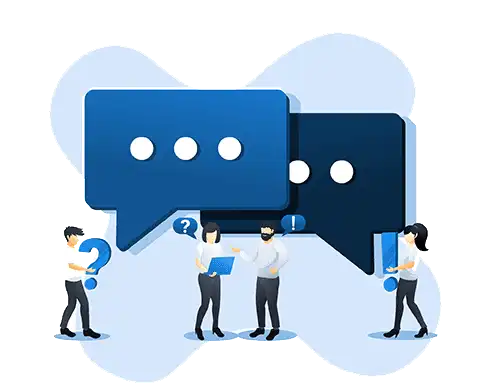 Have Queries? Talk to our Career Counselor
for more Guidance on picking the right Career for you! .
Job Opportunities After Completing Selenium Training in Jaipur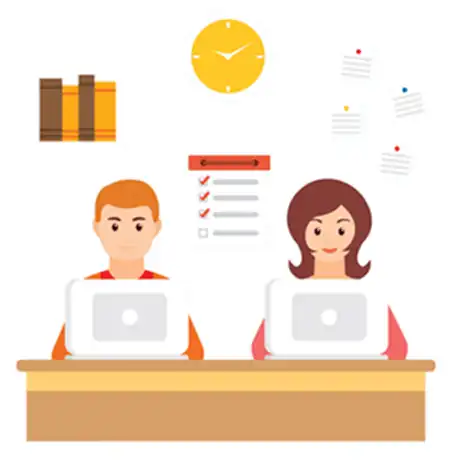 As the demand for testing tools increases alongside the growth of web components and the closing of APIs for popular browsers like Chrome, Mozilla, and Edge, Selenium testing has become an essential component for many organizations and corporations. This is due to the effectiveness and success of Selenium as a testing solution, helping businesses with their automated testing requirements. The Selenium tool's high flexibility and adaptability have made it a preferred option for testing needs.
Completing the Selenium certification program provides students with the knowledge and skills necessary to work as a reputable Selenium tester in any organization. After completion of the course, students will have gained comprehensive proficiency in their domain and will be aptly prepared to oversee various application areas. After completing the comprehensive training and certification program at FITA Academy, freshers with Selenium certification from the Selenium Training Institute in Jaipur can anticipate a salary range of Rs. 4,48,800 to Rs. 5,30,000 annually.
The program has been meticulously designed to equip students with extensive knowledge and industry-specific skills necessary to thrive in the competitive job market. Graduates of the program can expect to secure employment as Selenium Automation Analysts, Test Engineers, Senior Test Engineers, or Automation Test Leads with the best Selenium Tester Salary for Freshers.
These roles come with significant responsibilities, such as developing test scenarios utilizing Java code, debugging test cases, executing numerous test cases, monitoring and reporting errors, and presenting test results. With the experience and skills gained from the program, participants can anticipate career progression and increased responsibilities, leading to a lucrative and fulfilling career in the field.
Types of Job Positions in the Selenium Industry
The Selenium certification program in Jaipur equips students with the necessary skills and expertise to excel in the automation field as software testers. Expert industry professionals guide students on various job roles in Selenium, and the responsibilities that come with each position. Below are some of the available job roles in Selenium:
Selenium Automation Analyst: In this role, individuals automate manual procedures to enhance productivity and reduce maintenance expenses.
Quality Engineer: The Quality Engineer ensures that a product meets all criteria and required quality standards before its release.
Quality Assurance Specialist: The Quality Assurance Specialist confirms that a product or service adheres to the company's standards, typically requiring a background in engineering, mathematics, or technology.
Test Engineer/Senior Test Engineer: The Test Engineer or Senior Test Engineer is a crucial member of the software testing team, responsible for ensuring the product meets the required criteria.
Automation Test Lead: The Automation Test Lead oversees the software testing team and the automation process.
Business Analyst: The Business Analyst analyzes a company's business requirements and ensures that the software solution aligns with those needs.
Test Manager: The Test Manager manages the software testing process, ensuring that the product meets the specified criteria.
In addition to learning about the different job roles in Selenium, it's important for aspiring software testers to also prepare for the interview process. Understanding common Selenium interview questions and answers by knowing how to answer them effectively can greatly enhance the probability of securing a job in the automation field. With the Selenium training in Jaipur, students can gain the skills and knowledge needed to succeed as software testers in the field of automation.
Student Testimonials
I had a great experience with the Selenium training at FITA Academy in Jaipur. The course was well-structured, and the instructors were knowledgeable and patient. I appreciated the hands-on approach and the opportunity to practice real-world scenarios in the classroom. The course helped me prepare for my job as a Selenium tester, and I feel confident in my skills. Thank you, FITA Academy.
The Selenium Training Institute in Jaipur was exactly what I needed to take my career to the next level. The instructors were knowledgeable and experienced, and they provided personalized attention to help me improve my skills. The practical exercises and real-world examples helped me understand the concepts and prepare for my job as a Selenium tester. The course also provided excellent job placement assistance, which helped me land my dream job. Thank you, FITA Academy.
As someone who was new to Selenium testing, I wasn't sure what to expect from the training. However, I was pleasantly surprised by the quality of the course and the dedication of the instructors. They went above and beyond to ensure that everyone in the class understood the material and could apply it in practical scenarios. I learned a lot and am now working as a Selenium tester thanks to the skills I gained from this course.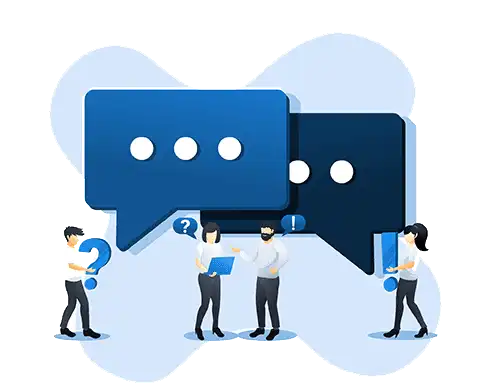 Have Queries? Talk to our Career Counselor
for more Guidance on picking the right Career for you! .
Additional Information
Selenium is a highly efficient and reliable tool for web application automated testing. It facilitates the creation of test scripts in a range of programming languages, such as Java, Ruby, PHP, Python, C, and Perl. Due to its versatility and accuracy, software development companies frequently employ the Selenium framework for testing purposes. Even those with a manual testing background can obtain certification in Selenium automation testing through the Selenium Course in Jaipur offered at FITA Academy.
The Selenium testing platform is open-source and adaptable across different operating systems, such as Windows, Linux, and macOS. It is an essential skill for individuals seeking to advance their careers in the testing field and has the potential for a lucrative salary as a Selenium Automation Engineer.
At FITA Academy, Selenium Training Institute in Jaipur delivers extensive coverage of the Selenium framework and equips students with the expertise required to acquire Selenium Automation Testing certification. The course emphasizes practical training, encompassing Selenese, the command set utilized in automating web application testing with Selenium.
The Importance of Selenium in the IT Industry
Widely Utilized Open-Source Framework: Selenium is a popular open-source software testing framework that supports multiple scripting languages, including Java, Python, Ruby, and more.
Cross-Platform Compatibility: It allows automated software testing on various platforms like Windows, Linux, and macOS and enables testing on different web browsers like Mozilla, Safari, Opera, Internet Explorer, Chrome, among others.
Valuable to Organizations: The Selenium Testing Framework is highly valued by organizations worldwide for conducting a variety of web application and technology tests.
Continuously Evolving: Despite being open-source, the framework is continually evolving to meet the changing demands of software testing automation.
Potential Career Growth: Investing in learning Selenium can significantly benefit a person's career in DevOps, as the industry trend towards automation is expected to increase demand for skilled automation test engineers in the future.
Overall, understanding the importance of Selenium in the IT industry highlights the significance of investing time in a Selenium Tutorial for individuals looking to enhance their skillset and advance their careers in software testing automation.
Understanding Selenium Frameworks
The Selenium Framework utilizes a systematic code design to optimize code maintainability and comprehensibility by segmenting the entire codebase into smaller sections to test individual functions effectively.
Adopting a framework simplifies maintenance as without it, a single test case can contain an excessive number of lines of code, making it challenging to read and modify.
The Selenium Framework supports various testing methods, including functional testing, regression testing, smoke/sanity testing, responsive testing, cross-browser testing, GUI testing, and integration testing, to ensure the smooth functioning of the application and verify that it meets its intended purpose.
The Selenium Framework is flexible and efficient, resulting in accurate testing results, and enables the execution of multiple test cases, reducing the workload of the testing team.
Selenium supports different Object-Oriented programming paradigms, such as Hybrid, Data-driven, and Keyword-driven models, and can perform repeated tests on multiple machines.
The Selenium Framework provides a comprehensive solution for testing web-based applications, offering advantages such as code maintenance, enhanced readability, and efficient testing methods. It enables the execution of various tests to verify the functionality of the application and ensure its smooth operation.
Advantages of using Selenium Frameworks
Selenium Frameworks offer various benefits that can significantly improve the productivity and efficiency of testing and development teams. Some of the key advantages of using Selenium Frameworks are:
Enhanced Code Reuse: Breaking the codebase into smaller, manageable units enables developers to reuse code for different test cases, reducing the time and effort required for development. This approach ensures that code can be easily modified and adapted to new testing requirements.
Improved Code Readability: Selenium Frameworks utilize a structured code approach, making it easier for developers to comprehend and maintain code. This approach leads to better productivity and fewer errors as developers can easily identify any issues and resolve them promptly.
Simplified Script Maintenance: Maintaining a large, complex codebase can be challenging, especially when multiple developers are involved. However, Selenium Frameworks simplify script maintenance by allowing developers to concentrate on specific functions. This method reduces the likelihood of conflicts between different parts of the code and streamlines the overall maintenance process.
Portability: Selenium Frameworks are designed to be portable, which means that tests can be run on various platforms and devices. This capability enables teams to test their applications across multiple environments, ensuring that the final product is functional and usable in all contexts. This also saves time and effort by eliminating the need to create separate tests for different platforms.
Types of Selenium Frameworks and their Key Features
Data-Driven Framework: This framework separates test data from test cases, making it easy to modify test cases without affecting the data. Test data can come from various sources such as CSV files, Excel sheets, or databases.
Keyword-Driven Framework: This framework writes instructions and actions independently from test cases, using Excel sheets for operations. It allows testers to use keywords to create and manage test cases during the testing process.
Hybrid Framework: This framework combines elements from the Keyword-Driven and Data-Driven frameworks. It uses Excel files as keywords to manage test cases during testing, making it easier to modify and update test cases.
Understanding the different types of Selenium Frameworks can help testing teams choose the most suitable framework based on their specific testing requirements.
Enrolling in the Selenium Training Institute in Jaipur is the perfect choice for those who wish to excel in Selenium. The institution is home to experienced professionals with vast knowledge and expertise in Selenium. They will provide you with comprehensive education covering all of Selenium's critical components and frameworks. You'll receive hands-on training, learning from practical examples and real-world scenarios. This will equip you with the skills and confidence required to successfully employ Selenium in software testing. Investing in Selenium Course in Jaipur will be a wise decision for your future and career as a Selenium professional.