Course Highlights & Why Selenium Training in Pondicherry at FITA Academy?
FITA Academy's Pondicherry Selenium Training is designed and taught by automation experts with 8+ years of experience.
Our batch size are kept to a minimum so that students can interact with their instructors, providing the most individualised learning experience possible.
FITA Academy offers weekdays, weekends and fast-track shift batches for students and working professionals.
FITA Academy has partnership with more than 1,500+ small and large businesses to help students find jobs.
The significance of selenium in the DevOps lifecycle will be conceptually explained for the FITA Academy students.
FITA Academy's trained staff will instruct students on the fundamentals of building and integrating frameworks.
You will learn everything you need to know about Selenium Testing Suite through hands-on training and a real-world project.
Upcoming Batches
| | | | |
| --- | --- | --- | --- |
| 05-10-2023 | Weekdays | Thursday (Monday - Friday) | |
| 07-10-2023 | Weekend | Saturday (Saturday - Sunday) | |
| 09-10-2023 | Weekdays | Monday (Monday - Friday) | |
| 14-10-2023 | Weekend | Saturday (Saturday - Sunday) | |

Classroom Training
Get trained by Industry Experts via Classroom Training at any of the FITA Academy branches near you
Why Wait? Jump Start your Career by taking the Selenium Training in Pondicherry!
Instructor-Led Live Online Training
Take-up Instructor-led Live Online Training. Get the Recorded Videos of each session.
Travelling is a Constraint? Jump Start your Career by taking the Selenium Online Course!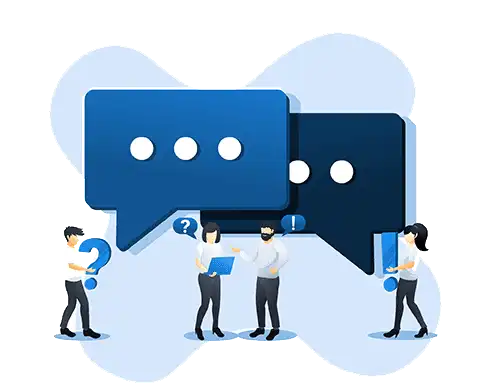 Have Queries? Talk to our Career Counselor
for more Guidance on picking the right Career for you! .
Trainer Profile
Experts with 10+ years of experience in testing and software development teach the Selenium course at FITA Academy in Pondicherry.

Our mentors have extensive experience testing software applications, particularly with the Selenium framework and other frameworks that enable automated testing.

Our trainers will employ a variety of training techniques to make learning enjoyable and efficient. This includes, among other things, case studies, live groups, smart lectures, and practical assignments.

Our instructors will assist you in comprehending the complexities of automation in various software applications, with a focus on Selenium, by demonstrating and explaining its operation.

Our instructors will instruct you on software testing best practises. This will ensure that you have a thorough and accurate understanding of the market's desires and requirements.

Our mentors will push and encourage you to complete projects that will improve your skills and boost your confidence. They will provide advice and assistance when necessary.
Features
Real-Time Experts as Trainers
At FITA Academy, You will Learn from the Experts from industry who are Passionate in sharing their Knowledge with Learners. Get Personally Mentored by the Experts.
LIVE Project
Get an Opportunity to work in Real-time Projects that will give you a Deep Experience. Showcase your Project Experience & Increase your chance of getting Hired!
Certification
Get Certified by FITA Academy. Also, get Equipped to Clear Global Certifications. 72% FITA Academy Students appear for Global Certifications and 100% of them Clear it.
Affordable Fees
At FITA Academy, Course Fee is not only Affordable, but you have the option to pay it in Installments. Quality Training at an Affordable Price is our Motto.
Flexibility
At FITA Academy, you get Ultimate Flexibility. Classroom or Online Training? Early morning or Late evenings? Weekdays or Weekends? Regular Pace or Fast Track? - Pick whatever suits you the Best.
Placement Support
Tie-up & MOU with more than 1500+ Small & Medium Companies to Support you with Opportunities to Kick-Start & Step-up your Career.
Selenium Certification Course in Pondicherry
About Selenium Certification Course in Pondicherry
at FITA Academy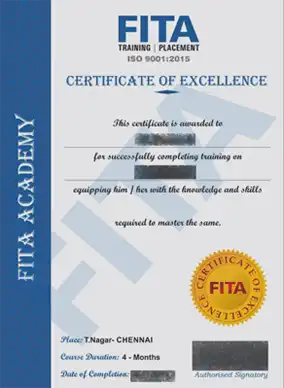 Selenium Certification Course in Pondicherry
Selenium is a leading technology in the field of test automation, and test automation is a key transformative factor in the software development industry. On successfully completing the Selenium certification training, the trainee will be awarded a certification from FITA Academy as recognition of the in-depth knowledge and extensive training acquired during the selenium training programme. The trainee will receive professional recognition for their knowledge and skills as a result of the testimony. Selenium certification holds a great deal of value on the market, as web testing has generated an enormous demand due to the widespread use of web components and the blocking of APIs by Chrome, Mozilla, and Microsoft Edge. In addition, including this certification on your resume will significantly improve your career prospects.
FITA Academy's Selenium training in Pondicherry is of exceptional value due to its rigorous and comprehensive training with the most recent technologies, modified concepts, and efficient techniques. In addition, upon successful completion of this course, the trainee will be able to independently develop and execute Selenium WebDriver tests. Our trainees' capabilities and innate skills will be strengthened and improved through the course. Obtaining the Selenium training programme certification will increase your market value and enable you to participate in numerous professional interviews to attest to your exceptional skills. This certification will enhance your professional profile, thereby expanding your professional career opportunities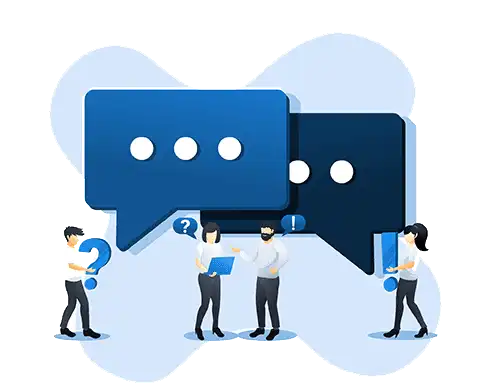 Have Queries? Talk to our Career Counselor
for more Guidance on picking the right Career for you! .
Job Opportunities After Completing Selenium Training in Pondicherry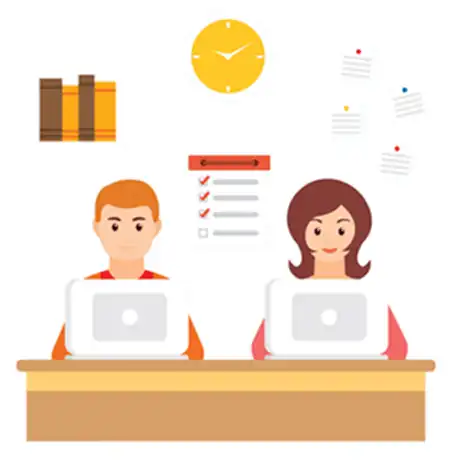 Selenium testing has become an integral part of a growing number of organisations and businesses as its demand has increased dramatically. Selenium has proven to be the most efficient and effective testing tool on the market, assisting numerous organisations with their automation testing needs. With the closure of APIs by Chrome, Mozilla, and Edge, the growth of web components has increased the demand for testing tools.
The Selenium tool has proven to be extremely adaptable and extensible in its methodology. The Selenium certification programme provides trainees with the skills and training necessary to obtain employment as a selenium tester at a prominent organisation or business. The comprehensive study of the course will transform our trainees into professionals with an in-depth understanding of the application domain they will be managing. The Selenium Tester Salary for Freshers will approximately earn between Rs. 4,48,800 and Rs. 5,30,000 per year. 
The training sessions and certification for Selenium Certification in Pondicherry at FITA Academy have been meticulously designed to provide students with the in-depth knowledge and industry-based skills necessary to excel in the extremely competitive market. Selenium Automation Analyst, Test Engineer/Senior Test Engineer and Automation Test Lead are some of the prominent job titles our trainees will obtain. With a prestigious position comes great responsibility. Experts will be responsible for improvising test cases using Java programming, debugging test cases and eliminating errors, executing a large number of test cases, tracking and reporting errors, and, most importantly, reporting the results of tests. The trainee's job positions and responsibilities will increase as a result of his or her extensive experience and enhanced abilities, leading to a prosperous career path.
Different Job Roles In Selenium
If you have knowledge of Selenium tools, you can apply for the following positions, depending on your experience:
Selenium Automation Analyst

Quality Engineer

Quality Assurance Specialist

Test Engineer/Senior Test Engineer

Automation Test Lead

Business Analyst

Test Manager
As automation has extended around the world in recent years, the need for software testing has increased significantly. FITA Academy's Selenium Training in Pondicherry will prepare you for a job as a software tester utilising Selenium. During training, students are instructed by specialists with more than a decade of expertise in this industry, enabling them to acquire the skills necessary to flourish as software testers.
Automation Analyst: Test automation is the process of automating manual operations, as defined by an Automation Analyst. This method is particularly effective for boosting labour productivity and minimising maintenance expenditures.
Selenium Automation Test engineers are essential members of a software testing team and are responsible for verifying that the software's quality meets the required requirements. Our Selenium Training Institute In Pondicherry will assist you in transitioning from Tester to Test Engineer and Automation Test Lead under the direction of industry professionals.
Quality Engineer: Prior to release, the Quality Assurance process verifies that the programme or product meets all of its specifications and required quality attributes. It is often performed by testers before users conduct release and acceptance testing.
Quality Assurance Specialist: A specialist in quality assurance is a person accountable for the quality of a product or service. Quality assurance specialists guarantee that the requirements and functionality of products satisfy the company's standards, particularly in the manufacturing business where a higher quality standard is necessary.
Typically, a quality assurance specialist will have a background in engineering, technology, or mathematics in order to implement innovative procedures and methods that improve product reliability, accuracy, and efficiency.
Also Read: Selenium Interview Questions and Answers
Student Testimonials
Learning from the experts at FITA Academy was an important turning point in my life. I was able to understand everything in a short amount of time, and I am surprised by how they teach. I'm glad I had the chance to go to this Selenium Training in Pondicherry and use all the tools I was given.
I joined the FITA Academy's Selenium course in Pondicherry. Despite being a beginner, I had no trouble understanding the ideas. I can understand coding very well, thanks to my trainer. They gave me first-hand training and addressed all of my concerns. Joining FITA Academy is the best decision you can make. I am thankful to the trainers and staff of FITA Academy for their support.
took my Selenium Course in Pondicherry at FITA Academy. I was Interacting with the experts and staff was a dream come true. The trainer was happy to hear our questions and answer them. My trainers helped me learn through projects and real-life examples. FITA Academy gave me several placement options, which helped me get a job with a multinational company.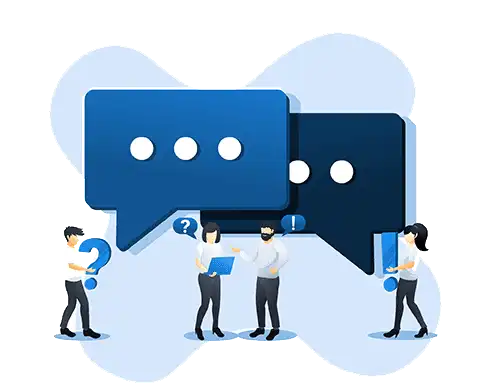 Have Queries? Talk to our Career Counselor
for more Guidance on picking the right Career for you! .
Additional Information
Selenium is an open-source framework for automating the testing of various web application features. Selenium permits the use of numerous computer languages, including Java, Ruby, PHP, Python, C, and Perl, to script automated web-application testing. Additionally Java course in Pondicherry will make you a professional in the field of testing. Selenese is a set of commands utilised in Selenium's web application testing automation.
Selenium can be utilised to test web-based applications on numerous platforms, including Windows, Linux, and macOS. Selenium Automated Engineers are employed by leading Software Development Companies to undertake automation testing for a hefty salary.
Candidates with experience in Manual testing can learn the Selenium Framework and become certified Selenium Automation Testing Professionals through FITA Academy's Selenium Course in Pondicherry.
Why is Selenium Important?
Selenium supports numerous scripting languages, including Python, Ruby, Java, PHP, and Perl.

Selenium can run automated software testing on multiple platforms, including Windows, Linux, and macOS. It is platform-independent.

Selenium can simplify the implementation of tests on browsers such as Mozilla, Safari, Opera, Internet Explorer, Chrome, etc.

Globally, businesses favour Selenium Testing Framework for performing a variety of tests on web applications and technologies.

Selenium, despite being an open-source framework, continues to adapt to new technologies and meets the needs of software testing automation.

Learning Selenium will help you with DevOps, and since the world is moving toward automation, companies will be looking for automation test engineers in the future.
Benefits of Selenium
Reduces the testing team's workload.

Optimizes the use of available resources in the building of web-based applications.

Facilitates the execution of numerous instances of test cases, resulting in an efficient testing process.

Selenium is capable of doing repeating tests on several machines and delivering accurate results.

Selenium supports frameworks that utilise several Object-Oriented programming concepts, including Hybrid, Data-driven, and Keyword-driven models.
Also Read: Selenium Tutorial
Types of Testing using Selenium
Listed below are several types of tests that can be conducted with the Selenium Testing Framework. Selenium facilitates numerous tests on web-based applications and yields the best results due to its adaptability and effectiveness.
Functional testing – A functionality test is performed to check the application's functionality and ensure that it serves its intended purpose.
Regression Testing – Regression testing is performed to ensure that recent coding changes have not affected the software or web application's existing functionality.
Smoke/Sanity Testing – This test is conducted to examine the primary functioning of the software; failure to do so could delay the launch of the online application.
Responsive Testing – Responsive testing is performed to examine the compatibility of web pages on a number of devices, including desktops, mobile devices, tablets, laptops, etc.
Cross Browser Testing – Cross-Browser testing verifies the functioning of web pages across a variety of browsers, including Chrome, Mozilla, Safari, Internet Explorer, etc.
GUI testing – GUI testing examines the Graphical User Interface of a web application.
Integration Testing – In Integration testing, various individual modules of an application are examined collectively to see how well they integrate.
Understanding Selenium Frameworks, Types, and Advantages
Selenium Framework: The code structure is utilised for code maintenance and improved code readability. A framework's primary function is to divide the entire code into smaller pieces for testing specific functionality.
Importance of Selenium Frameworks
In the absence of a framework, it is certain that a single test case would encompass the entirety of the test capabilities. One of the primary drawbacks of this section is that a single test can span over one million lines of code. This would render the test case enormous and difficult to read. If you later determine that you need to adjust this feature, it will be difficult to modify the code. Therefore, it is preferable to install a framework to simplify your work.
Advantages of utilising Selenium Frameworks
Here are the most important reasons why you should use the Selenium Frameworks.
It facilitates greater reuse of the codes.

It improves the readability of code.

Maintenance of scripts is simplified.

It guarantees portability.
Kinds of Selenium Frameworks
There are three types of Selenium Frameworks, which are as follows:
Data-Driven Framework

Keyword-Driven Framework

Hybrid Framework
Data-Driven Framework:  This framework employs strategies for separating a "data set" from a "test case." Data-Driven Framework is wholly dependent on the input of test data. Typically, test data is retrieved from sources such as CSV files, Excel files, and other databases. As test cases are isolated from a data collection, it is straightforward to adjust a test case of a particular functionality without modifying the code.
Keyword Driven Framework: Keyword Driven Framework is a way in which all instructions and operations are written independently of a test case. Similarities between the Keyword Driven Framework and the Data-Driven Framework are the operations that must be executed and re-stored in the Excel sheet.
Hybrid Framework: This framework employs techniques from both the Keyword and Data-Driven Selenium frameworks. The Excel files are used as keywords during the testing process to manage the test cases. Selenium Course in Pondicherry at FITA Academy gives a thorough education in Selenium's components and frameworks under the supervision of working professionals.