Course Highlights & Why Selenium Training in Madurai at FITA Academy?
FITA Academy's Selenium Training in Madurai is put together and taught by professionals with 8+ years of experience in the automation field who have designed and taught the course.
We keep our classes small so that students can discuss with the trainers by giving you the most personalised learning experience possible.
FITA Academy offers standard shifts as well as fast-track shift batches during the week and on the weekends to help students and working professionals.
FITA Academy has made more than 1,500+ connections with small to large businesses in order to help students find jobs.
The FITA Academy trainees will be briefed on how important selenium is in the DevOps lifecycle.
The professional staff at FITA Academy will teach students how to build and connect frameworks.
Through hands-on training and a real-world project, you will learn everything you need to know about Selenium Testing Suite.
Upcoming Batches
| | | | |
| --- | --- | --- | --- |
| 05-10-2023 | Weekdays | Thursday (Monday - Friday) | |
| 07-10-2023 | Weekend | Saturday (Saturday - Sunday) | |
| 09-10-2023 | Weekdays | Monday (Monday - Friday) | |
| 14-10-2023 | Weekend | Saturday (Saturday - Sunday) | |

Classroom Training
Get trained by Industry Experts via Classroom Training at any of the FITA Academy branches near you
Why Wait? Jump Start your Career by taking Selenium Training in Anna Nagar!
Instructor-Led Live Online Training
Take-up Instructor-led Live Online Training. Get the Recorded Videos of each session.
Travelling is a Constraint? Jump Start your Career by taking the Selenium Online Training!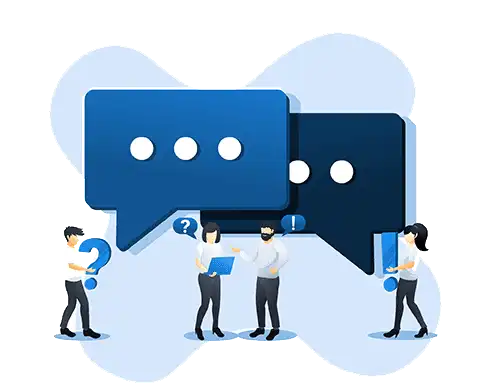 Have Queries? Talk to our Career Counselor
for more Guidance on picking the right Career for you!
Trainer Profile
FITA Academy's Selenium training in Madurai is given by experts with 10+ years' expertise in testing and software development.

Our mentors have a lot of experience testing software applications, especially with the Selenium framework and other test automation frameworks that allow testing to be done automatically.

Various training methods will be used by our trainers to make learning fun and effective.

This includes things like case studies, live groups, smart lectures, and practical assignments, among other things.

Our trainers will help you understand the complexities of automation in different software applications, with a focus on Selenium, by showing you how it works and explaining it to you. 

Our trainers will teach you about software testing and the best ways to do it. This will make sure that you have a complete and accurate understanding of what the market wants and needs.

Our mentors will push and encourage you to finish projects that will help you get better at what you do and give you more confidence. They'll give advice and help when it's needed.
Features
Real-Time Experts as Trainers
At FITA Academy, You will Learn from the Experts from industry who are Passionate in sharing their Knowledge with Learners. Get Personally Mentored by the Experts.
LIVE Project
Get an Opportunity to work in Real-time Projects that will give you a Deep Experience. Showcase your Project Experience & Increase your chance of getting Hired!
Certification
Get Certified by FITA Academy. Also, get Equipped to Clear Global Certifications. 72% FITA Academy Students appear for Global Certifications and 100% of them Clear it.
Affordable Fees
At FITA Academy, Course Fee is not only Affordable, but you have the option to pay it in Installments. Quality Training at an Affordable Price is our Motto.
Flexibility
At FITA Academy, you get Ultimate Flexibility. Classroom or Online Training? Early morning or Late evenings? Weekdays or Weekends? Regular Pace or Fast Track? - Pick whatever suits you the Best.
Placement Support
Tie-up & MOU with more than 1500+ Small & Medium Companies to Support you with Opportunities to Kick-Start & Step-up your Career.
Selenium Certification Course in Madurai
About Selenium Certification Course in Madurai at FITA Academy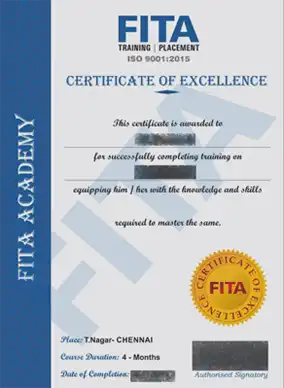 Selenium Certification Course in Madurai
FITA Academy offers you the best Selenium Training in Madurai with Certification as soon as you complete the course successfully. This is an endorsement of your professional knowledge and skills that you've gained. The Selenium Training Certification is accepted by both business and non-business people for proof of having completed a rigorous practice-based training that is in line with current standards in professional training as well as the requirements of industry. The certificate can be added on your CV and enhance your opportunities for advancement by increasing your credibility as a professional.
In order to provide the best Selenium training in Madurai, FITA Academy provides a rigorous and extensive training program designed to utilize the latest technology, modern strategies, and best practices for the training process.  Furthermore, following the successful completion of the course, the student will be able to develop and conduct Selenium WebDriver tests on their own without any supervision from an instructor. The purpose of this Selenium Course In Madurai is to empower our students by improving their capabilities and increasing their abilities.
By obtaining Selenium training certification, you will be able to establish your reputation in the market place as a highly skilled professional and provide evidence of your talent and skills in various professional interviews. This certification can enhance your professional profile which will increase your career opportunities. An average Selenium Tester Salary For Freshers In India for a newcomer in the field of selenium research and testing will be. 4,48,800 up to the amount of Rs. 5,30,000 per year. As the best Selenium Training Institute In Madurai, we have carefully planned the training and certification sessions to provide the students with deep knowledge and skills, which will enable them to succeed in a highly competitive marketplace. 
What you will learn in this Selenium course in Madurai and get the Certification
Introduction to Selenium Testing-

 we will cover the introduction to the concept of Selenium testing. We also discuss the various tools used in Selenium testing. This module covers all the basic concepts of Selenium testing.

WebDriver Basics-

This Selenium Training In Madurai introduces you to the basics of how to write scripts using

Java

language. You will learn how to use the browser driver to interact with the webpage. You will also learn how to navigate between pages using the URL.

Writing Test Scripts-

You will learn how to write your first script by creating an object of the class WebElement and then interacting with it. You will also learn to create a new instance of the class ActionChains and perform actions like click(), sendKeys() etc. You will learn how these methods work and how to use them effectively.

Working With Elements-

We will discuss writing tests to verify if elements exist on the page or not. We will also learn how to find out the text present inside the element. We will also learn about the different ways of finding the position of the element.

Assertions-

We will discuss assertions which are used to check whether the expected value matches the actual value. These are very useful when you want to make sure that some condition holds true. There are two types of assertions, 'assert' and 'verify'.

Handling Exceptions-

We will cover exceptions in detail and discuss what kind of exception occurs during execution of the script. We will also discuss how to handle such exceptions and report them back to the tester so that he/she can take necessary action.

Mocking-

Mocking is another important aspect of Selenium testing. It helps us to isolate parts of the code under test. For example, suppose you need to test the login functionality of a website. If you were to directly call the login function, you would end up making changes to the real login logic. You would end up breaking the whole system. Instead, you could mock the login function and just pass dummy values to it. This way, you won't break the system.

Debugging-

Debugging is the last part of the Selenium training in Madurai. You will be taught how to debug the issue that occurred while executing your script.

Hands-On Lab-

Hands-on lab is one of the most crucial components of any course. In this lab, we will get hands-on experience on how to execute our scripts. The instructor will guide you through each step of the process and answer any questions that you might have.

Final Project-

The final project is the capstone for the entire Selenium Course In Madurai. Here we will put everything together and build something really cool.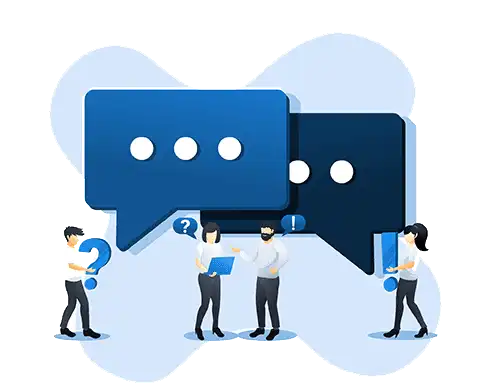 Have Queries? Talk to our Career Counselor
for more Guidance on picking the right Career for you!
Job Opportunities After Completing Selenium Training in Madurai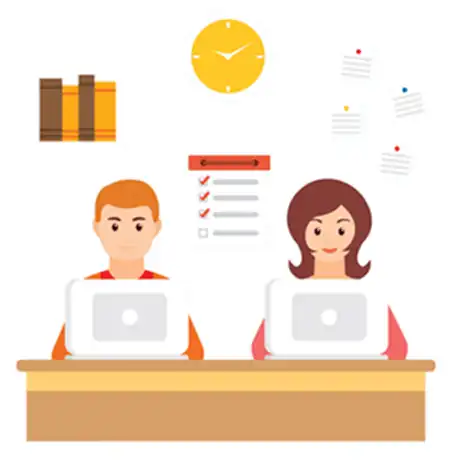 The demand for testing with selenium has increased dramatically and is now one of the most essential components of many companies and organizations. In the search for the most efficient testing instrument selenium has proven to be the most effective on the market to help diverse organizations with automated testing services. The rise of web-based applications and the sealing to API's from Chrome, Mozilla and Edge has raised the demand for testing software. Selenium is a test tool that has been developed to be extremely adaptable and adaptable in its approach.
The skills and knowledge gained through the Selenium training in Madurai as well as its accreditation process can give the students a huge chance to be employed as selenium testers within a reputable organization or business. The in-depth investigation from this Selenium Course In Madurai can transform our students into professionals with the complete understanding of the subject matter of the particular application they will handle.
The top job positions that our students will learn include remote Automation Test Engineer, Selenium tester, testing engineer for software development, selenium test analyst and numerous others. A great job comes with responsibility. The responsibilities that experts are expected to carry out include improvising test scenarios using Java programming testing, debugging test scenarios and getting rid of errors, the execution of many tests as well as tracking and reporting mistakes, and lastly the report of tests. Learning from the best training Institute for Selenium in Madurai will help you with the vast expertise and the improvised abilities, jobs and responsibilities will grow, providing a rewarding career for the newbie.
In this course, we will explore some common selenium interview questions and answers in detail. By doing so, we can better understand how selenium works and how to approach solving various problems that may come up while working with it.
The course starts by explaining the basics of selenium before moving on to its functions and attributes. We next explain the programming language selenium uses to execute commands. Finally, we end the course by discussing the different types of tests available and what features they provide.
Student Testimonials
The Selenium training that I had in Madurai at FITA proved to be extremely beneficial to my career as a Selenium developer. The informative sessions as well as the practical exercises were of great help to me in enhancing my knowledge in testing and implementing them in various business projects on which I am currently working.
For me personally, the Selenium Certification training that I received at FITA in Madurai is the most comprehensive and organized training I have ever had. Upon completing the full Selenium course, I received a professionally recognized certification as a part of the course. For those interested in studying Selenium, FITA is the academy they should seriously consider as it helped me get my dream job.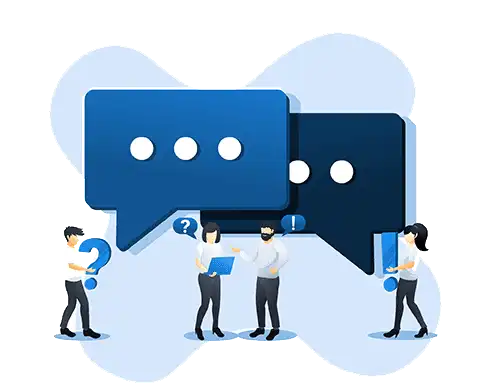 Have Queries? Talk to our Career Counselor
for more Guidance on picking the right Career for you!
Additional Information
Software development practices have undergone radical changes in the past, and the tools and technology used in the process. The new practices are designed to offer high-quality and effective software in a short time to please the customers. Here, software testing is a key component to achieve these objectives and it has consequently increased the need for Automation Testers within the IT sector. Learning Selenium Course In Madurai is the key factor to enter into the career path of automation tester.
Learning Outcomes of Selenium training in Madurai at FITA academy 
Learn How To Write A Selenium Script –

you will know the concept of writing a selenium script. It starts from defining the variables, objects, functions etc. Then it explains how to write a simple script to open a web page and then enter details into boxes on the page. Finally, it shows how to write a more complex script that checks multiple conditions and performs different actions according to the result.

Understand How WebElements Work

– This will give you a detailed introduction into the concepts of web elements. We start off with explaining the basic HTML tags like headings, paragraphs, links etc. Then we move on to the basics of web pages. Here we cover different techniques like reading data from a webpage, verifying the existence of certain elements on a page, locating the position of an element on a page and even find out if the element has focus or not. We will also learn about all the events related to web elements.

Get Hands-On Experience With Selenium IDE

– With this, you will definitely feel more confident about using Selenium IDE. You will be able to navigate between the various tabs and see where they save their information before exporting it as a.js file. You will use the export feature to create new files and import other existing files too.

Know How To Handle Exceptions In Your Scripts

– This explains how to handle exceptions that may arise during the execution of your script. You will learn how to use try catch statements to deal with these situations and understand why they happen from the experts from the best training institute for Selenium in Madurai to ensure you get the knowledge you need to be successful.

Learn How To Use WebDriver Commands

– This teaches you the commands available in WebDriver. It starts by covering how to locate a particular element on a page and then click it. Next, we move onto navigating around the browser window, getting the size and location of the browser window and closing the browser window. We will also teach you how to close the driver object after each action.

Learn How To Execute Multiple Threads At Once

– This helps you run multiple threads simultaneously so that you can perform many tasks at once. We start off with the simplest way of running multiple threads, which involves creating two threads and starting them separately. Later, we explore the thread pooling technique that allows us to make use of pre-created threads.

Learn How To Perform Different Actions On An Element Based On Its Value –

This teaches you how to identify elements on a page based on their values. You will learn what value contains, how to read values contained within it and how to verify whether the value matches a given pattern or not.

Learn How To Test For Certain Conditions Using Assertions

– This covers assertions available in Selenium. These include checking if an element exists on a page, making sure that an element is visible on a page, locating its text content among others. You will also learn from the best Selenium Training Institute In Madurai on how to compare the length of one string against another and how to check for nullness.

Practice Building Tests Using Cucumber

– you will know the basics of Cucumber, a framework that can help automate testing through scenarios from our Selenium Course In Madurai. And you will learn how cucumber works and practice writing simple steps using it.

Learn How To Write Unit Tests –

This gives you basic techniques to write unit tests. You will learn the difference between unit test and integration test. You will also learn what the purpose of unit tests is and how to write them.

Learn How To Create Acceptance Tests

– This acceptance testing, i.e., how to create automated acceptance tests. You will learn about different types of acceptance tests like login tests, navigation tests, etc. You will also learn to set up data for these tests and how to execute them.

Learn How To Check If Two Or More Objects Are Visible At Once

– This will help you to perform operations on multiple objects at once by specifying that they have to appear together in order to be considered as valid.

Learn How To Handle Errors In Your Code –

This explains error handling in detail. You will learn what errors are, how to handle them and how to make selenium recognize them. You will also learn the difference between expected and unexpected errors.

Practice Working With WebElements –

This is designed to teach you about working with web elements such as links, forms, buttons, inputs, frames, images, tables, etc. The modules include tutorials to get started along with practical examples.

Learn How To Build A Page Object Model (POM) –

you will learn about page object models. It covers the definition of POM, how it helps in organizing your code, why we need POMs and how they work.

Learn How To Extract Text From HTML Documents

– This teaches you several methods to extract text from HTML documents. You will learn how to find text inside an element, how to extract text from an image or video, and how to extract text from PDF files.

Learn How To Manipulate Forms Using Selenium –

This teaches you the basics of form manipulation using Selenium.

Learn How To Run Unit Tests –

This module teaches you unit testing using JUnit. You will learn about writing test cases, creating mock classes, writing assertions and running tests.

Learn How To Handle Exceptions –

This teaches you techniques to handle exceptions using try catch blocks. You will learn about the different types of exceptions and when each type should be handled.

Learn How To Perform Automated UI Testing Using Selenium –

This Selenium course in Madurai teaches you how to automate UI testing. You will learn various techniques to do so including locating visual components, identifying elements, verifying properties, performing actions, and much more.

Learn How To Manage Database Operations Using Selenium –

This section focuses on teaching you how to perform database operations like insert, update, delete, and query as well as managing transactions with JDBC.

Learn How To Use Selenium IDE –

This module teaches you to work with Selenium IDE. You will learn how to record your steps, how to edit scripts, and how to export scripts.

Learn How To Optimize Code For Performance

– This teaches you tips on optimizing code for performance. Some of these tips include reducing memory usage, avoiding costly resources, caching data, and many others.
Apart from the above learning outcomes from this Selenium training in Madurai you will learn more from our expert trainers. Our instructors  have years of experience in the field and can tailor the content to suit your specific needs. They know how important it is for every student to get the most out of a training program. So we make sure each instructor makes time for individual attention and mentoring sessions so that you can ask any question and they will answer them immediately. We believe that if you are preparing to move into a new career or looking to upgrade your existing qualifications then this course will help you achieve those goals.
Also Read: Selenium Tutorials