Course Highlights & Why TOEFL Coaching in Madurai at FITA Academy?
Learning through the best English Language experts who have impeccable knowledge of the English Language.
Students will be given the training to be proficient in all four levels of the Language such as Listening, Speaking, Reading, and Writing.
The syllabus of TOEFL is inclusive of real-time conversations, dialogues, and famous excerpts.
Getting familiarized with the important strategies and methods to score high marks.
Interactive and Engaging training sessions to enhance students' knowledge of the English Language.
Regular practice tests to help students be confident of their skills.
Weekday, Weekend, and Fastrack courses to help students learn at their convenience.
Training will be given as per exam standards and protocols to make students get familiarized with the Exam pattern.
Trainers follow unique strategies and methods of teaching to help students clear the exam with high marks.
Students will be made to practice real-time conversations with fellow students.
Upcoming Batches
| | | | |
| --- | --- | --- | --- |
| 05-10-2023 | Weekdays | Thursday (Monday - Friday) | |
| 07-10-2023 | Weekend | Saturday (Saturday - Sunday) | |
| 09-10-2023 | Weekdays | Monday (Monday - Friday) | |
| 14-10-2023 | Weekend | Saturday (Saturday - Sunday) | |

Classroom Training
Get trained by Industry Experts via Classroom Training at any of the FITA Academy branches near you
Why Wait? Jump Start your Career by taking the TOEFL Classroom Training in Madurai!
Instructor-Led Live Online Training
Take-up Instructor-led Live Online Training. Get the Recorded Videos of each session.
Travelling is a Constraint? Jump Start your Career by taking the TOEFL Online Course!
Syllabus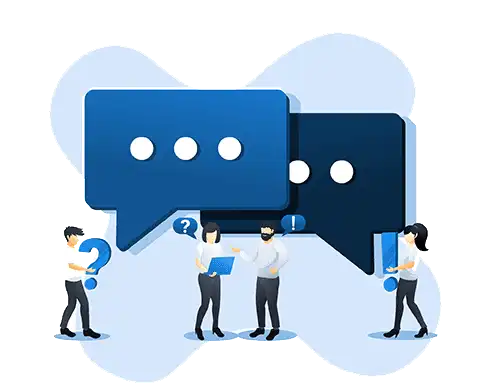 Have Queries? Talk to our Career Counselor
for more Guidance on picking the right Career for you! .
Trainer Profile
The TOEFL trainers of FITA Academy are English Language experts who are working as Language Trainers, Lecturers and Professors.
They also teach English as a foreign language in foreign countries.
They have a prominent work record of more than 10 years in teaching English as a Foreign Language.
They are skilled in all four aspects of the Language such as Listening, Speaking, Reading, and Writing.
They can teach as per the TOEFL exam standards and protocols and have helped more than a handful of students to get a high score in the TOEFL exam.
Features
Real-Time Experts as Trainers
At FITA Academy, You will Learn from the Experts from industry who are Passionate in sharing their Knowledge with Learners. Get Personally Mentored by the Experts.
LIVE Project
Get an Opportunity to work in Real-time Projects that will give you a Deep Experience. Showcase your Project Experience & Increase your chance of getting Hired!
Certification
Get Certified by FITA Academy. Also, get Equipped to Clear Global Certifications. 72% FITA Academy Students appear for Global Certifications and 100% of them Clear it.
Affordable Fees
At FITA Academy, Course Fee is not only Affordable, but you have the option to pay it in Installments. Quality Training at an Affordable Price is our Motto.
Flexibility
At FITA Academy, you get Ultimate Flexibility. Classroom or Online Training? Early morning or Late evenings? Weekdays or Weekends? Regular Pace or Fast Track? - Pick whatever suits you the Best.
Placement Support
Tie-up & MOU with more than 1500+ Small & Medium Companies to Support you with Opportunities to Kick-Start & Step-up your Career.
TOEFL Certification Training in Madurai
About TOEFL Certification Training in Madurai
at FITA Academy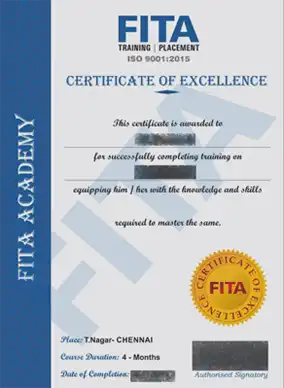 TOEFL Certification Training in Madurai
FITA Academy's TOEFL Certification course is an eloquent certification course handled by the English Language experts. TOFEL exam is the International English Language exam conducted for students who wish to continue their studies abroad across America, Europe, and Asia. Since the exam expects high-level fluency in the English Language from students, students need to prepare hard to score high marks in the exam. To help students in their education and career journey to get enrolled in universities of their choice in foreign countries, FITA Academy has come up with the TOEFL Certification course with a precise syllabus. The syllabus covers all the basic and advanced concepts with real-time conversations and famous excerpts from books and novels as examples. Students by getting familiarized with the real-time conversations and dialogues can improve their communication skills and the like. Also getting familiarized with the excerpts from novels and books can improve their reading, writing, and listening skills. Therefore, our syllabus and our trainers' method of teaching will help students to be confident about the skills that they have gained during the training program. FITA Academy conducts the best TOEFL Training in Madurai for students to help them understand the English Language in a more efficient way so that they can score high marks in the TOEFL exam.
Student Testimonials
Additional Information
Why TOEFL Training In Madurai FITA Academy?
TOEFL is an exam that requires the candidate to invest time in preparation for the exam. FITA Academy, one of the best TOEFL Coaching Centers in Madurai designed the training program in a way that the majority of the candidates that undergo TOEFL training score well in the exams. The main reason why our students do well in the TOEFL exam is that the TOEFL Classes in Madurai at FITA Academy are taught by experts who have had many years of experience in teaching English and are very extensively accomplished in different areas.
Our TOEFL training material is comprehensive and helps all the test-takers to improve their skills in English in a very short period of time. The study program also consists of instructions for studying and tips that the students can gainfully use in the examination.
The students and those who are employed can opt for flexible timings for the classes. There are weekdays and weekend classes that are conducted.
What is TOEFL?
The TOEFL (Test of English as a Foreign Language) is a nationally recognized assessment of a person's ability to communicate in English. TOEFL scores are largely used in the admissions process at universities.
The majority of people who take the TOEFL want to study at a university or graduate school in another nation. The TOEFL, on the other hand, is open to anybody seeking to demonstrate English competence for academic objectives. This includes anyone applying to a foreign high school, exchange program, community college, or a student visa.
The TOEFL focuses on how English is utilized in an academic setting, which is why colleges and institutions use TOEFL scores for admissions purposes. The TOEFL reading passages use formal English instead of colloquial English.
Who can take the TOEFL Test?
The TOEFL is primarily intended for students who wish to pursue their education at an English-speaking institution or graduate school. The TOEFL, on the other hand, can be utilized for a variety of purposes. The TOEFL can be taken by the following people:
Students starting secondary school in an English-speaking country.
Students enrolling in two-year community college programmes in an English-speaking country.
Those seeking a license or certification in a certain field.
Individuals who must demonstrate their mastery of the English language in order to enter the United States.
Those who want to assess their English language abilities in a formal setting.
Before taking the TOEFL, pupils should be in at least 11th grade (or 17 years old), according to the test's creators. Most kids are not exposed to this style of language until they are in the eleventh grade, and the test demands you to read some challenging passages and be familiar with some high-level vocabulary.
Incoming international students are not required to take the TOEFL at every college or university. Those who do usually want the TOEFL if:
You don't speak English as a first language.
If English hasn't been your major language of teaching for at least five years,
Why Choose TOEFL?
Even persons who have studied English for many years may struggle in an English academic atmosphere since academic language is frequently complex and formal. Before admitting you to an academic program, a university's admissions committee wants to know that you can handle the course load of an English-based program, therefore they utilize your TOEFL score as a standardized indicator for your English abilities.
If you're an overseas student applying to institutions in a country where English is the major language, you'll almost certainly be required to take the TOEFL. Although many colleges accept scores from other English examinations, the TOEFL is the most widely used English-language evaluation test at the moment.
9,000 universities in 130 countries, including the United States, Canada, the United Kingdom, Australia, and New Zealand, accept TOEFL scores. All of the world's top 100 colleges accept the TOEFL. If you wish to enter an English-language college or university, TOEFL scores will almost probably be required or accepted.
TOEFL Test Structure
The TOEFL is a lengthy and difficult exam, but understanding how it works is the first step toward passing it. Let's take a look at the many types of TOEFL tests and how they're arranged.
TOEFL Test Types
The vast majority of TOEFLs taken (97 percent) are online examinations (IBTs). Students take the IBT TOEFL on a given computer in a testing room, frequently with several other persons taking the test as well.
Paper-based TOEFLs account for only 3% of all TOEFLs (PBTs). Because the PBT does not assess students' speaking abilities, these types of assessments are being phased out. As of 2016, you can only take a PBT in test centers that don't offer internet testing.
Many universities will only accept TOEFL results from the IBT version. If you're taking the PBT, double-check your school's foreign admissions pages.
You can take the TOEFL test as many times as you wish, regardless of the type of test you take. The sole exception to this regulation is if you have taken the TOEFL in the previous 12 days.
Section 1 : Reading
The Reading section of the TOEFL is entirely multiple choice. Each reading session will consist of three or four written sections, each with 12-14 questions. (In general, tests with three written passages will have more questions per passage than tests with four.) Any academic topic, such as physics, history, or literature, can be covered in reading passages.
Section 2 : Listening
The listening section of the TOEFL is also entirely multiple choice. There will be four to six lectures with six questions each and two or three dialogues with five questions each in each listening part.
Section 3: Speaking 
The speaking section of the TOEFL is a little trickier than the reading or listening sections. Fortunately, each speaking segment will always follow the same format, so you may plan beforehand.
Six speaking cues, or "tasks," are provided in the speaking segment. The first two activities will be self-contained and will need you to discuss your own opinions and experiences. The final four tasks will be integrated tasks in which you must respond to questions based on a conversation or a passage of literature.
Let's take each speaking task at a time.
2 Tasks for Independent Speaking:
Task 1 – will inquire about your hobbies or opinions on a certain issue.
Task 2 – will require you to express your thoughts and choose between two possibilities.
4 Tasks for Integrated Speaking:
Task 3 – requires you to read a short document and then listen to a conversation between two speakers about the same subject (usually, them agreeing or disagreeing about parts of the article). After that, you'll summarize the speaker's viewpoints and compare them to the text.
Task 4 – provides you with two lectures on the same subject, one spoken and the other written. You'll then summarize each lecture's content or respond to a more specific question.
Task 5 – requires you to listen to a conversation between two persons who are debating two alternative solutions to a problem. After that, you'll summarize the material and express your perspective. (It's worth noting that Assignment 5 is frequently the most challenging listening task because you have to explain three things: what the student said, the student's potential solutions to a problem, and which answer you prefer and why.)
Listen to a monologue and then describe or answer a more specific question about the facts in Task 6.
Section 4 – Writing
The TOEFL writing section is divided into two parts: an integrated task and an independent task.
1 Task for Integrated Writing (20 minutes)
You must read a brief passage and listen to a lecture for this section. Then you'll respond to/summarize the conversation.
1 Task of independent writing (30 minutes)
In this section, you'll typically be asked to choose between two options and explain why you chose one over the other.
Enroll in our TOEFL Coaching in Madurai and learn extensively about the TOEFL exam practices and methods that will help you score high marks in the TOEFL exam.