Course Highlights & Why VFX Courses in Chennai?
At FITA Academy, we incorporate all the basic and advanced topics of VFX in our certified VFX courses in Chennai.
Our curriculum is developed keeping in mind the needs of our students and industry requirements.
Our students learn the industry's essentials through in-depth art and technology study and practical application.
Students are equipped with a sound understanding of tools, techniques, and processes necessary to achieve high-end visual effects.
We aim to impart knowledge and skills required to design, produce and execute a feature film, television show, game or commercial project, and prepare the student for work in the entertainment industry.
This course is designed to give you a headstart in the industry through hands-on training on Digital Intermediate, 2D and 3D Animation, Compositing, Editing and Rendering as well as VFX.
This course is developed for those who want to get into the industry as a visual effects artist or are looking to upgrade their skills in Visual Effects.
Upcoming Batches
| | | | |
| --- | --- | --- | --- |
| 05-10-2023 | Weekdays | Thursday (Monday - Friday) | |
| 07-10-2023 | Weekend | Saturday (Saturday - Sunday) | |
| 09-10-2023 | Weekdays | Monday (Monday - Friday) | |
| 14-10-2023 | Weekend | Saturday (Saturday - Sunday) | |

Classroom Training
Get trained by Industry Experts via Classroom Training at any of the FITA Academy branches near you
Why Wait? Jump Start your Career by taking the VFX Training in Chennai!
Instructor-Led Live Online Training
Take-up Instructor-led Live Online Training. Get the Recorded Videos of each session.
Travelling is a Constraint? Jump Start your Career by taking the VFX Online Courses!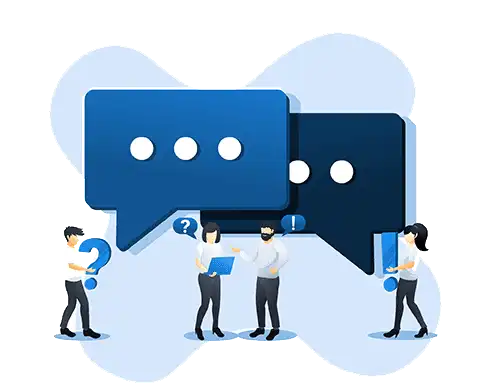 Have Queries? Talk to our Career Counselor
for more Guidance on picking the right Career for you!
Trainer Profile
We hand pick mentors who are skilled in VFX and have previously worked in renowned companies with 8+ years of experience.

Our trainers will mentor you through the course and ensure that you learn the basics of VFX and become a competent artist.

Our trainers are passionate about their work and dedicated to helping you succeed.

Trainers provide regular hands-on project work and assignments, which are designed to develop practical skills.

They provide training in core subjects such as 3D Animation, VFX, Previs, Visual Effects, etc.

The trainer will provide you with feedback, along with suggestions on how you can improve your skills.
Features
Real-Time Experts as Trainers
At FITA Academy, You will Learn from the Experts from industry who are Passionate in sharing their Knowledge with Learners. Get Personally Mentored by the Experts.
LIVE Project
Get an Opportunity to work in Real-time Projects that will give you a Deep Experience. Showcase your Project Experience & Increase your chance of getting Hired!
Certification
Get Certified by FITA Academy. Also, get Equipped to Clear Global Certifications. 72% FITA Academy Students appear for Global Certifications and 100% of them Clear it.
Affordable Fees
At FITA Academy, Course Fee is not only Affordable, but you have the option to pay it in Installments. Quality Training at an Affordable Price is our Motto.
Flexibility
At FITA Academy, you get Ultimate Flexibility. Classroom or Online Training? Early morning or Late evenings? Weekdays or Weekends? Regular Pace or Fast Track? - Pick whatever suits you the Best.
Placement Support
Tie-up & MOU with more than 1500+ Small & Medium Companies to Support you with Opportunities to Kick-Start & Step-up your Career.
VFX Certification Institute in Chennai
About VFX Certification Institute in Chennai at FITA Academy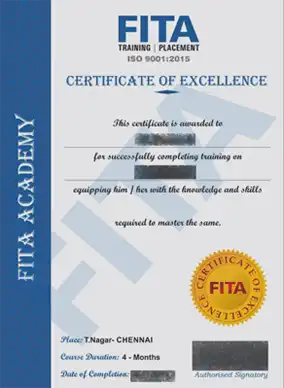 VFX Certification Institute in Chennai
VFX courses in Chennai at FITA Academy is the best place to master Visual effects. And we have years of experience in training students and working professionals to get certified and to use their skills in the industry. VFX is a technology driven field which has become a necessity for almost every production house. The number of studios and companies who need VFX services is increasing day by day. So it is important for every professional to have a proper certification in order to get the best job.we have developed this most effective course to teach visual effects in Conceptual way. Our VFX institute in Chennai will give you everything you need to become an expert in visual effects and be ready to work anywhere in the world. We also offer a full range of services, from the final project to the post-production support.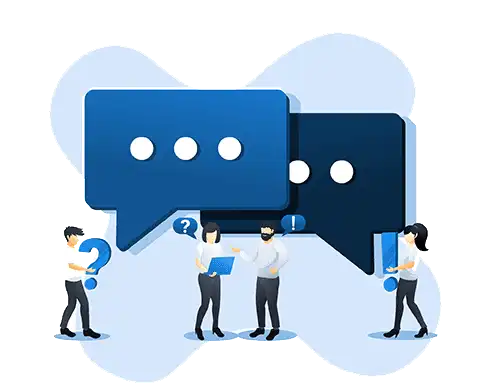 Have Queries? Talk to our Career Counselor
for more Guidance on picking the right Career for you!
Job Opportunities After Completing VFX Courses in Chennai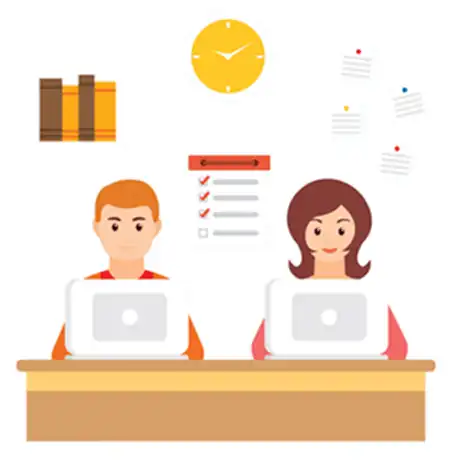 Visual effects, or VFX as it is more commonly known, is a term that refers to the process of combining live-action with computer graphics in order to produce visual effects. This is one of the most creative and challenging areas of special effects. To become a successful visual effects artist, you must possess the technical skill to learn the software and the artistic talent to interpret the images and ideas. With the VFX courses in Chennai, you will learn how to create 3D models, textures, and lighting. You will learn how to animate the characters, and how to use the tools to create visual effects. All this will be done in a professional environment under the guidance of expert trainers. You will learn how to make your own effects. 
You can create anything that you wish, but only if you are prepared to  upskill effectively. The VFX classes in Chennai offer a wide variety of techniques to meet the demands of the modern workplace. You will be taught to create animation, matte paintings, compositing, lighting, and texturing. 
Our course includes a project-based training, a hands-on practical approach, with a variety of advanced techniques. We teach the concept of visual effects and make it easy for students to understand the process. We also provide complete placement assistance after the completion of the course. There are many job opportunities in the area of visual Effects for students who have completed their training. They would be able to get the best job opportunities not just within India but also Abroad. If the applicant has greater experience in the area, it is possible that they'll be hired by excellent companies. The possibilities for this program are numerous, giving students the opportunity to choose which areas they'd like to work in.
The demand for skilled professionals appears to be growing because of the increasing and innovative developments coming out within the industry. The Indian VFX Industry is growing rapidly, which gives the possibility of more opportunities in the near future. Today, Indian movies are also employing VFX to create a real-life experience for the viewers watching it. So, the options for careers in this program are diverse, allowing candidates to choose any one of them.
As you can see, the world of visual effects is vast and constantly changing.It's important to know what you want to do in this field before you begin your search.There are many ways to find jobs in the field of visual effects. Here are some of the latest job opportunities after
3D Modeling Artist

2D & 3D Animator

VFX Editor

Graphic Designer

Film Video Editor and many more job opportunities.
Student Testimonials
FITA Academy's VFX courses have been a positive experience for me. My trainer has made me into a professional, and the best part has been the personal attention I received from my trainer. I felt comfortable with the timings, as they were convenient for me. The trainer is also very friendly, which makes it easy for me to clarify any questions that I may have. So I'm really happy to have joined this institution.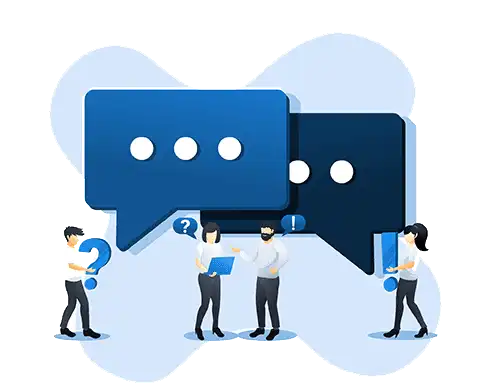 Have Queries? Talk to our Career Counselor
for more Guidance on picking the right Career for you!
Additional Information
At FITA Academy, we offer a wide variety of courses in the field of Visual Effects. We offer classes on everything from Photoshop to Maya to After Effects. But what sets us apart is our ability to provide students with the practical skills they need to get their first job in the industry. We are also offering a specialization course in visual effects. Our VFX courses in Chennai are tailored to the needs of the industry and students alike. We offer classes from beginner to advanced, as well as workshops, mentoring, and other services to help you grow.
Learning Outcomes of this VFX training in Chennai at FITA Academy
Learn the fundamentals of digital compositing and how to apply them in real world projects.

Get a good grounding in 3D modeling and texturing.

Understand how to use a toolset that includes Maya, Modo, ZBrush, Photoshop and After Effects.

Learn how to build a pipeline from concept to completion.

Gain exposure to the latest tools, techniques and techniques used in the industry.

Learn how to navigate the various VFX production pipelines.

Gain knowledge of the latest trends in the industry.

Learn the fundamentals of visual effects and how they are applied in real world projects.

Learn how to create your own characters and environments.

Gain hands-on experience with the latest software.
Why Should You Choose FITA Academy for VFX Training in Chennai?
VFX is a new technology and it is becoming very important in today's time with VFX training in Chennai. VFX means Visual effects. So, if you are going to learn VFX, then it is compulsory that you should have the knowledge of this new technology. It is very important for all the VFX artists to learn this technology as it is the base of this industry.
FITA Academy is the best VFX institute in Chennai and you can learn all the necessary skills in this institute.

We have a team of qualified and experienced instructors who will teach you the whole course with great enthusiasm.

Here you will get an opportunity to work on real-time projects and you can improve your skills.

We are one of the best VFX Institute in Chennai that offer quality training and training for VFX artists.

The students are trained in a very professional way by the Expert Instructors.
An Overview of VFX
Introduction to Visual FX
VFX (Visual Effects) is a field of film and video production that deals with creating visual effects for movies and television shows. The term comes from the fact that the effects are often done in front of an audience, and they are the final step in the filmmaking process.
It's a multi-billion dollar industry. There are thousands of artists who work in the field, and the technology has evolved rapidly over the past few decades.
This course is designed to give you a basic overview of the field and provide a foundation for understanding the principles of visual effects. The course will cover the history of visual effects, how it works, and the tools and techniques used to create visual effects for film, television, and video games.
The course will also include a look at the creative side of visual effects, covering the roles of directors, producers, writers, and actors in the process.
Digital illustrations
Illustrations are very important in the world of Graphic Design. They are used to enhance the readability of content and create an overall look and feel for a website. Today, illustrations are not only found on websites and printed publications, but are also created digitally. The digital age has opened up a whole new world for illustrators. If you're like many artists, you want to work digitally. But for beginners, the process can seem overwhelming. And it's easy to feel like you're not really getting anywhere.There are two big reasons to start with a traditional pencil and paper. First, you will be learning skills that will translate directly to working in a digital environment. Second, you'll be building a foundation from our VFX courses in Chennai that will help you move into the digital world confidently and efficiently.
Image Manipulations
Image manipulation is the process of altering or enhancing the appearance of images using computer software. It is a highly technical skill that requires a great deal of practice and a solid understanding of the underlying theory. As an illustrator, you will often be asked to manipulate an image in some way. The most common request is to remove unwanted objects or backgrounds. You might also be asked to add special effects like shadows or highlights. For the most part, you'll be using Photoshop to manipulate your images. However, you may also be asked to work with other programs, such as Adobe Illustrator, Adobe Fireworks, or Adobe Dreamweaver and other programs if any.
Motion Graphics
Motion graphics are videos that consist mostly of text and images. They are used to convey a message, and can be used for a variety of purposes, including advertising, product promotion, and brand identity. Motion graphics are often used for promotional purposes, like in a movie trailer or commercial. Sometimes they are used to promote a brand, product, or idea. You may also see motion graphics on the web. Some sites use animated GIFs, which are a type of image that moves in a loop.
Principles of Typography
Typography is the art of arranging type on a page. The term comes from the Latin word typus meaning "type" or "press." The word is used in the context of printing and publishing, but it can also refer to the way text is arranged on a website or in a book. The goal of typography is to make text legible and appealing to the eye. It is the foundation of good design. In this course, you'll learn the basics of typography and how to apply it to your own work. You'll explore the different types of fonts, with experts from VFX institute in Chennai on how to use them effectively, and how to choose the right one for your project.
There are four main principles of typography.
First, there is the principle of legibility. This means that the letters and words in a piece of text are clearly distinguishable.

Second, there is the principle of balance. This means that the letters and words in a piece of text are evenly spaced.

Third, there is the principle of rhythm. This means that the arrangement of the letters and words in a piece of text is in harmony with the rhythm of the music or the speech.

Finally, there is the principle of hierarchy. This means that the most important parts of a piece of text are set apart from the less important parts.
Principles of Photography
Photography is the process of taking pictures using light sensitive material. It is the basis of all visual media, and it has been around for centuries. It is also a huge business, with billions of dollars spent each year on photography equipment and services. The field is divided into several sub-disciplines, including digital photography, film photography, and professional photography.
Digital photography is the most popular form of photography today. It is also the easiest to learn. With digital photography, you take the picture with a digital camera and then edit it using a computer. 

Film photography is the oldest form of photography. It is still used by many professionals, especially for weddings and other events that require a high level of quality.

Professional photography is the most difficult and expensive type of photography. This is the kind of photography that is used in advertising, marketing, and other professional settings.
Color Compositing
The term "composite" means to put together or combine. When people talk about compositing, they are combining multiple images and video clips to create a finished piece. There are many different types of compositing, including matte painting, chroma keying, and color grading.
Matte painting involves combining multiple images into one. The images are painted on top of each other. This process is called layering. Matte painting is similar to traditional painting, except that the layers don't dry after they are applied. Instead, they stay wet for as long as the artist wants. The finished piece is then painted over with a solid color, usually white.
Chroma keying is a digital process that uses colors to separate out the images that are in a shot. In the past, it was necessary to manually color-correct every image that was in a film. Now it's possible to automate the process with software that can analyze all the colors in the frame and match them to the background.
Color grading is the process of adjusting the colors in a video clip. A color-grading tool analyzes the colors and then makes changes to them. The color-grading tool can alter the brightness, saturation, contrast, hue, and even the lightness of the colors.