Course Highlights and Why Java Course in Jaipur at FITA Academy?
Our Java Course modules are designed by experts to meet the dynamic demands of the industry.
The curriculum offers a comprehensive overview of JavaScripts and Codes that are carefully curated by industry professionals.
Our company provides expert Java trainers who possess more than ten years of experience working with various Software Development Platforms.
We offer extensive Java training that equips you with various technical strategies.
Our Academy provides instructor-led, interactive Java classes in Jaipur that cater to diverse learning styles.
To ensure students retain knowledge, there are regular review sessions of previous classes.
We offer a variety of batch timing options, including weekend, weekday, and fast track batches.
After completing our training, FITA Academy helps skilled trainees with job placement.
After completing our training, FITA Academy helps skilled trainees with job placement.
We have collaborated with over 1,500 small to large businesses, and our Active Placement Cell assists students in securing their desired careers.
FITA Academy wants to help its students succeed in their careers by giving them the right tools.
Upcoming Batches
| | | | |
| --- | --- | --- | --- |
| 05-10-2023 | Weekdays | Thursday (Monday - Friday) | |
| 07-10-2023 | Weekend | Saturday (Saturday - Sunday) | |
| 09-10-2023 | Weekdays | Monday (Monday - Friday) | |
| 14-10-2023 | Weekend | Saturday (Saturday - Sunday) | |

Classroom Training
Get trained by Industry Experts via Classroom Training at any of the FITA Academy branches near you
Why Wait? Jump Start your Career by taking the Java Training in Jaipur!
Instructor-Led Live Online Training
Take-up Instructor-led Live Online Training. Get the Recorded Videos of each session.
Travelling is a Constraint? Jump Start your Career by taking the Java Online Course!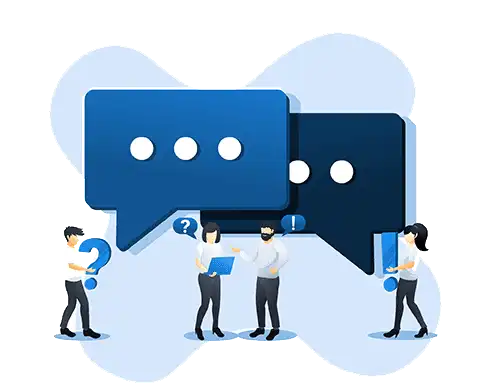 Have Queries? Talk to our Career Counselor
for more Guidance on picking the right Career for you!
Trainer Profile
Industry professionals at our academy offer a blended learning approach to teach both the theory and practice of Java programming.
Our Java course instructors focus solely on industry-relevant skills.
Our software development specialists provide hands-on Java programming language training.
Industry experts provide in-depth training on the most recent approaches, enhancing students' abilities.
Instructors provide individualized attention and hands-on experience to each student.
Trainees receive assistance in developing a professional resume and confidence-boosting through mock interviews.
We are dedicated to ensuring students receive the necessary tools and training to succeed in their careers.
Features
Real-Time Experts as Trainers
At FITA Academy, You will Learn from the Experts from industry who are Passionate in sharing their Knowledge with Learners. Get Personally Mentored by the Experts.
LIVE Project
Get an Opportunity to work in Real-time Projects that will give you a Deep Experience. Showcase your Project Experience & Increase your chance of getting Hired!
Certification
Get Certified by FITA Academy. Also, get Equipped to Clear Global Certifications. 72% FITA Academy Students appear for Global Certifications and 100% of them Clear it.
Affordable Fees
At FITA Academy, Course Fee is not only Affordable, but you have the option to pay it in Installments. Quality Training at an Affordable Price is our Motto.
Flexibility
At FITA Academy, you get Ultimate Flexibility. Classroom or Online Training? Early morning or Late evenings? Weekdays or Weekends? Regular Pace or Fast Track? - Pick whatever suits you the Best.
Placement Support
Tie-up & MOU with more than 1500+ Small & Medium Companies to Support you with Opportunities to Kick-Start & Step-up your Career.
Java Certification Training in Jaipur
About Java Certification Training in Jaipur at FITA Academy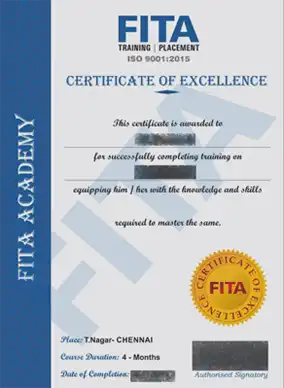 Java Certification Training in Jaipur
Java Course Certification is a highly regarded professional credential that validates an individual's proficiency in the Java programming language and its applications. It attests that the candidate has acquired the necessary skills to work as a software developer by completing both the JAVA Course in Jaipur and a real-world project. Adding this certification to your CV can highlight your profile, increasing your chances of being selected for job interviews. FITA Academy's Java Certification Course in Jaipur is specifically designed to equip individuals with the essential skill sets required to become proficient Java developers. Our experienced Java training specialists provide guidance throughout the course, with a focus on imparting the knowledge and expertise necessary to excel in the software development industry. Our training is of the highest quality, taught by experts with over eight years of practical experience in software development.
By enrolling in our Java Certification Course, you will gain a deep understanding of Java programming and its applications, including key concepts and advanced topics. The course is structured to provide comprehensive coverage of Java programming language, from basic to advanced levels, with a focus on real-world applications. You will also receive practical, hands-on training in developing Java programs, including building user interfaces and designing software systems. After completing the Java Certification Course, you will possess the required expertise and practical knowledge to establish a flourishing profession in the field of Java development. You will also receive a Java Course Certification from FITA Academy, which will demonstrate to potential employers that you have acquired the knowledge and expertise required to excel in the field of software development.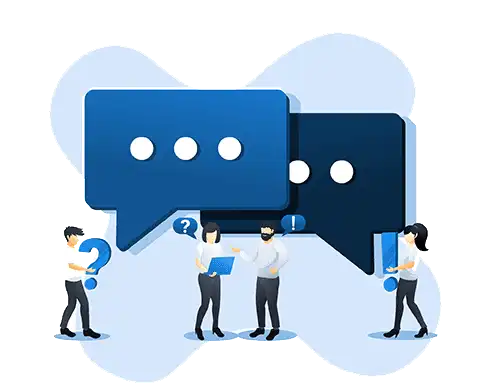 Have Queries? Talk to our Career Counselor
for more Guidance on picking the right Career for you!
Job Opportunities After Completing Java Course in Jaipur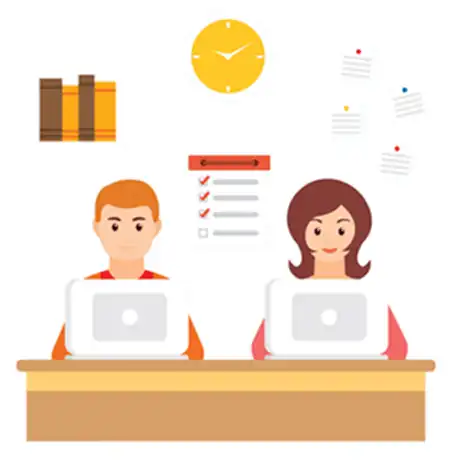 To elevate your career in software development, acquiring knowledge in Java is a wise decision. Java is a highly valued skill and is also the most popular programming language among developers, as per the TIOBE Popularity Index. This language is multifaceted and can be utilized for various applications, and it is compatible with any platform. The adaptability of Java has led to its extensive usage, with more than three billion smartphone applications and over 125 million televisions created with it.
It is vital for software developers to have a profound comprehension of Java to remain competitive in the industry. Given its versatility, popularity, and extensive usage, Java is a fundamental aspect of any software developer's expertise. Having a profound understanding of the Java programming language is crucial for a flourishing career in software development, given its significant features. A recent survey indicates that the number of employed Java developers in the industry is anticipated to increase by 19% in the upcoming years.
Top-notch corporations such as Netflix, Amazon, IBM, HCL, Wipro, Cognizant, Infosys, Accenture, TCS, and Capgemini, recognize the value of Java developers and hire them in their organizations. These organizations are renowned for their innovative software development approaches and advanced technology, making them an excellent workplace for individuals looking to advance their careers in the field. In the software development industry, numerous job titles are linked to the hiring of Java developers.
The most commonly used job titles include Java Developer, Java Programmer, Software Developer, Web Developer, Java Architect, Database Administrator, and Application Developer. These job titles illustrate the broad range of duties and knowledge that are necessary for individuals working with Java in the software development domain.
For individuals who are new to the IT field, the typical salary range for a Java Developer Salary For Freshers is between 3,50,000 to 4,50,000 rupees per year. With three to five years of experience, Java professionals can anticipate earning between 4,70,000 and 6,00,000 rupees annually. Senior-level Java developers can earn between 6 to 8 LPA. On a global level, the average annual salary for a Java developer is approximately $102,045. FITA Academy's Java Training in Jaipur provides students with the specialized skills required to become successful Java developers. The training provided by FITA Academy prepares students with the proficiency they need to excel in the industry and accomplish their career objectives.
Also Read: Java Interview Questions and Answers
Student Testimonials
I was struggling to break into the software development industry, but after completing my Java training at FITA Academy in Jaipur, I landed my dream job at a top IT company. The trainers were extremely knowledgeable and provided personalized guidance to help me understand even the most complex concepts. The hands-on training and real-world projects were invaluable in preparing me for the industry.
I have a background in engineering but wanted to switch to software development. FITA Academy's Java training in Jaipur was the perfect choice for me. My trainer provided hands-on training, allowing me to gain practical experience in Java programming. The academy's flexible schedule also made it easy for me to balance my job and the course. After completing the training, I was able to transition to a software development role and have since been able to apply the skills I learned to advance my career
I enrolled in FITA Academy's Java course in Jaipur to upgrade my skills and increase my job opportunities. The course content was comprehensive, and the trainers were patient and supportive, answering all my questions and providing extra help when I needed it. I was able to work on real-world projects, which helped me gain practical experience in Java programming. The academy's placement services also helped me secure a job shortly after completing the course.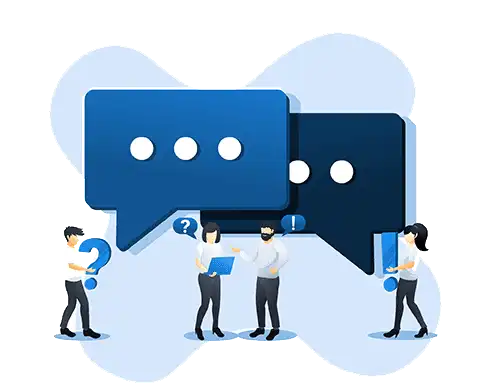 Have Queries? Talk to our Career Counselor
for more Guidance on picking the right Career for you!
Additional Information
Java has been a formidable player in the programming world for many years and continues to hold its own. Its unparalleled security and power make it a popular choice for running applications on a wide range of devices, from large supercomputers to mobile phones. Java's adaptability, security, and robustness make it a top pick for software developers. If you are keen on acquiring knowledge in Java, it is advisable to contemplate enrolling in a JAVA Training course in Jaipur. With a well-structured curriculum, you will acquire the skills necessary to manage even the most complex software systems. The high demand for Java and J2EE developers ensures endless opportunities for growth and career advancement.
FITA Academy is a reputable Java training institute in Jaipur that takes pride in offering comprehensive Java education to meet the growing needs of businesses. The Java Course Syllabus is designed to provide students with an in-depth understanding of Java programming for developing applications using J2EE, J2SE, and J2ME. The curriculum is structured to include hands-on practice with real-world scenarios, giving students the opportunity to gain practical experience in the industry and enhance their confidence. At the conclusion of the program, learners will have the requisite skills and understanding to competently manage any task presented to them, without any cost.
Learning Outcomes of Java Training In Jaipur 
Comprehensive knowledge of Java programming with a focus on depth and thorough understanding.
Mastery of advanced Multithreading and Java Threading concepts, providing you with the skills needed to create efficient, high-performance programs.
Proficiency in Advanced JDBC and Advanced Java File I/O, which are essential for working with databases and file systems.
Ability to use the JDK framework to create Java applications with advanced features and functionalities.
In-depth understanding of commonly used SQL queries for database interaction, enabling you to work with databases effectively.
Clear explanation of sockets and client-server interactions, providing you with the knowledge needed to build networked applications.
Understanding of Remote Method Invocation (RMI), which is essential for building distributed applications.
Mastery of using collections for data organization and storage, which are critical for efficient and effective programming.
Expertise in writing efficient and optimized Java code, making your programs faster and more reliable.
Practical experience with real-world scenarios and projects, preparing you for the challenges of the industry.
Eligibility and Prerequisites for Java Course in Jaipur
Eligibility Criteria: FITA Academy's Java Classes in Jaipur is open for enrollment to individuals who are keen on pursuing a career in software development. The course is also advantageous to web designers, program developers, project managers, software developers, and professionals from other programming backgrounds seeking to enhance their skills.
Prerequisites: At FITA Academy, individuals do not need any prior knowledge to acquire proficiency in Java. The Java Institute in Jaipur also provides comprehensive guidance on this programming language by certified professionals.
FITA Academy's Java tutorials are designed to provide individuals with a comprehensive understanding of this programming language. These tutorials encompass an extensive array of subjects, starting from fundamental syntax to advanced ideas, and are appropriate for both novices and seasoned coders.
Diverse Job Roles within the Scope of Java Programming
Java Developer
A Java Developer is a professional who designs and develops Java-based software applications and programs. Due to the widespread use of Java in building backend services and software applications, the demand for Java Developers is high. Their responsibilities include performing various Java-related tasks throughout the software development process, from ideation to testing.
Network Engineers
Network Engineers are responsible for establishing and maintaining networks within and between organizations. It is necessary for them to possess exceptional communication abilities and have expertise in resolving network problems using various protocols. Additionally, they should possess a sound understanding of fundamental programming languages such as Python, C++, PHP, and R.
Project Managers
Project Managers oversee one or more projects within a company and use project management techniques to plan, monitor, and report on the project's progress. They act as a mediator between the top-level management and those executing the project, playing a crucial role in the successful completion of the project.
Data Scientists and Analysts
Data Scientists and Analysts collect, extract, clean, transform, and visualize raw data to gain insights. They utilize statistical software and may also perform hypothesis testing. They must be able to write scripts in languages such as Python, R, SQL, and others.
DevOps Engineers
DevOps Engineers are IT professionals who concentrate on ensuring the efficient operation of technology infrastructure and systems. They are responsible for creating and managing resources that support the creation, development, management, administration, and verification of IT solutions. DevOps Engineers must be knowledgeable in DevOps codes, maintenance, and deployment.
Advantages of Enrolling the Best Java Coaching in Jaipur at FITA Academy
Career Advancement: Enhance your career prospects by acquiring skills in Java, one of the most highly sought-after technologies by businesses. FITA Academy is the best Java Training Institute in Jaipur that provides top-notch Java training to help you achieve new milestones in your career.
Higher Salary: Candidates with a strong understanding of Java technology are often offered higher salaries by companies.
Professional Certification: Obtaining professional certification validates your expertise in Java programming and confirms your professional status, giving your future employers the assurance of your ability to deliver results.
Exciting Side of Programming: Programming is an exciting field that allows you to apply your knowledge and creativity. The Java Course in Jaipur will equip you with the skills needed to tackle new challenges and make necessary adjustments. Students will also be introduced to the latest Java frameworks and tools.
Industry-Standard Platforms: FITA Academy's Java Training Institute in Jaipur teaches students to build applications using contemporary frameworks like Hibernate, SpringBoot, and the Spring, ensuring that students learn all the necessary industry-standard details.
Java developers are in high demand due to the fact that Java is still compatible with a wide range of devices, and most Android apps are built using this language. Despite the emergence of newer programming languages, Java continues to possess a unique appeal and a vast ecosystem of technology and products that make it indispensable. To gain expertise in Java computing and its advanced features, enroll in FITA Academy's Java Training in Jaipur. Our skilled trainers utilize real-world examples to impart comprehensive knowledge and provide practical training through hands-on workshops and projects. Upon completing the course, you will have the skills and confidence necessary to handle complex Java challenges.