Course Highlights & Why Selenium Training in Bangalore at FITA Academy?
Highly Skilled Trainers with a decade of experience as Professional Selenium Automation Testers.
Expertly designed syllabus to suit the current requirements of the software testing industry.
Get an opportunity to Interact with Professional Selenium Automation Testers.
Practice Selenium Testing Framework under the guidance of industry experts.
Smart Classrooms and hi-tech lab infrastructure enable enriched learning.
Weekday, Weekend & Fast track Selenium Course in Bangalore.
Interactive instructor-led Selenium Course in Bengaluru.
Selenium Course in Bangalore at an affordable cost.
Upcoming Batches
| | | | |
| --- | --- | --- | --- |
| 15-01-2022 | Weekend | Saturday (Saturday - Sunday) | |
| 17-01-2022 | Weekdays | Monday (Monday - Friday) | |
| 20-01-2022 | Weekend | Thursday (Monday - Friday) | |
| 22-01-2022 | Weekend | Saturday (Saturday - Sunday) | |

Classroom Training
Get trained by Industry Experts via Classroom Training at any of the FITA Academy branches near you
Why Wait? Jump Start your Career by taking the Selenium Course in Bangalore!
Instructor-Led Live Online Training
Take-up Instructor-led Live Online Training. Get the Recorded Videos of each session.
Travelling is a Constraint? Jump Start your Career by taking the Selenium Online Course!
Syllabus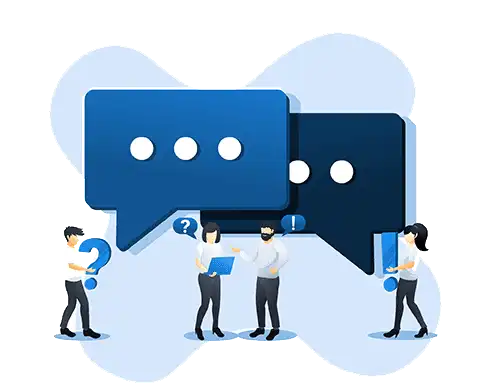 Have Queries? Talk to our Career Counselor
for more Guidance on picking the right Career for you!
Trainer Profile
Trainers provide blended learning with Interactive training sessions.
Tutors train the students with numerous case studies and real-time projects. Hence, helping the students to have practical exposure to use Selenium Grid for Software Testing.
Training faculty at FITA Academy are Industry Experts with 12+ years of experience in the testing field.
Trainers are Working Professionals from the Software and Manual Testing field.
We provide Corporate and SoftSkill Training as well.
Trainers widen the knowledge of the students with industry-relevant skills.
Tutors assess the students regularly and provide the necessary individual attention.
Trainers support the students in resume building and provide tips for the Interview as well.
Features
Real-Time Experts as Trainers
At FITA Academy, You will Learn from the Experts from industry who are Passionate in sharing their Knowledge with Learners. Get Personally Mentored by the Experts.
LIVE Project
Get an Opportunity to work in Real-time Projects that will give you a Deep Experience. Showcase your Project Experience & Increase your chance of getting Hired!
Certification
Get Certified by FITA Academy. Also, get Equipped to Clear Global Certifications. 72% FITA Academy Students appear for Global Certifications and 100% of them Clear it.
Affordable Fees
At FITA Academy, Course Fee is not only Affordable, but you have the option to pay it in Installments. Quality Training at an Affordable Price is our Motto.
Flexibility
At FITA Academy, you get Ultimate Flexibility. Classroom or Online Training? Early morning or Late evenings? Weekdays or Weekends? Regular Pace or Fast Track? - Pick whatever suits you the Best.
Placement Support
Tie-up & MOU with more than 1200+ Small & Medium Companies to Support you with Opportunities to Kick-Start & Step-up your Career.
Selenium Certification Training in Bangalore
About Selenium Certification Training in Bangalore at FITA Academy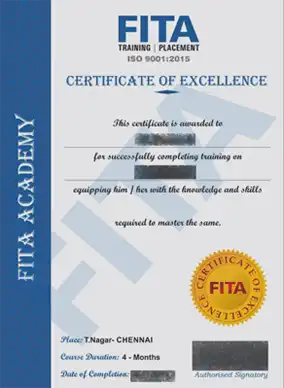 Selenium Certification Training in Bangalore
Selenium Course Certification is the professional accreditation that mentions the ability of the candidate to accomplish testing tasks that are related to Software and Manual testing. It also states that the candidate is well-equipped with components like Selenium IDE, Selenium Grid, and Selenium WebDriver functions. Also, having the Selenium Course certificate on the curriculum vitae creates a positive impact while the interview and the chances of being prioritized are high.
Selenium Course in Bangalore at FITA Academy offers training with certification for beginners and working professionals as well to widen their knowledge in testing. Certificates offered at FITA Academy are acknowledged in top MNC's, medium and small-scale companies as well. Enroll Selenium Course in Bangalore at FITA Academy and get certified under industrial experts.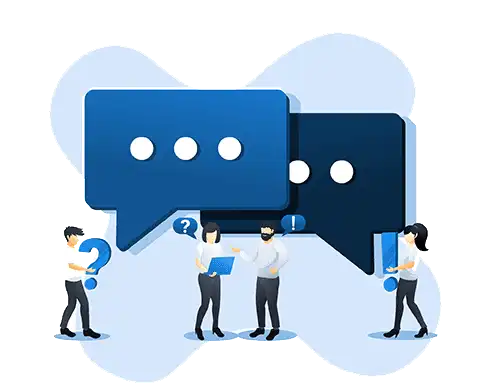 Have Queries? Talk to our Career Counselor
for more Guidance on picking the right Career for you!
Job Opportunities After Completing Selenium Training in Bangalore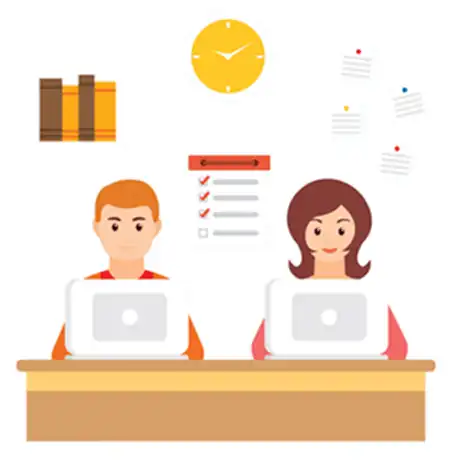 Any candidate willing to make a career in automation testing can imbibe the necessary skills through Selenium Course in Bangalore at FITA Academy, and gets placed in any of the below-mentioned roles; based on experience, in top MNC.
Test Engineer/Senior Test Engineer
Selenium Automation Analyst
Quality Assurance Specialist
Automation Test Lead
Quality Engineer, Business Analyst
Test Manager
On average, a fresher in Selenium Automation Testing can earn between Rs. 4-6 Lakhs per annum. With 4-5 years of experience and an excellent skill set, a Professional Selenium Automation Tester earns between Rs. 10-12 Lakhs per annum.
Top companies using Selenium Test Framework
Following the dynamic growth in software technologies, many organizations are incorporating the latest technological tools and techniques into their workflow. Companies are aiming towards improved efficiency of the process and optimal usage of skilled human resources. Automation serves both the requirements of the company by taking the wheels from humans of repetitive & mundane tasks aiding better utilization of human skills and improved efficiency.
Below we have listed a few of the top Organisations that use Selenium Automation as their testing framework.
IBM
TCS
CTS
Wipro
Infosys
Accenture
Capgemini
Sapient Corporation
Synechron Technologies
With numerous small-to-large scale organizations in the pipeline to automate their testing processes, ample opportunities will be created soon.
Join Selenium Course in Bangalore at FITA Academy and learn industry-relevant skills from industry experts with more than a decade of cumulative experience in Manual as well as Automation Software Testing
Key Skills of Selenium Testing Professionals
To become a Professional Selenium Automation Tester few key skills (listed below) are expected from a candidate.
Excellent Manual Testing skills are important for anyone who is interested to learn automation testing.
Good communication skills to interact with development teams and report bugs or issues that arise while testing the application or software.
An Automation tester should be aware of the web-applications' purpose, language used by developers, features available at user-end, and the platforms on which the application function.
Selenium Course in Bangalore at FITA Academy helps aspirants to equip themselves with the necessary skills from experienced Testing Professionals. FITA Academy aids in bridging the skill gap between academia and recent industrial practices.
Responsibilities of Selenium Automation Tester
The responsibilities of Professional Selenium Automation Testers may vary depending on the organizations but certain common responsibilities exist and are listed below.
Perform Regression tests and review test scripts.
Identification of various test cases for automation.
Developing testing methods for repetitive steps in testing.
Analyzing the test results and reviewing the test scripts to get better test results.
Report the results of automation testing and documents them for future reference.
Automation testers should write test scripts using Selenese commands, identify bugs and support debugging.
Selenium Course in Bangalore at FITA Academy exposes the candidates to the best industry practices in software automation testing.
Student Testimonials
I had a great learning experience by enrolling in Selenium Training at FITA Academy. First, I would like to thank my subject trainer who did a wonderful job by teaching the technology more simply instead of making it a complex way. Selenium Course helped me in boosting my knowledge about the Selenium Testing platform.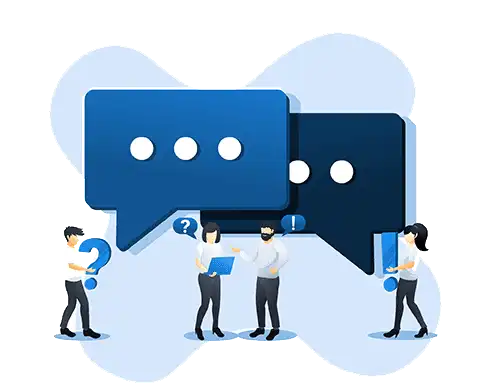 Have Queries? Talk to our Career Counselor
for more Guidance on picking the right Career for you!
Additional Information
Selenium is an open-source Automation test framework for testing various functionalities of web-based applications. Selenium allows the usage of a variety of programming languages such as Java, Ruby, PHP, Python, C, Perl, etc to script automated testing on web-applications. Selenese comprises of a set of commands used in Selenium automation testing of web-based applications.
Selenium can be used to test web-based applications for a wide range of platforms such as Windows, Linux, and macOS. Selenium Automation Engineers are hired to perform automation testing in top Software Development Companies with a handsome salary package.
Candidates with expertise in Manual testing can easily learn the Selenium Framework and become a certified Selenium Automation Testing Professional through Selenium Course in Bangalore at FITA Academy.
Why Selenium?
Candidates interested in DevOps can join DevOps Training in Bangalore at FITA Academy.
Benefits of Selenium
Types of Testing using Selenium
Below listed are a few types of tests that can be performed using Selenium Testing Framework. Selenium facilitates various tests on web-based applications and provides the best results due to its flexibility and efficiency.
Functional testing– Functionality test is performed to examine the functionality of the application and to ensure the fulfilment of the application's purpose.
Regression Testing – Regression testing is performed to check whether the recent changes in the coding do not affect the existing features of the software or web-based application.
Smoke/Sanity Testing – This test is carried out to test the prime functionality of the software, failing which could hold the launch of the web-based application.
Responsive Testing – Responsive testing is performed to check the compatibility of the webpages on a variety of devices such as Desktops, mobile, Tablets, Laptops, etc.
Cross Browser Testing– Cross Browser testing checks the functionality of the web-pages on multiple browsers such as Chrome, Mozilla, Safari, Internet Explorer, etc.
GUI testing – GUI testing is performed to analyse the Graphical User Interface of the web-based application.
Integration Testing – In Integration testing, various individual modules of the application is tested in a group to examine the integration of the modules.
Limitations of Selenium
Selenium has certain limitations though it possesses huge benefits compared to other software testing tools.
Knowing about Selenium Frameworks, Types, and Benefits
Selenium Framework:  It is the code structure that is used for code maintenance and readability of code better. The major function of a framework is to break the complete code to a smaller piece of code for testing specific functionality.
Need for Selenium Frameworks
In the absence of a framework, it is sure that there would be a single test case that would consist of entire test functionality. One of the major disadvantages of this part is that one particular test can rise over a million lines of the code. This would make the test case huge and tough to read. Later when you think that you need to modify this functionality, you would end up having a tough time modifying the code. So, it is better to implement a framework to make your work a simpler one.
Advantages of using Selenium Frameworks
Listed below are the significant reasons to use the Selenium Frameworks
Kinds of Selenium Frameworks
There are three kinds of Selenium Frameworks and they are,
Data-Driven Framework:  This framework uses the techniques of separating a "data set" from an actual "test case". Data-Driven Framework entirely relies on the input of the test data. Generally, the test data is fetched from sources like CSV files, excel files, and any other database. As test cases are separated from a data set, it is easy to modify a test case of the specific functionality without making any changes to the code.
Keyword Driven Framework: This is the method in which the entire instructions and operations are to be written independently from an actual test case. Similarities between the Keyword Driven Framework and Data-Driven frameworks are the operations that must be performed and stored again in the excel sheet.
Hybrid Framework: This framework uses the technique of both the Keyword and Data-Driven Selenium Frameworks. At the time of the test, the excel files are utilized as keywords and this handles the test cases. Selenium Course in Bangalore at FITA Academy provides the comprehensive training of the Selenium components and its frameworks under the guidance of working professionals.
Method to build Frameworks
There are a few guidelines that are necessary to be followed before building a framework.
Selection of Programming language: We must choose the right programming language for building the framework. One can choose any of the programming languages like C#, Java, Ruby, and Python. Besides, (BDD) can be chosen for developing short-term projects.
Picking a unit test framework: We should select the right unit test framework which would perform like the TestNG as this is the most renowned framework for unit testing. The prime reason to choose this testing is that it eliminates the limitation laid on the traditional framework and provides developers with the capacity to function more flexibly and write efficient scripts and tests.
Framework's Architecture Designing: Here we should prioritize both the Selenium Core Components and the Selenium Test Components.
Selection of Report Mechanism: The efficient report mechanism could convert test results to inputs which are the basic instruments in developing the corrective actions.
Integration of Frameworks: It is mandatory to integrate the frameworks with other tools. We can integrate the framework by using tools such as TestRail, Jira, and AutoIT.
A decision on version control, building, and implementing CI/CD: It also includes the build tools and dependent managers that are used by the framework. An Automation function should primarily focus on sharing the source code and collaborating. For implementation, the well-known CI systems such as Bamboo, TFS, and Jenkins could be used.
Relevance and Beyond
Manual Testing is the traditional way by which the software development companies test their web-applications for a variety of functionalities. Manual testing does not allow simultaneous testing, thus manual tester has to wait till the developer completes coding. Automated Testing of web-applications is not feasible in the early stages of development, where manual testing comes handy. Though Manual testing is still relevant to test certain features related to the dynamic graphical user interface of the application, Automation testing has become popular since the majority of tests can be automated and it reduces time and cost. Candidates willing to become automation test engineers should possess strong fundamentals in Manual test cases. Anyone interested to learn Manual testing can join Manual Testing Training in Bangalore at FITA Academy.
Selenium is the best framework to perform various automated tests in less time with improved efficiency. Being an Open-source framework, Selenium is accessible to everyone and most preferred by various organizations due to its codability. With the world moving towards automation through DevOps practices, Selenium will be the most preferred cutting edge technology in automated testing.
Data from Google Trends (refer below image) highlights the increasing demand for Selenium Automation Testers in the majority of the southern states of India, especially Karnataka. Selenium Training in Bangalore at FITA Academy will serve as a nurturing ground for aspirants to acquire the necessary skills in Selenium Automation Testing Framework
Demand for Selenium Automation Testers is growing due to the increased adoption of Selenium in a wide range of organizations worldwide. Due to its ability to evolve & adapt in tune with the recent technological changes and provide a better performance, Selenium is the most sought automation test suite. The IT industry is undergoing rapid changes and requires a dynamic workforce equipped with excellent skills in the recent technologies and tools utilized. To be in line with technological changes, manual testers are expected to learn the tools and techniques of software automation testing. Data Science, Artificial intelligence and DevOps are set to make a paradigm shift in the way organizations conduct their business and workflow.
With cloud-based technologies spreading across organizations, automated testing can be performed simultaneously from the development phase to reduce opportunity costs and better delivery of products and services. This can enable the incorporation of various DevOps concepts such as Continuous Development, Continuous implementation, and Continuous Deployment. It helps organizations to meet client requirements in optimum time and increases the credibility of the businesses. Continuous Testing requires huge volume and high-speed configurations that are lacking in traditional cross-browser testing.
Various browsers such as PhantomJS, Headless chrome, NodeJS, etc. are helpful for Development and Testing teams to achieve reliable and accurate test results in Headless Testing.
Selenium possesses huge potential to transform the workflow of numerous Software development companies with increased productivity and reduced downtime; opening the door of opportunities for Certified Selenium Automation Test Engineer.
Candidates from the non-programming background can also learn Selenium Framework easily through Selenium Training Institute in Bangalore at FITA Academy, provided they have an affinity towards Automation Testing to make an excellent career in software testing.
Explain the components of the Selenium Suite.
Selenium suite encompasses various software tools with specific functionalities. Below listed are the components in Selenium Suite.
Selenium 3.0 (Selenium Webdriver)
Selenium 1 (Selenium RC or Remote Control)
Selenium IDE (Integrated Development Environment)
Selenium Grid
Selenium 3.0 – Selenium 3.0 is the new entrant to the selenium software toolkit. It provides object-oriented API in a cohesive environment negating the limitations of the previous implementation. Selenium 3.0 is an update of Selenium 2.0, providing accurate test results in no time. The browser drivers are developed by the Selenium Project in Selenium 2.0 whereas Selenium 3.0 provides better integration since the web browsers develop their browser drivers compatible with Selenium.
Selenium 1 – Selenium Webdriver is the successor of Selenium RC or Selenium 1. Selenium RC is redundant and supports only in maintenance mode.
Selenium IDE – Selenium IDE tool provides a convenient user interface to run software automation tests and helps in writing test scripts using multiple programming languages and Selenese commands. Selenium IDE captures user actions with a recording feature as a browser plugin and exports the recorded actions as a programmable script in any of the programming languages.
Selenium-Grid – Selenium grid helps in performing larger test suites running in multiple platforms. Using the Selenium grid, tests can be performed simultaneously even on remote machines and low-speed test suite.
Related Blog
Features of Selenium WebDriver and their Importance, Architecture of Selenium WebDriver, Testing tools which can be used in Selenium, Selenium Vs UFT, Why You Use Java for Selenium?, Career Scope Of Selenium Testing, Learn Selenium Automation Testing Framework from Industry Experts