Course Highlights and Why 2D and 3D Animation Courses in Chennai at FITA Academy?

At FITA Academy, we incorporate all the basic and advanced topics of 2D and 3D Animation in our certified training program

Through our practical training programs, our students are given the opportunity to work on real-time projects and assignments.

In order to create high quality animations, you need to know how to use the software effectively and how to apply your knowledge.

The focus of our learning environment is to create a positive environment which encourages you to learn as much as possible.

Upon successful completion of our training courses, we provide you with a certificate of completion

You will have the flexible option to choose between weekend or weekday batches that will allow you to fit our training into your busy schedule.

We have a dedicated placement team to assist you in finding your dream job after you complete your course.

In order to ensure that you learn the most, we provide you with the best course materials
Upcoming Batches
11-12-2023
Weekdays
Monday (Monday - Friday)
14-12-2023
Weekdays
Thursday (Monday - Friday)
16-12-2023
Weekend
Saturday (Saturday - Sunday)
23-12-2023
Weekend
Saturday (Saturday - Sunday)

Classroom Training
Get trained by Industry Experts via Classroom Training at any of the FITA Academy branches near you
Why Wait? Jump Start your Career by taking the 2D and 3D Animation Training in Chennai!
Instructor-Led Live Online Training
Take-up Instructor-led Live Online Training. Get the Recorded Videos of each session.
Travelling is a Constraint? Jump Start your Career by taking the 2D and 3D Animation Online Courses!
Trainer Profile
We hand pick mentors who are skilled in 2D 3D Animation and have previously worked in reputable companies with experience of  8+ years in the industry.

The trainers will assist you throughout the course and guide you on a path to becoming a competent artist as you will learn the basics of 2D and 3D Animation.

You will be guided by our passionate trainers who are dedicated to showing you the way to success.

In order to develop practical skills, trainers provide regular hands-on project work and assignments.

Among the subjects they offer training in are 3D Animation, working with maya, Zbrush among others.

During the training session, the trainer will provide you with feedback as well as suggestions regarding how you can improve your abilities.
Learn at FITA Academy & Get Your
Dream IT Job in 60 Days
like these Successful Students!

Features of 2D and 3D Animation Courses in Chennai at FITA Academy
Real-Time Experts as Trainers
At FITA Academy, You will Learn from the Experts from industry who are Passionate in sharing their Knowledge with Learners. Get Personally Mentored by the Experts.
LIVE Project
Get an Opportunity to work in Real-time Projects that will give you a Deep Experience. Showcase your Project Experience & Increase your chance of getting Hired!
Certification
Get Certified by FITA Academy. Also, get Equipped to Clear Global Certifications. 72% FITA Academy Students appear for Global Certifications and 100% of them Clear it.
Affordable Fees
At FITA Academy, Course Fee is not only Affordable, but you have the option to pay it in Installments. Quality Training at an Affordable Price is our Motto.
Flexibility
At FITA Academy, you get Ultimate Flexibility. Classroom or Online Training? Early morning or Late evenings? Weekdays or Weekends? Regular Pace or Fast Track? - Pick whatever suits you the Best.
Placement Support
Tie-up & MOU with more than 1500+ Small & Medium Companies to Support you with Opportunities to Kick-Start & Step-up your Career.
Why Learn 2D and 3D Animation Courses in Chennai at FITA Academy?
Live Capstone Projects
Real time Industry Experts as Trainers
Placement Support till you get your Dream Job offer!
Free Interview Clearing Workshops
Free Resume Preparation & Aptitude Workshops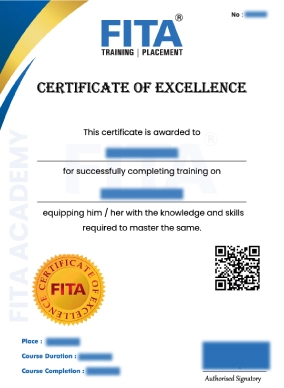 Animation Certification Institute in Chennai
Chennai, India is emerging as a hub for 2D and 3D Animation certification training. FITA Academy offers a comprehensive program that covers both 2D and 3D animation production techniques. The academy also will offer certification when you successfully complete the course; you'll have all the skills necessary to become a successful animator.  If you're interested in getting a career in the animation industry, then you should consider taking  2D and 3D Animation courses in Chennai. Not only will this course help you learn specific techniques and methods, but it will also give you credibility when looking for work. In fact, many employers value certified employees more than those who do not have certification. So if you're interested in learning more about the benefits of pursuing 2D and 3D Animation Certification training, be sure to check out FITA Academy in Chennai. This academy offers cutting-edge training that will help you develop the skills necessary to succeed in this field.
The 2D and 3D Animation certification offered by FITA Academy is a highly respected qualification and is essential for anyone wishing to work in the animation industry. The training provided by FITA Academy will equip you with the skills needed to create high-quality animated films, products and commercials. The training will be of the highest quality and provides students with the necessary skills to succeed in the animation industry. The training is comprehensive, covering all aspects of animation production, from storyboarding and character development to animating characters and scenes.
Have Queries? Talk to our Career Counselor for more Guidance on picking the
right Career for you!
Placement Session & Job Opportunities after completing 2D and 3D Animation Courses in Chennai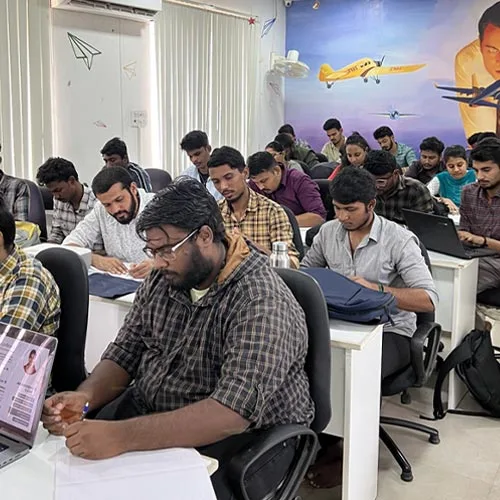 Animation offers a wide range of job opportunities for aspirers who have completed 2D and 3D animation courses in chennai. Aspiring animators can find positions in advertising, video games, motion graphics, character animation, and special effects. Some employers may also require artists with animation experience to have knowledge in software applications such as 3D Max or Maya.
And You can work as an animator in a commercial studio or create your own animated film. If you want to work on feature films then you will need to have a Certification and Skillset. FITA Academy is a reputed Animation institute in Chennai that offers quality education in the field of animation, graphic design, web designing, game development, and digital marketing. We offer unique 2D and 3D animation courses in chennai at an affordable cost. We offer practical and real-time experience by providing you with project work based learning.
The 2D course focuses on the basics of 2D animation and is suitable for beginners. The 3D course is aimed at those who have already learnt the basics of 2D and want to move onto 3D. Job opportunities after completing 2D and 3D animation courses in chennai are growing day by day. Students can learn both 2D and 3D Animation. This gives an opportunity to the students to learn both the types of animation. Chennai is the best city to learn this course, as there is a huge scope of job opportunities. After completing this course, the students will get placement in a reputed company.  Some of the key areas where Animation companies are looking for employees include: voiceovers, character animation, motion graphics, interactive advertising and more. If you have experience in any of these areas and want to work for an animation company in Chennai, get in touch with us.
Success Story of 2D and 3D Animation Courses in Chennai
My dream was to do animation for movies. I feel FITA Academy is the right place to study for me. Thanks to my trainer, the best infrastructure and a wonderful environment which has helped me to groom myself. My trainer guided me many times till I achieved perfection. Now, I am placed in one of the premier studios. Thank You.
I am really happy to begin my learning in both the 2D and 3D courses. In each of my classes, I am exploring various learning strategies and discovering many other fascinating things during class discussions. Because of the FITA Academy and my trainer, I was able to unlock my artistic abilities.
My 2D and 3D animation training at FITA Academy has been a life-changing experience. There's Plenty to do and actively engage in. I have given access to all practical learning methods, therefore I can easily grasp the fundamental concept. It's a turning point in my life. Thanks.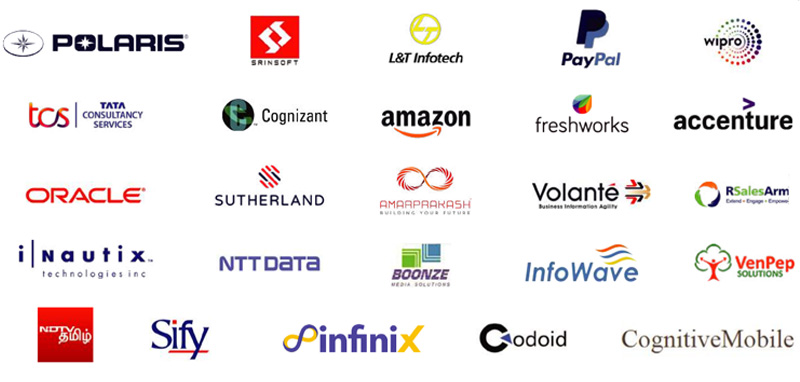 Frequently Asked Question (FAQ) about 2D and 3D Animation Courses in Chennai
Additional Information of 2D and 3D Animation Courses in Chennai
FITA Academy is a leading Animation institute in Chennai in the field of Animation, Graphic Designing, Web designing, Visual Communication, Game Development, Digital Marketing, and Video Editing. We offer a variety of 2D and 3D animation courses in Chennai that help you gain skills to work as a designer and artist. Students are trained on the fundamentals of drawing, painting, modeling, animation, lighting, and coloring. The course is designed to help students learn how to animate characters, apply traditional drawing skills, and design characters.
Basics of 2D Animation
2D animation is a very basic form of animation, which means that you can do it on any computer. You'll be using shapes, colors, and lines to create an image on the screen. Most of the time, you'll use only two dimensions. You can animate characters, objects, or both. You'll be able to animate things that move and things that stay still. This is a very basic form of animation, which means that you can do it on any computer.
First off, it's a visual form of storytelling, and it's typically done on paper using pencils and pens. 2D animation has been around since the early 1900s, but it was the advent of digital technology in the mid-1980s that made it possible for anyone to produce their own animated movies. Today, we can make 2D animations on computers, tablets, and mobile devices. An animation course in Chennai is one of the best ways to learn about animation. Many aspirers were trained at this Animation institute in Chennai, and many more have found their way here.
Creating Storyboard
Storyboards are the foundation of every animation project. They allow you to see the big picture, figure out how to tell your story, and create a visual roadmap for your animators. The storyboard is a visual map that shows how the action in your movie plays out. The map should be broken down into individual scenes, and each scene should have a clear beginning, middle, and end. 
It's important to remember that the storyboard isn't just a blueprint. It's a living document that changes as you progress through your project. You'll be adding new scenes, reworking old ones, and maybe even cutting scenes entirely.
Creating storyboards is the first step in planning and developing an animated movie. Storyboards are simply diagrams used to plan the shots, action, and story line of your film. Storyboards are often made using paper or a computer program, depending on your preference. When you have your storyboard in hand, it is time to start animating your movie with the best animation institute in Chennai.
It's a picture of your story. The board is where you write down all of the important things about your story. It helps you keep track of who your characters are, what happens to them, and why it happens.
In the beginning stages of creating your story, it's helpful to have a rough idea of what your story is about. If you have a clear idea of the plot of your story, then you can start to brainstorm ideas for the board.
When you think about your story, you should be thinking about what happens to your main character. What does he/she do? Who are his/her friends? What obstacles does he/she face? Where does he/she go after he/she completes the task?
Storyboards are used planning every frame of animation. This requires determining the appropriate poses and the appropriate timing for each step. When creating a storyboard, you must ensure that there's a clear and precise plan for each frame. The storyboard is a crucial component of the process because it assists animators understand what's happening in the scene and which characters are moving around the scene. The storyboard can also be used to determine if the sequence is properly animated or not.
Animatics
Animatic is a process that helps you to animate a scene in a short film. You will create a storyboard for each scene and then add movement to the characters and objects. You will also add sound effects. You can use any software to create an animation. You can also use a free software called Flash.
Working with Flash
Flash is a very popular tool for creating animations. It's very simple to use and can be used for both commercial and non-commercial purposes. With Flash, you can create a cartoon, a movie, a game, a music video, a website, a book, a comic, a brochure, a flier, a logo, and many more. You can use it to create a cartoon for a website, a 3D model for a website, a logo for a company, a book cover, a music video, a YouTube channel, a movie trailer, a PowerPoint presentation, a poster, a brochure, a flyer, a social media post, and a business card.
Digital Painting
Digital painting is a different type of art that uses digital tools to create images. Digital painting is a very flexible medium for artists. It's very easy to use and requires a lot of imagination. You can use a tablet, a laptop, a desktop, or a smartphone to create digital paintings. You can create realistic, abstract, and experimental paintings.
Creating Graphics and Motions Animation
Graphics and motion are the two major elements of 2D animation. Graphics are the images that you see in a scene. They can be created in any software, including Photoshop, Illustrator, and InDesign. Motions are the movements of the characters or objects in a scene. They can be created in any software, including Adobe Flash.
Character Animation
You can create characters in Flash. You can create characters in any software, including Photoshop, Illustrator, and InDesign. Characters can be created in any shape and size. You can add different types of clothing to the characters. You can also animate the clothing.
2D effects and compositing
2D effects and compositing are very useful for adding special effects to your artwork. There are several 2D effects, including drop shadows, bevels, and reflections. You can also add textures and special effects like color filters. You can add a background to the scene and create a 3D effect. You can also add special effects to your characters. You can create a silhouette and add a glow to it. You can also add a reflection and create a 3D effect.
Introduction to advanced 3D animation
In the Animation course at Chennai the students will be required to utilize various software programs for creating 3D animations. This include Adobe Illustrator, Photoshop, After Effects, Maya, and Cinema 4D. The students will have the chance to create the scripts of your choice and procedures for every one one of these programs. This course is taught through lectures, demonstrations and practical exercises. Every week, you will be required to attend a class to make maximum benefit from the lessons and exercises. The instructor will provide you with specific schedules of lessons. You will be taught the basic concepts and ideas that are the basis of 3D computer graphics and how to use them in real-world projects.
3D Principles
The 3D Principles are the basic concepts of 3D animation. You will be expected to study and understand the principles of 3D animation. The Animation course in Chennai will teach you about the 3D animation workflow. You will be taught about the concept of 3D geometry, lighting, camera and camera movement, and rendering.
Working with Maya
The software was created to let artists create animations quickly and easily. It's among the top methods to create animations for films and game videos. The program comes with an extensive features set that allows users to create a broad selection of media, such as the effects of visuals, animations for characters and multimedia that is interactive.