Course Highlights and Why Digital Marketing Course in Jaipur at FITA Academy?
FITA Academy's Digital Marketing Course is tailored to the requirements of the global industry, providing a comprehensive learning experience for students.
The course covers various digital marketing subjects, including SEO, SEM, SMO, SMM, Video Marketing, and Affiliate Marketing, ensuring that students are well-equipped with efficient marketing strategies.
Our Digital Marketing Trainers have over a decade of experience in the field, providing valuable insights and practical knowledge to students.
We offer engaging instructor-led sessions that guide students through the training process, making it easier for them to learn.
Regular review sessions are conducted to help students enhance their skills by revisiting previously learned material, improving their overall learning experience.
Our Digital Marketing Classes in Jaipur feature smart classrooms with a blended learning approach, providing a unique and effective learning environment.
The course is priced reasonably, making it accessible to students of all backgrounds, and includes a professional certificate upon completion.
We offer flexible scheduling options, with Digital Marketing classes available on weekends, weekdays, and fast-track batches.
Upon successful completion of the training, FITA Academy provides full placement assistance to all qualifying students, increasing their chances of finding a job in their desired field.
With experience working with over 1,500 small and large enterprises, we are well-equipped to help students achieve their career goals through our active placement cell.
Upcoming Batches
| | | | |
| --- | --- | --- | --- |
| 05-10-2023 | Weekdays | Thursday (Monday - Friday) | |
| 07-10-2023 | Weekend | Saturday (Saturday - Sunday) | |
| 09-10-2023 | Weekdays | Monday (Monday - Friday) | |
| 14-10-2023 | Weekend | Saturday (Saturday - Sunday) | |

Classroom Training
Get trained by Industry Experts via Classroom Training at any of the FITA Academy branches near you
Why Wait? Jump Start your Career by taking Digital Marketing Course in Jaipur!
Instructor-Led Live Online Training
Take-up Instructor-led Live Online Training. Get the Recorded Videos of each session.
Travelling is a Constraint? Jump Start your Career by taking the Digital Marketing Online training!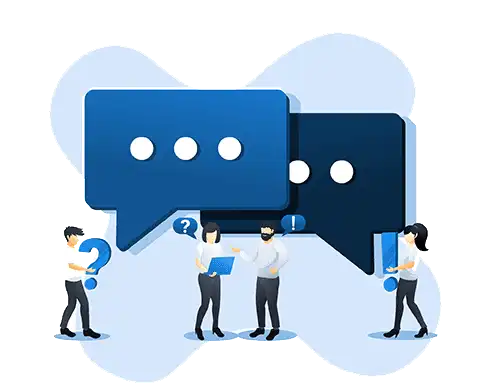 Have Queries? Talk to our Career Counselor
for more Guidance on picking the right Career for you! .
Trainer Profile
At FITA Academy, our trainers are experts in digital marketing with over 8+ years of experience working on industrial projects.
With their extensive knowledge and experience, they guarantee that trainees receive the most recent and pertinent information.
Our skilled trainers provide a fundamental understanding of digital marketing to meet current market demands.
The trainers are highly qualified and experienced in their respective fields, with a deep understanding of the principles and practices of digital marketing.
The digital marketing training program in Jaipur covers a broad range of topics, with trainers providing in-depth knowledge and expertise.
Our trainers create student-centric classes that are interactive and engaging, providing an effective learning experience.
Industry experts provide assessments for students to learn from their real-life experiences, giving them a practical understanding of the field.
Our trainers stay up-to-date with the latest advancements in digital technology, ensuring that students are well-equipped to use them effectively.
They focus on each individual student, providing extra time and attention to help them prepare for interviews and build strong resumes.
Our trainers are committed to helping students succeed in their careers and provide ongoing support throughout the digital marketing training program.
Features
Real-Time Experts as Trainers
At FITA Academy, You will Learn from the Experts from industry who are Passionate in sharing their Knowledge with Learners. Get Personally Mentored by the Experts.
LIVE Project
Get an Opportunity to work in Real-time Projects that will give you a Deep Experience. Showcase your Project Experience & Increase your chance of getting Hired!
Certification
Get Certified by FITA Academy. Also, get Equipped to Clear Global Certifications. 72% FITA Academy Students appear for Global Certifications and 100% of them Clear it.
Affordable Fees
At FITA Academy, Course Fee is not only Affordable, but you have the option to pay it in Installments. Quality Training at an Affordable Price is our Motto.
Flexibility
At FITA Academy, you get Ultimate Flexibility. Classroom or Online Training? Early morning or Late evenings? Weekdays or Weekends? Regular Pace or Fast Track? - Pick whatever suits you the Best.
Placement Support
Tie-up & MOU with more than 1500+ Small & Medium Companies to Support you with Opportunities to Kick-Start & Step-up your Career.
Digital Marketing Certification Course in Jaipur
About Digital Marketing Certification Training in Jaipur at FITA Academy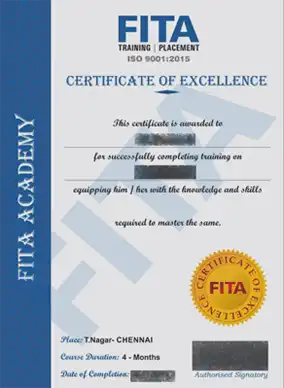 Digital Marketing Certification Course in Jaipur
At FITA Academy Digital Marketing Certification Course in Jaipur provides a widely recognized and respected professional accreditation, acknowledging a candidate's proficiency in digital marketing. The course includes a comprehensive curriculum covering various topics such as SEO, SEM, SMO, SMM, Video Marketing, and Affiliate Marketing. Students are trained by experienced industry experts who bring their practical knowledge and skills to the classroom. The certification course concludes with a practical project that enables candidates to showcase their acquired competencies and skills in digital marketing, preparing them for entry-level employment in the field.
This certification serves as an excellent addition to a candidate's resume and increases their chances of securing professional opportunities. FITA Academy Digital Marketing Institute in Jaipur is designed to provide an engaging and interactive learning experience that combines theoretical and practical approaches. The certificate is highly valued in the industry, contributing to the high demand for certified professionals in the field. Enrolling in this course is an excellent investment in building a strong foundation in digital marketing and taking the first step towards a successful career in the field.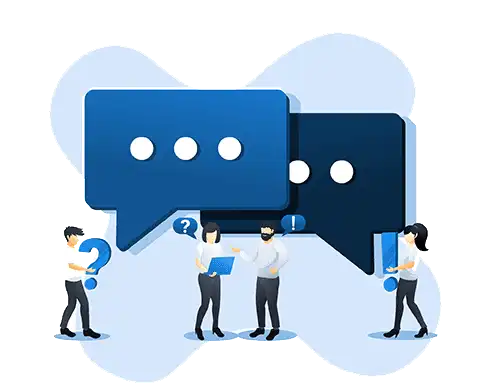 Have Queries? Talk to our Career Counselor
for more Guidance on picking the right Career for you!.
Job Opportunities After Completing Digital Marketing Course in Jaipur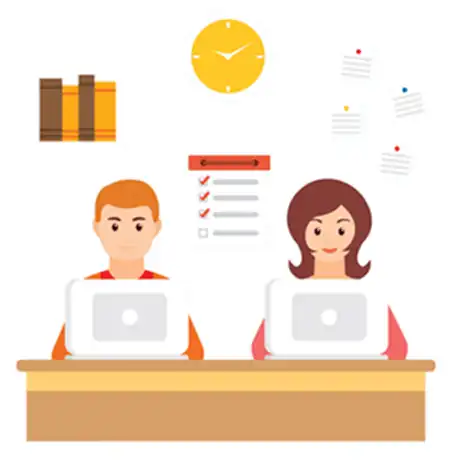 Digital marketing is a field that is growing at an exponential rate, with businesses around the world investing more and more into digital marketing strategies to improve their online presence and reach new audiences. Consequently, professionals who have successfully completed the best Digital Marketing Training in Jaipur and possess the requisite skills and knowledge to navigate the digital marketing field are in high demand. In today's fast-paced digital age, businesses of all sizes are looking to enhance their online presence and reach a larger audience through digital marketing.
As a result, digital marketing has emerged as a crucial aspect of modern-day marketing strategies, and skilled professionals in this field are in high demand. From social media and content creation to SEO and email marketing, there are numerous areas of specialization in digital marketing, each requiring a unique set of skills and expertise. As Digital marketing has become an essential aspect of modern-day business, and professionals with specialized skills in this field are in high demand.
By completing the training program, students can gain the necessary knowledge and practical experience to excel in various digital marketing roles and advance their career in this exciting and ever-evolving industry. After completion of the Digital Marketing Course in Jaipur at FITA Academy, individuals can expect to have a wide range of job opportunities available to them. These job opportunities can include positions such as Digital Marketing Manager, Social Media Manager, SEO Specialist, Content Marketing Manager, Email Marketing Specialist, and Digital Marketing Analyst.
Digital Marketing Manager
The task of creating and executing digital marketing strategies for clients or employers is the responsibility of Digital Marketing Managers. They work with various teams and departments to ensure that campaigns are aligned with business objectives, while also tracking and analyzing performance metrics to improve future campaigns.
Social Media Managers
Social Media Managers, on the other hand, are responsible for managing a brand's social media presence, creating engaging content, and developing and executing social media campaigns to reach new audiences.
SEO Specialists
SEO Specialists work to improve a brand's visibility in search engine results pages, with the ultimate goal of driving organic traffic to a website. They work with various tools and techniques to optimize content for search engines and stay up-to-date with changes to search algorithms.
Having a solid grasp of the digital marketing industry, staying up-to-date with the newest trends and technologies, and being equipped with common Digital Marketing Interview Questions and Answers are vital for increasing your prospects of obtaining your desired job in digital marketing. With the appropriate expertise and knowledge, you can excel in a variety of roles.
Content Marketing Managers
Content Marketing Managers oversee the creation and distribution of valuable and relevant content to attract and retain a clearly defined audience. They develop content strategies, manage a team of writers, and measure the success of their campaigns.
Email Marketing Specialists
Email Marketing Specialists design and implement email marketing campaigns, which can include newsletters, promotional emails, and customer retention campaigns. They use various tools to analyze campaign metrics and improve the effectiveness of their campaigns.
Digital Marketing Analysts
Digital Marketing Analysts are responsible for tracking and analyzing performance metrics across various digital marketing channels. They provide insights and recommendations to improve campaign performance and ensure that marketing efforts are aligned with business objectives.
At the end of Digital Marketing Course in Jaipur can open up numerous job opportunities for individuals who are passionate about marketing, technology, and business. With a wide range of positions available and a high demand for skilled professionals, a career in digital marketing can be both challenging and rewarding.
Based on recent surveys, the Digital Marketing Salary for Freshers typically ranges from Rs 3 LPA to Rs 4 LPA, with variations based on their level of experience. The median income and benefits package can also fluctuate depending on various factors such as company, location, and skill level. At FITA Academy Digital Marketing Training in Jaipur, our skilled trainers focus on honing the essential skills that are integral to succeeding in the digital marketing landscape. Our comprehensive guidance and support will equip you to develop a rewarding career in this dynamic field.
Student Testimonials
After completing the Digital Marketing Course at FITA Academy, I was able to secure a job as a Digital Marketing Executive. The course taught me a lot about digital marketing, and I learned how to do practical things like SEO and SEM. The hands-on approach to learning and expert guidance from trainers helped me to develop the confidence and skills necessary to excel in this field.
I had a great experience at FITA Academy's Digital Marketing Institute in Jaipur. The course curriculum was comprehensive and covered various aspects of digital marketing such as content marketing and email marketing. The trainers were patient and provided personalized guidance throughout the course. The practical training sessions helped me to understand the concepts better and gave me a clear understanding of how digital marketing works. I'm thankful for what I learned in the course.
The Digital Marketing Course at FITA Academy exceeded my expectations. The course was well-structured, and the trainers were knowledgeable and experienced. I was able to learn various digital marketing techniques such as SMM and PPC and apply them in practical projects. I am now more confident in my ability to handle digital marketing campaigns and have recommended this course to many of my friends.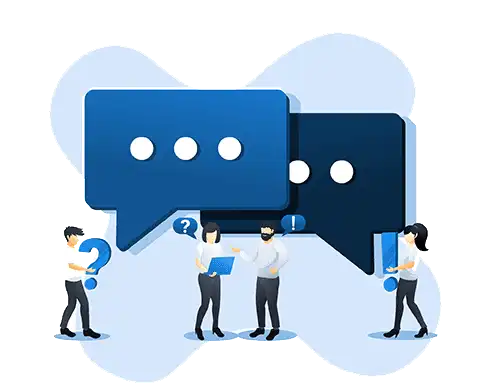 Have Queries? Talk to our Career Counselor
for more Guidance on picking the right Career for you! .
Additional Information
The concept of marketing has transformed significantly with the advent of digital technologies. Digital marketing refers to a range of promotional strategies that use digital channels to reach and interact with target customers. These channels include websites and social media platforms like Facebook, Twitter, LinkedIn, and Instagram. One of the key objectives of digital marketing is to effectively convey an organization's value and offerings to potential customers through various channels.
Traditional marketing techniques, such as print newspapers, direct mail, radio, television, and billboards, were once the primary means of promoting products and services. With the advancement of digital technologies, modern marketing has integrated digital marketing as an integral component. It includes various methods like SEO, SEM, Social Media Marketing, Content Marketing, Email Marketing, and Video Marketing.
In today's business landscape, digital marketing has become a crucial aspect of marketing for businesses of all sizes. It offers several benefits over conventional marketing techniques, including cost-effectiveness, efficiency, and the ability to monitor, analyze, test, and measure marketing efforts quickly.
The shift in consumer media consumption habits towards digital content has further necessitated the adoption of digital marketing. It is expected that the term "digital marketing" will eventually be phased out and referred to simply as "marketing."
The Course provided by the best Digital Marketing Institute in Jaipur is taught by seasoned industry professionals with years of experience, making it the best course available. The course provides students with an opportunity to learn and master cutting-edge marketing strategies. By enrolling in this course, students will gain a comprehensive understanding of the constantly changing landscape of marketing, empowering them to stay ahead of the curve as the industry progresses.
With the skills and knowledge gained from this course, students will be able to navigate the shifting landscape of marketing and successfully reach and engage with their target audience through digital channels.
Discover the Learning Objectives of the best Digital Marketing Training in Jaipur
FITA Academy's Digital Marketing Course is designed to provide students with the skills and knowledge required to start a new online business.
The course emphasizes the importance of branding and sales strategies, enabling students to enhance their brand image and expand their audience.
Students will become proficient in SEO methods, which will help them increase their website traffic.
Lead production and lead magnet strategies will be covered, empowering students to boost their email list, social media following, subscriber count, and website traffic.
The course provides in-depth training on various social media marketing platforms, such as Google, Twitter, Instagram, Quora, Facebook, Youtube, Pinterest, and LinkedIn.
Students will learn how to analyze conversion statistics and metrics to determine the effectiveness of their marketing efforts.
The course also focuses on developing effective keywords for Google Ad campaigns, enabling students to create successful advertising strategies.
The Digital Marketing Training In Jaipur at FITA Academy caters to a diverse audience, including marketing and sales professionals, entrepreneurs, digital marketers, bloggers, YouTubers, and content marketers.
After completion of the course, students will be equipped with the skills necessary to navigate the rapidly evolving world of digital marketing successfully.
The course is taught by experienced industry professionals, ensuring that students receive the most up-to-date training in digital marketing.
Pre-Requisites and Eligibility Criteria to learn the Digital Marketing Course in Jaipur
Pre-Requisites: This course is open to all individuals who aspire to build a career in digital marketing, regardless of their background, as there are no prerequisites for enrollment. It is recommended, however, that participants have a basic understanding of computer usage to ensure they can fully engage with the course material and effectively apply the concepts learned. This will equip them with the necessary skills to maximize the benefits of the course.
Eligibility Criteria: FITA Academy's Digital Marketing Training program in Jaipur offers trainees the chance to expand their understanding of digital marketing principles under the guidance of highly skilled industry experts. By learning from experienced professionals, students receive the essential tools and knowledge to comprehend the various aspects of digital marketing and its importance in the industry. This dynamic learning environment provides an excellent opportunity for individuals seeking to establish themselves in the field of digital marketing.
Key Factors in Digital Marketing
Paid Search
Paid search, also known as pay-per-click (PPC) advertising, involves the display of sponsored links on the search engine results page (SERP) and requires payment for each click made on the ad. This approach is aimed at individuals who are actively searching for a particular product or service, making it an extremely effective advertising strategy. However, it is important to note that organic marketing strategies may lead to more successful outcomes. Here are some additional points about paid search:
Paid search allows for precision targeting, resulting in increased conversions and measurable success through metrics such as CTR, CPC, and ROAS.
Retargeting is a powerful feature of PPC advertising that creates customized ads based on consumer behavior, increasing overall effectiveness.
Paid search can be particularly useful for businesses in competitive markets to stand out from competitors.
Careful management and thorough keyword research are required for effective use of paid search, as it can be costly.
Continual testing and optimization of advertising campaigns is essential for maximum effectiveness and ROI.
Search Engine Optimisation (SEO)
Search Engine Optimization (SEO) is a pivotal aspect of digital marketing, involving the optimization of websites to improve their visibility and ranking on popular search engines such as Google, yahoo etc. The primary goal of SEO is to enhance website traffic, attract potential customers, and ultimately augment revenue. With the fierce competition in the digital realm, SEO has evolved into a vital tool for businesses to remain competitive and gain an edge over their rivals.
The following points highlight the key aspects of SEO:
SEO is the process of making a product or service more visible on search engines such as Yahoo, Bing, and Google.
Increased traffic to a website can attract potential customers and increase revenue.
SEO plays a vital role in digital marketing, enabling businesses to maintain a competitive edge.
Strong SEO techniques are necessary to ensure that a website ranks highly on popular search engines like Google.
Visibility is the first step in developing a long-lasting customer relationship, making SEO a critical aspect of digital marketing.
Utilizing SEO is crucial for businesses to enhance their online presence and draw in prospective customers. Through optimizing their website for search engines, businesses can boost their search rankings and generate more website traffic, leading to greater profits. To remain competitive and cultivate enduring customer connections, it's imperative for businesses to implement effective SEO strategies.