Course Highlights & Why Ethical Hacking Training in Bangalore at FITA Academy?
Ethical Hacking Course Curriculum at FITA Academy meets the global standards of the market requirements.
Ethical Hacking Course in Bangalore at FITA Academy is designed by industry experts.
Complete Ethical Hacking training from scratch to the advanced level of Hacking is provided to the students.
Proficient Tutors with a decade of experience in this field and they train the students with real-time projects and case studies.
Smart Classrooms with Regular Recap sessions.
Blended learning of the Ethical Hacking Course at Affordable cost.
Interactive Training session to clear the doubts of the students.
Weekday, Fast track and Weekend Ethical Hacking Training in Bangalore at FITA Academy.
100% of professional training with certification and placement support.
Upcoming Batches
| | | | |
| --- | --- | --- | --- |
| 29-01-2022 | Weekend | Saturday (Saturday - Sunday) | |
| 31-01-2022 | Weekdays | Monday (Monday - Friday) | |
| 03-02-2022 | Weekdays | Thursday (Monday - Friday) | |
| 05-02-2022 | Weekend | Saturday (Saturday - Sunday) | |

Classroom Training
Get trained by Industry Experts via Classroom Training at any of the FITA Academy branches near you
Why Wait? Jump Start your Career by taking the Ethical Hacking Training in Bangalore!
Instructor-Led Live Online Training
Take-up Instructor-led Live Online Training. Get the Recorded Videos of each session.
Travelling is a Constraint? Jump Start your Career by taking the Ethical Hacking Online Course!
Syllabus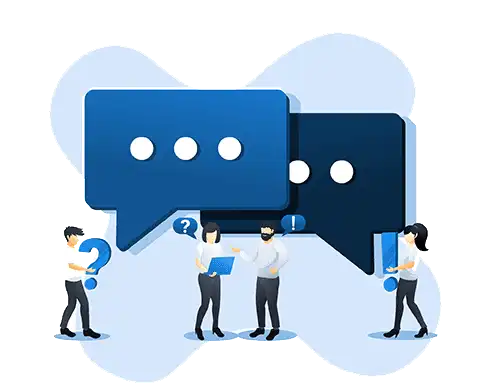 Have Queries? Talk to our Career Counselor
for more Guidance on picking the right Career for you!
Trainer Profile
FITA Academy Trainers are ardent believers in blended learning.
Tutors at FITA Academy train the students with real-life projects and case studies. Hence, Trainers help students to have maximum practical knowledge of different types of Ethical Hacking and Hackers.
Ethical Hacking Trainers at FITA Academy in Bangalore are Industrial Experts who have 12+ years of experience in the Networking field.
Ethical Hacking Trainers are Working professionals from the Cybersecurity field.
Enriches the Knowledge of the Students with necessary Corporate Training as well.
Trainers broaden the knowledge of the students with industry-relevant skills.
Regular Assessment of the Students with required individual attention.
Ethical Hackers Trainers at FITA Academy helps the students in Resume Building and hones the interpersonal skills of the students.
Features
Real-Time Experts as Trainers
At FITA Academy, You will Learn from the Experts from industry who are Passionate in sharing their Knowledge with Learners. Get Personally Mentored by the Experts.
LIVE Project
Get an Opportunity to work in Real-time Projects that will give you a Deep Experience. Showcase your Project Experience & Increase your chance of getting Hired!
Certification
Get Certified by FITA Academy. Also, get Equipped to Clear Global Certifications. 72% FITA Academy Students appear for Global Certifications and 100% of them Clear it.
Affordable Fees
At FITA Academy, Course Fee is not only Affordable, but you have the option to pay it in Installments. Quality Training at an Affordable Price is our Motto.
Flexibility
At FITA Academy, you get Ultimate Flexibility. Classroom or Online Training? Early morning or Late evenings? Weekdays or Weekends? Regular Pace or Fast Track? - Pick whatever suits you the Best.
Placement Support
Tie-up & MOU with more than 1200+ Small & Medium Companies to Support you with Opportunities to Kick-Start & Step-up your Career.
Ethical Hacking Certification Training in Bangalore
About Ethical Hacking Certification Training in Bangalore at FITA Academy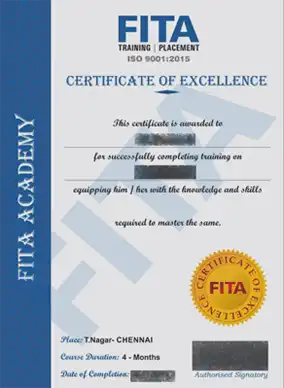 Ethical Hacking Certification Training in Bangalore
Ethical Hacking Training Certification is the professional credential that mentions the ability of a person to use the hacking tools and protect the database from the malicious threat. Also, having an Ethical Hacking Course Certificate on your resume while the interview creates a positive impact and one can be prioritized.
Ethical Hacking Training in Bangalore at FITA Academy provides training with certification for students and software professionals. Ethical Hacking Training in Bangalore at FITA Academy is offered by experienced trainers who have a decade of experience in the Networking and Cyber Security field. The Trainers upskill the knowledge of the students and provide a holistic understanding of the Networking and Cybersecurity field.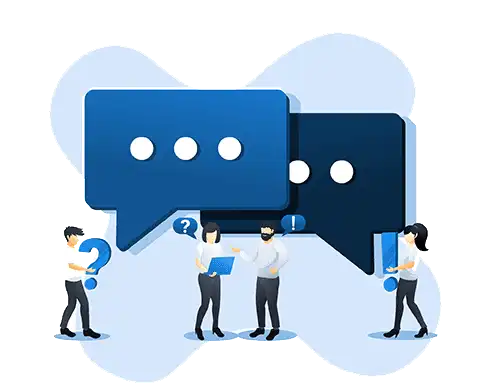 Have Queries? Talk to our Career Counselor
for more Guidance on picking the right Career for you!
Job Opportunities After Completing Ethical Hacking Training in Bangalore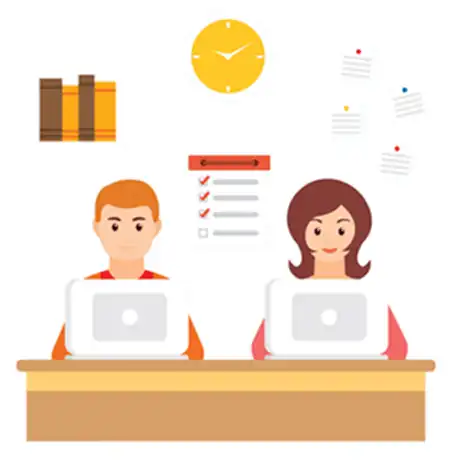 As per the recent trends, Ethical Hacking is gaining massive importance amidst the organizations due to its necessity in data security. As the world is getting modernizes similarly there are several threats to data storage due to the tremendous evolution in technology. Thus, it is necessary for every company to be able to handle these insecurities with respect to data or else this may lead to a huge loss.
Candidates well trained in Best Ethical Hacking Institute in Bangalore have additional advantages towards the job offered by various leading companies. Some of the industries, which you can try after the completion of Hacking Classes in Bangalore, are listed below:
Hotels, Financial, Retail chains, Bank, Service providers,Government agencies
Few Government agencies like military, defense, detective, and forensic also employ Ethical Hackers. As security is becoming a major concern in both physical environment and online threats as well. Thus, being a knowledgeable person in this sector will definitely be a boon in this era. Ethical Hacking Training in Bangalore is gaining its importance due to its wide utility in the industry.
Common Job Profiles that are offered in an Organization are as follows,
Ethical Hacker
Security Analyst
Penetration Tester
Forensic Investigator
Security Investigator
Data security specialist
Network Security Engineer
Information Security Analyst
Certified Ethical Hacker (CEH)
Information Security Manager
Computer Forensics Investigator
Security Consultant, (Computing / Information Technology/ Networking)
Remuneration offered
Based on the report submitted by PayScale India below are the average salary package that is offered in an organization for candidates of various levels of experience. The Salary and perks may vary based on the organization's requirements.
An Entry-level Candidate with 1-4 years of experience can earn up to Rs 4,00,000 per annum.
Candidate with mid-level experience 5-9 years can earn up to Rs 7,20,000 annually.
Senior-level candidates with 10-12 years of experience may earn up to Rs 1,132,911 per annum.
Though there is fear while hearing the word "hacker" in the mind among people, this offers the major benefit while watching it close from the other way round. It is known the factor that there is always a positive and negative effect of anything and Ethical Hacking is the positive side of Hacking. We encourage the young minds to join the Ethical Hacking Course in Bangalore to thrive their skills.
Student Testimonials
Great place to learn Ethical Hacking Course at FITA Academy and they have the patience to answer every question raised in the classroom. Trainers are knowledgeable and share lots of new terms which are easily understandable. Thank you, FITA Academy, for providing me with the best coaching.
Very good exposure and satisfied to complete my ethical hacking course at FITA Academy. They ensure that the trainer has world-class industry experience in the Cyber security field. Now I got placed in a reputed company as an Information Security Analyst. I am glad that I choose FITA Academy for this.
I had completed my Hacking course at FITA Academy. The trainers gave the best coaching and have in-depth subject knowledge. All of my sessions are only handled by real-time trainers. I am highly satisfied with the training at FITA Academy. I suggest people FITA Academy for students who are seeking to learn the Ethical hacking Course.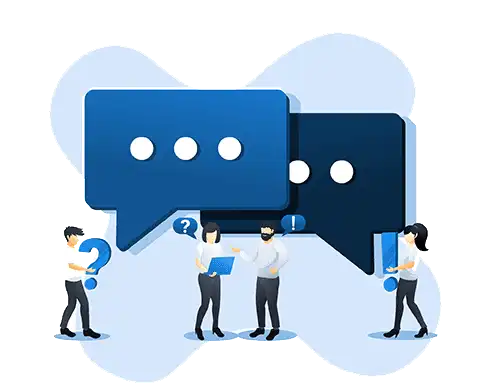 Have Queries? Talk to our Career Counselor
for more Guidance on picking the right Career for you!
Additional Information
Various Business organizations and Government agencies are in the constant need of Ethical Hackers. They need the Ethical Hackers to combat the emerging threat in IT security and privacy. Gradually, many Business organizations and Government agencies have begun to understand that the need for Ethical Hackers as they can not protect their data on just locking the doors.
The dawn of malicious attack and breaching of system security is rising significantly. Also, Malware, Viruses, New worms, and Ransomware are increasing day by day. Thus, creating the demand for the Ethical Hacking services for protecting the networks of government agencies, businesses, defense, and organization.
Eligibility and Pre-requisites for taking Ethical Hacking Course
Eligibility Criteria:
This course can be opted by anyone who prefers to begin their career in Ethical Hacking.
Pre-requisites:
There are no such requirements to learn the Ethical Hacking Course. Besides, if one has basic knowledge of IP/TCP is beneficial.
What you will know by the end of Ethical Hacking Training in Bangalore at FITA Academy?
Learning various types of Ethical Hacking and Ethical Hackers in various domains.
Hacking Secure system using social engineering and client-side.
Understanding of the Linux basics.
Able to perform network hacking.
Capable of doing penetration testing.
Analyzing the malware
Collection of sensitive information from the websites.
Exploiting, Discovering and fixing the code execution vulnerabilities.
Able to secure the system from all the attacks that are shown.
Identifying open ports, vulnerabilities, and installed services on the computer system.
Stages of Ethical Hacking
Ethical Hacking has 5 distinct phases. Below mentioned phases are the five phases of the Ethical Hacking practice but it is no hard and fast rule that has to be followed strictly. Besides they are just the guidelines that are to be followed.
Planning and Reconnaissance
Scanning
Gaining Access
Maintaining Access
Analysis
Planning and Reconnaissance: The initial step of Ethical Hacking is to illustrate the goals and scope of the test and the testing methods that are going to be followed. It should report the understanding of the potential vulnerabilities and know how the targets are going to work. The footprints that are over web services, network engines, DNS, social network sites, search engines, networks, and email using the footprint tools.
Scanning: The second stage is scanning. They are performed to understand how the target reacts to multiple intrusions. They react in two different ways and they are, when the application code is static and functioning. The latter method is the most familiar and practical method of understanding the performance of the application. Hackers use Nexpose, Nessus, and NMAP in this process.
Access Gain: The web applications are attacked using SQL injection in this stage. The scanning process is exploited using different methods. The hackers are capable of entering the targeted system without raising alarms. The tool that is used in this stage is called Metasploit.
Maintaining the Access: Vulnerability is used as a constant presence for a longer period of time in the infected system. It stays there to steal sensitive information and spread the network quickly for gaining access to the server.
Analysis process: The last stage of penetration testing is collating the results obtained. By commenting and analyzing the vulnerabilities that are exploited for accessing the data. Ethical Hacking Training in BTM at FITA Academy provides the complete training of the Ethical Hacking process from the beginning to the advanced level under the guidance of trained tutors.
Types of Hacking
Hacking can be classified into five types mainly and they are,
Website Hacking
Network Hacking
Email Hacking
Password Hacking
Computer Hacking
Network Hacking:
It means collecting the information about the network with the help of tools like NS lookup, Telnet, Ping, Netstat and Tracert. They are performed purposefully to exploit the network system and block their operation.
Email Hacking
It indicates that obtaining unauthorized access for an Email account and using them without the knowledge of its owner. It is done to send third-party threats, spam links, and other harmful activities.
Password Hacking
This is the method of recovering the secret passwords from the data that is stored on the computer system.
Computer Hacking
It is the method of stealing the computer password and ID by using the hacking methods. It also means getting unauthorized access to the computer system. Ethical Hacking Training in Marathahalli at FITA Academy trains the students efficiently with all the types of Hacking and they explain the concepts of hacking clearly to the students.
Related Blog
A bird's eye view of Ethical Hacker's – Skill Set, Roles, and Responsibilities, Five Skills to become an Ethical Hacker, Concept And Scope of Ethical Hacking