Course Highlights & Why Ethical Hacking Course in Madurai at FITA Academy?
Introduction to Hacking, Ethical Hacking, the difference between both, its learning Scope and five Phases of Ethical Hacking.
Learning Footprinting, types of Footprinting, Footprinting tools, and Countermeasures.
Understanding Enumeration, Enumeration Techniques, and Enumeration Countermeasures.
Comprehending Network Scanning, Network Scanning Techniques, and Network Scanning Countermeasures.
Apprehending System Hacking Methodology, Steganography, Steganalysis Attacks, and Covering Tracks.
Knowledge of Virtual Machines in Windows and MAC, Virtual Machines and installing OS and Installing Software.
Hands-on experience on Kali Linux Installation, Working with Kali Linux, Password hacking for Zip and PDF files.
Exploring Metasploit, working with Metasploit, Windows Hacking, and Advanced techniques.
Mastering Ethical Hacking tools such as N-map (features of N-map tool, Advanced commands, and techniques), Burp Suit (Introduction, Installation, Configuring Burp-Suit with browsers, Working with Burp-Suit).
Getting familiarised with Sniffing, Packet Sniffing Techniques, Rules for defending against Sniffing.
Getting acquainted with Malware Threats, Types of Malwares, Types of Trojans, Trojan Analysis, and Trojan Countermeasures.
Upcoming Batches
| | | | |
| --- | --- | --- | --- |
| 12-06-2023 | Weekdays | Monday (Monday - Friday) | |
| 15-06-2023 | Weekdays | Thursday (Monday - Friday) | |
| 17-06-2023 | Weekend | Saturday (Saturday - Sunday) | |
| 24-06-2023 | Weekend | Saturday (Saturday - Sunday) | |

Classroom Training
Get trained by Industry Experts via Classroom Training at any of the FITA Academy branches near you
Why Wait? Jump Start your Career by taking Ethical Hacking Training in Madurai!
Instructor-Led Live Online Training
Take-up Instructor-led Live Online Training. Get the Recorded Videos of each session.
Travelling is a Constraint? Jump Start your Career by taking the Ethical Hacking Online Course!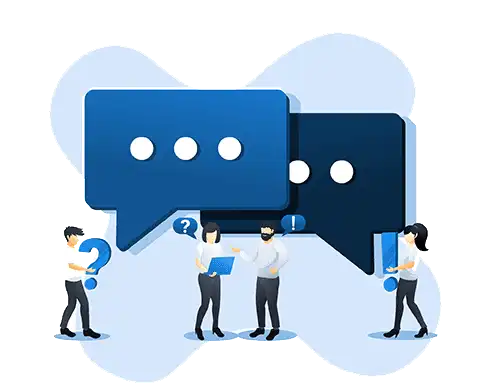 Have Queries? Talk to our Career Counselor
for more Guidance on picking the right Career for you!
Trainer Profile
The Ethical Hacking trainers of FITA Academy are profoundly experienced professionals having first-hand knowledge of the Hacking field.
They possess more than 10 years of working experience in the Hacking field and from it have acquired commanding teaching skills.
The Hacking professionals of FITA Academy are carefully chosen after conducting extensive evaluation tests. So students can be assured of experiencing a high-end training program that will benefit them in a huge way.
FITA Academy's Hacking professionals are chosen irrespective of the company they work in, as we give importance only to their skills and knowledge and teaching expertise.
They broadly guide and assist students in resume preparation, developing their soft skills and making them industry-ready.
Features
Real-Time Experts as Trainers
At FITA Academy, You will Learn from the Experts from industry who are Passionate in sharing their Knowledge with Learners. Get Personally Mentored by the Experts.
LIVE Project
Get an Opportunity to work in Real-time Projects that will give you a Deep Experience. Showcase your Project Experience & Increase your chance of getting Hired!
Certification
Get Certified by FITA Academy. Also, get Equipped to Clear Global Certifications. 72% FITA Academy Students appear for Global Certifications and 100% of them Clear it.
Affordable Fees
At FITA Academy, Course Fee is not only Affordable, but you have the option to pay it in Installments. Quality Training at an Affordable Price is our Motto.
Flexibility
At FITA Academy, you get Ultimate Flexibility. Classroom or Online Training? Early morning or Late evenings? Weekdays or Weekends? Regular Pace or Fast Track? - Pick whatever suits you the Best.
Placement Support
Tie-up & MOU with more than 1500+ Small & Medium Companies to Support you with Opportunities to Kick-Start & Step-up your Career.
Ethical Hacking Certification Training in Madurai
About Ethical Hacking Certification Training in Madurai at FITA Academy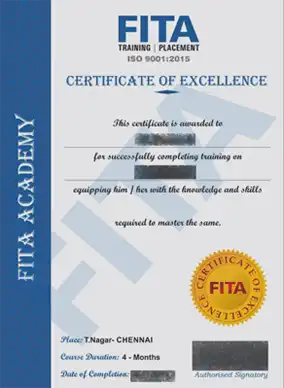 Ethical Hacking Certification Training in Madurai
FITA Academy's Ethical Hacking Course in Madurai is a joint effort of the Academy as well as the trainers to put forward a beneficial and worthwhile training program for students. The training program chiefly imparts imperative and essential Hacking skills like Mastering Networks and Security principles, breaking-into systems to uncover vulnerabilities and flaws, gaining knowledge about policy creation and finding viruses and breaches, commanding knowledge to implement vulnerability prevention strategy, preventing intrusions, and knowledge about detection systems and many more. Thus ensuring precise knowledge is imparted to students and also making sure students get highly benefitted by our training program. The Hacking Course can be attended by freshers, graduates, and even by the professionals such as Technical Support Engineers, System Engineers, Network Support Engineers, Senior Support Engineers, and IT Operation Managers. As Ethical Hacking is a deep and comprehensive field, the course doesn't demand any particular pre-requisites to learn and master it. So the candidates can join the course with a fresh mind and gain a quintessential knowledge of the Ethical Hacking field. Join FITA Academy's Hacking Course in Madurai that is essentially taken by the Hacking experts of the IT field who possess sound and exceptional knowledge of Hacking technology.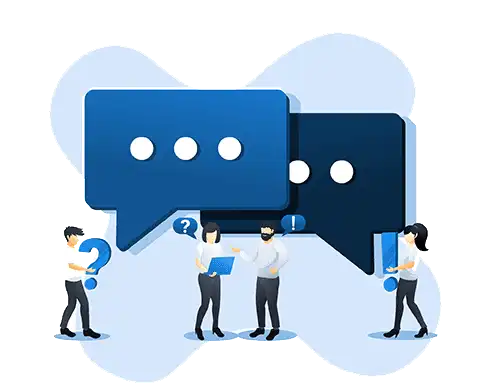 Have Queries? Talk to our Career Counselor
for more Guidance on picking the right Career for you!
Job Opportunities After Completing Ethical Hacking Course in Madurai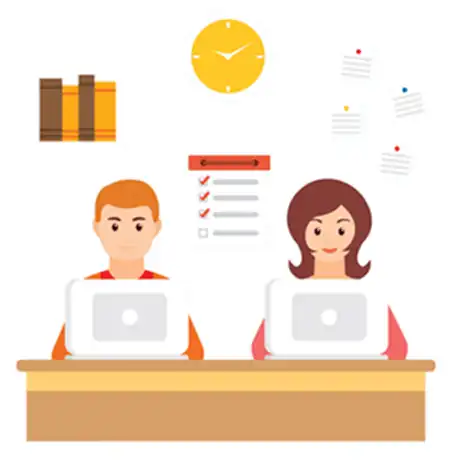 Ethical Hacking has become the indispensable field of the IT world, without it businesses would face more severe impacts and more loss of revenue. From the invention of Computers till the inception of Digitization, hacking has been performed often times to steal critical data and information that cause or affect the productivity of businesses. Because sometimes hacking doesn't mean stealing just information or data, but it is also the action of stopping the working of computers completely that leads to non-productivity for several hours or days. So either way, the concerned businesses, in the meantime, loses their hard-earned customers at the same time lose their trust. So business people have a huge responsibility on them to protect their crucial and significant data at all cost. Thus the industries are on the hunt for picking the right and potential candidates for their business. Some of the industries that seek skilled and qualified Ethical Hackers are government agencies, defense organizations, military, law enforcement agencies, investigative services, and also private detective companies.
The main skills and abilities that companies demand from Ethical Hacking professionals are HTML, JavaScript, SQL, Python, and C/C++ knowledge, and also these professionals are expected to perform some crucial tasks such as reconnaissance, scanning, gaining access, maintaining access, clearing tracks and reporting. There are some good companies in India, that recruit Ethical Hacking professionals which are IBM, Wipro, Infosys, TCS, etc. These companies pay professionals as high as Rs. 12,00,000 per annum. To join as an Ethical Hacker in an IT company, students need to do a graduate program in Computer Science or can enroll in any of the certification programs like the one FITA Academy offers. At FITA Academy, we conduct a comprehensive training program for students by placing them under highly experienced and highly skilled trainers who are capable of imparting profound knowledge of the Ethical Hacking field. There is also a report that Ethical hackers are one of the highest-paid professionals among other IT professionals. Also, in the future, the companies might need more than 70,000 Ethical Hackers. Finally, let us discuss the salaries of the Ethical Hacking professionals in India. The salary of an entry-level professional is around Rs. 4.5 lakh per annum. The salary of a mid-level professional is around Rs. 6.5 lakh per annum. So having skills and expertise in Networking, Programming, and performing the internal working of a system or network will be more than enough to start a career in Ethical Hacking. Join FITA Academy's Ethical Hacking Training in Madurai to precisely learn about the Ethical Hacking field, its importance, its future scope, and the benefits of being a professional Ethical Hacker.
Student Testimonials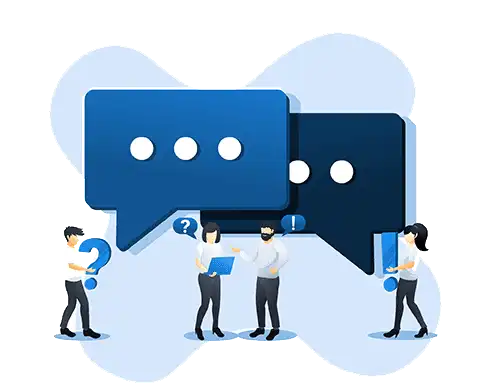 Have Queries? Talk to our Career Counselor
for more Guidance on picking the right Career for you!
Additional Information
What is Ethical Hacking?
Hacking is the act of gaining unauthorized access to a computer system and carrying out hostile actions on it. The hacker may remove system files and steal crucial information after gaining access to the system. Hacking without permission is unlawful, but ethical hacking is done with permission to uncover flaws in a computer system. Reputable software businesses frequently hire ethical hackers to break into their systems/servers in order to uncover vulnerabilities and weak endpoints that can be repaired. This approach is followed by every software firm, particularly the well-known ones, in order to protect themselves against legitimate hackers with harmful intent.
What are the procedures or rules followed in Ethical Hacking?
A hacker must follow the following rules when hacking a computer system ethically,
Permission to investigate the network and look for potential security threats in writing.
A hacker must respect the privacy of an individual or corporation when hacking or conducting related operations.
The hacker must not leave anything open for someone else to exploit after he or she has completed his or her task.
An ethical hacker must notify software developers or hardware manufacturers of any security vulnerabilities in their software or hardware before proceeding with the hacking.
Educational Qualifications required to become an Ethical Hacker
A Bachelor's degree (BSc, BTech, BE, BCA) in Information Technology or Computer Science is required to become an ethical hacker. Ethical hacking is a career option for those having a master's degree in network security. A certification from a renowned institute boosts your chances of being employed by some of the most well-known IT companies. A list of foreign certifications is shown below:
Certified Ethical Hacker (EC-Council)
Certified Hacking Forensic Investigator (EC-Council)
You may further your career by earning the GIAC Certified Penetration Tester (GPEN) and GIAC Certified Intrusion Analyst (GCIA) certifications from SAN.
Technical skills are required.
It is necessary to have a working knowledge of a range of operating systems.
Working knowledge of Microsoft and Linux servers, as well as Cisco network switches, Virtualization, Citrix and Microsoft Exchange is required.
Hands-on working experience of the latest Penetration Software.
Career Scope in Ethical Hacking
Due to an increase in computer hacking occurrences, well-known companies, financial institutions, and government agencies have been forced to engage ethical hackers. Ethical hackers help these companies detect vulnerabilities and potential security breaches in their computer systems, as well as protect them against potential attackers. As a result, Ethical Hacking as a career has a bright future ahead of it.
According to a survey published by International Data Corp, there is a global demand for approximately 60,000 information security professionals. In the next few years, the number is expected to rise by about 77,000 in India alone, with a global increase of 188,000. Ethical hackers with the necessary expertise can work for IT firms such as Wipro, Dell, Reliance, Google, Accenture, IBM, and others.
A Master's degree in Computer Science or a related discipline combined with certification in Ethical Hacking or a related field improves your chances of finding a job with a respectable company.
Attend FITA Academy's Hacking Course in Madurai to gain a broad knowledge of the Ethical Hacking practicesand tools that will help you land in the most distinguished job profiles.