Course Highlights and Why Learn Ethical Hacking Course in Pondicherry at FITA Academy?
We offer ethical hacking course modules that are carefully designed to fulfil the needs of the growing industry.
Training programme is carefully developed by professionals in the field to teach students about all kinds of malware and how to defend themselves from it.
Trainers in ethical hacking with over a decade of experience in the Cyber Security Platform.
This comprehensive course covers a variety of Ethical Hacking tools, such as Burp Suite, N-map, and Nessus etc.
FITA Academy offers in-depth, instructor-led Ethical Hacking training in Pondicherry.
Recap sessions are regularly scheduled to aid with the retention of information from previous seminars.
The most efficient Ethical Hacking Training in Pondicherry, with interactive classrooms and integrated learning.
Provide affordably priced, high-quality training in ethical hacking and provides necessary certification upon completion.
FITA Academy offers Ethical Training in Pondicherry on weekends, weekdays, and Fast-track batches.
After successful completion of the course, FITA Academy provides 100% placement support to qualified students.
We have partnerships with more than 1,500 companies, ranging from small businesses to multinational corporations.
The Active Placement Cell of FITA Academy assists students in landing their dream jobs.
Upcoming Batches
| | | | |
| --- | --- | --- | --- |
| 05-10-2023 | Weekdays | Thursday (Monday - Friday) | |
| 07-10-2023 | Weekend | Saturday (Saturday - Sunday) | |
| 09-10-2023 | Weekdays | Monday (Monday - Friday) | |
| 14-10-2023 | Weekend | Saturday (Saturday - Sunday) | |

Classroom Training
Get trained by Industry Experts via Classroom Training at any of the FITA Academy branches near you
Why Wait? Jump Start your Career by taking the Ethical Hacking Training in Pondicherry!
Instructor-Led Live Online Training
Take-up Instructor-led Live Online Training. Get the Recorded Videos of each session.
Travelling is a Constraint? Jump Start your Career by taking the Ethical Hacking Online Course!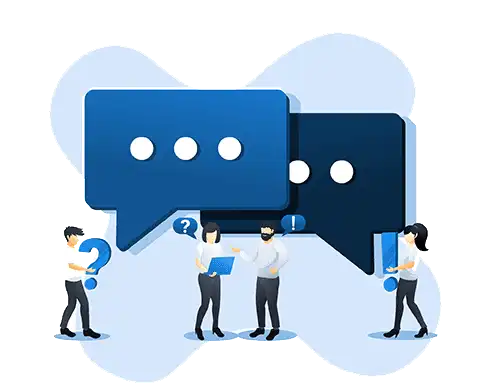 Have Queries? Talk to our Career Counselor
for more Guidance on picking the right Career for you!
Trainer Profile
The FITA Academy focuses on blended learning to give students both theoretical and practical ethical hacking skills.

FITA Academy trainers instruct students in ethical hacking applying industry-relevant skills.

Our ethical hacking instructors are specialists in cyber security and have more than a decade of expertise in the industry.

The Ethical Hacking Trainers at FITA Academy are Real-Time Professionals who provide hands-on instruction on the most recent security methods.

In order to prepare students for the CEH exam, the trainers at FITA Academy enhance the students' skills by providing them with in-depth training on the principles and techniques of ethical hacking.

FITA Academy's ethical hacking instructors give each student individualised attention and provide in-depth training with extensive hands-on experience.

Our trainers aid the students in generating professional resumes and build their self-confidence by providing insightful tips and conducting mock interviews.
Features
Real-Time Experts as Trainers
At FITA Academy, You will Learn from the Experts from industry who are Passionate in sharing their Knowledge with Learners. Get Personally Mentored by the Experts.
LIVE Project
Get an Opportunity to work in Real-time Projects that will give you a Deep Experience. Showcase your Project Experience & Increase your chance of getting Hired!
Certification
Get Certified by FITA Academy. Also, get Equipped to Clear Global Certifications. 72% FITA Academy Students appear for Global Certifications and 100% of them Clear it.
Affordable Fees
At FITA Academy, Course Fee is not only Affordable, but you have the option to pay it in Installments. Quality Training at an Affordable Price is our Motto.
Flexibility
At FITA Academy, you get Ultimate Flexibility. Classroom or Online Training? Early morning or Late evenings? Weekdays or Weekends? Regular Pace or Fast Track? - Pick whatever suits you the Best.
Placement Support
Tie-up & MOU with more than 1500+ Small & Medium Companies to Support you with Opportunities to Kick-Start & Step-up your Career.
Ethical Hacking Certification Training in Pondicherry
About Ethical Hacking Certification Training in Pondicherry at FITA Academy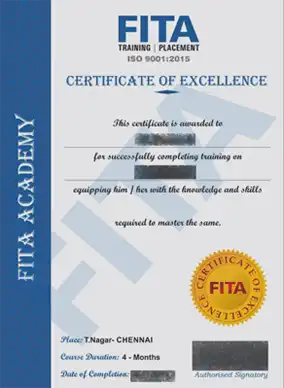 Ethical Hacking Certification Training in Pondicherry
The completion of an Ethical Hacking Course Certification indicates to potential employers that the candidate possesses a comprehensive knowledge of the Ethical Hacking platform and the ways in which it may be applied. This certification was obtained upon completion of an Ethical Hacking course in Pondicherry. This certification shows that the candidate has the skills needed to be an ethical hacker. It is based on real-world project experience. By including this certification on your CV, you will advance in the interview process. You will also have a wide range of job options.
At FITA Academy in Pondicherry, the Ethical Hacking Certification Course gives students all the skills and knowledge they need to become professional Ethical Hackers. The best Ethical Hacking training in Pondicherry can be found at FITA Academy as  It hires professionals who have worked in Cyber Security for at least 8 years as Trainers. They can help you learn more by showing you how to use the latest techniques and ideas in the field.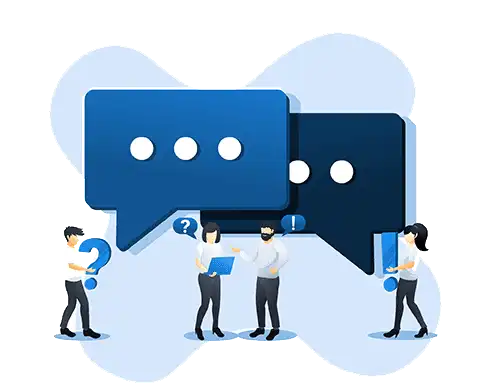 Have Queries? Talk to our Career Counselor
for more Guidance on picking the right Career for you!
Job Opportunities After Completing Ethical Hacking Course in Pondicherry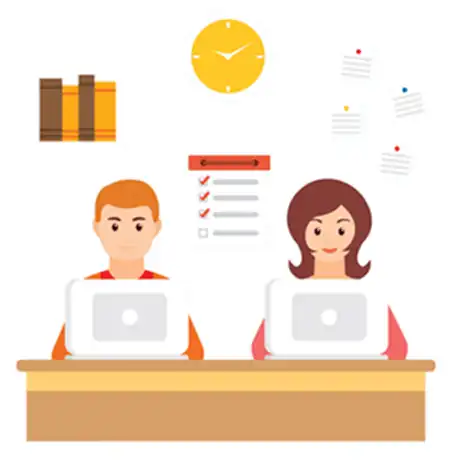 Ethical hacking is a very lucrative career option. Over the next few years, people will want this skill more and more. A recent survey says that there will be more than 3.5 million unfilled Cyber Security jobs by the end of this year, which is what the above sentence says. Only a small number of ethical hackers are available to help global organisations deal with any vulnerabilities or threats that might come up. Only 38% of businesses have a full-fledged security plan.
Due to the growing number of security breaches, organisations of all kinds are now more worried about data security. Ethical hackers were needed to protect the security and data systems of the company. Nasscom says that India will need at least 77,000 and more ethical hackers every year because more people are getting online. Certified Ethical Hackers work in many different fields, including IT and ITES companies, , e-commerce sectors, government sectors, consulting services, banking, defence, and security organisations, telecommunications.
These are some of the most common jobs in these fields:
Network Security Engineers

Network Security Administrator

Security Consultant

Penetration Tester

Data security analyst/specialist

IT Analyst – Vulnerability Management

Ethical Hacking specialist
Companies like Amazon, Apple Inc., IBM, Infosys TCS, Wipro, and Tech Mahindra hire these people. These experts are needed not only by big multinational companies, but also by new businesses and small businesses.
The average annual Ethical Hacker Salary For Freshers is between Rs. 3,80,000 and Rs. 4,90,000. Ethical hackers with three to five years of experience can make anywhere from Rs. 5,20,000 to Rs. 7,50,000 per year. Senior-level candidates who have worked in the field for at least 5–8 years make around Rs. A salary can be anywhere from Rs.820,000 to Rs.10,50,000 per year. The average salary for an ethical hacker is about $87,898 per year for a fresher globally.  There may be differences in the packages and perks depending on where you work and what your skills are which will increase from time to time.
Student Testimonials
With the support of FITA Academy's trainers, I was able to get a complete grasp of all the tools and procedures. I got my certification from Pondicherry's Ethical Hacking Institute. They taught me through real-life examples, which made it a lot easier for me to understand. I'm hoping I can put what I've learned here to good use in my future job.
My experience with FITA Academy is both helpful and enjoyable. My experience with the Ethical Hacking Training in Pondicherry was very satisfying for me. I was able to learn a lot during the course. Trainers were experts and answered my questions without hesitation. I heartily recommend FITA Academy to anyone who wants to succeed in the hacking industry.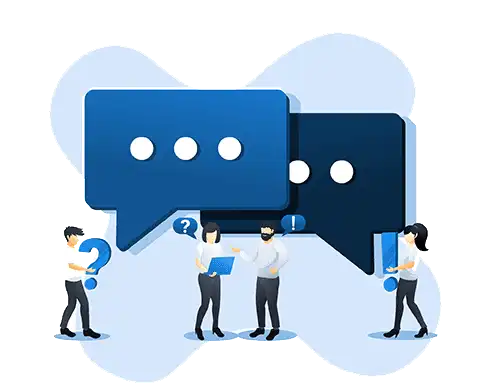 Have Queries? Talk to our Career Counselor
for more Guidance on picking the right Career for you!
Additional Information
To understand the fundamental ideas of a system, you must have a degree in math, computer science, or information technology. The Hacking training offered by FITA Academy in Pondicherry will help students acquire the skills and information necessary to be ethical hackers and effective hackers. The position of ethical hacker demands problem-solving skills. They must also be able to relate one problem to another in a realistic manner. Knowledge in programming languages such as Java, PHP, C, and Python is a benefit to being an ethical hacker. FITA Academy provides the most comprehensive Ethical Hacking Training Course in Pondicherry. The curriculum has been built by ethical hacking professionals and is both technical and practical for students.
India's digitalization has accelerated in recent years. Recent cyberattacks against a number of government agencies and private businesses have increased the significance of cybersecurity. Top multinational corporations are ready to employ Certified Ethical Hackers to secure their information systems against cyberattacks. In ethical hacking, entry-level individuals can expect to earn between 3.5 and 5 Lakhs per year. As a candidate's talents and experience rise, so does his or her compensation package.
FITA Academy provides a course in certified ethical hacking. This course teaches candidates the most up-to-date industry practises and enables them to become certified ethical hackers with proficiency. Join us to turn your passion into a reality and become a part of the IT Security Industry.
Learning outcome of Ethical Hacking Training in Pondicherry at FITA Academy
A comprehensive understanding of Networks and Security protocols

Expertise in depth of several Hacking Methods and Techniques

A solid comprehension of Network Protection and its methods

Capability to identify system and network vulnerabilities

Security systems capable of preventing email loss, data loss, server breakdowns, and virus incursions

Able to do Remote keylogging

A clear understanding of Web Application hacking
Eligibility Criteria and Prerequisites to learn Ethical Hacking Course
Eligibility Criteria: This course is open to any recent graduates who want to launch a career in the Cybersecurity field. This Ethical Hacking Course is also suitable for Technical Support Engineers, Network Engineers, Network Administrators, System Administrators, IT Operation Managers, IS/IT Analysts, Specialists, IT Security Officers, System Analysts, and many more job roles based on the experinence.
Prerequisites: There are no prerequisites for this Hacking Course in Pondicherry, as it is meant to provide students with a solid foundational understanding of Ethical Hacking ideas and techniques. However, if you have a basic grasp of networks and the Internet, you will be able to master Ethical Hacking much more rapidly. This workshop will provide students with hands-on experience of numerous ethical hacking techniques and practises under the leadership of real-world specialists who will instruct them on these practises.
Why you should learn Ethical Hacking course in Pondicherry
With the rise of cyberthreats and cybercrime, the majority of commercial organisations require Ethical Hackers to defend their security systems against potential hacking attacks.
Security system vulnerabilities make a company's entire network system vulnerable to threats and malware. Moreover, with the increasing usage of technology, dangers such as ransomware, viruses, DDoS attacks, Network hacking, and website hacking have increased dramatically, necessitating the need for Ethical Hackers who can combat the threats and defend the digital security of the entire organisation.
Also, Ethical Hackers are in demand throughout a vast array of industries, including banking, airlines, telecom corporations, cyber-crime, government agencies, e-commerce stores, internet service providers, and ITES firms. Under the guidance of our qualified instructors, Ethical Hacking Instruction in Pondicherry at FITA Academy gives the necessary training and hones the required abilities for a professional Ethical Hacker.
Also read our Ethical Hacking Tutorial to obtain both an overview and an in-depth understanding of the processes involved in the Ethical Hacking field.
What types of hackers exist?
Black Hat Hackers

Grey Hat Hackers

White Hat Hackers
Black Hat Hackers
Black Hat Hackers infiltrate unapproved systems and servers in order to conduct criminal actions such as Data theft, Privacy breach, phishing, etc. Such hackers pose a threat to cybersecurity, thus government agencies and commercial organisations are increasingly concerned about them. As a result, there is a significant demand for ethical hackers to prevent such cyber attacks.
Grey Hat Hacker
Similar to Black Hat Hackers, Grey Hat Hackers break into systems and networks, but with no malicious intent. They are capable of utilising both Black hat and White hat hacking techniques to disclose the vulnerability of a system. Grey Hat Hackers may typically infiltrate systems and alert the responsible party of a potential cyber threat.
White Hat Hackers
 White Hat Hackers (also known as Ethical Hackers) are diametrically opposed to Black Hat Hackers since they use legal hacking methods and strategies to combat any cyber threats posed by Black Hat Hackers. They are typically recruited by government agencies and prominent MNCs to prevent data breaches in order to provide dependable services to the public and clients. They are the warriors tasked for defending the organization's data and maintaining a secure infrastructure.
Join FITA's Ethical Hacking Course in Pondicherry to learn from seasoned Ethical Hackers and advance your career in Ethical Hacking.