Course Highlights and Why Java Training in Pune at FITA Academy?

FITA Academy has structured and designed the Java Training in Pune with the aim of making the trainees learn the value of java in designing various web applications and desktops.

The java course puts emphasis on teaching the trainees to apply object based designs with Java.

The Java Classes in Pune will equip the trainees to identify the components of java language and their working in applications.

The Java Classes in Pune will train the learners to design and programs stand alone Java applications.

The professional faculty of FITA Academy will endeavour to impart the knowledge of designing a graphical user interface with java swing.

The well structured course will provide an in-depth understanding of how to use java APIs for program development.

The professional faculty of FITA Academy will impart the knowledge of how to extend java classes with inheritance and dynamic binding.

The course will put emphasis on making the trainees learn how to use exception handling in java applications.

The Java Course in Pune will provide an understanding of how to design GUI components with java swing API

The primary objective of this course will be to make trainees understand how to design applications with threads in java

Java Classes in Pune is an integrated learning program which revises the basic knowledge of reading and writing files in java.

The faculty will render a competitive edge to the trainees in numerous crucial aspects, tools as well as skills of java development to outshine the professional competition of the market.
Upcoming Batches
| | | | |
| --- | --- | --- | --- |
| 09-12-2023 | Weekend | Saturday (Saturday - Sunday) | |
| 11-12-2023 | Weekdays | Monday (Monday - Friday) | |
| 14-12-2023 | Weekdays | Thursday (Monday - Friday) | |
| 16-12-2023 | Weekend | Saturday (Saturday - Sunday) | |

Classroom Training
Get trained by Industry Experts via Classroom Training at any of the FITA Academy branches near you
Why Wait? Jump Start your Career by taking the Java Training in Pune!
Instructor-Led Live Online Training
Take-up Instructor-led Live Online Training. Get the Recorded Videos of each session.
Travelling is a Constraint? Jump Start your Career by taking the Java Online Course!
Trainer Profile
The Java certification course is designed and delivered by professional trainers holding experience of more than 10 years as a java specialist in the IT industry.
The professional experts of FITA Academy aim to provide both theoretical understanding and practical training to render maximum exposure to the trainees.
Our mentors seek to render an in-depth knowledge of developing, understanding and implementing various methods of estimating the effectiveness of training programs.
Our professional faculty will keep our trainees updated by revising the technical training course as per the latest industry requirements.
The professional experts of FITA Academy hold an immense experience of working on numerous real time projects in the IT industry and possess updated expert level subject knowledge.
Learn at FITA Academy & Get Your
Dream IT Job in 60 Days
like these Successful Students!

Features of Java Training in Pune at FITA Academy
Real-Time Experts as Trainers
At FITA Academy, You will Learn from the Experts from industry who are Passionate in sharing their Knowledge with Learners. Get Personally Mentored by the Experts.
LIVE Project
Get an Opportunity to work in Real-time Projects that will give you a Deep Experience. Showcase your Project Experience & Increase your chance of getting Hired!
Certification
Get Certified by FITA Academy. Also, get Equipped to Clear Global Certifications. 72% FITA Academy Students appear for Global Certifications and 100% of them Clear it.
Affordable Fees
At FITA Academy, Course Fee is not only Affordable, but you have the option to pay it in Installments. Quality Training at an Affordable Price is our Motto.
Flexibility
At FITA Academy, you get Ultimate Flexibility. Classroom or Online Training? Early morning or Late evenings? Weekdays or Weekends? Regular Pace or Fast Track? - Pick whatever suits you the Best.
Placement Support
Tie-up & MOU with more than 1500+ Small & Medium Companies to Support you with Opportunities to Kick-Start & Step-up your Career.
Why Learn Java Training in Pune at FITA Academy?
Live Capstone Projects
Real time Industry Experts as Trainers
Placement Support till you get your Dream Job offer!
Free Interview Clearing Workshops
Free Resume Preparation & Aptitude Workshops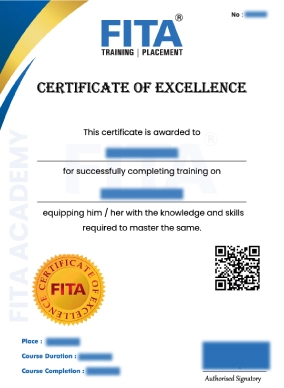 Java Certification Training in Pune
The platform of java is the most broadly utilised software development platform in the IT industry. Various government organisations and companies who conduct and manage government projects value certification of java earnestly. Moreover, procurement of a certification in java can enhance your position in the industry and the team you will be working with. Holding a certification in java assures the employer that the aspirant possesses a specified level of java expertise and knowledge. On completing the Java Training in Pune successfully, the trainee will be given a certification from FITA Academy which will be regarded as a testimony of the in-depth knowledge and industry based skills acquired in the Java Course in Pune. The attestation will provide the trainee with a professional acknowledgment of your knowledge and skills. Addition of this certification in your CV will surely boost up the prospect of your career path.
The Java Classes in Pune possesses immense value in its diligent and meticulous practical training with appropriate use of updated techniques and technology. The java course in Pune guarantees to strengthen the confidence, capabilities and enhance the instinctive nature of the trainee. Procuring a certification in this course will increase your value in the IT industry and you can show up in numerous interviews striving for prominent job roles. The remuneration of a fresher in the field of java ranges from Rs. 4,45,000 per annum to Rs. 6,00,000 per annum. Java Certification training in Pune is designed by professional faculty holding ample of experience in this field, focuses on the prime objective of equipping the learners with in-depth knowledge and practical industry oriented training making them proficient enough to outshine the cut throat competition of the market.
Have Queries? Talk to our Career Counselor for more Guidance on picking the
right Career for you!
Placement Session & Job Opportunities after completing Java Training in Pune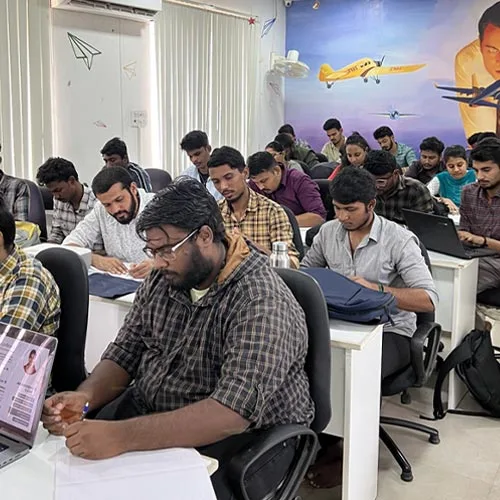 The strong industry support and increasing popularity amongst various programmers highlights that the high level programming language of java is highly demanded by renowned IT companies. Career advancement chances for aspirants of java are excellent as the job roles and positions are available across numerous various sectors. From delianting interfaces to generating and evaluating dynamic applications, java developers work at every phase of the development process. In such a way, java developers get to work in collaboration with web designers, web developers and software engineers. The thorough study of Java Training in Pune at FITA Academy will transform our trainees into professionals possessing complete in depth understanding of the crucial concepts of java along with its practical implementation.
Upon successful completion of Java Course in Pune, our trainees will be exposed to numerous job positions like junior java programmer, coder or a software engineer where you'll perform the duties of coding, debugging, and technical documentation. After gaining some years of experience and proficiency in skills, you can strive to become a senior computer programmer where your job responsibilities and duties will be increased as you will be supervising junior programmers and execution of computer code. After achieving extensive experience in this field, that is more than 10 years, one can become an architect of java where you'll be expected to interface with purchasers and shoppers of your computer code. With extensive work experience and developed proficiency in skills, the job positions, responsibilities as well as remuneration.
Success Story of Java Training in Pune
The java course in Pune has proved to be effective for people who are eager to make a career in this field. Faculty provided excellent explanations and practical training of the crucial concepts. I would highly recommend this course to people who are looking to enhance their career in this field.
I am currently working as a junior java developer in New Global Technologies. The blend of in-depth comprehensive knowledge and practical training in the course of Java Training in Pune has enhanced my proficiency in the industry oriented skills.
The professional experts of java courses in Pune conduct interactive sessions with a series of hands-on demonstrations. The mentors also provided career guidance which is highly appreciable.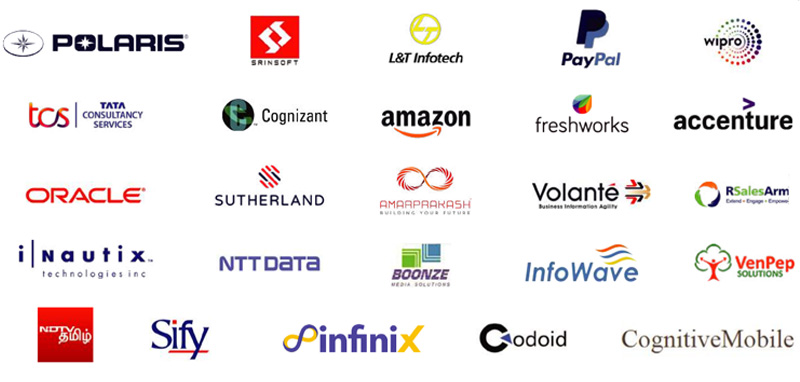 Frequently Asked Question (FAQ) about Java Training in Pune
Additional Information of Java Training in Pune
The software platform of java has become more popular because of its cross platform nature as the basic and most important motive of developing java language is to decrease implementation dependencies as much as possible. The programming language of java works on the fundamental principle of WORA, which is right once and runs anywhere. This concept vastly highlights that once the code is systematically composed, it can be executed on numerous java supported platforms without the need to write it again. Considering the importance of java, it has been proved that primarily java developers are the backbone of designing, developing and eventually managing the code of java before finally executing it on various java supported platforms. In the java certification course the trainees will be able to procure extensive hands on experience in writing, compiling and running java programs. The professional experts of FITA Academy will impart the skill of developing strong and reliable applications that will use java based features. The programming language of java is popularly known for its reliability, maintainability and ease of development. It's distinctive design helps the programmers to generate an application which can be executed on various platforms.
Pursuing the Java Course in Pune, our trainees will be able to learn all the basic skills that a software engineer is expected to hold. Our professional experts will equip our trainees with the industry based skills and techniques to solve the issues of debugging and testing the program and planning out the algorithms. Furthermore, with the thorough study of this course, the trainees will be inculcated with the basic language like variables, exception, loops, arrays, data types, polymorphism, implicit narrowing, autoboxing, explicit casting, nested classes, interfaces and many other APIs. Procuring Java Classes in Pune at FITA Academy will boost up your confidence and self esteem and can open up the career scope to computer programming. The programming language of Java is considered as an object oriented language which is utilised to develop everything from easy applets to complicated e business systems. The meticulously structured course of Java Training in Pune will impart in depth knowledge of Java data types, multithreading and exception handling.