Course Highlights & Why Java Training in Coimbatore at FITA Academy?
Ascertain "What is Java?" and its basic concepts including OOPs, Abstraction, Encapsulation, and Polymorphism.
Learning the history and features of Java namely multi-threading, platform independence, distributed computing, WORA concept, etc.
Acquiring skills in Java Components viz, Java Development Kit (JDK), Java Compiler, Java Virtual Machine (JVM), and Java Run-time Environment (JRE).
Getting familiarised with Java Platforms that are Java Standard Edition (Java SE), Java Enterprise Edition (Java EE), Java Micro Edition (Java ME), and Java FX.
Comprehending Java Memory Management (JVM) and its types Java Memory Structure and Working of Garbage Collector.
Real-time understanding of Unicode System, Operators, Keywords, Control Statements like if-else, switch, for loop, while loop, etc.
Attaining knowledge on the naming convention of Java and also on Classes, Objects, Object declaration, and initialization.
Becoming efficient in using the data types: Primitive data types, Non-primitive data types, and their memory allocation.
Understanding Variable declaration, Initialization, and also Method declaration, Method signature, Calling of Method, Java main method, etc.
Better perception on Constructors, Modifiers, Keywords(Static and Final), I/O stream, Serialization, Exceptional Handling, etc.
Apprehending Java Annotations, Java Arrays, Java Threads, and JDBC.
Knowledge of imperative topics such as String, String Buffer, and StringBuilder.
Experts train on advanced concepts, like Servlet - Servlet Configuration, Servlet Context, Servlet I/O Stream, and Annotation Servlet.
Domain Knowledge on JSP - Scripting elements, Implicit objects, Directive elements, Java Standard Tag Library(JSTL), MVC in JSP.
A Clear understanding of Basics and Advanced Concepts of Struts 2.
Real-time working on IDE and Servers.
Understanding the industry practices on Enterprise Java Bean(EJB) and Web Technology(HTML, CSS, JavaScript, JQuery, and AJAX).
Upcoming Batches
| | | | |
| --- | --- | --- | --- |
| 01-06-2023 | Weekdays | Thursday (Monday - Friday) | |
| 03-06-2023 | Weekend | Saturday (Saturday - Sunday) | |
| 05-06-2023 | Weekdays | Monday (Monday - Friday) | |
| 10-06-2023 | Weekend | Saturday (Saturday - Sunday) | |

Classroom Training
Get trained by Industry Experts via Classroom Training at any of the FITA Academy branches near you
Why Wait? Jump Start your Career by taking Java Training in Coimbatore!
Instructor-Led Live Online Training
Take-up Instructor-led Live Online Training. Get the Recorded Videos of each session.
Travelling is a Constraint? Jump Start your Career by taking the Java Online Training!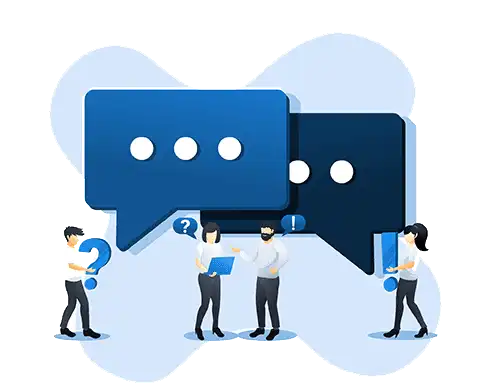 Have Queries? Talk to our Career Counselor
for more Guidance on picking the right Career for you!
Trainer Profile
FITA Academy possesses trainers who only have compelling expertise in their professional field.
Trainers have experience of more than 10+ years in their respective fields.
FITA Academy's Educators have been a part or individually guided successful projects in their stream.
FITA Academy focuses on career-oriented training with the help of its trainers pertaining to the professional growth of the students.
The trainers focus on the knowledge induction of academic skills, soft skills, and analytical skills.
Interactive as well as one-on-one sessions are practiced by trainers to help students develop their credentials when working with the language or working in a corporate environment.
Professional Experts provide hands-on training to develop technical skills when working on the tools and components.
Assistance in resume building according to corporate standards.
Trainers also conduct mock interviews to get an idea of the interview process taking place in MNCs.
Trainers share their real-time professional expertise with students to mold them as qualified and competent personnel right from the beginning of the training.
Features
Real-Time Experts as Trainers
At FITA Academy, You will Learn from the Experts from industry who are Passionate in sharing their Knowledge with Learners. Get Personally Mentored by the Experts.
LIVE Project
Get an Opportunity to work in Real-time Projects that will give you a Deep Experience. Showcase your Project Experience & Increase your chance of getting Hired!
Certification
Get Certified by FITA Academy. Also, get Equipped to Clear Global Certifications. 72% FITA Academy Students appear for Global Certifications and 100% of them Clear it.
Affordable Fees
At FITA Academy, Course Fee is not only Affordable, but you have the option to pay it in Installments. Quality Training at an Affordable Price is our Motto.
Flexibility
At FITA Academy, you get Ultimate Flexibility. Classroom or Online Training? Early morning or Late evenings? Weekdays or Weekends? Regular Pace or Fast Track? - Pick whatever suits you the Best.
Placement Support
Tie-up & MOU with more than 1500+ Small & Medium Companies to Support you with Opportunities to Kick-Start & Step-up your Career.
Java Certification Course in Coimbatore
About Java Certification Course in Coimbatore at FITA Academy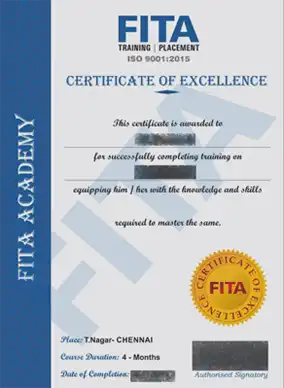 Java Certification Course in Coimbatore
The Java Course in Coimbatore at FITA Academy is an encompassment of both academic, as well as technical knowledge, to make freshers more adequate in meeting the requirements of an IT organization. The program also concentrates on elevating the competency of the candidates, when utilizing Java both as a programming language as well as a software platform. Freshers and beginners derive a lot of advantages upon completing the certification and the most important benefit is, certified candidates have higher chances of getting hired due to the sound knowledge they gained in the language. The other perks they naturally gain are, confidence while handling the language, acquiring finer problem-solving skills, exhibiting productivity in the organization over non-certified candidates that leads to having a demand for your knowledge which will certainly land you in suitable roles, etc.
Taking up the Java Course in Coimbatore at FITA Academy helps candidates to prepare for the next level certifications, that are conducted by the corporation Oracle. Also, Certified Java Candidates are proven to have immense career growth by working on the latest technology projects, assigning notable responsibilities in the organization, unlocking skills in coding, recognition for your knowledge, getting eminent salary packages, and many more. Being a part of the certification training guides you to have the best career path under the proficiency of skilled trainers.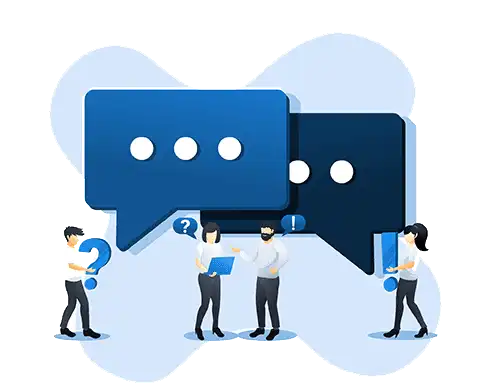 Have Queries? Talk to our Career Counselor
for more Guidance on picking the right Career for you!
Job Opportunities After Completing Java Training in Coimbatore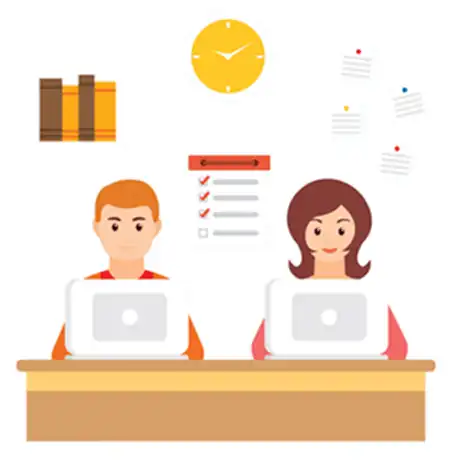 Java is a popular programming language used in building cross-platform applications in more than one field. From its initial application in building set-top boxes to its current applicability in developing the Big Data frameworks, Java has come a long way without losing its credibility and value. Apart from Big Data, Java is extensively used in building Web Applications, Android Mobile Applications, Enterprise Applications, Scientific Applications, Distributed Applications, Cloud-based Applications, Software tools, and Gaming Applications. The reasons Java being the most preferred language in developing applications are, it is definitely a simple and "easy to learn" language and the most flexible Object-Oriented Programming language. It has rich APIs and powerful development tools like Eclipse, NetBeans, Junit, etc to develop much faster and dominant applications. So a Java-certified candidate has limitless opportunities to work in any of the fields mentioned above and can excel in the application development process by developing prominent skills in handling the Java tools, Java Components, and Java Platforms.
Some of the top organizations actively hiring Java developers are Infosys, TCS, Wipro Technologies, IBM Global Services, HCL Technologies, Cognizant Technology Solutions, Accenture, Capgemini, Tech Mahindra, Oracle, Virtusa, LogicaCMG, Synechron, Pontiflex, Trade Ship Inc, etc.
Following are the job roles that are given for a fresher in the Java Software Development field.
Software Developer
Application Developer
Web Programmer
EJB Programmer
Android Developer
Back-end developer
Big Data Development
Embedded Device Development
In India, the average salary of a Java Developer is Rs. 5,74,123 per annum. The average salary of a Java Developer in Chennai is Rs. 6,26, 361 per annum.
For a fresher in the Java development field, it is around Rs. 2,77,518 per annum. For the mid-level Java Developers, it is around Rs. 4,10,306 to 8,39,714 per annum. For experienced professionals, it is around Rs. 1,373,565 per annum.
Again the salary the professionals earn, varies depending upon many factors. It may be their location of work, experience, and the organization they are working for.
FITA Academy is the undoubtedly best Java Training Institute in Coimbatore that focuses on a career-oriented certification and training to assist students in their career path and to get them acknowledged for their expertise and ability.
Also Read: Java Interview Questions and Answers
Student Testimonials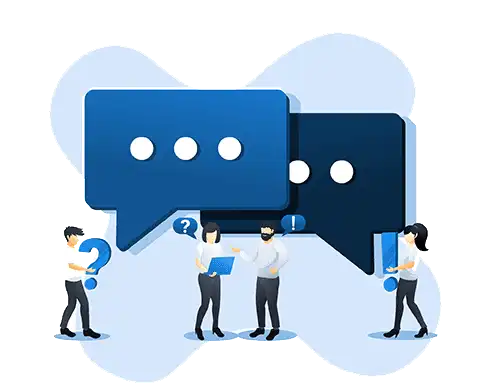 Have Queries? Talk to our Career Counselor
for more Guidance on picking the right Career for you!
Additional Information
Java is a modern popular programming language as well as a computing or software development platform with over 9 million Java developers in the world. Java was initially released in the year 1996, developed by James Gosling at Sun Microsystems. The software platform was later acquired by Oracle Corporation in 2009 for a grand amount of $5.6 billion. The language is built on the concept "Write Once, Run Anywhere". Due to this feature, Java is a platform-independent language which implies that Java programs can be run on any operating system from Windows, Unix to Mobile devices that have Java Runtime Environment(JRE) installed in it. It is also called Cross-platform language as it is used in developing applications for many platforms such as Desktops, PCs, Mobile, Laptops, etc. Since it has the ability to be applied in many different Platforms and Operating Systems, the language was declared as the popular programming language having more than 1 billion computers and 3 billion smartphones running because of it worldwide. The language has a similar syntax to C and C++.
Moreover, the language is extensively used because of its compelling features like, delivering great performance, being multi-threaded, possessing rich APIs and powerful development tools, and having a good collection of open-source libraries and frameworks. These all contribute to the success and popularity of the programming language and thus being able to stay in the limelight for over two decades. Java Classes in Coimbatore by FITA Academy ensures students are well-versed in the utilization of tools, libraries, frameworks, Java Components, Java Platforms, etc to equip them according to the requirements of corporate standards.
The release and the capabilities of new java software tools such as GIT, Jenkins, Junit, NetBeans, IntelliJ IDEA, Gradle, Splunk, JRat, Mockito, Visual VM, Ehcache, Oracle JDeveloper, Your Kit, Eclipse, Apache JMeter, Java Development Kit(JDK), also leads to the success of the software.
Speaking about Java Versions, Java SE 8 is the most preferred version by the developers as it is an LTS (Long Term Support ) version. The other reason Java SE 8 being so popular among developers is that it helps applications to run faster and also provides great performance. Java 8 has also refined how Garbage Collector works in applications that primarily help to improve the performance of an application without tuning. The Fork/Join speed has been improvised in Java SE 8 that assists in parallel operations in the Streams API. Java 8 also demands fewer lines of code, utilization of Lambda Expressions for performance, and also has Streams API to give flexibility and easier manipulation of data. It has been reported that 64% of Java developers still prefer Java SE 8 for their application development.
Java 12 version also has some important features such as JVM changes, Switch Expressions, File Mismatch method(), Compact number formatting, Teeing collectors in Stream API, etc. Under Switch Expressions, we can define multiple constants in the same label, the default case is compulsory in switch statements, the break is used to return values from a case itself. The Teeing collector is the new collector utility in the Streams API. IT has three arguments that are two collectors and a Bi-function.
Java 12 has classes that include resolveconstantdesc() method and they are Double, Enum.EnumDesc, Float, Integer, Long, and String.
The latest version of Java is Java 16 or Java SDK 16 that was released in March 2021. JDK 17 is in progress and it was declared that it will be the next LTS JDK after Java 8 and Java 11.
Some of the prominent advantages the language carries are it is portable, dynamic, secured, having automatic memory management, providing distributed computing, etc.
Due to the undying popularity and its steady growth over the last decades, the language has acquired a strong community of developers, and members keep adding to the list each year. To facilitate them and make them part of the application development demesne, Oracle has designed certifications to make them capable and competent in the Java software and to get adapted to efficiently work with the language and also when utilizing it as software.
The oracle corporation conducts four types of certification to make java enthusiasts get adapted to the latest technologies and developments in the java software field. The Certification is classified into Entry level, Professional level, and Master level.
Under Entry level, only one certification is available which is Oracle Certified Associate Java Programmer (OCAJP) which covers both Java SE 8 and Java SE 11 versions.
Under Professional level two certifications are available. The first one is Oracle Certified Professional Java Programmer (OCPJP) which also covers both Java SE 8 and Java SE 11 versions. The Second one is Oracle Certified Professional Java Application Developer (OCPJAD) which covers only Java Enterprise Edition Java EE 7.
Under Master/Architect level Oracle Conducts only one certification which is Oracle Certified Master Java Enterprise Architect (OCMJEA) which covers the Java Enterprise Edition Java EE 6.
All these certifications make an individual adequate in the core and current practices followed in the field. Completing the certifications also ensures an individual is trained professionally and has the expertise to work in the specific domain. Apart from this, the certifications have also proven to add value to the resumes of candidates by elevating their chances of getting hired in the selection process. It also helps them to distinguish themselves from the crowd and gain an edge over the other non-certified candidates.
Java is also expected to set its foot in advanced technologies like AI and Machine Learning and Blockchain Technology.
Enrolling in FITA Academy, the best institute for Java Training in Coimbatore will predominantly enhance your programming skills and knowledge to help you gain the edge and competency required in the software development field.