Course Highlights & Why Java Training In Bangalore At FITA Academy?
FITA Academy provides an academic curriculum that meets global market requirements.
Java Course in Bangalore at FITA Academy is designed by the industrial experts.
FITA Academy provides the students with necessary training from their fundamentals and they explain the concepts of Java language clearly to the students.
Trainers at FITA Academy have a decade of experience in this field and they proficiently train the students with different case studies and real-time projects.
Recap session of the previous classes is provided to the students regularly.
Affordable Training with Certification.
Smart ClassRooms with blended learning.
Interactive training sessions are provided to the students and they can feel free to clarify their doubts with the tutors.
Weekday, Weekend & Fast track Java Training in Bangalore.
100% professional training with placement support.
Upcoming Batches
| | | | |
| --- | --- | --- | --- |
| 15-01-2022 | Weekend | Saturday (Saturday - Sunday) | |
| 17-01-2022 | Weekdays | Monday (Monday - Friday) | |
| 20-01-2022 | Weekend | Thursday (Monday - Friday) | |
| 22-01-2022 | Weekend | Saturday (Saturday - Sunday) | |

Classroom Training
Get trained by Industry Experts via Classroom Training at any of the FITA Academy branches near you
Why Wait? Jump Start your Career by taking the Java Training in Bangalore!
Instructor-Led Live Online Training
Take-up Instructor-led Live Online Training. Get the Recorded Videos of each session.
Travelling is a Constraint? Jump Start your Career by taking the Java Online Course!
Syllabus
Interfaces
Polymorphism
Packages
Data types, Variables, Methods and Operators
Object Oriented Programming concepts
Java Basics
Constructor
Interfaces
Objects and Class
Access Levels
Access Specifiers & Modifiers
Encapsulation
Arrays
Abstraction
Exception Handling
Java I/O
Casting
Wrapper classes
Collection Framework
Java Threads
Java Beans
Garbage Collection
Java Networking
String, String buffer, String Builder
SQL, PL/SQL
JDBC
Entity beans
EJB transaction attributes values
Implementation of EJB in component level
Enterprise JavaBeans components
Component types of EJB
Stateful and Stateless session beans
EJB container services
AJAX
HTML
HTML5
JQUERY
JAVASCRIPT
EXPRESSION LANGUAGE
SERVLETS
JDBC
EJB
JSTL
HIBERNATE
SPRING
FRAMEWORKS
STRUTS
MVC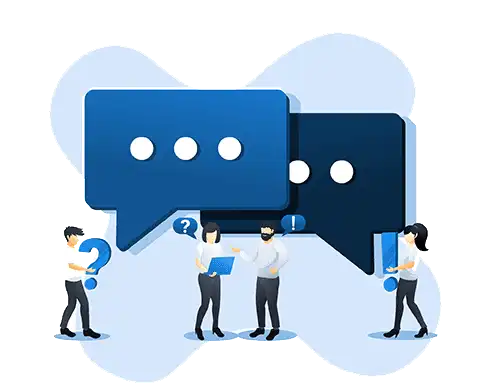 Have Queries? Talk to our Career Counselor
for more Guidance on picking the right Career for you!
Trainer Profile
Trainers at FITA Academy provide blended training to the students.
We train the students with real-time projects and scenarios. Thus, helping the students to have the practical knowledge of Java Scripts and Code.
FITA Academy Trainers are Industry Experts who have 12+ years of experience in the programming field.
Trainers are Working Professionals from the Developers community.
Trainers provide the necessary Corporate Training for the students to qualify themselves in a professional environment.
Tutors enrich the knowledge of the students with market-relevant skills.
Trainers assess the students regularly and provide the necessary individual attention.
Java Trainers support the students in resume building and develop the interpersonal skills of the students.
Features
Real-Time Experts as Trainers
At FITA Academy, You will Learn from the Experts from industry who are Passionate in sharing their Knowledge with Learners. Get Personally Mentored by the Experts.
LIVE Project
Get an Opportunity to work in Real-time Projects that will give you a Deep Experience. Showcase your Project Experience & Increase your chance of getting Hired!
Certification
Get Certified by FITA Academy. Also, get Equipped to Clear Global Certifications. 72% FITA Academy Students appear for Global Certifications and 100% of them Clear it.
Affordable Fees
At FITA Academy, Course Fee is not only Affordable, but you have the option to pay it in Installments. Quality Training at an Affordable Price is our Motto.
Flexibility
At FITA Academy, you get Ultimate Flexibility. Classroom or Online Training? Early morning or Late evenings? Weekdays or Weekends? Regular Pace or Fast Track? - Pick whatever suits you the Best.
Placement Support
Tie-up & MOU with more than 1200+ Small & Medium Companies to Support you with Opportunities to Kick-Start & Step-up your Career.
Java Certification Training in Bangalore
About Java Certification Training in Bangalore at FITA Academy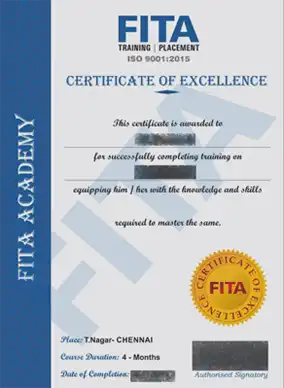 Java Certification Training in Bangalore
Java Course Certification is the professional credential that states the ability of a person to accomplish coding tasks that are related to the basics of programming in the Java language and the fundamental concepts and techniques that are used in the Object-Oriented Program, Web Development, and Game Development. Also, having a Java course certificate on your resume creates a positive impact during the interview and the chances of being prioritized are comparatively high.
Java Certification Course in Bangalore at FITA Academy offers training with certification for the beginners and software professionals as well to enhance their knowledge in coding. Training is offered by experienced tutors who have a decade of experience in the programming field and they will help you to improve your knowledge in programming skills with in-depth knowledge.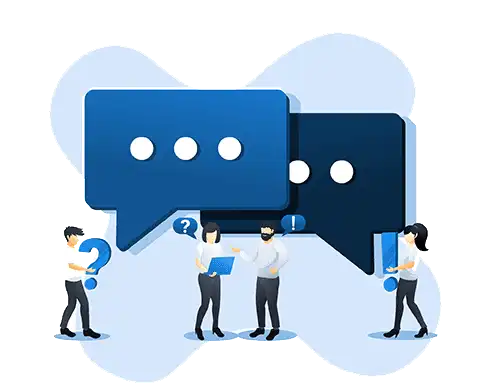 Have Queries? Talk to our Career Counselor
for more Guidance on picking the right Career for you!
Job Opportunities After Completing Java Training in Bangalore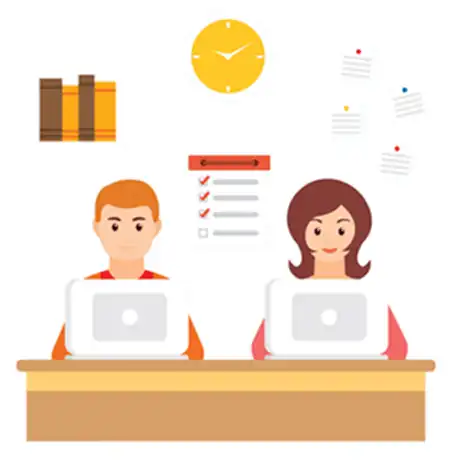 Java Developers or Java Programmers are one among the demanded professionals at present. Based on the reports submitted by the Pay Scale.com Java stands out of all the other programming languages. Companies are hiring candidates who have the skill sets of Java on their resume. Mentioned below are the reputed companies that hire candidates with knowledge in Java.
Wipro, Infosys, Accenture, Cognizant, CapeGemini, HCL Technologies, Tata Consultancy Service, Computer Science Crop Services.
Roles and Remuneration Offered
The various job profiles that are offered in a company are as follows,
Web Developer, Java Developer, Application developer, EJB programmer, Software Developer, Tester, Graphic Designer.
Packages offered
On average, a fresher in India earns Rs 3,00,00 to Rs 3,50,000 per annum.
Candidates with 2-4 years of experience earn Rs 3,50,000 to Rs.5,00,000 per annum.
Candidates with 4-8 years of experience earn Rs. 5,00,000 to Rs 8,50,000 per annum.
Join Java Training in Bangalore at FITA Academy and learn the course professionally under the guidance of working professionals. Trainers at FITA Academy provide the required training to the students to program efficiently in Java and equip themselves in a professional environment.
Student Testimonials
I finished my java course through the wonderful training of the FITA Academy's trainers. Had a great learning journey at FITA Academy which helped me to understand the Java programming language in an efficient way. The concepts were explained clearly with real-time examples and programs. It's a good place to learn basic, advanced, and latest Java programming concepts.
I Thank FITA Academy for providing the best Java Coaching. The course was well-designed, and it was an excellent opportunity to learn the program quickly and efficiently. I would like to especially thank my trainers for teaching in an understanding manner, as well as the placement team for informing me of such wonderful opportunities. I am happy that I am a part of this training program.
FITA Academy is a great platform to learn Java programming language. Trainers are friendly and they keep the classes very interactive, also teach all the concepts with real-time examples. My trainer was supportive and provided me the precise training to understand the important concepts. I thank FITA Academy for providing such great training.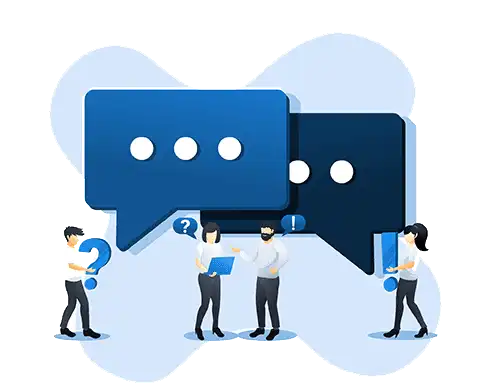 Have Queries? Talk to our Career Counselor
for more Guidance on picking the right Career for you!
Additional Information
The Java Course in Bangalore at FITA Academy is the right place to learn the programming language with recent frameworks that are available in the market and learn the language proficiently from the basic to advanced level.
Java is a programming language that was developed by James Gosling and Green Team in 1995 for Sun Microsystems to provide digital services for small, home user segments, and electronic devices like (set-top boxes and television). Later because of its portability in various platforms of an embedded system segment, made Java popular in the development of Web applications. Java is an Object-oriented language. As Java is a portable language one can write it once and run them on multiple platforms. Java is primarily used for developing different applications for web, enterprise servers, devices, and middleware. Due to its flexibility and compatibility, Java has become the most widely used programming language among the developer's community.
Prerequisites to learn Java Course
There are no prerequisites to learn the Java programming language. Except one needs to have some basic computer skills. Anyone who aspires to become a Developer can learn Java.
Application of Java
Java is a popular programming language and it is widely used among various domains at present. Below we have explained briefly where Java is being used for different purposes.
Banking: Helps in dealing with transaction management.
Retail: All the billing applications we see in the store and restaurant are written using Java.
Information Technology: Java is designed for solving implementation dependencies.
Android: Most of the applications are written using Java or Java API.
Stock Market: Writing Algorithms in which the company should invest.
Financial Services: They use Java for writing their Server-Side applications.
Big Data: Hadoop MapReduce frameworks are written using Java.
Scientific and Research Community: For dealing with enormous data.
Features of Java
Simple
Portable
Object-Oriented
Secured
Dynamic
Distributed
Robust
Simple: Java has simplified the works of Developers by removing the complexities like pointers and operator overloading that we see in C++ or other programming languages.
Portable: Java is an independent platform that indicates any application that is written on one platform could be easily transferred to other platforms.
Object-Oriented: Every entity in Java is an object on which the actions are performed using these objects.
Secured: Every code in Java is converted to bytecode after the compilation process and it cannot be read by humans. Java enables us to develop tamper-free and virus free system applications.
Dynamic: Java can adapt to the evolving environment that supports dynamic memory allocation. Because of this memory wastage is reduced and performance application is increased.
Distributed: Java provides a feature that helps in creating distributed applications. Using the Remote Method Invocation (RMI), a program could invoke the method of other programs across a network and receive the output. We can access the files by calling the methods from any of the machines on the internet.
Robust: It has an excellent memory management system. Java helps in eliminating errors as they check the code during runtime and compile.
Java Editions
Java has multiple editions that are available today. Mentioned below are some of the important editions of Java.
Java Standard Edition (SE)
Java Standard Edition is also known as SE is a standard SDK. SDK is used in developing applications of the desktop.
Java Enterprise Edition (EE)
Java Enterprise Edition (EE) is mostly used for taking the complete business online. It caters to the data storage, web aspect, mobility aspect and develops the standalone applications. Enterprise Edition is an all-in-one solution that consists of multiple tiers. Different API's are available within Java Development Kit. Those kit permits you to develop applications for different tiers that could be frontend, middleware, database, or mobility.
Java Micro Edition (ME)
They are designed specifically for mobile devices.
Standard Edition:
java.applet
This permits you to run small flash applications inside the browser. Applets are phased out as presently browsers do not permit us to have plug-ins installed. Instead, we opt for HTML5 for creating small apps or games that would run within the browser.
java.awt
java.awt is known as an abstract windows toolkit. This is the API that is used in developing Window based applications or GUI in Java. It is similar to the MS Office product that is a stand-alone product. Java Training in BTM at FITA Academy provides a holistic understanding of Java Concepts with market-relevant skills.
java.lang
It contains classes that are basic to designs of Java programming language. It is the core package or core API.
java.rmi
The expansion of RMI is Remote Method Invocation. They are the set of functions that provide a mechanism for creating distributed applications. One can have their code hosted on a server and they could access them by sending a request from the client.
java.sql
It is used for performing the Java Database operations. It is primarily used while connecting a database and firing the SQL queries.
Then we have java.sql which is used to perform java database operations while connecting to a database and firing SQL queries.
java.util
This package consists of the collection and other utility classes. A utility class is used for storing temporary memory and data, access date and time, iterating over data, and processing data before sending it to the database.
Enterprise Edition
javax.annotation
Its purpose is to simply associate information with the program element. Instead of writing many codes, Annotations brings the requirement down to write code and helps us in identifying the top codes.
javax.ejb
Enterprise JavaBeans package is used in improving the enterprise based applications and using reusable codes. It could be deployed on a remote server and multiple users for connecting it and using it.
javax.jms
Java Messaging Service is also called as JMS. This is a messaging standard that permits applications to create, receive, read, and send messages between each other. In case, if we want one Java application to communicate with other Java application, we should use the JMS API, so the information and messages are sent.
javax.persistence
It is the application programmer interface or the API specification. This describes the management of the relational data on applications using the Java platforms. Persistence here means data storage.
javax.servlet.http
They support the development of servlets. Servlets are the small Java programs that run on a web server. We can access them using an HTTP protocol. It provides a feature that we could send a request to the Java Program. Java Training in Marathahalli at FITA Academy provides a wide academic curriculum of the Java Course to the students along with blended learning.
javax.servlet.jsp
It is a scripting language that is used for creating dynamic content for web applications. Servlets are Java programs that are complied with already to create dynamic content. JSPs run slower compared to servlets because it takes time for converting and compiling the JSPs to Java servlets.
Micro Edition
Device Access API
Device Access API provides you a set of functions. It allows you to access the device or sensors so you could write effective programs.
System Configuration API
It permits you to access different system-level configurations on Android and specific OS that runs on the device.
OAuth2 API
This is an authorization framework that permits you to obtain limited access to user accounts like facebook, twitter, etc. We can use the login credentials by using the claims-based authentication.
JSON API
JavaScript Object Notation is also known as JSON. This API is used in sending and receiving data on the JavaScript object between server and client.
HTTP Client API
They are used in writing code for HTTP protocol. We can communicate along with your mobile app using this micro edition.
Security API
Security API provides access to sensitive resources while building applications from Java micro-framework.
Related Blog
Why You Use Java for Selenium?, Tips To Learn Java Quickly, Which Is The Better Career Path? Java Or Python, Why is Java highly suitable for mobile application?, Latest 6 Code and framework to be followed in This Year, Habits of highly effective developers, Learning Techniques for JAVA