Course Highlights & Why Java Training in Hyderabad at FITA Academy?
The Java Course in Hyderabad at FITA Academy will train the trainees to implement object oriented programming concepts.
Upon successful study of the course, the students will be able to use and create package and interfaces in a java program.
The course aims to impart the knowledge of appropriate usage of graphical user interface in java programs.
The pupils will be able to successfully create applets.
The proficient trainers of FITA Academy will help our students to carefully examine java development environment.
The java Certification Course will unable our pupils to Identify fundamentals of java syntax.
With rigorous training of the best practices, the students will become proficient in compiling and running simple as well as advanced java applications.
The faculty will focus upon teaching the technique of constructing simple variables and arrays.
The students will be able to construct simple expressions and control flow.
The java training in hyderabad will explicitly impart the description of class and variable access modifiers.
Upcoming Batches
| | | | |
| --- | --- | --- | --- |
| 05-10-2023 | Weekdays | Thursday (Monday - Friday) | |
| 07-10-2023 | Weekend | Saturday (Saturday - Sunday) | |
| 09-10-2023 | Weekdays | Monday (Monday - Friday) | |
| 14-10-2023 | Weekend | Saturday (Saturday - Sunday) | |

Classroom Training
Get trained by Industry Experts via Classroom Training at any of the FITA Academy branches near you
Why Wait? Jump Start your Career by taking the Java Training Course in Hyderabad !
Instructor-Led Live Online Training
Take-up Instructor-led Live Online Training. Get the Recorded Videos of each session.
Travelling is a Constraint? Jump Start your Career by taking the Java Training Online Course!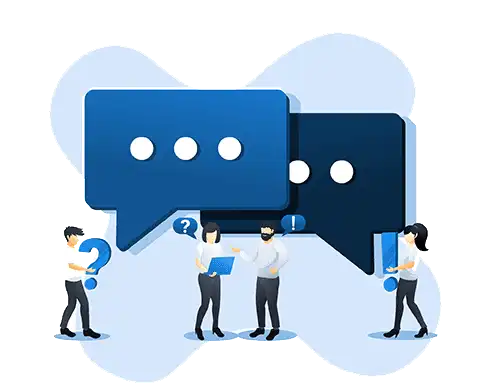 Have Queries? Talk to our Career Counselor
for more Guidance on picking the right Career for you!
Trainer Profile
The professional trainers of FITA Academy are certified professionals with over 10 years of experience in their specialised area of java programming.
The top notch experts of FITA Academy hold rich experience of conducting numerous live projects and industry relevant cases.
Our mentors possess sound knowledge on the latest technology and updated framework of java programming.
The professional trainers will render separate classes for placement preparation to make our students ready for future job interviews.
Our trainers have delivered over 3000 training sessions on java programming to over 500 students in FITA Academy.
Features
Real-Time Experts as Trainers
At FITA Academy, You will Learn from the Experts from industry who are Passionate in sharing their Knowledge with Learners. Get Personally Mentored by the Experts.
LIVE Project
Get an Opportunity to work in Real-time Projects that will give you a Deep Experience. Showcase your Project Experience & Increase your chance of getting Hired!
Certification
Get Certified by FITA Academy. Also, get Equipped to Clear Global Certifications. 72% FITA Academy Students appear for Global Certifications and 100% of them Clear it.
Affordable Fees
At FITA Academy, Course Fee is not only Affordable, but you have the option to pay it in Installments. Quality Training at an Affordable Price is our Motto.
Flexibility
At FITA Academy, you get Ultimate Flexibility. Classroom or Online Training? Early morning or Late evenings? Weekdays or Weekends? Regular Pace or Fast Track? - Pick whatever suits you the Best.
Placement Support
Tie-up & MOU with more than 1500+ Small & Medium Companies to Support you with Opportunities to Kick-Start & Step-up your Career.
Java Certification Training in Hyderabad
About Java Certification Training in Hyderabad at FITA Academy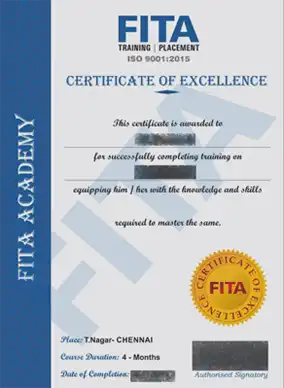 Java Certification Training in Hyderabad
Possession of a java certification assures the employers that you have specialized level of java expertise as well as knowledge. The certification from FITA Academy is an excellent institute to be, our trainees in keeping up with the skills and ensuring they are updated with latest developments in this field. On successfully completing the java certification course in Hyderabad at FITA Academy, the trainee will be given a certification from the Academy. The certification will stand out as the testimony of the comprehensive knowledge and practical training procured during the course of java certification. The certification will grant trainees a professional recognition of their knowledge and skills. Java Certification holds immense value for its rigorous and diligent practice provided to the students. Moreover, the addition of this certification to the previously acquired educational qualifications will tremendously boost up the prospect of their career. The FITA Academy is prominently famous for its usage of current technology, advanced strategies and modified curriculum to transform our trainees into proficient java developers.
 Achieving this certification will not only assist our aspirants to rapidly size up their skills but also manifest their dedication towards their professional growth. It will further enable our trainees to find a niche and become proficient in certain specific technologies. Upon successful completion of the course, the trainees will be able to create their own software applications with java programming without any further supervision. Through meticulously and rigorous practice, the students will be able to strengthen their capabilities and enhance their instinct skills. Addition of this certification in your resume will increase the prospect of your career creating a long list of job opportunities for you in the field of java programming. The remittance in this field varies according to the job position and the company. A fresher or holding an experience of one to two years can hope to get a remuneration between Rs. 5,00,000 per a number to Rs. 6,00,000 per annum. Whereas, an experienced java developer of five years of experience can hope to get a remuneration of Rs. 8,00,000 per annum. With procurement of extensive experience and proficiency in skills, the remuneration can extend upto Rs. 9,00,000 per annum.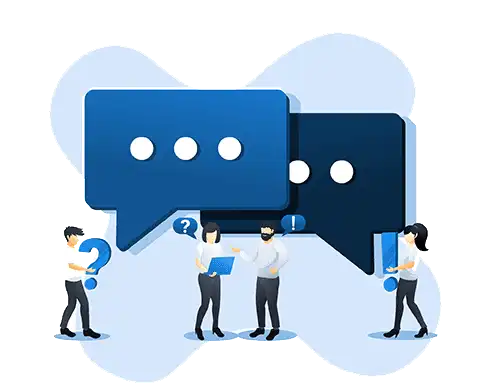 Have Queries? Talk to our Career Counselor
for more Guidance on picking the right Career for you!
Job Opportunities After Completing Java Training in Hyderabad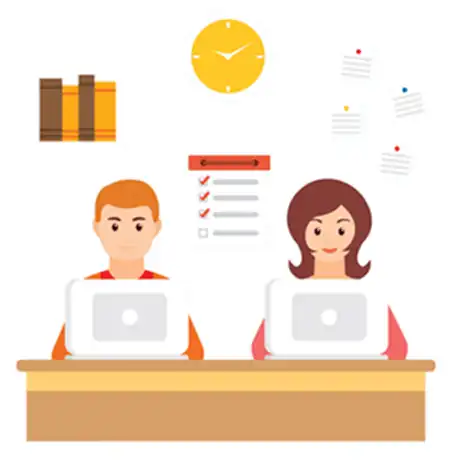 The programming language of Java has become the backbone of the evolving internet. Java has manifested its benefits in the making of android applications, web server tools to the enterprise software. The reason java is getting tremendously popular in applications oriented companies is because of its simplicity, being object oriented, secure and fast. Hence to make a career path in the field of java would turn to be a wise and lucrative decision. With the thorough study of java certification program in Hyderabad at FITA Academy the trainees will get eligible to strive for various job positions in this field. Some of the demanding and popular job titles are java developer, java architect, software developer, EJV programmer, web developer, and database administrator. As the phrase goes, with a great job comes great responsibilities. The responsibilities a java developer will be obliged to possess are development of applications and software with the appropriate usage of java programming language.
Such programmers integrate with software engineers, web developers with the purpose of using Java for expanding business. Moreover, they play a significant role in the entire development life cycle of a product. They locate and evaluate software issues and craft effective solutions. Most of the leading and prominent industries like Infosys, CTS, TCS are seeking for java developers in order to effectively develop their enterprise applications, online applications and software applications. Aspirants armed with required certifications can easily strive for top posts in IT like project manager and senior programmers which promises attractive remuneration as well as perks. The Java Course in Hyderabad at FITA Academy renders comprehensive knowledge and industry relevant skills to make our students proficient as well as eligible to strive for any job position of their desired company in the field of java.
Student Testimonials
The integrated course of java programming helped me to improve my technical and interpersonal skills. Moreover, the placement training on weekends gave a strong edge to even face the critical job interviews. I highly recommend Java Course in Hyderabad at FITA Academy to people who aspire to build a profitable career path in java programming.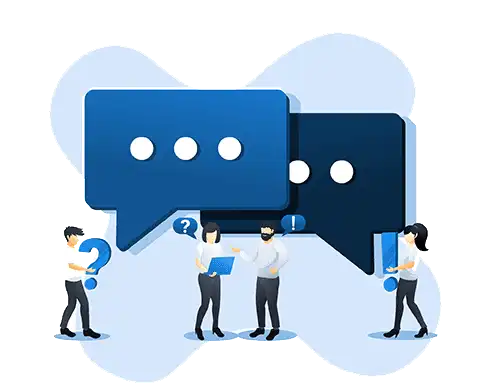 Have Queries? Talk to our Career Counselor
for more Guidance on picking the right Career for you!
Additional Information
Java is considered to be most broadly utilised programming languages for the purpose of web programming. The java training in Hyderabad at FITA Academy will give an overview of the crucial fundamentals of java programming. The precisely designed curriculum of java certification incorporates the teaching of both in-depth industry based knowledge and practical training lined up with industry standards. The theoretical aspect of the course incorporates the basics of compiling and executing a java program, familiarising the students with numerous terminologies of java language, in depth knowledge about the advanced features java programming like multithreaded programming, generics as well as applets. After familiarising students with the basics, they will be taught the application of java language and the java virtual machine.
Furthermore, trainees will be introduced to the essence of syntax and workflow along with training of compiling and running a java application in the system. The professional faculty of FITA Academy will put their further emphasis on teaching the fundamentals of file input and output in java where the trainees will learn to manipulate files, directories as well as their content within java application, along with reading and writing files from java applications. The frequent evaluations and assessment of their knowledge, the trainees will get competent creating applications by using threads to gradually and systematically execute multiple tasks. Moreover, they will get proficient in using exceptions as well as assertions to identify and further manage unpredictable runtime conditions. Along with the major crucial concepts of java, the trainees will also be taught certain details like working with dates, numbers and currencies in java. They will learn to generate software applications that will help to search text strings as well as files for patterns of texts or tokens.