Course Highlights and Why UI UX Designer Course in Coimbatore at FITA Academy?
Master the fundamentals of User Interface (UI) and user Experience (UX) with the UI UX Design Course in Coimbatore.
Learn the various parts of website design, including wireframing, mockups, interaction prototypes, and usability testing.
Explore the many design approaches to create a user-friendly web interface.
We offer the most effective platform for utilising the most recent technology, tools, software, and industry trends.
Learn various web design ideas throughout the UI UX Designer course in Coimbatore by designing creative solutions.
Discover the various types of user interfaces and their applications on mobile devices, desktops, the web, and more.
Course curriculums are designed by seasoned instructors who include real-world projects and modules to meet international standards.
Our classes are personalised and flexible. We offer weekday and weekend sessions, as well as online classes that may be taken from the comfort of your own home.
In the UI UX course in Coimbatore, you will receive both conceptual and theoretical training.
FITA Academy has worked with more than 1,500 firms and offers a 100 % placement guarantee to help you launch your career.
Upcoming Batches
| | | | |
| --- | --- | --- | --- |
| 05-10-2023 | Weekdays | Thursday (Monday - Friday) | |
| 07-10-2023 | Weekend | Saturday (Saturday - Sunday) | |
| 09-10-2023 | Weekdays | Monday (Monday - Friday) | |
| 14-10-2023 | Weekend | Saturday (Saturday - Sunday) | |

Classroom Training
Get trained by Industry Experts via Classroom Training at any of the FITA Academy branches near you
Why Wait? Jump Start your Career by taking the UI UX Design Training in Coimbatore
Instructor-Led Live Online Training
Take-up Instructor-led Live Online Training. Get the Recorded Videos of each session.
Travelling is a Constraint? Jump Start your Career by taking the UI UX Design Course Online!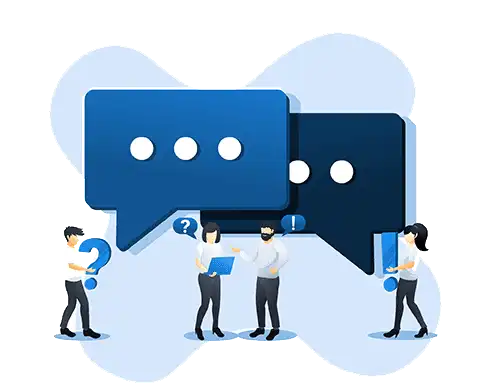 Have Queries? Talk to our Career Counselor
for more Guidance on picking the right Career for you! .
Trainer Profile
Our instructor's significant experience and knowledge aids students in comprehending the fundamentals and increasing their proficiency in UI technology for design.

FITA Academy offers considerable assistance and guidance through the assignment of instructors that aid you in maintaining motivation throughout the whole learning process.

Each session is presented in a manner that ensures even those without a technical background can easily comprehend the material.

The instructors ensure that they deliver high-quality materials so that they can both aid in your training and retain the information for future reference.

There are both practical and theoretical training modules in the curriculum. The knowledge and experience of its experts is blended into the curriculum.

In addition to providing superior instruction, FITA Academy is famous for its distinguished instructors, reasonable prices, and status as one of India's most reputable universities.

The most enticing aspects of FITA Academy are the smart classrooms, the comfortable learning environment, and the professional instructors.
Features
Real-Time Experts as Trainers
At FITA Academy, You will Learn from the Experts from industry who are Passionate in sharing their Knowledge with Learners. Get Personally Mentored by the Experts.
LIVE Project
Get an Opportunity to work in Real-time Projects that will give you a Deep Experience. Showcase your Project Experience & Increase your chance of getting Hired!
Certification
Get Certified by FITA Academy. Also, get Equipped to Clear Global Certifications. 72% FITA Academy Students appear for Global Certifications and 100% of them Clear it.
Affordable Fees
At FITA Academy, Course Fee is not only Affordable, but you have the option to pay it in Installments. Quality Training at an Affordable Price is our Motto.
Flexibility
At FITA Academy, you get Ultimate Flexibility. Classroom or Online Training? Early morning or Late evenings? Weekdays or Weekends? Regular Pace or Fast Track? - Pick whatever suits you the Best.
Placement Support
Tie-up & MOU with more than 1500+ Small & Medium Companies to Support you with Opportunities to Kick-Start & Step-up your Career.
UI UX Certification Training in Coimbatore
About UI UX Certification Training in Coimbatore at FITA Academy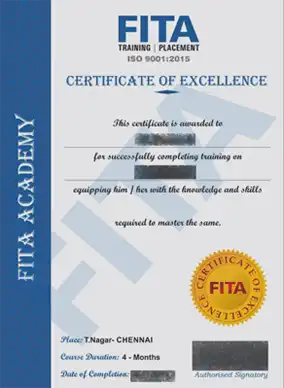 UI UX Certification Training in Coimbatore
A UI UX Design certification is a good starting point for aspiring designers and can also be of great benefit to established designers. The requirement for a certification pertaining to user interfaces or user experience has become increasingly crucial in recent years. Accreditations from reputable institutions can enhance a candidate's resume and provide them a competitive advantage. Obtaining this level of skill could boost a person's career prospects as well as lead them to several employment opportunities in the field. The degree you obtain from our UI UX Design course in Coimbatore at FITA Academy is a big investment if you're looking to develop new skills or enhance your present capabilities.
Through our certification programme, you'll be able to use what you've learned in a positive and productive manner. The curriculum also guarantees that you develop a solid foundation, apply the learning to real-world settings, and don't overlook any essential parts. The value of a UI UX  certification enables a rapid learning of new knowledge and skills.
After completing the UI UX designer course in Coimbatore, participants are able to identify user requirements, create effective user interfaces, integrate these designs into mobile or web applications, and obtain certification. Our primary objective is to provide students with high-quality training based on real-world examples that enables them to comprehend the principles. The Certificate Program of the FITA Academy is a comprehensive Certification programme that teaches the fundamental skills required for success as user interface designers.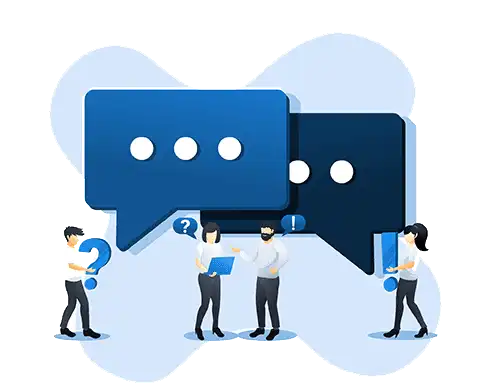 Have Queries? Talk to our Career Counselor
for more Guidance on picking the right Career for you! .
Job Opportunities After Completing UI UX Designer Course in Coimbatore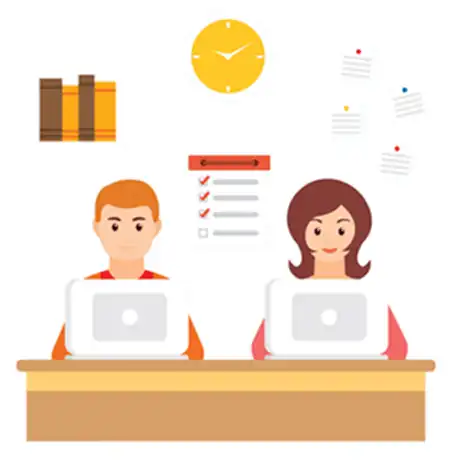 You can have a great career as a UI UX Designer with a reputed Coimbatore-based IT company. The offered salary ranges from Rs. 16,000 to Rs. 22,000 per month, depending on the applicant's background and level of expertise. We provide the best training in the market, which covers Photoshop, Illustrator, basic web technologies (HTML and CSS), JavaScript, and other course materials.
As the business expands and consumer demand for goods and services increases, professionals who are both knowledgeable and fresh to the subject of user experience design are in great demand. As a UI UX designer, this area offers numerous prospects and a competitive UI/UX Developer Salary For Freshers. It is a well-known truth that smartphone users spend a great deal of time on their devices. This is sufficient evidence of the quality of a UX designer's work. We require more UX designers to develop an unrivaled user experience and enhance consumer engagement. Enrolling in this course is beneficial for anyone interested in obtaining a grasp of UX design principles. Numerous professionals are active in projects involving marketing, business, education and many more.
This course is useful for students who wish to learn how to develop mobile applications. This course is perfect for people who want to learn more about design and the world of user experience (UX). TCS, Cognizant, Microsoft, Accenture, IBM, and Deloitte are among the various companies that are actively hiring UX/UI designers.
There are countless positions available for UI and UX designers, as well as related positions on a variety of job websites. These positions include UI Designers, UX Designers, UX Managers, UX Researchers, Product Managers, and Information Architects, among others. India's average UX/UI designer salary is between 5 and 6 LPA. Additionally, you can earn up to $102k doing the same amount of work internationally. The range of salary might vary depending on experience, region, and employer. If you enroll in our UI UX Course in Coimbatore, you will be assured of a prosperous career.
Student Testimonials
I joined the UI UX Course in Coimbatore a few months ago. Their interesting classes helped me in becoming a designer. This made me respect my profession! Every session at FITA Academy is based on the belief and practice of practical experience. The course's curriculum went very well with the actual changing market. Thank you, FITA Institute!
FITA Academy gave me in-depth knowledge of UI/UX design through their best trainers and updated teaching methods to keep up with the evolving world. More information was given about how to use the different tools. I was placed through their placement cell, which consists of well-respected companies. They also notify me frequently about UI UX designer job vacancies. FITA Academy!
I completed the UI UX Design Course at FITA Academy in Coimbatore. My UI UX trainer took classes on almost all of the skills that a professional UI UX designer needs to know. The classroom was interactive and well-equipped. Their helpful tips on my designs have made me a better designer. I would like to express my thanks to FITA Academy for providing such qualified instructors.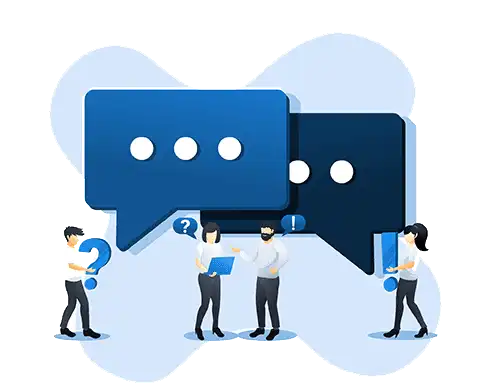 Have Queries? Talk to our Career Counselor
for more Guidance on picking the right Career for you! .
Additional Information
The portion of a piece of software that allows users to interact with it is called the user interface (often abbreviated as UI). It is how you navigate and operate your smartphone or computer. It comprises every element on the screen, including buttons, menus, text fields, etc. The most important aspect of this idea is that it be clear and straightforward to comprehend. The majority of users have no training in technology. They are unaware of how things operate. If you want them to learn the fundamentals, you must guarantee that the instruction is plain and straightforward. In the absence of clarity, users of your programme will experience uncertainty.
Apple's iOS and Google's Android OS are the most effective examples of excellent user interfaces. Both are quite easy to use and offer a remarkable range of features. They have a modern, uncomplicated design that puts people at ease when using them. FITA Academy's UI UX Designer course in Coimbatore is intended to help online and mobile app developers create the most engaging user experience possible for their applications.
Users Experience (UX) is a method for designing products and services to fulfill the wants and needs of customers. This section encompasses all aspects of your product's visual appeal, as well as its content and interactions. This goes beyond mere aesthetics. A well-designed product can increase productivity, improve customer satisfaction, and reduce the likelihood of errors. If you are aware of the demographics and desires of your intended audience, you may focus on enhancing this component of the user experience.
What is the key difference between UI and UX designers?
There are two categories of designers: those responsible for visual components like colour and graphics, and those specialising in interaction, navigation, and the overall user experience.
Experts in user interface design are typically responsible for improving the aesthetics and usability of digital products like websites, apps, and mobile games. They must design icons, typography, logos, and colour palettes, among other things. However, it is the responsibility of UX designers to verify that their final products are user-friendly and effective. They ensure that layouts are effectively structured so that all information is accessible at the right time. Their goal is to provide the user with a nice experience.
Evaluation, observation, and comprehension of user requirements are fundamental to the User experience (UX). While UI is also user-centric, its primary focus is on interaction and visual design. In comparison, UX is more focused on problem-solving while UI is undeniably more artistic. UX is a broad phrase that encompasses many types of human interactions and experiences, such as visiting a library to read a book and reserving flights using mobile apps and a website.  Due to the fact that user interfaces are the primary interface between user and the computer.
To comprehend the distinctions between UI and UX Enroll in the UI UX Design course in Coimbatore for a comprehensive training experience in understanding the differences between UI and UX.
Prerequisites for the UI UX Design Course in Coimbatore at FITA Academy
There are no prerequisites for enrolling in this programme. But trainees should know what the best practises are in terms of the user experience. After completing FITA Academy's Best UI UX Design course in Coimbatore, students will have sufficient hands-on experience to develop mobile applications with the best user experience.
Who Can Enroll in This Course?
This course improves the fundamentals of design for designers of all skill levels, from beginners to intermediates. Anyone interested in beginning a career in UX design should enrol in this course. The UI design training in Coimbatore at FITA Academy can assist anyone desiring to create an original app. Those who are really interested in design can learn new skills by taking this course.
Why should you take the UI UX Course in Coimbatore at FITA Academy?
We've structured the UX/UI courses in a way that promotes in-depth instructor led interactive sessions. The course offers a well-rounded combination of theoretical and practical training. Instructors are well-informed and dedicated to obtaining the best performance from pupils. Enrolling in the UI UX Design Course at Coimbatore at FITA Academy have the opportunity to master a portfolio under the direction of  UI UX Experts.
As a designer, user experience (UX) is a major element of your responsibilities. The interface with your product should be as easy and natural as possible.We have compiled a list of UI UX Interview Questions and Answers that will help you enhance your skills and give you a leg up on the competition.