Course Highlights and Why UI UX Training in Bangalore at FITA Academy
Introduction to Fundamentals of Design, Principles of Design, Visual Communication, Ethnography, Service Design, Design Thinking, Interaction Design, etc.
Learning Communication Skills, Art and Visual Perception, Elements of Design, Socio-Cultural Design and Symbols, Colour Theory, Typography, Calligraphy,
Graphic Design
, and Photography.
Understanding Content Development, Design Process and Methodology, Basics of Video Film Making, Basics of Animation Film Making, Advance Typography, Advance Photography, and the like.
Comprehending Elements of Design, Consumer Interface Design, Engineering Design Principles, Prototyping, Programming User and Interface, Space Form and Structure, Geometrical Design.
Apprehending Volume Drawing, General Culture of Design, Philosophy of Design, Product Design and Interactivity, Industrial Design, Graphic Composition, Design Packaging, Algorithms and Programming,
JavaScript
, HTML, and CSS.
Knowledge of Ergonomics, Visualization, and Representation, Research and Documentation, Sustainability in Design, Branding, and Visual Merchandising.
Getting familiarised with Computer Graphics, Illustrator, Photoshop, Digital Audio, and Sound Forge, Animation Process and Flash, Video Production Basics, Dreamweaver, Multimedia Technology, Virtual Reality, Media Digitization, and Documentation.
Getting acquainted with Design Process Workshop, Anthropometrics, Design Disciplines, Visulaizing Space, Ethnography, User Experience Design, Product Ergonomics, etc.
Mastering Design Office and Project Management, Advertising and Marketing Theory, Art Design and Architecture, Digital Art, Arduino Workshop, Visual Arts, Philosophy and Project Design, and Video Prototyping.
Hands-on Practice on MySQL,
PHP
, Strategic Monitoring, Real-time 3D, Techniques, and Epistemology, etc.
Upcoming Batches
| | | | |
| --- | --- | --- | --- |
| 05-10-2023 | Weekdays | Thursday (Monday - Friday) | |
| 07-10-2023 | Weekend | Saturday (Saturday - Sunday) | |
| 09-10-2023 | Weekdays | Monday (Monday - Friday) | |
| 14-10-2023 | Weekend | Saturday (Saturday - Sunday) | |

Classroom Training
Get trained by Industry Experts via Classroom Training at any of the at FITA Academy branches near you
Why Wait? Jump Start your Career by taking UI UX Classroom Training!
Instructor-Led Live Online Training
Take-up Instructor-led Live Online Training. Get the Recorded Videos of each session.
Travelling is a Constraint? Jump Start your Career by taking the UI UX Design Online Course!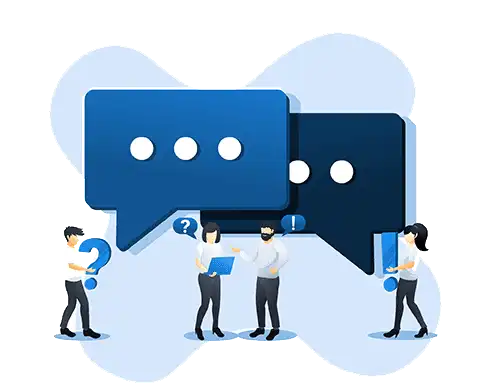 Have Queries? Talk to our Career Counselor
for more Guidance on picking the right Career for you!
Trainer Profile
The UI/UX trainers of FITA Academy are Design professionals with vast knowledge of related technologies like Computer Science, Product Design, Industrial Design, Responsive Design, Branding, Typography, Colour Theory, and Prototyping.
They also possess expertise in Design Research and Strategy which is the key skill of a professional UI/UX Designer.
The UI/UX Design Professionals have a work record of a maximum of 10 years.
Their teaching capability is more versatile as they practice the modern method of teaching by helping students understand the concepts through the industry's eminent UI/UX projects and use cases.
They also teach soft skills for students related to the field such as communication skills, users empathy, collaboration skills, and more.
Features
Real-Time Experts as Trainers
At FITA Academy, You will Learn from the Experts from industry who are Passionate in sharing their Knowledge with Learners. Get Personally Mentored by the Experts.
LIVE Project
Get an Opportunity to work in Real-time Projects that will give you a Deep Experience. Showcase your Project Experience & Increase your chance of getting Hired!
Certification
Get Certified by FITA Academy. Also, get Equipped to Clear Global Certifications. 72% FITA Academy Students appear for Global Certifications and 100% of them Clear it.
Affordable Fees
At FITA Academy, Course Fee is not only Affordable, but you have the option to pay it in Installments. Quality Training at an Affordable Price is our Motto.
Flexibility
At FITA Academy, you get Ultimate Flexibility. Classroom or Online Training? Early morning or Late evenings? Weekdays or Weekends? Regular Pace or Fast Track? - Pick whatever suits you the Best.
Placement Support
Tie-up & MOU with more than 1500+ Small & Medium Companies to Support you with Opportunities to Kick-Start & Step-up your Career.
UI UX Certification Course in Bangalore
About UI UX Certification Course in Bangalore at FITA Academy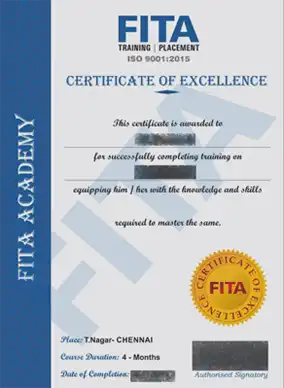 UI UX Certification Course in Bangalore
FITA Academy's UI/UX Design Certification Course is a career-oriented certification program that is designed to teach the working principles of the UI and UX fields through its core concepts such as Visual Design, User Interface, Usability, Information Architecture, Functionality, Content, Interaction Design and such. Enrolling in a professional certification course is essential for Design Enthusiasts, as only through it, they can gain predominant design and implementation skills that help them to stand out from the crowd and acquire notable job positions in the UI/UX fields. The Certification Course can be attended by anyone who has the passion to work as a UI/UX Designer who wants to give websites and applications a new touch and feel and also easy navigational functionalities. The certification course is also suitable for students and fresher graduates who have the skill of creating new and impressive aesthetic designs and understands human's demands and needs from technology. The future of this Design field is compelling since a high number of businesses run their services mainly through their websites and software applications, so the need for highly skilled User Interfaces and User-Experience Designers is very high who can additionally provide an authentic touch to their work. There is no need to possess any basic knowledge or skill related to the field to enroll in FITA Academy's UI UX Training in Bangalore. Our Design Experts can help students gain a gripping knowledge and understanding of the UI/UX fields which is inclusive of basic, advanced, and core knowledge.
10 Benefits of UI UX Certification Course in Bangalore at FITA Academy
1) You are sure to learn how to make the most attractive user interfaces that will assist business owners in attaining more conversions and revenues.
2) Being able to apply your learning skills of Graphic and Web Design and UI/UX development will boost your confidence level and further boost your salary package when you enter the market.
3) Developing and providing websites that meet both usability and functionality requirements will surely impress clients who come across it.
4) Your proficiency and knowledge in designing websites and mobile apps will bring you closer to your targeted audience and increase your chances of having a successful marketing campaign.
5) It allows you to identify different trends in the field and implement them into projects for betterment. This helps you become more flexible and versatile with the changing tendencies that come up every day.
6) Being part of one of the best institutes of the country to get certified will improve your resume and allow you to land yourself a better-paying job.
7) Becoming part of FITA Academy means gaining access to world-class facilities that will ensure your success in the profession and pave the way for a bright career ahead.
8) Students enrolled in FITA Academy's UI UX Certificate program gain access to some of the finest instructors and lecturers from top industry firms, which allows you to master all there is to know about the subject and earn a great reputation.
9) A certificate in UI/UX design is awarded after completion of the exam. With this certification, students prove their ability to deliver on their promises and set their own standards for excellence. These tests will demonstrate your dedication towards learning and practical application.
10) Earning a certificate puts you in a league of experts within your discipline and opens door to a growing field that offers exciting growth opportunities.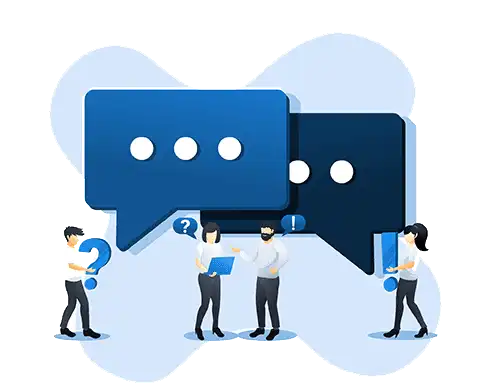 Have Queries? Talk to our Career Counselor
for more Guidance on picking the right Career for you!
Job Opportunities After Completing UI UX Training in Bangalore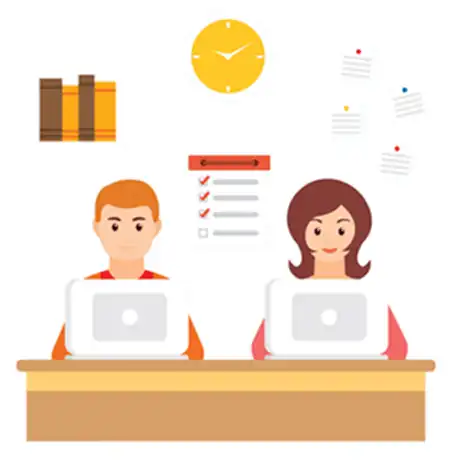 UI and UX are both the predominant sub-fields of the Web Design and Web Development domain and currently, the Application Design Domain. UI and UX mainly provide to design simple yet elegant, usable web and application features that users won't have a tough time accessing. Both the User Interface and User Experience Design fields have three aspects or principles to it that help both the UI and UX designers to successfully accomplish their tasks by following the protocols. UI field states that designs should be created and implemented in a way that reflects a brand's value and message to customers in a proper and professional way. The UI features should guide the users in a fine way even if it is built for both the platforms which are desktop and mobile. Since the field is utilized for developing Digital Applications necessary teamwork is expected from the UI developers to work with programmers efficiently. In the same way, the UX field also has three important principles to it. The User Experience developer should make sure the developed UI features work properly and give users the best experience while they are using them.
The UX developers should also hold the responsibility of researching UI features that are capable of providing users the best User Experience, Testing the developed UI features and this non-digital practice should be followed as per industry's guidelines. As we now got a clear picture of the UI/UX fields and their working nature, let us discuss the career opportunities for candidates who got certified in this course. Some of the job roles that certified candidates can land in are UI Designer, UX Designer, UX Researcher, Product Designer, Information Architect, Interaction Designer, Visual Designer, UX Writer, and UX Engineer. Some of the fields that these professionals get high-paying jobs are UX Design, Product Design, UI Design, Video Game Design, Multimedia Art and Animation, Web Design, and Exhibit Design. UI/UX Design is a high-demand profession that always creates job opportunities for its aspirants so students can be assured of experiencing a long and stable career. Finally, let us discuss the salaries of these professionals in India. The entry-level salary of a UI Designer is Rs. 3,01,157 per annum. The mid-level professionals earn around Rs. 7,32,511 per annum. Experienced professionals earn around Rs. 9,18,809 per annum. Similarly, a UX Designer earns around Rs. 4,33,249 per annum. Mid-level professionals earn around Rs. 5,76,695 per annum. While experienced professionals earn around Rs. 1,011,249 per annum. FITA Academy offers the Best UI UX Courses in Bangalore as the course syllabus is designed by the professional UI UX experts of FITA Academy who possess an enlightening and commanding knowledge of both fields.
Some Job opportunities after completing the best UI UX design course in Bangalore
UX Designer: The role of this position includes defining, planning, and implementing user-centered solutions using information architecture, interaction, and visual design principles.
UX Researcher: Research studies potential users to understand their needs before creating products or services.
Product Designer: Create new product ideas, concepts, and prototypes based on research data. Create new product ideas, concepts, and prototypes based on research data. we provide the best UI UX design course in Bangalore which will help you to build a career in UI UX and it has been driven by the changing trends of user experience design.
Information Architect: Organize information content into coherent systems by using graphic techniques and digital media tools.
Interaction Designer: Designing interactions between people and technology through wireframing, prototyping, and usability testing.
Visual Designer: Define aesthetics and quality standards for multimedia products such as logos, illustrations, animations, video, etc.
UX Writer: Write articles, white papers, brochures, manuals, and web copy intended for use by other people.
UX Engineer: Develops software applications and provides technical direction to teams of developers and designers working on projects.
There are a lot of career opportunities for people who completed training in the UI UX Design Course in Marathahalli. You will learn about the opportunities and skills obtained from completing your course in UI UX design.
Student Testimonials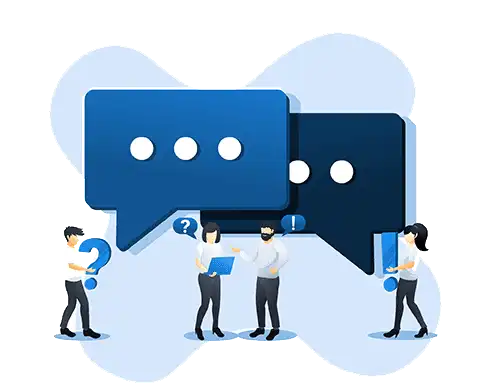 Have Queries? Talk to our Career Counselor
for more Guidance on picking the right Career for you!
Additional Information
What is UI?
A User Interface is a place where interactions between humans and machines occur. It allows users to effectively operate a machine to complete a task or achieve a specific goal, like making a purchase or downloading an app. In fact, you are using UI right now to read this content right now.
User Interfaces are composed of input hardware (devices that control the machine from the human end like a keyboard, mouse, or joystick) and output hardware (devices that provide information to users like monitors, audio speakers, or printers). Input devices work together with output devices so users can fully control the machine.
There are many different types of user interfaces. Here are the three most common UIs – command-line interface, graphic user interfaces, and voice-enabled user interface.
Command-line Interface
People used command-line interfaces to interact with computers in the 1970s, at the birth of the computer age. The interactions were linear: the user ('operator') wrote a command, and the machine either produced output or displayed a message on the monitor in response. Because consumers must understand machine language in order to interface with computers, the level of complexity was quite high.
Graphical User Interface
The Graphical User Interface (GUI) is a type of user interface that uses visual components to allow consumers to interact with digital products. When using GUI, users go through a succession of pages or panels. Static elements (such as text sections) and active components coexist on those pages/screens (such as buttons and other interactive controls).
The first Graphical User Interface (GUI) was created by Xerox PARC in the 1980s and was based on the metaphor of an office desk. Apple debuted Macintosh in 1984, which was the first commercially successful personal computer with a graphical user interface. Because anybody could use a computer, it was a significant stride forward in technology (no special coding required).
Voice-based Interfaces
The learning curve is a significant issue with GUI interfaces. Users must spend time learning how to use a new product using a GUI every time they contact it. In general, the higher the learning curve increases, the more time people spend learning how to utilize a tool. People in the design industry dreamed about having zero UI for a long time.
Speech-enabled interfaces, which use the user's voice to interact with a system, are the closest we've come to zero UI. Recent advances in natural language processing have enabled the creation of intelligent AI-powered systems like Amazon Alexa.
Essential properties of well-designed UI
No matter what kind of user interface you create, make sure it contains the following characteristics.
Clarity – For users, all UI elements, such as visual metaphors, are clearly clear. The meaning of a particular element should not have to be decoded by the user.
Familiarity – When people interact with your product, your UI allows them to draw on their previous experience.
Consistency – Users can recognize usage patterns if your interface is consistent throughout your offering.
Forgiveness – A good user interface forgives users for their errors.
Efficiency – A good user interface allows consumers to submit little input in order to get the intended result. It also gives shortcuts for experienced users to help them interact more efficiently.
Interface Design Methods
Prototyping and simulation are the most used interface design techniques. The requirements from ideation sessions and interaction specifications are used by UI designers to construct a prototype. Simulating design decisions by testing a prototype with people who represent the target audience is an aspect of validating design decisions. It's an important aspect of the usability testing process. The product team sends test participants a prototype and a preset set of tasks to see what problems they encounter during the interaction when doing usability testing.
What is User Experience?
Now that we've learned what UI means, it's time to look into UX. The User Experience refers to how a person feels when interacting with a product. Don Norman invented the word while working at Apple in the 1990s. "User experience," according to Don Norman, "includes all aspects of the end-relationship user's with the company, its services, and its goods."
The concept of user-centered design is important to the UX design process because UX designers focus on creating products that are simple to use and comprehend.
User persona
Conducting user research is the first step in UX design. UX designers must know their target audience and what they require from the product they're creating. User personas are created as UX designers gain this understanding. Personas allow users to see a target user's aims, aspirations, and constraints. These insights enable them to provide design ideas that benefit their users the most.
The concept of a User Journey
Users' emotions while dealing with a product, whether negative, neutral, or good, have a huge impact on how they feel about it. As a result, the user journey notion has become a cornerstone of user experience design. The user experience is directly influenced by the user journey or the path that a user takes when interacting with a product. The user's path to address a given problem is the emphasis of UX. And there's a secret ingredient that can help you optimize your journey: design.
How UI and UX are related?
Although the terms UX and UI have similar connotations, they are fundamentally different design professions. The visual aspects of design, as well as the overall sense it transmits, are more important in UI design. However, even the most beautifully designed UI will result in a poor user experience if the UX is poor.
The User Experience Designer's Job Description
Many companies have recently realized that good design may provide them a competitive advantage, and they are willing to put significant resources into creating a favourable user experience. As a result, the User Experience Designer position has evolved, and it is in high demand.
UX Design, to put it simply, is the process of creating things with the user in mind. UX Designers are in charge of determining what the target audience wants and making sure that the company's goods meet those needs. UX design is a multidisciplinary field in which designers engage in a wide range of product development initiatives, including product research, ideation, prototyping, and testing.
A UX Designer's typical tasks include the following
Users' demands must be comprehended – Because the goal of UX design is to comprehend the target audience, their desires, and needs, it usually begins with extensive research. Empathy is a crucial skill for UX designers to possess. It helps UX designers understand and discover the underlying desires and emotions of the people for whom they are designing.
Putting a Design Strategy together – Understanding a product's goal and laying out a logical path are all part of the design process.
Taking a look at Interaction Design – UX Designers research how people interact with objects, including their habits, preferences, and UI shortcuts. To come up with a solution, all of the information is put to good use.
Wireframes and prototypes are created – To pitch their ideas to the design team, UX designers frequently use UX software to develop wireframes or prototypes.
UX Designers are involved in the execution of a product at all times. They communicate with all members of the team to ensure that the product design is on track.
The UI Designer's Job Description
The role of User Interface Designers is mainly focused on the visual display of data. To create interfaces that have a good appearance and feel, UI Designers need to have graphic design, visual design, and branding design skills. UI designers usually turn the user flow and wireframes for individual screens/pages generated by UX designers (skeleton of design) into something aesthetically pleasant (dressing-up the skeleton).
Being a competent designer entails a number of things, including
The devil is in the details – As good designers know, and they are always polishing even the tiniest details of their ideas.
Problem-solving abilities – You always solve a specific problem in design, no matter what you do. Designers must be prepared to deal with a variety of situations.
Ability to solve problems – In design, you must always solve a specific problem no matter what you do. Designers must be willing to dedicate enough effort to design an appropriate solution.
There are a few things that UI designers should be aware of, though
Examining the competition – They must be competent to research and conduct competitive product and visual design studies.
Responsive design – is a sort of web design that adjusts to the size of the device it's displayed on. Make sure the UI design works on all screen sizes and resolutions.
Communication – UX designers and engineering teams frequently work closely with UI designers. Communication skills are required for technical feasibility (whether the team can implement the design)
Job Roles for UI/UX Designers
UX/UI design is a diverse area that includes UX authoring, interaction design, usability testing, graphic design, and more. UI/UX job descriptions frequently specify a combination of these responsibilities.
Designing the User Interface and User Experience (UI/UX) – This job entails designing a user interface based on user research findings. Designers do this through procedures like wireframing and prototyping, which are then followed by usability testing. The most complete title is UI/UX design, which may contain some or all of the roles listed below. UI/UX functions are usually combined under one job title in most businesses.
Visual Design – The look and feel of a physical or digital product is the responsibility of visual designers. Everything from the packaging to web design falls under this category. They collaborate closely with interaction designers and UI/UX copywriters to create a visually beautiful, user-friendly, and efficient user experience. They could also help UI/UX designers create high-fidelity prototypes near the end of the design process.
Usability and Research – The goal of UI/UX research is to get feedback from users. They interview people, watch them in their natural habitat or in a testing environment, hold focus groups, and create surveys. They must also be competent data analysts because they are responsible for turning organized and unstructured qualitative and quantitative data into meaningful insights for the UI/UX team.
Coding – UX engineers serve as a link between the design and engineering departments. They are in charge of taking a design and converting it into code. Computer languages such as HTML, JS, CSS, and others are part of a UX engineer's toolkit.
UI/UX design – Although UI/UX writing is a specialized field, it is beneficial to have some knowledge of it. Microcopy is a powerful tool for providing a positive user experience. When we use a digital product, they are the words we read or hear, and they are an important part of website navigation and the entire experience.
Is UI/UX Design the best career path for me?
Because UI/UX design is such a diverse area, there are no hard and fast rules about who can work as a UI/UX designer. However, certain personality qualities may make you more likely to succeed at work.
Prioritizing the user – Even if the study challenges the established quo, UI/UX designers advocate for user needs throughout the design and implementation process. Perhaps you've worked in customer service, are empathic, or simply enjoy being around people and learning about their personalities. The point is that you recognize you've arrived to make a difference.
Bringing technology closer to people – People must understand how to operate gadgets, technologies, and software in order for them to be effective. A UI/UX designer's job is to create user-friendly interfaces that allow users to accomplish their goals.
From one task to another – One of the most appealing aspects of working as a UI/UX designer is the variety. You'll be doing focus groups one day and working with a graphic designer to finalize high-fidelity mock-ups the next. Flexibility and the ability to pivot from one activity to the next are essential soft skills for UI/UX designers.
Interacting with other groups – Consider brushing up on your public speaking skills before entering the field. UI/UX designers frequently share their findings to stakeholders or in front of users during a focus group discussion. Because the work is so collaborative, communication is one of the most critical abilities for a UI/UX designer. You should be able to talk about design as well.
Join FITA Academy's UI UX Training in Bangalore which is the best training program for learning the UI UX courses as it is designed by the industry's UX UX experts who also drafted the syllabus according to the industry's standards.
Flexible schedules and location – Being a UI/UX designer means that you want to be available whenever a client is open to talking. This often requires flexibility within your own schedule — which isn't always easy for someone in an office setting. If the project demands travel, you'll need to put in long hours away from home, but this can lead to great stories and experiences. Some companies offer flexible remote work options.
What does a good UI/UX Designer look like?
You don't have to be creative all the time, but you do need to be aware of what works and why. For example, when designing forms, a good UI/UX designer will consider making sure each form has only three fields: name, email address, and message. That way, users know exactly what information they're inputting into the system.
The same goes for colors and fonts. Avoid using bright red text against a white background because it makes reading difficult. Instead, opt for something simple, like black text on a light grey background.
If you're not sure where to start, here are some resources to help get you started.
Your first job: The best place to learn how to become a UI/UX designer is by doing. Start small projects and build up from there. You may find yourself working at different agencies and collaborating with multiple teams. UI UX training in Bangalore will help you to get the right knowledge and skills reqUIred to become a UI UX designer. It's also important to understand how those collaborations work. As you gain experience, try to get more involved in larger projects. Designing a website for a company could mean creating mockups, wireframes, and prototypes. Or maybe you're responsible for building out a mobile app. Regardless of whether you're working solo or part of a team, you'll need to communicate ideas clearly.
How can I improve my skills as a UX Designer?
It takes years to master your craft, so don't expect to pick this up overnight. If you want to improve, focus on the fundamentals – such as learning about user behavior, usability, best practices, and content strategy. Once you've mastered these areas, you can expand your knowledge by taking courses online or attending the best UI UX design course in Bangalore.
You might also consider focusing on specializations to ensure you stay ahead of the curve. Some good ones include:
Design thinking (also known as human-centered design) focuses on understanding people as consumers and end-users. Our UI design course in Bangalore is a great way to learn how to build an interface that is intuitive, simple and easy-to-use. These techniques let designers design products that meet their needs. This approach encourages empathy and builds trust between the product owner and the person who will use it.
Mobile apps and websites should follow similar principles. To create a great app or site, it helps if you've considered how the average user would interact with it. Think about how you'd navigate through an app or type in a search bar.
How would you complete common tasks?
Now imagine those same steps with poor design. A cluttered app made of confusing menus, hard-to-read icons, and unnecessary links won't make anyone happy. Similarly, a poorly designed site may slow down performance and annoy visitors. Creating well-designed sites and apps requires proper research. The process involves observing how people behave, studying real data, and testing assumptions. Your goal is to uncover patterns and trends that can serve as guidelines for future decisions.
To create a great app or site without having to worry about design, developers must think carefully about user behavior. They should design products that encourage positive actions and discourage negative ones. UI UX institute in Bangalore provides practical tips to implement in your application. This lets them avoid frustrating users with features they never intended to use. Mobile apps and websites should follow the same principles. To create a well-designed site or app, it helps if you've considered how the average user interacts with it. Consider what they do after clicking a button, looking at a menu, typing in a text field, and navigating back to other pages.
What are they likely to do next?
By answering these questions, UX designers come up with new ideas for improving the design or functionality of existing products. By answering these questions, UX designers come up with new ideas for improving the design or functionality of existing products. This UI UX course Bangalore provides in-depth knowledge on the various human behaviors and how they can be incorporated into designing a product.
In addition to analyzing usage patterns, some professionals conduct interviews or test hypothetical scenarios. When possible, they take advantage of actual users rather than relying on heuristics or intuition alone. With the help of data collected during testing, they come up with visual concepts and functional specifications.