Course Highlights and Why UI UX Designer Course in Pune at FITA Academy?
Thoughtfully designed UI UX Course curriculum to align with the ever-evolving global industry standards.
Esteemed and certified instructors with over ten years of expertise in web development.
FITA Academy has partnerships with over 1500+ companies, spanning a broad spectrum from small to large enterprises.
Receive professional UX/UI training at a budget-friendly price and earn a certification upon completing the Course.
After completing the course at FITA Academy, all eligible students receive comprehensive placement support and guidance, ensuring a 100% placement assistance program.
Industry experts have meticulously designed our courseware to provide a comprehensive grasp of crucial aspects of Web Designing, including the process of web development, wireframing and strategic planning, HTML 5, CSS3, and visual design principles.
Comprehensive UI/UX training to equip you with proficiency in well-known web designing tools like Photoshop and Figma. We offer periodic reviews of past classes to enhance and reinforce your skills.
FITA Academy boasts an active Placement Cell dedicated to helping students pursue their desired career paths.
Upcoming Batches
| | | | |
| --- | --- | --- | --- |
| 23-09-2023 | Weekend | Saturday (Saturday - Sunday) | |
| 25-09-2023 | Weekdays | Monday (Monday - Friday) | |
| 28-09-2023 | Weekdays | Thursday (Monday - Friday) | |
| 30-09-2023 | Weekend | Saturday (Saturday - Sunday) | |

Classroom Training
Get trained by Industry Experts via Classroom Training at any of the FITA Academy branches near you
Why Wait? Jump Start your Career by taking the UI UX Design Training in Pune
Instructor-Led Live Online Training
Take-up Instructor-led Live Online Training. Get the Recorded Videos of each session.
Travelling is a Constraint? Jump Start your Career by taking the UI UX Design Course Online!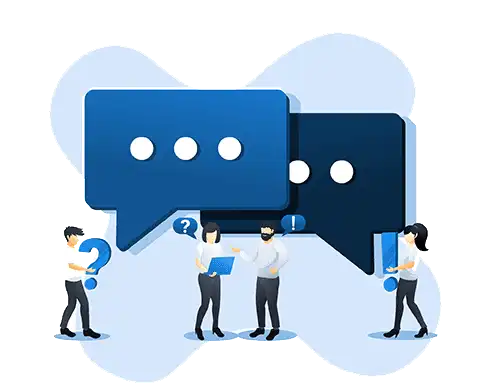 Have Queries? Talk to our Career Counselor
for more Guidance on picking the right Career for you! .
Trainer Profile
The Trainers of the UI UX Course in Pune at FITA Academy provide students with a balanced combination of practical and theoretical sessions in the UI/UX Course.
We have Certified Experts at FITA Academy in the Web Development platform, providing students with leading-edge industry insight.
Trainers at FITA Academy are Real-time Web Developers, providing students with practical experience.
FITA Academy's trainers ensure that students remain current with industry practices, improving their technical skills and readiness for employment.
Our trainers assist students through one-on-one mentorship, guiding them in mastering commonly used web design tools through hands-on training.
Trainers Provide valuable guidance on interview tactics and strategies, enhancing students' chances of employability.
FITA Academy's UI UX Design Course Comprises engaging assignments, practical case studies, and real-world projects to offer students a holistic grasp of UI/UX Design.
UI UX Design Classes in Pune are flexible as they include both online and offline options; they can avail of the courses wherever possible.
Features
Real-Time Experts as Trainers
At FITA Academy, You will Learn from the Experts from industry who are Passionate in sharing their Knowledge with Learners. Get Personally Mentored by the Experts.
LIVE Project
Get an Opportunity to work in Real-time Projects that will give you a Deep Experience. Showcase your Project Experience & Increase your chance of getting Hired!
Certification
Get Certified by FITA Academy. Also, get Equipped to Clear Global Certifications. 72% FITA Academy Students appear for Global Certifications and 100% of them Clear it.
Affordable Fees
At FITA Academy, Course Fee is not only Affordable, but you have the option to pay it in Installments. Quality Training at an Affordable Price is our Motto.
Flexibility
At FITA Academy, you get Ultimate Flexibility. Classroom or Online Training? Early morning or Late evenings? Weekdays or Weekends? Regular Pace or Fast Track? - Pick whatever suits you the Best.
Placement Support
Tie-up & MOU with more than 1500+ Small & Medium Companies to Support you with Opportunities to Kick-Start & Step-up your Career.
UI UX Certification Course in Pune
About UI UX Certification Course in Pune at FITA Academy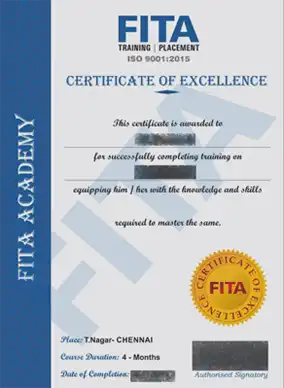 UI UX Certification Course in Pune
The UI/UX Course Certification is a testament to a candidate's comprehensive understanding of the UI/UX Development Process and its fundamental principles. The demand for certifications related to user interfaces and user experiences has grown substantially in recent years. Upon completing the course, candidates gain real-time web design project experience, strengthening their capabilities as UI/UX developers.
You can apply your newfound knowledge practically and meaningfully through our certification program. The curriculum ensures you build a strong foundation, apply your learning to real-world scenarios, and pay attention to critical aspects. A UI/UX certification holds immense value as it facilitates rapidly acquiring new knowledge and skills. Including this UI/UX Course Certificate with your resume elevates your profile during interviews and unlocks many career prospects.
FITA Academy's UI/UX Certification Course in Pune equips aspiring UI/UX Developers with essential skill sets guided by real-time professionals. Our UI/UX Training in Pune is delivered by seasoned experts with over 10 years of experience in the Web Development field.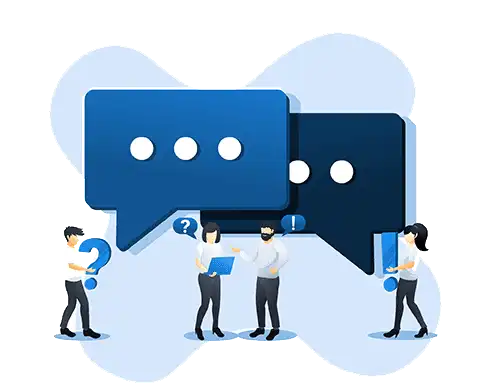 Have Queries? Talk to our Career Counselor
for more Guidance on picking the right Career for you! .
Job Opportunities After Completing UI UX Designer Course in Pune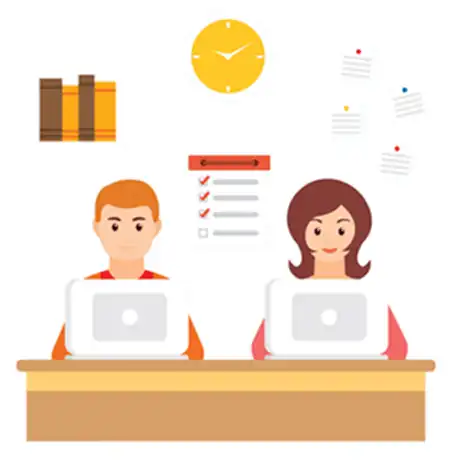 With the rapid shift toward online businesses and digitalisation, there has been a significant surge in the demand for proficient and skilled Web Designers. Among these professionals, UI/UX Developers stand out as the most in-demand Web Designers in the industry. This distinction arises from the fact that UI, also referred to as User Interface, plays a pivotal role in shaping the visual presentation of websites and mobile applications, ultimately influencing the attraction of a substantial customer base to the platform.
According to a recent survey conducted within the Web Development industry, it has been projected that by the end of 2025, there will be a significant increase in the number of UI/UX Designers in the field, with an average growth rate of 25%. This surge in demand for UI Designers can be primarily attributed to the current landscape, where approximately 1.4 billion actively operating websites worldwide, alongside a staggering 4 billion mobile apps available for download on Android and iOS platforms.
With a global internet user base of 4 billion, businesses increasingly recognise the need for UI/UX Designers to craft visually captivating and user-friendly applications to captivate and involve these users. Upon completing the UI UX Design Course in Pune, graduates can pursue various job titles such as Wireframe Expert, User Researcher, Interaction Designer, Content Strategist, Information Architect, Visual Designer, Product Designer, and UX/UI Developer. These professionals are highly sought after by prestigious companies, including Google, Amazon, Redshift, IBM, TCS, and startup enterprises.
In India, the typical salary for a beginner-level UI Developer typically ranges from Rs. 5,50,000 to Rs. 8,00,000 per annum, while globally, a UI/UX Developer earns an average of $112,257 annually. You can find more about UI/UX Developer Salary For Freshers on our website. FITA Academy's UI Design Course in Pune offers comprehensive training under the guidance of industry experts, leading to professional certification.
Student Testimonials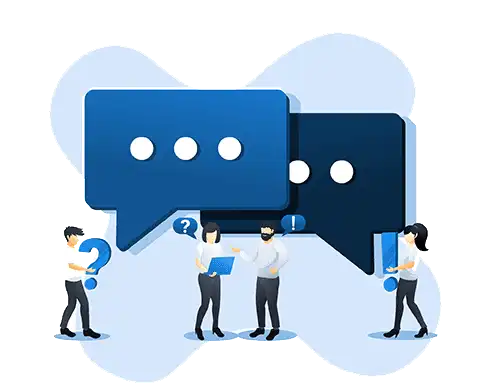 Have Queries? Talk to our Career Counselor
for more Guidance on picking the right Career for you! .
Additional Information
A high demand for web and mobile apps hits the marketplace daily. The best applications are the ones that offer the best user experiences. The UI UX design course in Pune at FITA Academy gives the participants the Knowledge of the design structure so that it helps them create applications that render great user experiences.
The user interface (UI) is essential in software development in our modern, technology-driven society. It serves as the bridge through which users engage with the software, making it imperative to have a UI that offers seamless navigation and comprehension. An effective UI should possess an inherent intuitiveness, enabling even those without technical expertise to interact with it effortlessly. Elements like buttons, text fields, and lists on the screen should be easily locatable and user-friendly. A frustrating or complex user interface can impede the success of a product.
Apple's iOS operating system and Google's Android OS serve as excellent showcases of well-crafted UI design. Both exhibit a stylish, uncluttered aesthetic that renders them visually attractive and user-friendly. Their commendable functionality enables users to explore applications and execute many tasks seamlessly. For mobile and web application developers aspiring to craft exceptional user experiences, enrolling in a UI UX Design Course in Pune, available at FITA Academy, can prove highly advantageous.
An integral facet of product and service design revolves around user experience (UX). It extends beyond mere aesthetics, as a well-crafted product has the potential to enhance efficiency, elevate user satisfaction, and reduce errors. By grasping the user's needs and preferences, designers can concentrate on crafting a product that delivers a gratifying user experience.
The UI UX Course at FITA Academy Pune – Provisions Of The Course
The UI design course in Pune offered by FITA Academy is structured to assist in the following domains:
Formulating effective strategies.
Prioritising available resources and planned investments.
Identifying the suitable operating system and compatible devices for the application.
Gaining insights into end-user requirements.
Choosing appropriate controls and UI patterns.
Evaluating features to improve the user experience.
Improving cross-device usability through responsive designs.
Designing the UI to improve the usability
Testing/Validating the app for user-friendliness
Prerequisites for the UI/UX Design Course at FITA Academy in Pune
There are no particular prerequisites for enrolling in this course. Nevertheless, participants should have a basic understanding of user experience best practices. By the conclusion of the UI Design Course in Pune at FITA Academy, students will have acquired substantial hands-on experience crafting mobile apps that deliver a top-tier user experience.
Who Can Enrol in This Course:
Whether beginners or at an intermediate level, designers can take this course to enhance their design fundamentals.
Candidates aspiring to start a career in UI UX design Course are welcome to enrol.
Anyone interested in launching their mobile app can benefit from a UI design course at FITA Academy in Pune.
Individuals passionate about Design can leverage this course to elevate their skills.
What will you learn from the UI UX Design Course in Pune at FITA
Design Trends
UI designs can be categorised into two main areas: mobile views and desktop views. In 2019, the design landscape saw a significant shift in visual aesthetics and interactions. Notable trends included unique illustrations, geometric shapes, prominent headlines, voice interfaces, UX writing, design systems, and enhanced prototyping tool features. Technology keeps advancing in all areas, and these developments are consistently incorporated into training programs, such as those offered at FITA Academy. Let's look deeper into this topic and examine the design trends in detail. Join FITA Academy for the finest UI UX Design Course and elevate your skills.
Illustrations
Designs can convey messages more effectively than words alone. Illustrations are potent for designers, acting as captivating focal points or caption tags within images. They can distinguish between one Design and another, often adding a unique touch that enhances user satisfaction. Enrolling in UI UX Design Classes in Pune can pave the way for a fulfilling future with ample opportunities for career growth.
Animation
Animations are a powerful means of storytelling. Elevated-level animations captivate and engage customers, contributing to visual identity and illustrative content. Moving images play a pivotal role in brand promotion. Enrolling in a UI UX Design Course can propel your career to new heights.
Voice Interfaces
Voice interfaces have gained significance, exemplified by products like Google Home and Amazon Echo. These interfaces seamlessly merge visual and voice elements. In 2018, the number of voice-based products reached a staggering 100 million.
Prototyping
Prototypes are crucial in the design process applicable to traditional and voice-based products. By 2020, predictions suggest that over 100 million users will engage in augmented reality (AR) shopping. Tools like Photoshop and Figma are instrumental in creating innovative and productive design solutions. Enrolling in UI UX Classes in Pune boosts website traffic.
Wireframing and low-fidelity
Exploring Prototyping Principles and Tools. Comparing Low-Fidelity and High-Fidelity Prototypes. Creating Interactive Wireframes and Mockups. Leveraging Prototypes for User Testing and Gathering Feedback.
Why Learn UI UX Design and Development at FITA Academy?
Engage in hands-on capstone projects guided by industry experts in real time. Receive comprehensive placement support until you land your dream job. Access complimentary workshops to enhance your interview skills, refine your resume, and sharpen your aptitude.
We offer mock UI UX Designer Interview Questions and Answers. Visit our website to find out more about it.
Exploring Paths to Engage in UI/UX User Experience Design
There are several ways to become involved in user experience design. Some pathways start with internships that can lead to full-time roles, often accompanied by attractive benefits. If you wish to explore deeper into this field, consider participating in user research—an approach that entails observing real users as they interact with various products and services. Insights from such research empower companies to create enhanced products and services by comprehending customer needs and preferences.
Alternatively, you can leverage the opportunity to enrol in a UI/UX designer course in Pune through FITA Academy, where you can acquire Knowledge in user experience design, usability testing, and other facets of digital product development.
After completing your UI/UX design course in Pune, many opportunities await you. Your choice allows you the flexibility to either work autonomously or become part of a larger organisation. Joining a reputable agency, for instance, offers the prospect of earning a competitive salary and assembling a compelling portfolio of completed projects.