Course Highlights and Why Cloud Computing Course in Madurai at FITA Academy?
FITA Academy offers certified Cloud Computing Courses in Madurai so candidates may receive certified training.
Our course includes hands-on instruction and experience with real-world cloud computing projects and case studies.
At the conclusion of each module, concept-based assignments and assessments are provided for in-depth study.
FITA Academy offers live, instructor-led cloud computing training programmes.
We provide instruction from the scratch for each topic. Cloud Computing Training in Madurai is a course designed for both novices and seasoned professionals seeking in-depth knowledge.
The class schedule is quite accommodating, including weekday and weekend lessons.
In addition to standard sessions, students have the option of taking online courses from the convenience of their homes.
Our lecturers will advise students on how to effectively manage and construct cloud computing systems.
Students at FITA Academy are evaluated periodically by their instructors and make consistent progress throughout the course.
We are the best Institute For Cloud Computing In Madurai with features a placement support system with a network of over 1,500 small and medium-sized companies.
Upcoming Batches
| | | | |
| --- | --- | --- | --- |
| 05-10-2023 | Weekdays | Thursday (Monday - Friday) | |
| 07-10-2023 | Weekend | Saturday (Saturday - Sunday) | |
| 09-10-2023 | Weekdays | Monday (Monday - Friday) | |
| 14-10-2023 | Weekend | Saturday (Saturday - Sunday) | |

Classroom Training
Get trained by Industry Experts via Classroom Training at any of the FITA Academy branches near you
Why Wait? Jump Start your Career by taking the Cloud Computing Training in Madurai!
Instructor-Led Live Online Training
Take-up Instructor-led Live Online Training. Get the Recorded Videos of each session.
Travelling is a Constraint? Jump Start your Career by taking the Cloud Computing Training Online!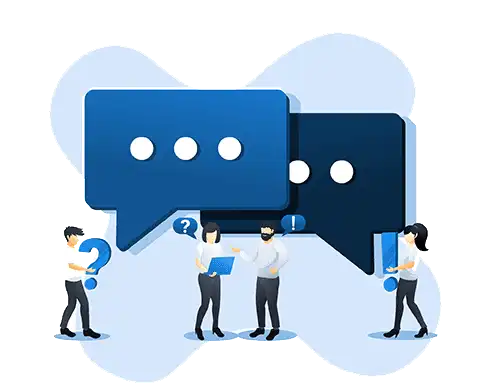 Have Queries? Talk to our Career Counselor
for more Guidance on picking the right Career for you! .
Trainer Profile
FITA Academy is a renowned institution that has trained expert cloud computing specialists.

By offering students hands-on training in cloud computing, our skilled Cloud Computing Training in Madurai instructors expand the students' expertise.

Students' knowledge is enhanced by FITA academy instructors through in-depth instruction on the most recent industry-relevant techniques.

Our trainers are qualified experts from well-known organizations with over 8+ years of expertise dealing with Cloud computing capabilities and services.

Each session has a limited number of students to encourage professional relationships or flow of communication.

For a practical understanding of various computing technologies, our Cloud Computing Courses in Madurai instructors use real-world examples and projects.

Blended learning is utilized by FITA Academy instructors to educate students with a variety of tools and strategies.

Our experts offer further aid with interviews and resume preparation.
Features
Real-Time Experts as Trainers
At FITA Academy, You will Learn from the Experts from industry who are Passionate in sharing their Knowledge with Learners. Get Personally Mentored by the Experts.
LIVE Project
Get an Opportunity to work in Real-time Projects that will give you a Deep Experience. Showcase your Project Experience & Increase your chance of getting Hired!
Certification
Get Certified by FITA Academy. Also, get Equipped to Clear Global Certifications. 72% FITA Academy Students appear for Global Certifications and 100% of them Clear it.
Affordable Fees
At FITA Academy, Course Fee is not only Affordable, but you have the option to pay it in Installments. Quality Training at an Affordable Price is our Motto.
Flexibility
At FITA Academy, you get Ultimate Flexibility. Classroom or Online Training? Early morning or Late evenings? Weekdays or Weekends? Regular Pace or Fast Track? - Pick whatever suits you the Best.
Placement Support
Tie-up & MOU with more than 1500+ Small & Medium Companies to Support you with Opportunities to Kick-Start & Step-up your Career.
Cloud Computing Certification Training in Madurai
About Cloud Computing Certification Training in Madurai at FITA Academy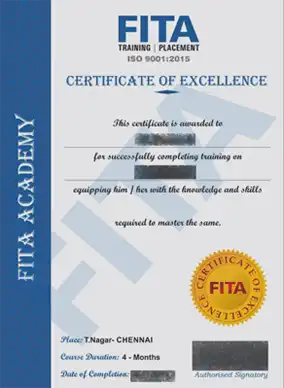 Cloud Computing Certification Training in Madurai
Cloud Certification In Madurai is one of the professional qualifications that demonstrates a candidate's comprehensive understanding of the Cloud Computing technology and its application. With real-world project experience delivered at the end of the course, this certification verifies that the candidate possesses the abilities essential to function as a Cloud Professional. Having this certification together with your CV helps to prioritize your profile during the interview, and it also opens the door to a vast array of job prospects.
This Cloud Computing Certification In Madurai hones the key skill sets required of a skilled Cloud Developer under the supervision of our Real-time specialists. Cloud Computing Training in Madurai is delivered at FITA Academy by experts with 8+ years of expertise with the Cloud computing platform. You will gain a deeper understanding of the current market trends by updating your knowledge.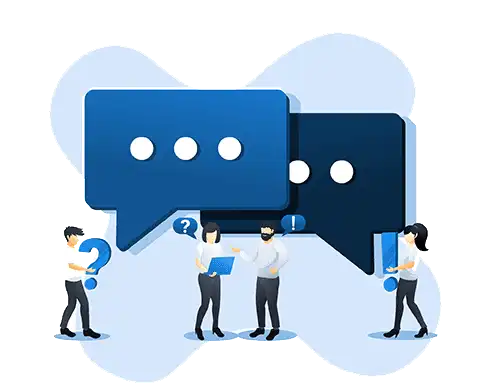 Have Queries? Talk to our Career Counselor
for more Guidance on picking the right Career for you! .
Job Opportunities After Completing Cloud Computing Training in Madurai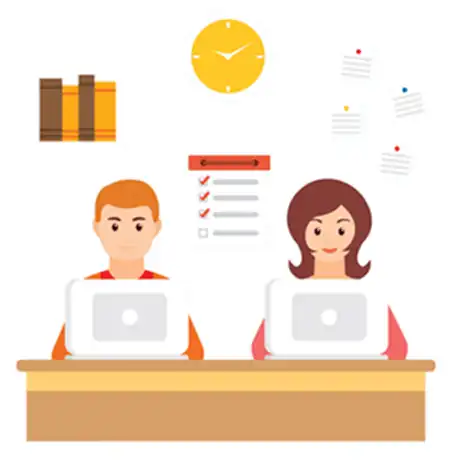 The market for cloud computing has grown by 35% in the past year alone. Thus, it has become one of the most in-demand skill sets in the IT business. FITA Academy is the best Institute For Cloud Computing In Madurai, offering enticing career opportunities inside the cloud computing sector. Studies indicate that cloud computing is profoundly transforming the IT business. The cloud market is anticipated to produce $1.6 trillion in revenue over the following decade. Cloud computing will be utilized by the banking, IT, and telecommunications industries.
As a method for businesses to store data and run programmes online, cloud computing has increased in popularity. Numerous business owners have already recognised the potential of cloud computing, and as a result, they are creating a plethora of career possibilities for cloud computing specialists. As demand for cloud computing increases, so does the salary for these positions. Strong-skilled professionals in cloud computing are paid exceptionally highly.
There are more than 87,00+0 job vacancies connected to cloud computing listed on various employment portals, which may fluctuate over time. Among these jobs are Cloud Engineer, Data Engineer, Cloud Security Analyst, and Cloud Platform Administrator, among others.
In India, a cloud specialist's annual income averages between Rs. 5 lakhs and Rs. 7 lakhs. Globally cloud specialists makeover $110,000 per year. As a Cloud specialist, you are certain of obtaining a well-paying job, despite the fact that your salary will vary based on region, employer, and years of experience. Cloud Computing Courses in Madurai give you 100 percent placement support upon completion of the course.
Student Testimonials
My interest in Cloud Computing led me to enroll at FITA. The course structure is good, and the trainers are excellent. I had an excellent trainer who taught us the basics of the cloud and its architecture very well. Further, I plan to get my AWS DevOps Certification from FITA! The training was very informative for me. thanks FITA.
The Cloud Computing Course that was provided to me at FITA Academy in Madurai was excellent overall. They offered me Perfectly created modules for cloud computing, as well as hands-on instruction in the use of cloud-based tools and services. What I found to be the most beneficial aspect of this course was that I had an opportunity to not just learn, but also to put what we learned into practice. There were a lot of hands-on lessons! Thanks FITA Academy!
By acquiring the Cloud Computing Certification, I have been able to pursue a different career path even in future also. Having taken this course, I can now say with a lot of confidence that I possess a significant amount of knowledge regarding several difficult cloud topics. Thank you very much to FITA Academy and my trainers for the great training that I got here.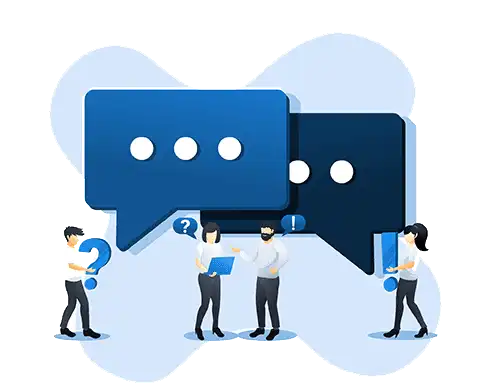 Have Queries? Talk to our Career Counselor
for more Guidance on picking the right Career for you! .
Additional Information
Cloud Computing is one of the thriving technologies that a variety of businesses have adopted. The majority of businesses that have used Cloud technology have found it advantageous in some way. This is due to the fact that cloud computing addresses all backup concerns, simplifies accessibility, and assists enormously in the virtual storage of space, as well as providing businesses with pool-proof security protections against illegal access. The primary advantage of cloud computing is that customers only pay for the cloud services they really utilize.
This means that the total efficiency of data processing is being enhanced. In reality, this is the reason why progress has been possible. Those that choose for the Cloud appear to have a bright and lucrative future ahead of them. As previously said, enterprises of all sizes have begun using the Cloud due to its robust characteristics, which include cost-effectiveness, flexibility, performance, storage capacity, security, virtualization, and durability. In conclusion, Cloud Computing will become a standard corporate practice in the near future. Businesses of all sizes will be required to utilise this technology to expand. Since this is a cost-effective technology where you only pay for what you use, it will have a significant impact on the sizes of organisations.
The Cloud Computing Courses In Madurai at FITA Academy is created by Cloud Computing Experts to provide students with a comprehensive understanding of the Cloud Computing principles, infrastructure, and its administration via various examples and case studies. FITA Academy's Cloud Computing Training in Madurai is guided by specialists with more than ten years of expertise in the Cloud platform; they provide students with all the in-demand skillsets and knowledge in the computing industry. During this Cloud Computing Training Program, the participants will be introduced to several Cloud Service providers, including Amazon Web Services, Google Cloud Platform, and Microsoft Azure platform, as well as their respective functions.
What is Cloud Computing exactly?
For data retrieval or preservation, the cloud computing technology uses a network of web computers. Cloud computing technology offers many IT services including servers, software, databases, virtual storage, networking and more. Cloud computing refers to a virtual platform that allows unlimited access to data and storage over the internet.
These services are provided by cloud service providers. They provide data preservation and retrieval and allow you to run programmes as well managing configurations via configuration portals. Amazon Web Services and Microsoft Azure are among the top cloud service providers.
Cloud computing is the latest trend in technology. It allows businesses to create applications online and run them from anywhere. The rise of cloud computing has changed the way we live our lives and work. Many companies now use the cloud to store their data and run their applications.
Objectives of Cloud Computing Certification course in Madurai
The key objectives of taking this Cloud Computing Certification course in Madurai are listed below.
Get to know about cloud computing basics

Learn how to build, deploy and manage virtualized applications and services

Understand different concepts of the cloud computing environment

Create a plan for implementing cloud solutions

Design and implement a cloud application

Deploy an application using cloud technologies

Implement advanced cloud solutions

Manage a cloud application

Install and maintain a cloud platform

Optimize and monitor a cloud application, and many more concepts will be convered in your Cloud Computing Courses In Madurai.
Benefits of Cloud Computing Certification in Madurai
Cloud computing has numerous benefits. Here listed down some of the top benefits of cloud computing.
Cloud computing is very useful for companies that want to cut costs and save time. It provides the same functionality as traditional servers, but it is cheaper and more convenient.

Cloud computing allows businesses to focus on the core business instead of managing physical servers.

Cloud computing can be used to create new apps and services for your company. It can be used to build custom software applications and even complete websites.

Cloud computing is secure. Most cloud computing providers encrypt all of your data. This means that your information is safe from hackers.

Cloud computing is scalable. You can expand your infrastructure at anytime. As your business grows, you can add more computers to handle your workload.

Cloud computing offers greater flexibility. You can access your application whenever you want, from any location.

Cloud computing is reliable. When there is an issue with your system, you can quickly address it.

Cloud computing offers lower hardware costs. Companies can rent computer space instead of buying it. This means that they can cut down on hardware costs.

Cloud computing offers improved security. Your data is always encrypted and only you can access it.
Different Cloud Services
SaaS (Software as a service)
Software as a Service is a cloud service that is offered by a cloud provider. It is software that a customer provides for a set period or for an unlimited time. SaaS uses the internet to deliver the application to the customer. SaaS applications can be accessed immediately from a web browser. They don't require downloading.
PaaS (Platform As a Service)
Platform as a Service allows developers to create applications that modify existing applications. This service can also be offered online. All management is done by the company or another service provider.
IaaS (Infrastructure as a Service)
Customers can access cloud service providers that offer infrastructure as a service, which makes it easier to use and monitor computers, networks, and other services. IaaS customers don't have to purchase expensive, difficult-to-maintain hardware. They can instead buy resources as needed. To learn more about cloud computing and its importance, join the Cloud Computing Training in Madurai.
Most Important Cloud Service Providers
Amazon Web Services (AWS)
Amazon Web Services is a cloud computing platform that allows businesses to access services such as processing power, storage and content distribution. Many businesses use Amazon Web Services to manage their operations due to its adaptability, scalability and dependability. Customers pay only for the services they use; there is no upfront fee. It is one of the most popular cloud service providers.
Amazon Glacier and Amazon S3 are all options for extremely resilient storage. You can also access a high-performance database, such as those from Amazon Redshift and Amazon DynamoDB.
Microsoft Azure, a cloud computing service, is used for developing, testing, deploying, and managing applications. The Microsoft-managed global network's data centre manages this process. It can be used as both a public or private cloud platform.
Virtualization is used to distinguish between the operating systems and their interaction. The hypervisor transforms physical systems' hardware and server capabilities into virtual ones. Virtual machines can be accessed from many locations. Each virtual machine supports a variety of operating systems.
Microsoft's data center houses many servers, each with a hypervisor. This allows the operation of multiple virtual machine. Azure makes it easy for developers and IT professionals to manage and deploy their services and applications.
ServerSpace Cloud Servers
These cloud servers are available in both Linux and Windows. ServerSpace Cloud Servers allows you to create your own configurations. You can spin up your VM in just 40 seconds and then modify the configuration as often as you like. And you can pay per use. You have unlimited traffic and excellent performance. Live tech support is available 24 hours a day.
New 2nd Generation Intel Scalable CPUs offer a new level of cloud computing. They have a frequency power VMs of 3.1GHz. Solid-state SSDs operate at high IOPS rates. Data is always available and stored in triple-safe. The cloud is powered by the hyper-converged, hyper-converged platform vStack. It uses the best Open Source technologies. The FreeBSD operating system is used to build new generation virtual machines.
Google cloud platform is one of the most popular cloud computing services. It uses the same infrastructure that Google's end-user software. Google search and YouTube are largely run on the Google cloud infrastructure. Google Cloud offers a variety of services including data storage, machine-learning, and analysis.
Google Cloud keeps your information safe and easily accessible. It offers a variety of services including platform as service and infrastructure-as-a-service. Google is committed to security and stability. Google's cloud platform allows users to focus on the features and code they need without worrying about technical details.
Most of the services can be handled here. This allows customers to concentrate on their businesses. Machine Learning (ML), and the use APIs are very simple. APIs make speech recognition and translation of languages easy. Clients prefer it.
The IBM cloud offers two services: Infrastructure as a Service and Platform as a Service. This cloud business can access and deploy its resources via the internet. Many technologies allow the consumer to access extensive domain knowledge.
Cloud's speed and agility in meeting customers' needs ensures that they are satisfied. The IBM cloud can help customers identify growth opportunities, increase revenue streams, or improve operational efficiency. The IBM cloud is easier to use than previous technologies.
IBM Cloud solves the complex problems that large businesses face. IBM Cloud computing services have been beneficial to the home appliance, retail, and medical supply industries. Because it offers the best services at a low cost, it is used.
Adobe Creative Cloud offers the best apps, services and design as well as photography and digital experiences. Adobe cloud services provide templates and instructions that make it easy for new users to sign up and start using the cloud.
The cloud's many options make it accessible to both beginners and professionals. There are many services and apps that allow users to access various web-building, graphic design, photography, and video editing software. There are applications available for both mobile and desktop devices.
Creative Cloud allows you to work anywhere and from any device, as files can be stored to the cloud. Adobe Creative Cloud was initially hosted on Amazon Web Services. However, a new agreement with Microsoft has allowed it to be hosted on Microsoft Azure.
FITA Academy offers Cloud Training in Madurai to help you improve your skills in the booming field of Cloud Computing Technology. Get enrolled today to make a difference for tomorrow.