Course Highlights and Why Learn Salesforce Training in Madurai at FITA Academy?
Modules of the Salesforce Course that have been carefully made to meet current global industry standards
Real-time professionals lead interactive instructor-led Salesforce training sessions
Hands-on training with a real-world project to get a full picture of how the Salesforce software works
An in-depth knowledge of the SalesForce Editions and Cloud types
Learn how to make a Salesforce account, what its parts are (Apps, Objects, Tabs, and Fields), how to make Custom Apps, Console Apps, and so on
Learn about the main types, editions, features, validators, objects, and field types that can be created in the Salesforce cloud
A better understanding of the Salesforce environment and customer relationship management
Get an understanding of how to maintain and import data
Upcoming Batches
| | | | |
| --- | --- | --- | --- |
| 05-10-2023 | Weekdays | Thursday (Monday - Friday) | |
| 07-10-2023 | Weekend | Saturday (Saturday - Sunday) | |
| 09-10-2023 | Weekdays | Monday (Monday - Friday) | |
| 14-10-2023 | Weekend | Saturday (Saturday - Sunday) | |

Classroom Training
Get trained by Industry Experts via Classroom Training at any of the FITA Academy branches near you
Why Wait? Jump Start your Career by taking Salesforce Training in Madurai!
Instructor-Led Live Online Training
Take-up Instructor-led Live Online Training. Get the Recorded Videos of each session.
Travelling is a Constraint? Jump Start your Career by taking the Salesforce Training Online!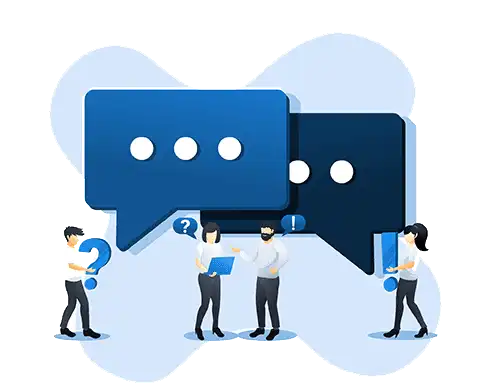 Have Queries? Talk to our Career Counselor
for more Guidance on picking the right Career for you! .
Trainer Profile
Trainers at FITA Academy help students reach their goals with Salesforce Training in Madurai.

FITA Academy's SalesForce trainers are industry professionals having a maximum experience of 10+ years in the field.

Salesforce Developer Training In Madurai at FITA Academy provides the right way to learn about the practical and conceptual aspects of Salesforce's tool.

Salesforce Mentors on FITA Academy prepares candidates with the necessary skills to pass the certification exams worldwide which are administered by Salesforce to expand their job prospects.

Salesforce Training Instructors in FITA Academy regularly train and encourage students. This aids them in improving their prospects for career advancement.

Salesforce Trainers strive to offer mentorship and career guidance for all students personally.

Salesforce experts at FITA Academy support students through the Resume creation process and provide students with the essential interview tips and guidance.
Features
Real-Time Experts as Trainers
At FITA Academy, You will Learn from the Experts from industry who are Passionate in sharing their Knowledge with Learners. Get Personally Mentored by the Experts.
LIVE Project
Get an Opportunity to work in Real-time Projects that will give you a Deep Experience. Showcase your Project Experience & Increase your chance of getting Hired!
Certification
Get Certified by FITA Academy. Also, get Equipped to Clear Global Certifications. 72% FITA Academy Students appear for Global Certifications and 100% of them Clear it.
Affordable Fees
At FITA Academy, Course Fee is not only Affordable, but you have the option to pay it in Installments. Quality Training at an Affordable Price is our Motto.
Flexibility
At FITA Academy, you get Ultimate Flexibility. Classroom or Online Training? Early morning or Late evenings? Weekdays or Weekends? Regular Pace or Fast Track? - Pick whatever suits you the Best.
Placement Support
Tie-up & MOU with more than 1500+ Small & Medium Companies to Support you with Opportunities to Kick-Start & Step-up your Career.
Salesforce Certification Course in Madurai
About Salesforce Certification Course in Madurai
at FITA Academy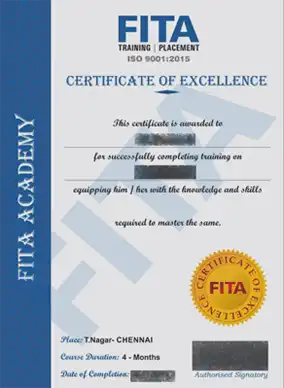 Salesforce Certification Course in Madurai
Students who take the Salesforce Course in Madurai at FITA Academy will be certified with a thorough knowledge of the Salesforce platform and an understanding of how to put their newfound knowledge to work in the real world. Participants in the programme would also receive a certificate of completion. Having earned the Salesforce Training Certificate, the holder has completed FITA Academy's Salesforce training program, and has therefore achieved the skills required to succeed in a professional career. A potential employer or group may want to see credentials like this on your resume, and this certificate will help you do just that. Aside from the Salesforce Training Certification offered by FITA Academy, there are a number of other international certifications that could open up new doors for your skills and career.
Particularly if you're in search of a career that offers career growth, and the best Salesforce Salary for Freshers, then Salesforce CRM could be the most suitable choice. Professionals and students with backgrounds in salesforce have a massive market in the IT Market. People seeking opportunities abroad and the advantages of learning the latest technology. If you take the salesforce training in Madurai with FITA Academy, you'll get the opportunity to learn about all the most cutting-edge technologies within Salesforce. FITA Academy has the top trainers who can assist you to obtain this certificate.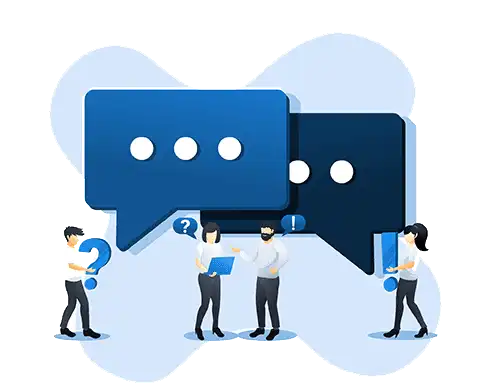 Have Queries? Talk to our Career Counselor
for more Guidance on picking the right Career for you! .
Job Opportunities After Completing Salesforce Training in Madurai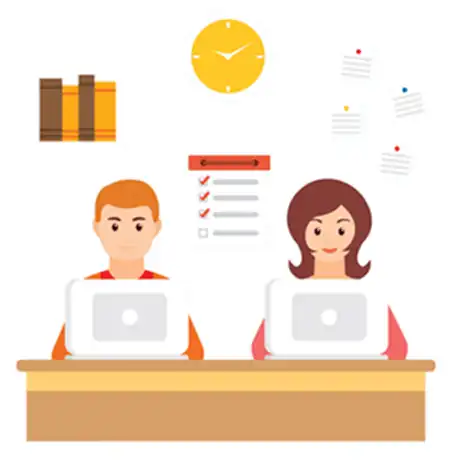 In the present the business is mainly focused on customer needs and satisfaction. The business model of the future has shifted from acquisition to ongoing maintenance and. This has led business to place a greater focus on CRM tools that will best serve customers. Customers are the foundation of any company if it intends to remain within the marketplace. The opinion of the customer is the most crucial factor for any business, whether on a massive or a small scale. Salesforce is the most effective CRM platform to businesses which aids in the management of customer interactions and business issues in a single place.
Knowing and understanding the needs of your clients is among the most important qualities for any business. Here, Salesforce aids the enterprises by providing the most effective platform for managing customer's interactions as well as all the other aspects of the company all on one page. 
Salesforce is a platform that offers more than 800 functions with a wide range of features which includes workflow and customer management as well as constant monitoring of analytics as well as collaboration, social media and mail, IoT Integration, Lead generation, and sales forecast tools. Additionally, another advantage of using Salesforce is that it's a Salesforce software is the fact that the tool is based in Salesforce's Cloud platform.
After having completed the Salesforce Certification Course, the most popular job titles within the organization such as Salesforce Administrator, Salesforce Developer, Salesforce Architect, Salesforce DBA, Salesforce Lead, Salesforce QA and many more. The median salary for a Salesforce Administrator ranges from approximately the range of Rs. 3,50,000 to Rs. 4,10,000 annually. It is feasible for senior-level candidates to earn Rs.7,10,000 up to Rs. 9,20,000 a year. On the international marketplace, Salesforce Developers earn up to $86,000 per year.
Salesforce Administrator
A Salesforce administrator is responsible for every aspect of the salesforce-related environment. They are accountable for monitoring the performance of the system in order to resolve issues and ensure that services are available within an organization. Salesforce administrators oversee security roles, user workflows, field history, settings for objects, fields such as formulas, and data types as well as validation rules.
Salesforce administrators are accountable for ensuring that the software is running efficiently and also keeping track of all data that is stored in the platform. The Salesforce course at Madurai will show you how to become a Salesforce administrator position after you have completed the course.
Salesforce Developer
A Salesforce developer creates new features by using standard object models and REST Web service APIs, which let clients connect to the logic, customizations, and third-party integrations of an application. Salesforce developers need to know how to use JavaScript and HTML5, as well as the programming language Apex.
Salesforce Course In Madurai is essential for anyone who wants to get into the world in Salesforce development. The need of Salesforce developers is on the rise and this means that more people are equipped with the abilities. A lot of companies are seeking to recruit salesforce developers across the globe since they have access to an increased pool of applicants with these qualifications that they could have only hiring locally.
The Salesforce Developer Training In Madurai with FITA Academy covers the important topics necessary to be successful as a salesforce developer. Additionally, our knowledgeable instructors provide practical coaching and support throughout the course , so that you are able to develop the right methods and strategies to use salesforce.
If you're planning to be involved in the exciting, expanding field you're probably wondering what kind of pay you can anticipate to be able to earn. Our real-time Salesforce experts will guide you to help you accelerate your career. This Salesforce Developer Salaries for Freshers is something you can anticipate after you finish the course. Don't wait, sign up now and begin your path towards success.
Salesforce Architect
Salesforce architect designs, plans and creates an enterprise-wide, complex application architecture. They also collaborate with developers to provide quality code. The architect employs best practices and design patterns to create scalable software. The Salesforce architect's main focus is to ensure maintainability, scalability as well as accessibility, compatibility and the ability to extend
Salesforce Architect is an essential role for sales professionals. Salesforce Architect is responsible for establishing, managing, sustaining and maintaining sales pipelines in an organization. FITA Academy provides excellent Salesforce training in Madurai which can aid you in taking your career up to the next step. There are roles and responsibilities including the following.
Salesforce DBA
Salesforce database administrator manages databases by deleting and adding records, creating indexes and metadata updates, as well as performing backups, and so on. Salesforce admins work with other Salesforce components. A Salesforce administrator will also interact with other Salesforce components, such as applications, reports, flows and dashboards, triggers, and emails to ensure that it is working efficiently.
Also Read: Salesforce Interview Questions and Answers
Student Testimonials
I completed my Salesforce Course at FITA Academy in Madurai. It helped me understand the fundamentals of Salesforce from the very basic to the advanced level concepts. I am a complete beginner, My trainer ensured that I received individual attention and I able to cope with the course flow. Thanks FITA Academy for providing me with an excellent understanding of Salesforce and its environment.
Having completed my Salesforce course at FITA Academy, I was able to gain all the necessary knowledge. A special thanks goes out to my Salesforce Trainer, who ensured that all my training keep up with the flow of his presentation as he guided them through the whole course. Thanks FITA for guiding me through out the course.
I am a fresher who graduated from the Computer Science Stream recently. In FITA Academy, I have already completed the Salesforce course. I am satisfied withmy training programs and it has been a first big step in my IT career. Ultimately, I am glad that I have learned a lot about Salesforce throughout my training. The reason I am sharing this is that I have been selected as a Salesforce Developer for one of the reputable software companies. Thank you so much for the wonderful training and guidance I received from FITA Academy and my trainers.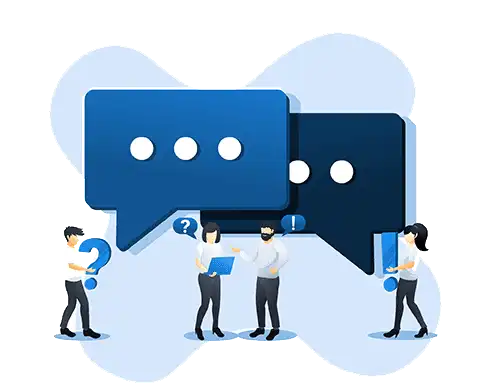 Have Queries? Talk to our Career Counselor
for more Guidance on picking the right Career for you! .
Additional Information
Salesforce, a cloud-based software for CRM is increasing in acceptance across the globe because they help businesses to be more efficient, productive and efficient in business. It is no doubt that Salesforce is among the most impressive CRM programs that stands out due to its effectiveness and has remained on the cloud-based CRM market for over two decades. Salesforce is a popular CRM system that is capable of aiding businesses in making money and reducing the expense of managing the hardware infrastructure. The principal reason companies opt to implement Salesforce technology is because Salesforce offers a variety of advantages. Salesforce is among the top software for CRM, Salesforce can be used to support multiple areas of a company, such as sales, IT services marketing, application development and more.
As compared to CRM systems that are hosted on premises The Salesforce software doesn't need infrastructure management such as security, data computing, networking, or security. It also makes the administration of systems easy and is able to be controlled even by developers. There are built-in functions that aid in the efficient administration of all tasks, which helps ensure the efficient functioning of an organization.
The reason Salesforce is so efficient ability to perform is because the various technologies, such as Analytics Cloud, Data Cloud, Custom Cloud, Sales Cloud and more are integrated, resulting in the highest efficiency.
In addition to helping improve the efficiency of an organization in general, Salesforce is also a great tool for improving efficiency. Salesforce tool is also easy to using for the customer. Salesforce features a similar design to a website that requires only a single login is needed. It is accessible anywhere and is very customizable.
As a CRM that is cloud-based, Salesforce has high flexibility and facilitates easy integration of different business activities. The enhanced security features of Salesforce are an added benefit. Salesforce is the sole CRM tool that works with Mobile CRM i.e., it functions regardless of its environment.
In a study which was conducted, it was found that businesses that use Salesforce improved production by 44%. their revenue grew by 32% and customer satisfaction was up by 40 percent. Other competitors such as IBM, SAP, and Oracle have been outperformed by Salesforce which makes it the most popular CRM software.
At FITA Academy, expert professionals assist you through Salesforce Training, and teach you about all the Salesforce applications. They also provide you with the necessary skills for your industry and technical proficiency that help you expand your possibilities for career advancement.
Eligibility Criteria and Prerequisites to learn Salesforce Course In Madurai
Eligibility Criteria: All fresh graduates who wish to start their career on the Salesforce platform may choose this course. But this Salesforce course is also appropriate for professionals like Software Developers, Business Analysts Programmers, Business Architects Business architects, Business Consultants Administrators and IT professionals, Sales Managers as well as Project managers.
Prerequisites: There aren't any requirements to take this Salesforce Course in Madurai since the course was designed in the context of having an understanding of Salesforce concepts and concepts from the fundamentals. But, having a prior understanding about DBMS and having a basic understanding of how business operates can be an additional benefit for those who wish to be able to understand Salesforce Course quickly. Salesforce Training in Madurai at FITA Academy offers in-depth instruction of Salesforce concepts and their applications to students, under the supervision by our experienced mentors.
Reason to Learn SalesForce Course in Madurai
Through our experienced trainers, we provide expert and relevant Salesforce Course In Madurai. Our skilled trainers will guide students in a manner to ensure that you are proficient with the Salesforce platform as well as the Apex code to manage all of the customizations for business that are that customers require. We also aid you in providing guidance for your Salesforce Certification in Madurai and make sure you make use of your knowledge about Salesforce Administration, Salesforce app builder and developer in order to get the Certification.
Why Is Salesforce Training Important?
The importance of training is to acquire having the right information that is vital to making an organization or career succeed. Salesforce is utilized by many businesses to tackle the challenges of business and to improve their Sales and Marketing processes. A Salesforce-specific training program at the correct Salesforce Institute In Madurai can equip you with the knowledge you need to be a successful professional. This is the reason why FITA Academy comes in. We have been helping professionals and students to get their careers started in Salesforce since 2012.
Placement Support
FITA Academy provides 100% placement assistance to candidates who are eligible after the successful completion of training

We have partnerships with over 1500+ companies that range from small to large businesses

FITA Academy is home to an active Placement Cell which assists students get into their career of choice
Salesforce Tutorial
Salesforce is an incredibly powerful cloud-based tool that allows you to manage your company's sales, marketing, and customer service processes from a single interface by learning from the Salesforce Training Institute In Madurai. In this tutorial, we'll show you how to use this tool to boost business.
 Why choose Salesforce?
The reason to choose Salesforce is because it is a one-stop shop for all of your business needs. It provides a way to organize all of your data and information into a single location. This makes it easier to find and share information. With the right tools, you can manage your sales, marketing, and customer service processes from a single interface.
The most important thing about Salesforce is that it is cloud-based. This means that everything happens in the cloud. It is very secure, and it is easy to access from any device.
5 benefits to choose Salesforce
Salesforce has many benefits. Here we will show you five reasons why you should use Salesforce.
You can create beautiful, customized forms with ease.

You can create unique reports with ease.

It allows you to track all of your leads and sales.

You can easily send emails to your customers.

You can easily manage your tasks and follow up on them.
If you've decided to make the switch to Salesforce There are a few things to consider before you begin. First , you must make sure that you're using the exact version of Salesforce as the business that you work with. If you're using Salesforce DX, be sure you're running the most current version. If you're running an earlier version of Salesforce then you should update your application. To know more, learn from or experts at the Salesforce Institute In Madurai help you make the right choice.
Technologies used by the Salesforce
Apex: 
Apex is a programming language that you use to write code for Salesforce. It is similar to other programming languages such as Java and C++.
Visualforce:
Visualforce is a way of building custom web pages that are integrated with Salesforce. You can use Visualforce to build pages for your app.
Compiler:
The compiler converts the Apex Code into classes and methods. You can run the compiler in two ways:
Online compiler: The online compiler lets you test your code without deploying it. This is helpful when you are looking to test the new feature or fix an problem.
Offline compiler: The offline compiler converts your Apex Code into classes and methods. This is useful if you want to deploy your code.
Salesforce was a great resource for learning about different sales techniques. Our Salesforce Institute In Madurai used technologies to help you  learn more about sales and how to sell products.
Also Read: Salesforce Tutorial
Overview of Cloud Computing
Cloud computing can be described as a method of offering universal, efficient internet access on demand to a resource pool of computing resources that can be configured (e.g. servers, networks, databases applications, as well as services) that are quickly created and released with a minimum of administration effort or service provider interaction.

Cloud computing environments are designed to be service-oriented, with its components as software services , and the physical infrastructure considered resource that can be automatically provided."Cloud computing" is a term for a system that can be automatically provisioned. It refers to a consumption and delivery model for IT services via the Internet, involving provisioning dynamically scalable resources, usually virtualized, via the internet. It typically takes shape in the form of internet-based applications or programs that users can access and use via an internet browser, as if it were software installed locally on their personal computer.
Types of Cloud Services
Platform as a Service (PaaS):

A PaaS cloud service provides the foundation for building applications and services. It includes a cloud operating system, an application programming interface (API), a database, and an integrated development environment (IDE). You can use this type of cloud service to build your own applications or use one of the many available prebuilt apps.

Infrastructure as a Service (IaaS):

An IaaS cloud service provides the physical resources required to run applications. It gives you access to servers, networks, and storage. You can use this type of cloud service to host your own applications or use one of the many available prebuilt apps.

Software as a Service (SaaS):

A SaaS cloud service provides a software application that you can use to perform tasks such as online word processing, email, and customer relationship management. You can use this type of cloud service to perform business tasks such as accounting, human resources, and payroll.
This software offers a range of features that can be helpful in sales efforts, such as the ability to manage customer relationships and track leads. If you want to learn more about this software and find out how to use it in your business, we are the Best Salesforce Training In Madurai with all resources.