Course Highlights & Why Tally Course in Madurai at FITA Academy?
Introduction to Accounts, Accounting Principles, Mode of Accounting, Rules of Accounting, Double-Entry System of Bookkeeping.
Learning fundamentals of Tally such as company features, configuration, getting functions with Tally.ERP9.
Understanding Accounting masters of Tally such as Chart of Groups, Groups, Multiple Groups, Ledgers, Multiple Ledgers.
Apprehending Inventory Masters in Tally such as Stock Groups, Multiple Stock Groups, Stock Categories, Multiple Stock Categories, Units of Measure, Stock Items, etc.
Getting familiarized with Vouchers in Tally such as Types of Vouchers, Chart of Vouchers, Accounting Vouchers, Inventory Vouchers, and Invoicing.
Getting acquainted with advanced accounting in Tally like Cost Centers and Cost Categories, Multiple Currencies, Interest Calculations, Budget and Controls, Scenario Management, and Bank Reconciliation.
Knowledge of Advanced Inventory in Tally namely Order processing, Recorder Levels, Batch Wise Details, Bill of Materials, Price Lists, Zero Valued Entries, Additional Cost Details, POS.
Insights on Taxes in Tally such as TDS, TDS Reports, TDS Online Payment, TDS Returns Filing, TDS Certificate Issuing, GST, GST Returns, etc.
Exploring Tally Vault, Tally Audit, Security Controls, Backup and Restore, Split Company Data, Import, and Export of Data, and such.
Mastering Payroll Accounting concepts such as Employee Creation, Salary Define, Employee Attendance register, Pay Heads Creation, and Salary Report.
Upcoming Batches
| | | | |
| --- | --- | --- | --- |
| 01-06-2023 | Weekdays | Thursday (Monday - Friday) | |
| 03-06-2023 | Weekend | Saturday (Saturday - Sunday) | |
| 05-06-2023 | Weekdays | Monday (Monday - Friday) | |
| 10-06-2023 | Weekend | Saturday (Saturday - Sunday) | |

Classroom Training
Get trained by Industry Experts via Classroom Training at any of the FITA Academy branches near you
Why Wait? Jump Start your Career by taking the Tally Classroom Training in Madurai!
Instructor-Led Live Online Training
Take-up Instructor-led Live Online Training. Get the Recorded Videos of each session.
Travelling is a Constraint? Jump Start your Career by taking the Tally Online Course!
Syllabus
Tally - User Interface
Company Management Principles
Masters - Ledgers, Groups, Bill-wise Debtors' and Creditors' Ledger
Payment Voucher
Tally - Day Book
Bills Pre-Allocation
Receipt Voucher
Journal and ContraVoucher
Tally ERP - Cheque Printing
Masters: Inventory
Goods and Services Tax (GST)
Purchase Voucher - GST
Sales Voucher - GST
GST - Returns and Payment
Tally - Billing Features
PO Processing
Processing Sales Order
Debit & Credit Notes
Tally - Bank Reconciliation
Tally - Price List
Credit Limits
Stock Transfers
Manufacturing Vouchers
Batch-Wise Details
Tally - Reorder Levels
Automatic Interest Calculations
Types and Class of Vouchers
Point of Sales
Optional Vouchers and Scenarios
Budgets and Controls - Tally
Cost Centers & Categories
Analysis of Party Ledger
Purchase and Sales Reporting
Stock Analysis & Reports
Cash & Bank Reports
Search, Filter and Sorting
Financial Reports
Multi-Language Option
Export, Import, Backup and Restore
TDS in Tally
Payroll Accounting - Tally
Finalization Entries
Data Security
Tally Audit
Data Synchronization
Multi-Currency Option
Reports - Printing
Miscellaneous
Shortcut Keys for Different Function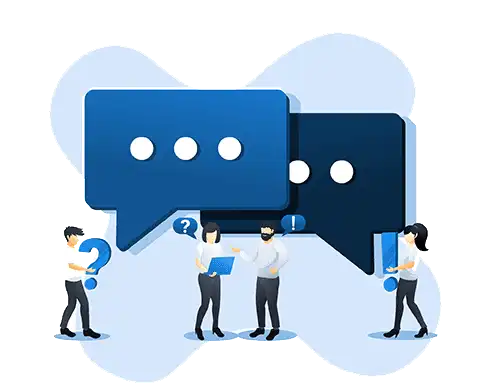 Have Queries? Talk to our Career Counselor
for more Guidance on picking the right Career for you! .
Trainer Profile
The Tally Trainers of FITA Academy are corporate professionals having a maximum work experience of 9+ years in the Tally Accounting software.
They possess immense knowledge in the latest version of Tally which is the Tally Prime.
They have sound knowledge of both the theoretical and practical concepts of Tally Prime.
They are proficient in both Business Management and Accounting.
They possess excellent teaching abilities and can handle a high number of students in batches.
Features
Real-Time Experts as Trainers
At FITA Academy, You will Learn from the Experts from industry who are Passionate in sharing their Knowledge with Learners. Get Personally Mentored by the Experts.
LIVE Project
Get an Opportunity to work in Real-time Projects that will give you a Deep Experience. Showcase your Project Experience & Increase your chance of getting Hired!
Certification
Get Certified by FITA Academy. Also, get Equipped to Clear Global Certifications. 72% FITA Academy Students appear for Global Certifications and 100% of them Clear it.
Affordable Fees
At FITA Academy, Course Fee is not only Affordable, but you have the option to pay it in Installments. Quality Training at an Affordable Price is our Motto.
Flexibility
At FITA Academy, you get Ultimate Flexibility. Classroom or Online Training? Early morning or Late evenings? Weekdays or Weekends? Regular Pace or Fast Track? - Pick whatever suits you the Best.
Placement Support
Tie-up & MOU with more than 1500+ Small & Medium Companies to Support you with Opportunities to Kick-Start & Step-up your Career.
Tally Certification Training in Madurai
About Tally Certification Training in Madurai
at FITA Academy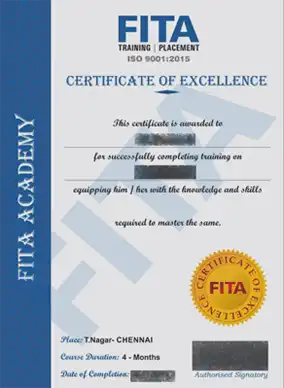 Tally Certification Training in Madurai
FITA Academy's Tally Certification can be attended by anyone willing to master the Tally Accounting Software. The Certification course is handled by Accounting experts who are proficient in the Tally Software. In our Tally Certification Program, students can learn about the ins and outs of the Tally Software including important concepts such as Accounting, Payroll Management, GST Transaction, Tax Determination, and Financial Statement Analysis. Students will also learn about Tally Prime's important features such as Invoicing and Accounting, Inventory Management, GST/Taxation, Credit and Cash Flow Management, and Banking. Tally is one of the powerful Solutions for Accounting and Business Management therefore learning the Tally Software will help students land high-profile Accounting and Finance jobs. There are no prerequisites necessary to enroll in our Tally Certification course. Basic interest and passion to master the software will be more than sufficient to reach higher positions in the Accounting field. Some of the perks of joining FITA Academy for learning the Tally Certification course are learning through real-time projects and use cases, personalized student support, a well-maintained computer lab facility, getting trained through professional experts, etc. Joining our Tally Course in Madurai will help students to gain a profound knowledge of the Tally Accounting software and its applications.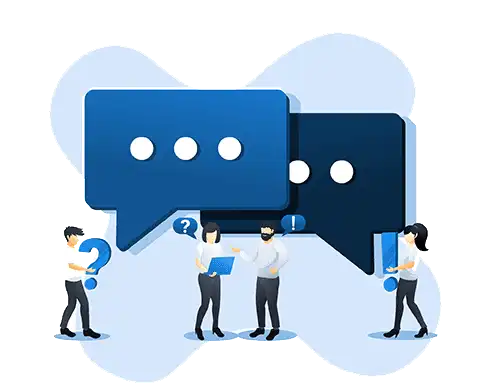 Have Queries? Talk to our Career Counselor
for more Guidance on picking the right Career for you! .
Job Opportunities After Completing Tally Course in Madurai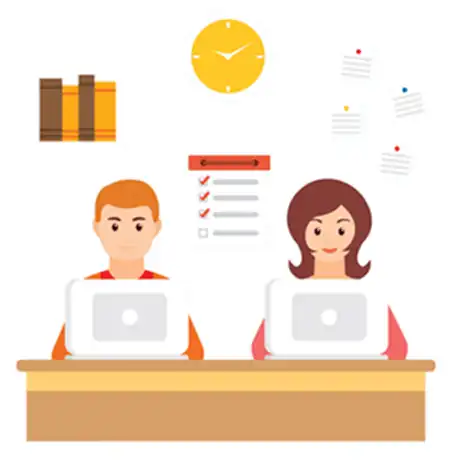 Tally, is the accounting solution launched by Shyam Sunder Goenka and his son Bharat Goenka which became a boon for Small and Medium Businesses to manage their yearly finances. The latest version released by Tally Solutions is the Tally Prime which has amazing simple and elegant features to make accounting easier for businesses. In proper business definition, Tally Prime is the Business Management Software primarily designed for Small and Medium-Sized businesses which help them manage their accounting, inventory, banking, taxation, and payroll. The main purpose of the launch of the Tally software is to simplify the accounting process for businesses and help them maintain all their accounts in one place. Tally Prime has some amazing features like Invoicing and Accounting, Inventory Management, Insightful Business Reports, GST/Taxation, Credit and Cash Flow Management, Multi-task Capabilities, Go-to feature, Banking, Access Business Data Online, and Secure data. Since Tally Prime is the SOphisticated version of the Tally Software, companies demand knowledgeable and skilled Tally Prime professionals for their company.
FITA Academy helps you become the complete expert in handling the Tally Software, so students can join its Tally Course in Madurai and get benefitted from it. Some of the high-profile job roles that are available for certified Tally candidates are Inventory manager, BookKeeper, Accountant, Billing Executive, and Tally Freelancers. Finally, let us discuss the salaries of these Tally professionals in India. Entry-level Tally Professionals earn around Rs. 1,60,000 per annum while experienced professionals earn around Rs. 9,00,000 per annum. Join our Tally Training in Madurai to master the Tally Software with the help of the best Tally Software Professionals.
Student Testimonials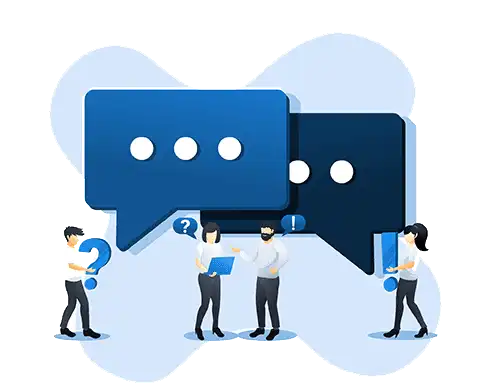 Have Queries? Talk to our Career Counselor
for more Guidance on picking the right Career for you! .
Additional Information
What is Tally?
Tally is the accounting software that is used predominantly in most of the small and medium scale industries. It is the accounting software that is preferred by most of the accountants because of its usability and it is economical. Tally Solution offers multiple features to its users, ever since they introduced the version of ERP that is Enterprise Resource Management it has modified the term Tally. The Tally ERP version permits the accountants to record the transaction from Inventory to Payroll of a business. Also, the release of the Tally ERP9 version facilitates the job of accountants easily by making the GST transactions simpler to use. Besides GST transactions, this version allows the users to digitalize the bill and invoices quickly. These unique features of Tally Software have grabbed the attention of large scale enterprises as well and they have slowly begun to use this software for their business transactions.
Enroll yourself in Tally Training in Madurai at FITA Academy and enrich your accounting skills in Tally under the guidance of experienced tutors.
Benefits of learning Tally Course in Madurai at FITA Academy
Interactive training sessions.
100% of professional training with certification.
Training provided for all the versions of the tally course.
A curriculum that meets the standards set by the Industry.
Efficient Tally Trainers with a decade of experience in this field.
A Realistic practice provided to the students from the Creation of Company Accounts to Balance Sheet.
Also, a recap of the previous session is provided regularly to the students.
Eligibility Criteria for Tally Course
Tally Course can be learned by anyone who strives to be a Professional Accountant and there are no prerequisites to learn this course, except one needs to have some fundamental knowledge in the Accounting concepts. Given below is the list of candidates who can learn the Tally Skills and enhance their career opportunities.
Tally Course can be pursued by high school graduates.
Bachelor of Commerce graduates can pursue this course.
Tally course is also useful for Chartered Accountants, Master of Commerce and MBA graduates to increase their skill set on their resume.
Tally Training in Madurai at FITA Academy trains students efficiently in using the Tally tool and also explains the concepts of Accounting for them clearly.
Career Prospects of Tally
Tally is the Accounting tool that is used in the majority of the Business organization in India. The scope for a Tally Accountant is high compared to normal accountants without the Tally skills. The reason for any organization to adopt the Tally Software is because of its efficiency.
The major business that uses the Tally Software is listed below.
Banking Sectors
Financial Trusts
Hospitals
NGO'S
Retail businesses
Chartered Accountant.
Given below are the various job profiles that are offered in an organization on completing the Tally Course.
Admin Executive
Junior Accountant
Accounts Executive
Financial Analyst
Audit Executive
Account Manager
Senior Account Manager.
Learn Tally Course in Madurai at FITA Academy and get certified under the trained experts. By acquiring the Tally Skills professionally one can widen their career opportunities.
Salary and Perks offered to a Tally Accountant
Based on the report submitted by the Payscale.com, listed below are the average packages offered for Accountants with Tally skills in an organization.
For Freshers with Tally Skills – Rs 2,50,000 per annum
Mid-level Accountant with Tally Skills – Rs 3,20, 000 per annum
Senior Accountant with Tally Skills -Rs 8,00,000 per annum
The packages and perks may vary based on the organization's requirements.
Eroll in FITA Acadmey's Tally Training in Madurai and experience one of a kind training program by getting trained through industry experts.