Course Highlights & Why Oracle Training in Madurai at FITA Academy?
Introduction to Database, DBMS, RDBMS, SQL Standards, Datatypes in Oracle, Operators in Oracle, Schema Design, and Objects.
Learning Data Retrieval Techniques and clauses such as Where Clause, Having Clause, From Clause, Group By Clause, Order by Clause, USing Clause, Constraint Clause, By Update Clause.
Understanding DDL Commands for Table Creation, Altering the Column, Modifying the Column, Renaming the Column, Truncate Command, and Delete Commands.
Comprehending DML Commands to Copy the Data, Copy the Structure, Updating Value, Deleting a Particular Record, etc.
Knowledge of Integrity Constraints such as Not Null, Unique Key, Primary Key, Referential Integrity, Check Integrity, and other constraints like Row-level Constraints and Column Level Constraints.
Getting familiarized with Built-in functions such as String functions, Date Functions, Mathematical Functions, Conversion Functions, Special Functions, Analytical Functions, etc.
Getting acquainted with Data Aggregation functions such as Count(), Sum(), Min(), Max(), Avg(), etc.
Exploring JOIN and its types such as Equi Join, Non-Equi Join, Self Join, Outer Join, Left and Right Outer Join, Full Outer Join, and Cross Join.
Mastering Set Operators and its types such as Union, Union All, Intersect, Minus, and Pseudo Columns such as ROWID and ROWNUM.
Understanding Sub Queries, Database Transaction, Security, Schema Objects, etc.
Upcoming Batches
| | | | |
| --- | --- | --- | --- |
| 01-06-2023 | Weekdays | Thursday (Monday - Friday) | |
| 03-06-2023 | Weekend | Saturday (Saturday - Sunday) | |
| 05-06-2023 | Weekdays | Monday (Monday - Friday) | |
| 10-06-2023 | Weekend | Saturday (Saturday - Sunday) | |

Classroom Training
Get trained by Industry Experts via Classroom Training at any of the FITA Academy branches near you
Why Wait? Jump Start your Career by taking the Oracle Classroom Training in Madurai!
Instructor-Led Live Online Training
Take-up Instructor-led Live Online Training. Get the Recorded Videos of each session.
Travelling is a Constraint? Jump Start your Career by taking the Oracle Online Course!
Syllabus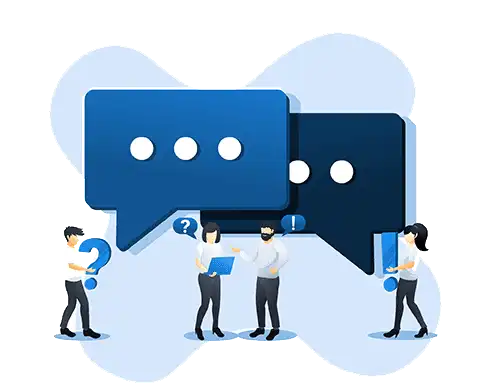 Have Queries? Talk to our Career Counselor
for more Guidance on picking the right Career for you! .
Trainer Profile
The Oracle trainers of FITA Academy are Software Professionals having a maximum work experience of 7+ years in the Oracle technology.
They possess profound knowledge of Oracle Software Applications and ERP Methodology.
They are proficient in handling Oracle Database and PL/SQL Languages.
They possess excellent Teaching skills and Communication skills.
They have high level technical knowledge and a good understanding of Oracle Products.
Features
Real-Time Experts as Trainers
At FITA Academy, You will Learn from the Experts from industry who are Passionate in sharing their Knowledge with Learners. Get Personally Mentored by the Experts.
LIVE Project
Get an Opportunity to work in Real-time Projects that will give you a Deep Experience. Showcase your Project Experience & Increase your chance of getting Hired!
Certification
Get Certified by FITA Academy. Also, get Equipped to Clear Global Certifications. 72% FITA Academy Students appear for Global Certifications and 100% of them Clear it.
Affordable Fees
At FITA Academy, Course Fee is not only Affordable, but you have the option to pay it in Installments. Quality Training at an Affordable Price is our Motto.
Flexibility
At FITA Academy, you get Ultimate Flexibility. Classroom or Online Training? Early morning or Late evenings? Weekdays or Weekends? Regular Pace or Fast Track? - Pick whatever suits you the Best.
Placement Support
Tie-up & MOU with more than 1500+ Small & Medium Companies to Support you with Opportunities to Kick-Start & Step-up your Career.
Oracle Certification Course in Madurai
About Oracle Certification Course in Madurai
at FITA Academy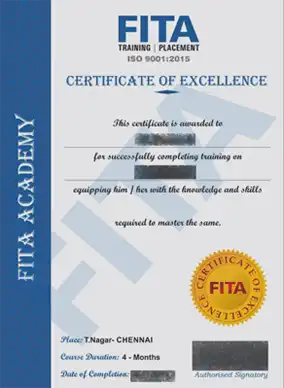 Oracle Certification Course in Madurai
FITA Academy's Oracle Certification Course will make students get familiar with the important Oracle concepts. To highlight some of the concepts are Core Database concepts, Functions of Database Administrator, SQL/PL/SQL Concepts, Physical and Logical Database Structures, Overview of Table Space, Oracle Network Configuration and Management, Database Programming and Configuration, Harnessing Storage and Cloud Management and Scripts of Databases. Our Oracle Certification training program can be attended by anyone wanting to master the Oracle Database. In addition, the training program can be attended by Software Professionals such as Software Developers, Software Architects, Database Analysts and Administrators, and also Project Managers. Doing a professional Certification program in Oracle has many advantages for candidates as Oracle is one of the leading RDBMSs and it is owned by one of the software tech giants. These compelling reasons make Certified Oracle candidates a valuable asset to the organizations as they know how to skillfully work with the Oracle Database. The Oracle Database has a market share of 48.35% which is a good number that indicates certified oracle candidates will be in demand. Another main reason to do a professional Oracle Certification Program has certified oracle professionals earn around a total of $94,000 per annum globally. There are no prerequisites necessary to join our certification program, just basic database knowledge will be sufficient. FITA Academy offers the best Oracle Course in Madurai for students through its unique training program handled by the Oracle Database experts.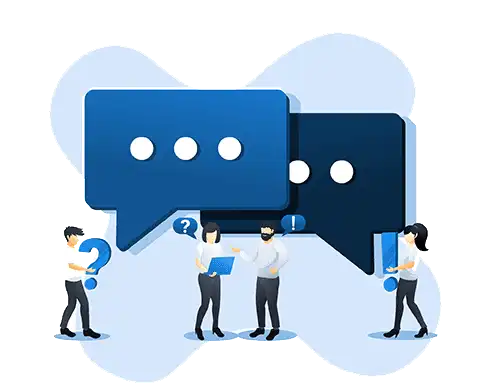 Have Queries? Talk to our Career Counselor
for more Guidance on picking the right Career for you! .
Job Opportunities After Completing Oracle Training in Madurai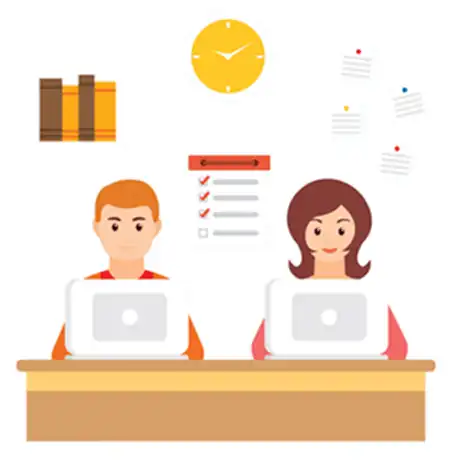 Oracle Database (Oracle DB), also known as simply Oracle is a Relational Database Management System, is a Database Software from Oracle corporation. Presently the Oracle DB is used by many IT corporations for their Data Processing. The Oracle DB is presented in four editions such as Enterprise Edition, Personal Edition, Standard Edition, Express Edition, and Oracle Lite. The reason Oracle became more popular is that it provides more productivity features to Software companies. That is, it is much more scalable than SQL. That is the reason Oracle DB is much preferred over SQL Database. The growth of the Oracle DB has led to the demand for skilled Oracle Developers globally. By 2028, there will be around 2,84,100 job openings for proficient Oracle Developers. These developers are responsible for performing necessary and distinguishable tasks in their work environment. The day-to-day tasks of an Oracle Developer include Designing and Developing Oracle Applications according to project requirements. Carry out initial design reviews, create specifications and suggest improvements. They are also responsible for developing reports, modifying existing codes to improve Oracle applications, and also develop database procedures.
Also, they are responsible for rendering timely help to other developers for analyzing and troubleshooting system issues. Choosing the profession as an Oracle Developer has always many advantages as Oracle seems to be one of the powerful solutions for Data processing and storage facilities.
Let us now discuss some of the additional responsibilities they hold as an Oracle Developer,
Team up with Java developers and complete complex financial calculations.
Design tables, views, SQL queries, stored procedures, functions, complex PL/SQL packages for ETL.
Use JavaScript validations to validate data into the database after entering appropriate error and informational messages.
Utilize VSS and SVN for Source control.
Maintain databases on Linux Servers.
Utilize SVN tool for Version Management.
Implement and test customized ERP System for customers.
Finally, let us discuss the salaries of the Oracle Developers in India. An entry-level Oracle Developer earns around Rs. 4,65,807 per annum. Mid-level professional earns around Rs. 8,70,309 per annum. While experienced [professionals earn around more than Rs. 10,00,000 per annum. Join FITA Academy's Oracle Training in Madurai to experience a first-hand training and to gain high-level knowledge of the Oracle Database.
Student Testimonials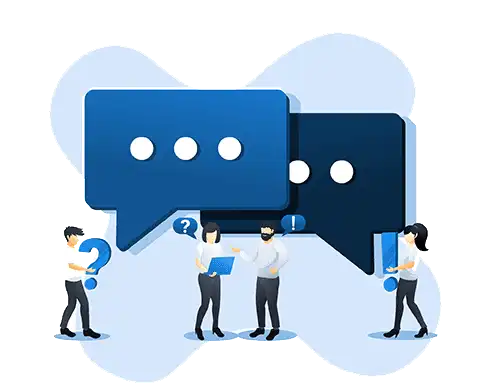 Have Queries? Talk to our Career Counselor
for more Guidance on picking the right Career for you! .
Additional Information
What is Oracle?
The Oracle Corporation developed Oracle, a relational database management system. Oracle's RDBMS can handle any data model and is available in a number of product editions, including Standard Edition, Enterprise Edition, Express Edition, and Personal Edition, from which the customer can choose the database system that best meets their requirements. Oracle systems are scalable and secure, with high performance capabilities, as compared to other databases on the market.
Its database is also referred to as Oracle. It's a relational database management system with several models that's primarily intended for enterprise grid computing and data warehousing. It is one of the primary alternatives for businesses looking for cost-effective applications and data management solutions. To communicate with the database, it supports SQL as a query language.
Editions of Oracle
Its database is currently accessible in five different editions, each with various features.
Standard Edition One – is designed for single-server or highly branched commercial applications that require a small number of features.
Standard Edition – This version includes all of the features included in Standard Edition One. It also includes larger machine support as well as Oracle Real Application Clustering.
Enterprise Edition – This edition includes security, performance, scalability, and availability, which are essential for mission-critical applications involving online transaction processing.
Express Edition – is a free to download, install, manage, develop, and deploy entry-level edition.
Personal Edition – Except for Oracle Real Application Clustering, it has the same features as Enterprise Edition.
Features of Oracle
Performance – Thanks to features like Real Application Clustering and Portability, Oracle databases are scalable based on usage. In a multiuser database, such as Oracle's, data consistency and concurrency must be controlled.
Availability – For real-time applications, high data availability is necessary. Data availability is ensured at all times in high-performance computing settings. During planned and unplanned outages and failures, data is accessible.
Backup and Recovery – Its design has sophisticated recovery features that allow users to restore data from nearly any form of failure. In order to maintain high availability, the database must be swiftly recovered in the case of a failure. Parts of the data that were not damaged are still accessible, while the ones that were are being recovered.
Security – The highest focus is always data security. Oracle has systems in place to keep data access and usage to a bare minimum. Authorization and editing user activity can help to prevent unauthorized access and provide users their own accounts.
By enrolling in our Oracle Training in Madurai students can explore more about the Oracle Database Software and gain broad knowledge of it.