Course Highlights & Why Web Designing Course in Madurai at FITA Academy?
Introduction to Web Technologies like Working of Website, Client and Server Scripting languages, domains and hosting, responsive web designing, types of websites (static and dynamic website), web standards, W3C recommendations, etc.
Learning Adobe Photoshop concepts like Stock Photography, types of Image graphics, interface tour of Photoshop, Colour Modes, Resolution and Presets, Move tool, Marque tool, Lasso tool, etc.
Understanding HTML 4.01 and XHTML 1.1 concepts such as Markup Language, Basic Structure of HTML, the difference between HTML and XHTML, Head Selections and Elements of Head, Meta Tags, CSS Tags and such.
Apprehending Adobe Dreamweaver, Dreamweaver Interface Basics, Dreamweaver Site, Toolbar, Common Tool, Layout Tools, Forms tool, Spry Tool, Properties Panel, and Snippets Panel.
Knowledge of CSS 2.1 such as Cascading Style Sheets, Types of CSS, CSS Selectors, Universal Selector, ID Selector, Tag Selector, Class Selector, Sub Selector, and the like.
Getting familiarised with CSS Properties such as Type Properties, Background Properties, Block Properties, Box Properties, List Properties, Border Properties, and Positioning Properties.
Getting acquainted with HTML 5 concepts such as features of HTML 5, HTML 5 Doc Type, New Structure Tags, Section, Nav, Article, Aside, Header, Footer, New Media Tags, Audio-Tag, Video Tag, Canvas and SVG Tag, etc.
Mastering CSS concepts such as New CSS 3 Selectors, Attribute Selectors, First-of-type, Last-of-type, N-th Child, Custom Fonts, Text Shadow Property, Text-Stroke Property, Rounded Corners, Box Shadows, CSS Gradients, etc.
Exploring Responsive Web Design with BootStraps such as Mobile First Design Concepts, Common Device Dimensions, View-Port Tag, CSS Media Queries, Menu Conversion Script, Basic Custom Layout, Grid Systems, Forms, and Buttons.
Insights on Client-Side Scripting using JavaScript, JavaScript, JavaScript Types, Variables in JS, Operators in JS, Condition Statements, Java Script Loops, JS Pop Up Boxes, JS Events, JS Arrays, Working with Arrays, and such.
Upcoming Batches
| | | | |
| --- | --- | --- | --- |
| 05-10-2023 | Weekdays | Thursday (Monday - Friday) | |
| 07-10-2023 | Weekend | Saturday (Saturday - Sunday) | |
| 09-10-2023 | Weekdays | Monday (Monday - Friday) | |
| 14-10-2023 | Weekend | Saturday (Saturday - Sunday) | |

Classroom Training
Get trained by Industry Experts via Classroom Training at any of the FITA Academy branches near you
Why Wait? Jump Start your Career by taking the Web Designing Training in Madurai!
Instructor-Led Live Online Training
Take-up Instructor-led Live Online Training. Get the Recorded Videos of each session.
Travelling is a Constraint? Jump Start your Career by taking the Web Designing Online Course!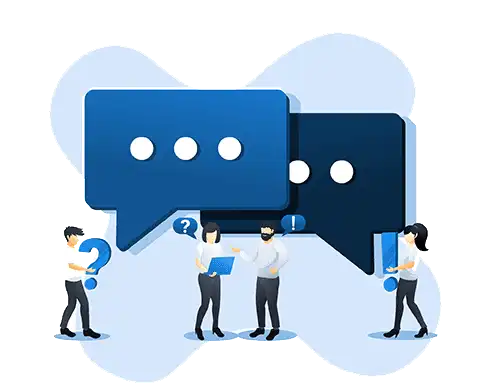 Have Queries? Talk to our Career Counselor
for more Guidance on picking the right Career for you! .
Trainer Profile
The Web Designers of FITA Academy are professional experts possessing sound knowledge of the Web Designing realm that is inclusive of real-time working experience.

The Web Designing training experts of FITA Academy are chosen only after withholding a maximum working experience of more than 10 years in the Web Development field.

The Web Designing instructors possess broad theoretical and practical knowledge of the web development domain and make sure the same knowledge is imparted to students.

The Web Designing professionals of FITA Academy possess unique teaching abilities to mold students as industry-ready and transform them into professionals with distinct knowledge.

They assist students well and good, in developing their soft skills to help them utilize their hard skills according to the company's requirements.
Features
Real-Time Experts as Trainers
At FITA Academy, You will Learn from the Experts from industry who are Passionate in sharing their Knowledge with Learners. Get Personally Mentored by the Experts.
LIVE Project
Get an Opportunity to work in Real-time Projects that will give you a Deep Experience. Showcase your Project Experience & Increase your chance of getting Hired!
Certification
Get Certified by FITA Academy. Also, get Equipped to Clear Global Certifications. 72% FITA Academy Students appear for Global Certifications and 100% of them Clear it.
Affordable Fees
At FITA Academy, Course Fee is not only Affordable, but you have the option to pay it in Installments. Quality Training at an Affordable Price is our Motto.
Flexibility
At FITA Academy, you get Ultimate Flexibility. Classroom or Online Training? Early morning or Late evenings? Weekdays or Weekends? Regular Pace or Fast Track? - Pick whatever suits you the Best.
Placement Support
Tie-up & MOU with more than 1500+ Small & Medium Companies to Support you with Opportunities to Kick-Start & Step-up your Career.
Web Designing Certification Training in Madurai
About Web Designing Certification Training in Madurai
at FITA Academy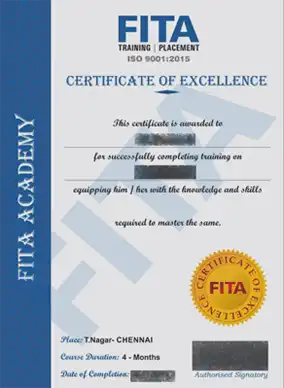 Web Designing Certification Training in Madurai
FITA Academy's Web Designing Certification Course is a career-oriented training program conducted for Web Designing aspirants to get a profound understanding and knowledge of Web Design in real-time. Choosing Web Design to get specialized and certified will turn out to be a wonderful opportunity for aspirants or any other graduates. Because Web Design and Development is still a classical field, giving an online presence for millions of businesses that includes SMBs and Big IT Corporations. The businesses include Education, Science, Tourism, Food, Finance, Banking, and the list is endless. Because whatever business we take in hand, requires an online presence, for people to earn their trust and confidence so that they can assuredly connect with their potential leads and customers. Since it caters to many businesses there are a lot of opportunities for young aspirants and graduates in web design and development. Moreover, the pay scale for these candidates is also quite high which is around Rs. 7,50,000 per annum. The candidates also have quite a good opportunity in foreign countries like Switzerland which is paying $63k, Australia $52k, the United States $50k, Denmark $47k, and Germany $45k. These countries also pay a good amount of salary packages to Senior Web Design Professionals too. There are no pre-requisites necessary to learn this course so having a passion and interest will be more than sufficient to reach a high position in this field. Join FITA Academy's Web Designing Course in Madurai to learn deeply about the Web Design field and to grab the most ideal jobs, paying great salaries.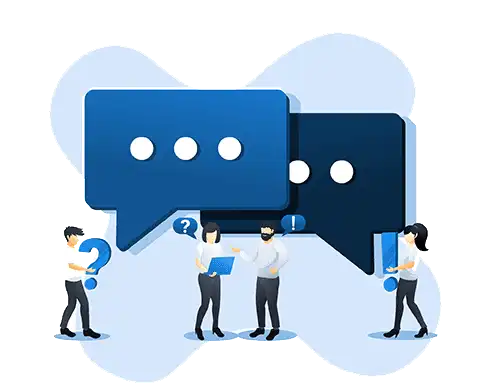 Have Queries? Talk to our Career Counselor
for more Guidance on picking the right Career for you! .
Job Opportunities After Completing Web Designing Course in Madurai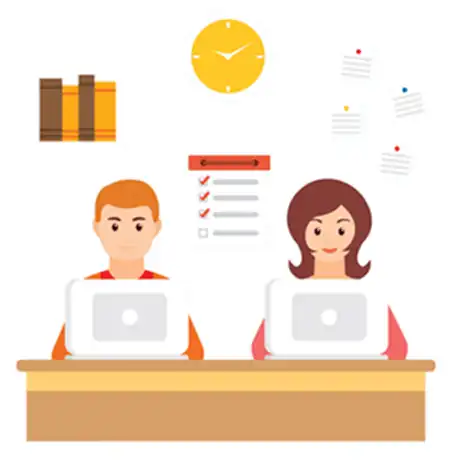 Web Design and Development is a Classic field that many people think the field has got outdated or got out of fashion in technology. But it is not the real truth. Still, Web Design and Web Development has got it in terms of having good scope for itself as well as its aspirants, shaping the future of businesses, and most importantly providing a presence for businesses online to connect with their possible customers. Thanks to its ever-best friend the Digital Marketing field that has boosted its importance in the present times to a whole new level. Due to the widespread acceptance of Digital Marketing technology, every business, for example, a small-time cake shop or clothing shop has moved to the Digital platform or Digitized their businesses. Also nowadays most of the businesses are running purely just by creating online websites like E-commerce Businesses, Blogging, Freelancing, YouTube Video Creation, Retailing, and the like. So websites have become an integral part for small to large-time business people in providing their services. So establishing a career in this evergreen field has countless advantages for candidates like a satisfying profession, long and stable career, job security, salary hike, on-site opportunities, etc.
Some of the job profiles that can be acquired after completing the Web Designing Certification are Web Designer, Web Developer, Graphic Designer, User Experience (UX) Designer, Animator, Web Content Manager, Interaction Designer, Full-Stack Developer, Web Application Designer, Design and Layout Analyst, Web Marketing Analyst, etc. Some of the fields that hire Web Designing professionals are Web Designing, Media Agencies, Businesses, Audio-Visual Media Companies, Software Companies, Publishing Companies, etc.
Some of the skills that are expected from the Web Design and Development professionals are,
Creativity

Interpersonal Skills

Time Management Skills

Multitasking

Basic Knowledge of CSS, Dreamweaver, and HTML.

Foundational knowledge of Graphic Editors like Adobe Photoshop, Programming Skills, and Such.

Hands-on experience in Photoshop, Adobe, Multi-Media Programming, Illustrator, Audio, and Video Editing.

Communication Skills.

Being Technologically-oriented.
Let us now discuss the salaries of these professionals in India. The entry-level salary of a Web Designer is Rs. 1,03,229 per annum. While the salary of an experienced professional is Rs. 5,04,961 per annum. The salary of a Web Developer is Rs. 1,18,457 per annum. While the salary of an experienced professional is Rs. 6,34,883 per annum. The entry-level salary of a Graphic Designer is Rs. 2,00,000 per annum while the salary of an experienced professional is Rs. 10,00,000 per annum. Attending FITA Academy's Web Designing Training in Madurai will help students to gain a realistic understanding of both the Web Design and Development domains that will help them to achieve a sound knowledge of both the technologies.
Student Testimonials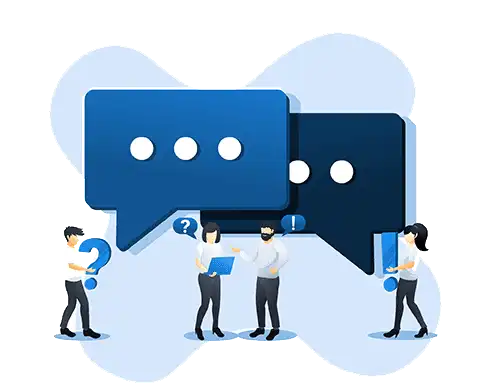 Have Queries? Talk to our Career Counselor
for more Guidance on picking the right Career for you! .
Additional Information
Why Choose FITA Academy to learn the Web Designing Course in Madurai?
Enrolling in the Web Designing Course in Madurai at FITA Academy teaches you the basics of creating professional-looking web pages with the inclusion of the following topics:
 Photoshop

 HTML

 CSS

 JS

 JQuery

 Angular JS

 PHP & MySQL
These are the basic building blocks to building enthralling and compelling websites that engage users soon. These websites also often paves way for business people to attract customers and get traffic to their websites that will result in acquiring sales like never before.
Photoshop
At FITA Academy, through Web Designing Training in Madurai, we equip you with basic knowledge of Photoshop, so that you can build user-interfaces design elements such as graphics, icons, and mock-ups from scratch. Photoshop helps you to smoothly transition these to the production stage. We teach you how to create the visuals using Photoshop, save them as images as the next step and then use them within your web page. Many of the graphics that you would want to place on your web page may not be easy to create with any other package.
HTML
HTML or the Hypertext Markup language is the set of tags that you can use to tell the browser how the contents in your web page and applications are going to be placed or structured.
CSS
CSS or the Cascading Style Sheets would help to select the HTML tags and inform the browser how your content should appear or look like. You can apply CSS to style the HTML with sizes, backgrounds, colors, arrangements, and other attributes. Whether you are designing a web page just for fun or developing a real website, learning HTML and CSS at FITA Academy, Madurai is the best place to start.
JS
JS expands to JavaScript. It is a powerful high-level prototype-based interpreted programming language. It is used to control the behavior of the various elements of the web page. It can be used to modify the content on a web page according to the user's actions. All the confirmation boxes, call to action boxes, etc are coded using JavaScript. You can also use JS to create and use security passwords, set up interactive games, special effects, animations, and mobile apps.
With the JS coding techniques that we teach you in the Web Designing Course in Madurai at FITA Academy, you will be able to build beautifully designed interactive websites.
JQuery
With coding knowledge (JavaScript) you can bring about the functionality of different elements of the website that you are building. JQuery is a tool that lends you great flexibility and power in standardizing the different actions between the JavaScript code blocks and HTML elements. It is essentially a library consisting of different JavaScript code blocks. It essentially helps you to write less code to do more work.
The JQuery techniques that you are going to learn in Web Designing Training in Madurai at FITA Academy are going to make it easier for you to use JavaScript in the course of building your website.
Angular JS
This is basically a JS-based structural framework that comes into use when building dynamic applications on the web. With the Angular JS techniques that we are going to teach you at FITA Academy through Web Designing Course in Madurai, you will be able to design the most engaging websites featuring interactive graphics. This tool when rightly used can make front-end development and test very easy.
PHP & MySQL
PHP is a scripting language (open-source, server-side) that can be used to develop web applications and MySQL is an open-source RDBMS capable of handling large database connections. At FITA Academy, we bring out the simplicity of being able to use this powerful combination and create unique solutions such as robust e-commerce solutions with the help of other content management programs.
Enroll in FITA Academy's Web Designing Training in Madurai to learn in-depth about Web Design – such as its Concepts, Tools, Frameworks that will be helpful for you to have a precise understanding of the working of the Web Design field.