Course Highlights and Why SEO Training in Madurai at FITA Academy?

Introduction to Search Engine, Working of Search Engine, Search Engine Optimization, Necessity of Search Engine Optimization, Principles and Working of Search Engine Optimization, etc.

Learning about Google Boat or Google Crawler, Types of SEO Techniques, Google's SEO Algorithm Updates, Planning and Strategies of SEO, SEO tools, and necessity.

Understanding Technical SEO, Technical SEO Ranking Factors, Types of Meta Tags and their effect on SEO, Website Architecture Optimization, BreadCrumbs, Permalink Optimization, Canonicalization, etc.

Hands-on practices of setting up of Content Delivery Network, Installation of SSL, Improving Website Performance and Speed using Plugin, Perform Page Speed Test, XML and HTML Sitemap Creation and Optimization, Adding and Verifying a Website in Google Console, Google Analytics Setup and Monitoring.

Getting familiarized with Keyword Research Processes such as Keyword, Importance of Keyword Research, Types of Keywords, Keyword Analysis using Free and Paid Tools, Keyword Analysis using Chrome Extension, etc.

Getting acquainted with Competitor Keyword Analysis, finding Top Ranking Keywords, Hidden Ranking Keywords, and LSI Keywords.

Knowledge of Content Planning and Creation which includes Content Research, Content Structure, Content Planning with Keywords, etc.

Mastering On-page SEO practices such as Title Optimization, Content Optimization, Header Tags Optimization, Meta Description Optimization, Image Optimization, Internal Links, Outbound Links, Schema Markup.

Insights on Off-Page SEO practices such as Backlinks, Importance of Backlinks, High-quality Dofollow Backlinks, Social Media Submission, etc.

Understanding Negative SEO, Local SEO, and Analysis, etc.
Upcoming Batches
| | | | |
| --- | --- | --- | --- |
| 04-12-2023 | Weekdays | Monday (Monday - Friday) | |
| 07-12-2023 | Weekdays | Thursday (Monday - Friday) | |
| 09-12-2023 | Weekend | Saturday (Saturday - Sunday) | |
| 16-12-2023 | Weekend | Saturday (Saturday - Sunday) | |

Classroom Training
Get trained by Industry Experts via Classroom Training at any of the FITA Academy branches near you
Why Wait? Jump Start your Career by taking the SEO Classroom Training in Madurai!
Instructor-Led Live Online Training
Take-up Instructor-led Live Online Training. Get the Recorded Videos of each session.
Travelling is a Constraint? Jump Start your Career by taking the SEO Online Course!
Trainer Profile
The SEO training experts of FITA Academy are working personnel who hold a maximum of 10 years of experience in their field.
The SEO experts provide corporate training according to industry standards and degrees.
The tutors majorly concentrate on Job-oriented training to help students get placed in top companies.
Knowledge induction and skill development programs will also be conducted for students to enhance their competency.
The tutors will also provide career guidance, placement guidance, etc to support students in their career development.
The SEO trainers have individually completed training for more than 25 batches of students.
Soft skills like Leadership skills, Communication skills, Interpersonal skills, Teamwork skills, and problem-solving skills are also developed under the training of our professional training experts.
Learn at FITA Academy & Get Your
Dream IT Job in 60 Days
like these Successful Students!

Features of SEO Training in Madurai at FITA Academy
Real-Time Experts as Trainers
At FITA Academy, You will Learn from the Experts from industry who are Passionate in sharing their Knowledge with Learners. Get Personally Mentored by the Experts.
LIVE Project
Get an Opportunity to work in Real-time Projects that will give you a Deep Experience. Showcase your Project Experience & Increase your chance of getting Hired!
Certification
Get Certified by FITA Academy. Also, get Equipped to Clear Global Certifications. 72% FITA Academy Students appear for Global Certifications and 100% of them Clear it.
Affordable Fees
At FITA Academy, Course Fee is not only Affordable, but you have the option to pay it in Installments. Quality Training at an Affordable Price is our Motto.
Flexibility
At FITA Academy, you get Ultimate Flexibility. Classroom or Online Training? Early morning or Late evenings? Weekdays or Weekends? Regular Pace or Fast Track? - Pick whatever suits you the Best.
Placement Support
Tie-up & MOU with more than 1500+ Small & Medium Companies to Support you with Opportunities to Kick-Start & Step-up your Career.
Why Learn SEO Training in Madurai at FITA Academy?
Live Capstone Projects
Real time Industry Experts as Trainers
Placement Support till you get your Dream Job offer!
Free Interview Clearing Workshops
Free Resume Preparation & Aptitude Workshops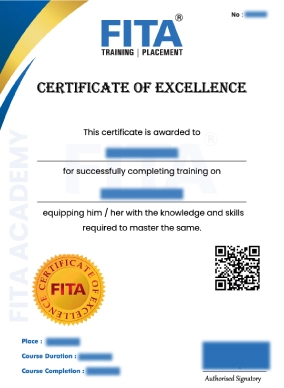 SEO Certification Course in Madurai
FITA Academy's SEO Certification is primarily conducted for Marketing Enthusiasts. Today Marketing enthusiasts are nothing but candidates who have a passion for Digital Marketing because traditional marketing is not utilized like before as it delivers only little value to businesses compared to Digital Marketing. So generally if we say Marketing Enthusiasts, they are Digital Marketing aspirers who have a keen interest in the field. SEO is a large part of the Digital Marketing field which is providing prominent opportunities for Marketing Enthusiasts. It has become one of the most in-demand skills in the Digital Marketing field and the demand has multiplied in large numbers by companies seeking passionate SEO candidates and also SEO Experts. Therefore getting certified in the SEO Course will enhance your chances of being preferred and hired by various kinds of industries like IT, Medical, Education, Training and Placement Industry, Real Estate, Food Industry, Legal Services, Pet Services, and more. Therefore SEO is not restricted to a single domain. Any business or industry that is running its services through owning a website and largely depends upon Digital Marketing requires SEO experts to help them get proper visibility in the Search Engines like Google, Bing, and Yahoo. There are no pre-requisites to learn the SEO Certification Course so interest and passion to explore and master the field are more than sufficient to reach higher positions in the field. FITA Academy is the best institute to learn the SEO Course in Madurai as we hold the best SEO experts in the field who are capable of imparting a definite and well-defined knowledge of the SEO process, its strategies, and methods.
Have Queries? Talk to our Career Counselor for more Guidance on picking the
right Career for you!
Placement Session & Job Opportunities after completing SEO Training in Madurai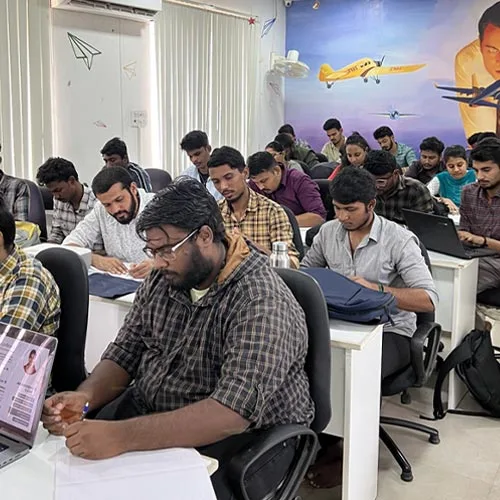 Search Engine Optimization may be a new concept for many people and some don't even know it comes under the Digital Marketing domain. So for people, who are new to this domain, SEO is nothing but the practice of following Google's recommended organic ranking methods such as Keyword Optimization, Content Optimization, Internal Linking, Link Building, Image Optimization, and many more. There are many On-page SEO and Off-Page SEO practices that constitute SEO as a whole. Prominent Training Institute like FITA Academy has drafted a precise and concise syllabus for SEO which is inclusive of real-time project completion at the end of the training program and through it, students should implement all the learnings they have gained. Back to the topic, the main purpose of SEO came into practice is because the top Search Engine like Google acknowledged the fact that in order to rank websites in terms of quality and relevance, it needed to come up with some algorithms or in other words, some practices that have to be followed which are eventually named as Search Engine Optimization practices. The literal meaning of SEO is that Websites and their Web Pages have to be optimized in accordance with the Search Engines' algorithms/principles.
Comping to the job opportunities, in today's age, employers are in need of SEO experts who can skillfully understand both On-page and Off-Page SEO practices and can implement them successfully to rank their websites in the top position of the SERP pages. The demand is so high for SEO professionals as every business today owns a unique website that needs undying the limelight. Some of the notable careers that the SEO domain provides the certified candidates are Search Engine Marketer, Business Marketing Consultant, Digital Marketer, Marketing Analyst, and Content Marketer. The name of these job roles differs from company to company. Finally, let us discuss the salaries of SEO Professionals in India. An SEO trainee earns an average of around Rs. 1,44,000 to 2,50,000 per annum. An SEO trainer earns around Rs. 6,00,000 to Rs. 8,40,000 per annum. An SEO Analyst earns around Rs. 3,50,000 to 5,50,000 per annum. A Content Writer earns around Rs. 3,00,000 to Rs. 6,00,000 per annum and so on. Enroll in FITA Academy's SEO Training in Madurai to gain a precise knowledge of the vast SEO practices that are there in the Digital Marketing field.
Success Story of SEO Training in Madurai
I love the Digital Marketing field. In this day and age, Digital Marketing has become the backbone of many businesses around the world. I wanted to base my career in this field as there is a good scope for the field as well as its aspirants. Chose to do my SEO Certification at FITA Academy because I came across the Academy online and they seemed to have a good acknowledgment for their training program. At first, it was difficult to understand the so many processes that were there in the domain. But our trainer just took her time to explain the concepts practically which was easy to comprehend.
Entering the Digital Marketing field seemed a good career option for me as Digital Marketing is a booming field that is providing a lot of career opportunities for its aspirants. So when I was deciding to choose an Institute to do my SEO Certification FITA Academy was recommended by one of my friends. She did the SEO Certification course here and now got placed as an SEO Consultant in a Digital Marketing Agency. FITA Academy really conducts the SEO Training program in a more detailed way through extensive practical sessions. Teaching this way really helps to comprehend the SEO practices and have a good understanding of them.
When I decided to choose Digital Marketing as my career path, I was really confused to choose my sub-domain. But after some research, SEO stood apart and it had pretty good opportunities for freshers. I chose FITA Academy to do the certification because I was relay impressed by the reviews for this course. To start with, the training classes were really engaging and interactive. My trainer had this commanding knowledge of all the SEO processes and she was quite good at teaching them too. I must say this is the best training program I attended for a course. I really recommend FITA Academy to all the freshers and SEO aspirants out there.
The Digital Marketing field was suggested by my professor as she said it is one of the good career options for freshers. I chose to do the SEO Certification Course because it has good scope for everyone aspiring to enter into the Digital Marketing field. I am glad that I did my SEO Course at FITA Academy because their training program was absolutely precise and detailed. Most of the classes were held as practical sessions teaching the real-time practices of the SEO domain. The project handling was also really helpful to understand more about the SEO process first-hand. Overall, it was a beneficial training program that should be attended by Digital Marketing as well as SEO aspirants.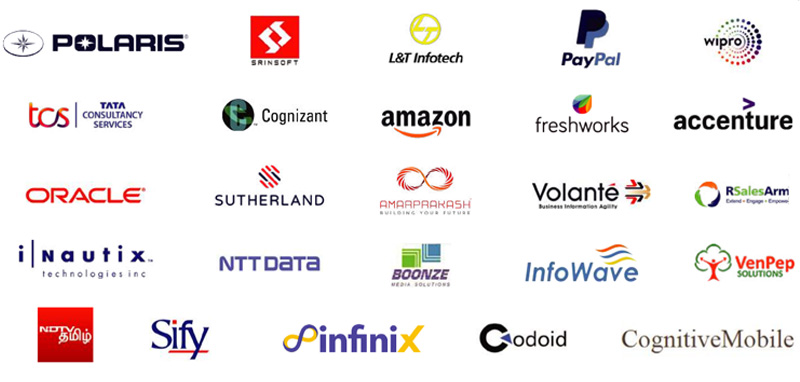 Frequently Asked Question (FAQ) about SEO Training in Madurai
Additional Information of SEO Training in Madurai
What is SEO?
The acronym SEO stands for Search Engine Optimization which is the process of optimizing your website to get traffic or rank in the organic searches which is in the Search engines like Google, Bing, and Yahoo.
Though promoting business activities through paid advertising and social media can generate traffic to the websites, significant online traffic is done by a search engine. Many businesses rely on SEO techniques to promote their business because it builds trust and credibility. The key function of SEO in any business is to establish a strong foundation of the website by making it user-friendly and easy to navigate. There are numerous factors taken into account while establishing authority in search engines like Google. The factors that create authority are listed below.
Quality Backlink profiles
Machine- learning Signals
Optimized On-page element and content.
Also, the SEO technique is affordable for any organization to develop their business when compared to other promoting practices. Thus, SEO has become the driving force in the majority of businesses to promote their activities.
Enhance your career opportunities by enrolling yourself in SEO Course in Madurai at FITA Academy and learn the course professionally under the guidance of experienced tutors.
SEO Course Highlights
Search Engine Optimization is the technique that helps to increase the rankings, relevance, and visibility of webpages on the search engine results. SEO Course in Madurai at FITA Academy provides students with the necessary training on creating traffic to the sites and explaining the concepts of SEO clearly from the basics. Listed below are the key highlights of the course.
Link-building
On-page Optimization
Off-page Optimization
SEO local search
SEO site audits
Competitor Analytics
SEO tools
Off-page optimization technique
Recent updates of Google Algorithms
Generate relevant SEO keywords
Eligibility Criteria to join the SEO Course at FITA Academy
Freshers who aspire to begin their professional careers can opt for this course. Besides freshers, the course is equally useful for other professionals as well. Given below is a list of other professionals who can benefit from learning SEO techniques.
Business Owners
Entrepreneurs
Online Marketers
Marketing Professionals
Bloggers
Fresher Graduates
Copywriters & Content Writers
Career Prospects of SEO
SEO is one of the flourishing careers at present globally. Also, it is the most rewarding marketing discipline. The career growth in the field of marketing will be progressive if one has the skill sets of SEO. Also, SEO is one of the emerging careers in India as the number of people who utilize the internet for Personal and Professional purposes is increasing day-by-day and the scope of expanding your career aspects is higher.
Given below are the various job profiles offered in an organization on completing the SEO course.
SEO Trainee
Junior SEO Executive
Senior SEO Executive
SEO Analyst
Senior SEO Analyst
Link Building Expert
SEO Consultant
SEO Project Manager
SEO and SEM Specialist
Analytics Expert
SEO Trainer
Content Writers and Bloggers
Freelance SEO consultants
Based on the report submitted by Payscale.com, the scope of SEO growth in the Digital marketing area is comparatively high and it has created more job opportunities in recent years. The average package offered for a fresher is Rs 3,00,000 per annum also the package and perks vary based on the experience. Join SEO Training in Madurai at FITA Academy and learn the course with the recent iterations of the search engine algorithms. Tutors at FITA Academy are well-expertized in this field and they train the students efficiently in applying the SEO techniques.
Knowing more about the Key Elements of SEO
Keywords: Keywords play a crucial role in the SEO techniques, they should be well-researched, carefully chosen before using the websites. Keywords are the words that the prospects use to find online content and a particular brand. Also, it is mandatory to use URLs, Backlinks, and Local Keywords to increase the traffic of your website.
On-Page SEO: The ranking of any website is decided based on the on-page factors. The on-page factors include technical aspects like quality of your code, the site speed, web structure, internal navigation, and on-page alignment. Also, content relevancy and user experience are important factors of SEO On-Page sites. SEO Training in Madurai at FITA Academy trains the students efficiently in understanding the concepts of SEO techniques and their application.
Off-Page SEO: It refers to the activities that are carried out outside of a website to increase organic visibility. It is also called link building that aims to create several reliable links from other websites since the search engine uses them to increase the reliability of the website.
Content: Content is the most important part of SEO because only with the help of it you can reach and engage the audience in your business. The content provided on any website should be relevant and reliable to the users. The types of content published on a website are as follows.
Web Page Content
Blogs
Whitepapers and Ebooks
Social Media posts
Newsletters
Search Engine Marketing (SEM): It is the method of paid marketing efforts that includes tools like Google AdWords, Native Ads, Social Media Ads, Google Shopping Ads, Pay-Per-click, and Display ads. SEM helps you in targeting the specific audience easily compared to other tools. This method comes under Search Engine also it is one of the popular methods used in Digital Marketing like SEO. SEO Training in Madurai at FITA Academy supports students with a holistic understanding of the course also they train the students with industry-relevant skills.
Enroll yourself in SEO Training in Madurai at FITA Academy and have a holistic understanding of the SEO techniques under the guidance of industry experts. Also, tutors at FITA Academy train the students efficiently to adapt themselves in a professional environment.