Course Highlights & Why Big Data Training in Coimbatore at FITA Academy?
Introduction to Big Data and Hadoop that includes learning of Big Data, Big Data Analytics, History of Hadoop, Apache Hadoop, Analysing Data with Unix tools and Hadoop, etc.
Learning of Hadoop Distributed File System including the design of HDFS, HDFS concepts, Command Line Interface, Hadoop file system interfaces, Data flow, Data ingest with flume, etc.
Knowledge on Map Reduce like Anatomy of a Map-Reduce Job Run, Failures, Job Scheduling, Shuffle, and Sort, Task Execution, Map Reduce Types and Formats, Map Reduce features.
Comprehending Hadoop Ecosystem through Pig, Hive, Hbase, Big SQL.
Understanding Pig through Execution modes of Pig, Comparison of Pig with databases, Grunt, Pig Latin, etc.
Learning of Hive through Hive Shell, Hive Services, Hive Metastore, Comparison with Traditional databases, HiveQL, etc.
Acquiring skills in Hbase and Big SQL.
Proficiency in Data Analytics with R that includes Machine Learning, Supervised Learning, Unsupervised Learning, Collaborative Filtering, etc.
FITA Academy has successfully trained 25,000+ students to achieve their career goals.
FITA Academy has tie-ups with more than 1200+ companies to provide students diverse career opportunities.
FITA Academy possesses 1000+ qualified industry professionals as training experts for the career prosperity of students.
Upcoming Batches
| | | | |
| --- | --- | --- | --- |
| 21-06-2021 | Weekdays | Monday (Monday - Friday) | |
| 24-06-2021 | Weekdays | Thursday (Monday - Friday) | |
| 26-06-2021 | Weekend | Saturday (Saturday - Sunday) | |
| 03-07-2021 | Weekend | Saturday (Saturday - Sunday) | |

Classroom Training
Get trained by Industry Experts via Classroom Training at any of the FITA Academy branches near you
Why Wait? Jump Start your Career by taking Big Data Training in Coimbatore!
Instructor-Led Live Online Training
Take-up Instructor-led Live Online Training. Get the Recorded Videos of each session.
Travelling is a Constraint? Jump Start your Career by taking the Big Data Online Course!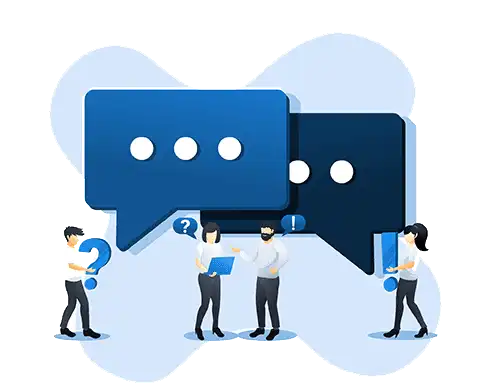 Have Queries? Talk to our Career Counselor
for more Guidance on picking the right Career for you!
Trainer Profile
The Big Data Hadoop training experts of FITA Academy are professionals e who hold a maximum of 10+ years of experience in the Big Data domain.
The Big Data trainers majorly concentrate on Job-oriented training to help students get placed in top companies.
Knowledge induction and skill development programs will also be conducted for students to enhance their competency.
Trainers provide both career guidance and placement guidance support.
Soft skills like Leadership skills, Communication skills, Interpersonal skills, Teamwork skills, and problem-solving skills are also developed under the training of our professional training experts.
The Big Data Hadoop experts provide corporate training according to industry standards and degrees.
The subject matter experts of FITA Academy concentrate more on the practical sessions to teach the industry-relevant technical skills to make them proficient in the Big Data domain.
Features
Real-Time Experts as Trainers
At FITA, You will Learn from the Experts from industry who are Passionate in sharing their Knowledge with Learners. Get Personally Mentored by the Experts.
LIVE Project
Get an Opportunity to work in Real-time Projects that will give you a Deep Experience. Showcase your Project Experience & Increase your chance of getting Hired!
Certification
Get Certified by FITA. Also, get Equipped to Clear Global Certifications. 72% FITA Students appear for Global Certifications and 100% of them Clear it.
Affordable Fees
At FITA, Course Fee is not only Affordable, but you have the option to pay it in Installments. Quality Training at an Affordable Price is our Motto.
Flexibility
At FITA, you get Ultimate Flexibility. Classroom or Online Training? Early morning or Late evenings? Weekdays or Weekends? Regular Pace or Fast Track? - Pick whatever suits you the Best.
Placement Support
Tie-up & MOU with more than 1000+ Small & Medium Companies to Support you with Opportunities to Kick-Start & Step-up your Career.
Big Data Certification Course in Coimbatore
About Big Data Certification Course in Coimbatore at FITA Academy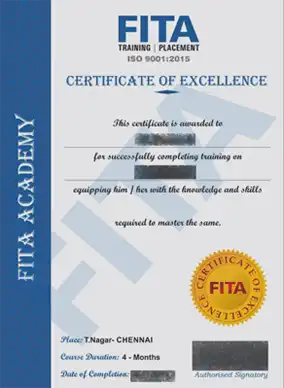 Big Data Certification Course in Coimbatore
The Big Data Course in Coimbatore at FITA Academy will endorse students in acquiring the necessary skills to make them aware of the developments and practices followed in the industry. To start with, students will be learning the fundamental applications of Hadoop and YARN. They will also be learning concepts and applications such as Zookeeper, Hbase, Oozie, Pig, Hive, Map Reduce, and others. The ability to set up pseudo-node and multi-node clusters on Amazon EC2 will be encouraged under the proper guidance of the training experts. Moreover, learning to work with Avro data formats, acquiring skill in writing spark applications (like Spark, Spark SQL, Data Frame, etc), Configuring ETL tools (including Pig, Hive, Map Reduce), applying Hadoop testing applications, and finally obtain the quality to build real-life projects.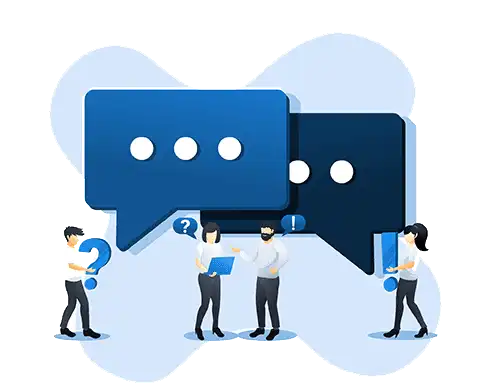 Have Queries? Talk to our Career Counselor
for more Guidance on picking the right Career for you!
Job Opportunities After Completing Big Data Training in Coimbatore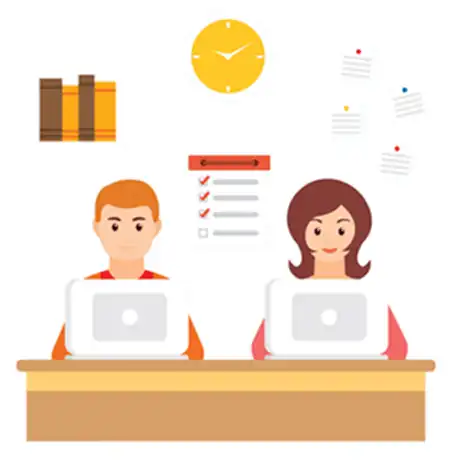 Big Data has become the topic of the industry as it comes with the capacity to deliver humongous information relating to the particular field. Big Data is a collection of data categorized into Black Box data, Social Media Data, Stock Exchange Data, Transport Data, and Search Engine Data. These data are stored and retrieved for future use to deliver a simplified solution for the customers. On the other hand, Hadoop is an open-source software framework used for storing and processing a large volume of Big Data. Hadoop is different from traditional databases as traditional databases process only structured data whereas, Hadoop can process all formats of data that are structured, semi-structured and unstructured.
Due to these reasons, Big Data with Hadoop processing has become an influencing factor in the Big Data world, and also Hadoop developers are rising in demand for the same. Some of the exquisite job roles given for the Hadoop developers are given below.
Hadoop/Big Data Developer
Hadoop Administrator
Data Engineer
Big Data Architect
Machine Learning Engineer
Software Development Engineer
Big Data Engineer
Big Data Consultant
Some high-end companies that are hiring Big Data Hadoop Developers are Amazon Web Services, Cloudera, MapR Technologies, Microsoft, Intel, Hortonworks, Teradata, and Pivotal Software.
The average salary for Hadoop developers in India is Rs. 8,85,617 per annum. The salary for an experienced Hadoop developer is Rs. 10,98,934 per annum.
The Hadoop Training in Coimbatore will facilitate students in learning the Big Data Hadoop technology to its fullest to reap the maximum benefits in learning the course.
Also Read: Hadoop Interview Questions and Answers
Student Testimonials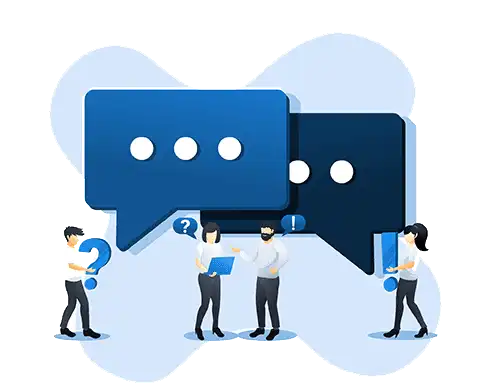 Have Queries? Talk to our Career Counselor
for more Guidance on picking the right Career for you!
Addition Information
Definition Of Big Data (Hadoop)
The ecosystem of the Big Data Hadoop consists of different technologies like Map-reduce, Apache Pig, HDFS, Apache Pig, Apache Sqoop, Apache Hive, and HBase. The detailed description and application of all these technologies with practical examples make the different concepts clear. Big data is the term used to refer to a large volume of data that can be structured, unstructured, and semi-structured. Join the Hadoop Training in Coimbatore to know the different usage of the data in the real-time business scenario.
An example of structured data is the system data saved in a file or folder or data from the network with the right format. The example for unstructured data is real-world information like Google search results, information from social media, and information in the form of video or photograph. Semi-structured data are CSV files, XML format, and JSON. The structured data is easy to store and analyze but unstructured data gives information about the user experiences. Big Data Course in Coimbatore is the best course available in FITA Academy for the student with a passion for learning.
Key Points About The Standards Maintained With FITA Academy
The training module is from scratch for building Hadoop clusters and writing programs with Map-reduce. The basics are explained with a focus on the different types of students.
FITA Academy provides knowledge of the challenging environment through real-time projects and case studies. Join FITA Academy for the Big Data Training in Coimbatore and experience the usage of practical knowledge in the technology.
Training is very helpful to clear the global certifications. Even after the course, the trainers extend their support for preparing the global certifications. FITA Academy provides the Big Data Course in Coimbatore and helps the students for getting the authorized certification.
The counselors clearly explain the prerequisites like what is needed for the administration role and what is needed for a developer role. UNIX or Linux is essential for administrations and programming knowledge or Core Java is essential for development. Big Data Hadoop Training in Coimbatore is the best course for administrators and developers.
Challenges Faced In Hadoop Projects
Hadoop has low-level APIs with complex distribution over systems; it requires more specialized knowledge. Hadoop Certification in Coimbatore will help for the Hadoop certification to the learners and gain special skills.
The separation of APIs and business logic is difficult and it requires practical knowledge to deal with it.
Hadoop consists of multiple technologies and it requires in-depth knowledge to integrate the technologies. Hadoop Training in Coimbatore will teach the students about multiple technologies.
The processing of data demand for the storage with different logics and for this part knowledge is required.
Multiple components are required for batch ingestion and real-time analysis. So, learning deeply is essential to win over the challenging task for Hadoop.
Who Is Eligible To Learn Hadoop?
Hadoop is used in many big companies and the only eligibility to learn this course is the interest. At FITA Academy we engage the students with minimum knowledge in administration; programming and also we train the beginners in Hadoop. Linux knowledge helps for the installation and usage of Hadoop as Hadoop is built up with Linux. Big Data Training in Coimbatore is conducted by industry experts who create interest in the students on different concepts in training. They hone the technical skills required for beginners and experienced.
What Are The Skills Essential For A Hadoop Role?
Before searching for the job students are stuck with the thought of the nature of the job. The knowledge and the skills both are equally essential to win over the job challenges. Let us shed light on the skills needed to get acquainted with the different job roles after completing the Hadoop training. Hadoop Course in Coimbatore with FITA Academy is the best course to transform the basic skills into advanced level skills.
As a foremost requirement, programming skill is required to become an efficient data analyst. The languages which are demanded are R, Python, C++, and Java. Slowly the learners can learn different languages and progress.
Machine learning concepts are used for the analysis and to use the optimal use of the neural networks. To produce efficient techniques, statistical and quantitative skills are essential. Big Data Hadoop Training in Coimbatore is the right course for candidates with an interest in data analysis or business analysis.
There are wide ranges of tools used for the analysis which can be grouped as basic and advanced level. The basic tools are SQL, R, and Excel. Cognos, SAS, SPSS, and MATLAB are the wide range of tools used for data analysis at a higher level. Tool knowledge is essential for the desired result.
Creativity is essential to arrive at the decision with the interpretation of data. The dashboards and reports provide only structured data and it is not the complete data for the decision.
Responsibilities Of Hadoop Professionals
Big Data Training in Coimbatore helps you to play The different roles for Hadoop professionals are software developers, software architects, data managers, data scientists, data analysts, and business intelligence professionals. We have provided insight into the different roles for Hadoop professionals.
Hadoop Software Developers
The job of the Hadoop software developer deals with the programming and they also understand the different architecture or designs of the Hadoop. The developers maintain the Hadoop environment, create the tables for the hive, assign schemas, deploy clusters for HBase, manage the cluster, create new clusters, check the security checks, check the run time issues with the Hadoop system, and handle the bugs from the run time. So Big Data Training in Coimbatore tends to get a good Placement in IT sectors.
Hadoop Software Architects
Architects work with the Cloudera and Horton works, possess knowledge on the distribution of Hadoop, take care of the Hadoop cycle, understand hive, HBase, and Java, and check the deployment of the Hadoop solution.
Hadoop Data Manager
Hadoop Manager takes care of the administration task and possesses in-depth knowledge of the tools used for the data analysis.
Data Scientist
Data scientists have strong knowledge in the business and use statistics, data analysis tools, and analytics for the business forecast. Data Scientists work in teams in organizations for research and development.
Data Analyst
Data Analysts collect the information and make the information as news. Data analysts use tools to collect the data and sometimes manually collect the data. Join FITA Academy for Hadoop Certification in Coimbatore to become an expert in data analysis.
Business Analysts
Business analysts take care of the requirements for the projects, analyze the data, create the documents and take care of the sales of the company.
FITA Academy is the best center for Hadoop Training in Coimbatore due to its solemn approach to practical and real-time training. After completing the course the learners are provided with constant support to clear the certification and placement guidance. Big data technology is expected to grow exponentially and the industry will demand many Hadoop professionals. Learning technologies as per the market demand is a wise decision and FITA Academy will help the students to have a blissful future.