Course Highlights and Why Software Testing Course in Coimbatore at FITA Academy?

The course encompasses theoretical and practical learning experiences, ensuring a comprehensive understanding of manual and automated testing concepts.

The Course is designed and conducted by expert trainers with a decade of experience in Software Testing Platforms, meeting the highest global industry standards.

The Training program helps students explore various testing tools, aiming to make them proficient in software testing.

The Course offers regular recap sessions to reinforce the knowledge gained in previous software testing classes.

FITA Academy offers hands-on training in Software Testing techniques through capstone projects facilitated by real-time professionals.

The Software Testing Course in Coimbatore provides flexible batch timings, including weekend, weekday, and fast-track options.

We provide valuable certification and placement training for the students upon course completion.

An active Placement Cell is committed to helping students find the right career path and secure their dream jobs through the tie-ups with over 1,500 companies, ranging from start-ups to large companies.
Upcoming Batches
09-12-2023
Weekend
Saturday (Saturday - Sunday)
11-12-2023
Weekdays
Monday (Monday - Friday)
14-12-2023
Weekdays
Thursday (Monday - Friday)
16-12-2023
Weekend
Saturday (Saturday - Sunday)

Classroom Training
Get trained by Industry Experts via Classroom Training at any of the FITA Academy branches near you
Why Wait? Jump Start your Career by taking Software Testing Course in Coimbatore!
Instructor-Led Live Online Training
Take-up Instructor-led Live Online Training. Get the Recorded Videos of each session.
Travelling is a Constraint? Jump Start your Career by taking the Software Testing Online Training!
Software Testing Course Objectives
Gain proficiency in various software lifecycle models, including Waterfall, V, Incremental, RAD, Agile, Iterative, and Spiral.
Comprehend the significance of testing and learn about the Software Testing Life Cycle (STLC), emphasising verification and validation.
Acquire skills in testing desktop, web, and mobile applications.
Develop expertise in creating and implementing a comprehensive Test Strategy and Test Planning using real project scenarios.
Learn various test design techniques, such as Equivalence Partitioning (EP), Boundary Value Analysis (BVA), Decision Table Testing, State Transition Diagrams, Use Case Testing, and more.
Understand and apply coverage metrics like Statement Coverage, Branch Coverage, Path Coverage, and LCSAJ Testing.
Execute test cases effectively and master the art of test reporting.
Gain insights into Defect Tracking Mechanism and Life Cycle, including categorization, security assessment, and prioritization.
Explore both Static and Dynamic Testing techniques, including White Box and Black Box Testing.
Begin the journey into automation testing, covering feasibility analysis, planning, design, test environment setup, script generation, execution, defect analysis, and the associated costs.
Explore Selenium, Selenium IDE, Selenium RC, Selenium Webdriver, Selenium Grid, Core Java, Testing Frameworks, Keyword-driven Framework, Data-driven Framework, Hybrid Framework, and Continuous Integration with Hudson.
Gain hands-on experience in testing frameworks by working with real-time capstone projects.
Software Testing Course Trainer Profile
The Software Testing Course in Coimbatore at FITA Academy has expert trainers with a decade of professional experience in the software industry.
Our Trainers are actively working in the industry, possessing various testing roles, including Test Engineer, Test Analyst, and Test Manager.
Students will be imparted with industry-relevant skills and current industry standards of Software Testing by our instructors.
The Trainers at FITA Academy deliver a well-balanced education encompassing theoretical knowledge and practical skills in Software Testing practices.
After every session, our trainers track the progress of each student through regular assessments.
The Software Testing Trainers provide personalised attention to each student to clear their doubts and assist them throughout the course.
Under the guidance of our expert instructors, students will undergo real-time capstone projects.
The Software Testing Trainers at FITA Academy offer valuable insights into interview preparation and handling through mock interview sessions.
Learn at FITA Academy & Get Your
Dream IT Job in 60 Days
like these Successful Students!

Student Success Story of Software Testing Course in Coimbatore
Shrawan, a recent B.E – Computer Science graduate from Pollachi, had aspirations of becoming a software engineer since his school days. He was inspired by his cousin who is a senior software developer, due to the attraction of the well-paid and culturally rich environment associated with software engineering. Shrawan discovered during his B.E that coding played a pivotal role in the field, a prospect he found unappealing. Despite his hesitation with coding, he successfully completed his degree without any backlogs.
In his final year, with an awareness of upcoming campus and off-campus interviews, Shrawan recognized the need to upskill for better job prospects in the IT sector. Although coding was not his preference, his passion for becoming a software engineer persisted. To align his interests, he opted for a Software Testing Course, strategically minimizing the coding aspect.
When looking for the Best Software Testing Training Institute In Coimbatore, he found FITA Academy. He contacted us and enquired about the course details. Our coordinator explained about the features of the course. Satisfied with the course details, he enrolled for the Software Testing Training in Coimbatore at FITA Academy.
He diligently attended each session and completed capstone projects under expert guidance. Upon course completion, Shrawan received a valuable certification from FITA Academy and underwent placement training. Subsequently, he attended interviews at HCL and ITSS Global, ultimately accepting an offer from ITSS Global for the role of Junior Software Tester with a salary package of 2.8 LPA.
Features of Software Testing Course in Coimbatore at FITA Academy
Real-Time Experts as Trainers
At FITA Academy, You will Learn from the Experts from industry who are Passionate in sharing their Knowledge with Learners. Get Personally Mentored by the Experts.
LIVE Project
Get an Opportunity to work in Real-time Projects that will give you a Deep Experience. Showcase your Project Experience & Increase your chance of getting Hired!
Certification
Get Certified by FITA Academy. Also, get Equipped to Clear Global Certifications. 72% FITA Academy Students appear for Global Certifications and 100% of them Clear it.
Affordable Fees
At FITA Academy, Course Fee is not only Affordable, but you have the option to pay it in Installments. Quality Training at an Affordable Price is our Motto.
Flexibility
At FITA Academy, you get Ultimate Flexibility. Classroom or Online Training? Early morning or Late evenings? Weekdays or Weekends? Regular Pace or Fast Track? - Pick whatever suits you the Best.
Placement Support
Tie-up & MOU with more than 1500+ Small & Medium Companies to Support you with Opportunities to Kick-Start & Step-up your Career.
Why Learn Software Testing Course in Coimbatore at FITA Academy?
Live Capstone Projects
Real time Industry Experts as Trainers
Placement Support till you get your Dream Job offer!
Free Interview Clearing Workshops
Free Resume Preparation & Aptitude Workshops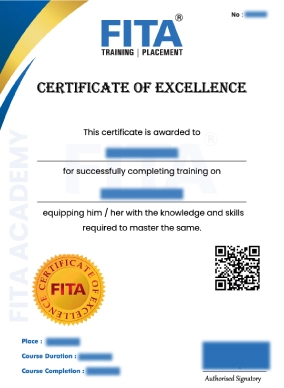 Software Testing Certification Training in Coimbatore
Obtaining a certification in Software Testing is a recognised professional credential within the industry, showcasing the candidate's expertise in the Software Testing platform and its practical application. This certification affirms that candidates possess the essential skills to function as Software Testers, backed by real-time project experience gained through course completion. Including this certification on your resume is highly advantageous, as it captures a recruiter's attention during interviews and broadens the spectrum of available career opportunities.
Our Software Testing Certification Course in Coimbatore, offered by FITA Academy, concentrates on refining the skill sets necessary for a professional Software Tester. Guided by our Real-Time professionals, this course ensures comprehensive coverage of essential concepts. The instructors facilitating our Software Testing Course in Coimbatore bring to the table over 10 years of industry experience. Enrolling in this course enables you to enhance your proficiency with the latest updates in the field of Software Testing.
CAST (Certified Associate in Software Testing)
This certification assesses an applicant or candidate's proficiency in software testing principles and foundational quality practices. It evaluates knowledge across diverse skill areas within the Software Testing ecosystem. The assessment covers aspects like understanding the risks associated with the software system's life cycle, creating test cases (including black-box testing), conducting checkpoint reviews and handling exceptions. It also covers testing specialised technologies in mobile or cloud-based applications, compiling test reports with collected metrics and data interpretation graphs.
CSQA (Certified Software Quality Analyst Certification)
This certification provides an avenue for recognition, as it assesses candidates based on professional competence. This competence pertains to understanding the practices and principles of Quality Assurance (QA) in Software Testing. The certification evaluates your knowledge in assessing software products and related services using the concepts and principles of Quality Assurance.
International Software Testing Qualifications Board (ISTQB) Certification
This certification is widely acknowledged for software testing, catering to both foundational and advanced levels. An expert-level certification is currently in development. ISTQB's international working groups facilitate comprehensive preparation for roles such as software testers, test managers, test analysts, IT directors, and QA managers (quality assurance managers) across all certification levels. At the foundational level (comprising one module), candidates can choose between the Foundational Level Core certification and the Foundational Level Specialist certification. Likewise, the advanced level (comprising three modules) offers options for both the Advanced Level Core Certification and the Advanced Level Specialist Certification.
Certified Quality Engineer (CQE)
The certification process for a Certified Quality Engineer (CQE) involves a two-mode examination. The first mode is computer-delivered in English, comprising 175 questions to be completed within 5 hours and 18 minutes. Among these, 160 questions are of the multiple-choice type (MCQ), while 15 questions are unscored and do not impact the final result. Conversely, the paper-and-pencil examination, available in English, Portuguese, Spanish, Mandarin, and Korean in specific locations, consists of 160 questions to be finished within 5 hours.
To be eligible for the CQE certification, candidates must possess either 8 years of experience in one or more CQE areas or a minimum of 3 years experience in a decision-making role related to the execution and control of quality inspection processes in any of its areas.
The examination covers the concepts including service quality control, principles for evaluating product quality, development and analysis of statistical models, and accurate diagnosis of metrology in management information systems. Additionally, the certification assesses critical skills related to the validation and verification of sampling, distributions, and capability studies based on hypothetical statistics, risk assessment, and acceptance criteria.
Certified Manager of Software Testing (CMST)
This certification evaluates the skills and proficiencies of individuals with a focus on software testing, preparing them for roles at the management level within software testing.
Certified Software Tester (CSTE)
This certification is ideal for those aiming to set robust standards for qualification at the initial stage and provide clear guidance for testing through a self-directed educational program. To attain the certified software tester position, one must demonstrate the ability to apply principles and practices of quality control.
The CSTE is structured into two parts, both accessible at Pearson Vue Testing Centers. To participate in these exams, candidates must enroll in the certification program, where they will receive the Software Testing Body of Knowledge for CSTE (STBOK). This comprehensive 557-page PDF encompasses the entire examination syllabus.
ISTQB Foundation Level (CTFL)
This certification applies to various software delivery methodologies, such as Agile, DevOps, Waterfall, and Continuous Delivery. The 2018 foundation-level course is particularly suitable for individuals seeking to showcase practical knowledge of fundamental software testing concepts. This includes professionals in roles like quality manager, business analyst, project manager, and software development manager.
The CTFL certification is well-suited for those aspiring to foundational positions in testing, including test consultants and test analysts. There are no specific eligibility for the exam, making it accessible to anyone interested.
Have Queries? Talk to our Career Counselor for more Guidance on picking the
right Career for you!
Placement Session & Job Opportunities after completing Software Testing Course in Coimbatore

Software Testing stands out as one of the rapidly expanding fields within the IT industry, according to NASSCOM reports. Over the next few years, projections indicate that the global worth of the Software Testing market will reach a remarkable $50 billion, marking a historic high in the industry.
Furthermore, recent years have witnessed a substantial increase in the number of testers in India, surpassing growth in the preceding years. Various sectors, including Healthcare, BFSI, Manufacturing, Retail, E-commerce, and others, have embraced software application development to enhance user engagement, leading to a surge in demand for testers.
"Students receive 100% placement training to enhance their prospects of securing jobs upon course completion."
Software Testing has become an integral component of the Software Development Life Cycle (SDLC) or the development process of a software product. It is imperative to assess software products from the early stages of development to verify the seamless functioning of built functionalities. Testing is primarily conducted to ensure the smooth performance of the product when utilized by customers.
Beyond performance, software is also scrutinized for security, quality, cost reduction in development, bug minimization, and other factors. Individuals responsible for testing these software products are referred to as software testers, Software Test Engineers, or Quality Assurance (QA) testers. The role of software testers is extensive, involving various types of testing and the implementation of diverse testing strategies to ascertain that the developed software product is free from defects and aligns precisely with client requirements. The Software Tester Salary for Freshers ranges from Rs. 1.3 LPA to 2.5 LPA. A minimum of one year of experience is necessary to qualify as a Software Tester.
FITA Academy provides comprehensive training in Software Testing concepts, imparting essential professional skills necessary to thrive as a tester. Guided by real-time mentors, the academy ensures a thorough understanding of Software Testing concepts and provides certification for proficiency in the field.
Prominent companies such as HCL, Oracle, IBM, Accenture, Infosys, Cognizant, TCS, AutoDesk, Redhat, and Bank of America, among others, are actively recruiting testers. These companies offer diverse job titles, including Quality Analysts Trainees, Quality Analysts Testers, Software Engineer Testers, Senior Quality Analysts, Test Managers, Automation Testers, and Senior Test Managers. Here are some of roles you can opt for after completing the Software Testing Course in Coimbatore:
Manual Testing Engineer 
Manual testing engineers play a crucial role in verifying that software systems align with user requirements. They collaborate with testers to gather data and provide recommendations for modifications in software development. Upon Completing a Software Testing Training in Coimbatore at FITA Academy, you can opt for Manual testing if you are interested in this role. Numerous opportunities for manual testing engineers exist in India, emphasizing the importance of thorough research on each job opening before submitting an application.
Test Analyst
As a professional in software testing, you will undertake diverse tests to uphold software quality. A pivotal duty of a software test analyst is the design, planning, and execution of tests. It is also your responsibility to ensure the relevance of all test cases to the product and the execution of tests as per the plan.
There are numerous positions like test analyst roles you can opt for, after taking a testing course at Software Testing Institute in Coimbatore.
QA Lead
A QA Lead bears the responsibility of guaranteeing the quality of software products, often conducting testing before their release to the public. Their role encompasses coordinating all activities within Quality Assurance (QA). It is incumbent upon them to ensure that every team member fulfills their tasks within established deadlines to meet project completion timelines.
Following completion of a Software Testing Course in Coimbatore at FITA Academy, the QA Lead's duty is to verify that the tested software aligns with the client's specific requirements. This involves conducting tests, analyzing results, and offering constructive feedback to developers. To stay abreast of technological advancements, it is crucial for a QA Lead to remain updated on new techniques and technologies.
Test Manager
The role of a Test Manager is pivotal within the software testing organization. They bear the responsibility of maintaining the test environment, executing tests, and overseeing the outcomes. On a day-to-day basis, Test Managers are tasked with overseeing the operations of a software testing environment. This encompasses managing testing resources, client and server applications, and test reports. Additionally, Test Managers provide leadership and guidance to the team during testing events.You can become Proficient in test management tools through the Software Testing Training Institute In Coimbatore.
After taking the Testing Courses in Coimbatore, with the skillset gained, you will be able to work in various testing roles. FITA Academy offers a top-class Software Testing Course in Coimbatore, helping students become a pro in software testing.
Software Test Architect
Upon completion of a Software Testing Training in Coimbatore, an individual can become a software test architect. The crucial duty of a software test architect is to design, implement, and sustain software test frameworks and tools. Familiarity with the software development process and the utilization of unit testing tools is imperative.
The Software Test Architect is tasked with keeping their team informed about new applications, necessitating effective communication with software testers to apprise them of ongoing tests and how these tests can enhance the product.
Success Story of Software Testing Course in Coimbatore
The Software Testing Training in Coimbatore was very helpful to me. As a fresher, I was able to understand all the concepts and topics. The staff delivered the classes clearly and concisely. The lab facilities were good and the classes went as per the schedule. There was no skipping of concepts or classes. Overall, it's a commendable effort by the staff, and thanks to FITA Academy for providing such skilled trainers.
Starting as a beginner in the testing course, I would say FITA Academy is the Best Software Testing Training Institute in Coimbatore. I enjoyed my classes and had a good experience learning at FITA Academy. They have the best syllabus for teaching freshers to provide them with the best knowledge. The staff was friendly and cordial in assisting in educational and non-educational things.
I attended the Software Testing Course in Coimbatore. The classes were interesting and the lecturers professionally handled the classes. It was much up to my expectations and I would recommend anyone to join FITA Academy for the Software Testing Training in Coimbatore. They have good trainers and good lab facilities for quality training.
Joining the Software Testing Course in Coimbatore helped me to find a job in a modest Software company. Their continuous assistance in placement helped me to land a job soon after completing the course. Thanks to FITA Academy for the precise guidance they provided.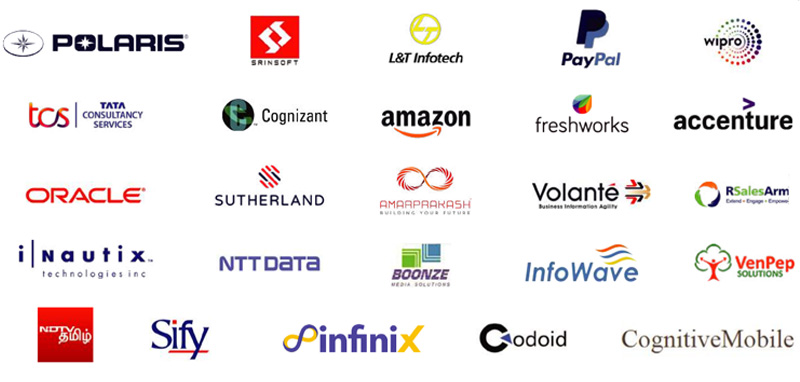 Frequently Asked Question (FAQ) about Software Testing Course in Coimbatore
General Q & A about Software Testing Course in Coimbatore
What is the fee for Software Testing Courses in Coimbatore?
The Course fee for software testing may vary depending on the institution and the specific type of course you choose. Approximately, the fee structure of the Software course ranges from Rs.15,000 to Rs. 50,000.
Is the software testing course easy?
Learning software assurance QA testing is straightforward and not heavily focused on coding. While some coding is necessary, it doesn't require as much as that of a software or web developer.
What is the starting salary for a Software Tester in Coimbatore?
The typical initial salary for a Software Tester in India is approximately ₹1.3 Lakhs per year (equivalent to ₹10.8k per month). A minimum of one year of experience is necessary to qualify as a Software Tester.
Can a non IT person learn testing?
Yes. Anyone can learn software testing regardless of their past experience. If you desire to learn, you can also shine in the software testing domain.
Is testing good for freshers?
Opting for a career in software testing can be a compelling choice for individuals drawn to the tech industry, relish problem-solving, and possess keen attention to detail. This field presents numerous advantages, including job growth, competitive salaries, ongoing learning opportunities, job satisfaction, flexibility, and job security.
What is the salary of Selenium Tester in Coimbatore?
The salary for a Selenium Automation Tester in Coimbatore varies from ₹3.0 Lakhs to ₹13.0 Lakhs.
How many months will be taken to learn testing?
If you are Curious about becoming an automation tester and want to know how long it would take to learn automation testing. It's like a journey in three stages: Basics (1-2 months), Deeper skills (3-6 months), and Pro level (6-12+ months).
Is testing a good career?
It's a suggested career path if you are detail-oriented, and have a passion for ensuring software quality. Software testing offers many benefits. It's a fantastic chance to acquire hands-on knowledge and practical experience.
Will AI replace software testers?
Overall, AI will change the role of software testers, but it will not replace them. Software testers will still be needed to perform many of the same tasks that they do today, but they will also need to develop new skills and knowledge in order to work effectively with AI-based testing tools and techniques.
Is testing a developer job?
Working as a software development engineer puts you at the heart of application development and deployment. You're responsible for testing and measuring software to ensure it's fit for its purpose and performs well in different environments.
What is the salary of a Automation Test Engineer in Coimbatore?
Average salary for an Automation Test Engineer in Coimbatore is ₹6.7 Lakhs per year.
What is the initial salary for manual testers in Coimbatore?
The starting salary of manual testers in Coimbatore is ₹5.1 Lakhs per annum.
Do software testers do coding?
With the ability to code, a software tester's career might be broadened to manual testing and using codeless tools for test automation. Knowledge of programming languages enables testers to take on SDET (software developer engineer in test) or similar test automation development roles.
Will ChatGPT replace testing jobs?
While AI models can assist in various aspects of testing, such as test automation and generating test cases, they do not replace the need for human testers. Software testing will continue to be a compulsory segment in developing any digital product, even after the rise and fall of ChatGPT.
Can I go from developer to Tester?
Securing a position as a manual tester is feasible, but the likelihood significantly improves when you acquire skills in automation testing. If you come from a development background, adapting to new testing tools will be a smoother process. To enhance your prospects, it is essential to master a specific tool and gain comprehensive, hands-on expertise in any automation tools.