Course Highlights and Why Machine Learning Course in Coimbatore at FITA Academy?
Modules of the Machine Learning Course are designed by experts to meet the global market's needs.
The curriculum was designed by industry experts to thoroughly understand subjects such as Supervised and Unsupervised learning, Classification, Regression, Time Series Modeling, and Natural Language Processing.
Expert Machine Learning Trainers who have worked with the Machine Learning Platform for more than a decade.
Extensive training in Machine Learning to equip you with Machine Learning principles and methodologies.
FITA Academy offers instructor-led, interactive machine learning training in Coimbatore.
Regular review sessions of previous classes are provided to improve students' abilities.
Smart classrooms with hands-on learning are part of the Machine Learning Training in Coimbatore at FITA Academy.
Flexible batch timings - Weekend, weekday, and fast track machine learning training in Coimbatore.
After successful completion of training, FITA Academy provides 100% placement assistance to qualifying students. We have partnerships with over 1500+ firms ranging from small to large scale.
FITA Academy features an Active Placement Cell that assists students in obtaining their desired career.
We have tie-ups with more than 1500+ companies ranging from small to large scale companies
FITA Academy has an Active Placement Cell that helps the students to land in their dream career
Upcoming Batches
| | | | |
| --- | --- | --- | --- |
| 08-06-2023 | Weekdays | Thursday (Monday - Friday) | |
| 10-06-2023 | Weekend | Saturday (Saturday - Sunday) | |
| 12-06-2023 | Weekdays | Monday (Monday - Friday) | |
| 17-06-2023 | Weekend | Saturday (Saturday - Sunday) | |

Classroom Training
Get trained by Industry Experts via Classroom Training at any of the FITA Academy branches near you
Why Wait? Jump Start your Career by taking the Machine Learning Training in Coimbatore!
Instructor-Led Live Online Training
Take-up Instructor-led Live Online Training. Get the Recorded Videos of each session.
Travelling is a Constraint? Jump Start your Career by taking the Machine Learning Online Course!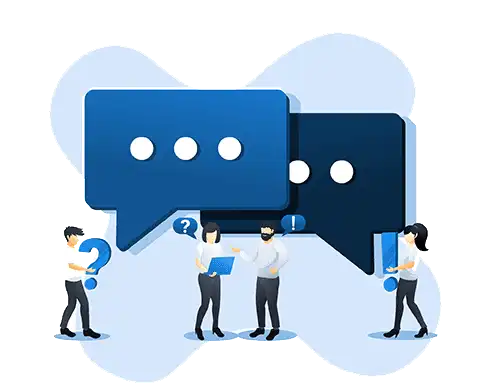 Have Queries? Talk to our Career Counselor
for more Guidance on picking the right Career for you!
Trainer Profile
FITA Academy Institute strongly supports blended learning and gives students the right mix of academic and practical Machine Learning techniques.

Instructors in Machine Learning at FITA Academy instruct students in industry-relevant skills.

Machine Learning Trainers at FITA Academy are Experts in the Machine Learning platform. Machine Learning Trainers at FITA Academy are Real-world experts who provide hands-on instruction on Machine Learning methodologies.

Trainers at FITA Academy enhance students' skills by delivering in-depth instruction on Machine Learning Algorithms and the most recent industry-relevant techniques.

Machine Learning Trainers at FITA Academy provide each student with the necessary individualized attention and rigorous training with comprehensive hands-on practises.

Our trainers help students make professional-looking resumes and boost their confidence by giving them tips on how to answer interview questions and handle interviews during mock interviews.
Features
Real-Time Experts as Trainers
At FITA Academy, You will Learn from the Experts from industry who are Passionate in sharing their Knowledge with Learners. Get Personally Mentored by the Experts.
LIVE Project
Get an Opportunity to work in Real-time Projects that will give you a Deep Experience. Showcase your Project Experience & Increase your chance of getting Hired!
Certification
Get Certified by FITA Academy. Also, get Equipped to Clear Global Certifications. 72% FITA Academy Students appear for Global Certifications and 100% of them Clear it.
Affordable Fees
At FITA Academy, Course Fee is not only Affordable, but you have the option to pay it in Installments. Quality Training at an Affordable Price is our Motto.
Flexibility
At FITA Academy, you get Ultimate Flexibility. Classroom or Online Training? Early morning or Late evenings? Weekdays or Weekends? Regular Pace or Fast Track? - Pick whatever suits you the Best.
Placement Support
Tie-up & MOU with more than 1500+ Small & Medium Companies to Support you with Opportunities to Kick-Start & Step-up your Career.
Machine Learning Certification Training in Coimbatore
About Machine Learning Certification Training in Coimbatore at FITA Academy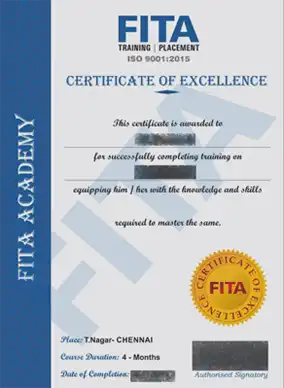 Machine Learning Certification Training in Coimbatore
Machine learning is one of the most competitive fields in the modern economy. To have a great future in this sector, ML certification is required. A certificate will increase your reputation with prospective employers. Certification in machine learning will increase your profile, making you more attractive to potential employers. ML is a specialized topic of study. Numerous employers favor applicants with certification or advanced education in the field. Taking the Machine Learning Course in Coimbatore at FITA Academy will provide you with all the technical skills necessary to advance in this extremely competitive business.
ML certifications demonstrate your expertise in developing, deploying, and administering ML models. A typical ML certificate tests your proficiency in a variety of programming languages, including Python and Java. In addition, it validates your knowledge of linear algebra and basic statistical concepts. You will grasp a variety of technical concepts, ideas, and jargon. As part of the machine learning certificate programme, you will be assessed on diverse signal processing techniques and neural network topologies.
FITA Academy's machine learning certification provides the opportunity to explore numerous ML-related topics and is awarded with a digital certificate and industry-approved course material. With our Machine Learning in Coimbatore, you will gain confidence and proficiency in all facets of machine learning, preparing you for success as an ML specialist.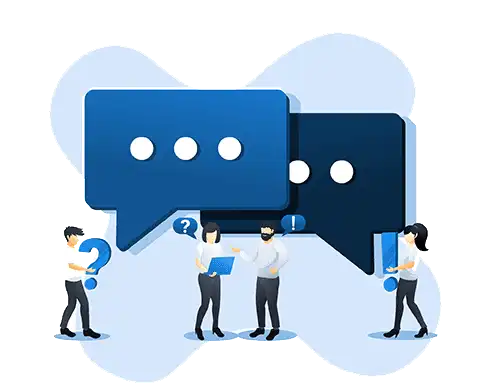 Have Queries? Talk to our Career Counselor
for more Guidance on picking the right Career for you!
Job Opportunities After Completing Machine Learning Course in Coimbatore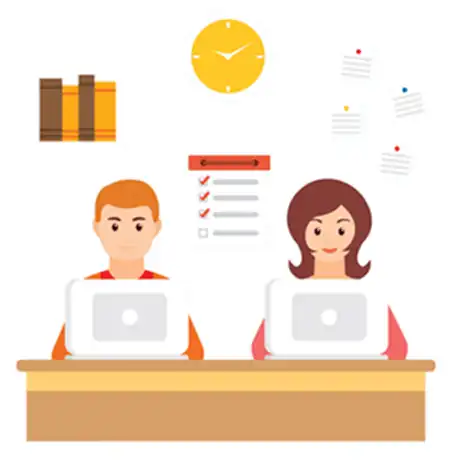 The number of career prospects in machine learning has expanded by around 75 percent over the past several years, and this trend is anticipated to continue. Modern applications of machine learning include stock trading, customer service, healthcare, speech recognition, and computer vision, among others. In addition, it is projected that ML will have a substantial impact on industries such as robots, quantum computing, vehicles, and cyber security. Consequently, machine learning occupations will certainly increase in the future.
Global studies indicate that the employment outlook for those working in the field of machine learning is extremely positive. If you have a passion for data, automation, Data Science, and algorithms, machine learning is an excellent career choice, as it requires applying and automating huge volumes of data processing. With the expansion of machine learning, students have access to increasingly engaging and significant job opportunities.
This course is beneficial for individuals interested in or employed in positions including Engineering, Analytics, Software Development, Robotics, Business Intelligence, and Artificial Intelligence. There are already over 24,000 employment vacancies connected to machine learning, and this number will continue to rise. Machine Learning Engineer, ML Project Manager, Researcher, Data Scientist, Data Analyst, Data Engineer, Artificial Intelligence Engineer, Robotics Engineer, NLP Scientist, Business Intelligence Developer, and many others are among the most prominent positions in this field.
In India, the average Machine Learning Engineer Salary for Freshers is Rs. 7.5 lakhs per year. A machine learning engineer can earn over $112k per year on a global scale. With greater exposure, experience, and skill development, your wages will also improve dramatically. It will also depend on the location and nature of the business. FITA Academy's Machine Learning Training in Coimbatore seeks to shape students into competent machine learning specialists and cater to their professional needs.
Student Testimonials
I have been pursuing numerous options in the field of artificial intelligence. However, the majority of them required credentials for eligibility. I discovered the Machine Learning Training in Coimbatore and immediately joined after reading the positive reviews. I was able to work with numerous tools and projects with the assistance and training of the specialists here. After completing my training at FITA Academy, a multinational company that specializes in robotics engineering employed me. Thanks
I have been a researcher in the healthcare industry for several years. To enhance my skills, I enrolled in the Machine Learning Course in Coimbatore. The instructors were quite jovial and taught with real-world examples and projects. Still I was able to learn more from the training than I had anticipated, but I also received offers for raises from my employer.
Machine learning and robotics have always interested me, but I've never known where to start. Thanks to the Machine Learning Course in Coimbatore, I was able to collaborate on real-world projects with a variety of specialists. I am indebted to my FITA Academy instructors and coworkers for their ongoing encouragement and support, which has allowed me to grow in ways I never anticipated.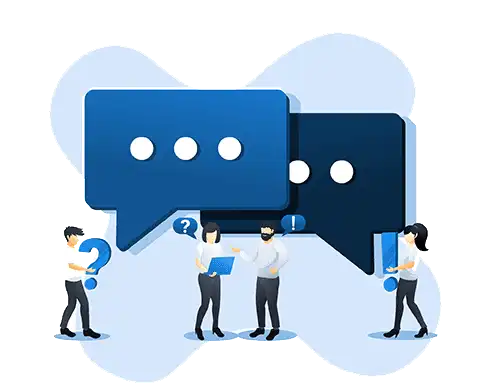 Have Queries? Talk to our Career Counselor
for more Guidance on picking the right Career for you!
Additional Information
Machine learning is a subset of artificial intelligence that enables machines to learn from input data, enhance performance based on past experiences, and predict outcomes. A collection of machine learning algorithms operate on enormous volumes of data. Data is used to train these algorithms, after which they create prototypes and execute a task based on their understanding
ML is the field of research that investigates how computers can acquire knowledge and adapt without being explicitly programmed. Machine learning is one of the most intriguing technological developments we have ever encountered. As its name implies, it offers the computer the ability to learn, hence increasing its similarity to humans. Currently, machine learning is utilized in more locations than one might imagine. Enroll in FITA Academy's Machine Learning in Coimbatore to obtain a thorough education in the various ML tools, methodologies, and modern methods via real-world projects and course materials.
What are the types of Machine Learning?
Supervised Learning
As the term implies, in supervised learning a supervisor serves as the instructor. In its most basic form, supervised learning is the act of training a computer system using labeled data, which signals that the correct answer has already been assigned to particular data. The machine is then provided with a new set of data in order for the supervised learning algorithm to analyze the training examples and provide an accurate output from labeled data.
Unsupervised learning
Using training datasets and the machine learning technique known as unsupervised learning, construct unsupervised models. Instead, models decode the available data to find concealed patterns and insights. It resembles the learning process that occurs in the human brain while acquiring new information. Since there is no output data, unsupervised learning cannot be used to solve a regression or classification problem directly. Unsupervised learning aims to discover the underlying structure of a dataset, categorize the data into groups based on similarities, and display the dataset in a compact way.
Semi-supervised learning
Semi-supervised learning is a type of machine learning algorithm that is between supervised and unsupervised learning. During the training phase, both labeled and unlabeled datasets are utilized. While semi-supervised learning is a compromise between supervised and unsupervised learning and operates on data with a few labels, the majority of its input is unlabeled. Although labels are pricey, there may not be many labels for business needs. These concerns with supervised learning and unsupervised learning approaches are addressed by the concept of semi-supervised learning.
Reinforcement learning
Reinforcement learning is encompassed by machine learning. It entails acting effectively in order to maximize reward in a given situation. Various programmes and robots utilize it to decide the ideal course of action to pursue in a given scenario. In reinforcement learning, there is no proper response, but the reinforcement agent chooses how to finish the task. This is in contrast to supervised learning, where the solution key is included in the training data and the model is programmed with the answer. In the absence of a training dataset, it must acquire knowledge by self-study.
Advantages of pursuing a profession in Machine Learning
There are insufficient specialists in machine learning despite the subject's exponential growth. You will have a solid career in ML if you can meet the demands of large corporations by becoming an expert in the subject.

ML purports to solve a wide variety of challenges currently facing businesses. During our Machine Learning Training in Coimbatore, you will tackle real-world challenges and develop solutions that have a substantial impact on the prosperity of individuals and enterprises. It goes without saying that a vocation that allows you to work and solve problems in the real world, such as being an ML engineer, is extremely satisfying.

The field of machine learning is in its infancy at present. As the technology develops and advances, the Machine Learning Course in Coimbatore will provide you with the skills and experience to advance in your profession and seek your dream firm.

The average salary of an ML engineer is one of the primary reasons why so many of us consider ML to be a rewarding profession. Because the industry is booming, this figure is anticipated to increase even further over time.

Since Machine Learning is a broad industry, machine learning knowledge might increase employment options. There are numerous well-paying professional possibilities available there.

Every area, including banking and finance, IT, media, gaming, and the automobile industry, is experiencing an increase in machine learning.

Given the vast scope of machine learning, researchers are attempting to revolutionize society in a variety of fields for the future.

In addition, the future potential of machine learning is likely to drastically impact the automation sector.
The Machine Learning course offered by FITA Academy in Coimbatore covers important topics that are relevant to the industry and demonstrate the students' level of proficiency. This course equips students with the knowledge necessary to construct machine learning algorithms using a variety of computer languages, including Python, JavaScript, C++, and R. In addition, we provide frequent exercises and homework for a comprehensive mastery of all aspects of machine learning. Regular assignments, quizzes, real-world projects, and hands-on workshops are included in the Machine Learning Course in Coimbatore so that students can become proficient machine learning specialists.
Our mentors are experienced machine learning and AI professionals. They provide the most up-to-date methods and tools to help learners stay current in the business. FITA Academy provides adaptable and individualized classes. We provide weekday and weekend online and offline sessions. Enroll at FITA Academy to receive the best Machine Learning Course in Coimbatore and obtain the greatest resources under the guidance of instructors who provide career-focused sessions.