Course Highlights & Why Graphic Design Courses in Coimbatore
The courseware has been professionally designed to meet worldwide standards in addition to emerging design and technical trends.
In order to assist learners get jobs, FITA Academy has partnered with over 1500+ different companies, both small and large.
Learn about popular applications for graphic design, including Adobe Photoshop, Adobe InDesign, Adobe Illustrator, Sketch, and Inkscape.
Project-based learning is a method that is utilised in Graphic Design classes offered in Coimbatore.
The ideal combination of practical and theoretical is used to inspire students' creativity.
FITA Academy carefully selects both industry experts and certified trainers to facilitate courses.
Regular review sessions are necessary for students to enhance their skills.
Both weekdays and weekends are convenient batch times. Other timings may also be altered based on requirements.
Graphic design courses in Coimbatore offer a lively classroom environment.
Mock interviews are conducted to assist students in developing their interview skills.
In addition to technical skills, students receive instruction in soft skills, which are highly valued by employers.
Upcoming Batches
| | | | |
| --- | --- | --- | --- |
| 05-10-2023 | Weekdays | Thursday (Monday - Friday) | |
| 07-10-2023 | Weekend | Saturday (Saturday - Sunday) | |
| 09-10-2023 | Weekdays | Monday (Monday - Friday) | |
| 14-10-2023 | Weekend | Saturday (Saturday - Sunday) | |

Classroom Training
Get trained by Industry Experts via Classroom Training at any of the FITA Academy branches near you
Why Wait? Jump Start your Career by taking the Graphic Design Training in Coimbatore
Instructor-Led Live Online Training
Take-up Instructor-led Live Online Training. Get the Recorded Videos of each session.
Travelling is a Constraint? Jump Start your Career by taking the Graphic Design Online Course!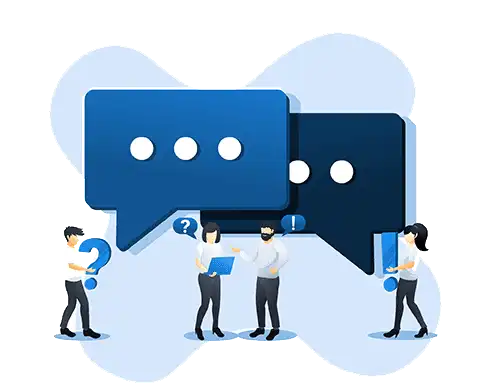 Have Queries? Talk to our Career Counselor
for more Guidance on picking the right Career for you!
Trainer Profile
By practising the most intricate and difficult technical and soft skills, our instructors get their trainees ready for the real world.

The instructors at FITA Academy are industry specialists who instruct students based on their personal expertise.

Trainers are knowledgeable about new technologies and apps that can be utilised to instruct pupils. Additionally, they have an understanding of evolving design trends.

Instructors of graphic design in Coimbatore aid students in creating a portfolio that would set them apart from their peers.

Our trainers assist students in enhancing their imagination, design, and vision.

They provide individualised training to individuals to assist them in developing their creativity and imagination for enhanced performance.

In the classroom, instructors integrate academic knowledge with practical skills to assist students to enhance their abilities.

Each instructor at the academy is enthusiastic about their work and is willing to answer any questions their trainees may have, which contributes to the positive learning environment.

They enhance students' confidence by conducting regular mock interviews and assisting them with CV preparation.
Features
Real-Time Experts as Trainers
At FITA Academy, You will Learn from the Experts from industry who are Passionate in sharing their Knowledge with Learners. Get Personally Mentored by the Experts.
LIVE Project
Get an Opportunity to work in Real-time Projects that will give you a Deep Experience. Showcase your Project Experience & Increase your chance of getting Hired!
Certification
Get Certified by FITA Academy. Also, get Equipped to Clear Global Certifications. 72% FITA Academy Students appear for Global Certifications and 100% of them Clear it.
Affordable Fees
At FITA Academy, Course Fee is not only Affordable, but you have the option to pay it in Installments. Quality Training at an Affordable Price is our Motto.
Flexibility
At FITA Academy, you get Ultimate Flexibility. Classroom or Online Training? Early morning or Late evenings? Weekdays or Weekends? Regular Pace or Fast Track? - Pick whatever suits you the Best.
Placement Support
Tie-up & MOU with more than 1500+ Small & Medium Companies to Support you with Opportunities to Kick-Start & Step-up your Career.
Graphic Design Certification Training in Coimbatore
About Graphic Design Certification Training in Coimbatore at FITA Academy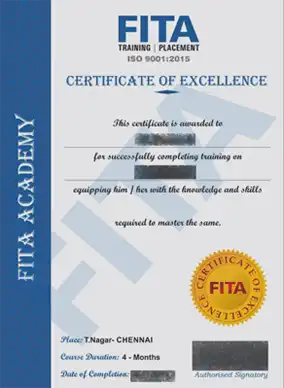 Graphic Design Certification Training in Coimbatore
The Graphic Design Course Certification is a professional credential that certifies an individual's ability to generate fresh and original graphic designs for projects. Additionally, it specifies that the candidate is proficient with Graphic Designing software such as Coreldraw, Illustrator, Photoshop, and Adobe Indesign. In addition, having the Graphic Design course certification on your resume improves your interview performance and boosts your chances of being prioritised.
Graphic Design Certification Training at FITA Academy is intended for recent graduates and working professionals who wish to expand their design skillset. Educators with a decade of experience in Graphic Designing provide Graphic Design Training in Coimbatore, assisting students in developing the skills required of a competent Graphic Designer.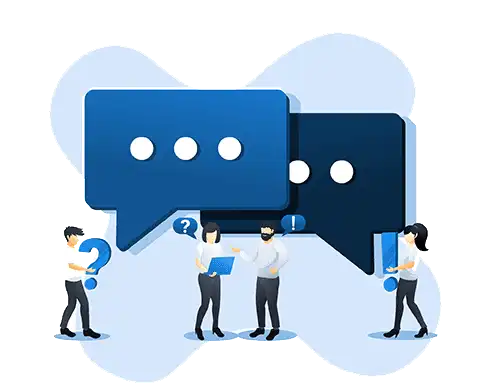 Have Queries? Talk to our Career Counselor
for more Guidance on picking the right Career for you!
Job Opportunities After Completing Graphic Design Courses in Coimbatore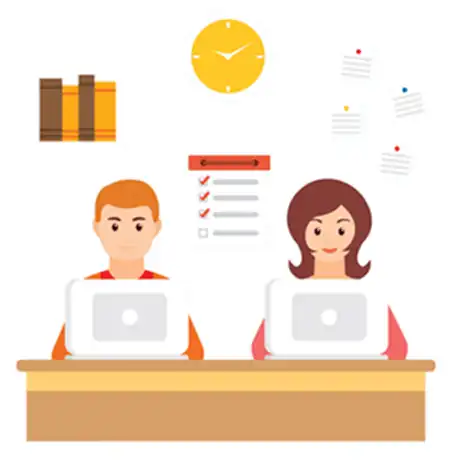 Graphic design is a broad field that can lead to jobs in advertising, publishing, industrial design, public relations, the media, and other high-demand fields. Graphic Design training in Coimbatore at FITA Academy can lead to a wide range of creative jobs, including leadership positions at well-known companies like advertising agencies and several industrial design firms.
Students who have successfully completed the best Graphic Design Courses in Coimbatore will be able to pursue and advance their future career role, as well as be exposed to a choice of employment opportunities that come with the best Graphic Designer Salary for Freshers. The term "creative director" appears in a significant number of well-known and in-demand job titles. This individual is accountable for ensuring that the aesthetic and unified appearance is maintained by guiding their team with some efforts to develop products like video games, films, publications, or advertisements.
User experience (UX) designers, who are responsible for developing customer-facing products, processes, and services, are another well-known career option in this business. Several notable sectors have also shown interest in recruiting user interface designers. These designers concentrate on the product's layout. They develop and generate specific screen and web pages, ensuring the layout adheres to the designer's blueprint. In the field of graphic design, production artist, product developer, art director and marketing specialist, multimedia artist or animator, and freelancer are additional crucial and challenging professions.
The subject of graphic design is so adaptable and resourceful that your enthusiasm and creativity in this sector can lead to ultimate achievement in life. Students who attend the best Graphic Design Institute in Coimbatore will learn how to manage client proposals through typesetting, design, print, and production, as well as create and generate concepts, graphics, and layout for product drawings, company logos, and websites.
Student Testimonials
The Graphic Design Course at FITA Academy in Coimbatore was helpful for me. Everything from the very beginning was covered. Thanks a lot to my trainer, who helped me learn a lot about the different tools for Graphic Designing. This is a great place to learn about graphic design because I learn with real professionals. And this will make it even easier for me to understand the creative process. I am happy and satisfied with my decision to take the Graphic Design Course at FITA Academy.
At FITA Academy, I took a course in graphic design and finished it. In fact, my training sessions were very good and fun. My trainer taught me everything I need to know about graphic design. He cleared up all of my questions by giving me real-world examples that helped me understand the ideas better. Thank you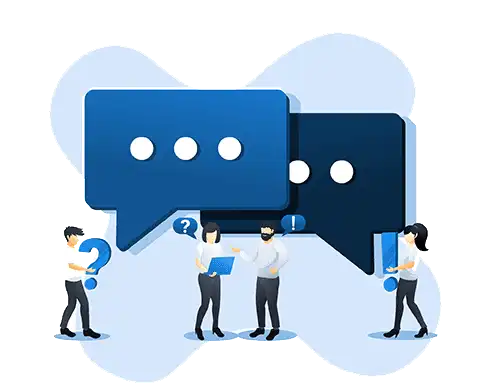 Have Queries? Talk to our Career Counselor
for more Guidance on picking the right Career for you!
Additional Information
Who are the Graphic Designers?
Using digital and physical models that frequently contain graphics, pictures, art, and other visual elements, graphic designers create visual concepts with the goal of attracting clients' attention. At least occasionally, all graphic designers must be capable of making designs with their hands, regardless of whether they want to utilise their digital skills and graphic design software or a variety of tools.
What will you learn throughout your Graphic Designer Course In Coimbatore with FITA Academy?
Understanding the main skills a graphic designer needs to have, such as colour theory and how to use it, using digital painting and a virtual painting box.

Capability to communicate ideas through typography and the use of image-editing software such as Photoshop

Understanding image alignment, composition, and layout

Knowing how to use a variety of Graphic Designing tools

Knowledge of logo and brand design principles and capable of designing business cards, flyers, brochures, and site designs.

To make new and creative work, you need to know about both past and present design trends.
Eligibility and Prerequisites Criteria for enrolling Graphic Design at FITA Academy in Coimbatore
Prerequisites: There are no prerequisites for enrolling in this course. Except that motivation to learn is required for this course.
Eligibility Criteria: Any new graduate can begin their profession by completing the best Graphic Design Courses in Coimbatore at FITA Academy.
Elements of Graphic Designing 
Size

– The relevance of any graphic design element is determined by its size. A larger feature attracts the viewer's attention more effectively. Therefore, a designer should be able to select the proper size for an element.

Line

–The essential component of the design is a line. There are many different kinds of lines, including curvy, thick, thin,  cross, solid, and non-solid ones. In order to draw the user's attention, lines are employed to connect the two distinct aspects of the design. A jagged line typically represents emotions, but a line with an arrow at the end directs the viewer's attention in that direction.

Colour

– Colour is an essential component in graphic design. A designer must have a thorough understanding of colour tones and colour combinations. The tone here conveys emotion or meaning. Each colour has its own connotation; for instance, red signifies power or wrath, blue reliability and competence, white tranquilly, and black power. A designer must be able to determine the optimal tone for a particular design.

Value

– Value in this context refers to the brightness or darkness of a design. Value highlights differences and concentrates more. The viewer's eye is immediately drawn to the lightest component against the darkest background of an illustration.

Shapes – The four fundamental geometric figures are the circle, triangle, rectangle, and square. These geometric designs are used for aesthetic purposes as boxes, patterns, and borders. Included in solid shapes are symbols, icons, and dingbats. The FITA Academy's Graphic Design Course in Coimbatore provides students with an in-depth grasp of all aspects of graphic design, utilising industry-relevant software and collaborating with working professionals.
Texture

– Several graphic design techniques are used to build visual textures that guide the viewer's attention to a certain element on the page and serve as the web design's background. Texture boosts the overall aesthetic appeal and pulls attention via photos, typography, and other visual aspects.
In order to fulfil the duties and responsibilities set by the company, becoming a graphic designer requires sophisticated skills. Among the responsibilities are comprehending the project and fulfilling the specifications to meet the client's expectations, determining the message that the design should convey, and generating appealing and relevant visuals fit for their product promotion.
Graphic designers are in high demand in numerous industries, including print and electronic media, advertising agencies, design businesses, magazines, television, publishing companies, brand management, the web design industry, the entertainment industry, and fashion houses. Students with a graphic design certification have numerous career opportunities.
Fundamental Principles of Graphic Designing
Listed below are the fundamental principles of Graphic Designing.
Space

Balance

Contrast

Proximity

Alignment

Repetition
Space: This section of the Graphic Design has been kept intentionally empty. The Negative space is a purposeful space. Typically, the space between gutters, margins, and other features is referred to as passive space. As the eyes are instantly drawn to the piece of a design that is not vacant, space in the elements provides greater focus to that particular location. Effective graphic design takes both positive and negative space into consideration.
Balance: The best graphic designs achieve visual balance through the use of symmetrical, radial, and asymmetric visual centres. Both sides of a page layout have the same shape, weight, and lines according to the principle of symmetrical balance. The elements of Radial Symmetry are placed in a circular manner. In contrast, asymmetrical balance occurs when the two sides of a website are dissimilar but include the same elements. As it is laborious to accomplish such placements on a website, radial symmetry is typically difficult to discern. A competent Graphic Designer should be aware of all the rules necessary to create an efficient graphic design.
Contrast: The Contrast principle in Graphic Design occurs when an element is opposed. For example, little versus large, thin against thick, and dark versus light. Contrast is utilised to emphasise the significance of design. The Contrast concept can be simply implemented with colour, as well as with typography, texture, and graphic elements.
Proximity: Proximity helps maintain the relationship between synchronised objects. Also, these parts cannot be positioned closely for synchronisation; they must be visually connected.
Alignment: Alignment refers to structuring the design so that the top, side, bottom, and centre are never identical. Typically, commonly aligned elements appear on the layout's left side.
Repetition: Repetition indicates the traits or aspects that are similar to the design for the purpose of Design consistency. Rhythm is created in the design by repetition. The succession of bulleted points pertaining to the same topic, such as type, size, and colour, are presented as a single unit. FITA Academy's Graphic Design Training in Coimbatore gives a comprehensive understanding of visual principles and equips students with industry-leading design tools.