Course Highlights and Why Learn Full Stack Developer Course In Chennai at FITA Academy?
Expertly designed Full Stack course modules to meet with the global industry requirements
Courseware that is curated by Industry Experts with equal emphasis on both the Frontend and Backend technologies
Proficient Full Stack Trainers with more than a decade of experience in the Web Development process
Holistic Full Stack Training to make you equipped with Web Developer technologies and its ecosystem under the guidance of Real-time professionals
Interactive Instructor-led Full Stack Training session in Chennai at FITA Academy
Regular Recap sessions of the previous classes are provided to strengthen your skills
Smart Classrooms with Blended learning of Full Stack Training in Chennai at FITA Academy
Professional Full Stack Training at an affordable cost with certification upon successful completion of the course.
Flexible batch timings - Weekend, Weekday & Fast track Full Stack Training in Chennai at FITA Academy
FITA Academy provides 100% Placement assistance to the eligible students after successful completion of the training
We have tie-ups with more than 1500+ companies ranging from small to large scale companies
FITA Academy has an Active Placement Cell that helps the students to land in their dream career
Upcoming Batches
| | | | |
| --- | --- | --- | --- |
| 18-08-2022 | Weekdays | Thursday (Monday - Friday) | |
| 20-08-2022 | Weekend | Saturday (Saturday - Sunday) | |
| 22-08-2022 | Weekdays | Monday (Monday - Friday) | |
| 27-08-2022 | Weekend | Saturday (Saturday - Sunday) | |

Classroom Training
Get trained by Industry Experts via Classroom Training at any of the FITA Academy branches near you
Why Wait? Jump Start your Career by taking the Full Stack Developer Training in Chennai!
Instructor-Led Live Online Training
Take-up Instructor-led Live Online Training. Get the Recorded Videos of each session.
Travelling is a Constraint? Jump Start your Career by taking the Full Stack Developer Course Online!
Syllabus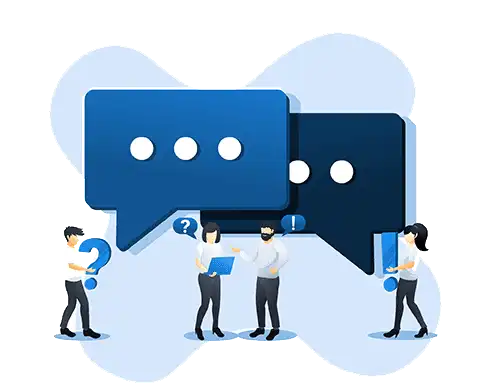 Have Queries? Talk to our Career Counselor
for more Guidance on picking the right Career for you!
Trainer Profile
FITA Academy is the ardent believers of Blended way of learning and we practice the same in our institute
Full Stack Instructors at FITA Academy trains the students with Industry-relevant skills
Full Stack Trainers at FITA Academy are Expertise in the Web Application and Development field
Full Stack Trainers at FITA Academy are Real-time professionals and they provide hands-on training on the Client-side and Server-side programming to the students
Trainers at FITA Academy Upskills the Web Development process to the students by training them with the industry-relevant tools such as MEAN Stack, MERN Stack or the LAMP stack
Full Stack Trainers at FITA Academy gives the required individual attention to each student and provides in-depth training with complete hands-on practices
Our Trainers assist the students in building their resume professionally and also boost their confidence by providing valuable insights to them about Interview questions and handling interviews with mock interview sessions.
Features
Real-Time Experts as Trainers
At FITA Academy, You will Learn from the Experts from industry who are Passionate in sharing their Knowledge with Learners. Get Personally Mentored by the Experts.
LIVE Project
Get an Opportunity to work in Real-time Projects that will give you a Deep Experience. Showcase your Project Experience & Increase your chance of getting Hired!
Certification
Get Certified by FITA Academy. Also, get Equipped to Clear Global Certifications. 72% FITA Academy Students appear for Global Certifications and 100% of them Clear it.
Affordable Fees
At FITA Academy, Course Fee is not only Affordable, but you have the option to pay it in Installments. Quality Training at an Affordable Price is our Motto.
Flexibility
At FITA Academy, you get Ultimate Flexibility. Classroom or Online Training? Early morning or Late evenings? Weekdays or Weekends? Regular Pace or Fast Track? - Pick whatever suits you the Best.
Placement Support
Tie-up & MOU with more than 1500+ Small & Medium Companies to Support you with Opportunities to Kick-Start & Step-up your Career.
Full Stack Developer Certification Training in Chennai
About Full Stack Developer Certification Training in Chennai at FITA Academy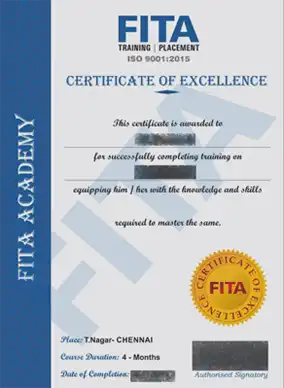 Full Stack Developer Certification Training in Chennai
Full Stack Developer Course in Chennai Certification is one of the professional credentials which demonstrate that the candidate has gained in-depth knowledge of the Web Development process. With a real-time project experience provided at the end of the course, this certification states that the candidate has acquired the skills to work on the Frontend and Backend development process along with the database. Having this certificate along with your resume helps in prioritizing your profile at the time of the interview and also it opens the door for a wide range of career opportunities.
Full Stack Certification Course in Chennai at FITA Academy hones the necessary skill sets that are required for a professional Full Stack Developer under the guidance of Real-time professionals. Full Stack Developer Training in Chennai at FITA Academy is provided by professionals who have 10+ years of experience in the Web Application and Development field. They upskill your knowledge with the recent developments in the market.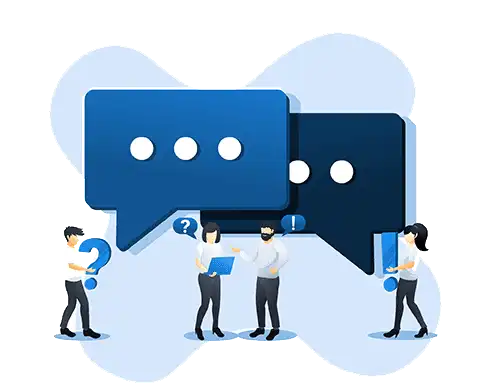 Have Queries? Talk to our Career Counselor
for more Guidance on picking the right Career for you!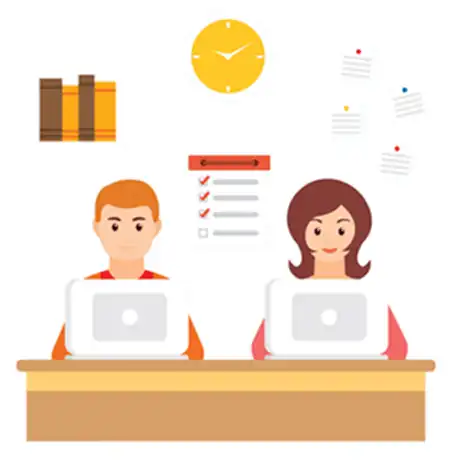 The evolution of advancements in technologies is never going to be a standstill. And these perpetual digital advancements have mandated the businesses to shift their focus even more on building the software solutions that can keep them intact with the growing pace of customer requirements. Hence, the demand for Full Stack Developers among the companies grew laterally. In the recent past, these developers are gaining huge traction in the industries. The reason why it has caused huge traction is that these developers predominantly occupy significant job posts in the small and medium scale development companies. Besides, most of the Start-up companies hire a Full Stack Developer to design their applications as well as their client's applications in order to leverage their cost.
When we look at the reason why these developers are found primarily over here, it is because of the capital investments. Small and Medium Businesses capital investments are less when compared to MNCs. They can't afford more employees and these types of businesses try to produce efficient results by maximizing the productivity of their resources.
To do that, Full Stack Developers is the only best option they can make use of. In most of the companies, Full Stack Developers are the actual contributors of last resort to the companies. As these developers have the multifaceted skills that help the companies to develop their businesses in numerous other ways. Since these developers are mostly found among the small and medium scale businesses there may arise a space for doubt on pay scales. But, in the actual scenario, the Full Stack Developers are paid significantly higher when compared to other Developers in the marketplace and also enjoy excellent career growth and stability than developers working in leading companies. They also have the option to become a freelancing developer either independently or parallely as they have the ability to develop an application completely by themselves there by increasing their earning potential.
According to the Reports submitted by the PayScale.com of India, it is stated that on average a Full Stack Developer as an entrant earns Rs 3,75,000 to Rs 5,45,000.  Full Stack Developers with 1-4 years of experience can earn easily up to Rs 5,53,006 to Rs 7,50,000. And the Full Stack Developers with 5-9 years of experience shall earn up to Rs 8,20,000 to Rs 1,375,689 per annum. Also, these packages may vary according to the skill-sets, years of experience you have gained and also the organization in which you step in.
One can earn a handsome sum of money upon the completion of the Full Stack Course. To have a holistic understanding of the stacks and to enhance your skills in building a complete web application, step into Full Stack Training in Chennai at FITA Academy. Our Expert Trainers equips your knowledge with the coveted professional skill sets that are highly demanded by the Industry.
Let us now see the various job titles that are offered in Full Stack and the skills that are required to rank up to this position. Companies primarily offer 4 major roles and they are,
Chief Architect
Product Manager
Project Lead
Chief Technical Officer
Chief Architect: If you are placed as Chief Architect you will be working more on the product building and core functionality of the product. You will be required to identify and evaluate the functional demands for a system that is required to be built and eliminate the non-functional demands in the project and make the necessary decisions to build the project with an excellent user experience.
Product Manager: While considering the technical perspective Full Stack Developers are more suitable for the position of Product Manager. Since these developers are well-versed with the complete in and out of a product and they have the experience of working in multiple projects from the start till the end independently. Besides, a Full Stack Developer has a flair for developing web applications and its value towards the business. A Product Manager is required to be more efficient in handling the team and lead the projects to developers and engineers and comply in accordance with the project requirements. Generally, this role is offered in MNC's and Large scale companies
Project Lead: If you are working as a Mid-level Full Stack Developer then you can easily claim to this position with little more effort. To bag this position you need the skill set of understanding the complete aspect of a project along with the skills of critical thinking and problem-solving skills. In addition to that you must be good in understanding the customer or requirements and the ability to interpret the same technically to the team. You are required to be more proficient when it comes to coding skills as well as you will be directly dealing with the junior developers in the project when compared to Product Managers.
Chief Technical Officer : 
To climb even higher in the hierarchy, the Full Stack Web Developers are even more eligible for the position of Chief Technical Officer when compared to others in an organization. Generally, in the Small and Medium Enterprises and Start-up level companies these positions are occupied by an experienced Full Stack Developer. The job role of a CTO begins from Planning a new product to project management and till communicating with higher officials of the management regarding the project. This role has a higher stake when compared to others and it needs immense knowledge of the process, project and business processes. Sometimes as a Chief Technical Engineer, you are required to work on designs, technical architecture, and redesign processes completely in order to lead the firm towards profitability and sustainability.
Full Stack Developer Training in Chennai at FITA Academy provides the complete roadmap on building a successful career in the Web Development field. Our Trainers provide you in-depth training on the stacks and hones the necessary skills that are required for a professional Full Stack Developer.
Student Testimonials
I have completed a full stack developer course at FITA Academy. The entire training program was excellent. The mentor had good knowledge of both front and back-end coding. He has done an excellent job in covering the course modules and precisely cleared all my doubts. Now I got placed as a full stack developer in a reputed company. Thanks to FITA Academy and my trainer.
I am glad to share about my learning experience at FITA Academy. Recently I did the full stack developer course. The trainer was so friendly and was very good at interacting with all the students and ensured questions were answered. Now I am proficient in both front and back end technologies. I personally recommend FITA Academy to get the best learning experience.
I highly recommend FITA Academy for students to study the best full stack developer course. I was delighted upon taking this course. The trainer had good knowledge of full stack-related technologies.
I recently got placed as a full stack developer in a software company with a good salary package. Thanks to my trainer and FITA Academy for providing valuable training.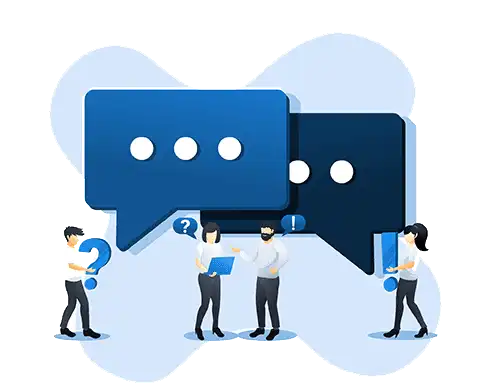 Have Queries? Talk to our Career Counselor
for more Guidance on picking the right Career for you!
Additional Information
Today, Developing a Web Application involves more complex procedures and technologies in it. Generally, a Web Application development includes a collaboration of different specialists from different technologies and makes them as a single team to work on the Web Application and Development process. While saying different specialists it comprises the Frontend Developers, Backend Developers, and Database Specialists. And this incurs huge costs and enormous time for a business to derive the desired results. Instead of hiring different specialists for each process, and making them coordinate to work together which is in another way a tedious work, the companies opted for a feasible option, which is hiring a Full Stack Developer who is also known as the Tech Wizard of the Web Development and Application domain.
A Full Stack Developer is a person who can work on all the layers of the Web Application and Development process independently. This Developer is capable of working on both the Client-side or frontend and Server-side or backend software and along with the database efficiently. Also, these Developers can work efficiently on mobile apps and native apps. This is the reason why Full Stack Developers are highly demanded in the market when compared to other developers. Full Stack Training in Chennai at FITA Academy provides you a holistic training on the complete end-to-end Web Development process under real-time professionals with certification. We also provide Full Stack Online Training according to your preference.
To become a Full Stack Developer the first step is, choosing the right Stack. While choosing the stack look for the technology and programming language you are comfortable with. At FITA Academy, we provide you Full Stack Training with three different stacks – MEAN, MERN, and LAMP. Listed below are the technologies and programming language you will learn when you opt for any of the following stacks.
MERN Stack –  MongoDB, Express, ReactJS, and Node.js
All the above-mentioned stacks are popular in the industry and choosing any of the stacks will only lead you to a possibly higher career path. We at FITA Academy train and guide you for the right career path under the guidance of our Experts.
What will you learn in the Full Stack Developer Training in Chennai at FITA Academy?
A clear acquaintance of the Web Development process
A thorough understanding of the Front and backend programming language and technologies
Comprehensive understanding of the fundamentals of the database, running queries and integrating databases
In-depth knowledge of MongoDB
Able to build to front-end application using React JS
Proficient understanding of Node.js
Able to create real-time applications
Capable of building completely organized and functional and tested RESTful applications
Demonstrable knowledge on HTML and CSS for styling and structuring Webpage
Becoming familiar with the recent web developers ecosystem and technologies
Eligibility Criteria and Prerequisites to learn the Full Stack Course
Eligibility Criteria:
Any fresher graduate who aspires to become a Full Stack Developer can opt for this course. Also, this course is ideal for professionals such as,
Frontend and Backend Developers who wish to learn their technologies vice-versa
Software Developers and Programming Experts from the IT Industry
Network and Database Administrators
Project Leads and Managers from the IT industry
Pre-requisites: There are no prerequisites to learn the Full Stack Developer Course in Chennai as the course covers all the basics as well. However, having prior Fundamental knowledge of any programming language and the basic idea of the Web Application Development Process and how web application works will be of an added advantage for you to learn the course quickly.  Full Stack Developer Course in Chennai at FITA Academy upskill your knowledge from the basics of the Web Application development process under the guidance of our expert mentors, who are Working professionals and have many years of development experience.
Reason to learn Full Stack Developer Course in Chennai
As businesses are moving towards the agile process to hold a definite place in the market to implement the customer requirements in their web application quickly, they endlessly deploy more and more new practices in their businesses. Full Stack practice is one such innovation that has helped businesses immensely by upholding their upfront costs and to build robust applications to meet the growing demands and to implement the necessary changes within a short span of time. Undoubtedly, a Full Stack Developer is one such profession that provides ample benefits to businesses and projects. Since a Full Stack Developer is a person who can understand the end to end requirements of a project.
Whether you are building a Web or Mobile Applications it requires a wide range of skill-set and critical knowledge to handle things efficiently. Also, you should be ready to learn new things on a day to day basis. In that case, businesses hire a Full Stack developer which will be the best choice for them as this developer will be a one-stop solution for all the requirements of their project to develop it efficiently and error free. The more the companies move towards the Agile process the more the demand will be for the Full stack developers and developers should also be ready to cope up with the growing demands. Full Stack Course in Chennai at FITA Academy impart the students with core skills that are highly demanded in the Web Development industry with certification.
Knowing more about the technologies that are related to Full Stack Development
We all know Full Stack has three main layers and they are FrontEnd – also called Client Side Programming, BackEnd – also called Server Side Programming, and the Database. Let us have a brief understanding of these layers of Web Development
FrontEnd: This is also named as Client-side. This is the part of the web application or website that is visible to the end-users and it helps the end users to interact with the application. And the developers are required to build an interactive website that compels the users to use it in an intuitive way. Now, let us see the technologies and languages that are involved in the Frontend aspect.
HTML: This is the primarily used language in the front end applications. This language helps run the application in a browser without any additional installations in the user machine. This language has the ability to link between web pages and define all the text, image, audio and video documentation within the tags, which eventually defines the layout and structure of the web page
CSS: This language is specifically intended for simplifying the process of designing the web pages and making it more presentable for the end-users. This includes positioning of the element in the screen, its appearance and color, Styles etc.,
JavaScript: It is one of the popular scripting languages when it comes to Front end application. This language is used for building interactive websites and has the ability to perform various and even complex operations in the user's or Client machine thereby increasing the speed and efficiency of an application. This framework also helps in validating the user inputs and to help in creating interactive design elements.
Popular Front End Frameworks: Angular, React JS, BootStrap, jQuery, Express.js, Backbone.js, Ember.js, Semantic-UI, Foundation, and Materialize. Also important are the Ionic, React Native frameworks which help in building interfaces for client side for mobile applications.
BackEnd: It is also known as the server-side development of the Website or Web Application. Here the developers focus on how the Website functions. And here the developers should focus more on handling the database through APIs or Web services and Queries by using the Client-side requests. This layer is also responsible for the security implementation for the application data. Let us see the technologies and languages that are used in the backend aspect.
PHP: It is one of the best server-side scripting languages that is specifically created for web development. Since most of the PHP codes are executed on the server-side this is often termed as the server-side scripting language.
C++: This is one of the general-purpose languages that is widely used in the present days of the competitive programming field. Though this language does suit the concept of backend, this language can be used as the backend language for many complex applications.
Java: It is the most popular and broadly used platform because it is highly scalable and can handle complex enterprise level tasks with excellent speed and efficiency. It is primarily used to build large enterprise level applications though it is not much used to build simple or medium level web applications.
Python: It is the most popular open-source language which lets us integrate systems quickly and work efficiently.
JavaScript: JavaScript is highly used in the front end or client side. But with the recent advent of nodeJS, It can be used both as the Front and Backend language.
Node.js: It is the cross-platform and open-source runtime environment that is used for executing JavaScript codes outside the browser. One needs to have a clear understanding that Node.js is neither a programming language nor a framework. Often people are confused about whether it is a language or framework. Usually, we use Node.js for creating backend Web Services and to handle requests of such services from various front end or client applications which includes Mobile Apps
Popular Backend Frameworks: Express, Django, Spring, Ruby, Laravel, C#, REST, and Rails.
Database: It is an application that helps to store huge amounts of data in a tabular and in relation model and enables to perform insertion, deletion, updation and retrieval of data securely.
Oracle: The Oracle relational database is a popular RDBMS based database application which helps to build and manage huge amounts of structured data with high availability and efficiency. This has been the preferred backend for many large scale enterprise level applications as it provides excellent speed and security in managing data. Oracle also provides a set of Tools to manage the Database such as SQL, Reports, Forms, Procedural Language Extension like PL/SQL and important Administrative tools to manage the Database Effectively.
MongoDB: It is one of the popular open-source NoSQL databases. The term NoSQL refers to a non-relational method of storing and managing data. This indicates that MongoDB is basically not the table-type relational database structure; instead it provides a completely different mechanism for retrieving and storing data. These databases are highly efficient in storing unstructured data and as well as semi structured data.
SQL: The Structured Query Language, shortly the SQL is the basic Database language that is used for creating, retrieving, and maintaining the relational database. This SQL is non coding but english like language which helps not only to manage the data, but also to manage the database itself such as creating and managing Users, providing access rights, etc.,
These are the areas where a Full Stack Developer excels to their counterparts as the Full Stack Developer will have the required knowledge of all the front end and back end technologies to develop and deploy a complete web application.
Full Stack Developer Course in Chennai at FITA Academy provides the complete knowledge of the wheel of the web development process under the guidance of our industry experts. You will gain hands-on exposure to the end-to-end development process and can easily build a career as a professional Full Stack Developer.
Related Blogs: Highest Paying Web development skills
Have a look at our full stack tutorial for beginners to get in-depth knowledge in full stack development.
Full Stack Developer Career Paths
Learn everything about Full-Stack Development with this step-by-step guide from one of the best full stack developer course in Chennai. They will help you learn what is a Full-Stack Developer and how to become one. Will also provide some interesting information that may help you make an informed decision while choosing your future profession.
Full stack developer training in Chennai provides you with important knowledge to understand the technical details of Full-Stack Development. A software stack is a set of components, including the operating system, database software, programming language, and server. There are several different stacks for different kinds of projects, and full-stack developers can choose from them. For instance, there are separate stacks for front-end development and back-end development. A front-end developer will focus on designing and building the user interface, while a back-end developer will focus on working with databases and search engines.
The main goal of Full-Stack development is to create a well-formed product. It's essential to understand how the application works and what technologies it uses which can be learned from a full stack course in Chennai. The first step is to learn about the client-server model, and then the back-end architecture. This will help you understand how a website's back-end works. The next step is to learn how a web application connects to a server and how it uses those services.
A full-stack developer wears many hats and must be able to learn and work on many different platforms. While you can pursue a career in one area, you'll need to develop your skills in other areas to become more marketable. For example, a developer may specialize in JavaScript, but will also need a strong foundation in other areas, such as web design and architecture.
A full-stack developer must understand a variety of technologies to create a good experience for a user. That means that they should know about front-end and back-end languages, as well as common front-end frameworks. They should also have a strong knowledge of databases and user interfaces where experts from the full stack developer course in Chennai will help you out. Whether they're working on an app, a website, or a social media platform, it's crucial to have a strong foundation in these areas.
Getting a good job as a full-stack developer requires understanding of web architecture, databases, and cloud storage. You'll need to know how to connect databases to your web applications and how to build a web site that is easy to maintain. In addition, you'll need to learn a lot about web architecture, databases, and cloud computing. Lastly, a full-stack developer will need to understand the technical details about a full-stack web application.
The best way to get a job in this field is by getting an education from a full stack developer training in Chennai. There are many courses offered in this field, and most of them require students to complete a course in order to become a developer. You can either opt for a full-time course or a part-time program if you have the time and money to invest. It's important to know that there are various courses available in this field, so you should choose one that suits your needs.
Having an associate's degree in a technical field is essential. If you want to be a full-stack developer, you should have a background in computer science, computer programming, statistics, and web design. If you're just starting out, you'll need to take a training course in Full-Stack Development to gain the skills you need. The best option is to complete an intensive training program in Web development in Chennai.
To be a successful full-stack developer, you should know how to code in HTML and CSS. It is important to know how to do a website or an application with the help of the proper database management. For example, you can make a website's navigation more intuitive by creating a template for the user. To avoid a project that's impossible to scale, a web application developer must learn HTML.
A full-stack developer is a highly skilled developer who is capable of building challenging and attractive applications. The skills of a full-stack developer include learning database and web development. A good developer should be able to learn the concepts of all these areas so that they can develop applications in an efficient manner. Taking this full stack course in Chennai will make you a successful full-stack developer with the skills to work with different types of clients.
What does being a full-stack developer involve
Being a full-stack developer is an opportunity, but also a responsibility, to develop solutions ranging from mobile app development (front-end) to server administration (back-end). This means that you can do whatever is needed to create something new, whether developing an iPhone app, desktop program, website or a web app. The job description has changed over time due to technological advances.
Career As A Full-Stack Developer:
A full-stack developer creates apps from scratch. They are usually hired because they have expertise in different areas such as Android/iOS programming, database management systems like MySQL and SQL Server, cloud computing platforms like Amazon Web Services (AWS), Google Cloud Platform (GCP) etc.
The primary goal of a full-stack developer would be to build large scale apps which function flawlessly and efficiently. If you are looking to get into this field, then having experience in multiple technologies will undoubtedly make it easier for you. For example, you could start off building websites or desktop programs and later extend them to mobile devices. You might choose to learn Python rather than Java when coding mobile apps. This means that you need to decide which skillsets you prefer to focus on and learn what works well with those skills.
How To Become A Full-Stack Developer?
If you love technology and don't mind working long hours, then becoming a full-stack developer shouldn't be a problem at all. However, for this profession to grow, there needs to be demand for it. That is why it becomes necessary for students to understand the technicalities involved to land their dream job. It helps to attend a good full stack developer course in chennai where the expert instructors offer quality education. Apart from classes, assignments, and projects, most of them offer online courses to help students achieve mastery over topics they may find difficult to grasp through traditional methods.
If you're interested to know how you can become a full-stack developer, here we've listed out some of the best ways to begin your journey towards success.
Learn Programming Languages: One of the basic steps in becoming a full-stack programmer is learning programming languages like PHP and Java; both of these languages are used by developers in order to deploy code across various platforms like smartphones, tablets and computers. In addition, languages such as Ruby, JavaScript, C++ etc. can be learnt so as to enable you to write web pages, mobile apps, desktop apps and servers. So, you must definitely include learning these languages in your full stack developer training in Chennai coursework.
Learn Database Technologies: Being a full-stack developer means being able to create databases and manipulate data. Therefore, another important step in getting started with this career involves understanding database technologies. Most colleges teach data models and other related concepts but some schools only focus on databases. This means that while completing classes, students should learn about relational and non-relational databases. Once they master these concepts, they'll be required to develop applications that require efficient database storage.
Apply Your Knowledge Through Projects: After completing your course work, it's time you apply your knowledge outside classroom hours. full stack course in Chennai provides coding workshops once every month or twice every year. These sessions introduce practical aspects of programming. Apart from that, you can also join hackathons organized specifically for techies as events. These events allow programmers to showcase their skills and gain hands-on expertise. Hackathon teams have an opportunity to win cash prizes if their project is selected by judges.
Get Hands-On Experience: When it comes to making money, many people are aware that they will earn more if they own their own business. But even if you aren't planning to run your own company, experience matters. Becoming as a developer from a full stack course in Chennai, you'll be expected to present solutions to complex problems and this requires a high level of professionalism. So, you should try to participate in open source projects, hackathons, meetups and conferences to gain real world experience.
The above-mentioned four points can help you greatly in becoming a full-stacked developer. Make sure that you keep researching new updates and trends because the industry keeps changing constantly.
Because of this, the term "full stack" is used to mean having both the front-end (the "designer") and back-end (the "developers") working together to put together each individual piece of a web application. This way, the two teams can communicate closely because everyone knows how the other functions, so there aren't any surprises.
Here are some key points:
A full stack developer can do almost everything involved in building a web application, including designing and building the UI, writing code related to the application, managing the application after its been built, testing and debugging it, and making changes to it if necessary. Therefore, from full stack developer course in Chennai you can be a full stack developer which can mean different things to different people. It depends whether the person is talking about the role as a single person or when they're referring to someone who does all of those things. In either case, you should expect that the person will have very broad knowledge of technology stacks and applications, and is also expected to understand how multiple technologies relate to one another. Depending on which side of the discussion you are on, your responsibilities may be more limited than that of a typical "front-end developer", but still cover many areas of responsibility.
Because a full stack developer works closely with others, such as a UX Designer and Database administrator, they often act as integrators and help to establish processes that allow projects to move forward smoothly. By establishing rules early on to manage complex interactions and dependencies throughout a project, a full stack developer avoids wasting time trying to solve problems later on. The less time spent solving problems during actual implementation means fewer bugs in production.
Being a full stack developer requires significant domain expertise across a wide variety of fields. Understanding what makes great apps stand out over other apps isn't as simple as knowing HTML, CSS, Javascript, PHP or Java Script. Every field of information technology requires extensive research and experience; no matter which team member is responsible for implementing a feature, the person building it needs to have a high degree of understanding of how that feature relates to existing features in the app, how it fits into the architecture of the overall solution, and why it would benefit the customer.
Full stack developers are not simply those who create the web page layout/design using programming languages and tools. They usually work closely with designers and product managers to explore requirements and come up with solutions.
Being a full stack software engineer doesn't necessarily mean you need to have done coding before starting on this career path. However, it's recommended – because you'll be doing some of the same tasks as developers, like creating objects in classes and handling data structures. What sets a full stack developer apart from an average coder is their ability to combine disparate technology skills within real world business scenarios and make decisions based on their findings. When faced with uncertain situations, a full stack developer takes a step back and evaluates the situation objectively, then decides which course of action seems best given the available options. This allows them to plan ahead and take advantage of opportunities while avoiding pitfalls along the way. As a result, a full stack developer has the flexibility to complete any task that arises, regardless of what industry they work in.
A full stack developer is a jack of trades – sometimes called a "jack-of-all-trades". While it's a popular misconception that a full stack developer must be able to write every line of code in each language (or even most) used in development, the reality is that a full stack developer typically specializes in particular functions – such as UI development, database administration, API integration, content management system design and deployment, or data visualization. In order to become successful at these, however, there will inevitably be times when the developer needs to learn new technologies and techniques just to get around obstacles encountered. It's also common for a full stack developer to contribute to different parts of a project to get things moving, especially if the scope of the project requires it.
There's little doubt about the many benefits that modern technology brings to professional life. Yet the growing popularity of full stack development is causing concern among employers who worry about potential job shortages in some areas. For example, according to one survey, demand for web application developers was expected to grow by more than 30% through 2019. But the results of another study suggest that only 15% of companies believe they have enough qualified candidates to meet future hiring demands. At the same time, jobs requiring knowledge of both the front end and back end of applications can be difficult to fill. For example, senior level positions may require applicants who understand the latest trends in JavaScript, React Native, Machine Learning, Data Science, Big Data Analytics, DevOps, Continuous Delivery and Cloud Computing technologies. These positions might also require applicants to possess technical proficiency in Azure, AWS, Kubernetes, Docker, and Microservices environments.
The fact that there are so many roles and responsibilities involved in full stack development means that it's important for employees to focus not just on specific functional aspects of the role, but on learning how everything works together. In addition to mastering core engineering concepts, such as object oriented programming and version control, a full stack developer should be aware of the overall structure of a website or mobile application, including its architecture, security issues, and performance considerations. They should also understand how to deploy projects and integrate third party tools into the mix. And lastly, because they are responsible for ensuring a cohesive user experience across different platforms and devices, full stack engineers need to be proficient in HTML5, CSS3, responsive design, and other advanced web standards. Once they master those fundamentals, they can start taking on more complex projects.
Full stack development isn't limited to the world of software engineering: it is also an integral part of a lot of business activities, from ecommerce to marketing to customer service. Because of this, you'll find plenty of opportunities to apply your skills as a developer in fields like banking, finance, consulting, healthcare, media, public relations, real estate, retail, and social networking. However, with such a wide range of industries using web and app technologies, it's pretty likely that you'll find yourself doing work outside of your comfort zone at least once in your career. This is perfectly normal. If you don't enjoy being challenged, then maybe a less adventurous type of position would suit you better. On the other hand, if you thrive under pressure and love having multiple options, you're already halfway to becoming a full-stack developer.
It seems almost too good to be true: a job where you can use your talents on a variety of tasks involving any kind of coding required to make websites, apps, databases, cloud services, etc., and do them simultaneously. Full stack developer course in Chennai will talk about full stack development, the first thing that comes to mind is development. Indeed, developing code is one of the most fundamental skills of a full stack engineer. But even though that's what people expect, in reality, this is often not the case. After all, you don't develop a website without building something that will serve as its foundation. Similarly, when you're working on a backend system, it's unlikely that you won't implement any frontend functionality. Since everything has to exist somewhere, you can call this approach "integrated development."