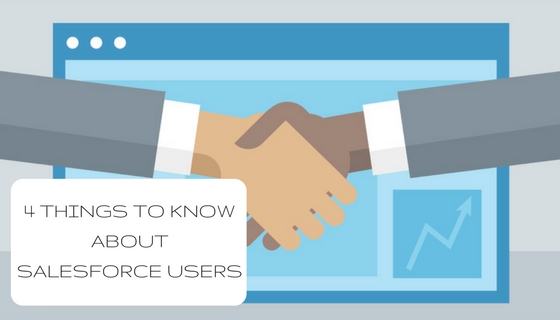 It is well-known that people who use Salesforce tend to work at a bigger or more mature organization than others those who don't use it. More and more IT professionals are looking for Salesforce Training in Chennai with in-depth knowledge. These 4 things to know about Salesforce users will help you in your Salesforce career.
Bullish On Artificial Intelligence
 Professionals those who use Salesforce tend to be very much lenient about their future than professionals, who don't, especially in relation to the effect of artificial intelligence on their jobs. Very few Salesforce users believe that AI will take them out of work within the next few years. This thought appeared among the user base of Salesforce because of the launch of Salesforce's Einstein. This partially indicates why they look more aggressive about Artificial Intelligence as other CRM vendors also offer AI capabilities. These CRM vendors include Zoho and Base. Salesforce Training will have a deeper effect on this.
Greater Visibility
Some sales professionals come up with the debate that CRM could be a double-edged sword. This is because it could either make their jobs easier or more difficult based on how it is used. A major number of sales professionals stated in a survey that, the best feature of CRM that they liked is CRM's ability to give their fellow team members or manager visibility on their activity and pipeline. When we take other factors into consideration, such as rank or team size, Salesforce users are evidently happy and satisfied with the quality and quantity of visibility their CRM gives them than those who do not utilize Salesforce.
Confident In CRM Skills
Salesforce users generally don't seem to be humble while talking about their CRM expertise. A majority of Salesforce users considered themselves to have an intermediate or advanced level of CRM mastery. This is evidently leading than users of other CRM systems. Surveys proved that only 15% of Salesforce users thought themselves to be unfamiliar or beginners with CRM systems. For non-Salesforce users, the number became 28%. A Salesforce Course in Chennai adds more power to your professional career.
Real-Time Data & Productivity
Even though CRM usage differs greatly depending on your work function or your company's sales model, Salesforce users generally check their CRMs more often than others. Many B2B sales professionals were surveyed and more than 54% of Salesforce users saw their CRM every couple of hours or higher than that, an 18% difference compared to non-Salesforce utilizers. A large amount of Salesforce users stated that enhancing productivity was their primary concern for 2017.
Many top organizations give priority to Salesforce and hire professionals who have acquired training from the best Salesforce Training Institutes in Chennai.