Course Highlights and Why Salesforce Training in Bangalore at FITA Academy
The Salesforce Coursewares are tailored in perspective to obtain industry-wide acceptance of your Expertise
The Salesforce Course modules are designed by Salesforce CRM Experts in adherence to the global certification standard that is set by the Salesforce CRM
An Extensive understanding of the Salesforce CRM software and its feature
Able to Configure the Salesforce CRM and collate, retrieve and analyze the key details that are associated with a customer
Know-how to develop different kinds of Report with the help of the Report Builder
A holistic understanding of the Salesforce Validation, Objects, Field Types, and Rules
Become Proficient with the Lightning components and develop solutions efficiently
Capable of Implementing the Security features and Automation feature
The Salesforce Trainers prepare the learners for the global certification exams namely - Salesforce Admin, Salesforce Lightning Development, Apex Development Platform, and Salesforce App Builder
The Salesforce Training program at FITA Academy prepares the learners with the required technical competence and make them incorporate the professional skill sets and knowledge
Upcoming Batches
| | | | |
| --- | --- | --- | --- |
| 01-06-2023 | Weekdays | Thursday (Monday - Friday) | |
| 03-06-2023 | Weekend | Saturday (Saturday - Sunday) | |
| 05-06-2023 | Weekdays | Monday (Monday - Friday) | |
| 10-06-2023 | Weekend | Saturday (Saturday - Sunday) | |

Classroom Training
Get trained by Industry Experts via Classroom Training at any of the FITA Academy branches near you
Why Wait? Jump Start your Career by taking the Salesforce Training in Bangalore!
Instructor-Led Live Online Training
Take-up Instructor-led Live Online Training. Get the Recorded Videos of each session.
Travelling is a Constraint? Jump Start your Career by taking the Salesforce Online Training!
Syllabus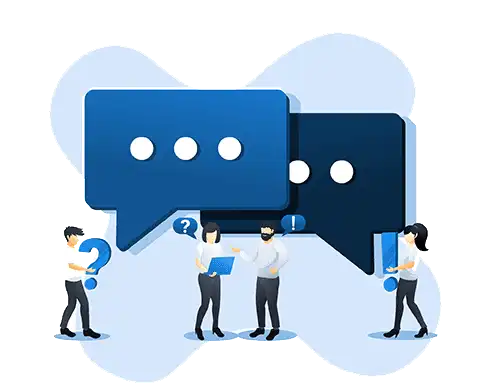 Have Queries? Talk to our Career Counselor
for more Guidance on picking the right Career for you!
Trainer Profile
The Salesforce Developer Trainers in Bangalore at FITA Academy provides the right approach to the Conceptual and Practical Aspects of the Salesforce tool
The Salesforce Tutors in Bangalore at FITA Academy are Certified professionals with 10+ years of Experience in the Salesforce platform
The Salesforce Instructors at FITA Academy trains the students efficiently on the Salesforce Software and its environment
The Salesforce Mentors at FITA Academy equips the aspirants proficiently to take up the global certification exams that are conducted by the Salesforce to enhance their career scope
The Trainers at FITA Academy are Expert Salesforce Professionals who have worked on above 25+ Salesforce projects
The Salesforce Tutors at FITA Academy Supports the students in the Profile building process and provides them with the necessary Interview tip and training
The Salesforce Instructors at FITA Academy provides equal individual focus to all the learners and train them with the necessary technical skills
Features
Real-Time Experts as Trainers
At FITA Academy, You will Learn from the Experts from industry who are Passionate in sharing their Knowledge with Learners. Get Personally Mentored by the Experts.
LIVE Project
Get an Opportunity to work in Real-time Projects that will give you a Deep Experience. Showcase your Project Experience & Increase your chance of getting Hired!
Certification
Get Certified by FITA Academy. Also, get Equipped to Clear Global Certifications. 72% FITA Academy Students appear for Global Certifications and 100% of them Clear it.
Affordable Fees
At FITA Academy, Course Fee is not only Affordable, but you have the option to pay it in Installments. Quality Training at an Affordable Price is our Motto.
Flexibility
At FITA Academy, you get Ultimate Flexibility. Classroom or Online Training? Early morning or Late evenings? Weekdays or Weekends? Regular Pace or Fast Track? - Pick whatever suits you the Best.
Placement Support
Tie-up & MOU with more than 1500+ Small & Medium Companies to Support you with Opportunities to Kick-Start & Step-up your Career.
Salesforce Certification Training Institute in Bangalore
About Salesforce Certification Training Institute in Bangalore at FITA Academy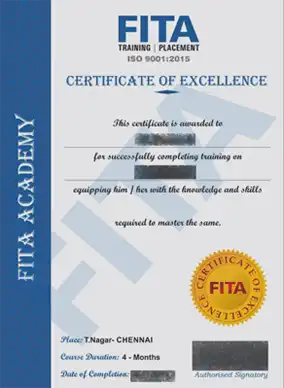 Salesforce Certification Training Institute in Bangalore
Upon the completion of the Salesforce Course in Bangalore at FITA Academy, the participants of the Salesforce Training Course will be rewarded with certification. This Certificate acts as an authentic proof for validating your skills and knowledge gained during the training course. Showcasing or mentioning this accomplishment certificate aids in your resume or professional network helps in boosting your profile significantly. Besides, earning the credentials of the FITA's Salesforce Certificate, obtaining a global level certification helps immensely in accelerating your career path in the Cloud-based CRM domain. The Salesforce CRM Instructors in Bangalore at FITA Academy assist and guide the students in clearing the Salesforce global certification exam such as Salesforce Administrator, Salesforce Architect, Salesforce Builder, and Salesforce Developer Certification. Our trainers impart the students with the necessary skills and knowledge that are needed for clearing these Certification exams.
Key benefits of Salesforce Certification at FITA Academy
It provides good career opportunities and leads to a better salary package for fresher in sales force automation technology from our Salesforce training in Bangalore.
FITA Academy trainers are very friendly, and they will teach you how to make a project work with Salesforce.
It teaches you how to develop add-ons and integrate your own modules so that others can use them independently.
It helps you to know about all the features of Salesforce and its functionality and how to use those features effectively.
You get to learn how to create components and extensions, create triggers and fields in Salesforce, create custom buttons and reports and many more things in this Salesforce course in Bangalore.
A student with Salesforce certification from FITA Academy has got lots of job opportunities as compared to other companies which do not have Certification. (Refer some of our alumni's feedback.)
Once a person gets certified, they can apply for any professional position like Sales Representative, Account Executive etc and easily get placed because of his knowledge.
Salesforce certification enables people to become experts without spending huge money.
When someone is certified as a Salesforce consultant or expert, he earns much higher than the others who don't hold such certificates.
Salesforce developer training in Bangalore and its Certification is a globally recognised and highly demanded Certification in the field of Salesforce. It is designed for professionals who want to demonstrate their skills and knowledge in using Salesforce. The certificate confirms that you have the required skills and knowledge to succeed in your job role.
Bangalore is one of the leading cities in India for Salesforce training and certifications. At FITA Academy, we offer a range of courses for individuals who want to become certified professionals. We have a team of experienced trainers who will help you understand the concepts and help you excel in your career with flying colours.
Join Salesforce Training in Marathahalli to lay strong roots in the domain. They provide thorough Salesforce knowledge to equip the Salesforce development platform and other connected applications.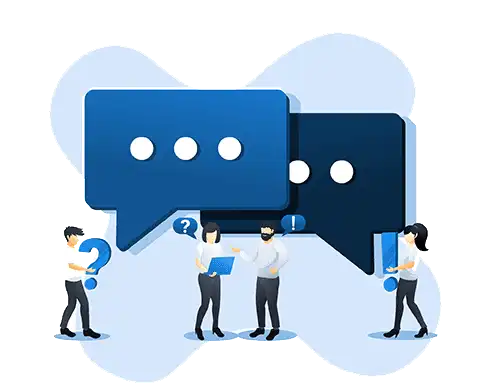 Have Queries? Talk to our Career Counselor
for more Guidance on picking the right Career for you!
Job Opportunities After Completing Salesforce Training in Bangalore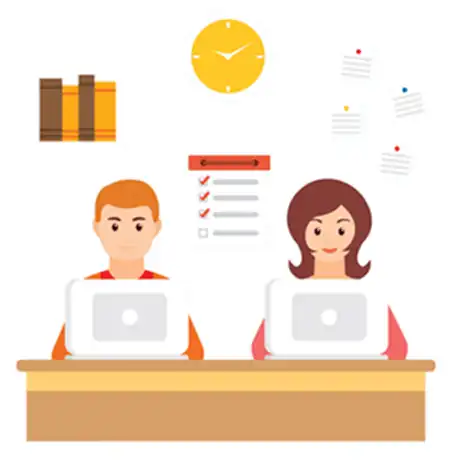 Recently, all the organizations have laid more emphasis on customer needs and satisfaction. Businesses have shifted from the notion of customer acquisition to retention & constant. And this notion has mandated the business to increasingly embrace the CRM tool for serving the customers round the clock. For any business to sustain itself in the marketplace they need a customer for that matter whether it is a small or large scale firm at end of the day the products and services are being utilized by the customers. Thus, knowing and understanding your customer needs is one of the best attributes for a business. Over here, Salesforce aids the enterprises with the best platform to manage the customer interactions and all concerns of the business on a single page. It is a platform with more than 800+ functionalities with a rich ecosystem that consists of customer and workflow management, continuous monitoring, analytics, social media, collaboration, email, IoT Integration, Lead Generation, and Sales forecast tools. Further, the other benefit of using the Salesforce tool is that this tool is deployed on the Cloud platform.
It indicates that it requires less installation or hardware costs are charged at the time of adopting the Salesforce application as the CRM tool. Also, the Salesforce software is curated in the aspect to cater to the recent technologies namely – Big Data, the Internet of Things, and Cloud Computing.
Based on the recent survey collected from the Business Insiders, it is stated that by the end of 2024, Salesforce is anticipated to create more than 4.2 million jobs globally. Further, according to the independent survey reports by 2022, the demand for skilled Salesforce developers is anticipated to hit 3.3 million with more than 200,000+ companies switching themselves to the Salesforce platform. From the above statistics and reports, it is clear that the career path for a Salesforce developer is lucrative and also the packages offered for the Salesforce developers are extremely good.
The median remuneration offered to the Salesforce Developer is Rs. 3,70,000 to Rs. 4,50,000 yearly. The titles offered upon the completion of the Salesforce course are – Salesforce Developer, Salesforce consultant, Salesforce Business Analysts, Salesforce Platform Developer, Salesforce Administrator, Technical Architect, and Project Manager. The Salesforce Training in Bangalore at FITA Academy provides intrinsic training on the Salesforce platform and its environment under the mentorship of Expert professionals. By the end of this Salesforce training, you will have obtained the top-notch professional and technical skill sets that are needed for a Salesforce developer.
After completing the Salesforce Training in Bangalore from FITA Academy, you can enter the following job roles:
Salesforce developer
Salesforce analyst
Salesforce consultant
Salesforce Platform Developer
Salesforce Administrator
Salesforce Admin
Salesforce Security Analyst
Salesforce Database Administrators
Salesforce Application Architect
Salesforce Developer: This is another important role where the person who has this role works on making changes to the existing processes, designing new functionalities, or improving the current ones. He also maintains them once completed. Salesforce developer also makes sure that all the security measures are kept intact while developing any software. Salesforce Developer Training in Bangalore prepares you for a plethora of job opportunities with excellent salaries.
Salesforce analyst: This position is related to customer analysis and reporting. It involves collecting information about customers and then presenting it in an organised manner. The people who hold this job keep track of customer needs and requirements and then make use of the data gathered to develop solutions. This process includes analysing large amounts of data within short time periods.
Salesforce Consultant: If the candidate is looking for consultancy work, he will get it here. A consultant acts like the master of his own destiny. He plans projects and gets results. For example, if a company wants to move its customer base to a different country, he suggests ways to do that. This requires him to be well-informed regarding the market and provide advice on how best to operate there.
Salesforce Platform Developer: A platform developer is a person who creates applications based on a specific set of rules and regulations provided by the application designer. An app can have many users; however, the developers are bound to follow the guidelines given by the app designer.
Salesforce Administrator: The administrator is required to secure the system through the implementation of policies, procedures, and standards governing the overall operation of the organisation's technology infrastructure. The Salesforce administrator manages the installation and configuration of Salesforce apps. Salesforce training in Bangalore can lead to an exciting career in sales and business.
Salesforce Admin – Salesforce Admin, is one of the most flexible positions available today. These professionals can easily be placed into various roles depending upon the client's demands. They help businesses perform functions ranging from financial administration to internal communications. These individuals typically handle customer relationship optimisation, employee record maintenance, and other back-office tasks.
Salesforce Security Analyst: This job helps organisations detect threats that might harm their operations. Security analysts must analyse data collected by various systems to find security breaches. They are responsible for finding vulnerabilities in the company's IT networks and recommending solutions to prevent attacks. As an IT security professional, one should possess strong problem-solving skills and technical expertise. The ideal candidates should have knowledge in network architecture, penetration testing, threat identification, and cyber forensics.
Salesforce Database Administrators: A database administrator (DBA) assists with maintaining databases used by enterprise applications. DBAs install, configure, maintain, monitor, optimise, backup and restore databases. They design, develop, implement, administer, troubleshoot, manage and support all aspects of the database environment, including hardware, software, operating systems, networking, storage media, databases, tools, processes, procedures, and operational techniques. Database administrators also ensure that computer systems meet acceptable performance levels. DBA certifications include Certified Information Systems Auditor (CISA), Certified Database Administration (CDBA), Certified Business Intelligence Professional (CBAP). Salesforce Training in Bangalore offers ample job opportunities for those who wish to work in the field of sales and CRM.
Salesforce Application Architect: An application architect is someone who is involved in designing business applications for use within an organisation. Typically, application architects create new applications or modify existing ones to fulfill a certain task. Their primary responsibility is to understand what the end-user needs and then translate that need into something that can be built into an application. Additionally, they would work closely with Salesforce product managers in creating functional requirements for the app.
Salesforce Project Manager: A project manager plays a key role in successful projects as they ensure the entire process runs smoothly throughout its phases. A project manager is responsible for defining goals, planning and executing the team's activities, ensuring timely completion, meeting deadlines, managing resources, and following up with all stakeholders. They have direct involvement in every phase of the project: conceptualising it, procuring funding, organising resources, determining the scope, developing plans, scheduling milestones, monitoring progress, closing out the project, reviewing results and making recommendations if necessary. There will be some times when you may go behind schedule due to unanticipated issues. But this should not happen more than once per year, so don't worry too much about missing your deadline.
There are many other tasks that are part of the overall Salesforce administration as per the need of organisations. However, the positions mentioned above are some of the most common roles based on which people are hired.
Also Read: Salesforce Interview Questions and Answers
Student Testimonials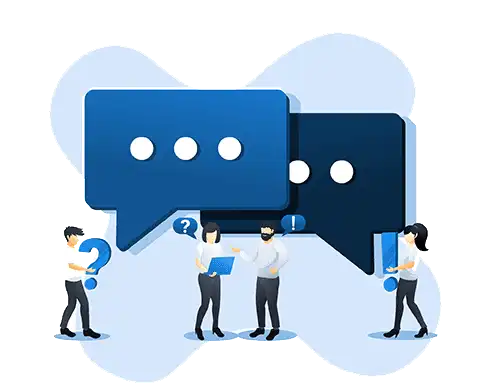 Have Queries? Talk to our Career Counselor
for more Guidance on picking the right Career for you!
Additional Information
Flourishing a business is not an easy job; it needs persistent efforts for boosting sales. However, you can not measure the growth of the businesses by selling their products or services to their existing customers. A business is termed to be successful only when it has the methodical and potent way of collecting the leads so that they can be ultimately converted into sales & customers. Earlier to perform these operations the organizations required enormous time and more workforce to execute. However, with today's technically advanced world all these things shall be covered with the help of the Software.
Earlier the CRM Software solutions were provided only on the "on-premise" model 15 years ago. The companies installed this software into their server and perpetuated it in-house. And with the on-premise CRM, the companies had to take more technical responsibilities like Infrastructure, System Design, and Server Management. This caused more disruption to the work schedule. The organizations were seeking the alternative method that would assist them and it flagstoned the novel kind of CRM which is the Cloud-based CRM. Also, in any of the Cloud-based CRM, you can see that applications are completely hosted by a Vendor and the organizations shall obtain access to the data via the web without any apprehension of the technical aspect of handling it.
Over time, the Cloud CRM has become popular and has outperformed the concepts of the On-premise CRM model as it does not incur any software licensing fee, and also the enterprises were not mandated to designate a specialized IT PRofessional to look at the infrastructure and the other technical aspects. This significantly benefited in the reduced cost and accelerated the way for increased sales and business expansion. The enterprises were direly in need of the Cloud CRM to deal with all kinds of customer service and streamlining their business operations to sustain the market. Undoubtedly, in the arena of the Cloud CRM domain, the Salesforce software has remarkably stood out in its performance, and also it is the global leader in the Cloud CRM platform.
Salesforce is the Cloud-based CRM tool, which is primarily developed for the purpose to enable organizations to operate efficiently and gain profit by cutting down the cost of the hardware infrastructure management. Further, on the deployment of the Salesforce CRM, the organizations were benefited from a wide range of attributes namely – Customer Support, Marketing, Training, Application Integration, and Management.
Customer Support Team – The Salesforce software helps the organization to keep the track of different customer issues, concerns, queries and address them immediately with quick solutions to retain their customers.
Marketing – The Professional edition of the Salesforce software assists the marketing team of an enterprise in creating and documenting the marketing campaigns to quantify the success ratio and rapidly give the leads to the respective sales team of the enterprise.
Training – The Salesforce Software provides the enterprises the companies with dynamic support and training features that are above the benchmark standards. Any Salesforce developer shall easily find the answers to their queries with the aid of extensive online help and manual provided.
Application Integration – Salesforce is capable of unifying with the other system for extending its functionality via the Salesforce Business App store, i.e, the AppExchange. Salesforce has more than 2 million customers which also consists of the popular giants namely Facebook, Vodafone, and L'oreal. Salesforce is the market leader in Cloud-based CRM.
Management – With the feature of the Extensive Reporting Dashboards and Visual Dashboards, the Salesforce software assists the management of the enterprise with clarity on what's happening in various teams of an organization.
The Salesforce Institute in Bangalore at FITA Academy provides a comprehensive understanding of the Salesforce CRM software and its applications proficiently with the guidance of Expert Mentorship. The Salesforce CRM Tutors at FITA Academy incorporate the required technical competence that is needed to sustain in the industry.
Salesforce Key trends to watch out this year
Salesforce App Cloud – Salespeople across sectors such as manufacturing, retail, healthcare, BFSI etc., are increasingly looking towards using mobile apps to connect and collaborate with clients and colleagues at any time and from anywhere. Modern organisations are already investing heavily in building these apps using cloud-based services like Salesforce App Cloud from Salesforce to stay ahead of the competition. It enables users to access data stored on platforms like Amazon Web Services, Microsoft Azure, Google Cloud Platform and others through APIs and provide connectivity between them. Companies are now moving away from traditional SaaS deployment models and adopting hybrid deployments with this growing trend. They continue to run on-premises but leverage cloud-based services via integration and connection capabilities provided by Salesforce App Cloud. By doing so, they have reduced IT costs and simplified their operational processes while improving productivity and enhancing security and maintenance.
Learn Salesforce from the best Salesforce training in Bangalore. Join our Salesforce certification course today and get a Salesforce job.
Artificial Intelligence – Artificial intelligence is still in its nascent stages, but it's no secret that AI is going to affect almost every industry sooner rather than later. Companies such as Oracle, GEICO and IBM have started utilising AI technologies to streamline internal processes and improve customer experience. For example, IBM Watson uses natural language processing on large sets of text. These intelligent virtual assistants enable employees to perform complex searches for information or make simple requests as well. This also applies to external customers who prefer self-service channels that operate without human intervention. Customers receive faster responses better quality of service. All of which helps drive more conversions and increase revenue. Salesforce Einstein and Chatter AI tools are examples that incorporate artificial intelligence technology.
Customer Service Automation – The rise of digital transformation has forced many businesses to adopt an omnichannel approach that involves engaging customers wherever and whenever they want to interact with your brand. According to Gartner, "The shift toward omnichannel will be driven by the need to reach consumers where they are most engaged." One way of achieving this is by automating contact centre activities using chatbots. Chatbots can answer questions about products, order products online, send reminders, and do more. Another good use case is to automate e-mail follow up and other repetitive tasks within sales teams. But how much do you know about chatbot training? What skills does one need to become a successful Chatbot developer? Is there anything else to look out for when choosing a platform for this application? FITA Academy is a well-known training institute for Salesforce training in Bangalore. We offer a variety of courses to help students learn about the Salesforce platform.
Augmented Reality – AR comes into play when combining the real world with digital content. It creates new connections and experiences by superimposing digital elements over people, places and things in our physical environment. So, what if we could replace those boring business cards with cool ones? Or maybe get some quick directions to the nearest Starbucks? Well, augmented reality applications are designed to allow brands to go beyond sharing static images or video content. They create interactive experiences that involve augmented objects and characters that you can put yourself right into. Here's how the idea works; you take a photograph of someone and then convert the image directly into an augmented reality object that appears where you point your phone camera. Users can then explore this visual storytelling format by moving around their environments. It allows them to interact with a character or place in ways that they wouldn't otherwise see or feel. AR can be an amazing tool for creating immersive marketing campaigns when used effectively. If you're looking for an exciting and informative Salesforce course in Bangalore, look no further than FITA Academy.
Internet of Things (IoT) – IoT refers to the collection and analysis of data from connected devices, sensors, vehicles and smart homes. The idea behind IoT is to bring together these different types of data through various means and make sense of it. There are numerous potential benefits to a company adopting IoT, and while it might sound scary at first, it really isn't. For instance, you may find out that one of your machines makes too many trips to the storage room. You can then adjust production accordingly. Or imagine being able to track your temperature inside your home so that you can keep your air conditioning running longer without having to pay any extra bills.
To begin with, however, IoT requires you to set up sensors and connect them to cloud servers — all of which might seem cumbersome at first. As time goes by, companies realise that integrating IoT into existing systems is easier than they imagined. IoT is becoming cheaper and faster each day, making it easy for even small businesses to adopt this incredible technology.
After completing an intense and thorough Salesforce Course in Bangalore at FITA Academy, you will feel confident in your ability to use the software to its full potential. The Salesforce training program includes all the technical and practical aspects of selling software and using CRM, including a course on best practices with customers.