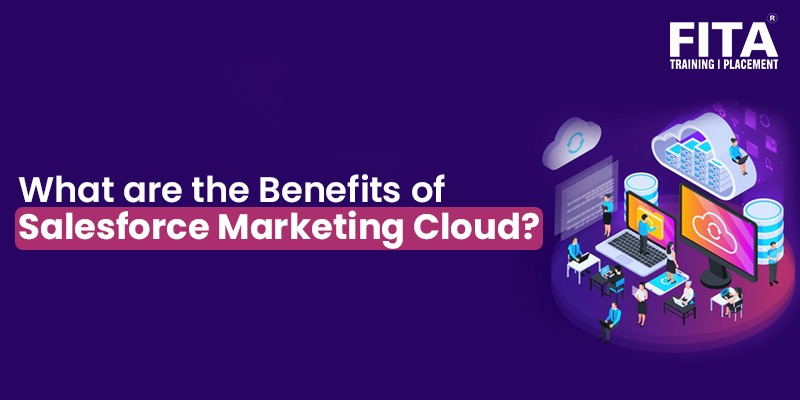 Salesforce Marketing Cloud (SFMC) is a platform digital marketing and customer engagement platform offered by Salesforce. It operates as a software-as-a-service (SaaS) solution and consists of three editions (Pro, Corporate, and Enterprise), each offering various levels of functionality. Users can also enhance their capabilities by adding extra features. It's important to note that certain regions outside of the U.S. may have an additional fourth edition of the platform.
The robust platform Salesforce Marketing Cloud provides thorough support for a variety of marketing initiatives and processes. These include executing multi-channel campaigns, creating dynamic customer journeys, and conducting campaign analytics, such as audience building, segmentation, advertising, and data management.
Marketing Cloud utilizes two key components, known as Studios and Builders, to effectively facilitate its functionalities.
Studios are responsible for overseeing and interacting with various communication channels. Within the Marketing Cloud, these include Email Studio, Interaction Studio (now referred to as Marketing Cloud Intelligence), and Mobile Studio.
Builders, on the other hand, handle crucial aspects like customer data management, content creation, and designing customer journeys. In Marketing Cloud, these encompass Contact Builder, Content Builder, Analytics Builder, and Journey Builder.
Beyond the Studios and Builders, the Marketing Cloud platform also encompasses other products, some of which have recently undergone rebranding to enhance their offerings.
Within SFMC, there exists a dedicated artificial intelligence (AI) component known as Einstein for Marketing Cloud, inspired by Salesforce's own AI technology. This powerful tool enables users to analyze contact engagement data, develop engagement scoring systems, and enhance the timing and content of their communications. It's worth noting that as of now, Salesforce's native generative AI, Einstein GPT, is not integrated into Marketing Cloud. However, it is reasonable to anticipate its potential inclusion in the near future.
Join Salesforce Training in Chennai with our experienced trainers and learn with the help of real time projects
What are the possibilities that You Can Do With the Salesforce Marketing Cloud?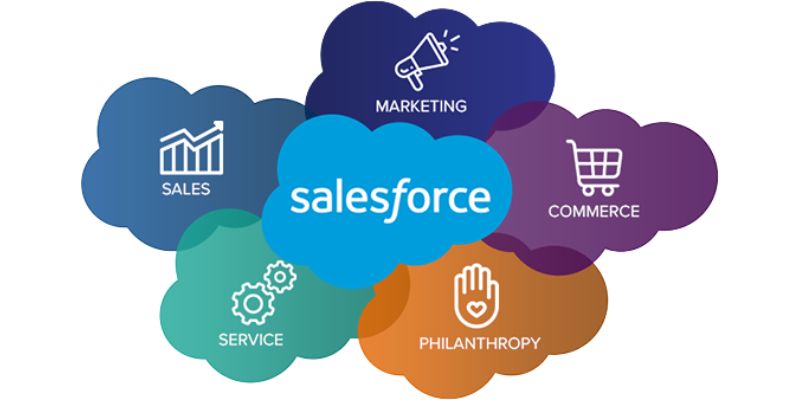 Salesforce Marketing Cloud offers an huge range of features and functionalities within the marketing landscape, including:
Real-time customer engagement
Email and marketing automation
Mobile messaging (SMS) and push notifications
Customer marketing analytics.
One of the ways these capabilities can be demonstrated is through the utilization of a customer journey within Salesforce Marketing Cloud. By leveraging Journey Builder, users can design automated multi-channel journeys that harness the power of the aforementioned features to deliver personalized experiences for both internal users and customers.
Data-Driven Messaging

Marketing Cloud has the capability to deliver targeted messages to individual contacts based on their specific data, and it can dynamically trigger new messages in response to real-time data changes and message interactions. The customer journeys created in Marketing Cloud. It have multiple branches, resembling a tree, which are defined by two types of data:
Contact data associated with the individual, including demographic, geographic, or psychographic information. For instance, a contact transitioning from a prospect to a customer based on a purchase can automatically be moved from a prospect journey to a customer journey.
Journey data represents customer behavior and interaction within the Marketing Cloud journey, such as email opens or clicks. As an example, in a welcome journey, if a customer fails to open or click a designated email within a specified timeframe, Marketing Cloud can redirect them down a branch to resend the email. Conversely, if a customer engages with a particular email, they can be directed to receive subsequent emails in the journey.
Multi-Channel Messaging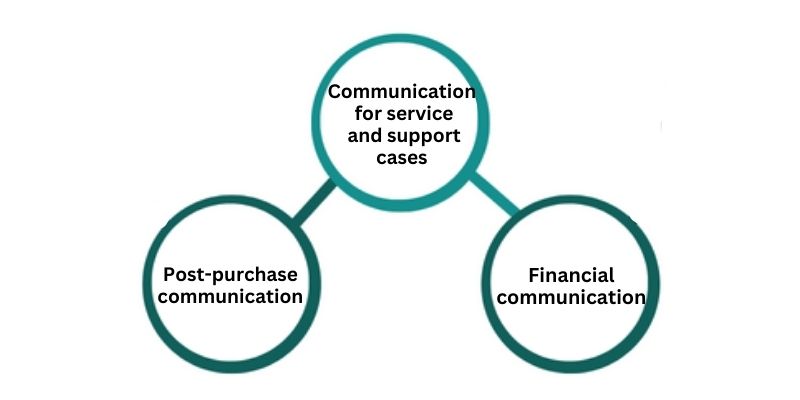 SFMC Journey Builder enables the creation of journeys that incorporate various communication channels, such as email, SMS, and direct mail through AppExchange partners. This multi-channel messaging capability offers several advantages:
Communication for service and support cases: Utilize emails to convey service and support-related information to individual customers. SMS messages can be employed for more time-sensitive updates, such as notifying customers about service personnel en route or significant changes in the status of their open service or support case.
Post-purchase communication: Employ emails and SMS to deliver post-purchase communications. For instance, a journey can be designed to send emails providing shipment status updates until the point of delivery. At that stage, the Marketing Cloud can automatically send an SMS to inform the customer that the delivery is complete. This can be followed by a subsequent email for product registration and potentially a customer survey.
Financial communications: Utilize emails and SMS to communicate financial information regarding loans or credit cards. For example, emails can be sent to remind customers of upcoming loan payment due dates if they haven't made a payment by a specified date (e.g., five business days in advance). On the actual payment due date, an SMS message can be triggered automatically as a reminder to ensure customers don't miss their payment. Alternatively, an SMS can be sent in the event of a scheduled automated payment failure.
Join Digital Marketing Course in Pondicherry and gain knowledge in SMM, SEO technologies!
Personalization with Dynamic Components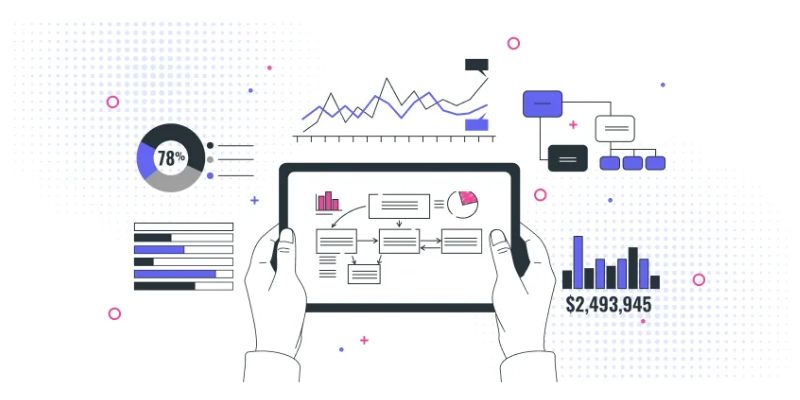 SFMC offers dynamic components that enhance email personalization, leading to increased engagement among recipients. These components encompass:
Dynamic content: It allows the creation of personalized e-mail content and subject lines based on individual contact or journey data. By leveraging recipient-specific characteristics, the email content dynamically populates, ensuring a personalized experience without the needto produce different iterations of the same email.
Dynamic sending profiles: This feature enables the creation of customized email sending addresses for email communications. For instance, a single version of a sales email can be built, and the sender's identity can vary based on the salesperson who has a relationship with the recipient.
It's important to note that the aforementioned dynamic components are available in Marketing Cloud Engagement, and they represent only a portion of the enhanced personalization capabilities offered by Marketing Cloud Personalization.
By utilizing these capabilities, businesses can drive engagement, foster strong customer relationships, and deliver relevant and timely content. These journeys form the foundation for creating automated and personalized brand experiences through smarter communication.
Learn Salesforce Training in Bangalore and know more about commerce cloud marketing cloud service cloud !
Data Management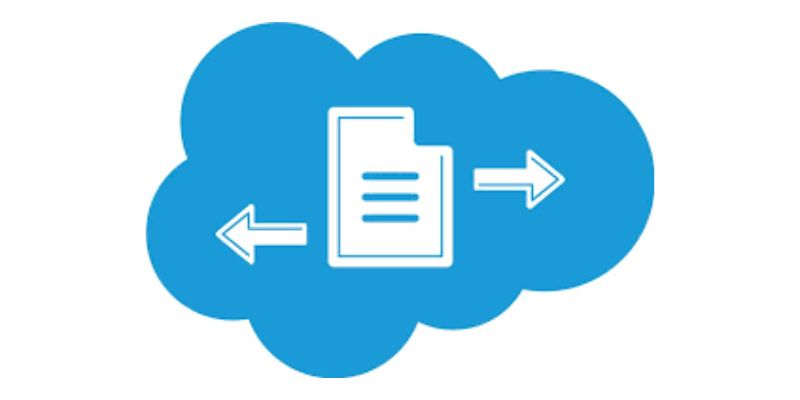 As you have gathered from the preceding information, data plays a fundamental role in Marketing Cloud. It has the capability to accept and utilize data from various sources within an organization, and there are multiple methods for importing data into the platform. SFMC utilizes a relational database for data management, allowing users to design a tailored data model that aligns with their specific needs and intended usage. This feature sets it apart from many competing products. However, it's important to exercise caution and remember that just because data can be inputted into Marketing Cloud doesn't mean it should be. When determining what data to incorporate into the platform, key considerations include data to be used for segmentation, personalization, or as triggers for communication when changes occur.
Additionally, Marketing Cloud serves as a valuable data source, offering a wealth of information regarding the communications it orchestrates and executes, as well as the resulting engagements. This data can be shared with other systems through various types of integrations or data exports, depending on specific requirements. The primary purpose of leveraging this data is to facilitate the development of a comprehensive, 360-degree view of the customer for the organization.
Learn Digital Marketing Course in Kochi and understand more about SMM, SEO and the trending technologies related to it
Is Marketing Cloud Right for Your Organization?
While Salesforce Marketing Cloud may not be suitable for every organization, it is utilized by a diverse range of industries and companies of various sizes. Although Marketing Cloud is commonly recognized as an enterprise-level platform, its different editions offer flexibility that accommodates many organizations. Furthermore, the availability of add-on features allows you to customize the chosen version of Marketing Cloud to meet the evolving needs of both your organization and customers. Join the Digital Marketing Course in Pune at FITA Academy, which has been scrupulously designed for the pune-based student who intends to begin their career as a Digital marketer.
Although originally designed for business-to-consumer (B2C) scenarios, Marketing Cloud is also employed by business-to-business (B2B) companies. In fact, the utilization of Marketing Cloud for B2B communications is growing as more B2B clients expect a customer experience and journey similar to that of B2C customers.
When considering SFMC as a software or platform choice, it's important to go beyond financial investment and take into account other factors. Alongside product licensing costs, you should consider the impact on integrations, including native connectors, APIs, and custom projects. Additionally, assess the implications for data, reporting, and analytics, as well as the compatibility with your existing data model and any required data migrations. It's essential to evaluate the overall impact on your company, including aspects like training, organizational structure, ROI, and more.
Some of these factors may favor Marketing Cloud if you already have other Salesforce products in your technology stack or plan to incorporate them in the future.
By leveraging Salesforce Marketing Cloud, any organization can enhance the customer experience and drive desired business outcomes.