Course Highlights & Why Salesforce Training in Pune at FITA Academy?
The Salesforce Training Program at FITA Academy is curated to provide the best possible knowledge about the core principles and different fields of salesforce.
Customization of applications including page tabs, fields, layouts, and business processes.
A finer understanding of customer relationship management and the Salesforce environment.
The Salesforce Course in Pune at FITA Academy is organized in such a way that one gets a thorough understanding of the working of Salesforce.
Become familiar with the primary salesforce cloud types, editions, features, validation rules, objects, and field types.
The Salesforce Course at FITA Academy has been crafted by experts which help cater to the standards of the current global industry.
Learn about the maintenance of data as well as the different methods to import and clean data.
Get hands-on training on real-time projects where you would learn to create dashboards, high-value reports, and how to set up workflow automation.
Know about the methods for the installation of the Salesforce platform as well as about its configuration and administration.
The Salesforce Training in Pune at FITA Academy will develop your skills and help you prepare for the global Salesforce exams like the Salesforce Administrator exam.
Upcoming Batches
| | | | |
| --- | --- | --- | --- |
| 01-06-2023 | Weekdays | Thursday (Monday - Friday) | |
| 03-06-2023 | Weekend | Saturday (Saturday - Sunday) | |
| 05-06-2023 | Weekdays | Monday (Monday - Friday) | |
| 10-06-2023 | Weekend | Saturday (Saturday - Sunday) | |

Classroom Training
Get trained by Industry Experts via Classroom Training at any of the FITA Academy branches near you
Why Wait? Jump Start your Career by taking the Salesforce Training in Pune
Instructor-Led Live Online Training
Take-up Instructor-led Live Online Training. Get the Recorded Videos of each session.
Travelling is a Constraint? Jump Start your Career by taking the Salesforce Online Training!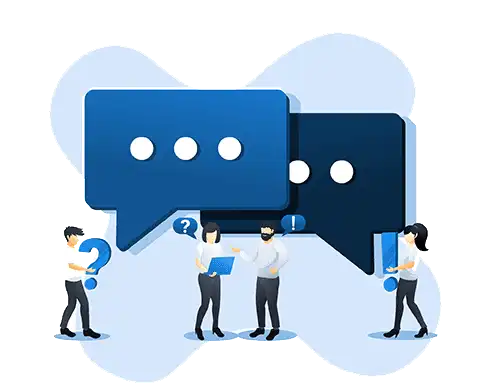 Have Queries? Talk to our Career Counselor
for more Guidance on picking the right Career for you!
Trainer Profile
The trainers for Salesforce Training in Pune at FITA Academy are handpicked instructors who help students achieve their goals.
The Salesforce Mentors are real-time Salesforce professionals who have around 8 to 10 years of industry experience in various Salesforce domains.
The Salesforce Trainers possess proficient Salesforce skills and have worked on various complex Salesforce real-time projects.
The Salesforce Trainers at FITA Academy excessively train and motivate the students which helps them in uplifting their career prospects.
The mentors provide proper guidance to the students to take up the global Salesforce certification exam like the Platform App Builder Exam and the Salesforce Administrator Exam.
The Salesforce mentors at FITA Academy have trained over 30,000students and always encourage the students by providing them with equal amounts of attention.
The Salesforce Trainers always aim to provide mentorship and career guidance to all students personally.
The Salesforce Instructors at FITA Academy prepare the students for various interview processes by providing them with useful interview tips and valuable insights. They also guide the students in professional resumes building.
Features
Real-Time Experts as Trainers
At FITA Academy, You will Learn from the Experts from industry who are Passionate in sharing their Knowledge with Learners. Get Personally Mentored by the Experts.
LIVE Project
Get an Opportunity to work in Real-time Projects that will give you a Deep Experience. Showcase your Project Experience & Increase your chance of getting Hired!
Certification
Get Certified by FITA Academy. Also, get Equipped to Clear Global Certifications. 72% FITA Academy Students appear for Global Certifications and 100% of them Clear it.
Affordable Fees
At FITA Academy, Course Fee is not only Affordable, but you have the option to pay it in Installments. Quality Training at an Affordable Price is our Motto.
Flexibility
At FITA Academy, you get Ultimate Flexibility. Classroom or Online Training? Early morning or Late evenings? Weekdays or Weekends? Regular Pace or Fast Track? - Pick whatever suits you the Best.
Placement Support
Tie-up & MOU with more than 1500+ Small & Medium Companies to Support you with Opportunities to Kick-Start & Step-up your Career.
Salesforce Certification Course in Pune
About Salesforce Certification Course in Pune at FITA Academy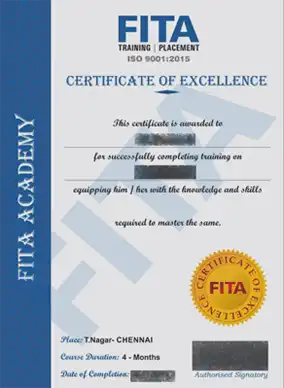 Salesforce Certification Course in Pune
Upon completion of the Salesforce Course at FITA Academy, the students will be equipped with an in-depth understanding of the Salesforce software and practical knowledge of its applications. Also, a certificate would be awarded to the candidates of the program. The Salesforce Training Certificate states that the respective candidate has completed the full training program on Salesforce at FITA Academy and now possesses the desired knowledge and skills required to work in a workplace environment. This certificate will help you demonstrate your skills which will help to accredit your profile to our potential employer or organization. Besides FITA Academy's Salesforce Training Certification there are various other global certifications that would open wider opportunities for you in skills as well as career.
Some of the certifications are listed below:
Salesforce Certified Advanced Administrator
Salesforce Certified Platform Developer
Salesforce Service Cloud Consultant Certification
Salesforce Platform App Builder
Salesforce Certified Commerce Cloud Digital Developer
If you receive any of these global certificates you will be able to immensely explore the broader career opportunities which would help you to excel in your career and upskill your Salesforce abilities.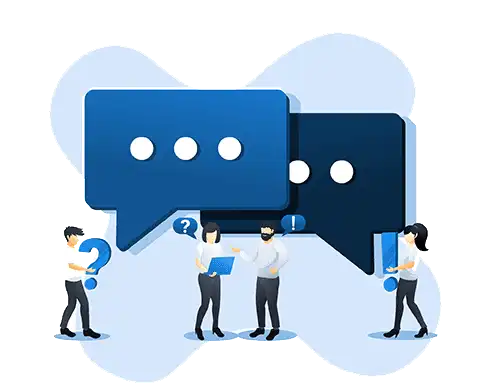 Have Queries? Talk to our Career Counselor
for more Guidance on picking the right Career for you!
Job Opportunities After Completing Salesforce Training in Pune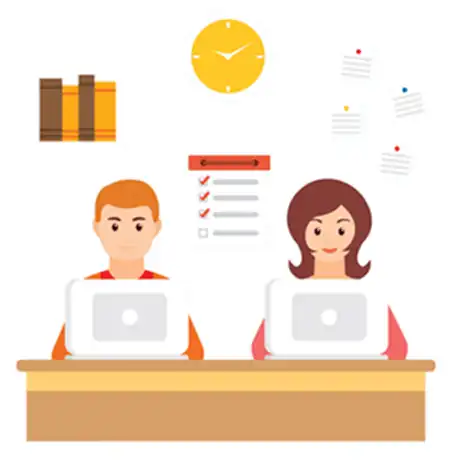 In today's world, an organization is most concerned about customer needs and satisfaction. The new notion of business has now shifted from customer acquisition to maintenance & constant. This notion has led the business to place an increasing emphasis on the CRM tool which would help best serve the customers. The customers are the backbone for any business if it wants to sustain itself in the market. A customer's opinion is the most relevant thing for a business whether it is of a large scale or small scale. Salesforce provides the best CRM platform to enterprises which helps in the management of customer interactions and business concerns on a single page. The Salesforce platform is equipped with more than 800 functionalities and has a rich ecosystem containing all the required fields including IoT integration, Sales tools, social media, workflow management, customer management, email, etc. Since Salesforce is deployed in the Cloud, it has easy management. Salesforce requires minimum installation setup and the hardware costs are charged only at the time of installing the CRM tool. The Salesforce is designed with multiple functionalities and features that are beneficial while working with recent opportunities such as Cloud computing, IoT, and Big Data.
The Salesforce software is widely used across companies of various domains including Finance, Healthcare, Educational Organizations, IT Services, etc.
According to a recent survey it has been reported that in the coming decade the demands for Salesforce developers would be extremely high and more than 4.2 million jobs positions would be required to be filled globally.
Further, according to the independent survey reports it is said that currently the demand for Salesforce developers is in an increasing upsurge and there are around 3 million jobs open. More than 200,000+ companies are now adopting the Salesforce platform and switching from the on-premise CRM platforms.
According to the numbers stated by the above-mentioned reports, it can be concluded that a Salesforce developer will have a lucrative career path and also receive a good salary package.
The above-mentioned industries offer various Salesforce job profiles such as
Salesforce Administrator
Salesforce Cloud Consultant
Salesforce Business Analyst,
Salesforce Platform Developer
Salesforce Project Manager
Salesforce Developer
SalesforceTechnical Architect
A Salesforce Developer can earn an average of Rs 3.6lacs to Rs.5.2lacs annually in India while Globally they can earn about $87,000 annually.
The Salesforce Course in Pune at FITA Academy provides hostile training to the students on the Salesforce platform where industry expert professionals guide you throughout the program. They teach you about the various applications of Salesforce and its environment. After the completion of Salesforce training, a student will be equipped with high technical skills and would have the proper professional skills set that would help you get the dream job of a Salesforce developer.
Student Testimonials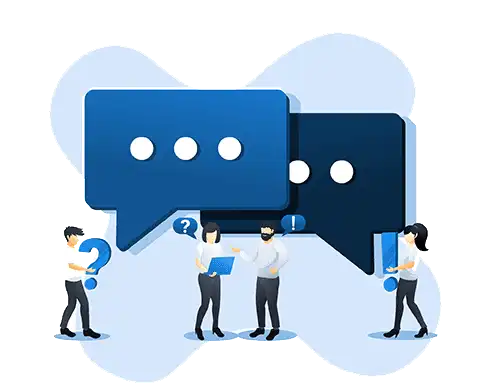 Have Queries? Talk to our Career Counselor
for more Guidance on picking the right Career for you!
Additional Information
Cloud-based CRM software is gaining popularity all around the globe as they aid an organization to be more efficient, productive, and streamlined concerning business. Undoubtedly, Salesforce is one of the most remarkable CRM software that has stood out because of its performance and sustained in the Cloud-based CRM market for more than two decades. Salesforce is a widely used CRM solution that is capable of helping a company in gaining profit while cutting down the cost of managing hardware infrastructure. The main reason why enterprises choose to adopt Salesforce technology is that it provides various benefits. One of the leading CRM tools, Salesforce supports multiple fields of a business including IT service, sales, marketing, application development, etc.
Compared to the on-premise CRM platforms, the Salesforce software does not require infrastructure handlings like security, data, computing, or networking. It has also made system administration easy and it can be managed even by the developers. There are built-in features that help in the efficient management of all activities which ensure the smooth functioning of an enterprise.
The reason for Salesforce's efficient performing capability is that the different technologies like Analytics Cloud, Data Cloud, Custom Cloud, Sales Cloud, etc are integrated resulting in high productivity.
Apart from helping increase the efficiency of an enterprise, the Salesforce tool offers ease of use for the customers. Salesforce has a website-like design where only a simple login is required. It can be used from anywhere and is also highly customizable.
Being a Cloud-based CRM software, Salesforce has high flexibility and allows easy integration of multiple business activities. Its enhanced security features are a bonus as well. Salesforce is the only CRM tool that supports Mobile CRM i.e., it works irrespective of its environment.
According to a survey, it was reported that organizations using Salesforce had increased productivity by 44%, revenue increased by 32%, and customer satisfaction increased by 40%. Competitors like IBM, SAP, and Oracle have been outperformed by Salesforce making it the most used CRM software.
At FITA Academy real-time professionals guide you in Salesforce Training, teaching about all its applications. They also equip you with industry-relevant skills and technical competence which helps in broadening the career opportunities.