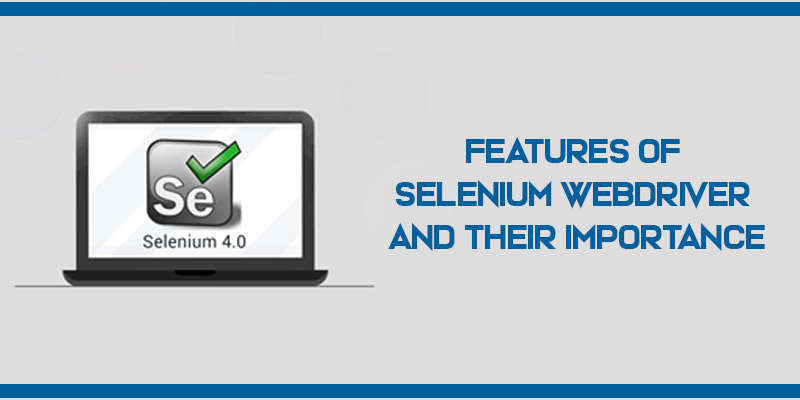 In the Selenium toolkit, the Selenium web-driver is one of the most popular and powerful tools. Selenium Web-driver has an extension to Selenium RC.
In recent times, the addition of API Web-Driver is one of the biggest conversions done to Selenium. The Selenium server is moving advanced in the field of Automation browser in making a natively used browser on the remote machines. Join Selenium Training in Bangalore, and learn more about the features of Selenium.
The Features of Selenium Web Driver
The Selenium Web-Driver Supports different languages like Python, JavaScript, Java, Ruby, C#, PHP.
It supports Android Testing and also iPhone.
The initialization of the Selenium server is not needed.
Selenium can work with the original automation technique.
For a WebDriver, it is very easy to build a keyword-driven framework.
The selenium WebDriver works very fast, even the server is not needed.
The selenium has a connection with an API WebDriver called Selenium 2.0. This Selenium 2.0 is created to support the Ajax and Vibrant web pages.
Architecture
WebDriver is one of the web-based tools, it has a small difference in selenium RC. When the tool was built it was built on the basis of a remote client that was built for all the web browsers, without any JavaScript. The entire test script is performed in a similar manner. WebDriver uses browser support and techniques for automation.
The Advantages of Selenium WebDriver
Selenium WebDriver Supports Android Operating System and iPhone.
It also involves the implementation of audiences.
Starting a server in WebDriver is not required.
WebDriver enables easy to build keyword driven framework.
Coordinates of any article can be found using WebDriver.
Career Growth with Selenium Testing: 
Many IT Companies are executing the Selenium in their testing web automation. The testers are trained on these tools because of their efficiency and effectiveness. This reached many testing methods and is planning a unique pathway for developers. Recruiters are hiring candidates with good knowledge of the Selenium Automation tool skill set.
Present Position of AutomationTesting:
Automation Testing has obtained good business knowledge with the introduction of model-based testing. A client generally doesn't hire a separate person for operating designs and for automating the test samples.
A client can decrease the time taken in the market for the standard installation of the applications and products with the help of business process automated test packs.
The client cannot select the tool dealers as various platforms are offering a scriptless automation framework and adapted framework. Also, management tools have been completely combined with the test life cycle.
Join Selenium Training in Chennai at FITA and gain deep-knowledge about the features of Selenium Webdriver.