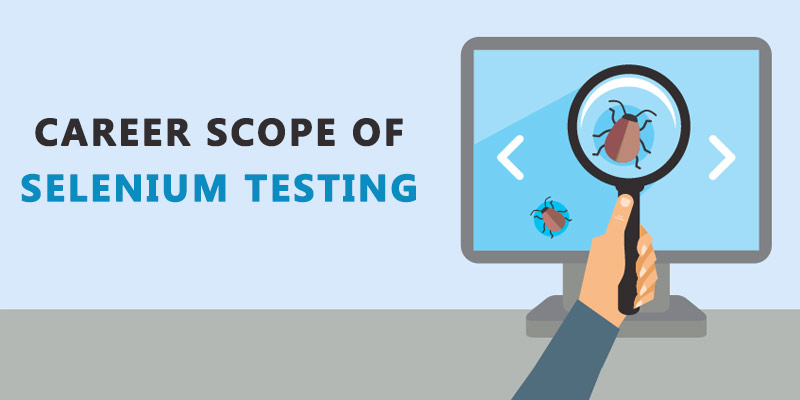 Attributes of Selenium Testing.
Selenium is a powerful open-source automation tool. It is known for its effective delivery. It supports all the browsers that are available currently. Selenium automation framework is essential for web-based test automation.
Selenium is the most popular testing tool, it provides a friendly API and it is so easy to understand. Selenium is supported by the browser like Mozilla, Firefox, and Google Chrome, so it is considered as a web standard support. For the testing function, Selenium is considered to be the best. It is used for languages like Python, Java, Ruby and it executes in different OS and it has user-friendly features.
Among the developer community, Selenium testing has become very popular because of its automated testing and replacing manual testing. Nowadays most of the expert developers suggest Selenium as a tool because it is free to use and it is an open-source framework.
Selenium Career scope:  
If you like to develop the knowledge in Software testing then definitely Selenium will be a good choice for you. Also, if you are trying to build a career in Manual testing, you can use the knowledge of Selenium for professional progress and skill development.
Organizations that rely on Selenium Testing Automation Tools
Microsoft
Facebook
Google
Mozilla
LinkedIn
Microsoft
Facebook
Companies that hire Selenium testers are  Infosys, Wipro, Accenture, and TCS. If you aspire to begin your career in software testing then knowing Selenium would be of great help to you to enhance your career opportunities.
Education Qualifications for learning  Selenium
Computer Science is a qualified background education for a Software tester. A bachelor or a master's degree in Computer Science, and Computer Science Engineering or Information Technology will be a good qualification to be a Selenium Tester. Even if, the lack of education background in Engineering or Science, by taking up the certification of Selenium will help the professionals to work on the tool with good skills.
Recent updates of Selenium Job Opportunities 
For skilled professionals, the scope of job opportunities in Selenium Testing is very high. For the past 12 years, Test Automation has passed through many variations. Now Selenium is the best Software Testing tool after those variations, and its market is in demand.  Some of the reputed job profiles that are offered to the candidates on completing the Selenium Course are as follows:
Test Executor
Test Designer
Senior Tester
Technical Tester
Test Manager
Selenium Automation Tester
Selenium Analyst
Automation Selenium Test Lead.